2022 was a year of change for us. After officially becoming Canadian citizens, we decided it was time for a big move. We sold our home and headed across the country, ready to take a sabbatical from our VFX jobs and fully focus on our photography and content creation business. It wasn't an easy decision, but we knew it was necessary for the success of our venture.
The past year has had its ups and downs, but we've been thrilled by the opportunities that have come our way. We're excited to see what the future holds in 2023 and embark on this new chapter in our lives, filled with endless adventures
Let us take you on our 2022 journey:
We're Canadian!
February
On February 8th, we officially became Canadian citizens! It was the final step in a long journey that took 1 year and 7 months! Although the ceremony was held over Zoom, it didn't diminish the excitement and significance of the occasion. We proudly held small Canadian flags as we recited the oath, sang the national anthem, and ceremoniously cut up our permanent resident cards. Now, the wait began for us to apply for and receive our Canadian passports, which would take months.
Enjoying Vancouver
January – May
We don't usually travel in the first few months of the year because of our busy VFX jobs, so we decided to focus on Vancouver and enjoy everything the city had to offer. We indulged in hot cocoa drinks at the hot chocolate festival, strolled among cherry blossoms as spring arrived, and sampled the finest libations at various breweries and wineries in the area. It was the perfect opportunity to fully experience Vancouver and make the most of our free time when available
Apart from city exploration, I decided to sign up for a challenge. As an occasional runner with a few 10k races under my belt, I felt it was time to push myself further and sign up for the BMO Half Marathon. I may have started training a bit later than I should have, but by the time May 1st rolled around, I was comfortably running 10ks. On race day, I was brimming with excitement and adrenaline as the group set off, but as I hit the 10k mark, my legs started to lock up. It was a gruelling 11km until I finally hobbled across the finish line, my legs numb from the effort. Despite the struggle, I'm glad I didn't give up and am proud of myself for pushing through to the end!
E.C. Manning Park getaway
March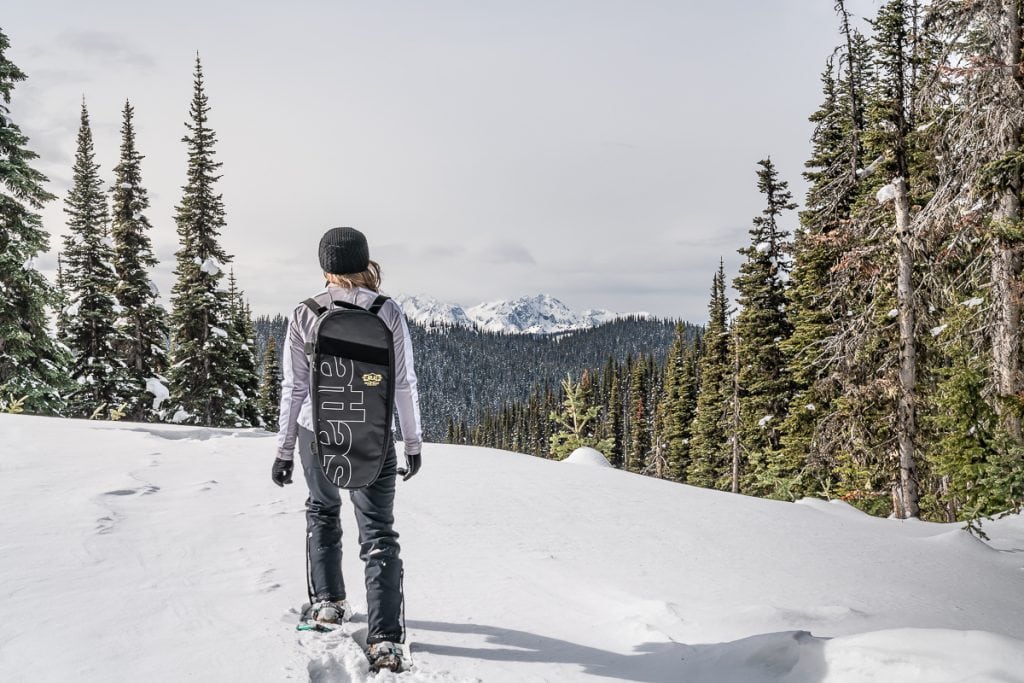 We love E.C. Manning Park, especially in the winter. It's the perfect place to unwind, whether you want to ski, snowboard, cross-country ski, or snowshoe. We rented one of the park's new cabins and had a relaxing weekend getaway with our cats. This was their first trip away with us since Christmas and they always love exploring new places. It was a much-needed break for all of us, and we were grateful to have the opportunity to spend quality time together in such a beautiful setting.
Selling our home
March-April
Selling our home was one of the biggest decisions we ever made. The pandemic had changed the way we worked and lived, and even though we loved our place, it was time for us to start a new chapter. It was still a seller's market, so we quickly prepared our home for sale and listed it on the market. Within just seven days, it was sold! The process was a whirlwind two months of stress and anxiety, but we were thrilled to have made the sale. With the new owners moving in just a few weeks after selling, we didn't have much time to move out and begin the next phase in our lives.
Sabbatical from VFX
June
While we were in the process of selling our home, we made a few other important decisions. After much contemplation, weighing all of our options and scenarios, we ultimately decided to take a sabbatical from our VFX jobs. We were keen to focus on our side business that we had been working on for a few years and the time seemed right for the switch. It was a tough decision, as we had been in the industry for over 10 years, worked our way up to supervisor positions, and had close-knit friend groups. But we felt this was a once-in-a-lifetime opportunity that we couldn't pass up.
Moving to Golden
May-June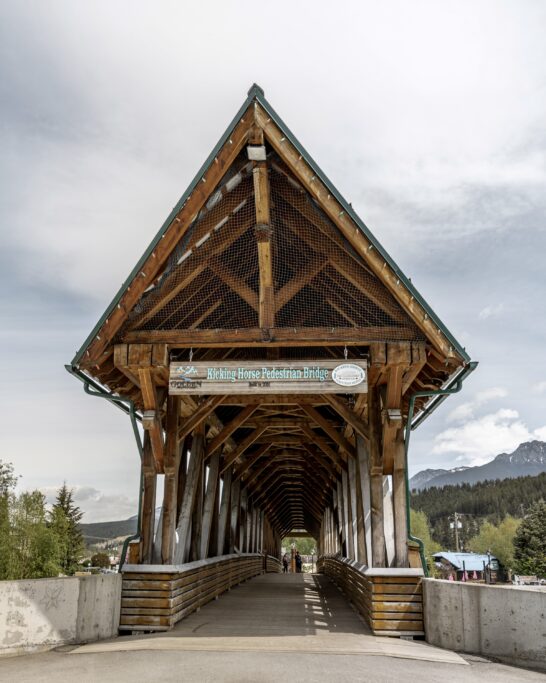 At the end of May, after saying goodbye to Vancouver, we set off on a journey to Golden, a small mountain town nestled close to the majestic Rocky Mountains. As I was still finishing a work project, we chose Golden as our first base so we could remain in beautiful British Columbia while still being close to the mountains. We had never visited Golden before, so it was a bit of a shot in the dark. But as soon as we arrived, we knew we had made the right choice.
Because it was late spring, we were able to experience the town at its quietest before the arrival of the summer crowds. There were a few benefits to travelling here at this time of the year. Bears were foraging close to town as they regained their strength after their winter dormancy. We loved seeing so many on the side of the road. Another plus was that we were lucky to stay at a condo-suite at Kicking Horse Mountain Resort for a full month as there was still availability. It was the perfect way to kick off our adventures in the Rocky Mountains.
Due to the late snow melt this year, many roads and hikes were closed and activities were delayed. This gave me the opportunity to focus on my final VFX project before travelling. Afterwards we were able to fully immerse ourselves in the beauty of the surrounding area and dive into our side business-turned-full-time venture. It gave me a chance to tie loose ends and get everything in order before embracing the adventures and opportunities that lay ahead.
Exploring Golden and BC Interior
June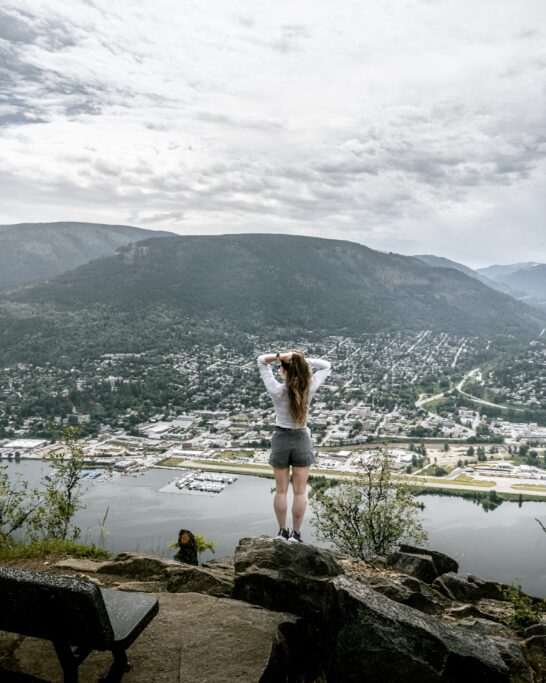 Golden was the ideal starting point for our adventures around the BC interior. We embarked on numerous short trips, from soaking in natural hot springs to admiring the waterfalls around Radium Hot Springs, Fairmont Hot Springs, Revelstoke, Nakusp, and Nelson. It was a great way to discover all that the BC interior had to offer and create lasting memories.
Rocky Mountains – Yoho – Banff – Kootenays
June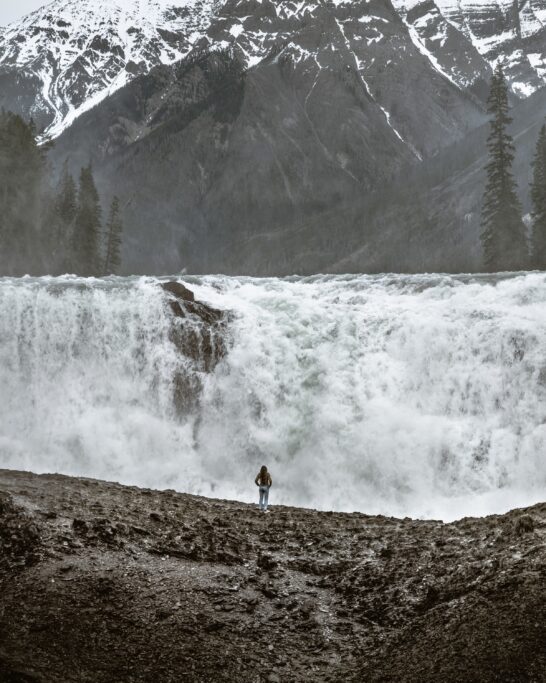 Golden is also the ideal base from where to explore the Rocky Mountains. Close-by you'll find three incredible National Parks: Yoho, Banff and Kootenays. As you head East on Highway One through the Kicking Horse Canyon, you are treated to amazing views of the rocky mountains. We spent much of our time here, marvelling at waterfalls such as Takakkaw Falls, Wapta Falls and Sunwapta Falls. We checked out stunning canyons like Johnston Canyon and Marble Canyon and glacier-fed turquoise coloured lakes like Peyto Lake, Emerald Lake, Moraine Lake and Lake Louise.
Jasper
July
Once our time had come to an end in Golden, we opted to spend a few days in Jasper National Park, a vast and beautiful wilderness located in the Canadian Rockies. It is the largest national park in the Canadian Rockies, covering more than 11,000 km2. We were amazed by the stunning mountain vistas and the many wildlife viewing opportunities. We ventured on many hikes through the forests, taking in the fresh mountain air and spotting an array of wildlife such as bears and bighorn sheep.
Road trip to the Centre of Canada
July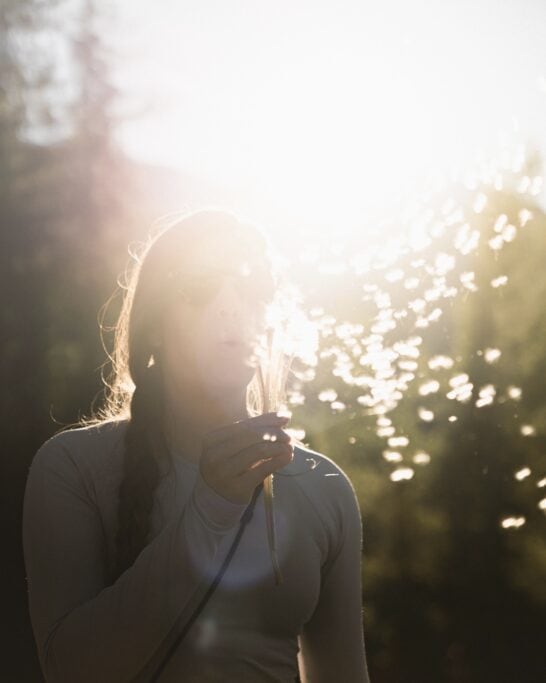 After a few days wandering around Jasper National Park, we continued our journey to our next destination: Winnipeg, the capital of Manitoba located in the heart of Canada. Our week-long trip took us through the provinces of Alberta, Saskatchewan, and Manitoba, where we visited Drumheller, the dinosaur capital of the world; Saskatoon, the largest city in Saskatchewan; and Regina, the capital of Saskatchewan.
As we travelled, the towering peaks of the mountains gave way to endless stretches of canola fields, signalling our arrival in the prairies. It was a striking change of scenery, and we were eager to discover all that the region had to offer. From the rich history and culture of the cities to the wide open spaces of the prairies, there was no shortage of adventures to be had.
Hello Winnipeg
July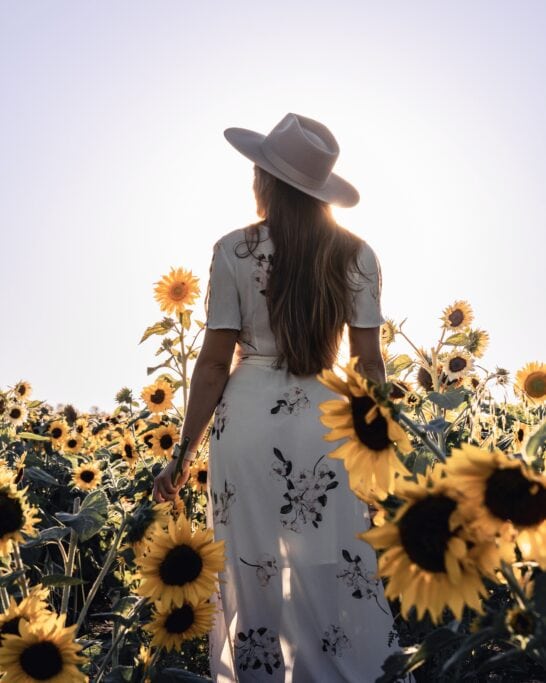 The first few days in Winnipeg were all about getting settled in – unpacking and putting our furniture together, and making sure our cats were comfortable in their new surroundings.
Once we had made ourselves at home, we started to explore all the different neighbourhoods, places, and events around the city. We often visited The Forks, a popular gathering place located at the confluence of the Red and Assiniboine Rivers. The area features shopping, dining, and entertainment options, and is an important historical place with a rich history and cultural significance. We also took in the beauty of the sunflower and corn fields, indulged in a spa day at Thermëa by Nordik Spa-Nature, and wandered around many parks such as Assiniboine Park, FortWhyte Alive, and Birds Hill Provincial Park.
Winnipeg proved to be an exciting and vibrant city, with plenty of things to do and discover.
Exploring the Manitoba Beaches
August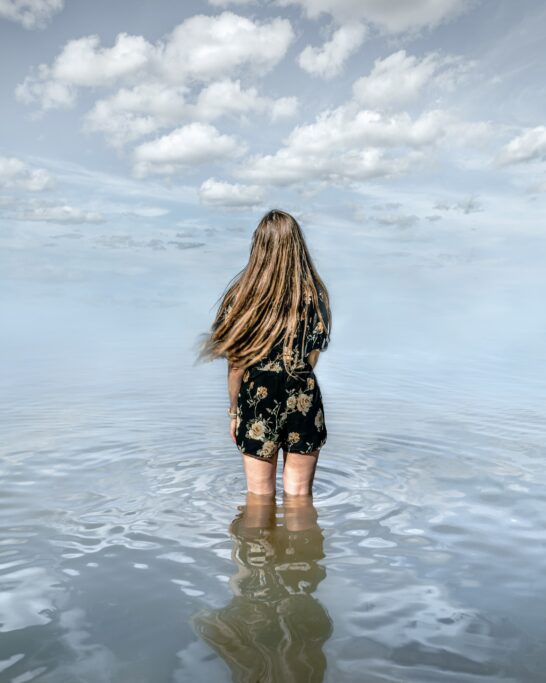 Manitoba is home to more than 100,000 lakes, which cover approximately 15% of the province's total area. The largest lake is Lake Winnipeg, which is the 11th largest in Canada.
Summers in Manitoba can be hot so we spent many wonderful days soaking up the sun on the sandy beaches of the many lakes around the province. We visited Winnipeg Beach, Grand Beach and Saint Ambroise Beach Provincial Park, swam in the refreshing waters, and explored the surrounding forests. The soft white sand and dunes made it feel like we were on some tropical island instead of a landlocked province!
Lake of the Woods – Ontario
August
Our first getaway after arriving in Winnipeg was to Lake of the Woods in Ontario. This vast lake, covering approximately 4350 km2 and located near the border with Manitoba and Minnesota, offers a variety of recreational activities and natural attractions. Over the course of four days, we ventured into the heart of this majestic lake. We hiked along rocky shorelines, paddled through its calm waters, and discovered the array of islands, beaches, and forests that dotted its surface.
Day trips around Manitoba
September
As summer drew to a close, we set out on a mission to explore as many provincial parks as we could before the weather turned. We hiked on the Canadian shield at Whiteshell Provincial Park, wandered around the sand dunes at Spruce Woods Provincial Park, hiked along the rocky shores of Steep Rock and walked through Manitoba's finest marshes in Hecla-Grindstone Provincial Park. Each site offered its own unique and diverse landscape, reminding us once again that Manitoba is home to some of the most varied and beautiful landscapes in the country.
Getaway Assessipi – Manitoba
September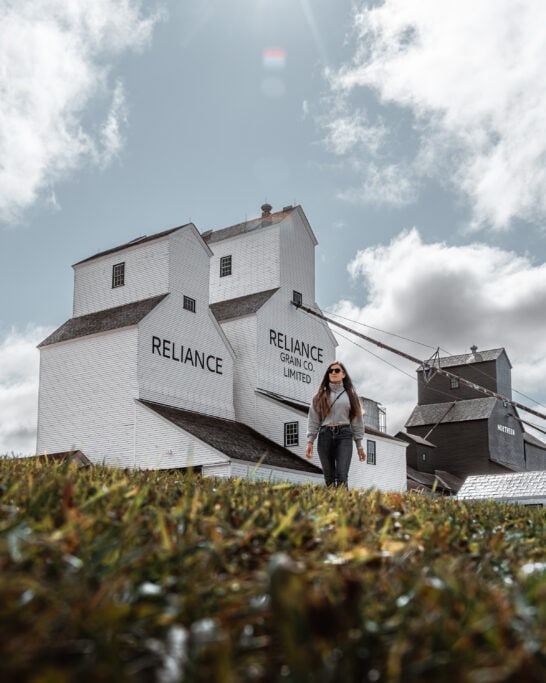 Our first and only getaway in September was to Assessipi where we stayed in one of the most unique places in the country; a shipping container cabin, designed by Winnipeg architect David Penner. This architectural marvel dominates the landscape, overlooking the lake. While we were there, we enjoyed the first signs of autumn, with cooler temperatures and the leaves already turning. Soon, Manitobans would flock to the area, as Assessipi is home to one of the main ski resorts in Manitoba.
Weekend trip to Bélair – Manitoba
October
The changing leaves were on full display when we arrived in Bélair, on the banks of Lake Winnipeg. Our stay here was all about relaxing in a cosy cabin and shooting some autumn content. The area is quiet this time of year, making it the perfect place to unwind.
Getaway Riding Mountain National Park
October
Manitoba is home to two National Parks, one of which is Riding Mountain National Park, a vast expanse of land covering approximately 3,000 km2. This area boasts a diverse landscape, including forests, wetlands, and grasslands, and is home to a variety of wildlife, including moose, black bear, and elk.
We were thrilled to plan an autumn getaway to Riding Mountain National Park and stayed in a lovely cabin on the edge of the park. This hidden gem is relatively unknown compared to other national parks like Jasper or Banff, so it never felt overrun with tourists. As a result, we were able to embrace the peaceful autumn atmosphere and enjoyed being alone on the trails during our cabin stay.
Belgium
October – November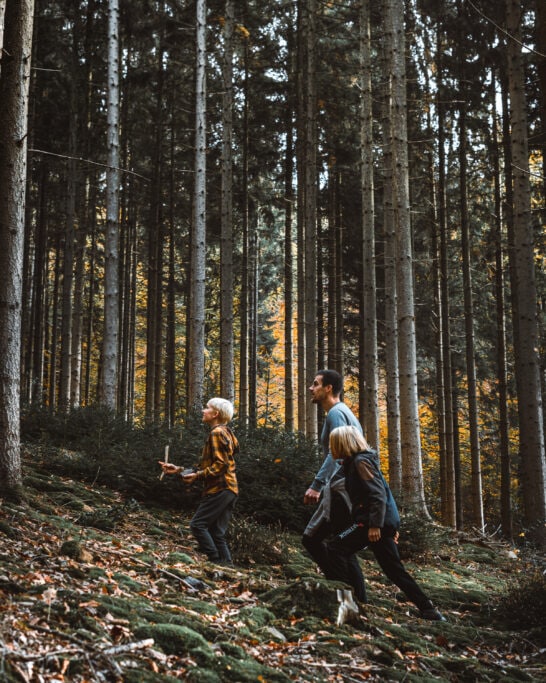 As soon as our getaway to Riding Mountain National Park came to an end, I received the news I had been waiting for. My Canadian passport had arrived and I was able to jump on a flight to Belgium. I couldn't wait to spend five weeks with my family and explore the cities I had always known and loved.
Even though I was returning to a place familiar to me, I couldn't help but see it with fresh eyes and discover new things. It was a trip full of laughter and joy, but also heartbreak as we lost a family member who was dear to us all. Despite the sadness, I knew that this trip would always hold a special place in my heart, one that I would cherish forever.
Exploring Winnipeg in winter
November – December
When I left Belgium, autumn was in full swing. However, upon arriving in Winnipeg, I was greeted by a snowstorm, signalling the start of a proper Canadian winter. We had always spent our winters in Vancouver, where the season is relatively mild and wet, so we were excited to experience a real winter in Manitoba. We embarked on many snowy hikes, visited Zoo Lights, where we marvelled at the stunning light displays and indulged in special hot drinks during Hot Beverage Week in Winnipeg. There are many more exciting activities planned for the rest of the winter season!
Staycation Winnipeg Tree House
December
December is always a hectic time of year, so we were looking forward to relaxing and enjoying a Winnipeg staycation at the Tree House. The Tree House is a magnificent structure that sits elevated 10 feet above the ground. Its design is one-of-a-kind and almost appears as if it is floating among the trees. The expansive windows reflect the surrounding environment, helping the building blend seamlessly into nature. It was the ideal place to relax and capture some winter content.
What will 2023 bring
Each year, I ask myself what the future holds, but it's impossible to predict. Last year, I never could have imagined the twists and turns our lives took. It's best to take things as they come and see where the journey leads. We have some exciting plans in store for the beginning of 2023 and hope to continue to grow our business and maintain that momentum. Here's to a bright and unpredictable future!