Surrounded by towering peaks and glacial lakes, Nelson is one of BC's hidden gems for outdoor lovers. With so much to see and do, it was important to find a hotel with a central location that offered a unique experience and amenities to relax after a busy day of exploring.
The Savoy Hotel ticked all the boxes for our Nelson getaway. Located in the heart of Nelson, The Savoy Hotel is an elegant and exceptional boutique hotel with a history dating back over 100 years. Even after extensive renovations, the hotel maintains its heritage flair, with its beautiful brick walls and large floor-to-ceiling windows. Discover why you should book the Savoy Hotel for your Nelson getaway.
Why We Chose The Savoy Hotel For Our Stay In Nelson
Prime location
The Savoy Hotel is situated on Baker Street in downtown Nelson, making this the perfect jump-off point for our trip.
Boutique hotel
The Savoy Hotel is a boutique hotel located in a heritage building. Small, sophisticated, stylish and personal, the unique character of the Savoy makes it a truly one-of-a-kind destination.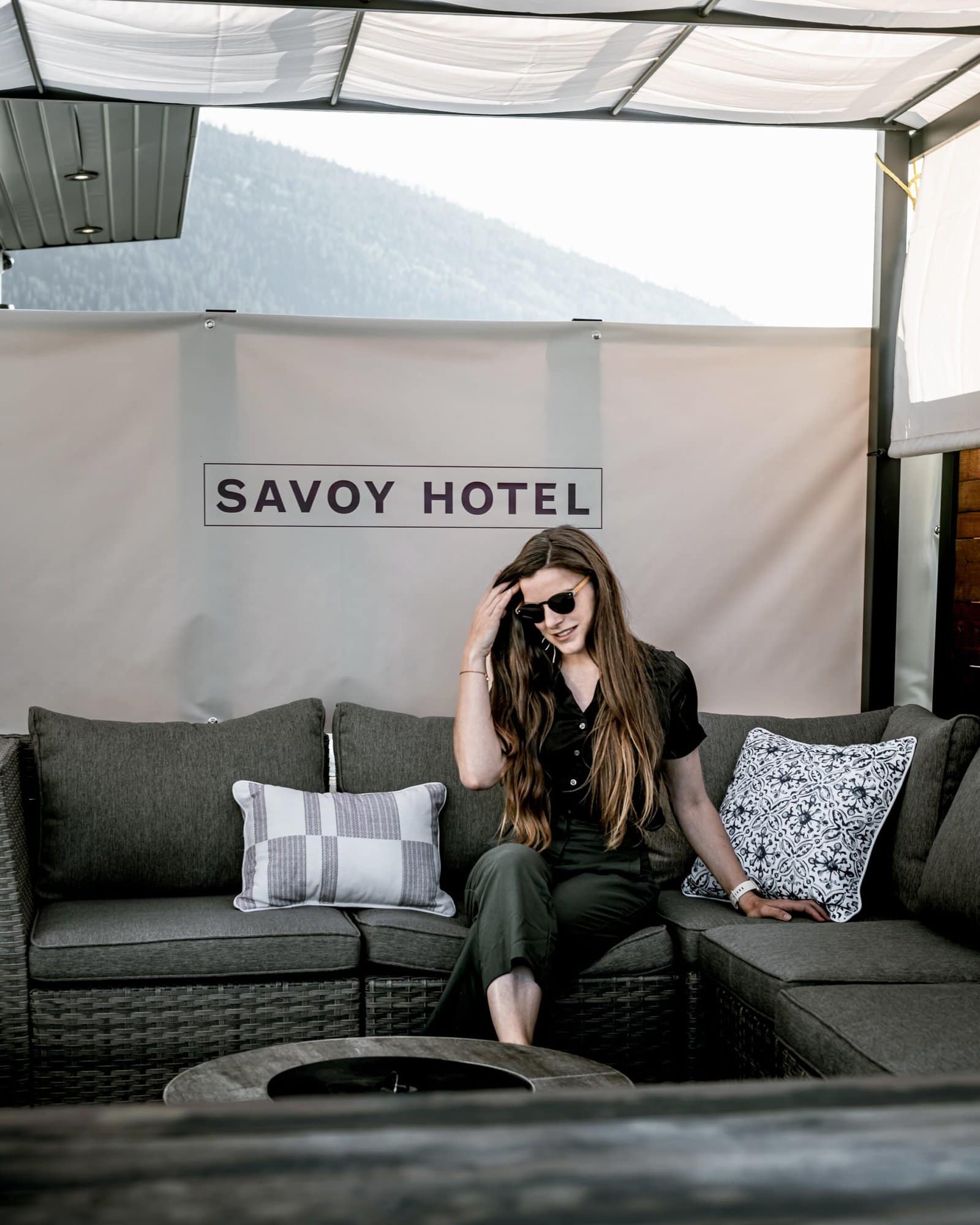 Amenities
We love to relax after a day of exploring, and the Savoy Hotel offers extra amenities that made our stay even more memorable, such as a rooftop hot tub and a sauna.
Pet-friendly
We always look for pet-friendly hotels when travelling. The Savoy Hotel welcomes dogs and cats, and both Kumo and Kiri felt at home as soon as we entered our suite.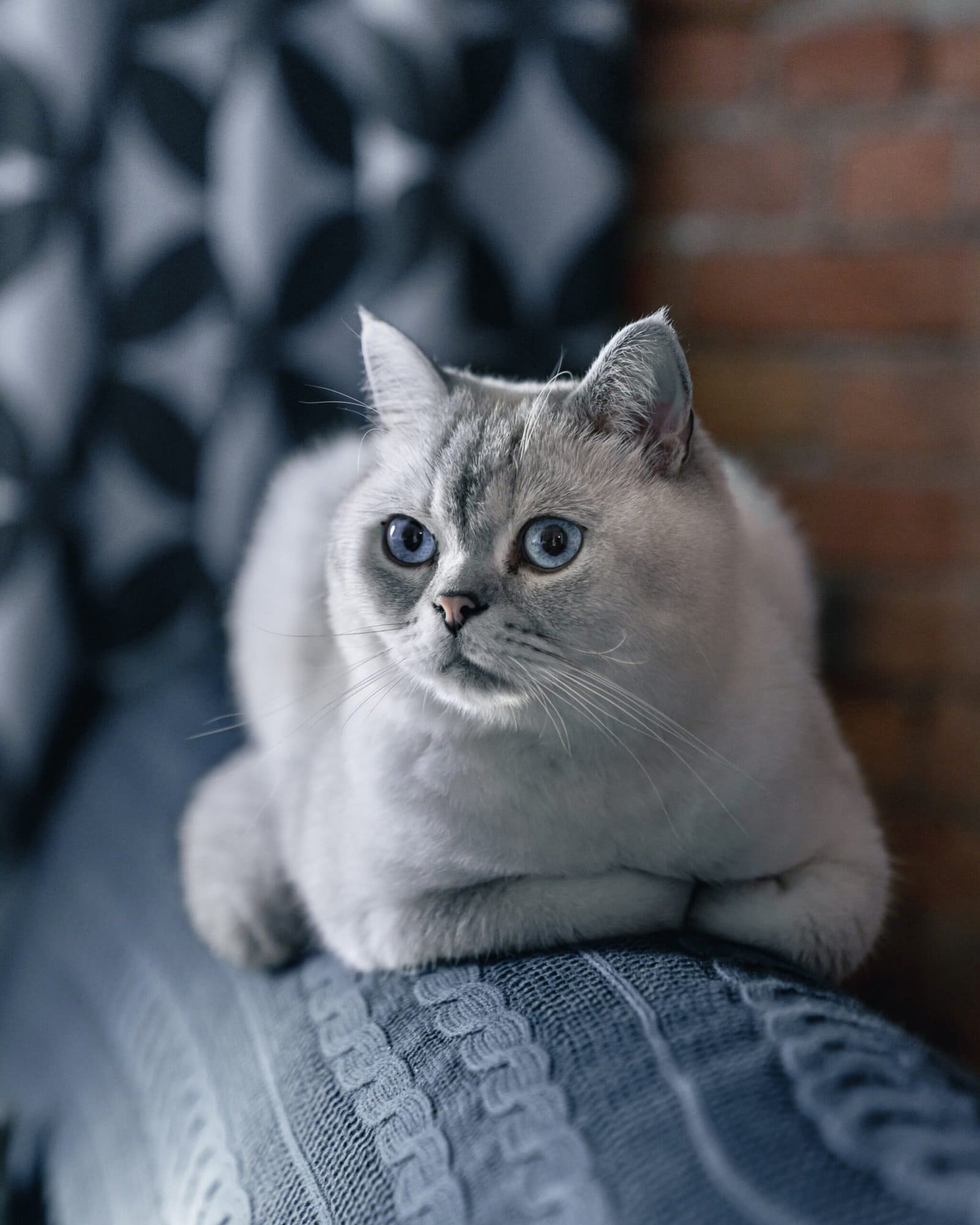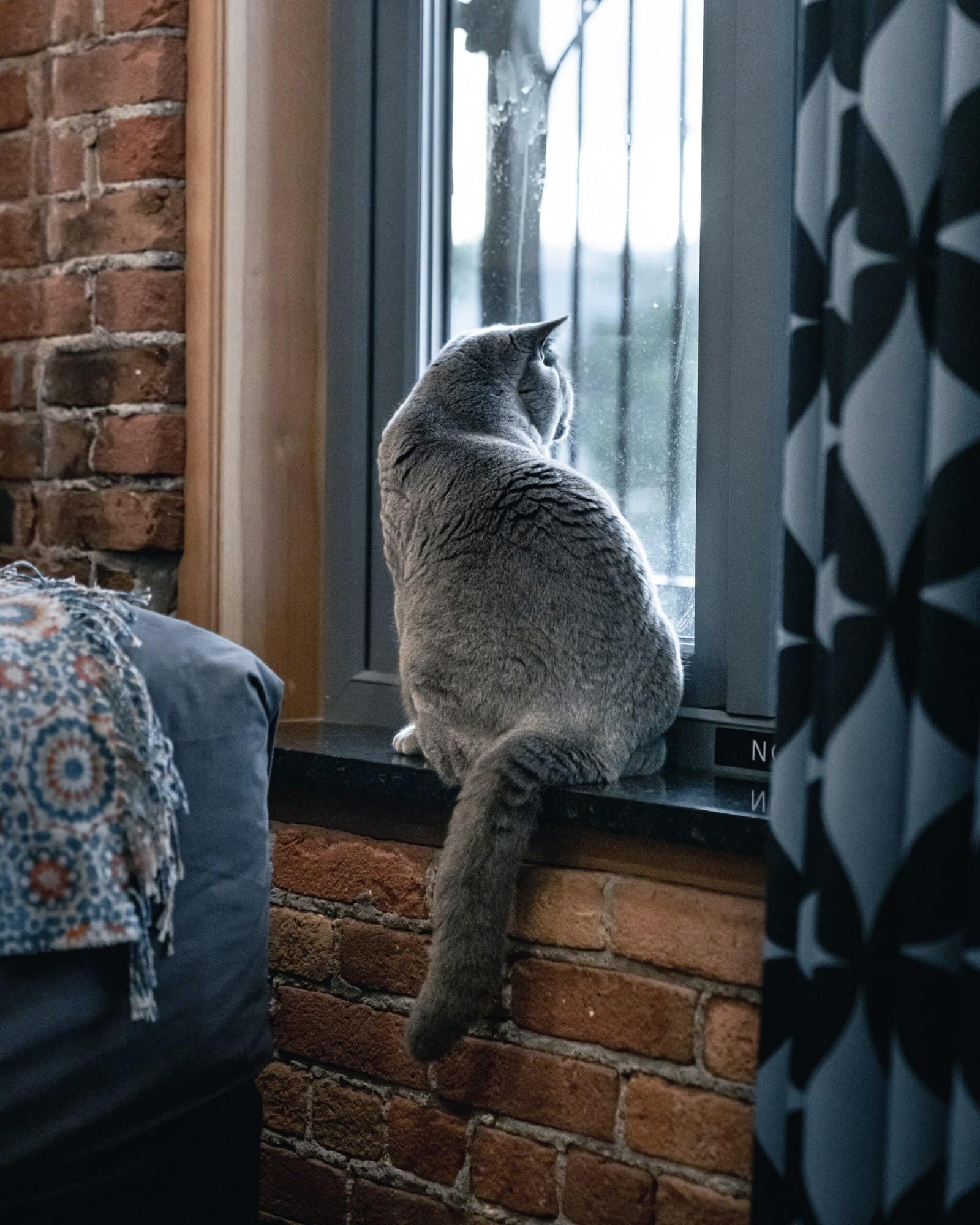 The Rooms
The Savoy Hotel offers 12 boutique rooms, each with a private bathroom and complimentary toiletries. Other amenities include air conditioning, a flat-screen TV, bathrobes, as well as a minibar and a Nespresso coffee maker.
We stayed in the junior suite, which was the perfect size for Ash and I, and our two cats. The room was bright and airy, with large windows spanning the entire corner brick wall. The junior suite also comes with a full-size kitchen, complete with a fridge, oven, stove, Nespresso machine, and dishes at our disposal should we wish to cook ourselves dinner. However, with so many great restaurants in Nelson, we did not make full use of the kitchen safe for a quick breakfast and coffee in the morning.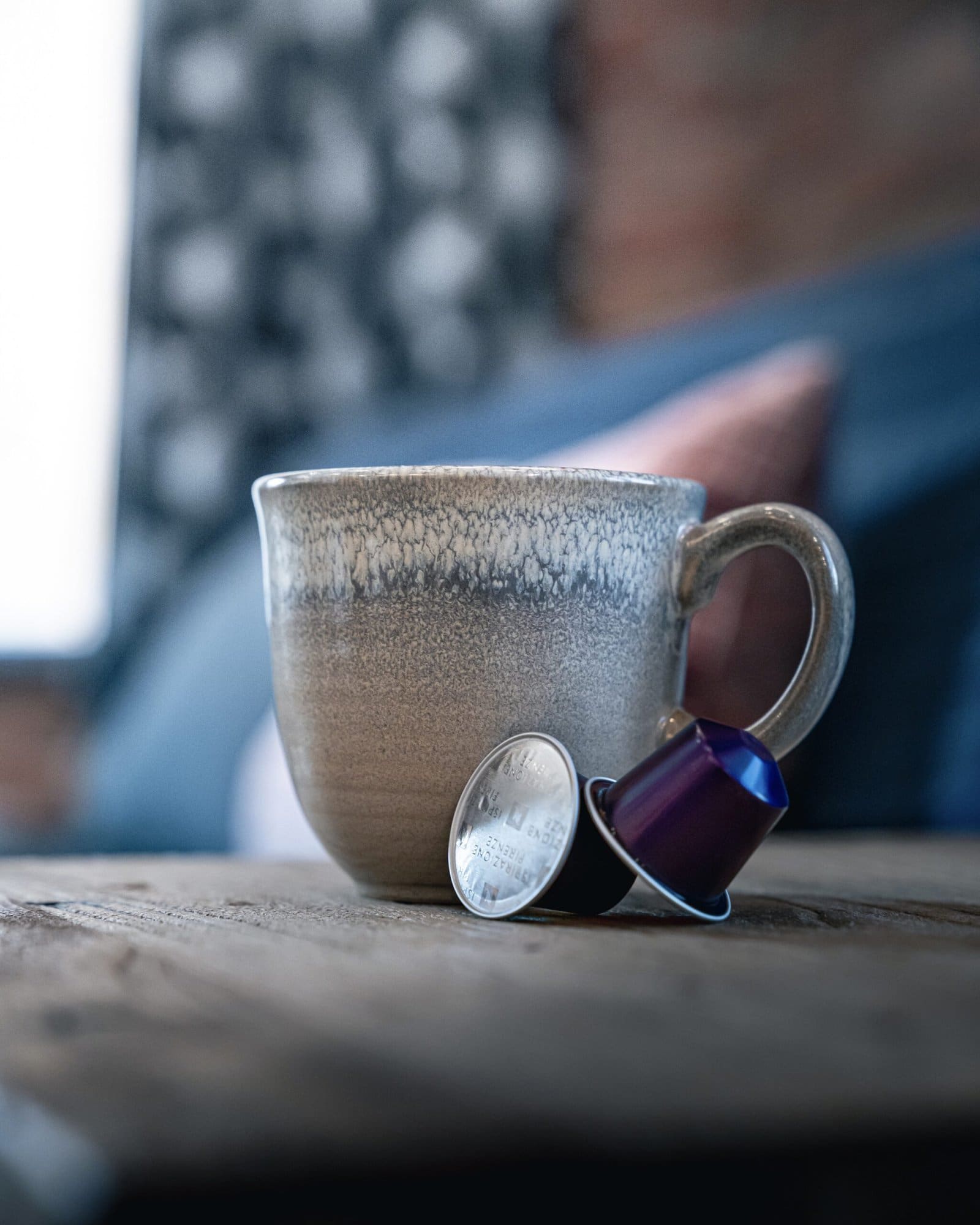 The bathroom had everything we needed to freshen up after a day hiking in the mountains or to get ready for a full day of sightseeing in Nelson. What I especially loved was the brick wall that continued from the room into the bathroom, keeping the heritage feel throughout. The large window provided ample lighting, something rarely seen in hotels.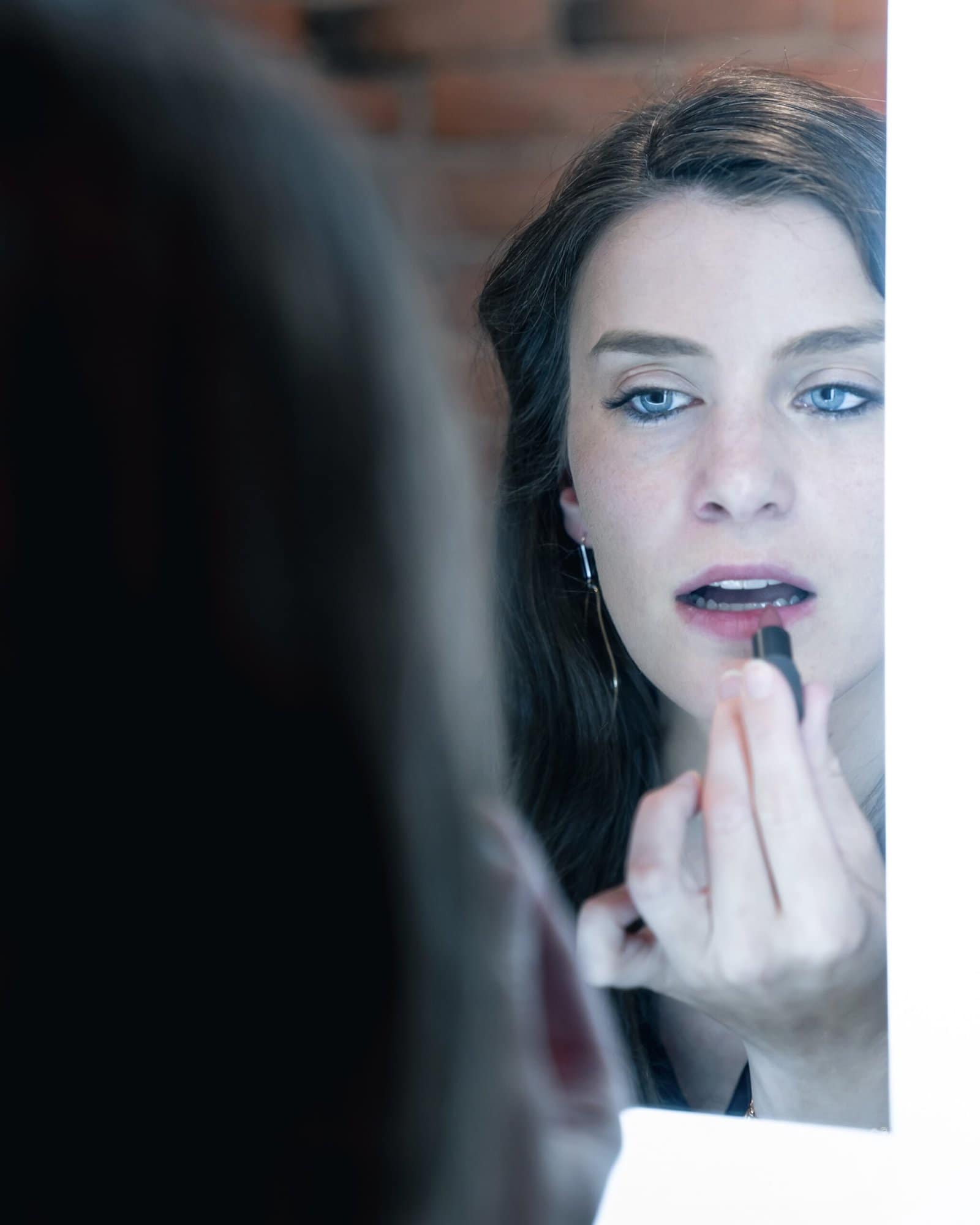 Luxury Amenities
Enjoy the views on the Rooftop patio
The recently renovated rooftop patio is a welcome retreat after a day out. We watched the sunset over Kootenay Lake from the rooftop hot tub and indulged in a drink by the fire pit. The rooftop also boasts a spacious, sunny seating area, perfect for lunch alfresco while taking in panoramic views of Nelson. It's the ideal spot to relax after a full day of exploring the city or hiking in the nearby mountains.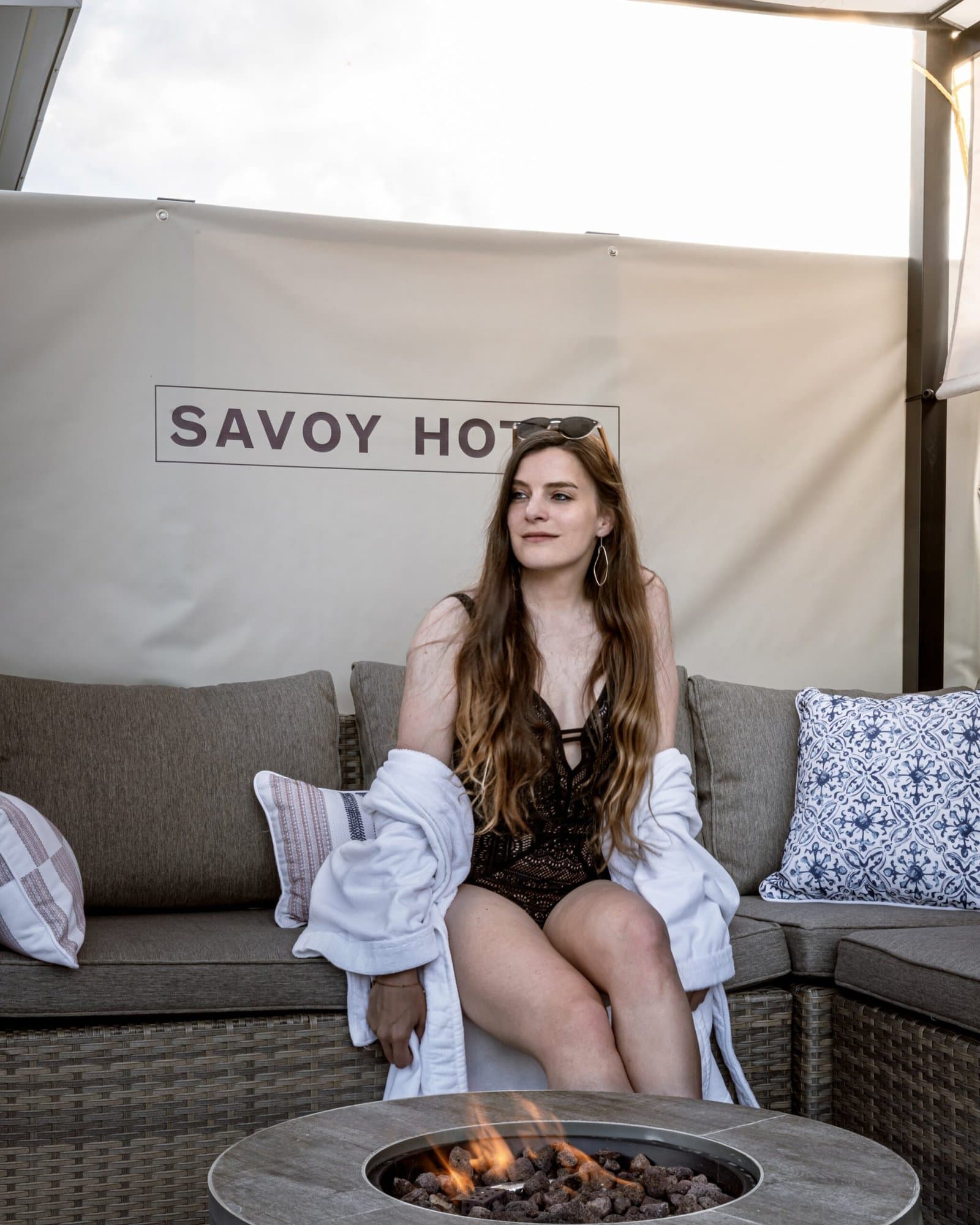 Relax in the Sauna
Enjoy a truly blissful experience in the on-site sauna. The large, deluxe cedar sauna is a welcoming treat after a day of hiking or an afternoon skiing on the slopes.
Read a book or play a game in the guest lounge.
On the first floor, away from the hustle and bustle of Baker Street, you can find the relaxing guest lounge, featuring comfortable couches, books, and games, and each day, a refreshing drink is refilled in the kitchenette.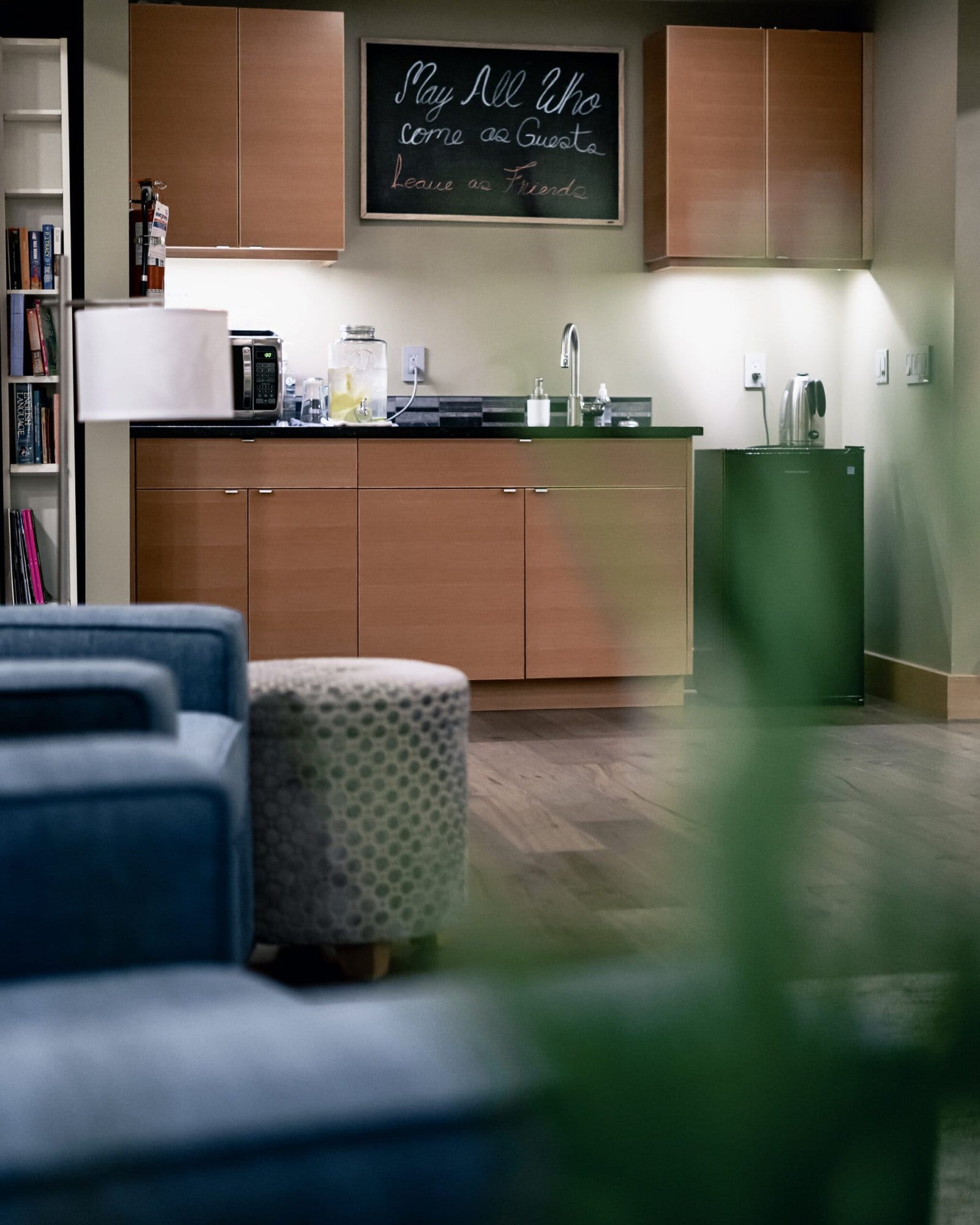 Grab a Drink At The On-site Bear & Sturgeon Pub
The pub complements the hotel perfectly. It's an eclectic mix of old meets new, with its brick walls and wooden floor and ceiling mixed with industrial exposed piping throughout. On the walls, props highlight Nelson's top activities: biking and skiing.
It was opening day at the Bear & Sturgeon pub when we stayed at the Savoy, and the pub was bustling with hotel guests and locals. It's a great place to stop by for a drink before dinner in town.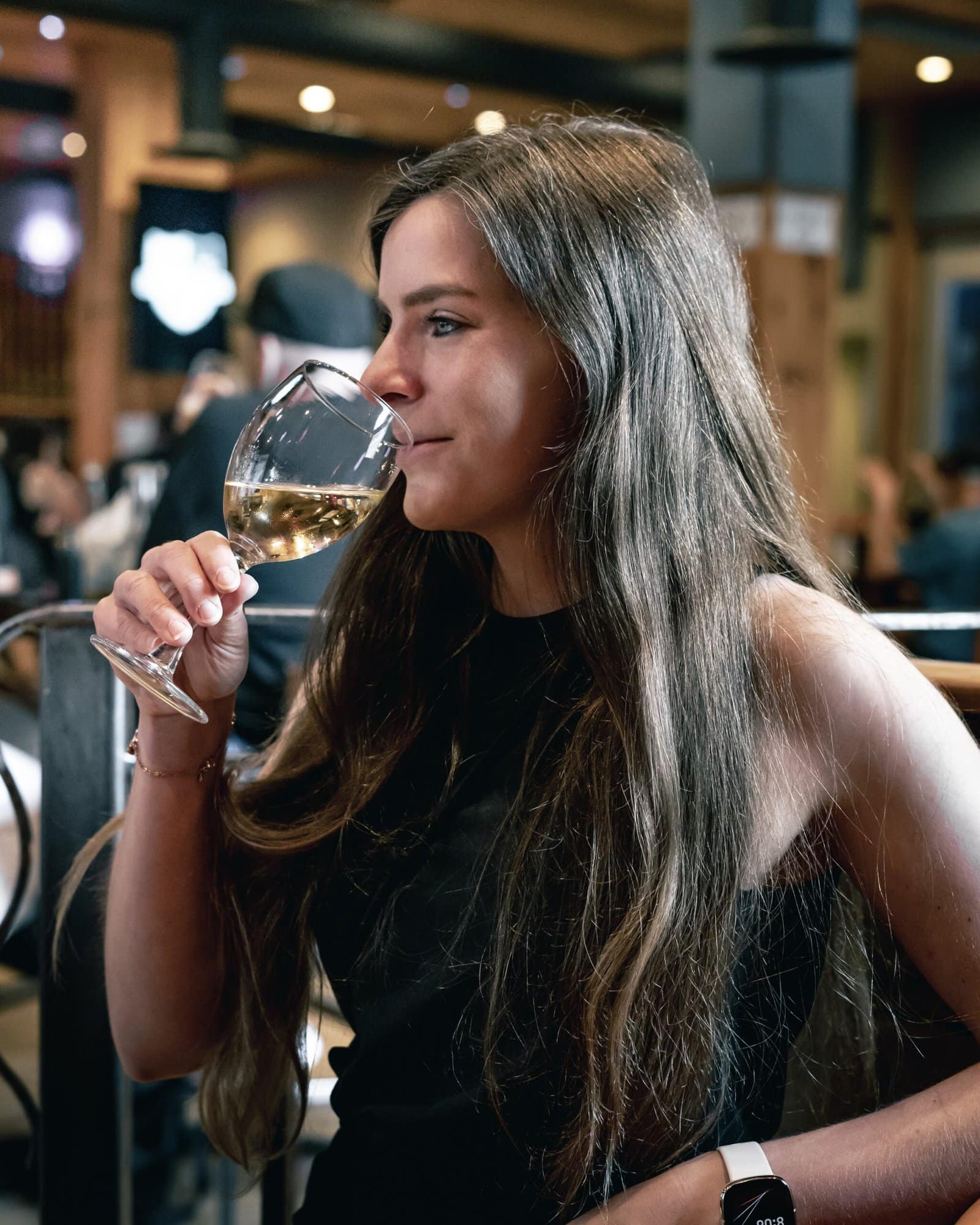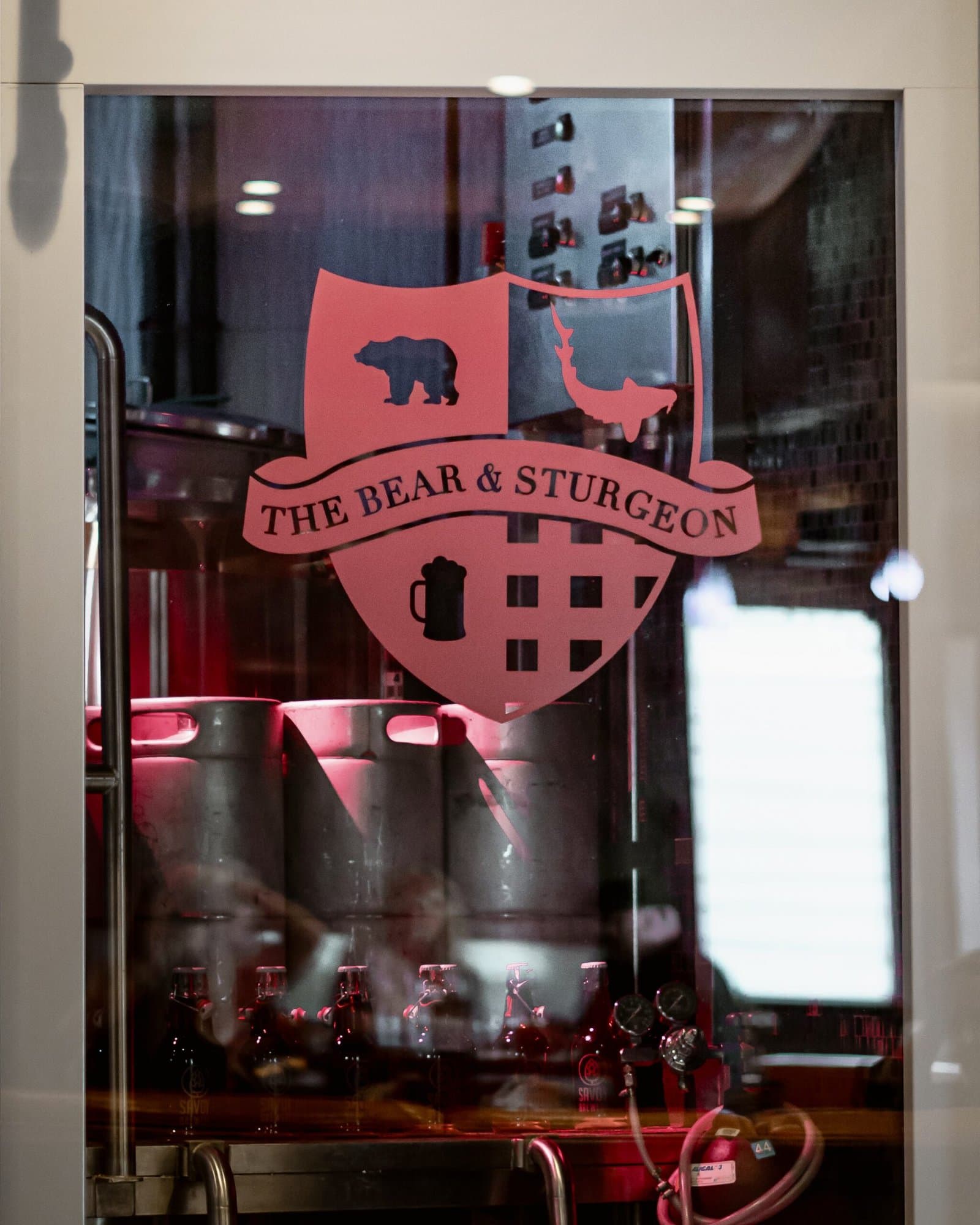 Wellness At The Savoy Hotel
Not only does the Savoy Hotel boast a sauna and rooftop hot tub, but guests can also enjoy a list of wellness treatments to make their stay complete. From hot stone and Swedish massages to reflexology and Reiki, your wellness needs are certainly met at the Savoy.
Things To Do In Nelson
The Savoy Hotel is perfectly located for a Nelson city break or adventure getaway. Here are a few ways to get out and experience the best of Nelson:
Explore Baker Street
Baker Street is the main street that runs through Nelson, and it's where you'll find a mix of shops, cafes, and restaurants in restored heritage buildings. You can easily spend a few hours exploring!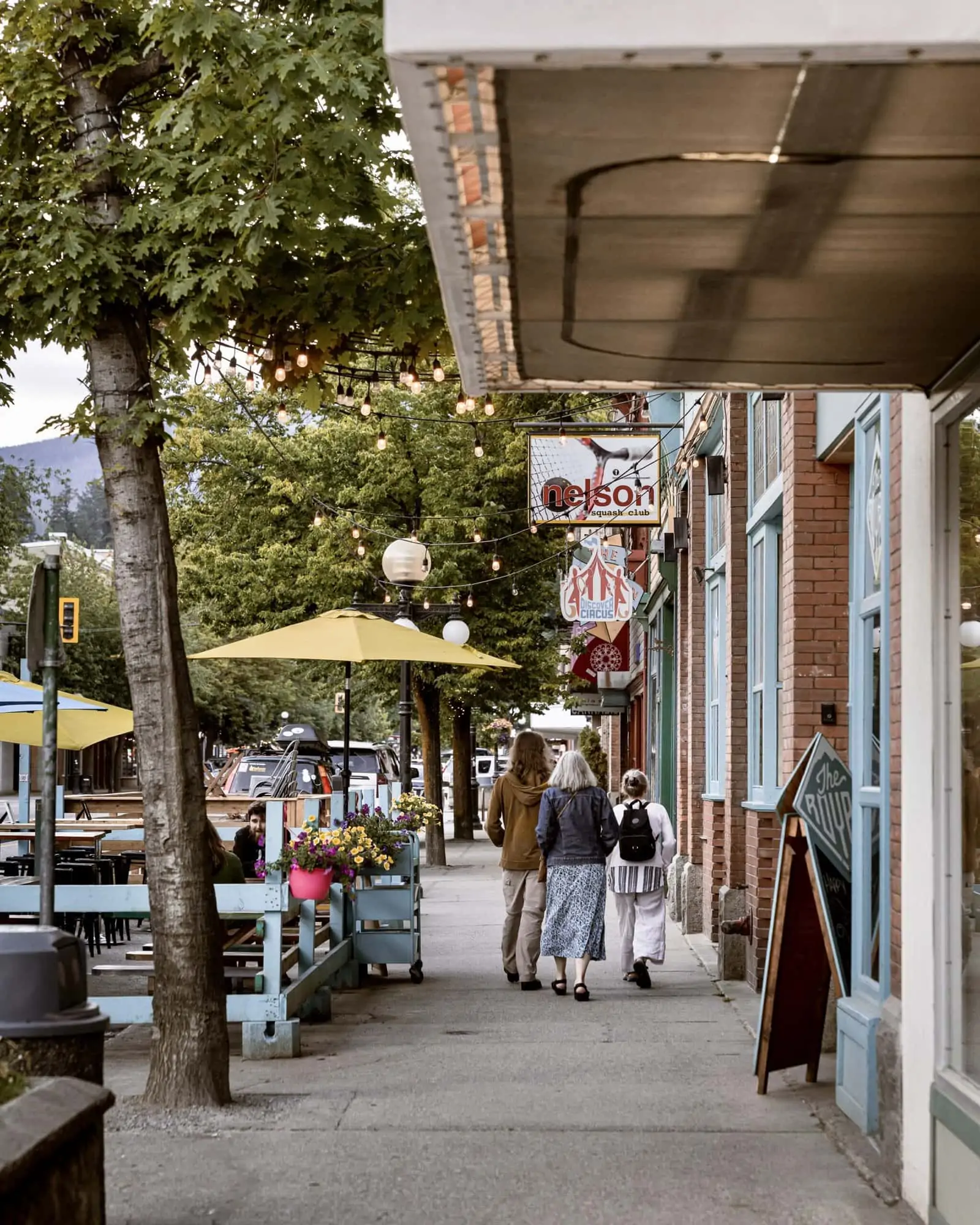 Nelson Visitor Centre
Over 120 years old, the visitor centre is located in a historic building, which was once the Canadian Pacific Rail Building. Grab a coffee from the Railtown Coffee House, next to the visitor centre, while you plan your perfect Nelson getaway.
Pulpit Rock Hike
If you only have time for one hike, make it the Pulpit Rock Hike. It's a relatively short, but uphill hike with stunning views over Nelson as a reward!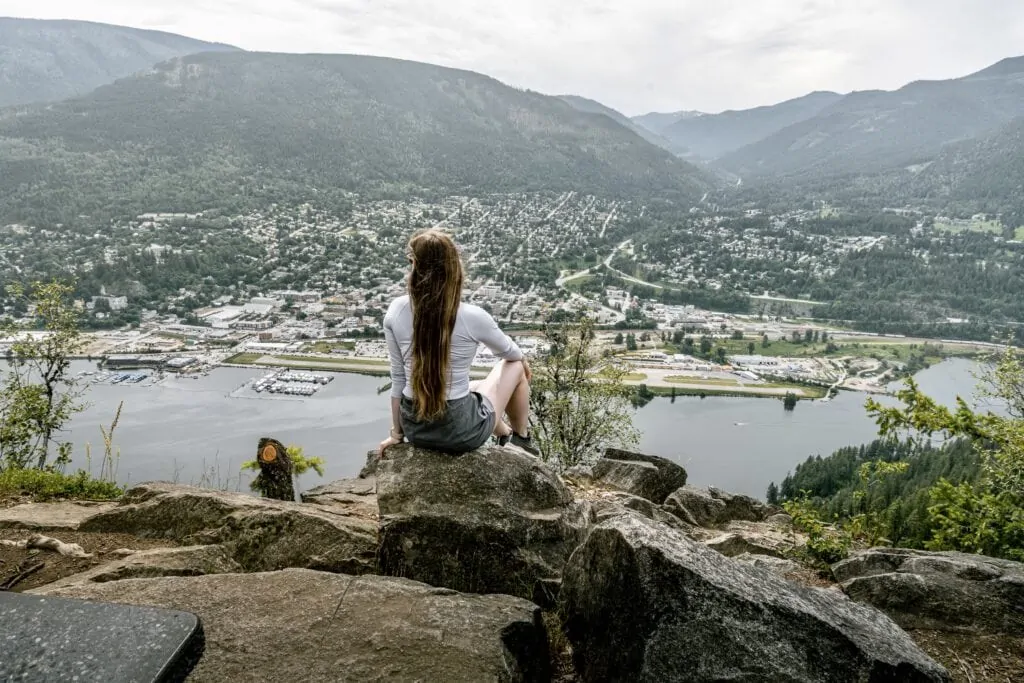 Get On The Water At Kootenay Lake
Kootenay Lake is around 140 km long, and there are plenty of opportunities to get your feet wet on a sunny summer's day. There's easy beach access, which makes kayaking, canoeing and stand-up paddle boarding the perfect activity along its shores.
Mountain Biking
Nelson has a myriad of mountain bike trails for all levels. From gentle forest trails to steep, rocky technical tracks. Officially, there are 26 green trails, 52 blue trails, 61 black trails and 14 double black trails. However, many blue trails around Nelson would be considered black trails elsewhere in BC!
Go On A Culinary Adventure
There are more restaurants per capita in Nelson than in Manhattan or San Francisco, so you can fill your days with bar and restaurant hopping. Some of our favourites are Empire Coffee and Oso Negro for a quick coffee break, Marzano for brunch, Broken Hill or Pitchfork for a quick lunch on their patio, and for a truly unique dinner, head to the Black Cauldron.
Whitewater Ski Resort
Every season, Whitewater Ski Resort receives over 12 metres (40 feet) of light, dry powder. With an average temperature of -8, Whitewater's Selkirk Mountains location offers perfect conditions for a day of skiing or snowboarding.
Things To Know Before You Go
Parking In Nelson
Parking in Nelson is a little different from elsewhere in BC. Street parking is paid and most is coin operated. Unfortunately, there are no apps you can use to pay for your parking, so make sure to have some spare change with you when in Nelson. There is no free parking included with your stay at the hotel, however, street parking between 5 pm and 9 am Monday to Saturday and all day Sunday is free. We planned our day so we wouldn't have to park at the hotel outside of these hours.
Weekend Getaway, Or Part Of An Unforgettable Road Trip
Nelson is a great city for a weekend getaway. However, if you want to explore more of the Kootenays, you can embark on a road trip! The Kootenay Circle Loop combines the towns of Golden, Revelstoke, Nakusp, Cranbrook, Fairmont Hot Springs and Radium Hot Springs for a memorable trip in the Kootenays.
Weather and Road conditions
Always check the weather and weather alerts before heading out on the road. If the weather is bad, delay your drive until the weather and road conditions improve, or consider an alternative route or another mode of transport.
Winter Tyres
BC requires the use of winter tyres on highways from October 1 until April 30. For more details, check out the Government of BC website.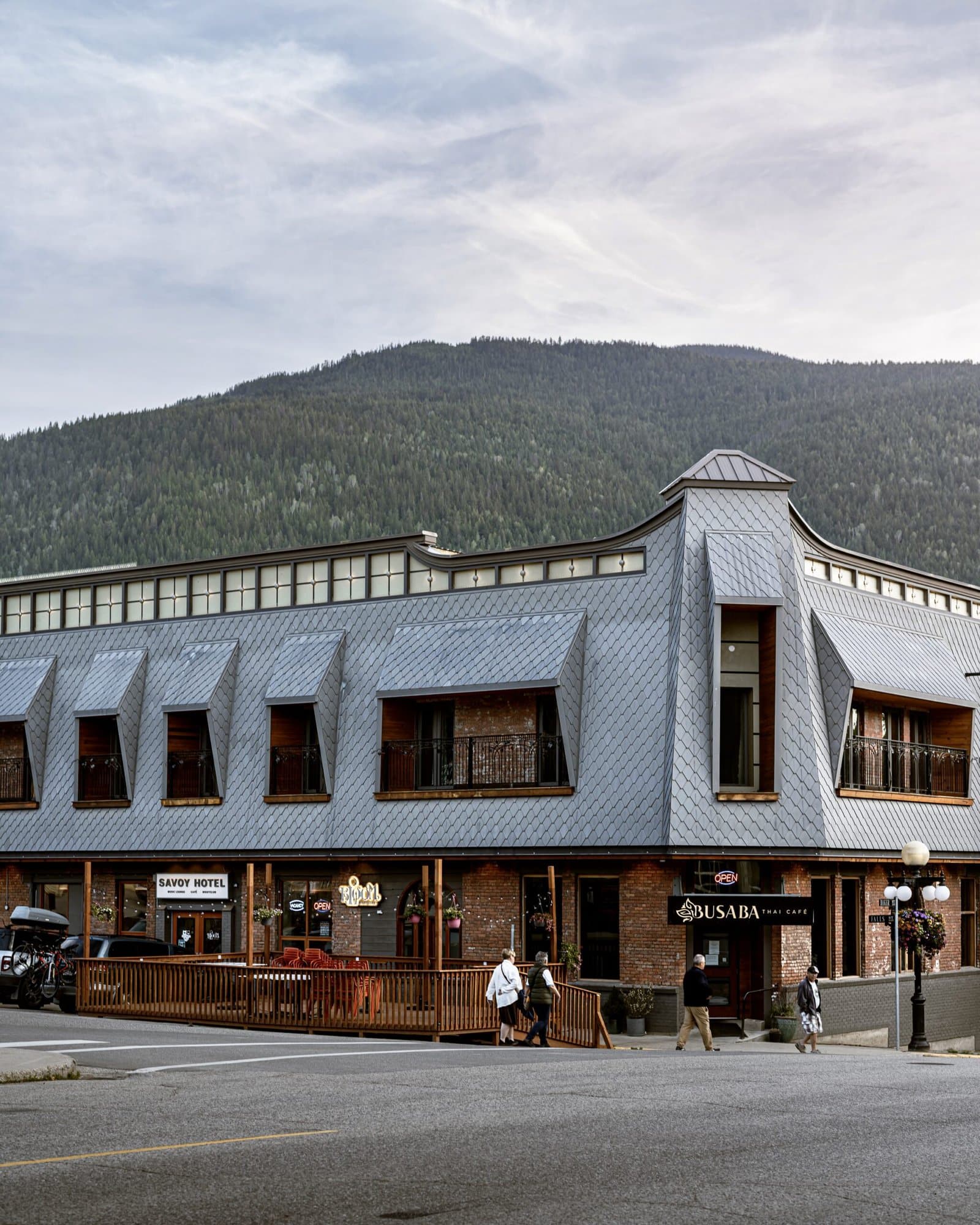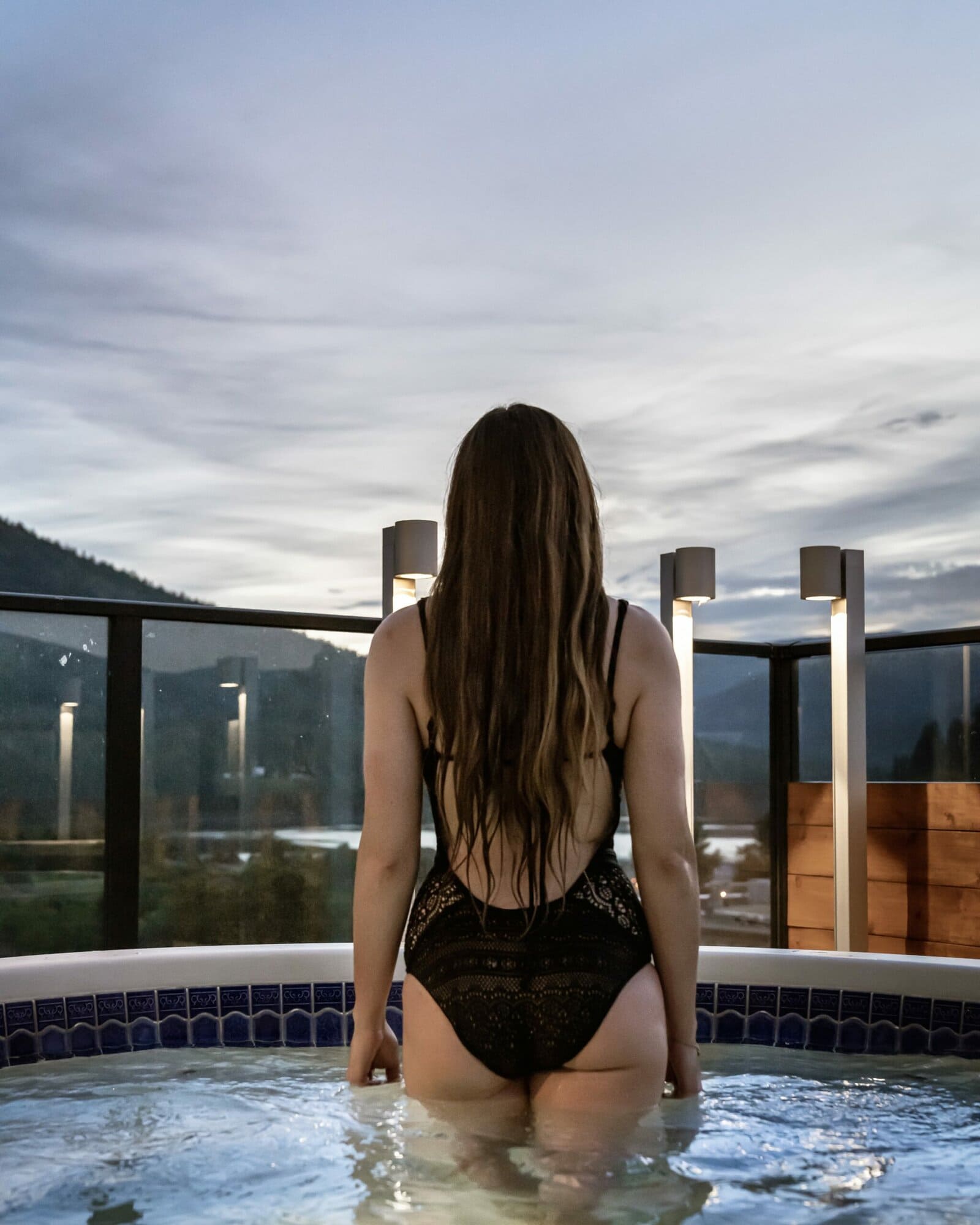 Final Thoughts
The Savoy Hotel is a great place to stay if you are looking for an upscale boutique hotel in downtown Nelson, BC. We had an excellent experience at the Savoy and would recommend it to anyone visiting the area who wants something different from their usual hotel experience. The rooms have been designed with comfort and luxury in mind, but also feature a modern design with plenty of natural light coming through large windows.
We were offered a complimentary stay at The Savoy Hotel. As always, all opinions are our own and you will always read our genuine thoughts and experiences.
LOVE IT? PIN IT!