When we moved to Vancouver in 2015, we made sure to take advantage of every free moment to explore the city and surrounding area. Vancouver city is easy to explore in one day, but you will miss out on all that the Vancouver area has to offer.
If you love mountains and nature, you're in for a treat! Have a look at the following day trips in and around Vancouver to help you plan your upcoming trip to this beautiful city.
Looking for more Canada inspiration? Have a look at Two Scots Abroad for more places to go in Canada
Whistler
Coast Mountains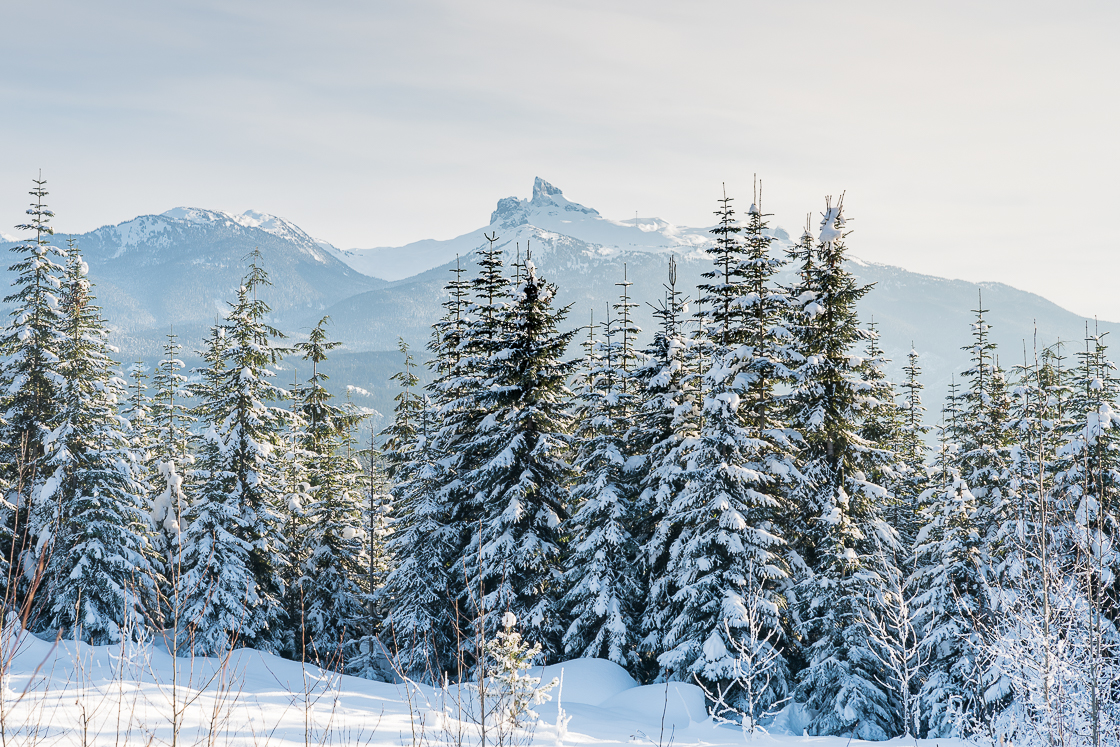 Whistler is a popular winter destination with 39 ski lifts spread across two mountains: Whistler and Blackcomb. During summer, it is popular amongst hikers, mountain bikers and adventure seekers.
There's plenty to experience, and when you're done for the day, there are many restaurants, bars and shops in Whistler village to keep you entertained. Being only 1.5h drive from Vancouver, it's perfect for a fun day trip.
What we did
We have travelled to Whistler many times since moving to Vancouver in 2015. Our whistler trips are usually one-day or two-day getaways, in both winter and summer. In summer, we love going up the mountain by gondola and taking the peak-to-peak from Whistler to Blackcomb. Summer is a great time to go see the waterfalls around Whistler or try zip lining through the forest.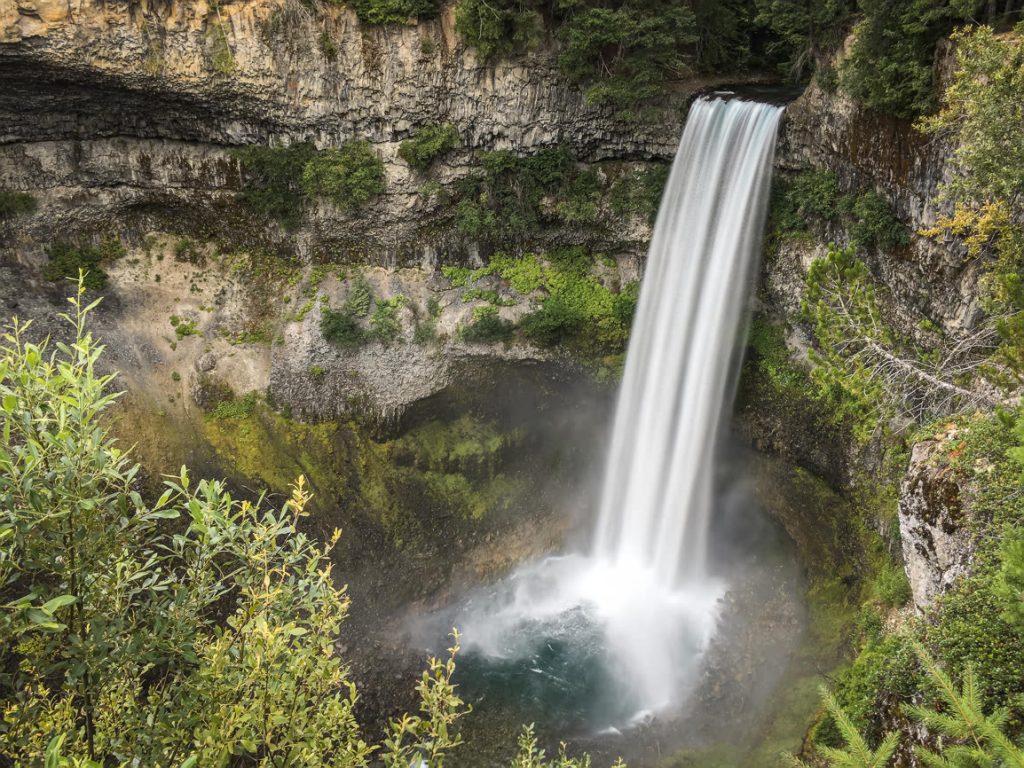 In winter, we love snowshoeing in the Callaghan Valley. For a bit more adrenaline, we tried dog sledding and snowmobiling, also in the Callaghan Valley. We don't ski or snowboard, but we still love going up Whistler Mountain and enjoying the snowy views.
For the locals
You can buy a season pass, which gives you unlimited access to the mountain lifts and peak-to-peak gondola.
How to get to Whistler
It's a beautiful drive on the Sea to Sky road – however, it can get busy over weekends and on evenings. We've been using Zipcar for all our day trips, and again, this comes highly recommended.
The bus can take you to Whistler in 2.5 hours or you can take the famous Rocky Mountaineer, which will cost you $189 for a one way trip.
Book your Whistler activities here
Deep Cove
North Vancouver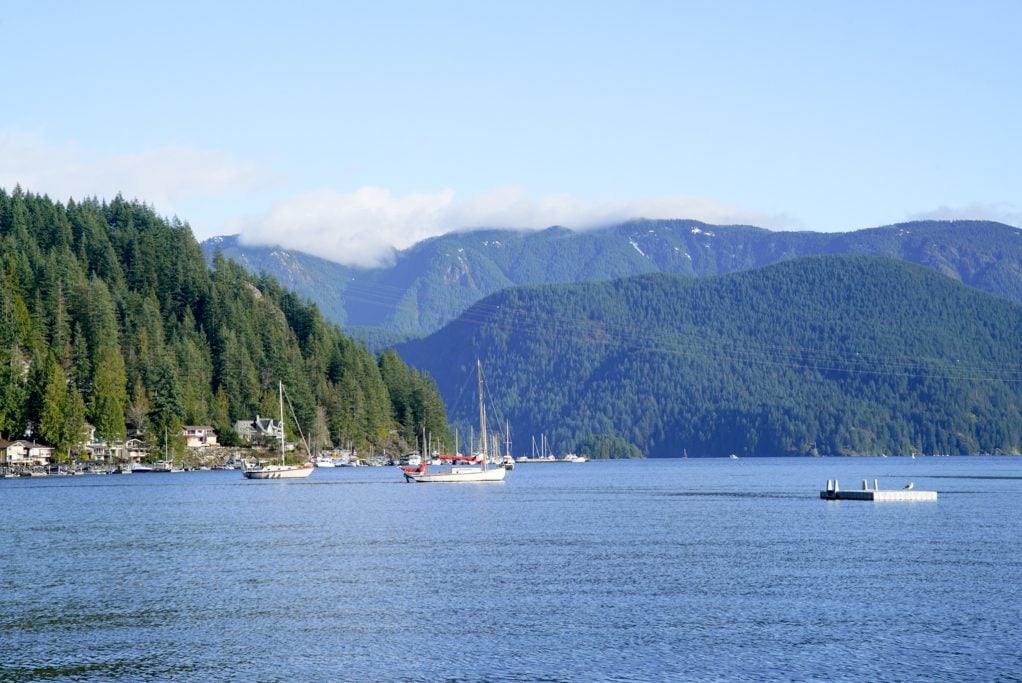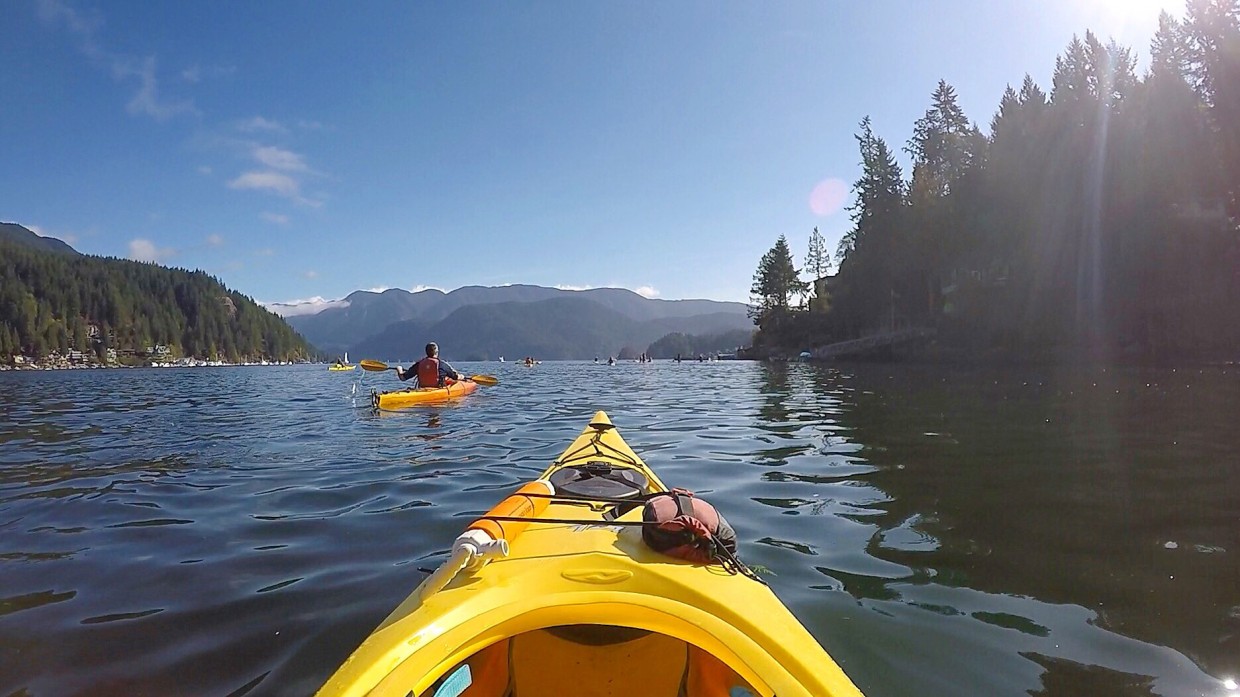 Deep Cove is a small bay only 30 min drive outside Vancouver. It's a beautiful place surrounded by hills where you can kayak, canoe, paddleboard and hike.
What we did
We have visited Deep Cove on numerous occasions. Most of the time, we head there to kayak. It's easy for beginners as the water is very calm with no swells, and you might even be able to spot some wildlife, such as seals. There's also a great trail that takes you up to Quarry Rock. Quarry Rock is a very popular trail, so expect it to be crowded. However, you'll enjoy some great views over Deep Cove at the end of the hike.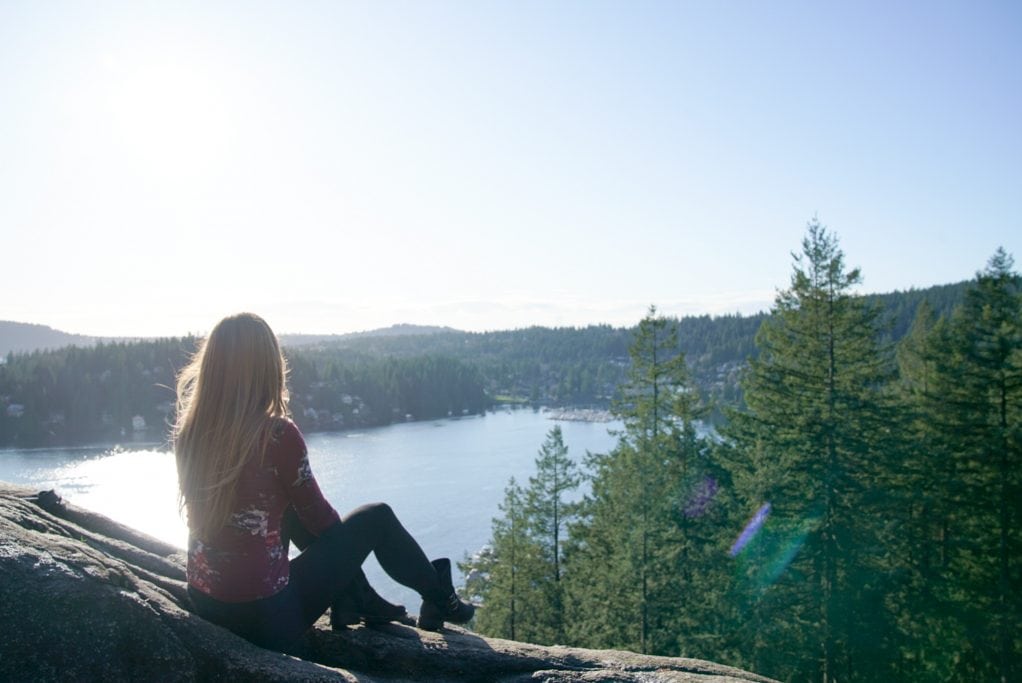 How to get to Deep Cove
It only takes 30 min by car, which is the easiest option. You can also catch the bus from Vancouver, which takes around 45 min.
Grouse Mountain
North Vancouver
You can see Grouse mountain proudly standing tall from downtown Vancouver and given that it's only a 20 min drive away from the city, visiting this mountain is a must – especially as there's plenty to do up on the mountain, so you won't be bored!
The gondola to the first section is already worth the ticket price, and then, from the top, you get stunning views of Vancouver and of the coastal mountain peaks. You can even see Mount Baker (US) in the distance.
Don't get too caught up taking in the views though because you should also be sure to visit the turbine, see the grizzly bears, Grinder and Coola, and watch the lumberjack show.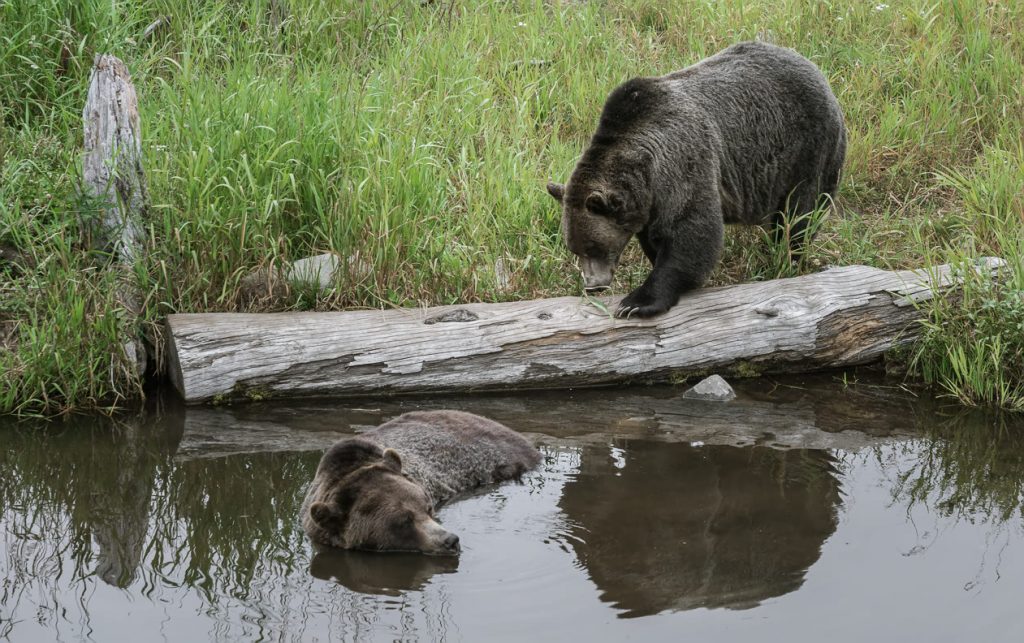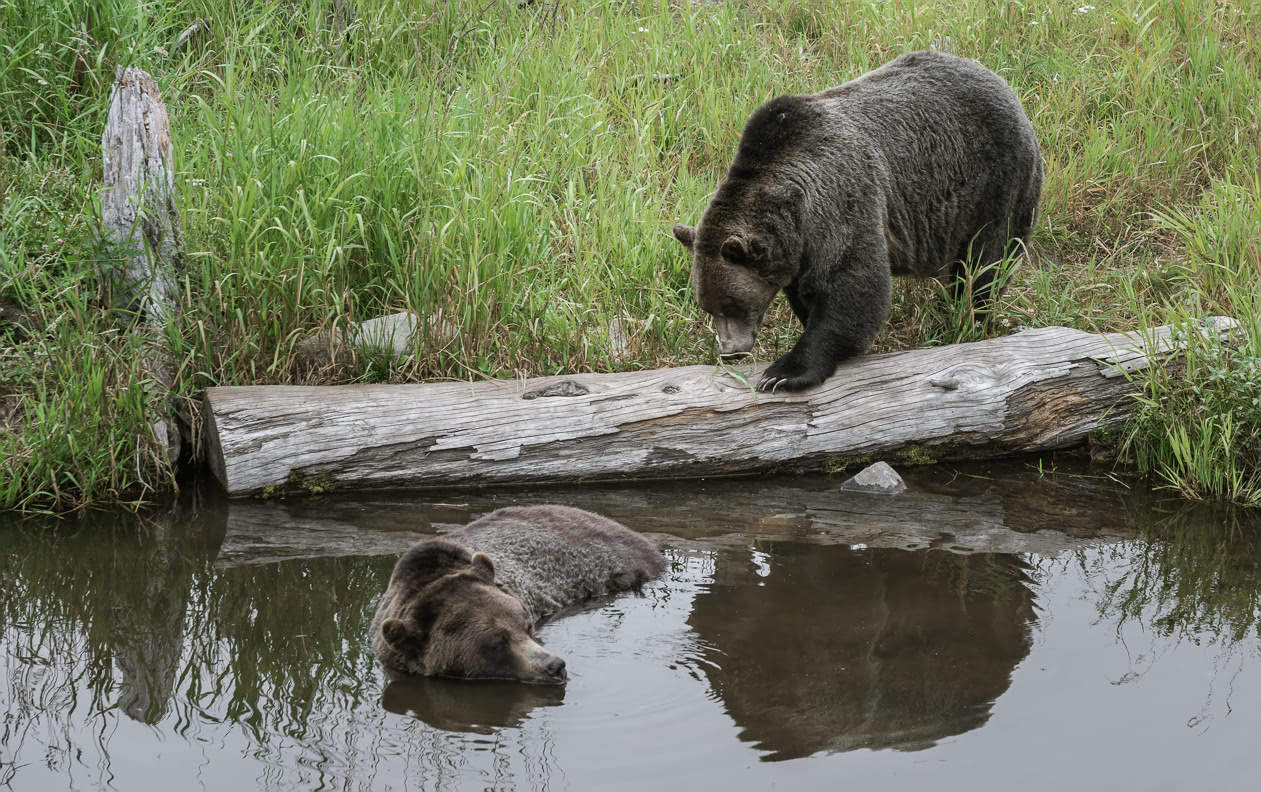 Grouse Mountain is also well known for 'the Grind', a gruelling, 3000-step walk for dedicated hikers, who can try to set either a personal record time, or even beat the best time. The average hiking time for everyday folk is 1.5 – 2 hours, with a best time of 23 min. (Good luck if you do attempt the Grind!). I tried the grind in 2018 and I made it to the top in 1h21! Most of my friends were able to do this in around 1h, so I better train a bit harder to improve my time.
What we did
It's always great to see the grizzly bears, so one of our main reasons to go up Grouse Mountain is to see Grinder and Coola. After watching the bears play around in the pool, we usually go for a hike, or watch the lumberjack show. In winter, when the bears hibernate, we usually head up the mountain to snowshoe and experience the Light Walk.
For the locals
Grouse Mountain has an annual pass, which gives you unlimited access to the mountain. It's on the expensive side, but worth it if you want to go up the mountain more than twice.
How to get to Grouse Mountain
Over the summer, there is a shuttle bus from Canada Place that takes you up to the foot of the mountain in 30 min.
If you have a car, it takes around 20 min to get there. There's ample parking, but it can get busy.
Lynn Valley
North Vancouver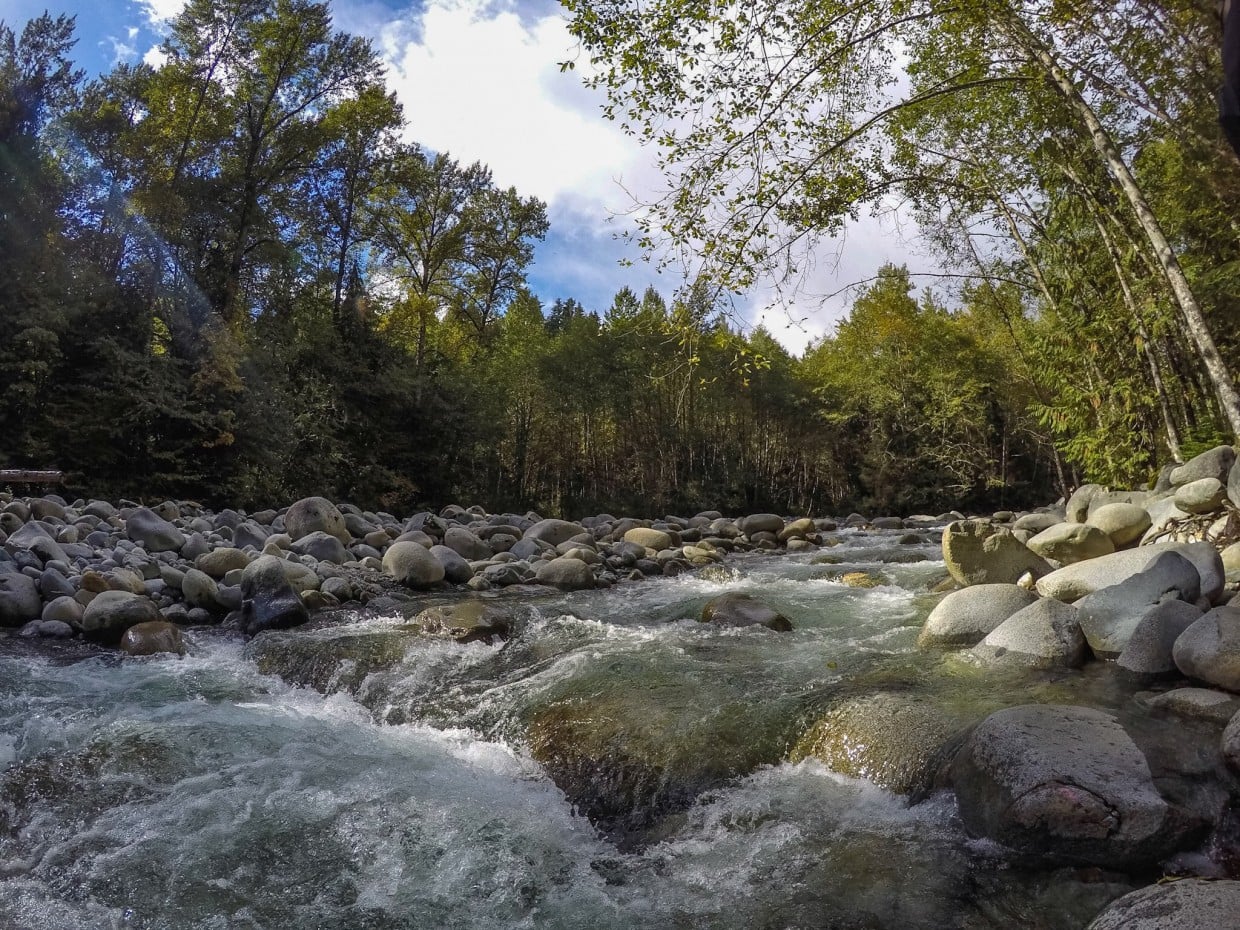 Not far from Vancouver, you find a beautiful gem called Lynn Canyon Park. It's a stunning place to hike, cycle and picnic, and some parts of the park feel relatively unspoilt.
What we did
We hiked around the park, passing over the suspension bridge and boardwalks. We also walked along the river, which is surrounded by smoothed boulders and watched as a few daredevils jumped into swimming holes from the rocks. We were also fortunate enough to pass a beautiful waterfall set deep within the canyon.
How to get to Lynn Valley
Travelling there by car is the easiest option and will take approximately 25 min.
Public transport will take you a bit longer, but will only cost you $2.75 one way. Take the Sea Boat from Downtown Vancouver to Lonsdale Quay. Bus 228 and 229 will take you to Lynn Valley Centre, although it's still a 15 min walk to the entrance. The trip will take at least 1h30min.
Bowen Island
Howe Sound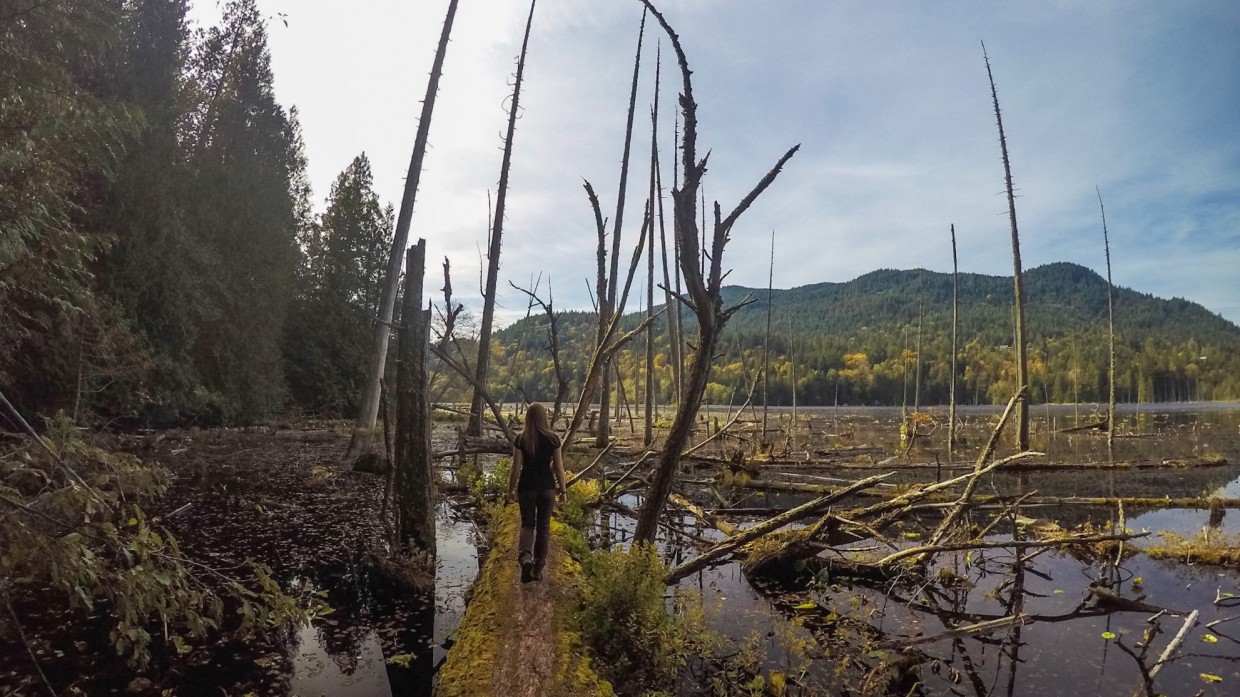 Bowen Island has a population of around 3400 people, and is easily accessible by ferry from Horseshoe Bay.
There's plenty to see and do on the island, such as hiking Mount Gardner,walking around Killarney Lake and sea kayaking.
What we did
We only had a few hours, so we hiked around beautiful Killarney Lake. It was a very quiet Monday afternoon, and I loved how silent and eerie the whole area was. There are dead cedar trees scattered around one side of the lake, so we took about a gazillion photos there.
How to get to Bowen Island
If you have a car, you can drive to Horseshoe Bay and take the 20 min ferry to the island.
If you want to use public transport, there is an express bus, from downtown Vancouver to Horseshoe Bay and the whole journey will take you at least 1.5h.
Sea To Sky Gondola
Squamish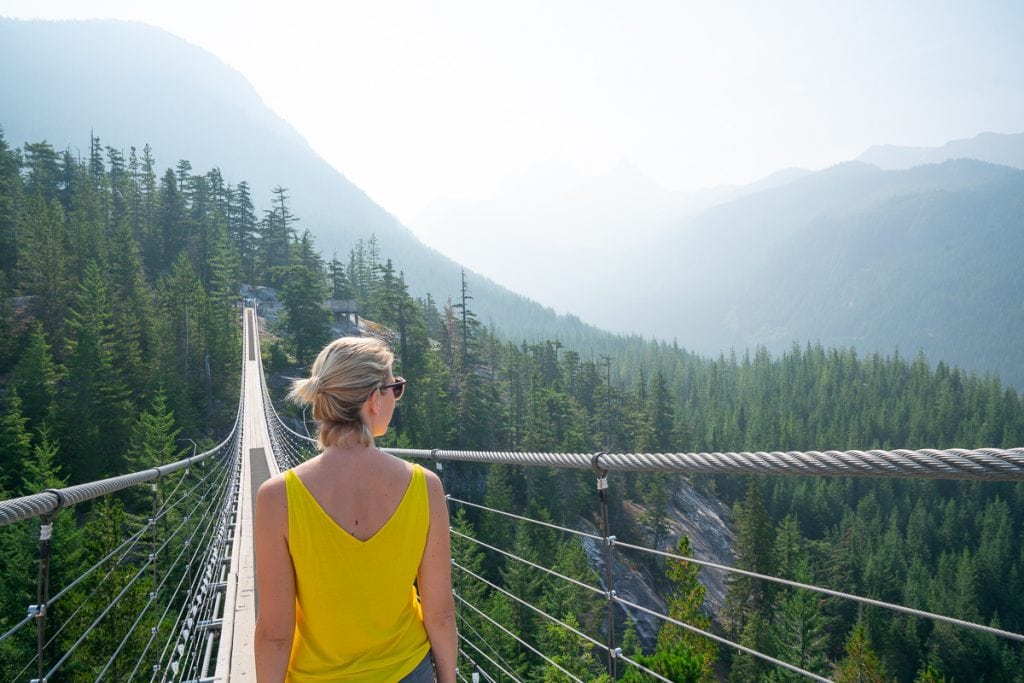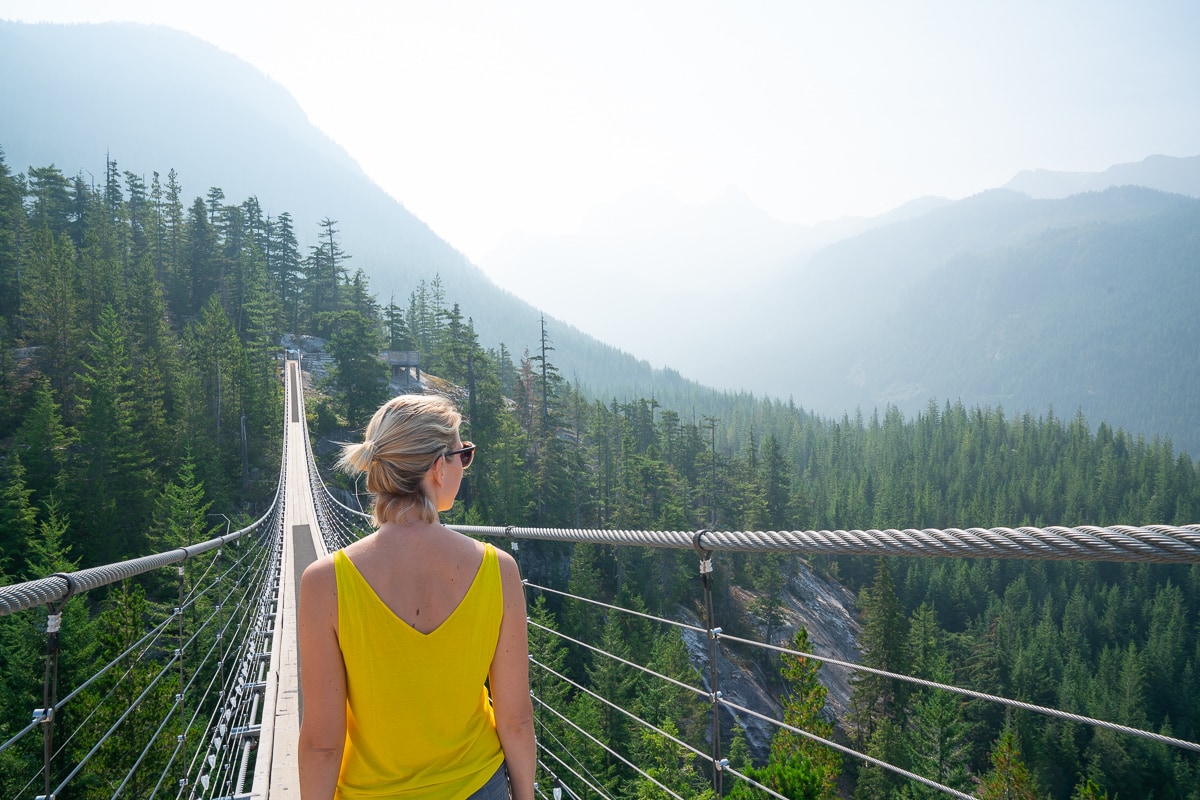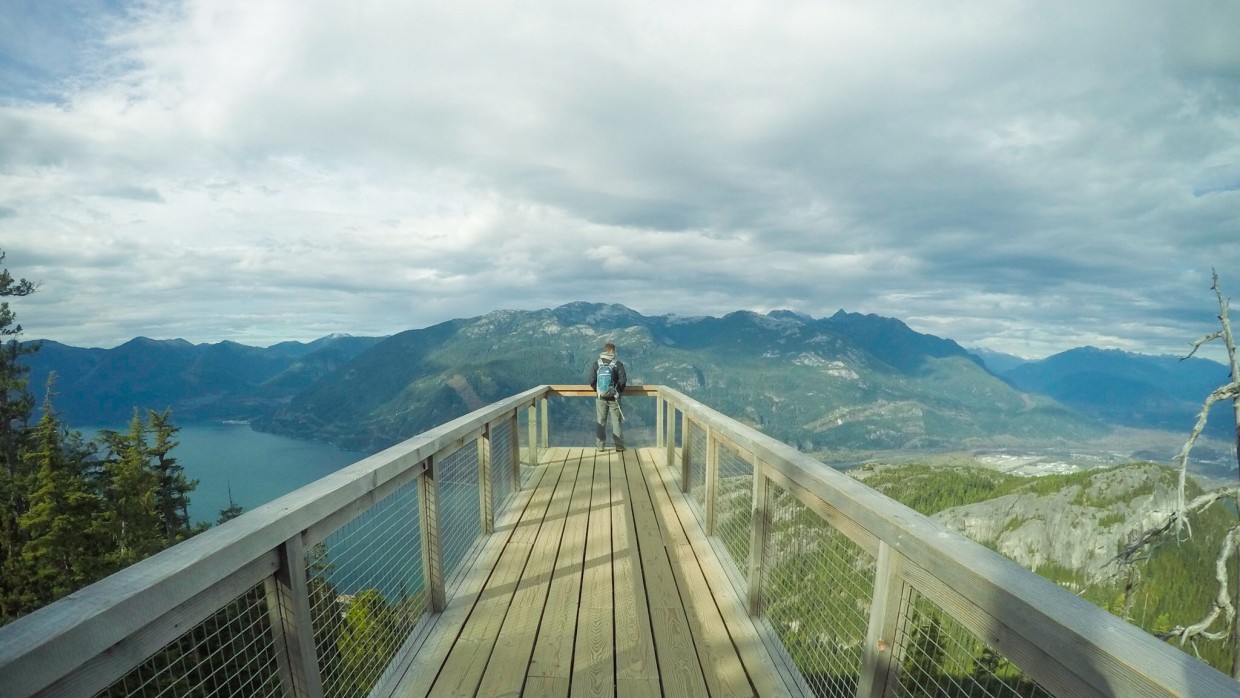 The Sea to Sky Gondola opened in 2014 and affords you great views of the Coastal Mountains and bay below. There are several walks you can do to the top, as well as the Sky Pilot Suspension Bridge, a 100m long crossing which treats you to a 360 degree view of the area.
The Sea to Sky Gondola is right next to Shannon Falls National Park. Its falls are the third highest British Columbian waterfall.
What we did
We've been a few times to the Sea to Sky Gondola where we have tried all the loop trails on top of the mountain. They were all fairly easy, even for children. We always visit Shannon Falls after the gondola, which is only a 10 minute walk from the parking lot.
How to get to the Sea To Sky Gondola
Travelling by car is the easiest option. It's an easy (and stunning) drive from Vancouver, taking around 45min to an hour.
There are also several tour bus operators that can take you on half-day or day-long excursions.
You can also book the Sea to Sky Gondola shuttle service, but is restricted to one set departure time, and you only get three hours at the site before it must head back.
Capilano Suspension Bridge Park
North Vancouver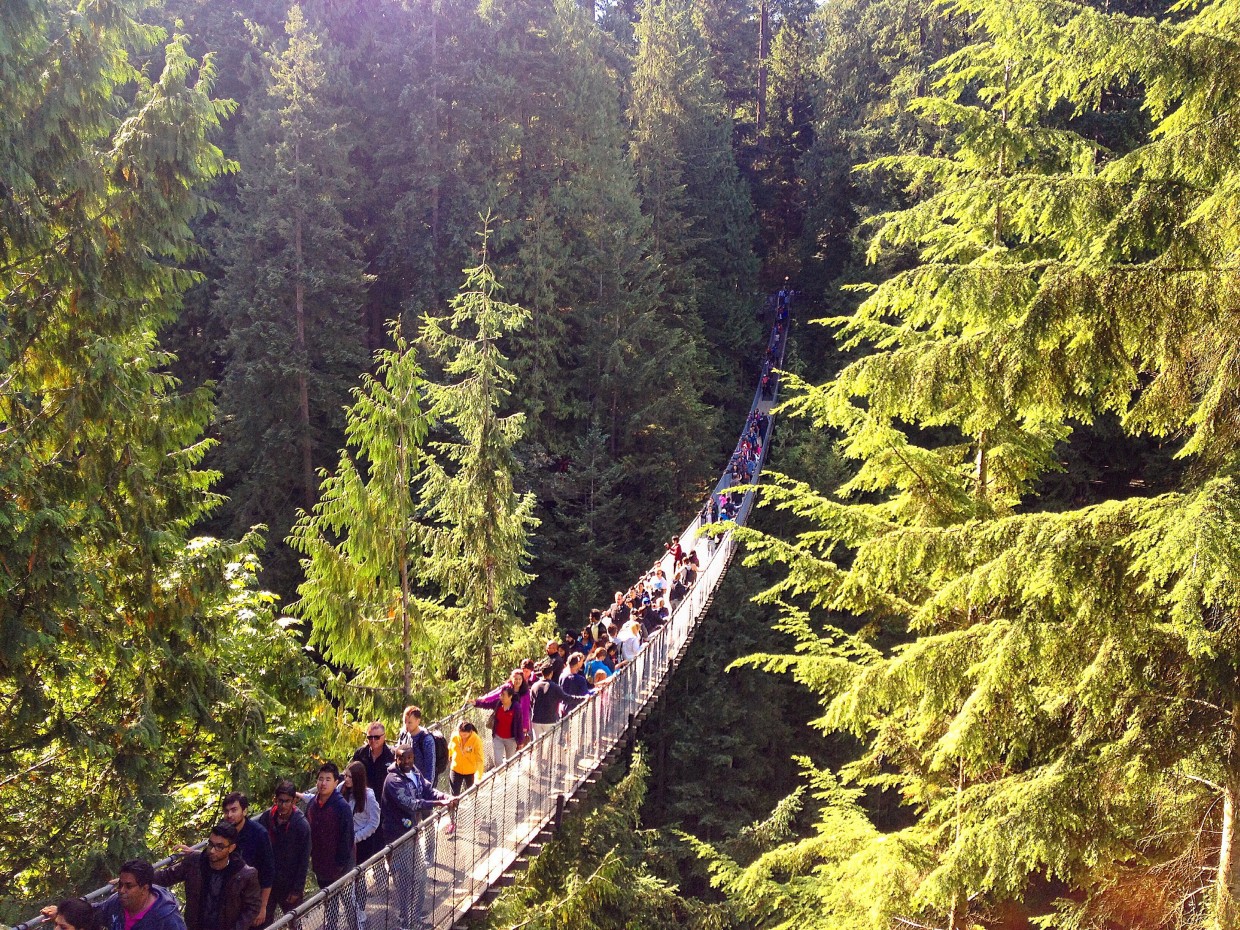 Capilano is a very popular tourist attraction, perfect for a couple or a family's day out. There are several things to do, such as the Suspension bridge, the treetop walks, and the Cliffwalk.
What we did
We walked around the main area, crossed the suspension bridge and tried the tree top walk and Cliffwalk. There were quite a few visitors to the park, with a 20 min-long queue for the Cliffwalk.
For the locals
You can exchange your day ticket for a BC annual pass (if you are a BC resident), which gives you access to the park for a year from the time of purchase. It's definitely worth it, as you don't need to pay anything extra, so the price is the same as a day ticket.
How to get to Capilano Suspension Bridge Park
A shuttle bus service takes you from downtown Vancouver to the park entrance. It runs every 15 minutes and you can expect to be at the park some 30 minutes later. Check the website for exact times, as there are two routes and times can vary depending on the season.
Of course, you can travel there by car – however, the park can get very busy, meaning parking spaces may be hard to come by.
Hotels in Vancouver: Book your stay in Vancouver now
LOVE IT? PIN IT!