I'd love to have all the time in the world to sit in front of my laptop and edit all my travel photos. Unfortunately, I barely have time to dedicate 1 hour to editing my photos.
I usually take around 300 photos each day when I'm out and about. Editing all these photos takes a lot of time, time I don't have to sit in front of my laptop for hours on end.
I started looking into phone apps, so I could edit anywhere I wanted. In my bed, on the couch, on public transport etc…
Over the past few months, I've optimised my photo editing time, testing numerous apps, until I found a select few that did the job.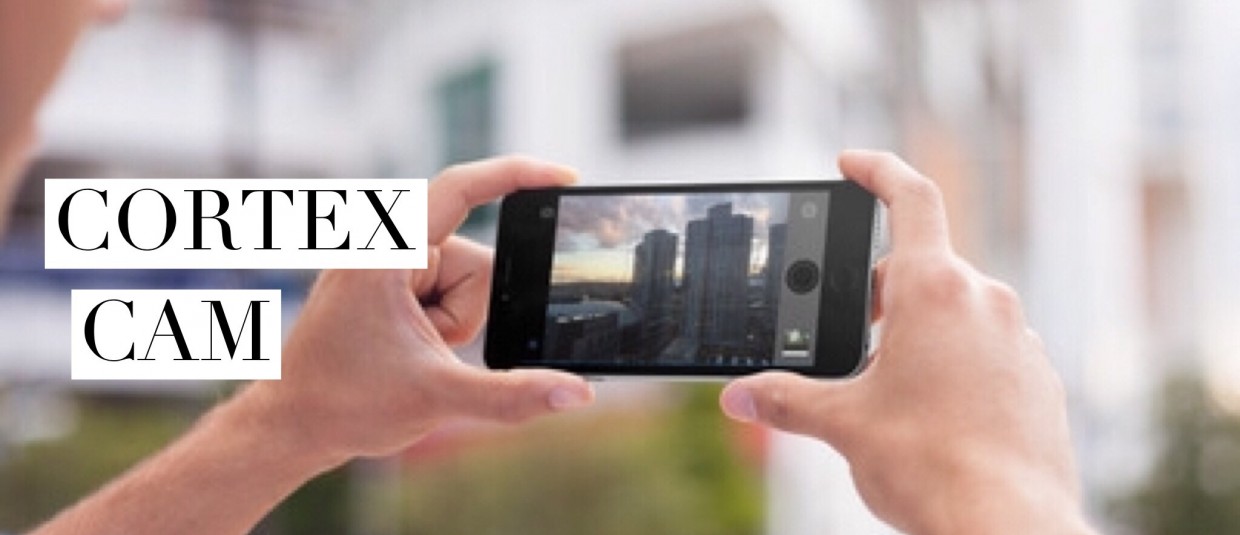 Cortex Cam is not an editing app, but I feel inclined to add it to the list, as it's one of the camera apps I use the most.
Cortex Cam is a great app for low light situations. It reduces the noise in your photos significantly by taking numerous photos and combining them in one high quality image.
I also use it to capture moving water, which Cortex Cam smooths out.
During broad daylight, it can give you sharp and vibrant photos, without the need of a tripod. In low light you will need a tripod, or at least an incredibly steady hand.

Lightroom is the first app I use to edit my photos. I have a subscription to Lightroom mobile, which lets you link all your devices, like your iPhone, iPad and desktop and syncs all your photos on the cloud.
I make collections of every destination. If I have photos from my Canon, I first transfer them onto my laptop and put them in a collection in Lightroom, which I can then access on my iPad or iPhone. GoPro photos are wirelessly transferred to my iPad, which I then add to the collection on the Lightroom app.
No matter where I am or which device I'm using, I can start editing when I have a bit of time.
The mobile version doesn't give you as many editing options as the desktop version, but it's usually enough to get the image you want.
PS Express is, like Lightroom, part of the Adobe family and the mobile subscription plan. After editing on Lightroom, I bring in a selection of my photos to PS Express and denoise them. The denoise function is one of the best ones I've seen in an app or even a desktop editing software.
Apart from denoising, I might play around with the filters (I love the Spring filter) and do some other minor tweaks.

The Retouch app is great for removing unwanted objects or imperfections. You can either clone parts of the image or let the app do its magic by painting the area you want to remove, et voila, Retouch will fix it for you.
It doesn't always work 100%, but I've successfully removed imperfections and annoying shadows with this app in no time.

I shoot a lot with my GoPro and olloclip lenses for the iPhone, which gives quite a bit of distortion on the edges of the photo. SKRWT is one of the best apps out there to reduce or remove these distortions.
Not only can it remove distortions, but you can change the perspective and improve the general composition of the photo.

I love this app. It automatically creates rays based on the lightsource in the photo. You can change the general direction, opacity, colour and intensity of the rays.
You don't always need to make it overly obvious, even adding just a hint of rays can make a photo look more interesting.

I don't always use this app, but it's useful on certain occasions. You can add several effects to your photos, ranging from lensflares, sun light, bokeh shapes, glows, light leaks, filters and lens textures.
I like to add hints of flares and glows on certain photos to add some interest.
I can't get enough of this app! It adds beautiful text on top of your images. There are many different styles to choose from and each style has several slightly different outcomes.
You can change the colour of the text as well as add filters to the image. It's perfect for social media or blog images.

This app is similar to Wordswag. There are different styles to choose from, but what sets this apart from Wordswag is the ability to change the shadow, and rotate the text in 3D space.
I still go back to Wordswag because I like the styles better, but Typorama has a few nice ones as well + the added bonus of having more editing options.

Not really an editing app you have to add to your list, but it's one of my favourites to play around with.
You can get really interesting images, either looking like a 'tiny planet' or a 'rabbit hole'. Not all photos will work well, but some give great results.
Some of the links on this page are affiliate links. If you click and buy something through the link, I will receive a small commission at not extra cost to you. I would only recommend products and services I use and believe in.