Winter is upon us and the proud Vancouver mountains were beckoning us to explore their snowy peaks. Grouse Mountain, the peak of Vancouver, had just enjoyed some fresh snowfall and while the ski slopes were still closed, visitors can explore the mountain all year round.
My boyfriend had never been in snow, so I was keen to take him up the mountain and walk in the powdery snow, throw a few snowballs at him, and make snow angels. What was supposed to be a walk through the snow, ended up being a 3 hour hike through knee deep snow with the occasional climb up some slippery rocks.
The trees covered with a white blanket of snow and the occasional cloud passing through, made for some beautiful photos of Grouse Mountain's Winter Wonderland.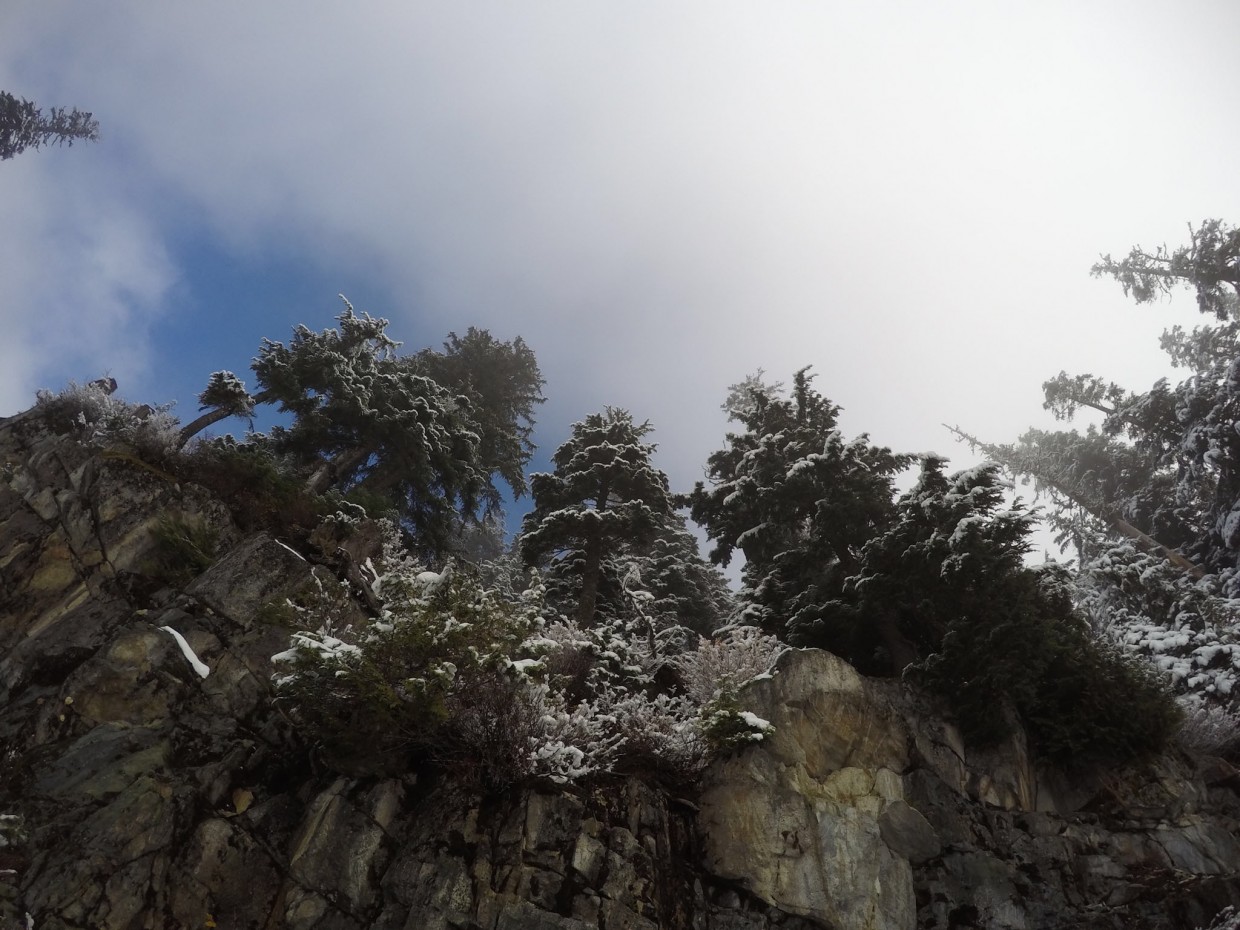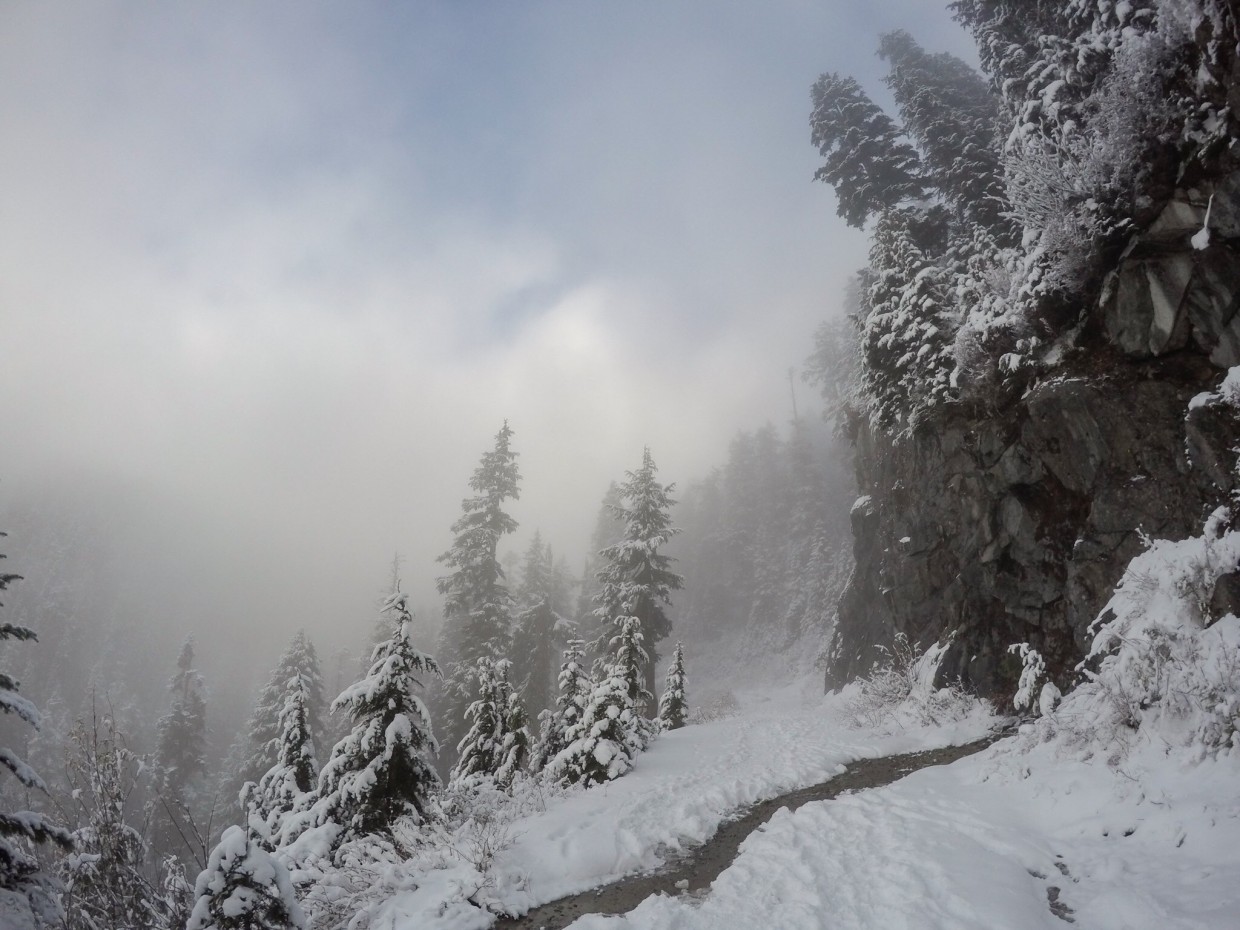 While Vancouver city was enjoying a sunny day, an occasional low hanging cloud would pass the top of the mountain, giving us a chance to take some great atmospheric photos.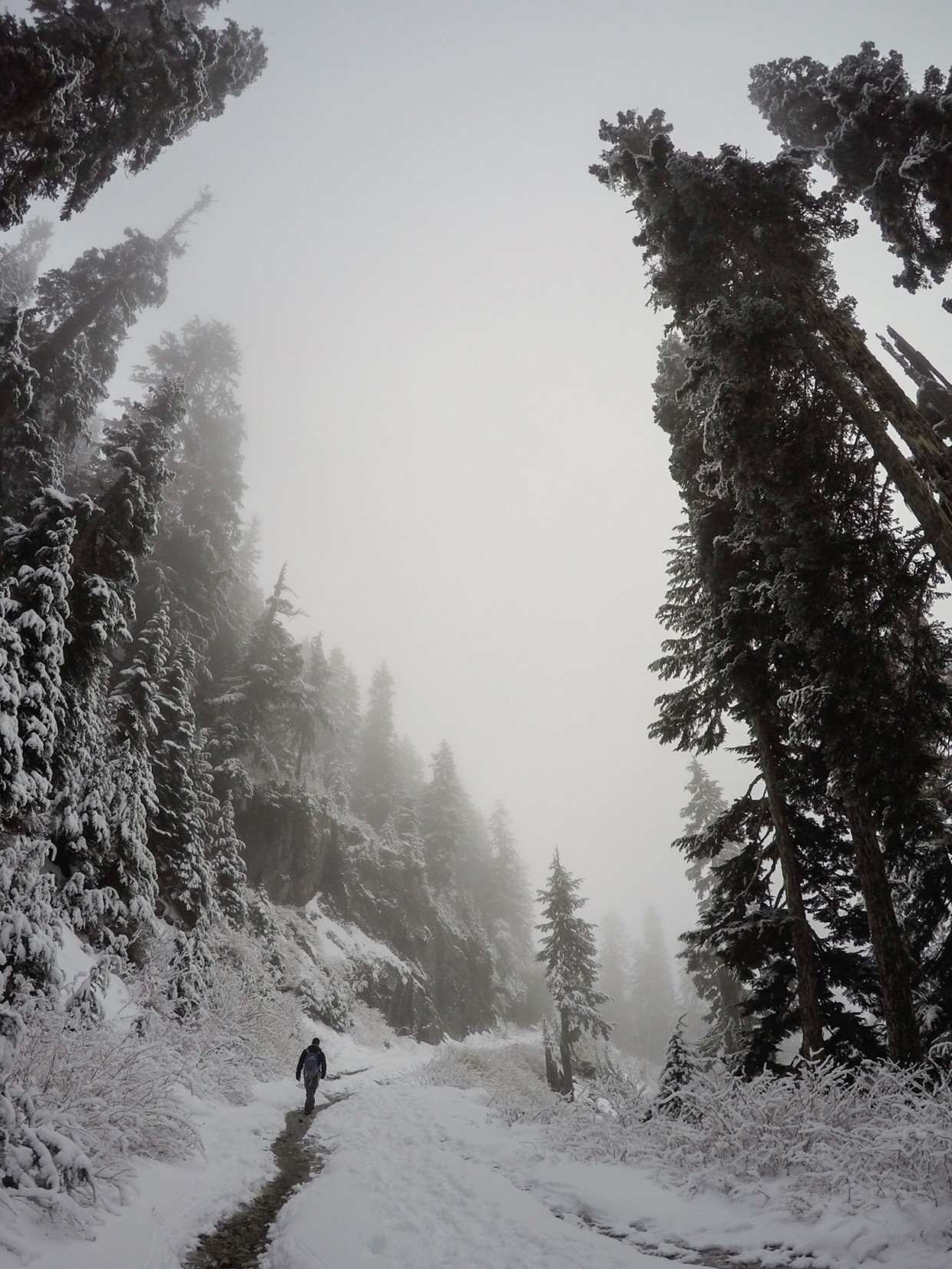 The hiking trail was easy at first, but once we left the main path, the trail grew smaller and steeper with deeper snow. There were not many people on the trail, so it felt like we were properly alone on the mountain.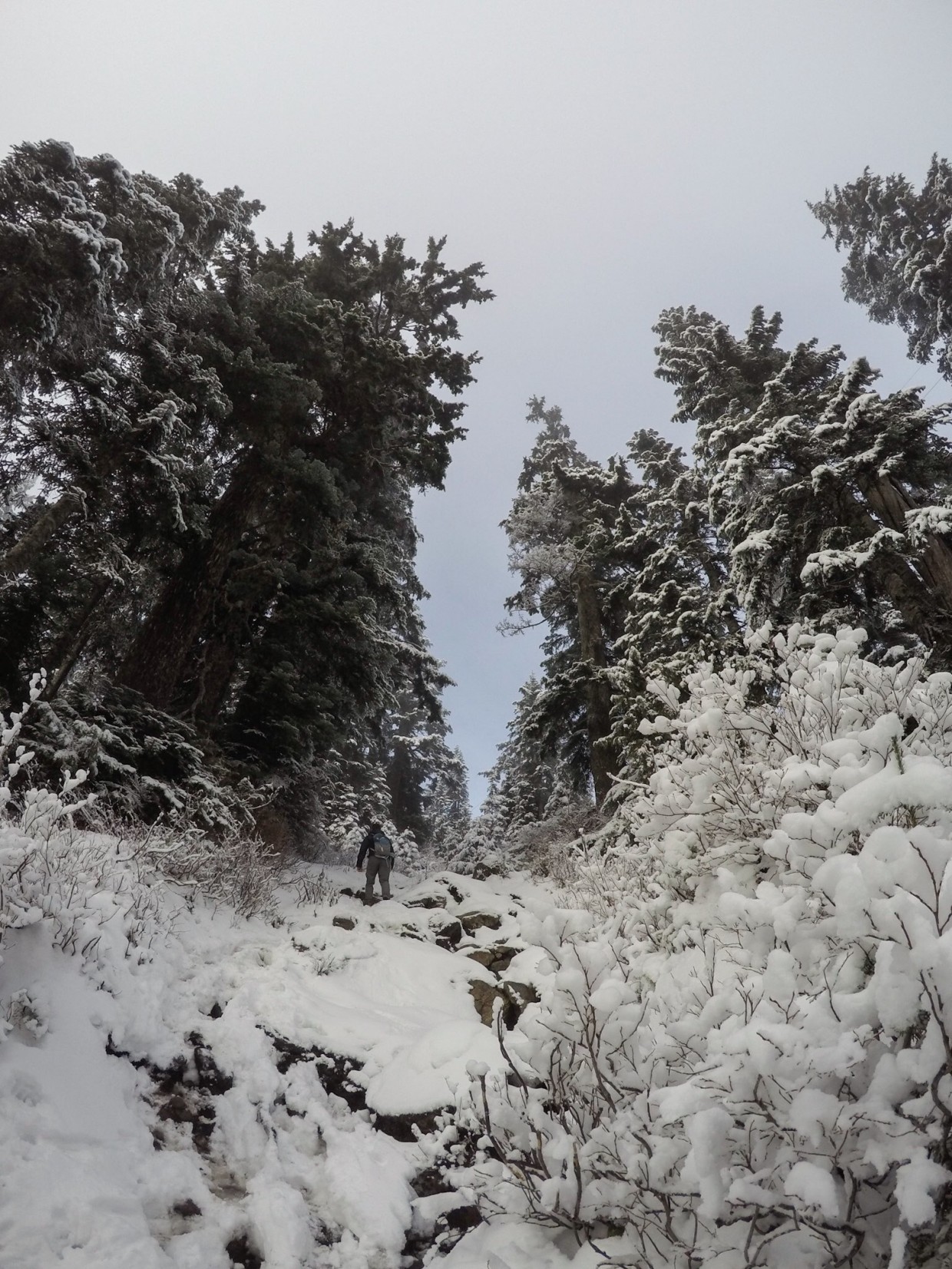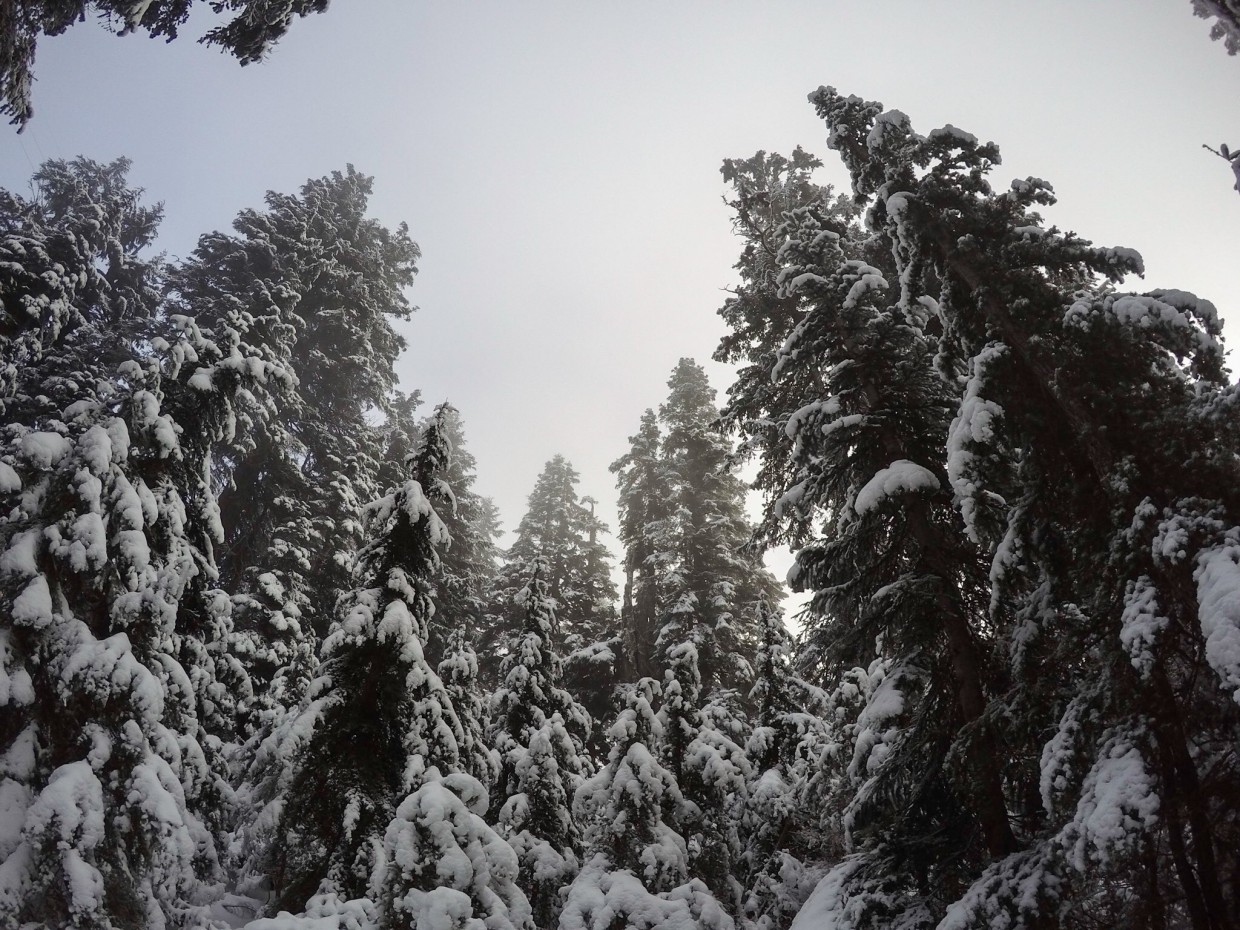 As we made our way up higher on the mountain, we passed more untouched snow, making our surroundings look like a snow blanket had been carefully placed over the ground. The clouds had evaporated around us, and the sun made its appearance.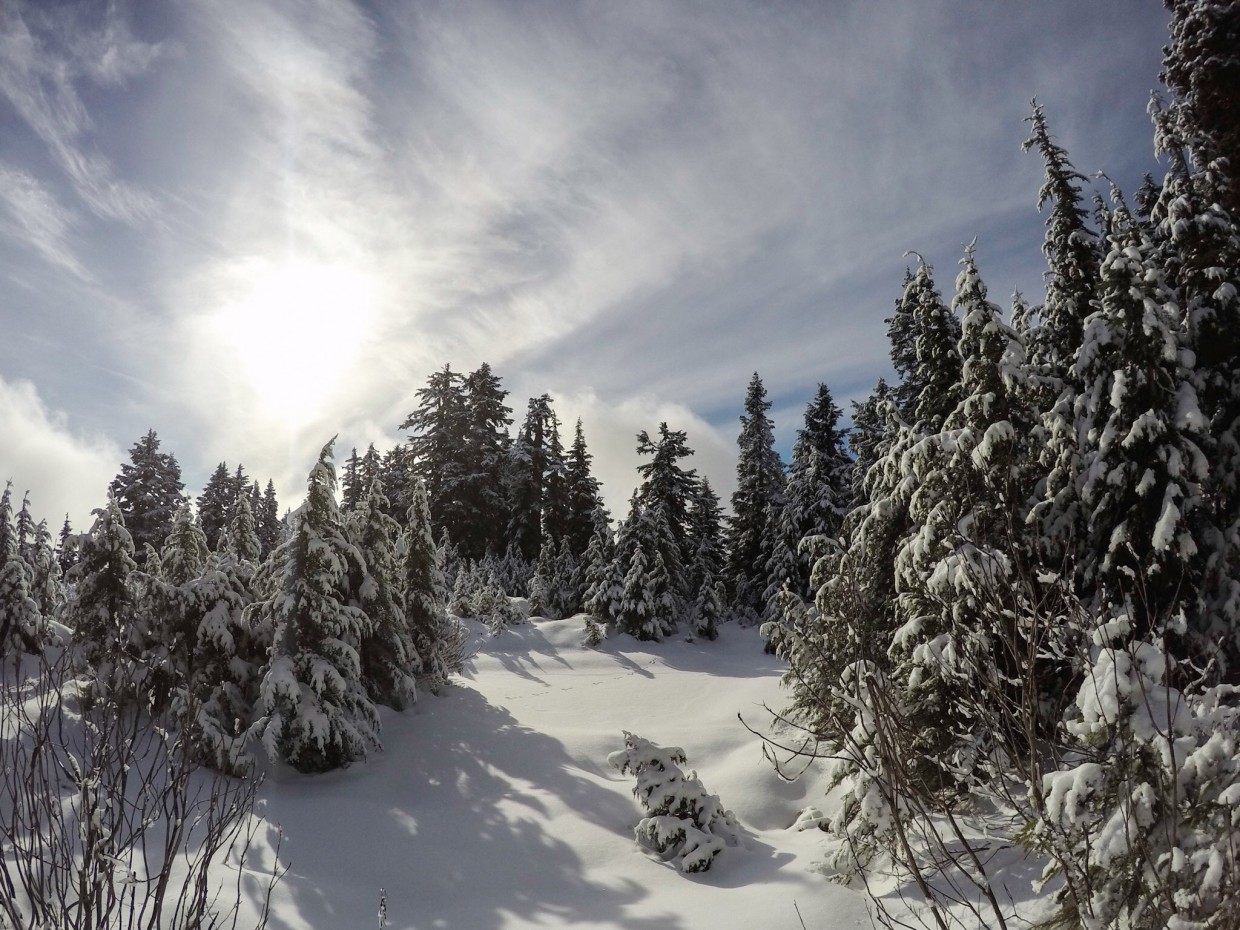 Once up on Dam Mountain, we were able to see Burrard inlet and the mountain ranges as well as Goat Mountain, however, most of the view was obscured by trees.
As we got back to the main area of Grouse Mountain, the snow machines had been set up and blasting air and water through the fan to create snow.