With Whistler Mountain and the bustling Whistler Village at its doorstep, The Pan Pacific Whistler Mountainside Hotel couldn't be better located.
For three years in a row, Whistler Blackcomb received the title of the No. 1 Ski resort in North America, making the town an instant ultimate winter getaway, and the perfect choice for our first snowy weekend trip this season.
Drive To Whistler
ON THE SEA TO SKY HIGHWAY
The drive to Whistler from Vancouver was breathtaking. The Sea to Sky Highway offers stunning views of Howe Sound and the coastal mountains. Between October and March, winter tyres are mandatory. The heavy snowfall and icy surfaces can be dangerous on this mountain road, so a 4×4 and/or winter tyres are recommended.
[one-half-first]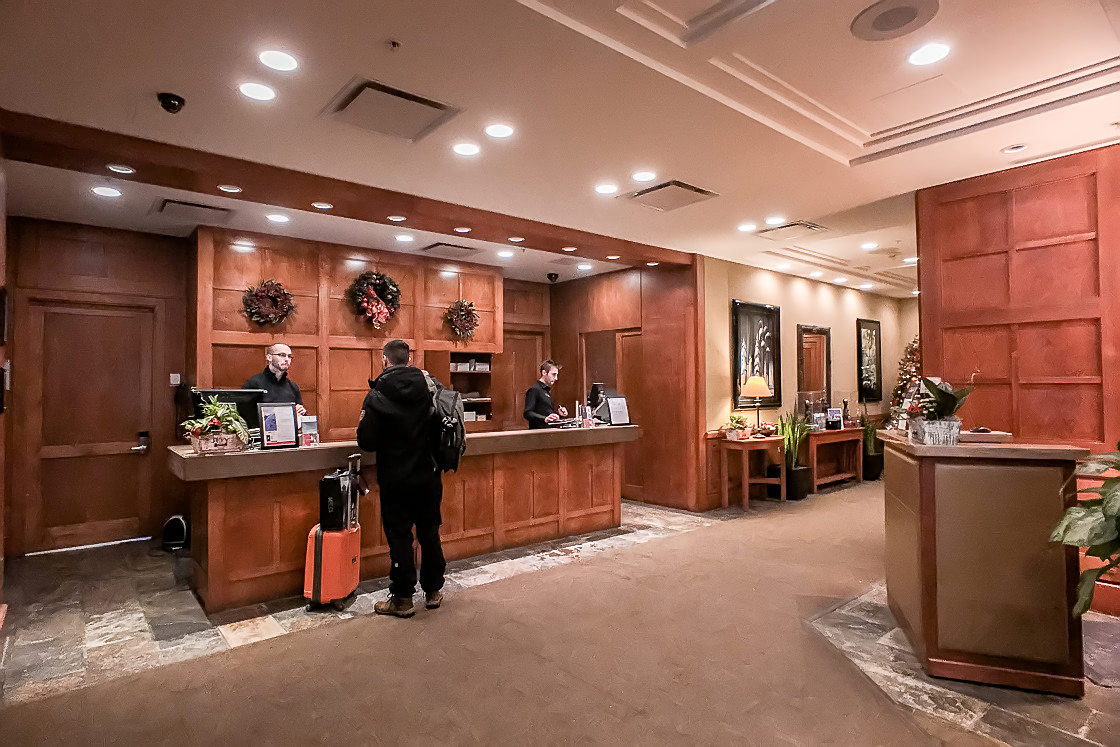 [/one-half-first]
[one-half]
[/one-half]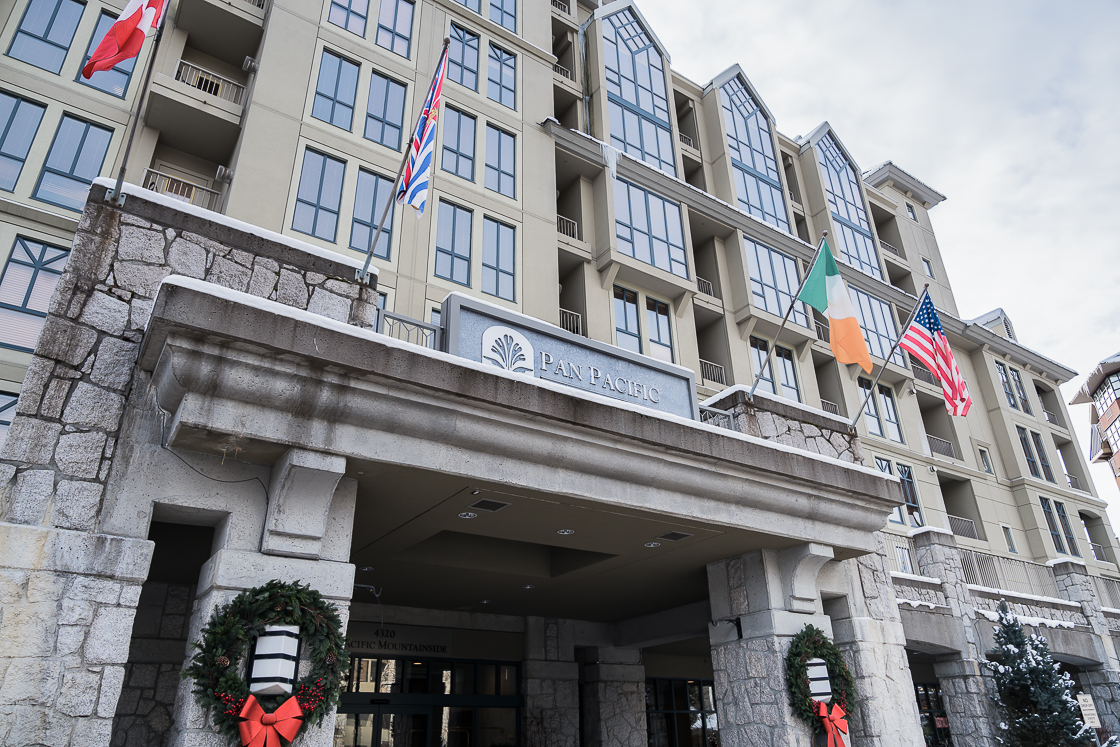 Finding the hotel was easy once we reached Whistler. As soon as we walked in, a cosy fireplace greeted us in the lobby, something we would come to appreciate even more as the weekend progressed.
It was cold in Whistler, very cold. Temperatures dropped to -16 in the evenings and never rose above -10. We came prepared with many layers, parkas and snow boots – however, these had never been tested in temperatures this cold.
Room With A View
STUDIO, 1- AND 2-BEDROOM SUITES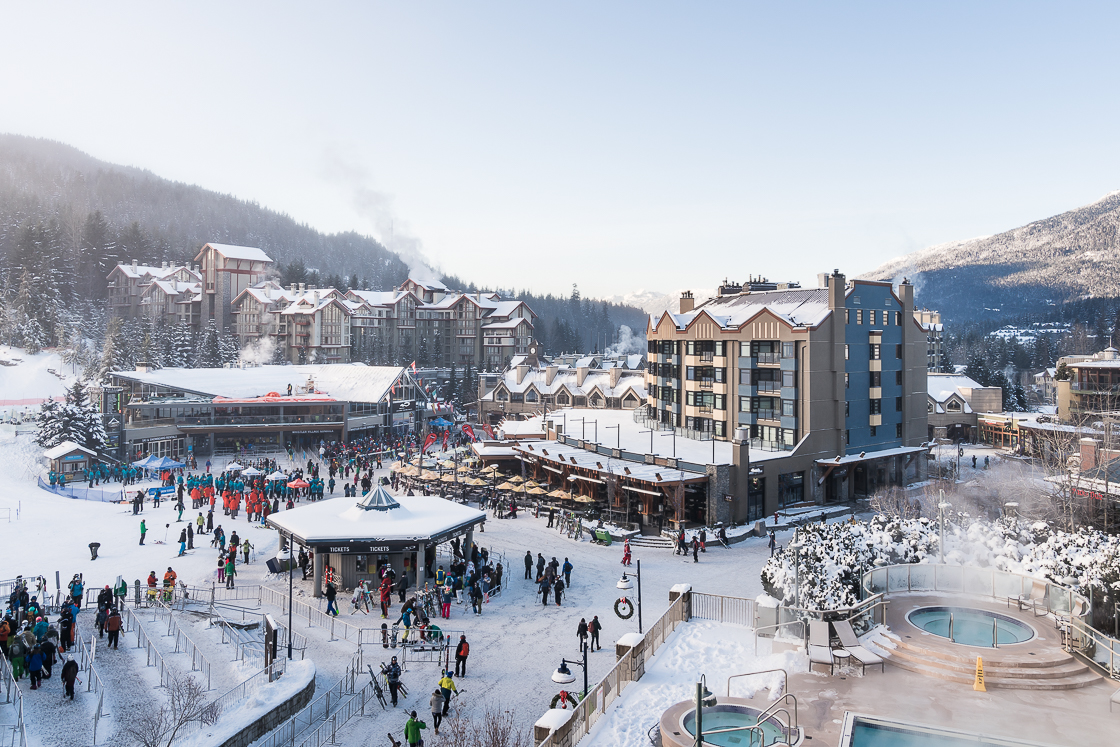 [one-half-first]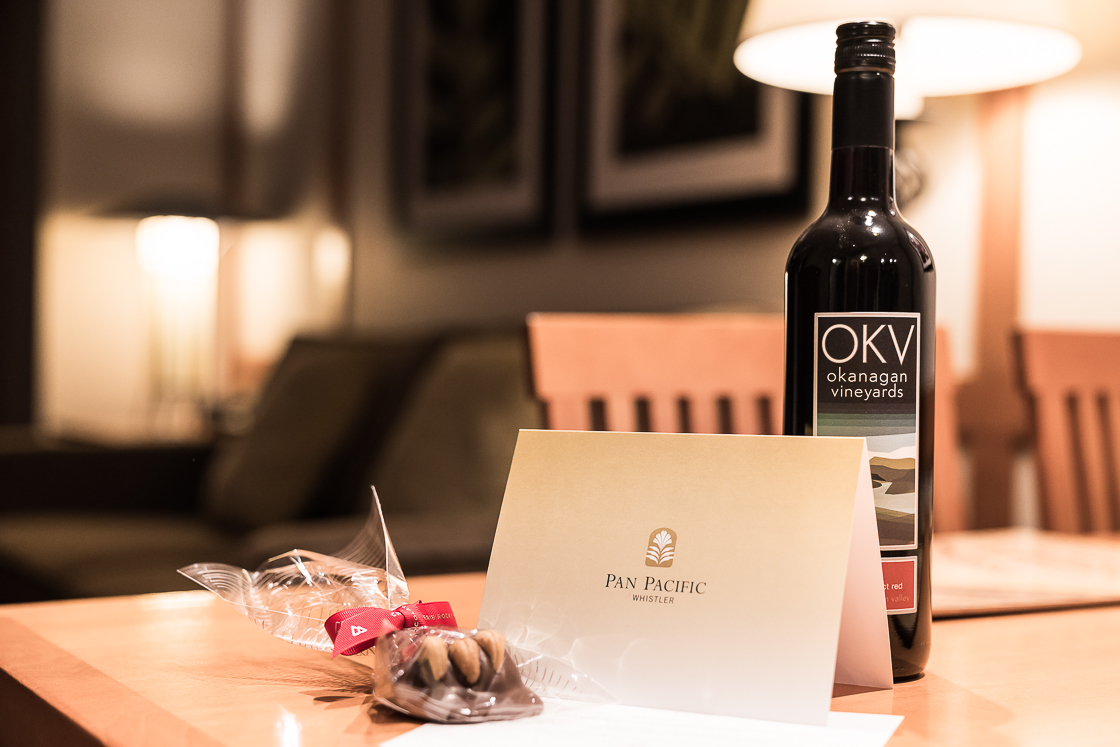 [/one-half-first]
[one-half]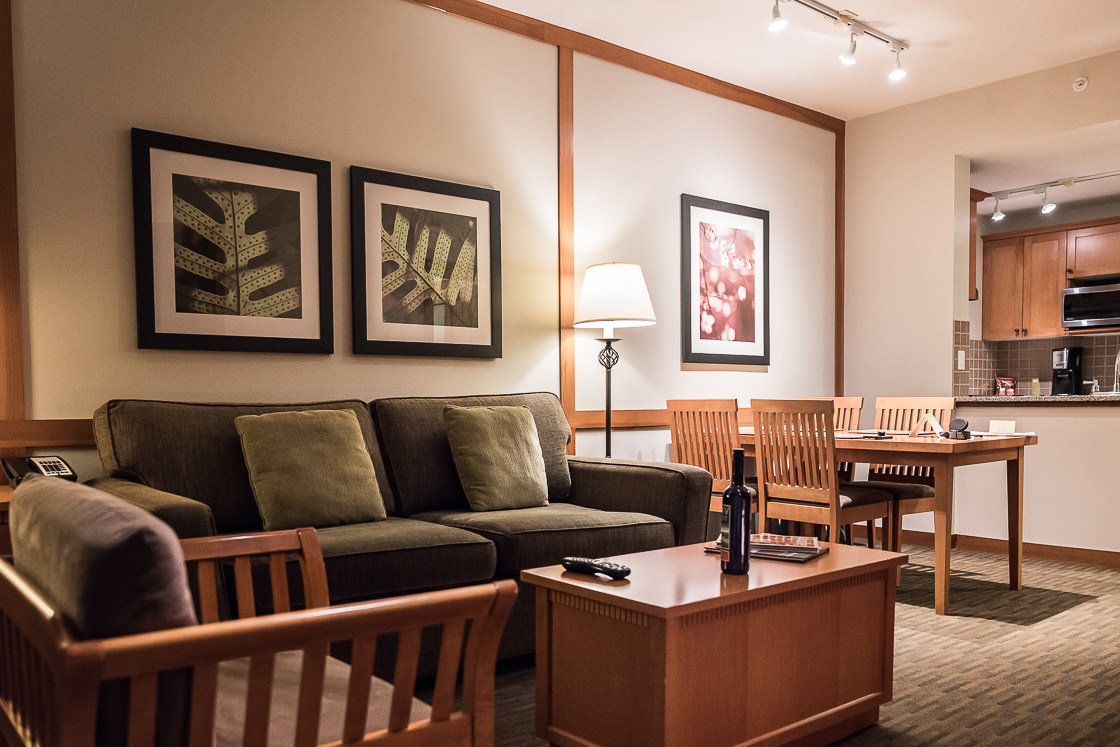 [/one-half]
[one-half-first]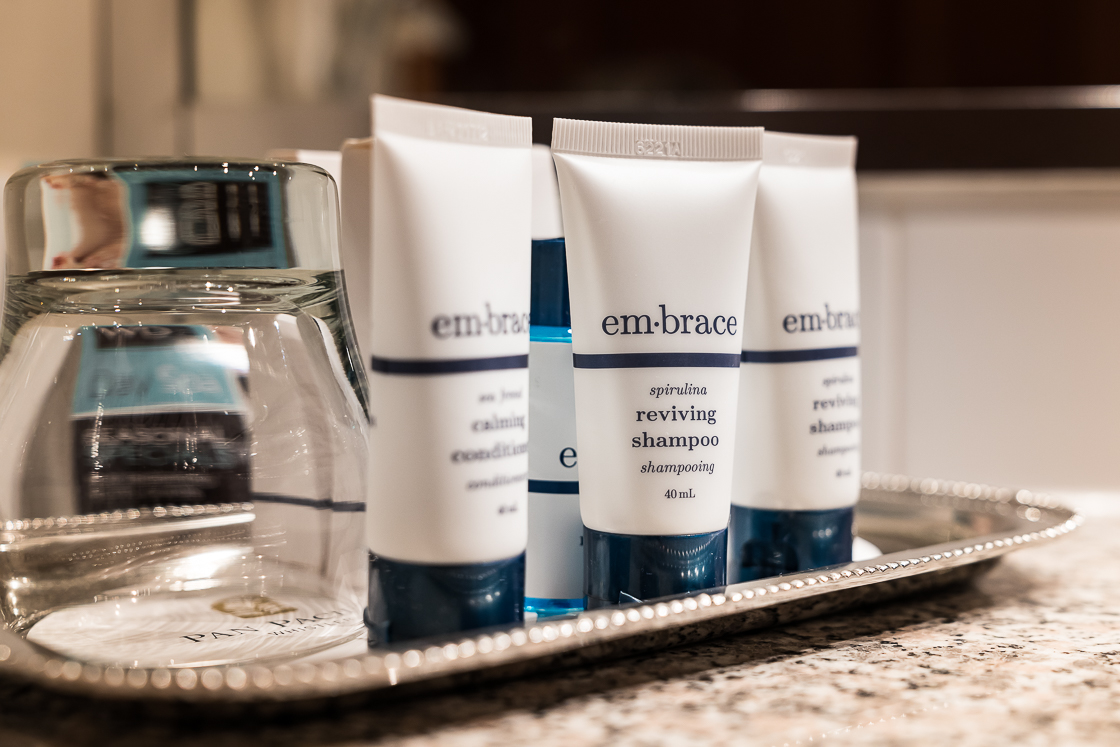 [/one-half-first]
[one-half]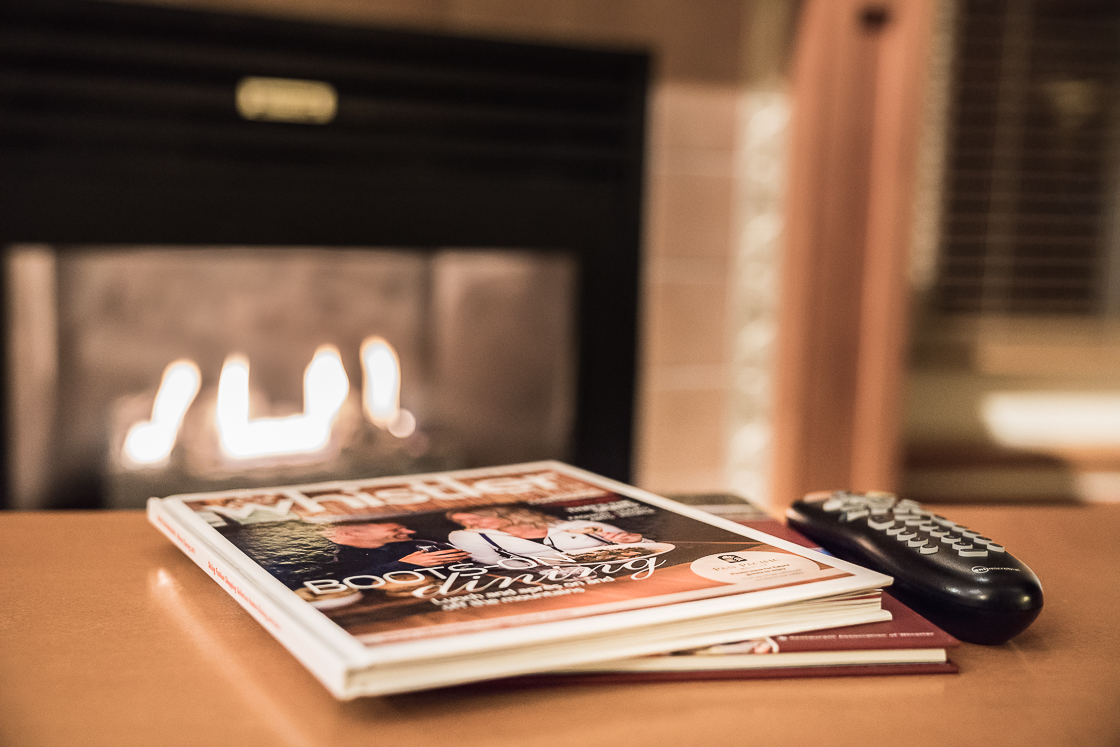 [/one-half]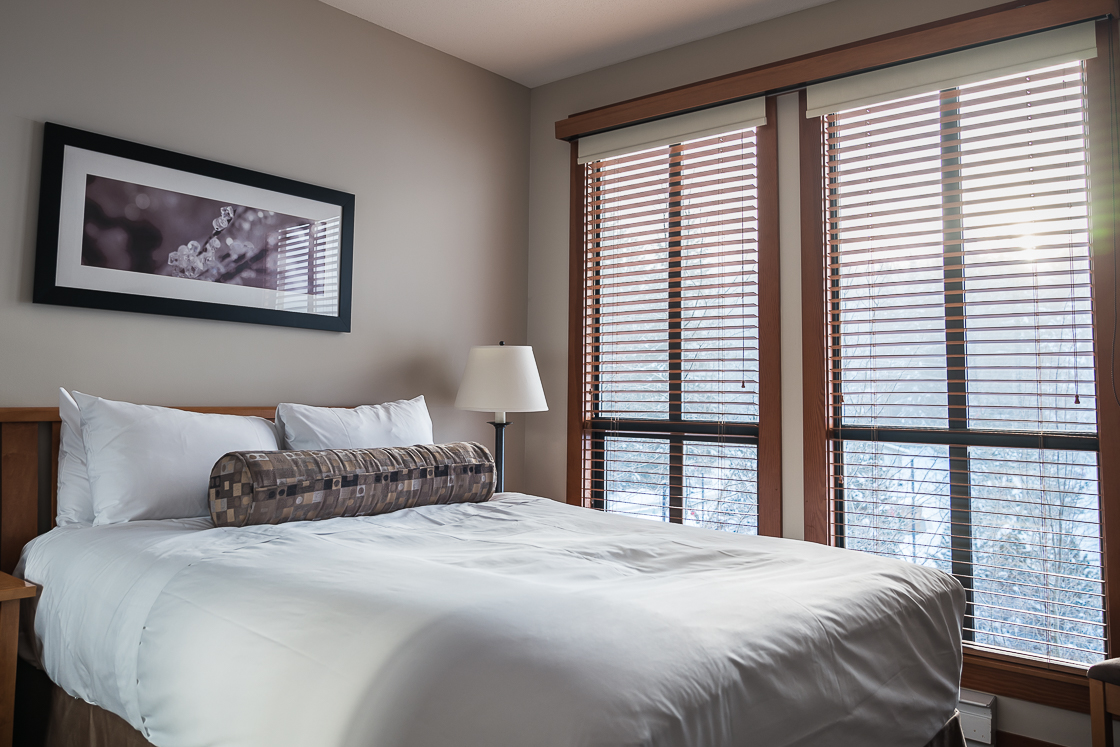 [one-half-first]
[/one-half-first]
[one-half]
[/one-half]
Our room was spacious, tastefully decorated, and above all: cosy. We were assigned a one-bedroom suite overlooking Whistler Village. A small kitchen provided us with everything we might need should we want to prepare meals in our room. A dedicated living room, with floor-to-ceiling windows, complete with a fireplace, soon became our relaxing reviver after a day in the snow.
Once settled, we decided to explore the village and find something to eat. Unfortunately, our search was delayed by our room lock. It wouldn't close. Luckily, staff at the Pan Pacific Whistler were friendly and efficient, and even though the hotel was almost fully booked, they found us a new room. A staff member escorted us to a 2-bedroom corner suite on the fifth floor, with views of Whistler Village and Whistler Mountain.
After dropping off our bags in the new room, it was finally time to try some food.
Dubh Linn Gate Pub
A FUN DINNER EXPERIENCE
[one-half-first]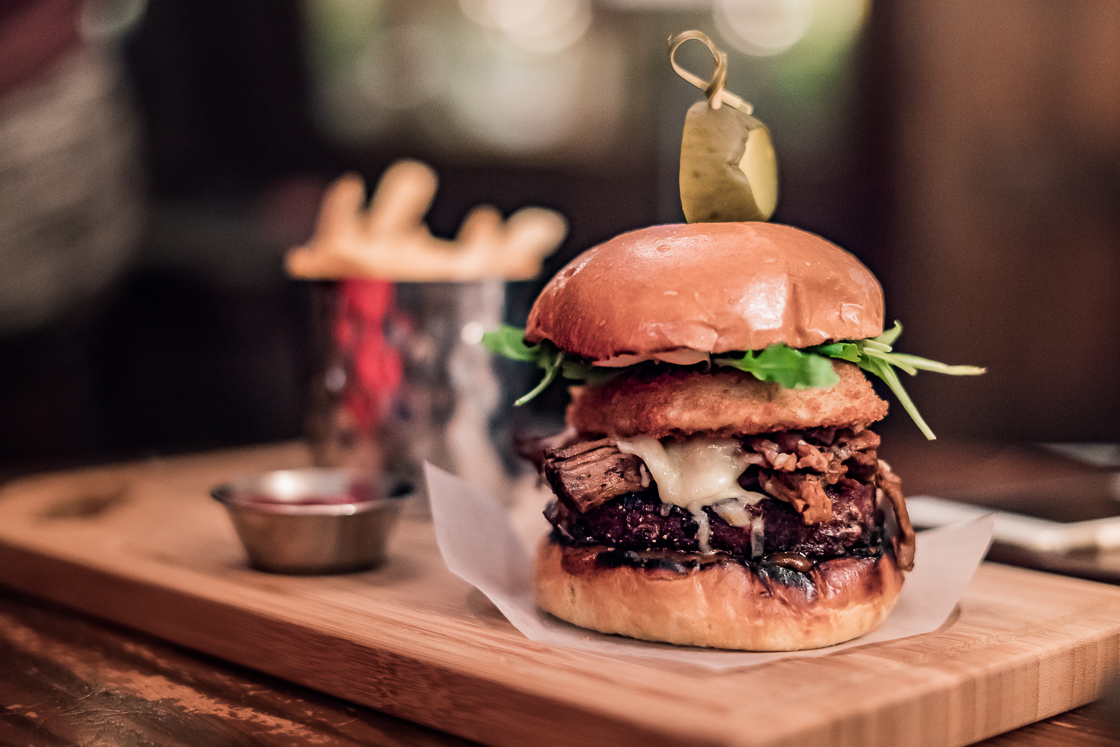 [/one-half-first]
[one-half]
[/one-half]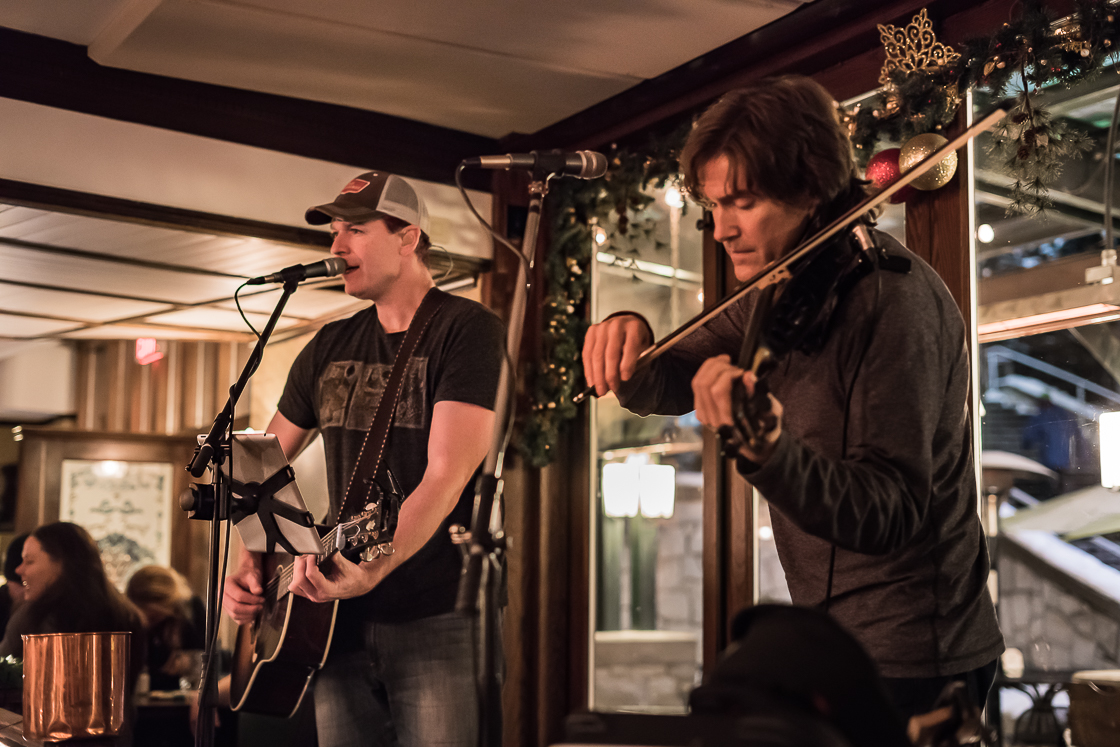 Whistler has many cafés, bars and restaurants to choose from – yet none as popular as the Dubh Linn Gate Pub, the Pan Pacific Whistler's on-site restaurant. We tried a few delicious breakfast items, but it was dinner, which proved to be an outstanding experience.
As soon as we entered, we felt an exciting vibe emanating from all corners of the Irish pub. The laughter and excitement was contagious. A live band stepped onto the tiny stage, and soon everyone was clapping and dancing to the tunes of guitar and violin players.
The food was proper comfort food: exactly what we were craving after a day in the cold. I ordered a steak pie, while Ash was served a mouth-watering burger. Seated by the crackling fireplace, we enjoyed the live music, filling dinner and delicious Glühwein until it was time to explore the rest of the hotel.
Amenities
[one-half-first]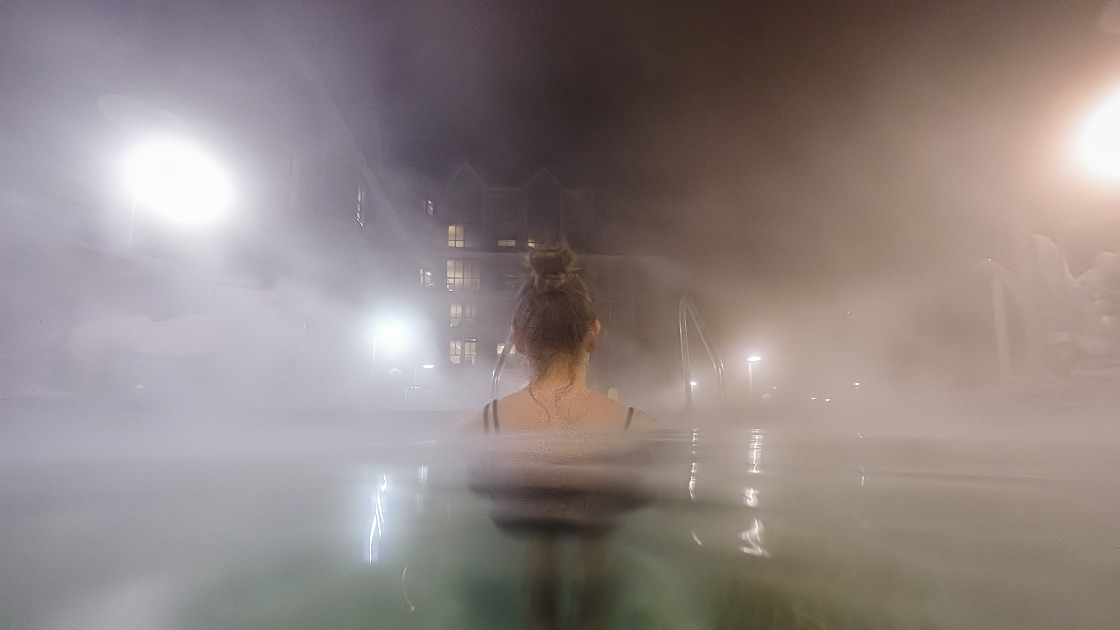 [/one-half-first]
[one-half]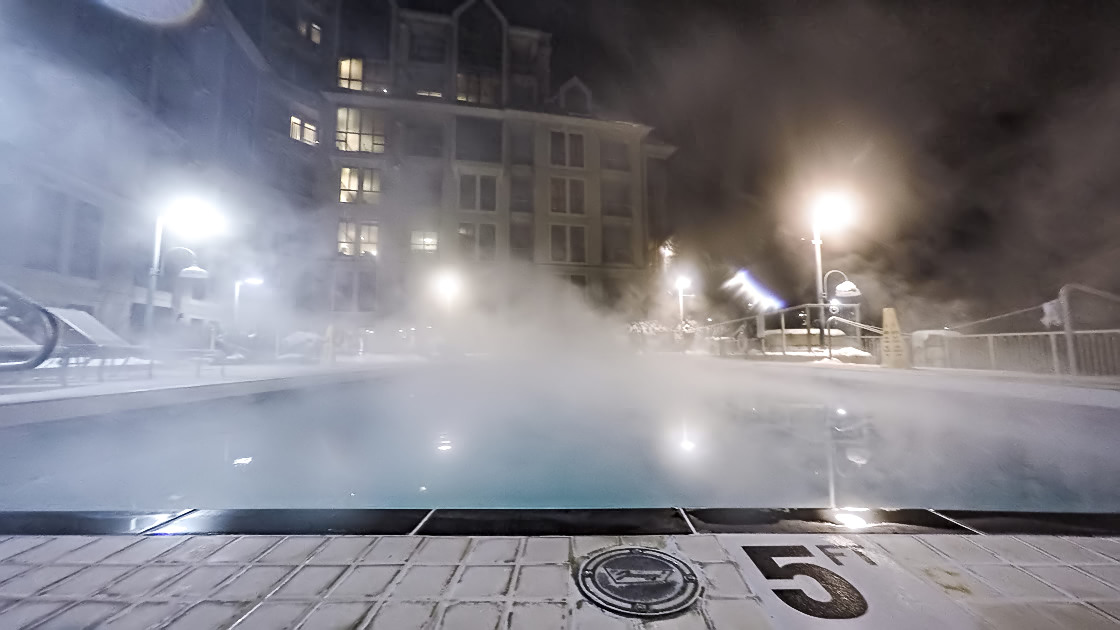 [/one-half]
Wrapped in our bathrobes, which were provided by the hotel, we made our way to the outside pool area. Bracing ourselves for the cold, we opened the door and quickly made our way across to the hot tub.
There's something extremely relaxing about soaking in hot water while surrounded by ice and snow. I could still hear the songs of the violin player drifting up to the pool area, as the steam around us turned into a mesmerising dance.
Both the hot tubs and saltwater pool are available for guests to enjoy, as well as the indoor gym and eucalyptus steam room.
Perfectly Located In Whistler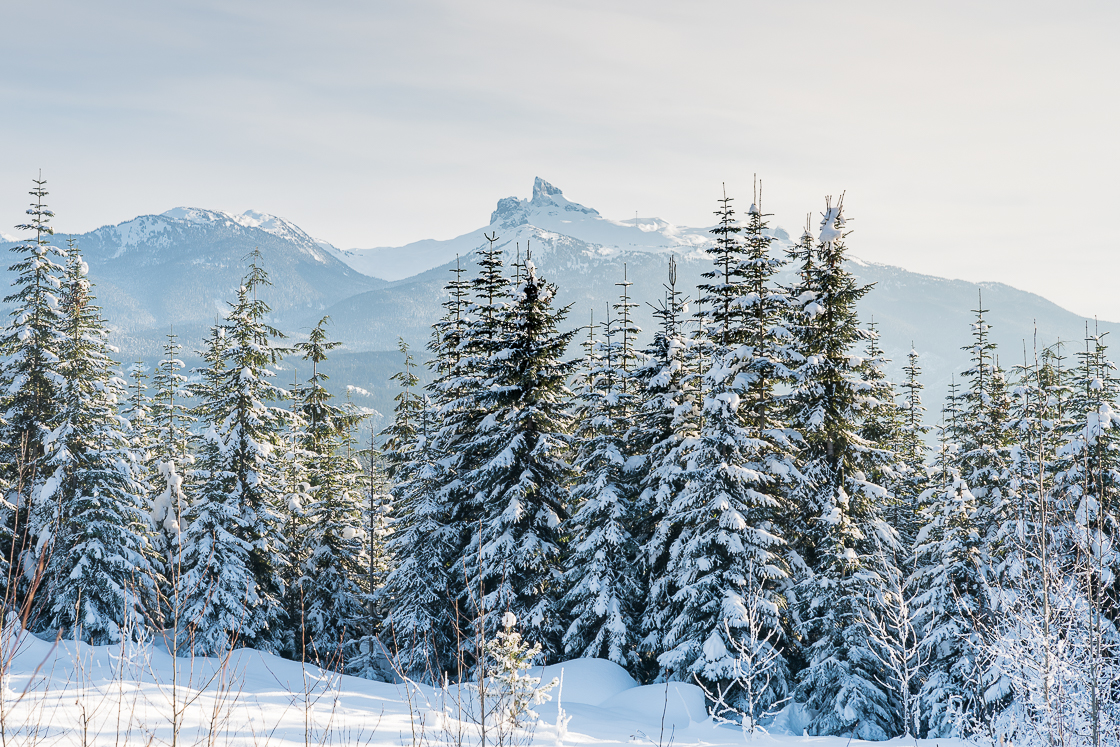 The Pan Pacific Whistler Mountainside Hotel is perfectly located for all summer and winter activities. The village gondola, which can take you up the mountain for some snowboarding and skiing fun, is only a few steps away from the hotel.
In summer, you have access to several beautiful hikes up the mountain, or you can rent a bike and cycle down the numerous trails. Ziplining tours are available in both summer and winter, and the tours meet at a location right in front of the hotel.
A short walk from the hotel, snowmobile and dog sledding tours can be booked. However, I would suggest booking in advance since spots fill up quickly.
If you're not sure what activities you'd like to experience, the staff at Pan Pacific Whistler reception will be more than happy to help you find the perfect activities to enjoy during your stay.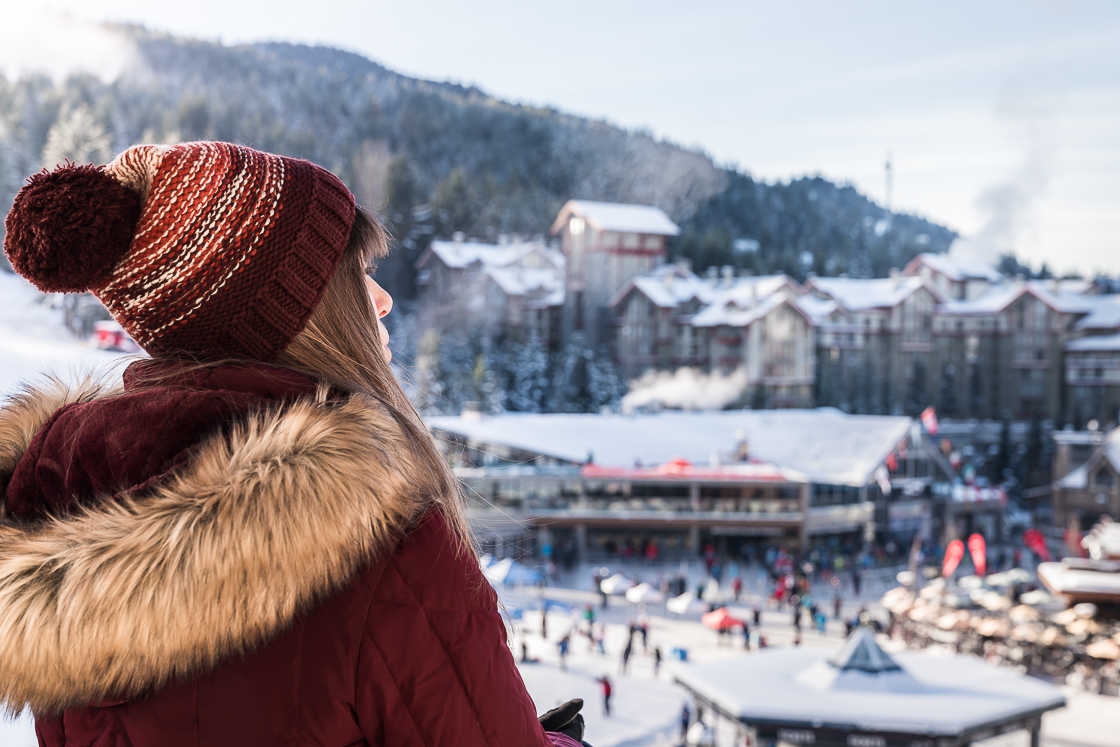 More Info
Pan Pacific Whistler Mountainside
Book: Pan Pacific Whistler Mountainside Hotel
Address: 4320 Sundial Crescent, Whistler (British Columbia), BC V0N 1B4
Amenities: Outside pool, hot tub, eucalyptus steam room, gym.
Highlights: Fireplace in all rooms, discount at the Salomon Store located within the building, enjoy breakfast, après ski and dinner at the Dubh Linn Gate Pub.
Check-in/Check-out: 4pm check in/11am check out
A LUXURY STAY IN WHISTLER:
We were offered a complimentary stay at The Pan Pacific Whistler Mountainside Hotel, however all opinions are my own and you will always read my genuine thoughts and experiences.