At 3 724 metres, Aoraki, or Mount Cook, is the tallest mountain in the Southern Alps. With its distinct peak, the mountain — sacred to the Maori — is an impressive sight to behold.
Visiting Mount Cook National Park is a must on your New Zealand trip. There are plenty of things to see and do around the area. However, a helicopter flight around the peak gives you a unique perspective of this impressive mountain.
We couldn't have picked a better day to fly. The sun was out, wind conditions were optimal and there were barely any clouds.
Compared to our attempt to fly to Fox Glacier the week before, where fog and rain cancelled our flight, we were relieved to see the weather gods were on our side this time.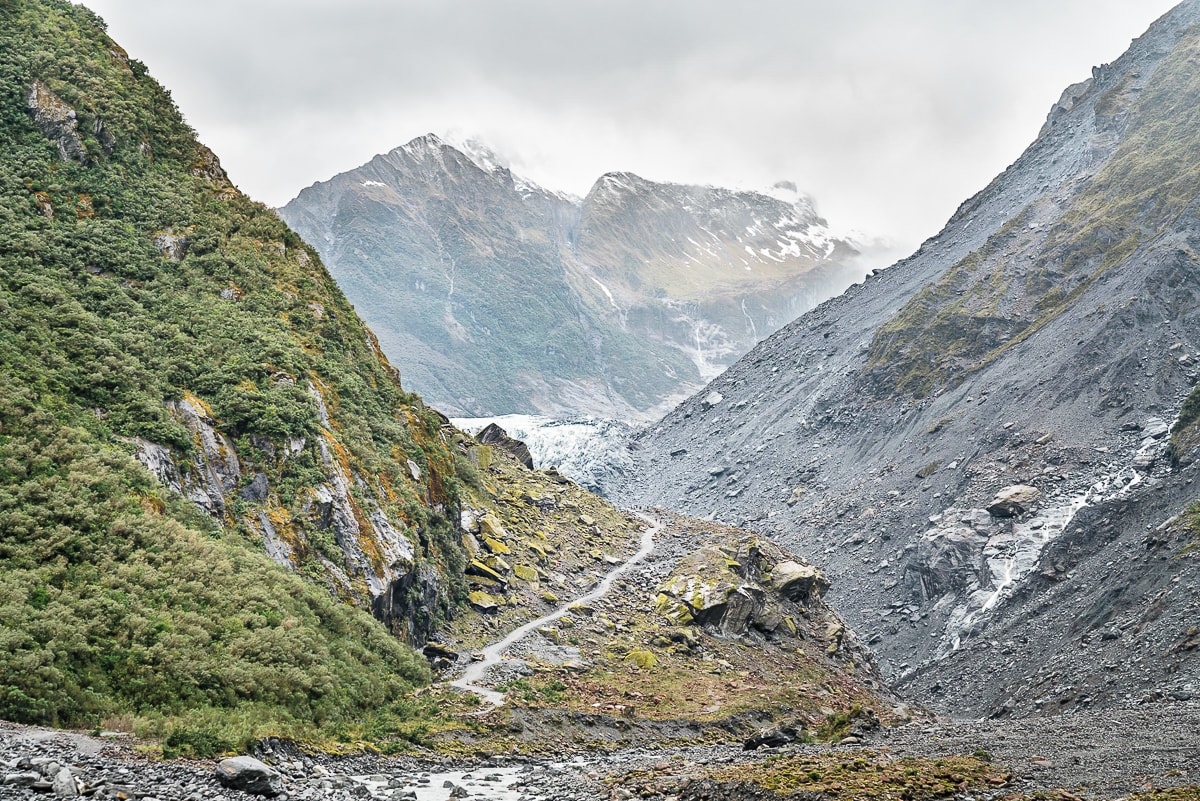 We booked our flight with Tekapo Helicopters, located just outside of Mount Cook National Park.
We chose a 20-minute flight experience around the mountain. However, the only other couple flying that day had chosen a 60-minute flight experience with a snow landing.
BOOK YOUR FLIGHT NOW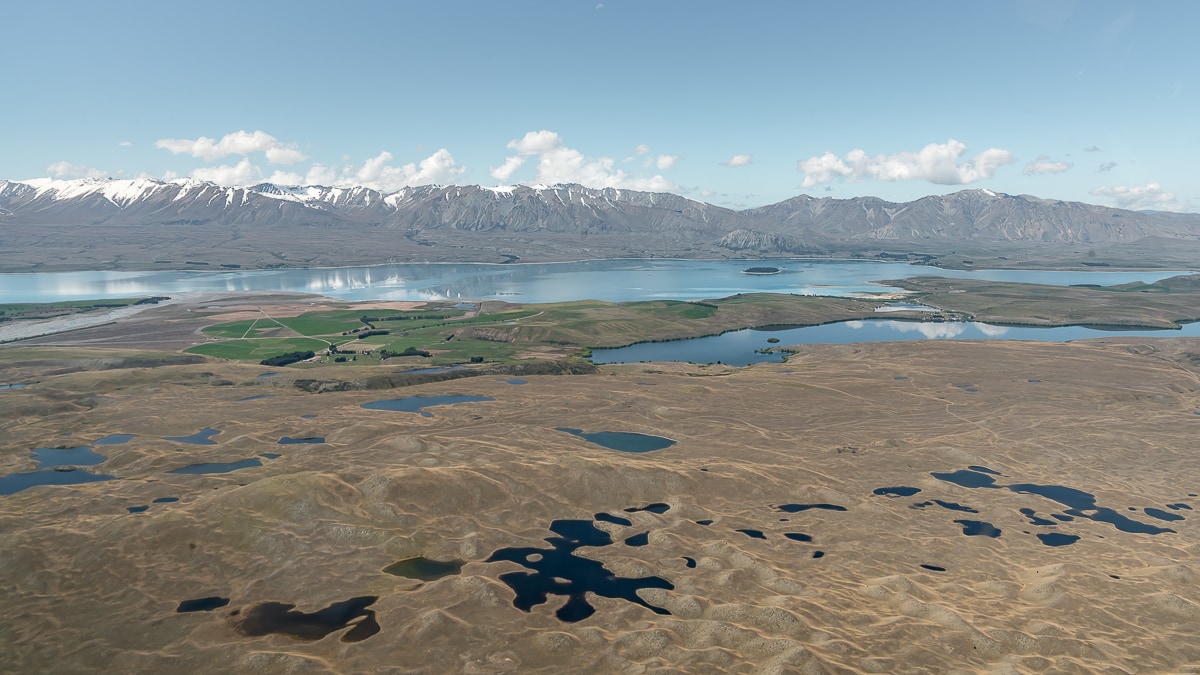 So, because the company didn't want to fly two separate helicopters out, we joined a 45-minute flight with the other couple.
We were grateful and extremely excited for this change of events since we missed the snow landing on Fox Glacier.
In preparation for the flight, we signed a waiver and our weight was recorded in order to balance out the helicopter.
As soon as we set off, my flying angst dissipated… All my attention was directed at the spectacular scenery below us. I couldn't keep my eyes off the glacier-fed stream winding its way through the valley.
Soon, we were surrounded by snow-capped mountains, with Mount Cook's peak right in front of us.
We were all taking photos and filming, trying to capture the perfect snap. However, it was only when I put down my camera and just watched that I could fully appreciate the sheer beauty of the mountain.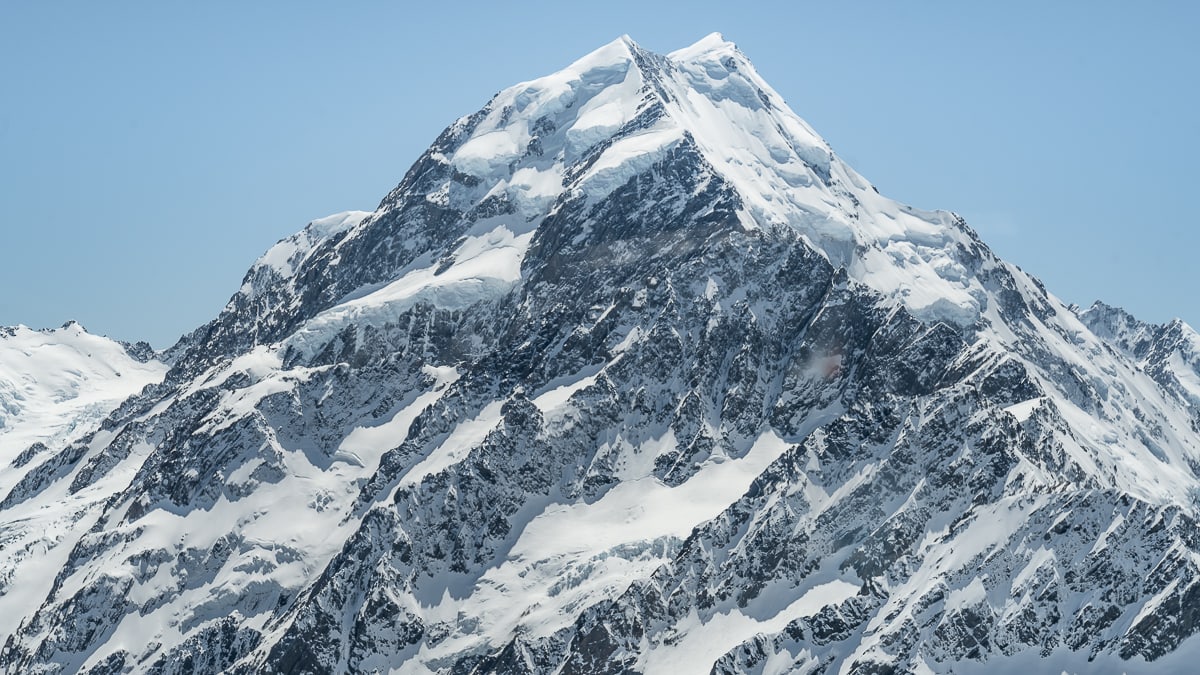 Not too long after, we approached Fox Glacier. As we were so high up, the snow covered the glacier. My anxiety returned as the pilot prepared for landing. All sorts of questions went through my mind:How safe is it to land on snow…how solid is the snow…what if there are crevices underneath?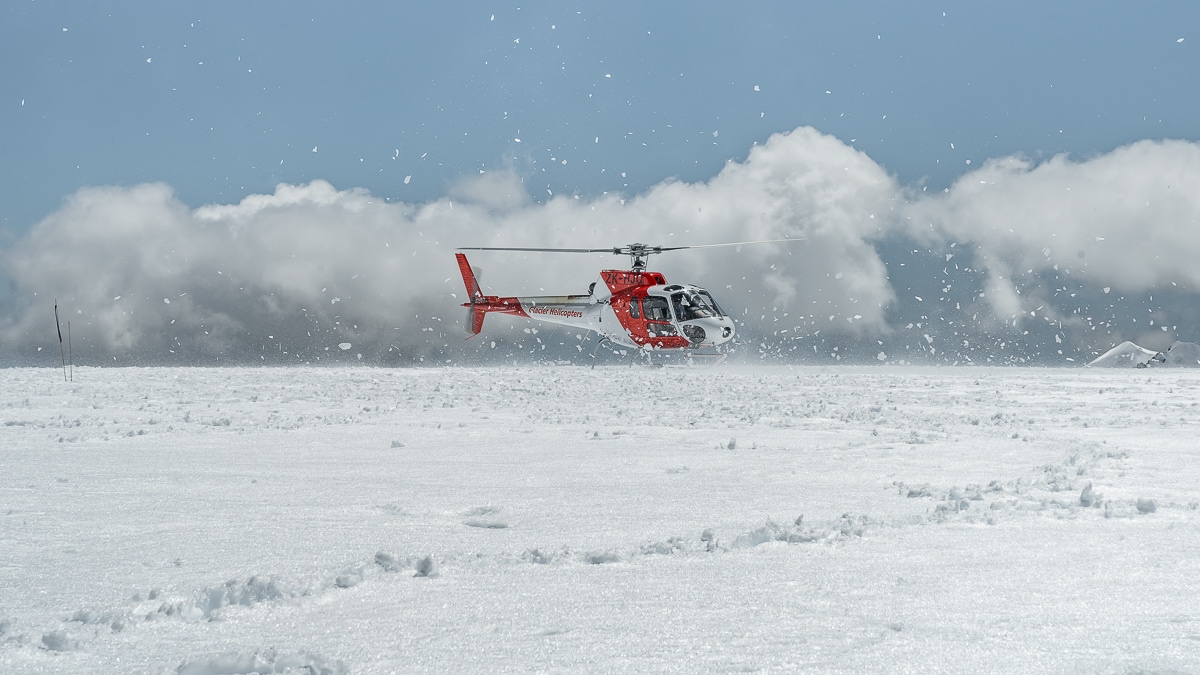 Luckily, my fears were unfounded and we landed safely on the glacier.
We were given a bit of time to walk around, take some photos and watch another helicopter land on the snow.
That morning, I had put on a few base layers, thinking it would be cold up the mountain but I was sorely mistaken. While walking around, I was starting to feel incredibly hot and I had to remove some layers to feel comfortable again.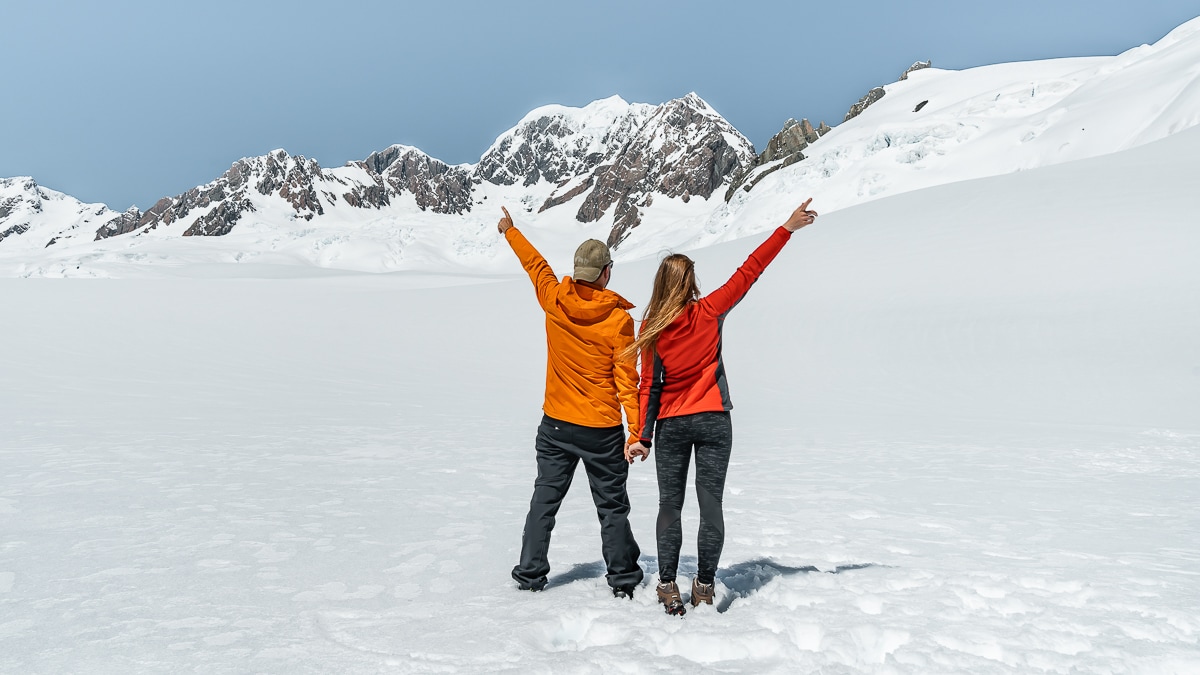 After a few minutes, it was time to fly back. Throughout the flight, our pilot fed us a wealth of information about the peaks and glaciers we passed, while also giving us insights into Maori history.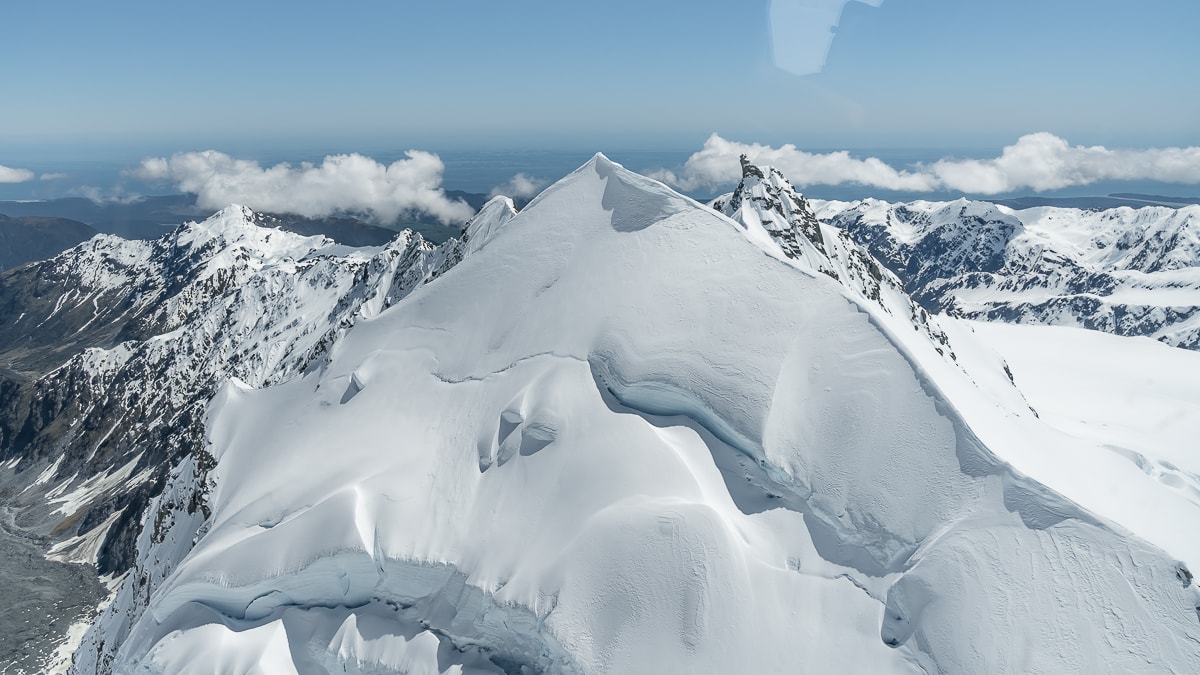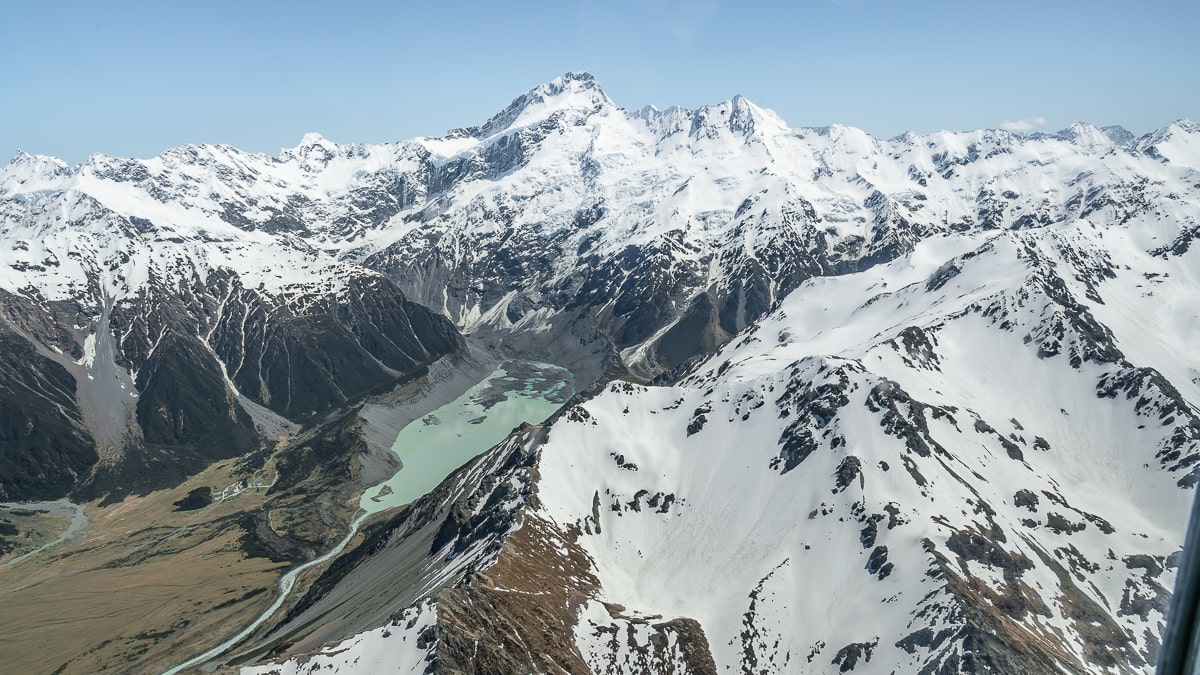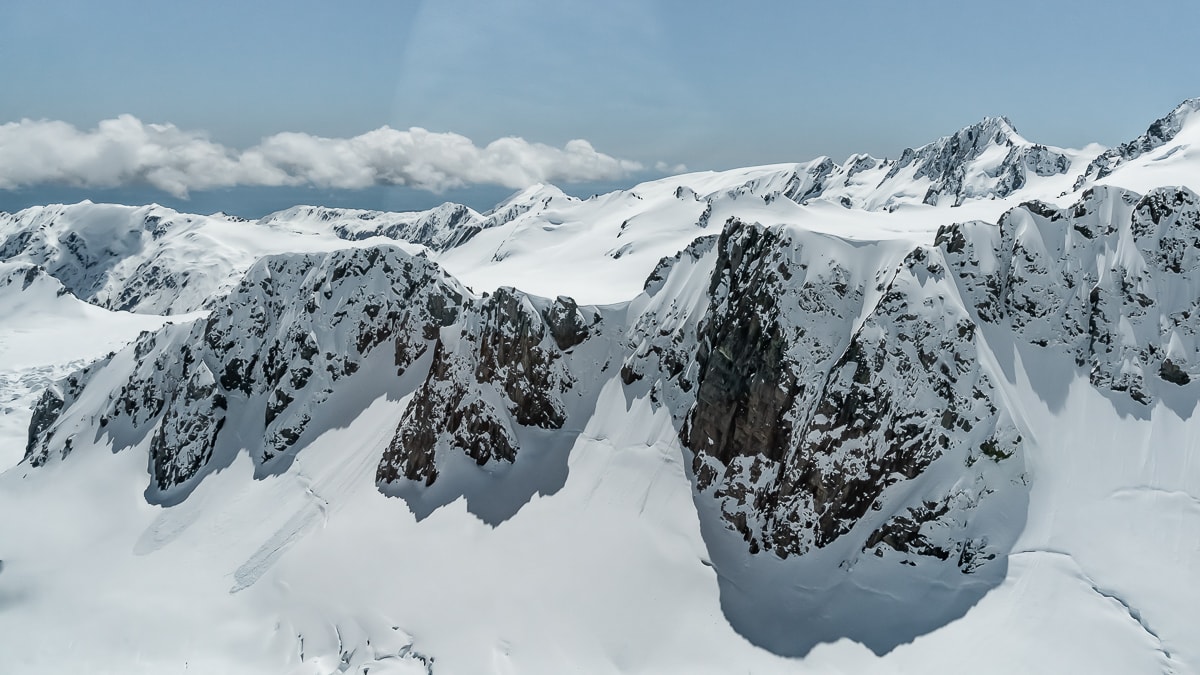 I was happy when I had both feet on solid ground but I would have flown again if they had asked, even with my fear of flying.
The whole flight experience was excellent. The pilot was experienced and knowledgeable; the weather was perfect (I didn't get motion sickness!)… and the views were one of a kind!
This is one of those experiences that you can't miss when visiting New Zealand.
What to Look for When Booking a Scenic Flight:
There are many flight operators around the Mount Cook area, so you won't be short of choices.
The company we flew with does not offer flights from Lake Tekapo anymore. However, there are still many excellent companies out there.
The cheapest flights are the 20-minute flights with no landing. Prices will go up when a landing is included. I highly recommend booking a trip with a landing, weather permitting, as it adds a lot to the overall experience.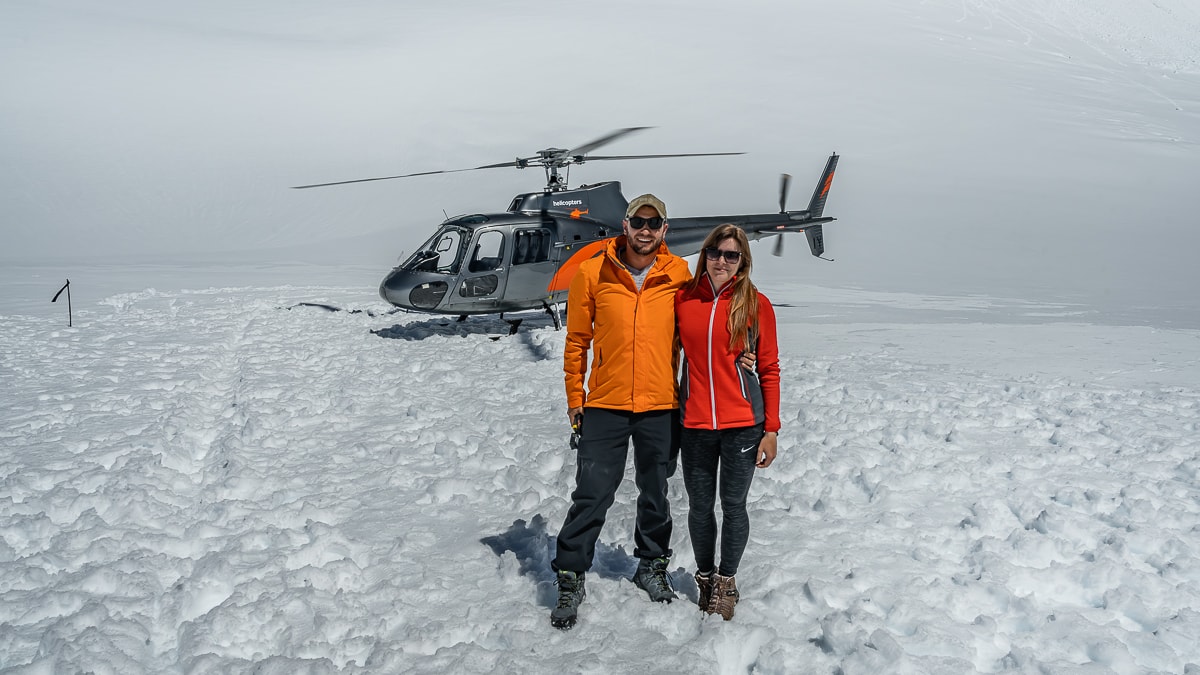 You can also combine a flight with a hike. Glacier heli hikes are popular and a more unique way to experience the Southern Alps. We booked a heli hike at Fox Glacier…however, due to bad weather, our flight was cancelled (twice!).
Weather is unpredictable, so make sure to give yourself a bit of flexibility when booking a flight.
What to Wear
We visited Mount Cook in spring and the weather was warm. You won't need any base layers in this case, especially if your flight doesn't include a snow landing.
If it does include a landing, make sure you are wearing hiking boots. Wearing layers is good practice when participating in outdoor activities. It's easy to take them off when you get hot and put them on when you're cold.
And make sure to bring sunglasses with!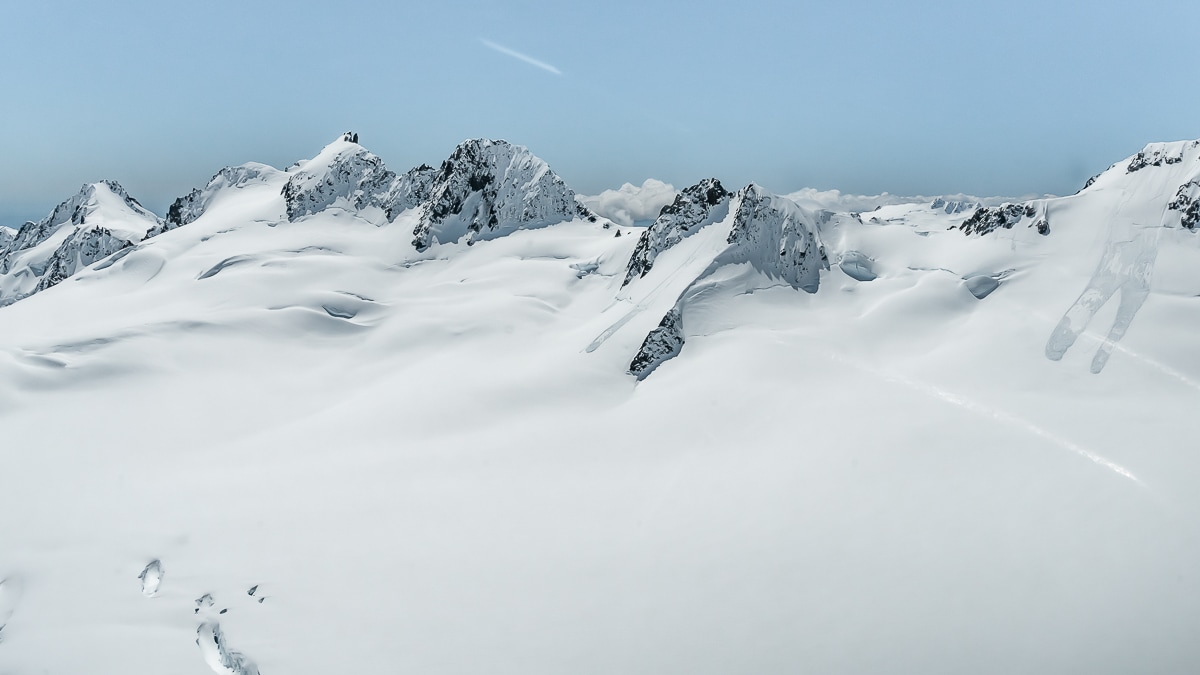 LOVE IT? PIN IT!