It is a little later than expected, but here is our year in review! 2018 was a busy year with lots of changes… We moved back from New Zealand to Canada, travelled to eight countries – two of which were new (Australia and Ireland) – worked on five film projects and two TV projects and even welcomed a new cat member to the family: Kumo, a cute, seal silver shaded point British Shorthair.
This year in numbers

2018 was also the year that our jobs have taken the biggest toll on us. In fact, for a few months, at the end of summer through to autumn, we were almost living at work.
This also meant we could not update the blog or be active on social media… But, we've made some changes and are hoping 2019 won't be as brutal as last year!
Keep reading for a summary of our travels and to find out more about what we've been up to in the past year:
New Zealand
January – April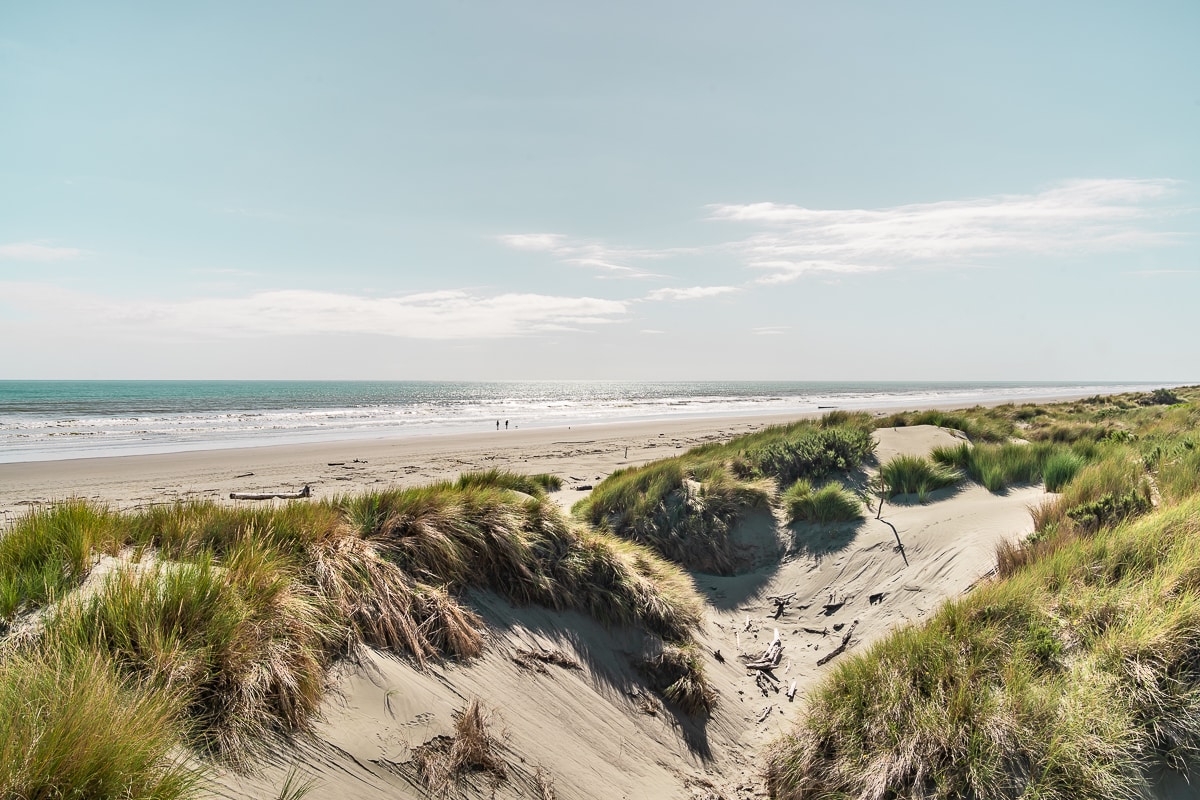 As always, the first part of the year was quiet on the travel front. Because the project we were working on had entered crunch time, we did not have the time to travel around the country.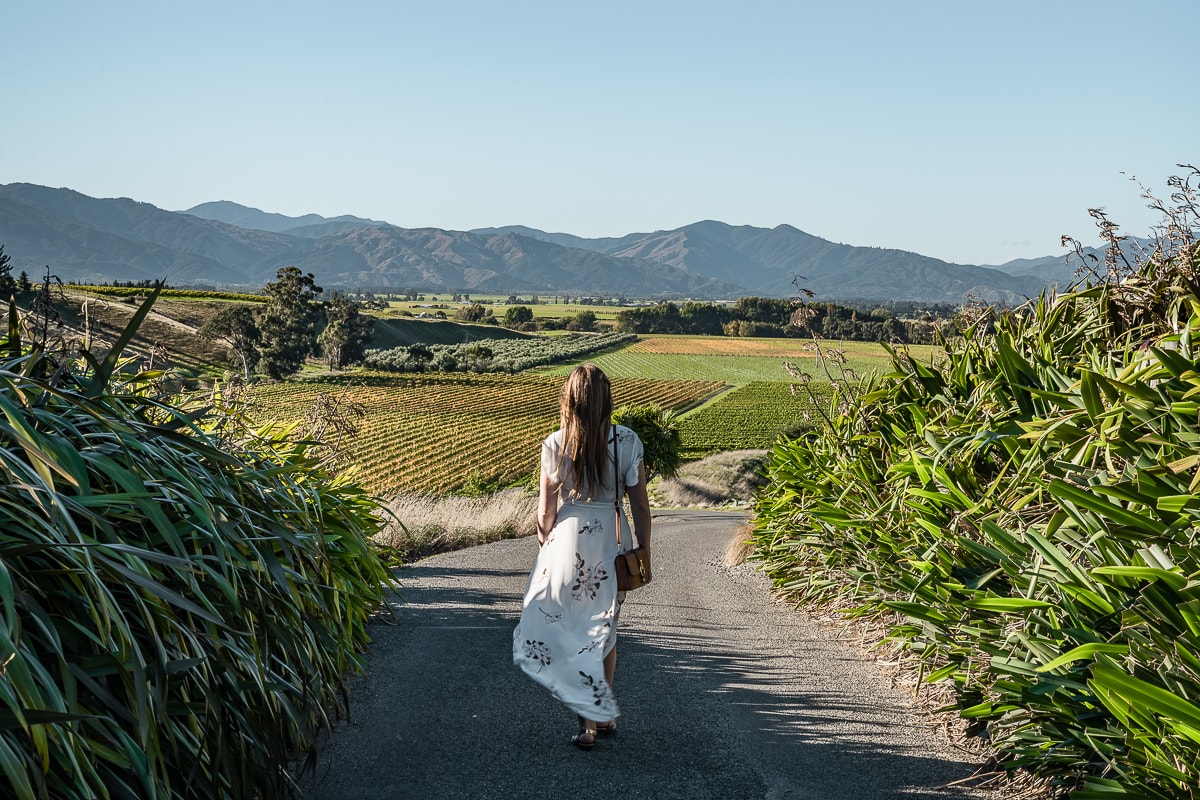 Unlike other years, crunch time fell during the summer period, which was a shame. We tried to absorb some of the sun's rays by eating our lunch looking out over the Wellington's many bays and even had a few Sunday evening BBQs on our patio, outside our little house.
By the end of March, once our project had ended, we took some time off and travelled to the northern part of the South Island: Abel Tasman and Marlborough, the country's largest wine region.
In this time, we kayaked around the wilderness reserve's bays, relaxed on a catamaran, swam in the cold but refreshing waters, enjoyed a cruise around the Marlborough Sounds and sipped many of the excellent Marlborough wines… I'm glad that, before leaving the country, we visited this stunning region on the South Island.
Australia
April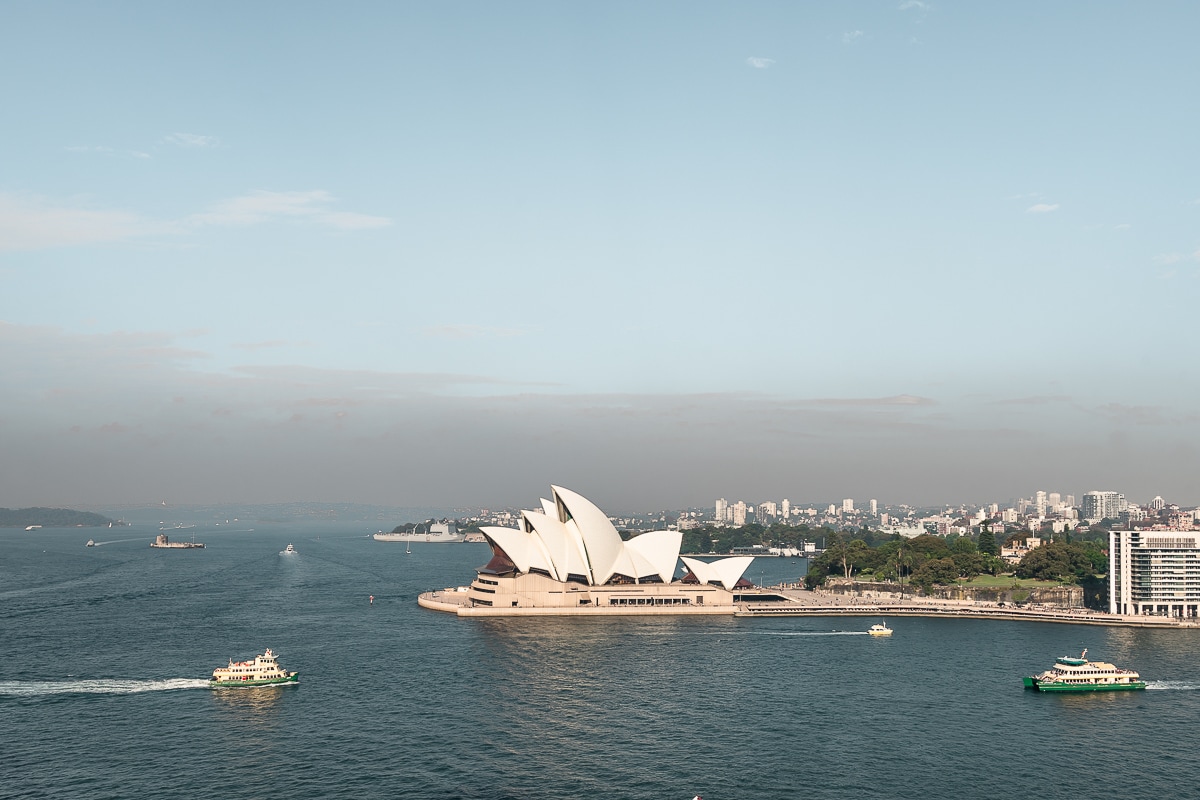 We would have liked to have travelled more around Australia, but, due to time constraints, we could only go there for a short time. As soon as Ash's visa came through, we booked five days in Sydney and from day one, we fell in love with the city… Sydney has successfully blended historic buildings together with newer builds; I enjoyed walking around the clean streets.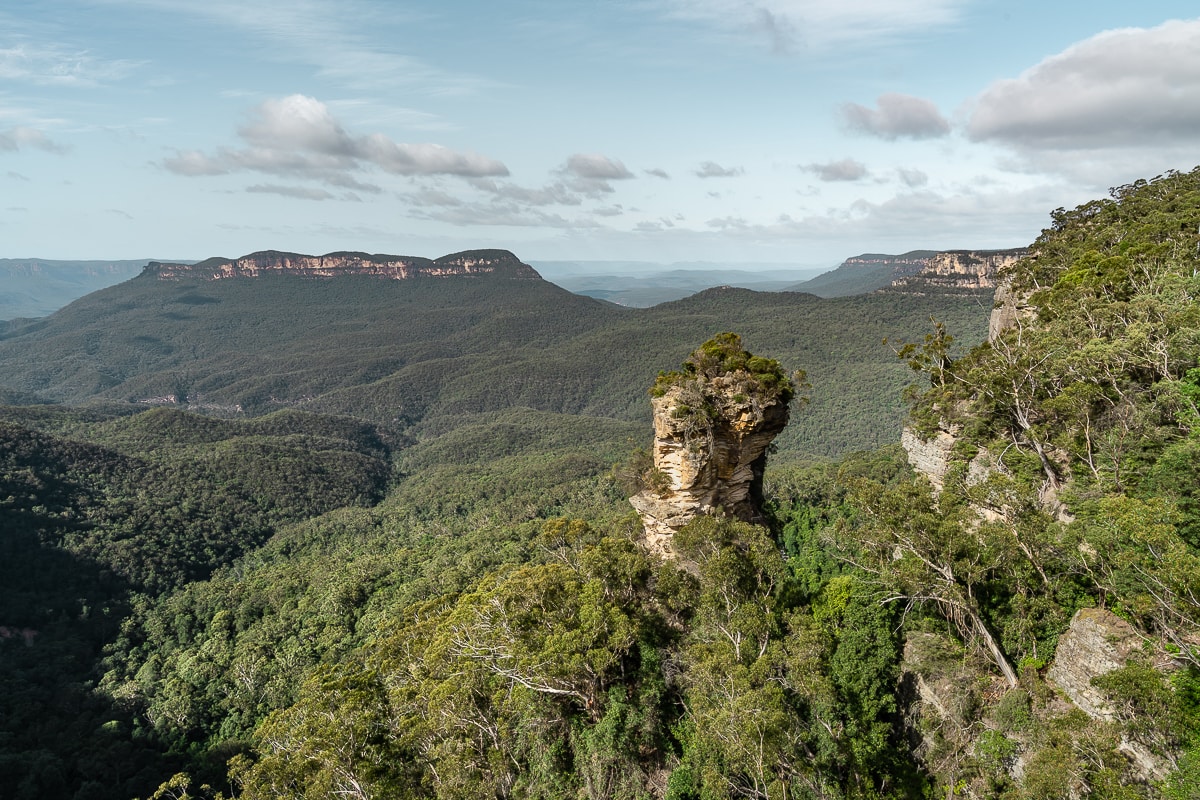 Apart from the city itself, we explored a little outside of Sydney, including the Blue Mountains, Grand Pacific Drive, beaches, such as Wattamolla Beach and Garie Beach, around the Royal National Park and swam in the Pacific at Manly Beach.
True to our travel traditions, we found some excellent restaurants to satisfy our taste buds and two excellent speakeasy cocktail bars (I'm a little disappointed Vancouver has nothing close to a speakeasy bar).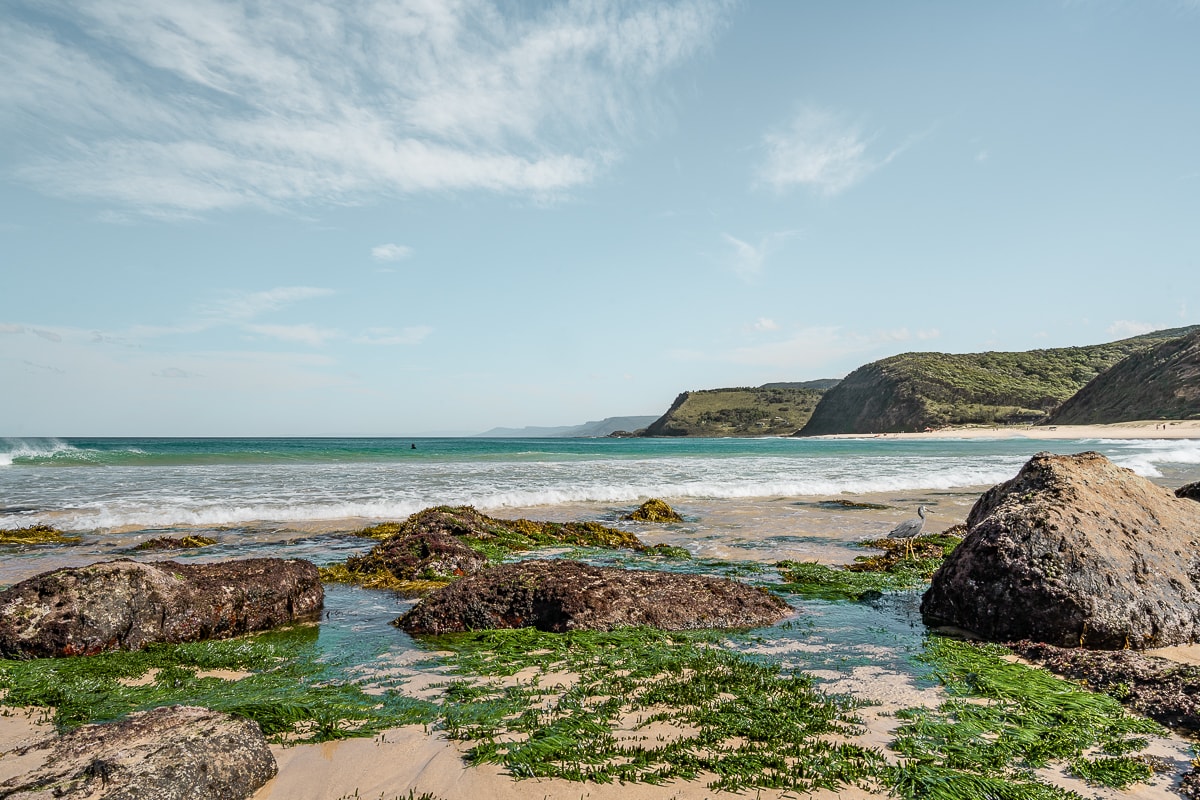 After our trip to Australia, it was time to pack our bags and say goodbye to Wellington and New Zealand. We could have stayed in New Zealand a little longer, but because we want to secure Canadian citizenship, it was best to return to Canada and work towards meeting the required amount of days we are meant be in the country.
Belgium
April-May
At the end of April, we flew back to Vancouver… I stayed for a few days before flying to my home country, Belgium.
Most of my family now lives in Gent so, for the two weeks that I was there, I was more than happy to make Gent my home base. Even though Gent is packed with historic buildings, due to its being a university city, it has a young vibe.
While in Belgium, I could tick off a new experience: glamping. Our whole family travelled to the countryside, where we stayed on a farm in two, huge luxury tents.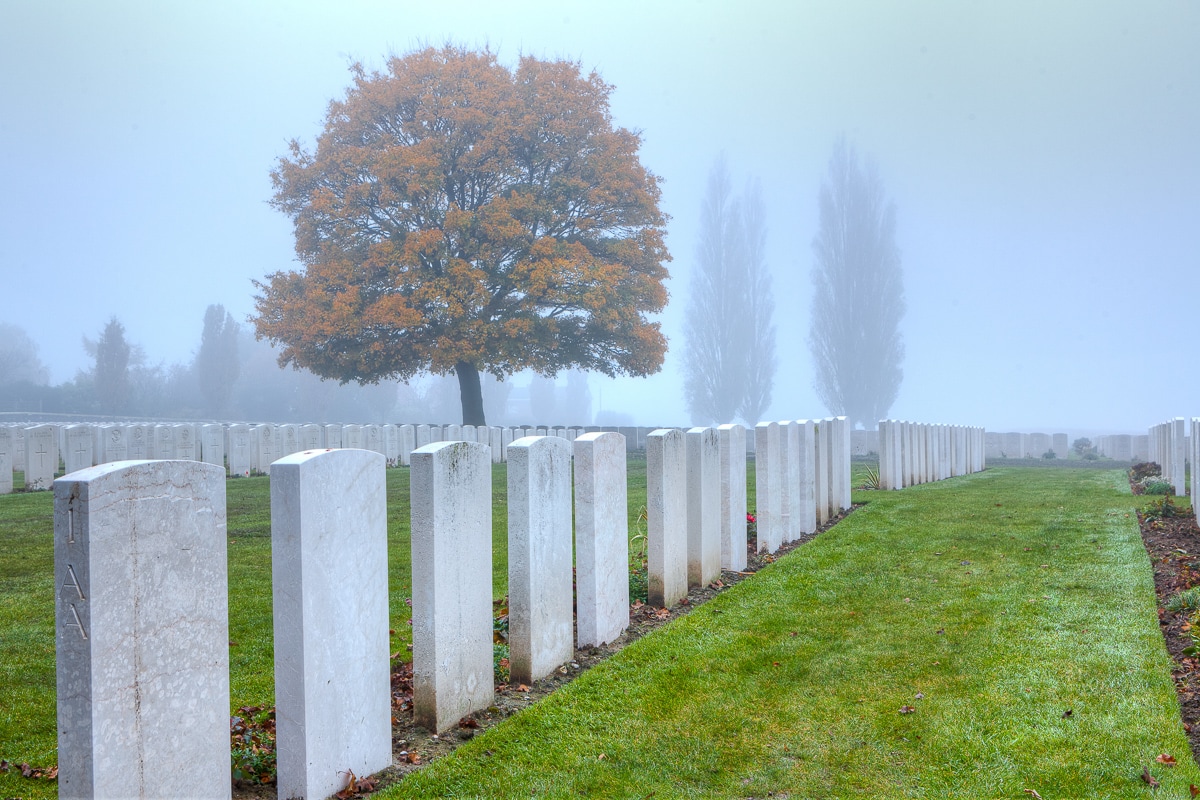 The farm was located in West-Vlaanderen, a region notorious for its WWI history. During the day we visited the Dodengang, situated along the Yser Canal. The Dodengang is a 270-metre preserved trench, which, during the war, played a key role in stopping the Germans advancing past the canal… Its name, meanwhile, refers to the many soldiers who died in that trench.
[one-half-first]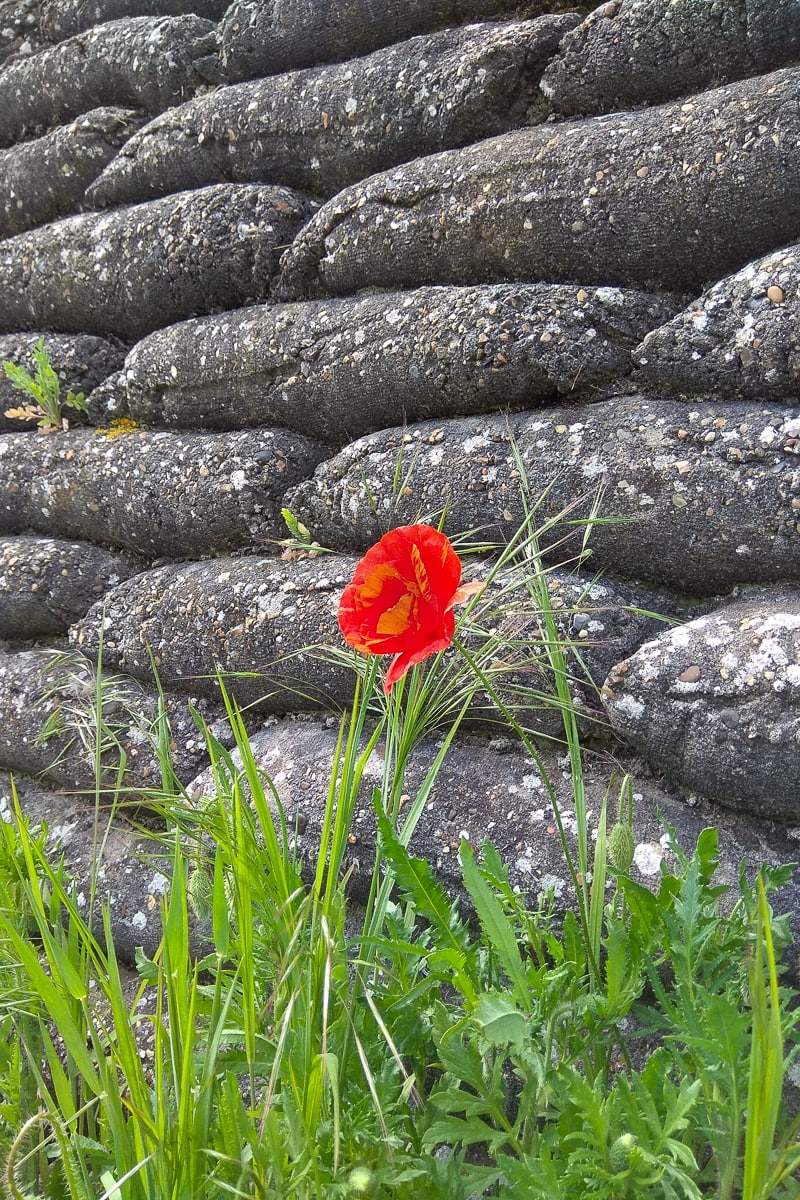 [/one-half-first]
[one-half]
[/one-half]
In the evenings, we lit the BBQ and enjoyed a drink and meal alongside the campfire, with the cows watching us from the nearby fields.
France
May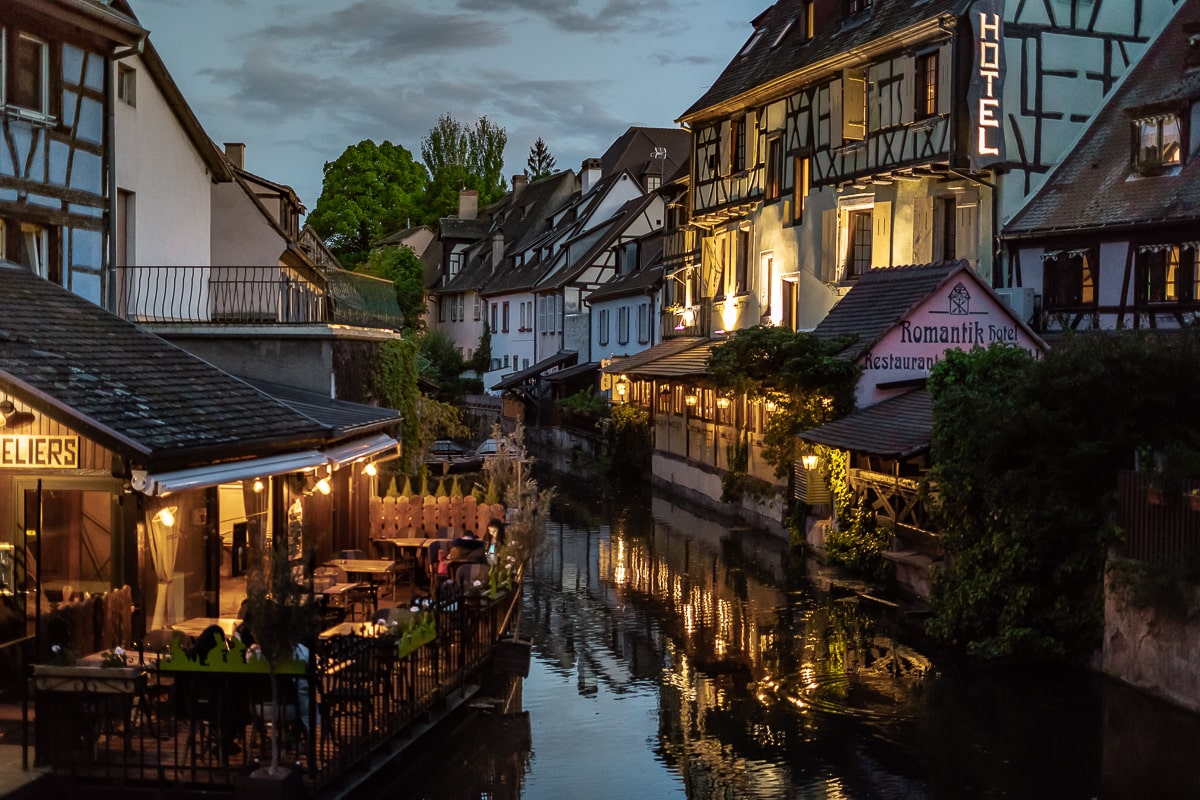 For over ten years, my mum has wanted to take my youngest sister and I to Colmar, France but none of us has ever been free at the same time… until now.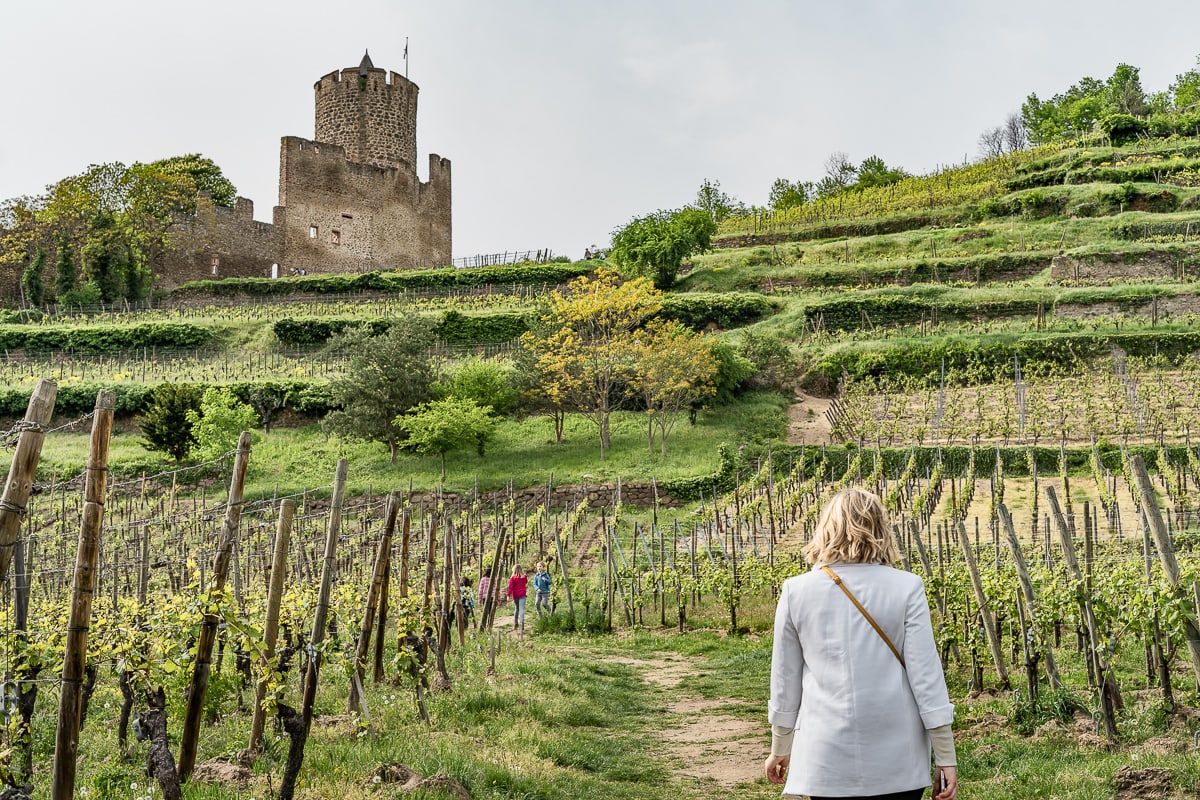 Located in the Alsace region, Colmar is known for its cobbled streets, medieval, timbered houses and Renaissance buildings. The town is also the perfect place to go wine tasting and is a central location for visiting the surrounding villages… Drop me in any medieval village and I'll stroll around for hours. I loved Colmar and the whole Alsace region!
Apart from Colmar, we also visited Riquewihr, Kaysersberg and Eguisheim and crossed the border into Germany, where we visited Freiburg.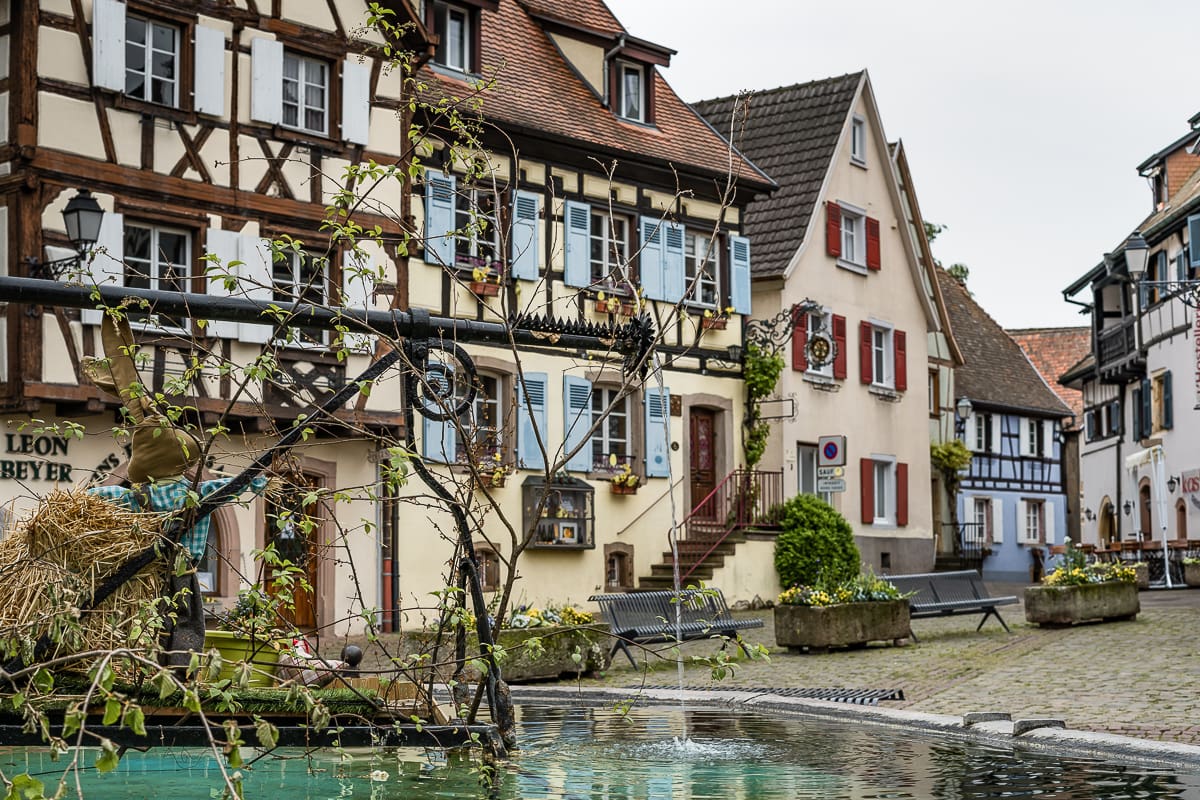 We indulged into Riesling and Gewürztraminer wines and sampled typical Alsatian cuisine, such as Tarte Flambée and Sauerkraut, with pork and sausages… What more could you want?
Oh, and the castles! At the foothills of the Vosges, a low mountain range, the region is littered with over 500 castles.
We visited Château du Haut-Kœnigsbourg (with its sweeping panoramic views), Hohlandsbourg Castle (another one with panoramic views), The Three Castles of Eguisheim (ruins perched on the hill) and the Castle of Kaysersberg.
Ireland
May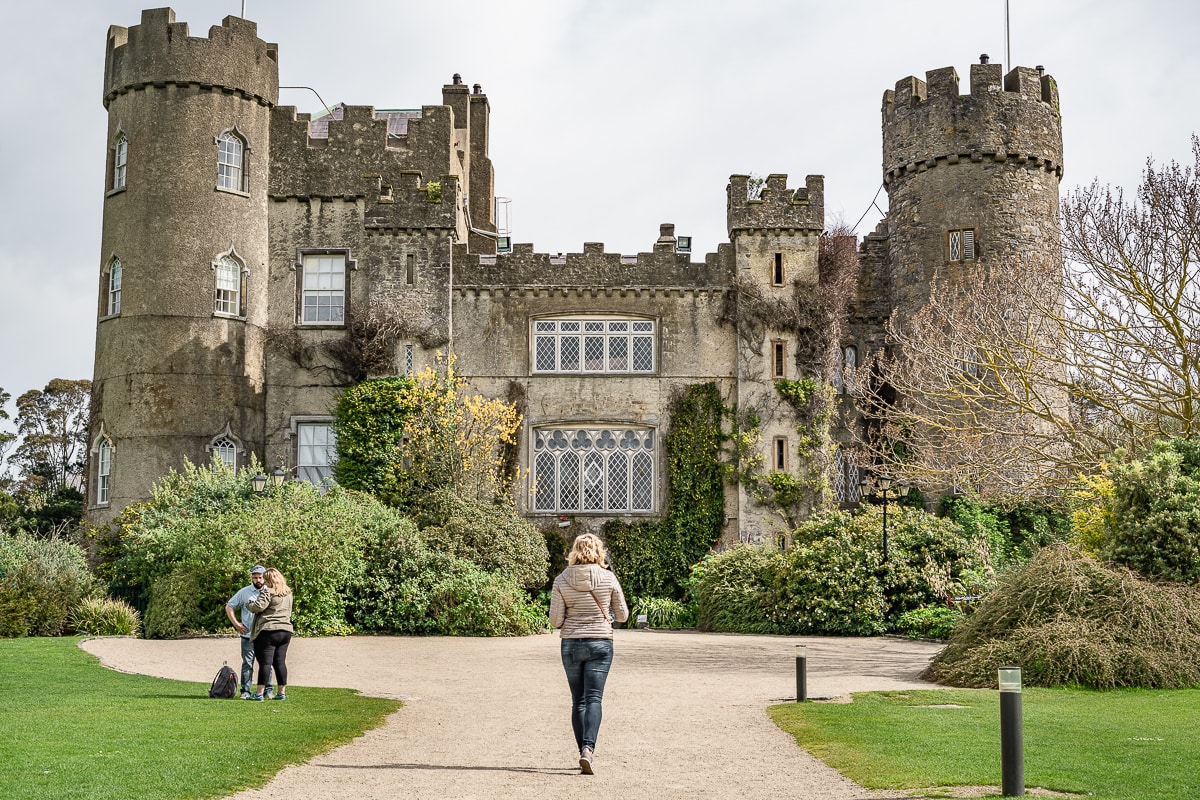 A few days after my trip to France, I booked another holiday, this time with my oldest sister. We had decided we both wanted to visit Dublin, so off we went to the Irish capital. We spent three days in the city, exploring the main tourist sites and tasting some fine whiskeys.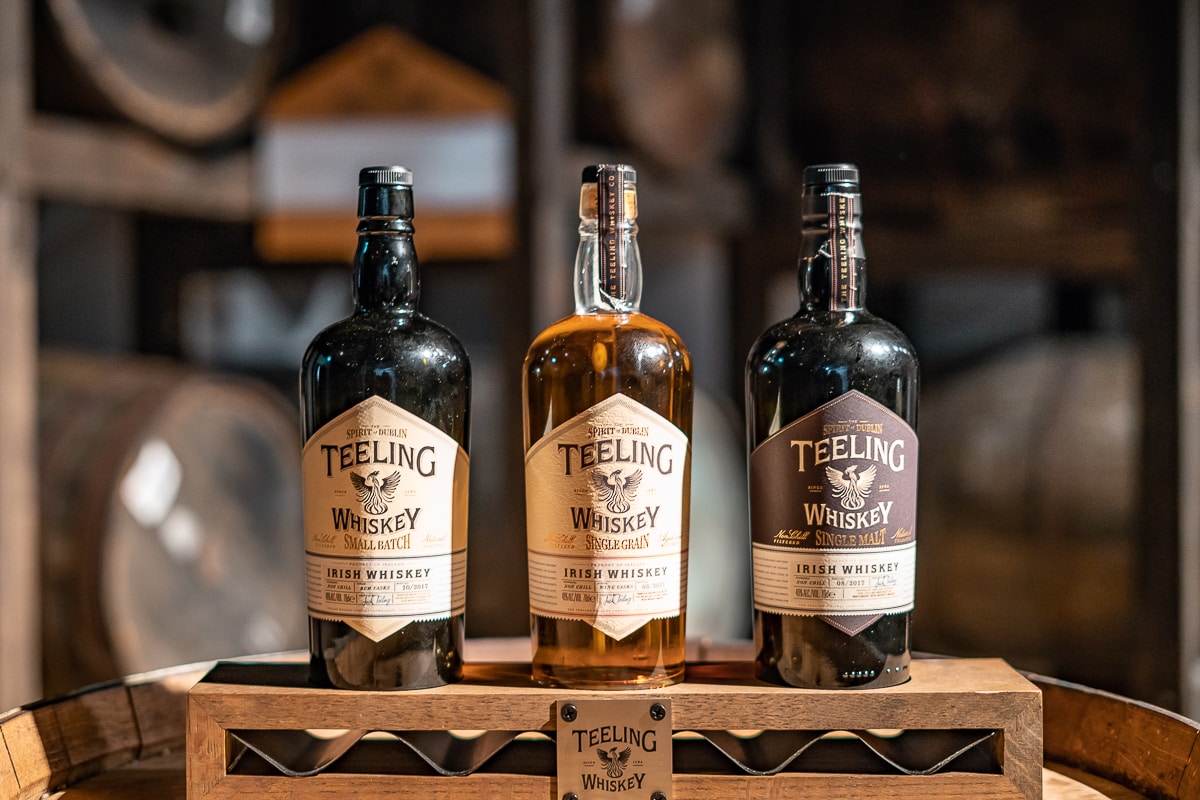 On one evening, we stumbled upon O'Donoghue's Pub. Not knowing how famous this pub was, we walked in and settled into a cosy corner at the back of the pub. With Baileys in our hands, we were treated to a live music session of traditional Irish songs. When we left the pub, we couldn't believe how busy the pub had become, with people even standing outside the door to enjoy the music.
Although both my sister and I don't drink beer, we visited the Guinness factory anyway. You can't come to Dublin and not visit the place where the iconic Irish beer is brewed, right?
In the end, I was glad we did, because the whole experience was entertaining and insightful. When visiting the historic brick storehouse, which is spread across seven floors, we learned all about the beer's history and its fascinating production process.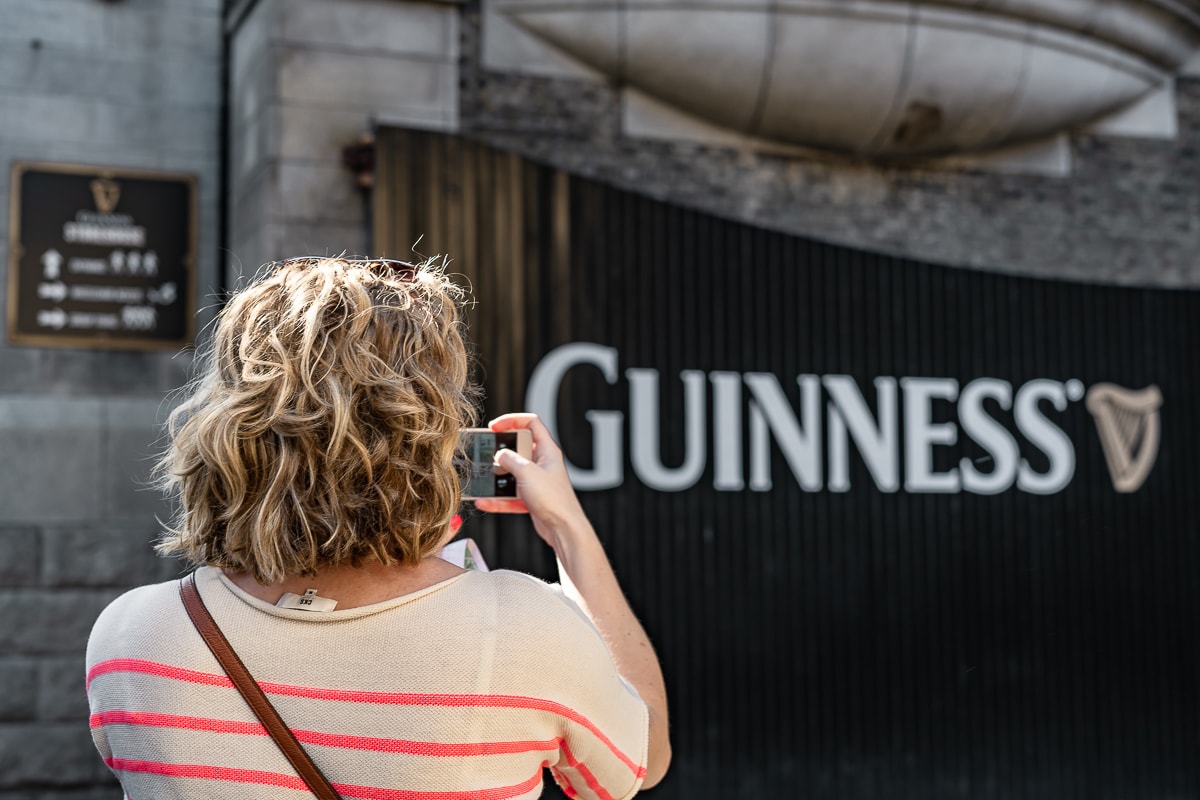 The building is impressive, with exposed steel beams and an atrium throughout all the floors. On the top floor, we found the Gravity Bar, which offered 360-degree views of Dublin city. Unfortunately, the bar was packed, with nowhere to stand or sit, so we left almost as soon as we arrived…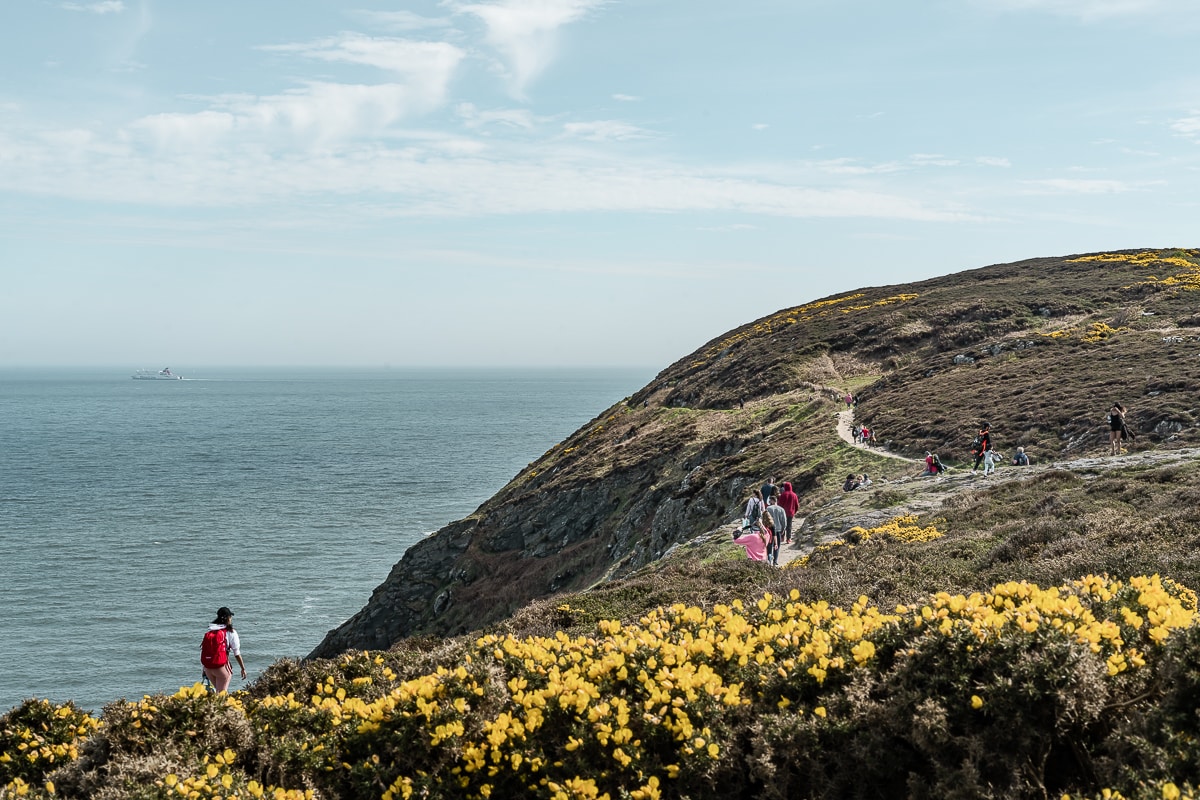 On our last full day, we took the train to Malahide to visit Malahide Castle. Our journey then took us further to the fishing village of Howth. As soon as we arrived, we found ourselves at a traditional pub, The Bloody Stream. The sun appeared and the outside patio looked an incredibly inviting place to enjoy our lunch. After lunch, we walked along the pier and hiked around the cliffs on the cliff walk loop, with its stunning scenic views.
Honestly, I wish we could have stayed a little longer in Howth as half a day is not enough!
Yukon
May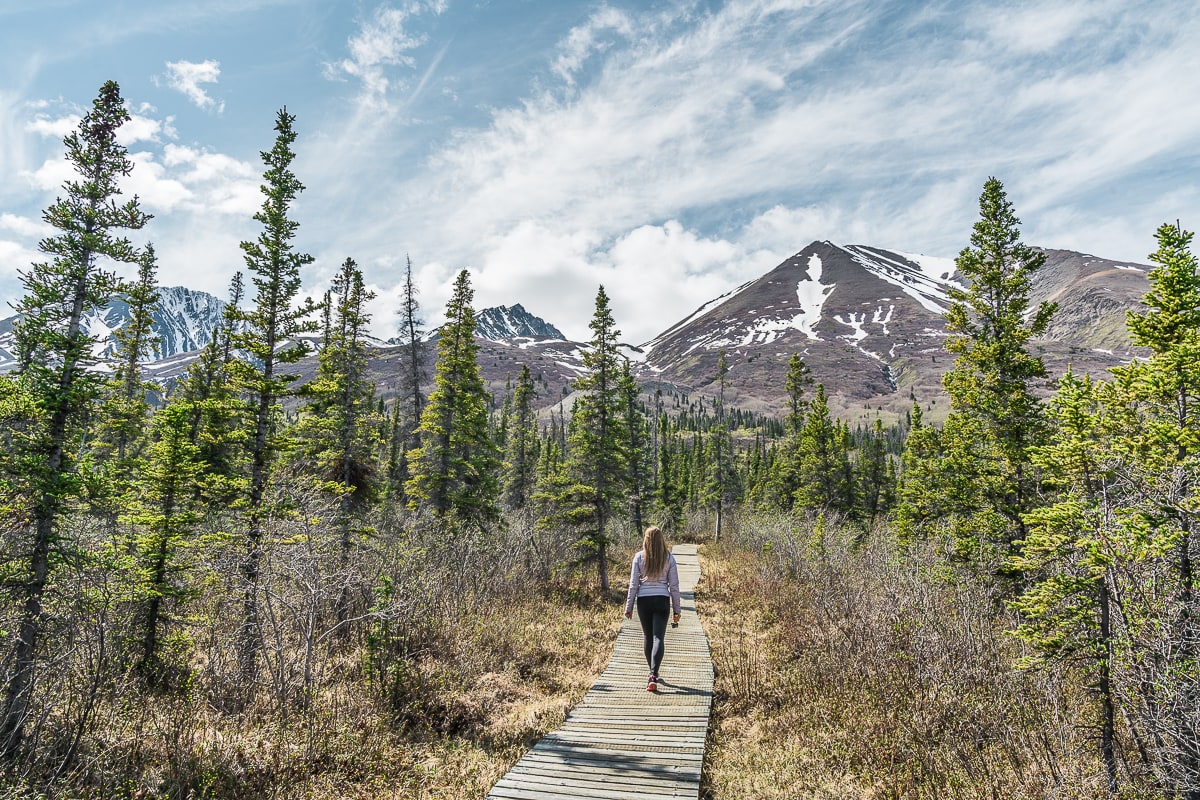 In October 2016, we had first visited the Yukon and had fallen in love with the territory. When Tourism Yukon invited us back for a second visit, we gladly accepted their offer. This time, though, instead of staying in and around Whitehorse, we explored more of the territory.
Starting off in Whitehorse, we made our way to Kluane National Park. Kluane is Canada's most inaccessible park and is home to Canada's tallest mountain: Mount Logan.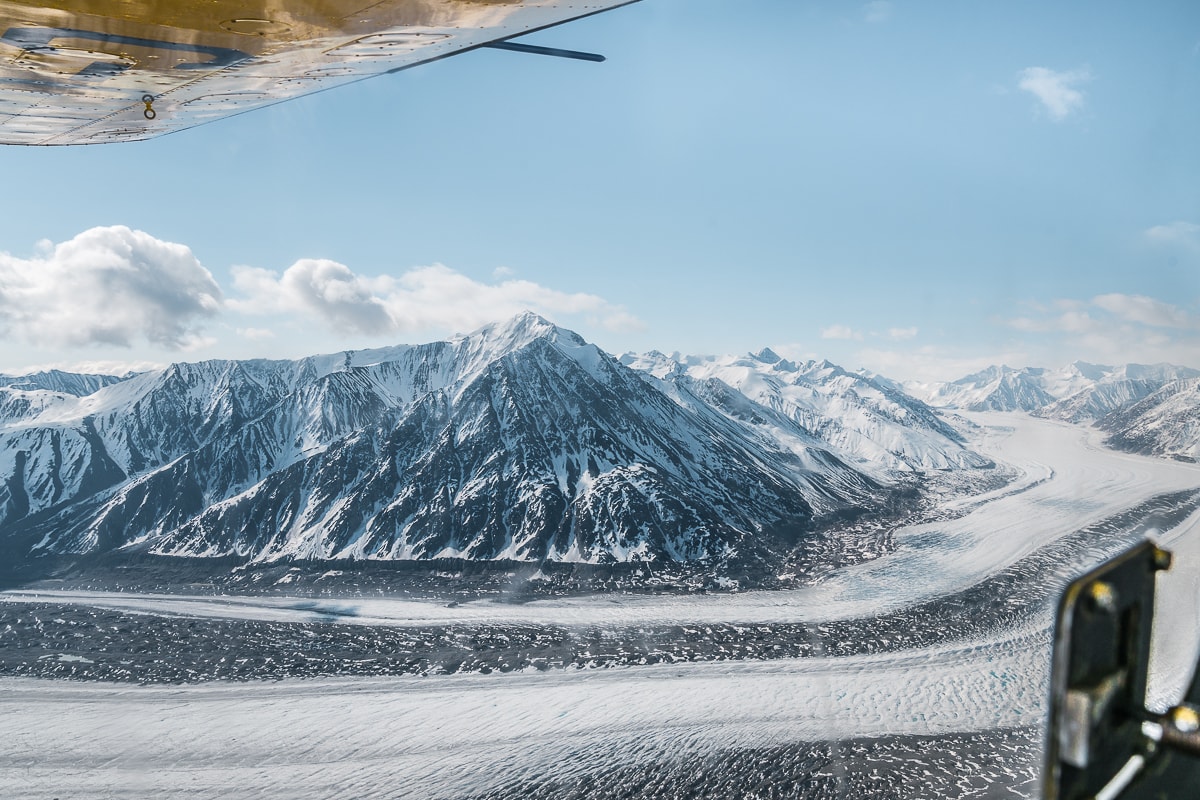 We took a scenic flight over the park and admired the icefields from above. We also hiked a few of the many trails dotted around the park.
After Kluane, we drove back past Whitehorse and continued on towards Dawson City. Dawson City was once a sprawling hub, filled with stampeders looking for gold… Today, remnants of that time still remain inside and outside the city's boundaries. Pioneer buildings line the unpaved street, with wooden boardwalks lining each side.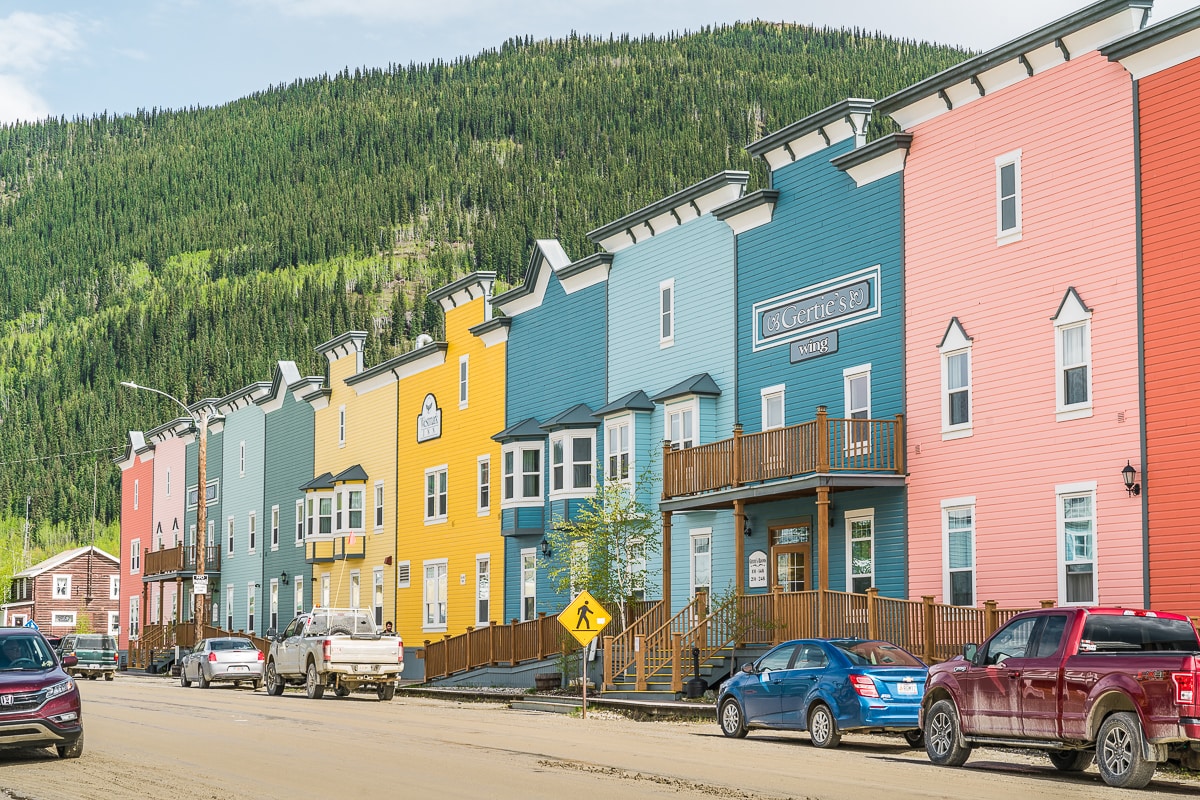 While there, we dabbled in gold panning and visited Canada's oldest casino, where we enjoyed a Vaudeville-type show.
After Dawson City, we briefly headed north along the Dempster Highway, a road which takes you all the way to the Arctic.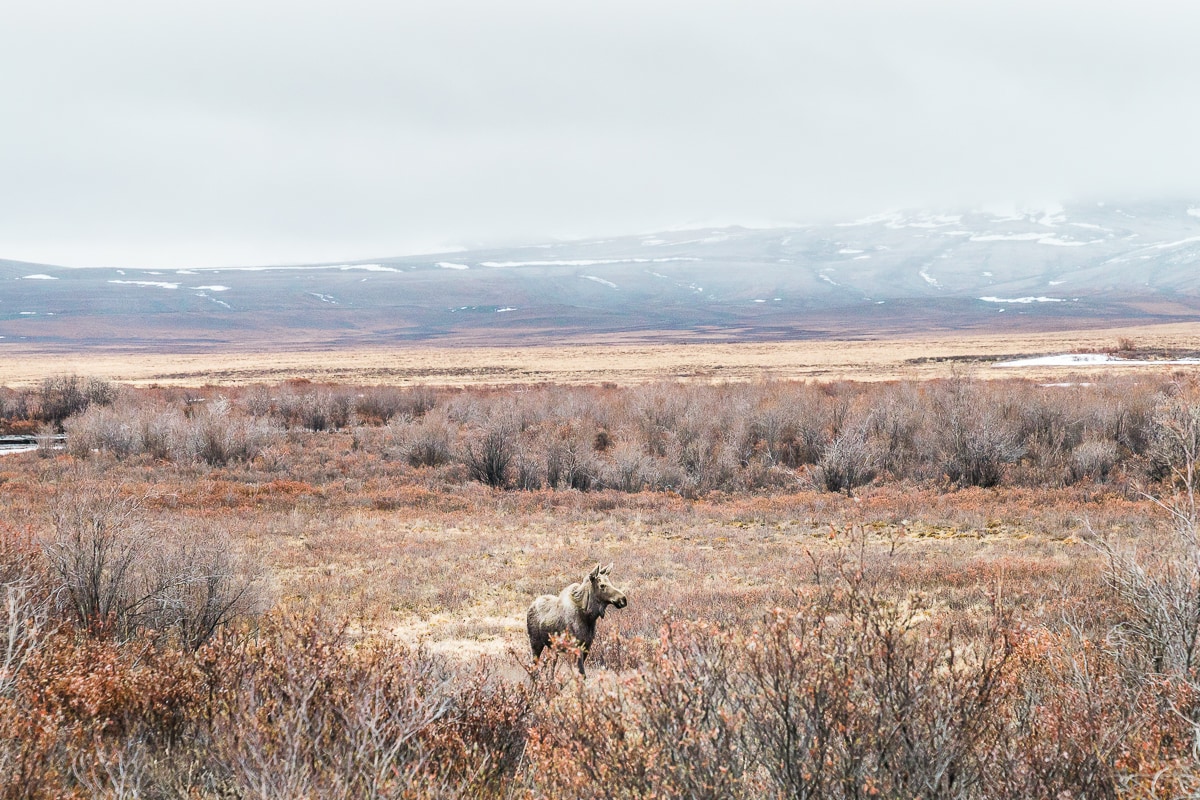 The trip requires some planning, so we only drove for 100 kilometres, meeting Grizzly bears and Moose on the way… Maybe one day we'll be back to drive the entire road to the Arctic.
British Columbia, Canada
May – Current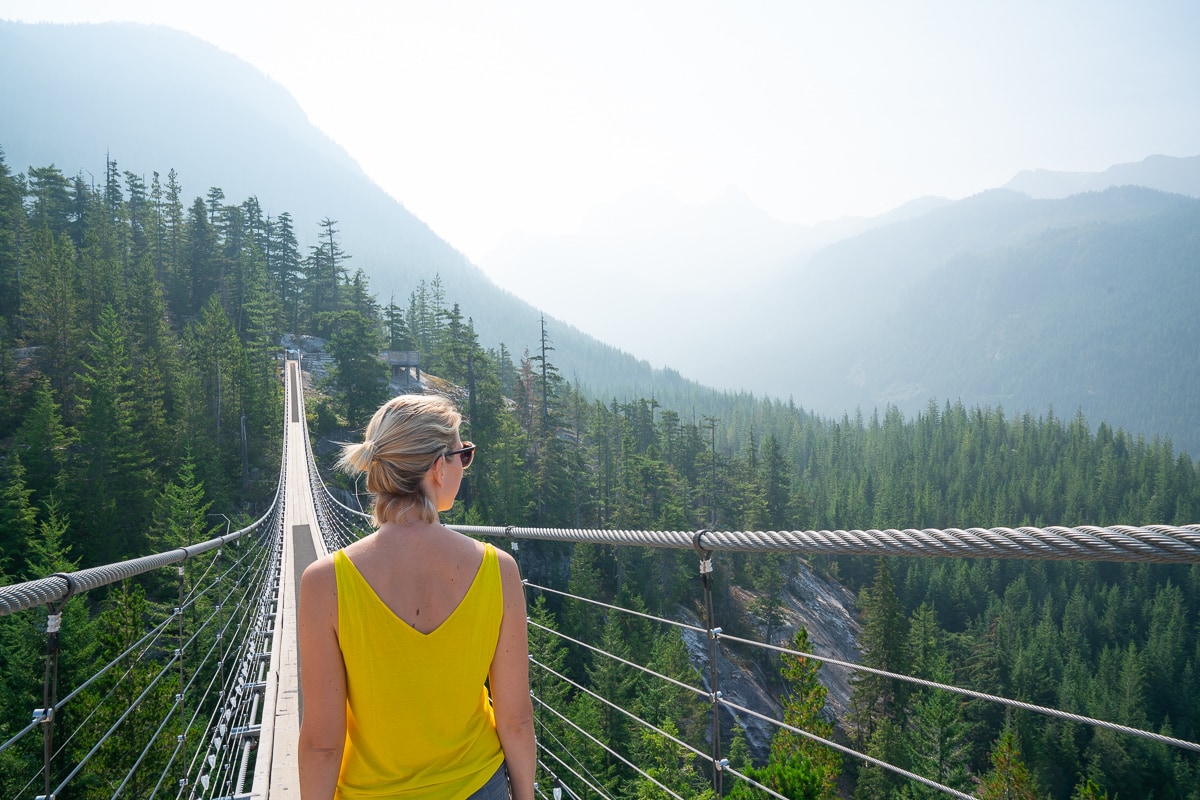 After our move from New Zealand and the many travels in May, we took it easy for the next few months. We didn't look for a job until June and travelled nowhere. At the end of June, we both started working again, though this time we were placed at two different companies once more.
There was, however, one more trip I had to plan, as my sister was about to visit me in Vancouver and I wanted to show her all the best places. I had been looking forward to showing Vancouver to my family and this was the first time someone had been able to come to visit.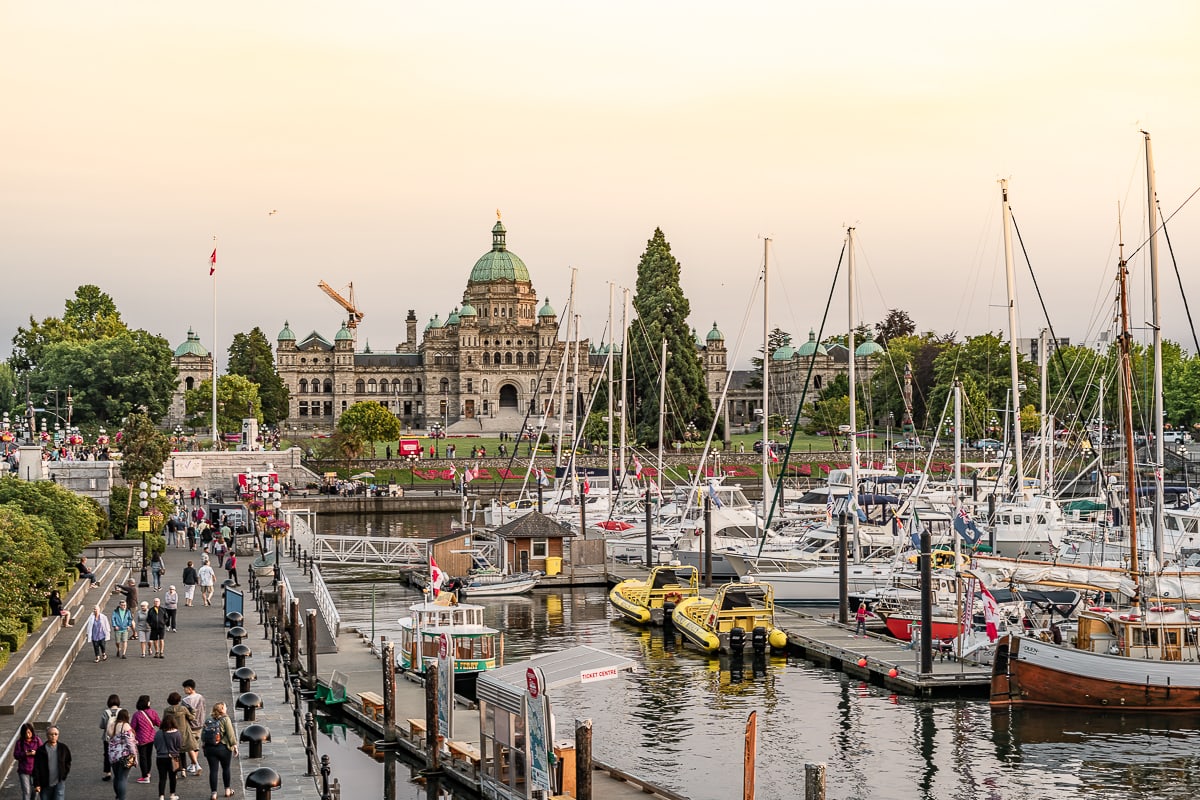 I spent the first few days showing my sister around the city (while she was still recovering from her jetlag). After two days, we took a seaplane to Victoria, where we stayed right in the centre of that historic city and rented the local bikes (part of a bike sharing initiative called U-bicycle) to get around… It's such an easy and fun way to get around, especially when the weather is nice!
[one-half-first]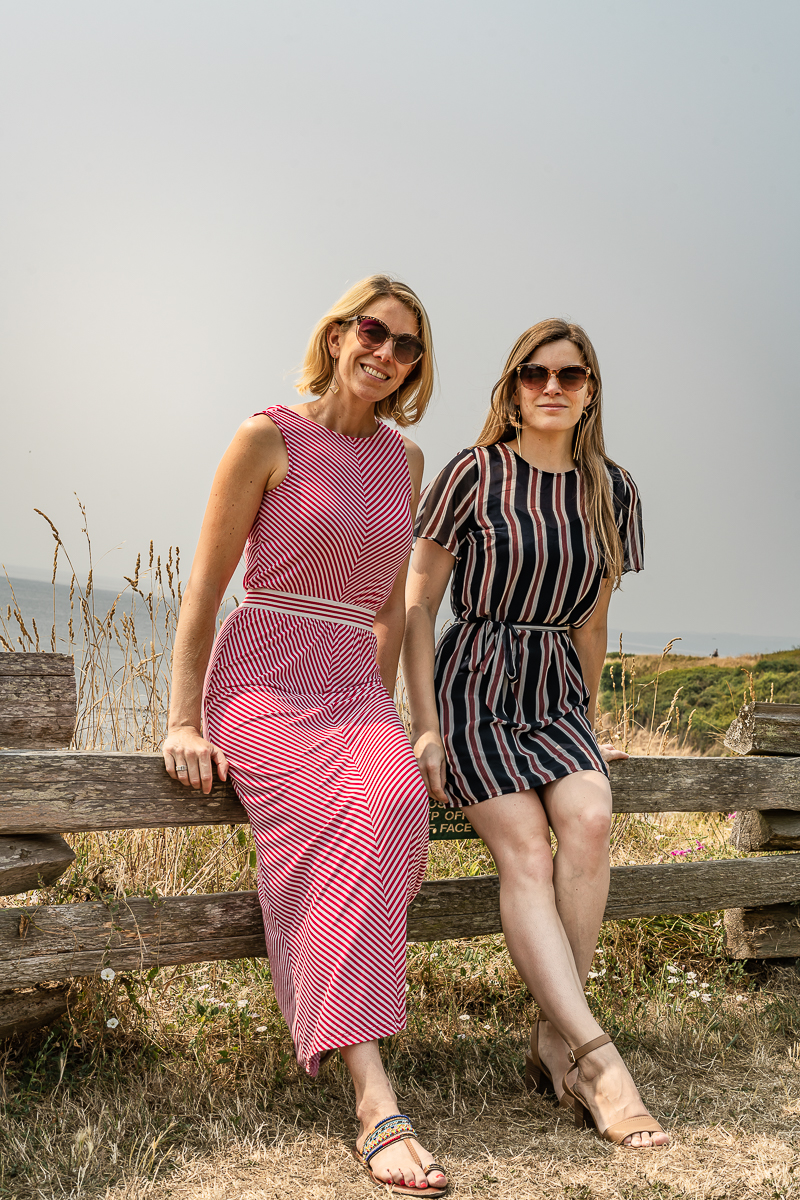 [/one-half-first]
[one-half]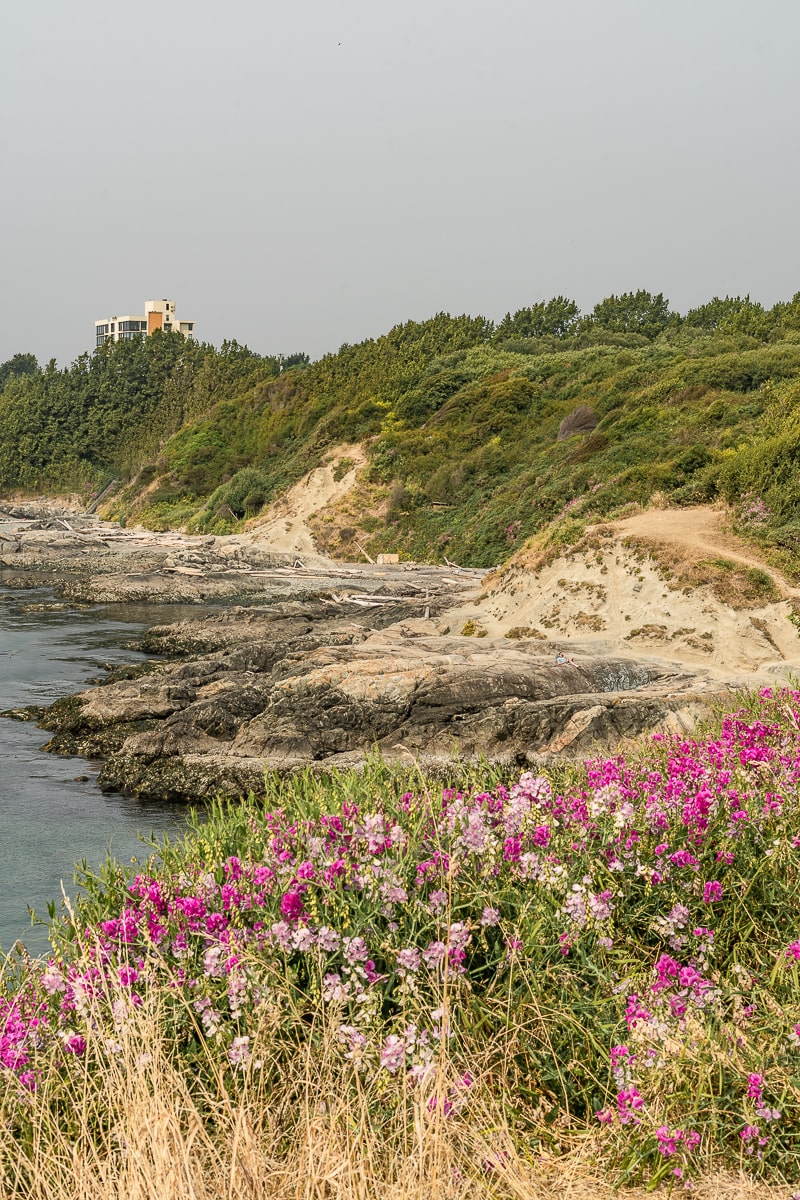 [/one-half]
On our way back, we took the ferry, so my sister could experience the beautiful Gulf Islands and potentially see some sea life. (Because of an incident with our bus driver, we weren't able to enjoy the return to Vancouver at all – but more on that in a future post…).
Back in Vancouver, I decided we should torture ourselves by going up the Grouse Grind, a 2.9-kilometre trail up Grouse Mountain. It wasn't much torture for my sister, who is in excellent shape, but for me, it was quite gruelling.
[one-half-first]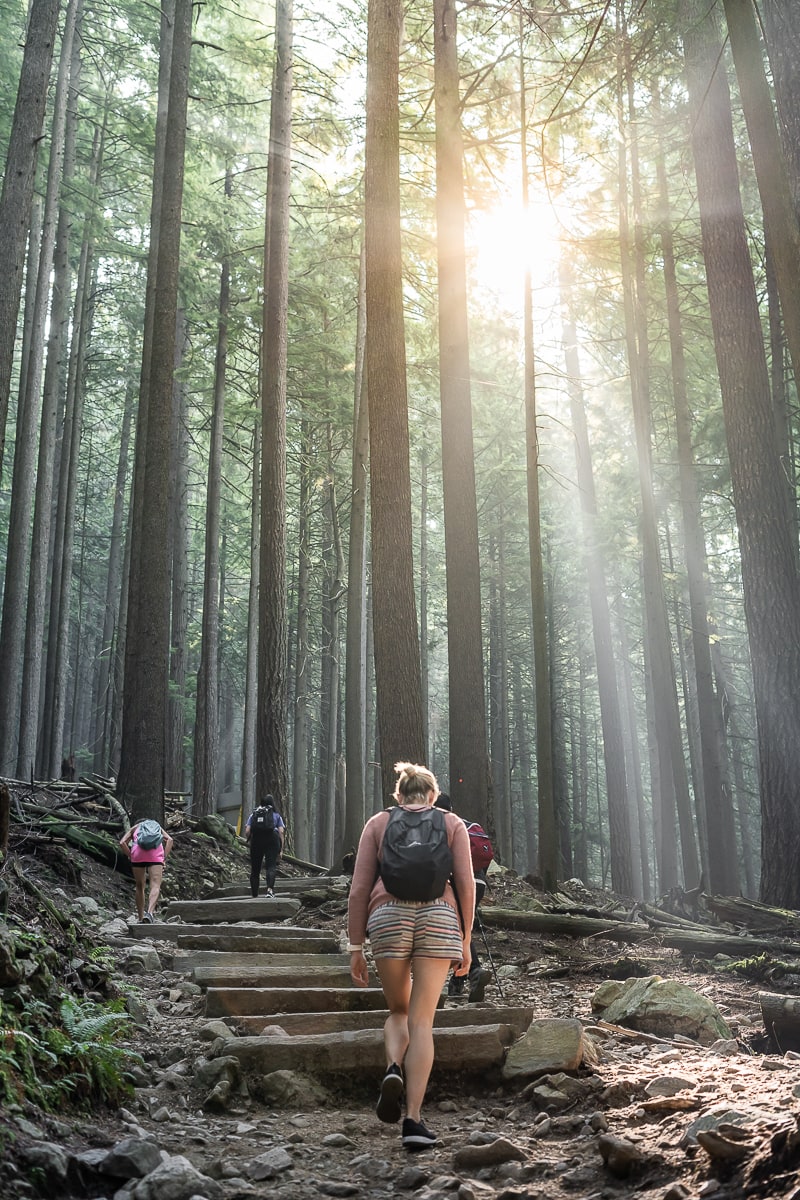 [/one-half-first]
[one-half]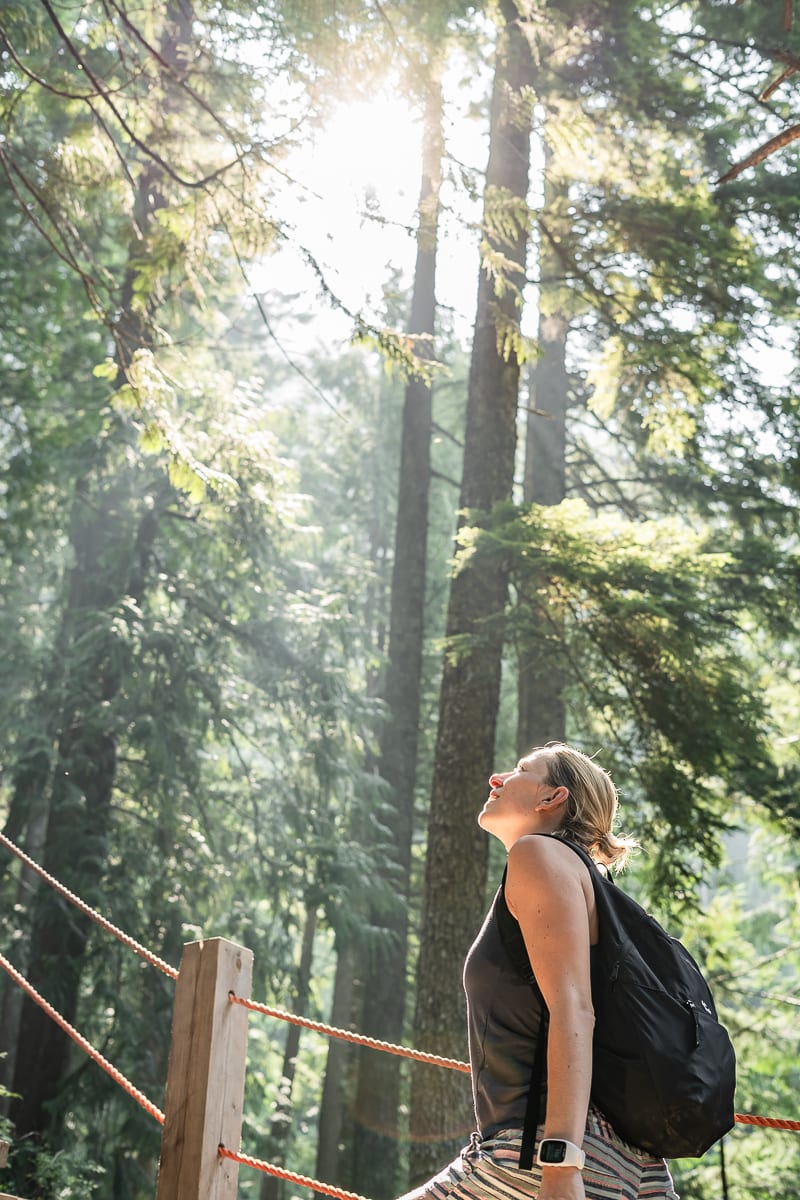 [/one-half]
Up Grouse Mountain, I showed her the Grizzly bears and the stunning views over the mountains and the City of Vancouver.
The next day, we headed out again, this time towards Whistler. After a brief stop at the Sea to Sky Gondola and a visit to Shannon Falls, we arrived in Whistler, one of my favourite places in British Columbia.
We headed up the mountain with the gondola, enjoying the spectacular views. Near Whistler, we also went on an electric mountain bike tour, which was such a fantastic way to see the forest without breaking too much of a sweat.
In the evening, we visited Vallea Lumina, an interactive, story-driven light walk found outside of Whistler. It's a beautiful, immersive experience and I hope they will organise it again this summer!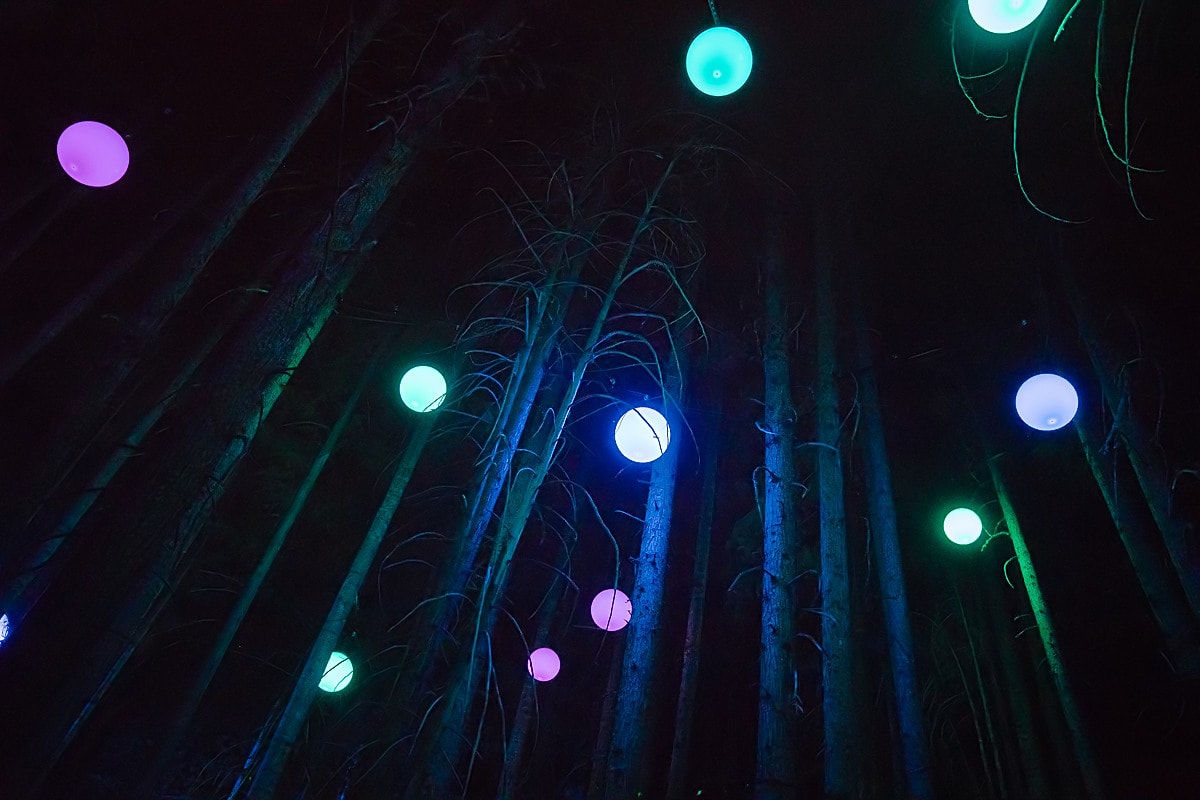 On our last day in Whistler, I took my sister to the Scandinave Spa. I had never visited it before and this was the perfect excuse to try it. The spa is a beautiful oasis, with mountains set as its backdrop. You have to be quiet everywhere, so no gossiping with my sister was allowed.
I was sad when my sister left and I hope she'll be back one day, as there is still so much to see and do around British Columbia.
After my sister left, I entered into a very difficult period, as, due to the projects we were working on, our lives were effectively put on hold. (You can read more on what happened here.)
It took a little while to recover and there was sadly no time during this whole period to travel, either inside or outside of Canada.
Belgium
December
For the first time in four years, I went back to Belgium for Christmas. I was excited to spend the holidays with my family and visit the Christmas markets, while drinking Glühwein.
I spent most of my time in Gent and I even discovered a few new places (including an excellent cocktail bar and a vegan/vegetarian brunch place).
Canada (Kumo)
December
Before I headed to Belgium, there was one change to our lives in Canada… After we moved to a new, pet-friendly place in the middle of December, we welcomed Kumo, a seal silver shaded point British Shorthair, into our lives. He's an amazing kitten; he is gentle, curious and full of life.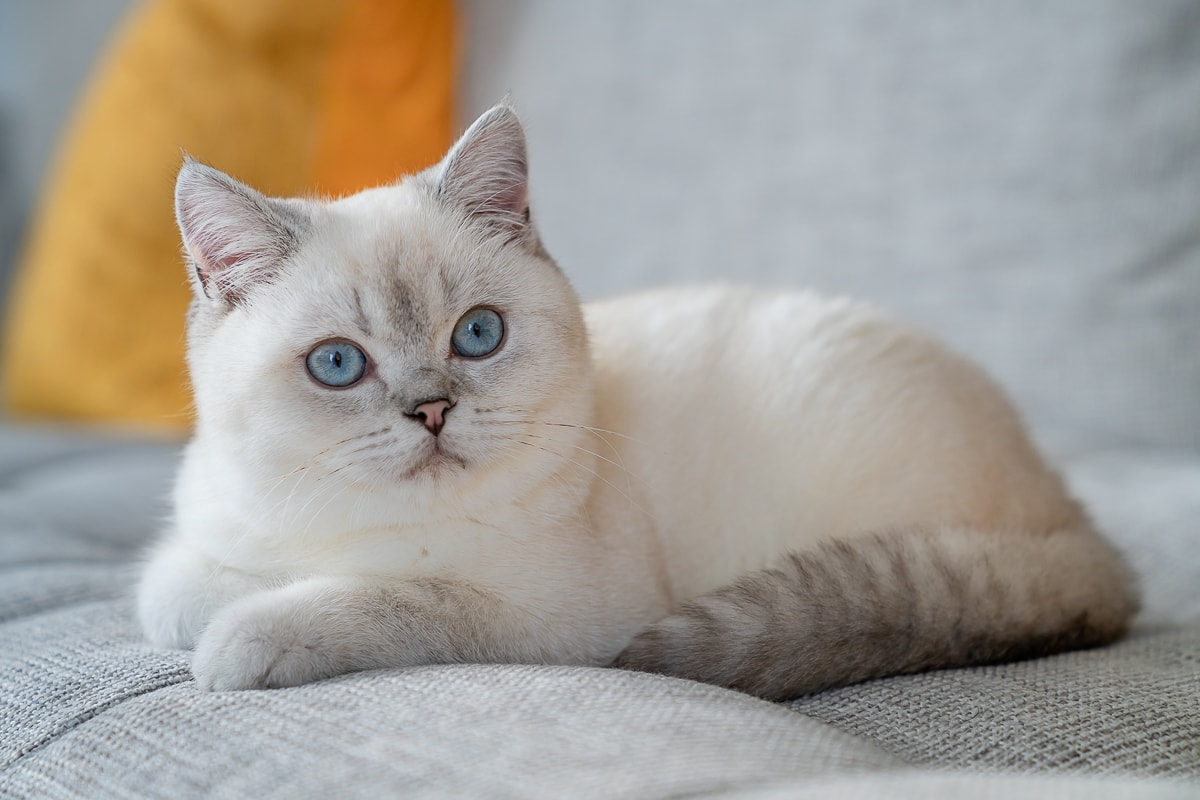 We're so happy having him with us, running around like a crazy kitten and purring against us on the couch. We are currently leash training him, so who knows, he might be joining us on a few adventures in the future!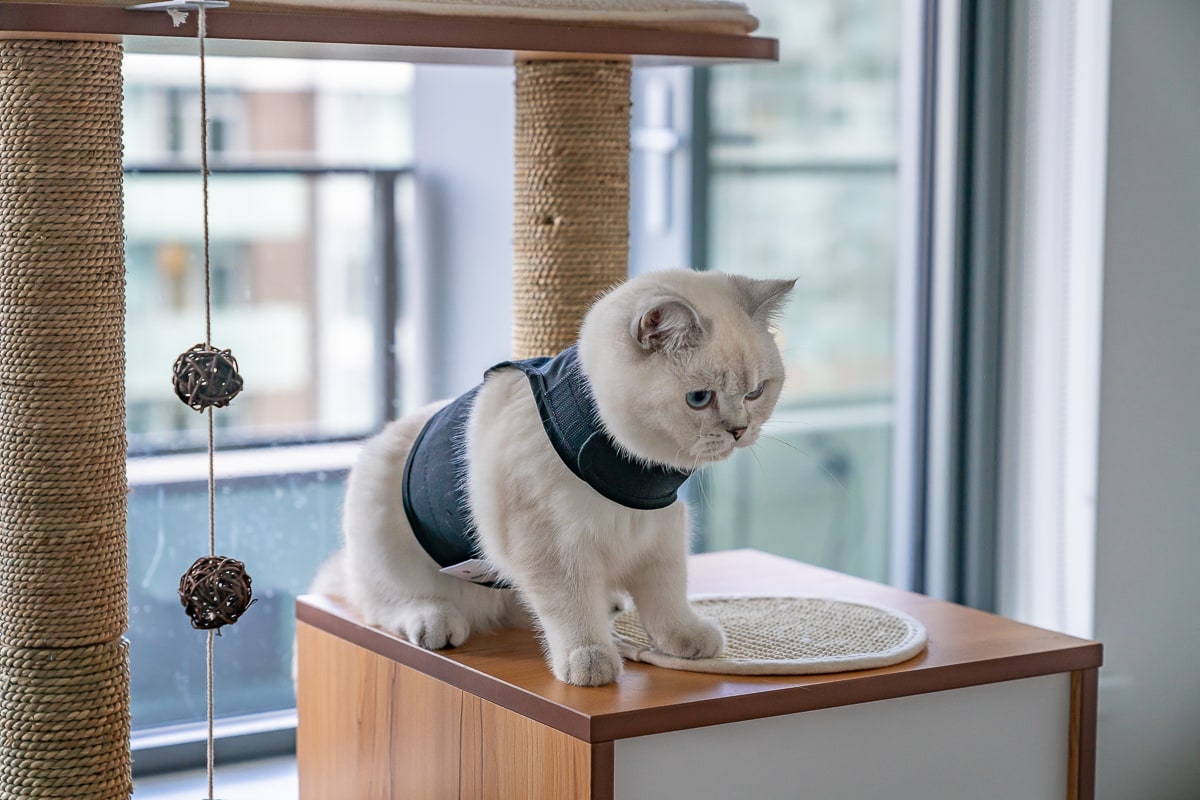 What will 2019 bring?
Just like all the previous years, it's hard to predict what 2019 will bring. We are working towards our Canadian citizenship, which means we can't travel too much outside of Canada. We're not too sad about this restriction, as Canada is the second largest country covering almost 10 million km². There is much to explore in this vast country! So far, we've only visited 4 provinces/territories, of which we've only explored two properly. Safe to say, it's time we start planning a few trips in Canada!