"In a hole in the ground there lived a hobbit…"
I was sixteen when I was first introduced to Middle Earth, a world that intrigued me beyond words – in fact, some might even say I was a little obsessed with Hobbits, Elves and Orcs…
But, until I was hired by Weta Digital (the company that worked on the visual effects for all The Lord of the Rings and The Hobbit movies), I never thought I would one day visit one of the movie sets. Suddenly though, I found myself on a plane to New Zealand (aka Middle Earth) and the adventure began.
We visited Hobbiton on International Hobbit Day. Because of this, The Shire's Rest – where you wait for your bus to pick you up – was buzzing with Lord of the Rings fans, eager to start their journey into Hobbiton.
Luckily, we had bought our tickets in advance, and we were soon driving along the lush rolling hills towards Hobbiton.
BOOK YOUR HOBBITON TICKETS
Hobbiton tours sell out quickly. Don't miss out! Book your tickets now!
Construction Of The Hobbiton Set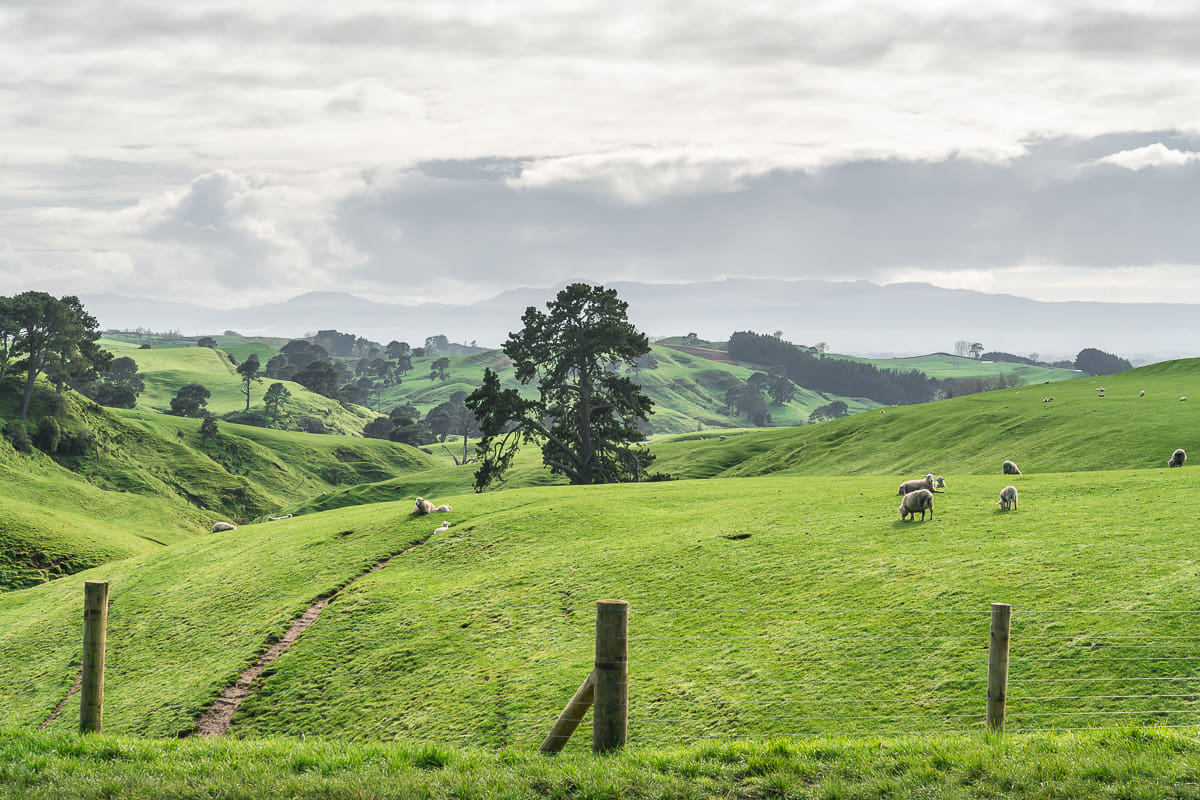 Built in 1999, for the first movie in the trilogy, the set was constructed on the hills of Alexander Farm. Construction was done with mainly temporary materials, so, after filming was wrapped up, the set was demolished and the ground returned to being undisturbed farmlands.
However, this didn't stop people from visiting, eager to catch a glimpse of the Shire. So, when Peter Jackson returned some years later to film The Hobbit, the decision was made to erect a more permanent village.
Things to do around Hobbiton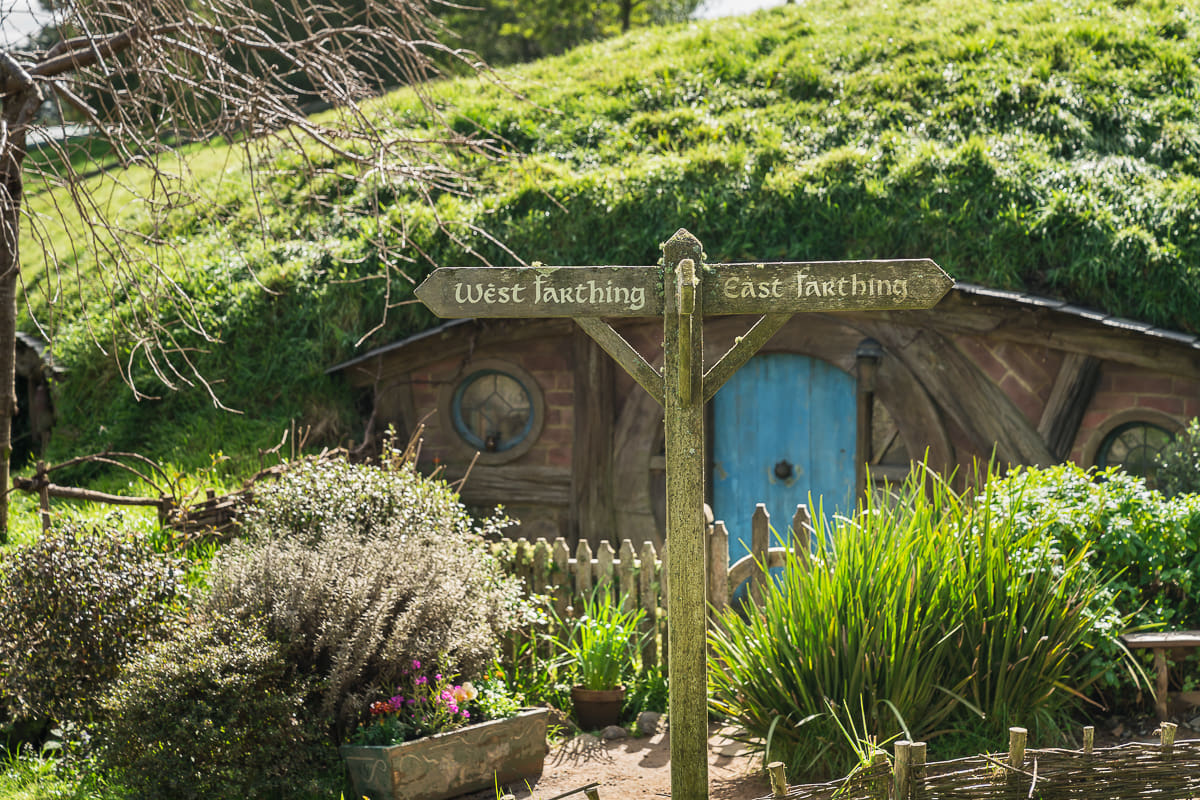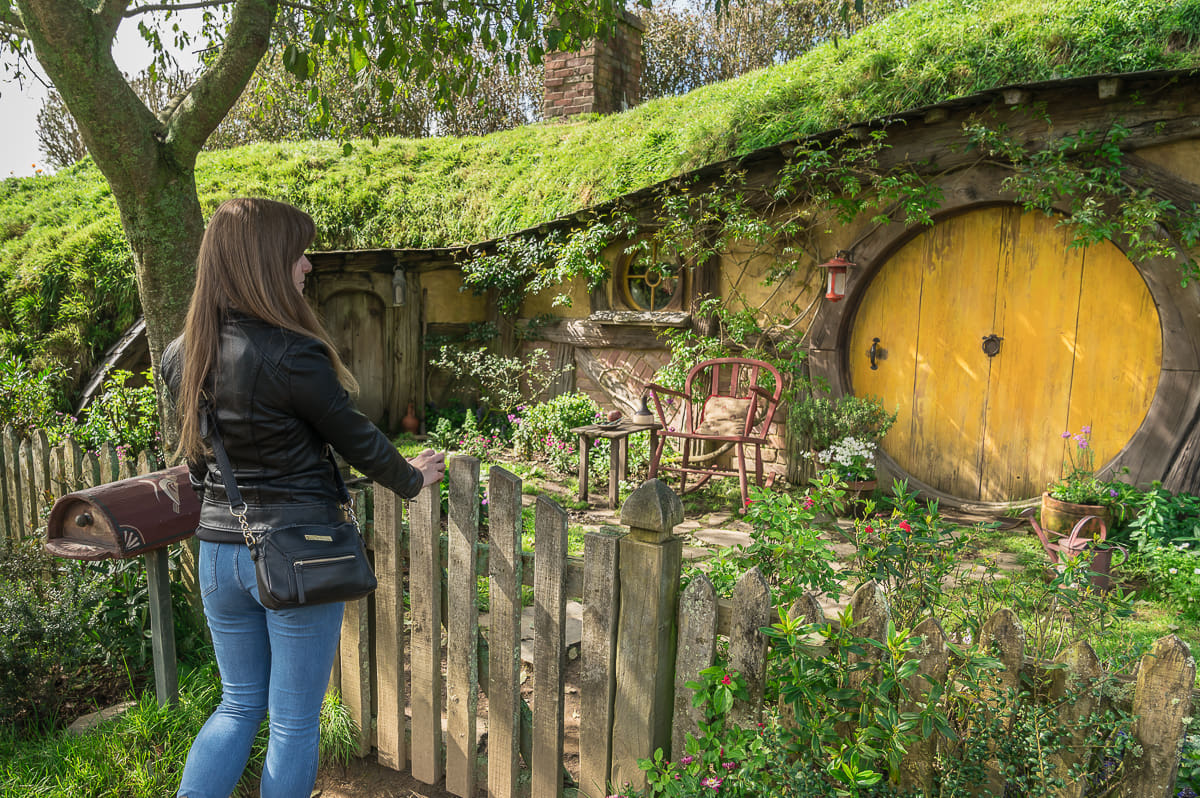 A Walk Along The Hobbit Holes
During our visit, we walked along windy paths, visiting forty-four hobbit holes, complete with small gardens, bridges and ponds. We noticed little details throughout: clothing lines in the gardens, farming tools outside the hobbit holes, vegetable gardens with real vegetables… It was easy to imagine a buzzing village with hobbits running around, going about their daily lives.
Our guide was extremely knowledgeable, telling us stories about the set and anecdotes about each hobbit hole, while allowing us plenty of time to take photos.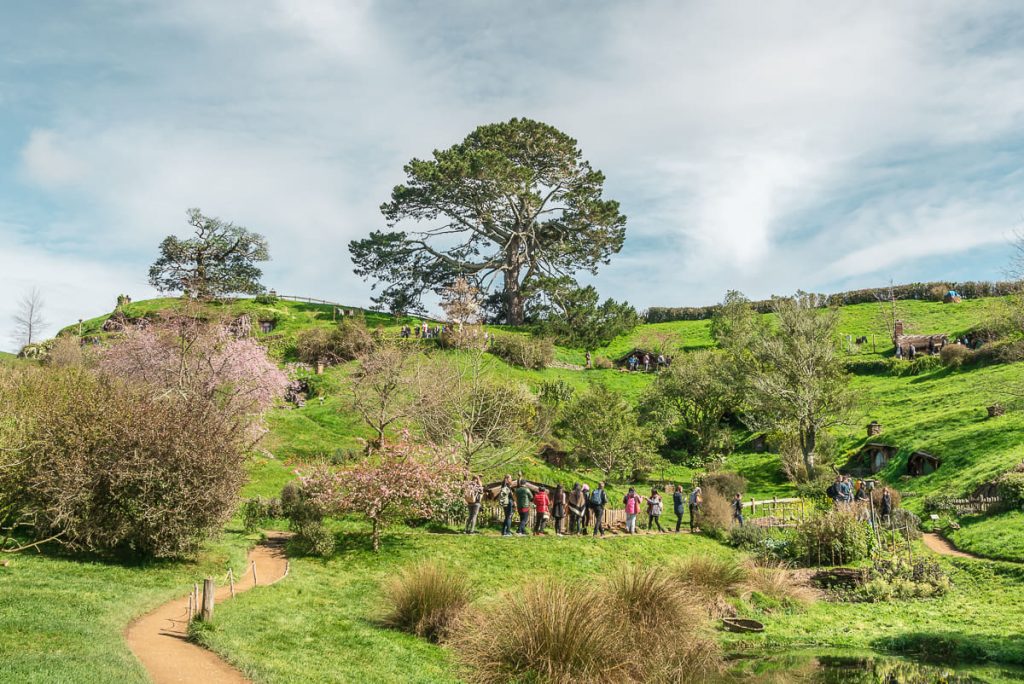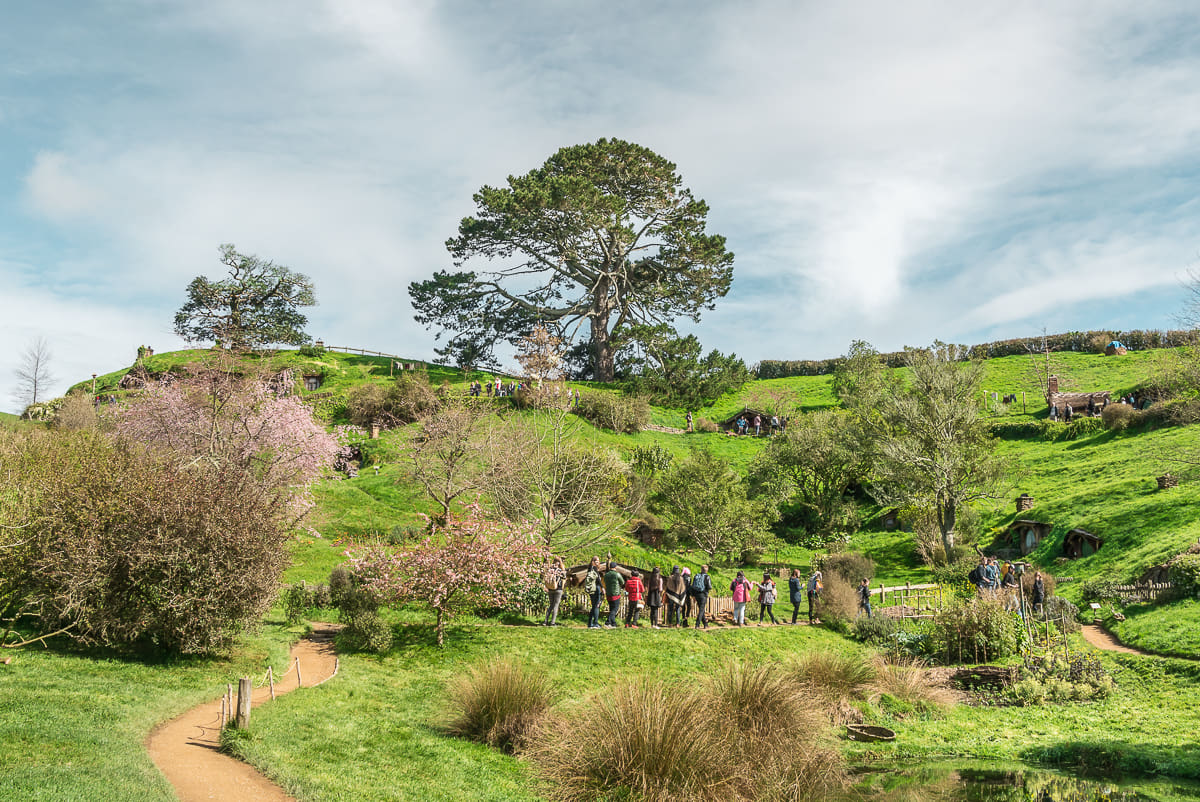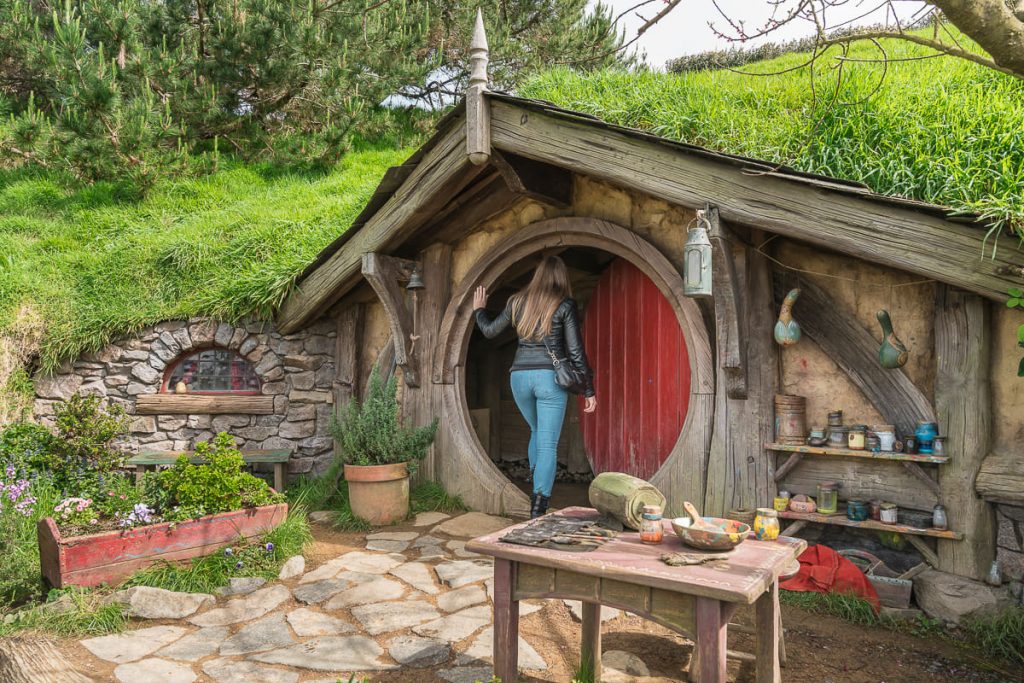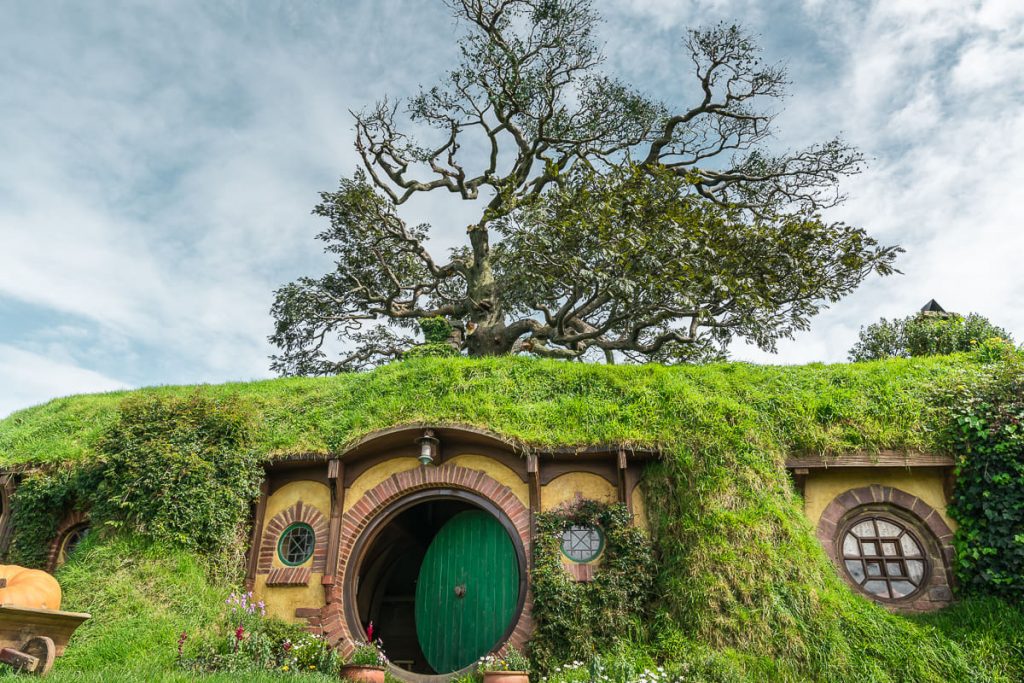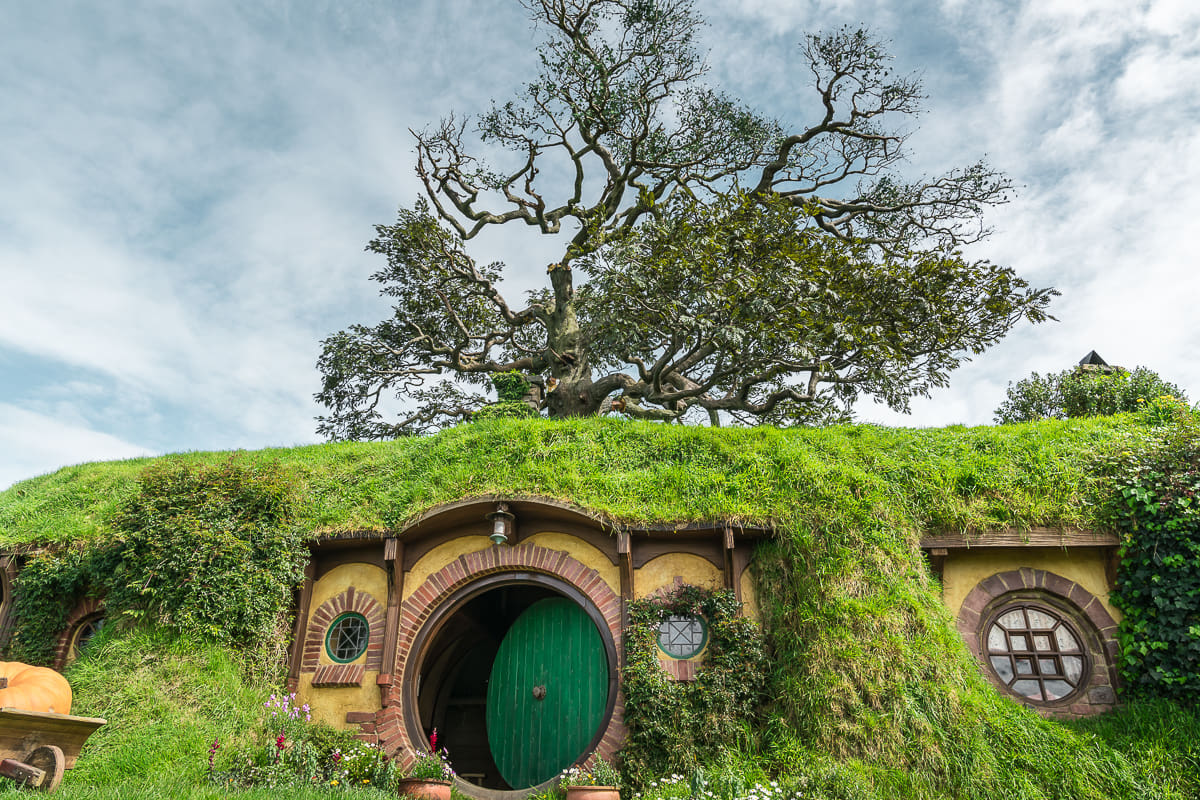 "They dressed in bright colours, being notably fond of yellow and green; but seldom wore shoes, since their feet had tough leathery soles and were clad in a thick curling hair, much like the hair of their heads, which was commonly brown." – Description of the Shire Hobbits.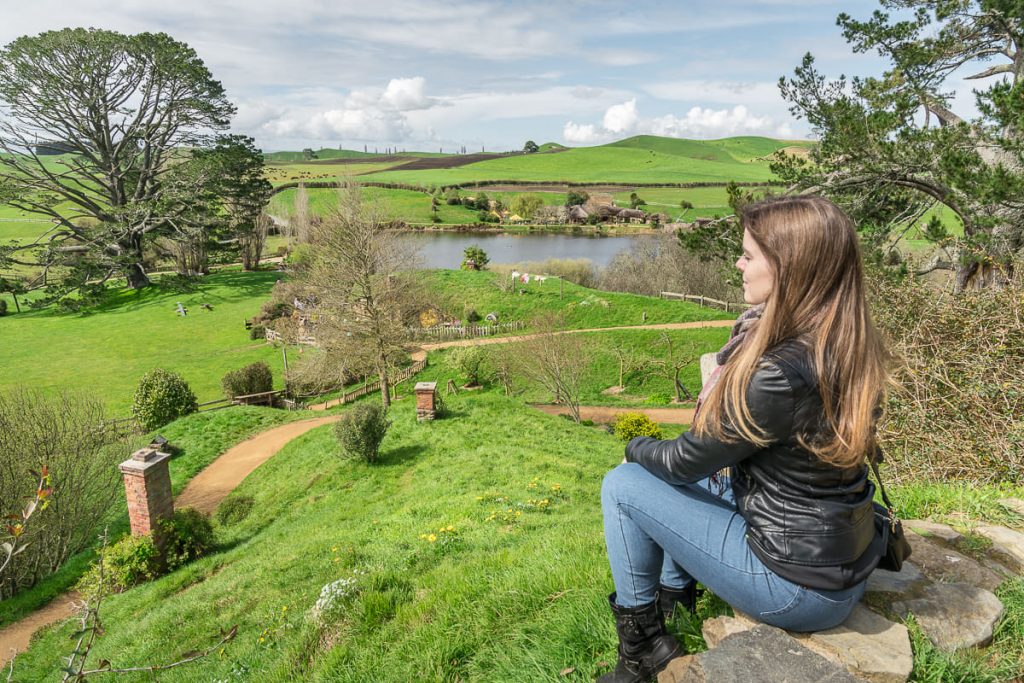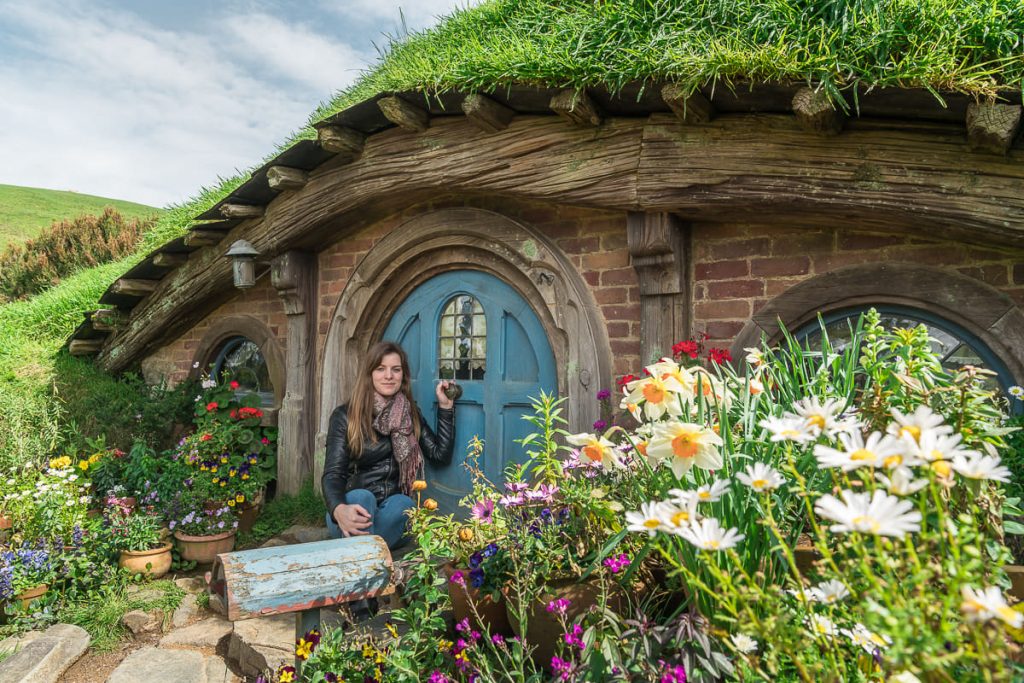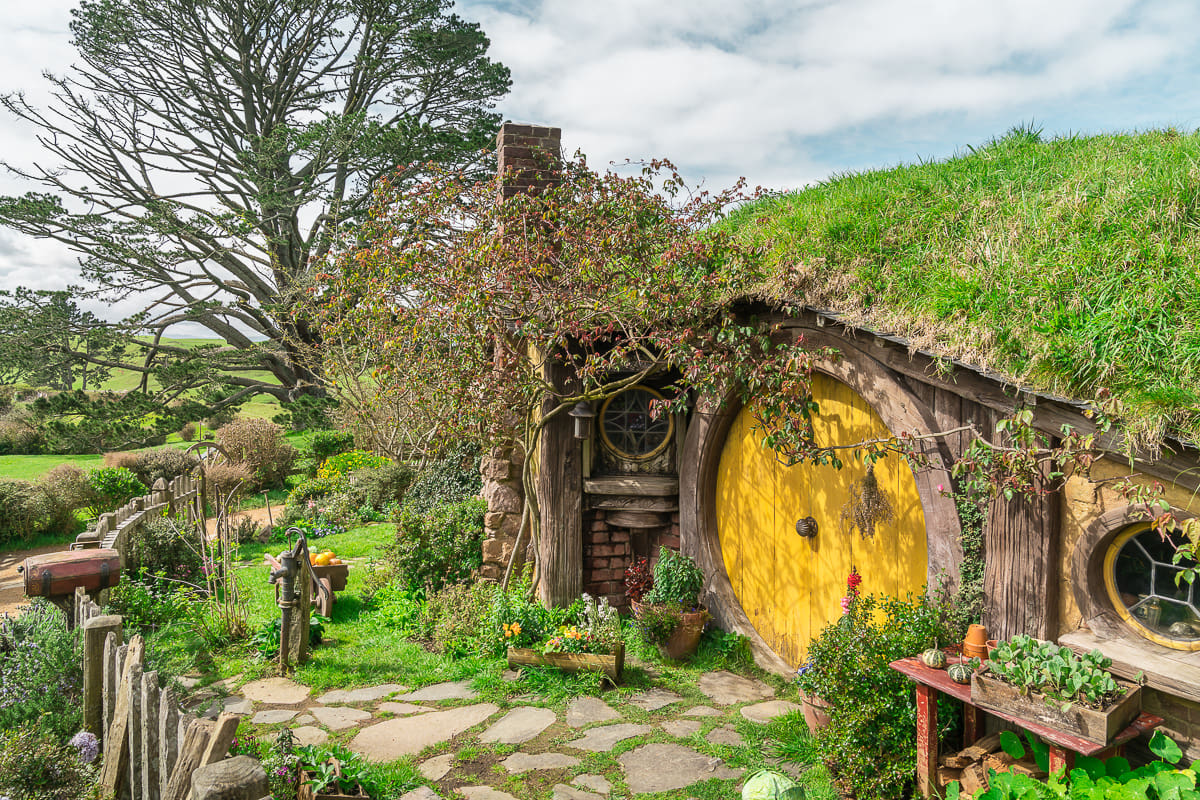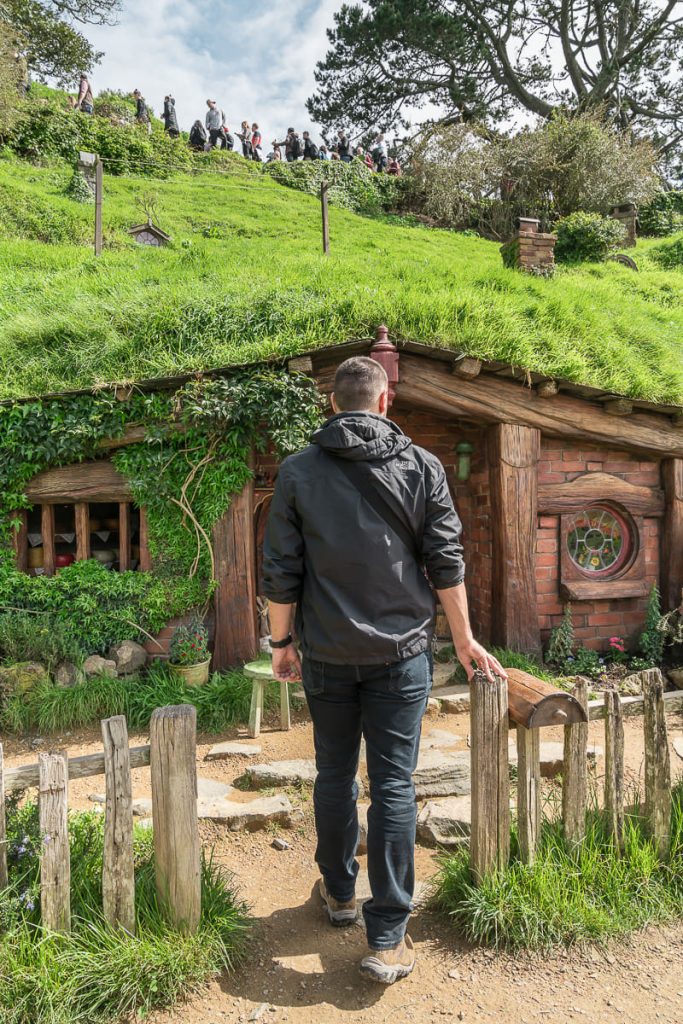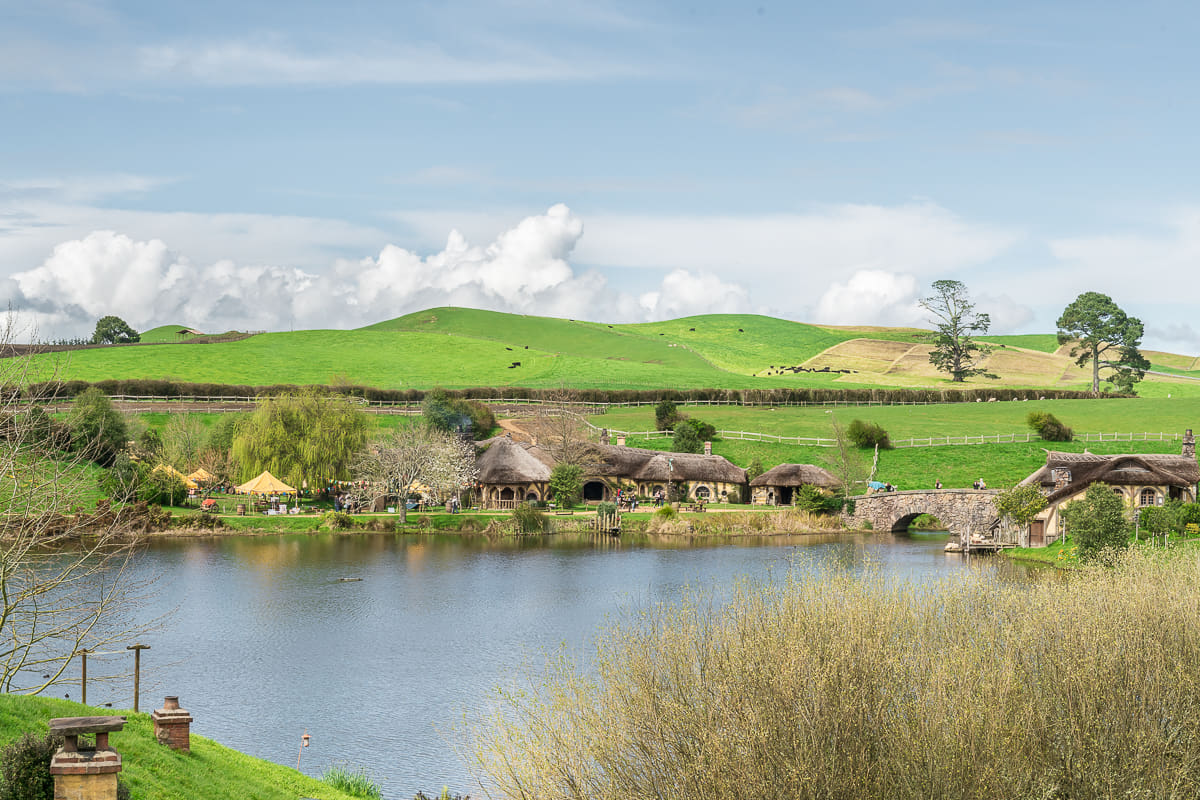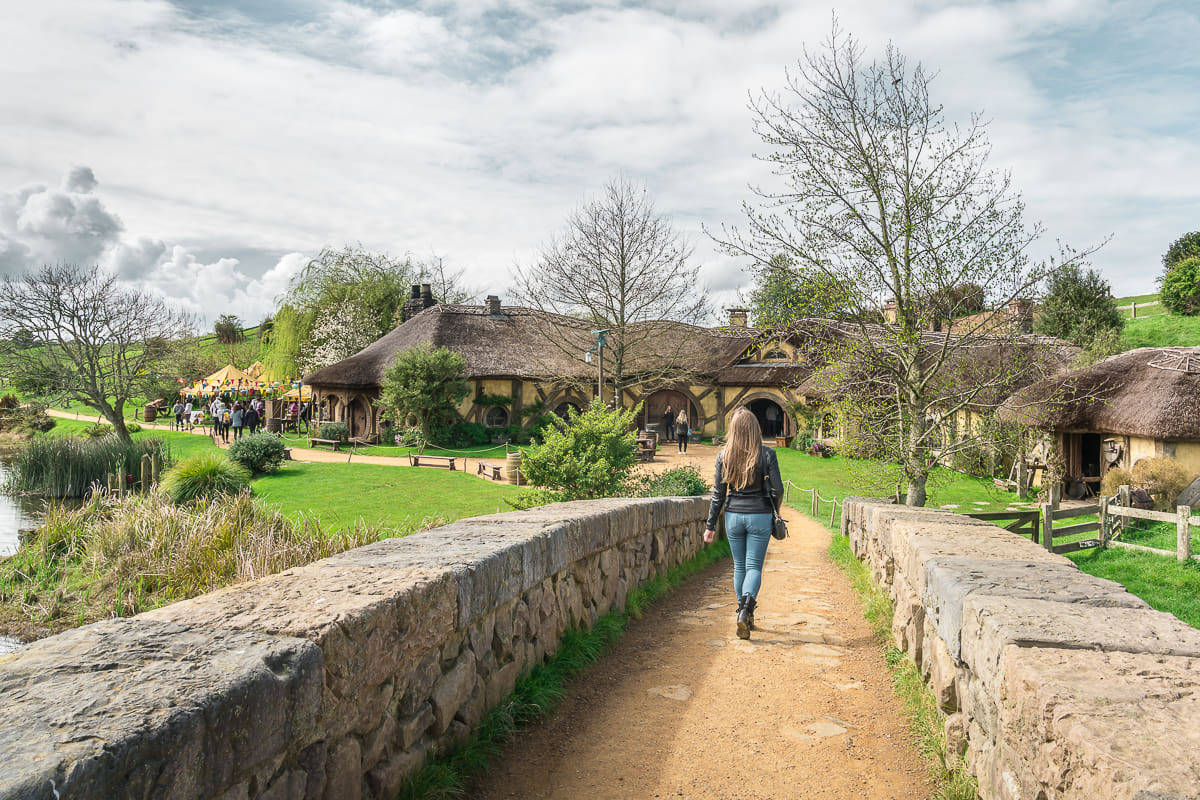 A Drink At The Green Dragon Inn
When we reached the Green Dragon Inn, we were treated to an ale (or, apple cider) exclusively brewed for Hobbiton. While sipping our Southfarthing (love the name!) drink, we walked around the beautifully constructed inn.
There are several Hobbiton tour options, check them out here
Its wooden interior – complete with a fireplace, rounded doorposts and quirky details (such as hobbit coats and wooden staffs hanging by the door) – added to the genuine Hobbiton feel.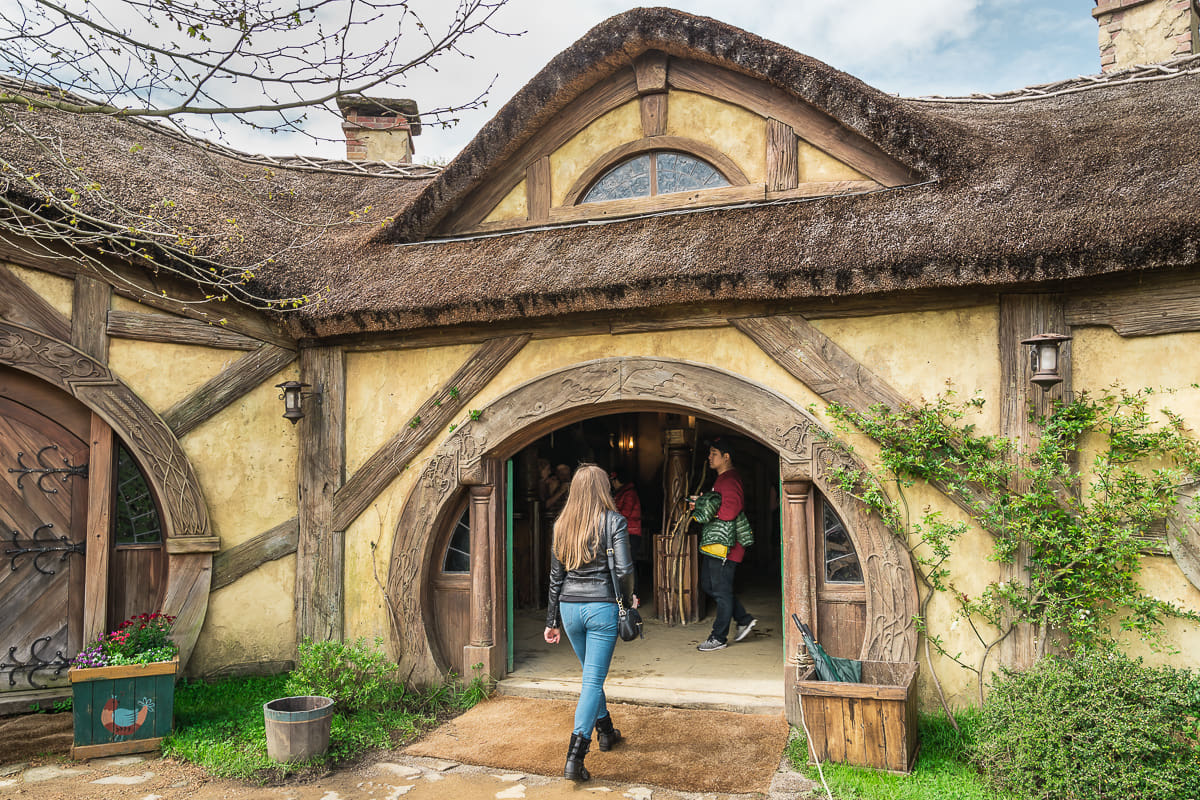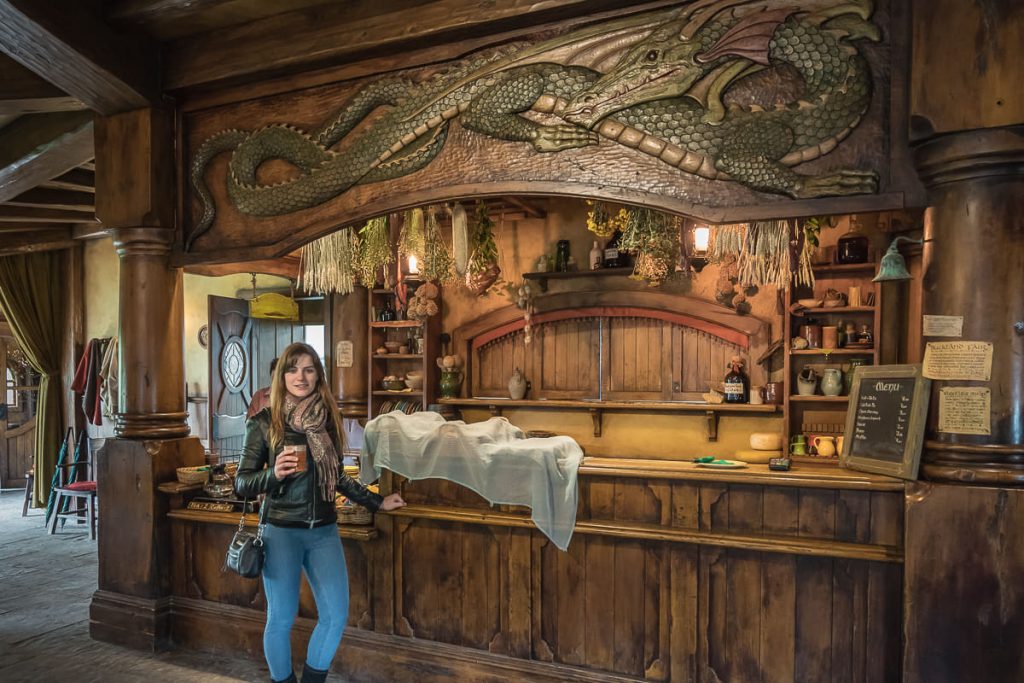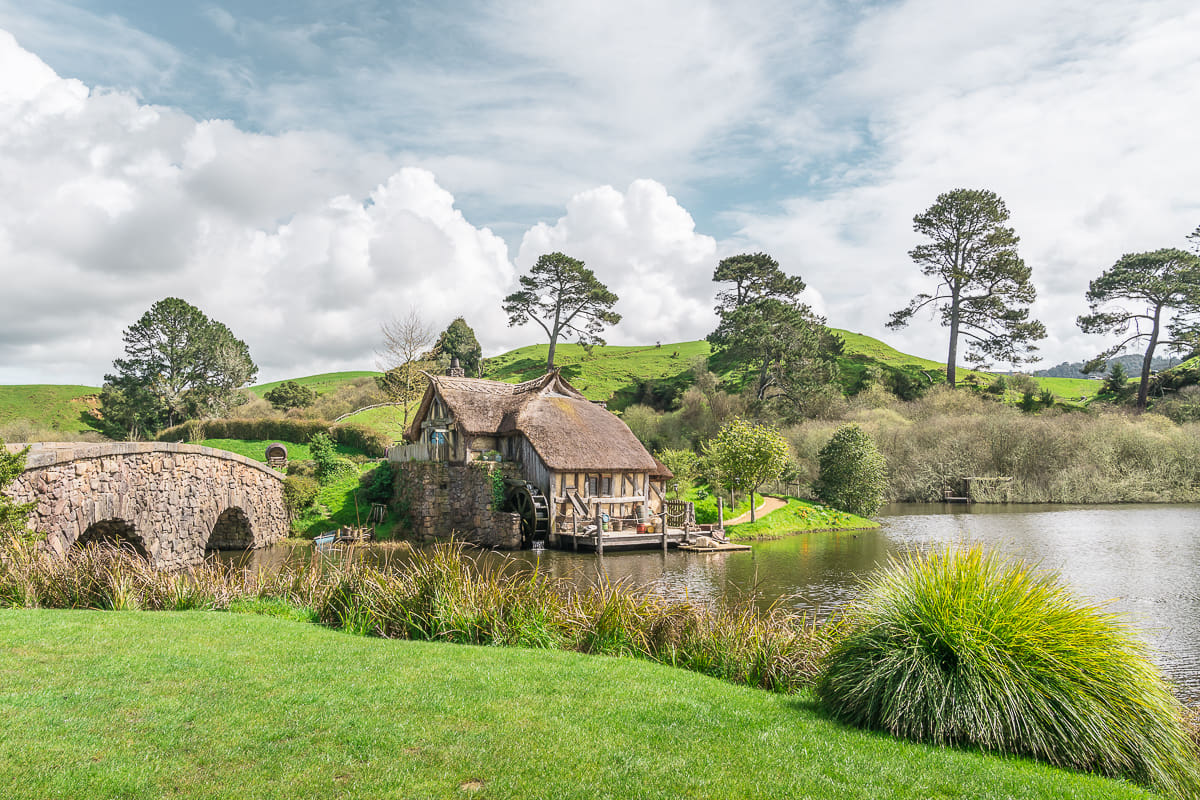 "Oh, you can search far and wide, You can drink the whole town dry, but you'll never find a beer so brown, as the one we drink in our hometown …" – The Golden Hall Drinking Song.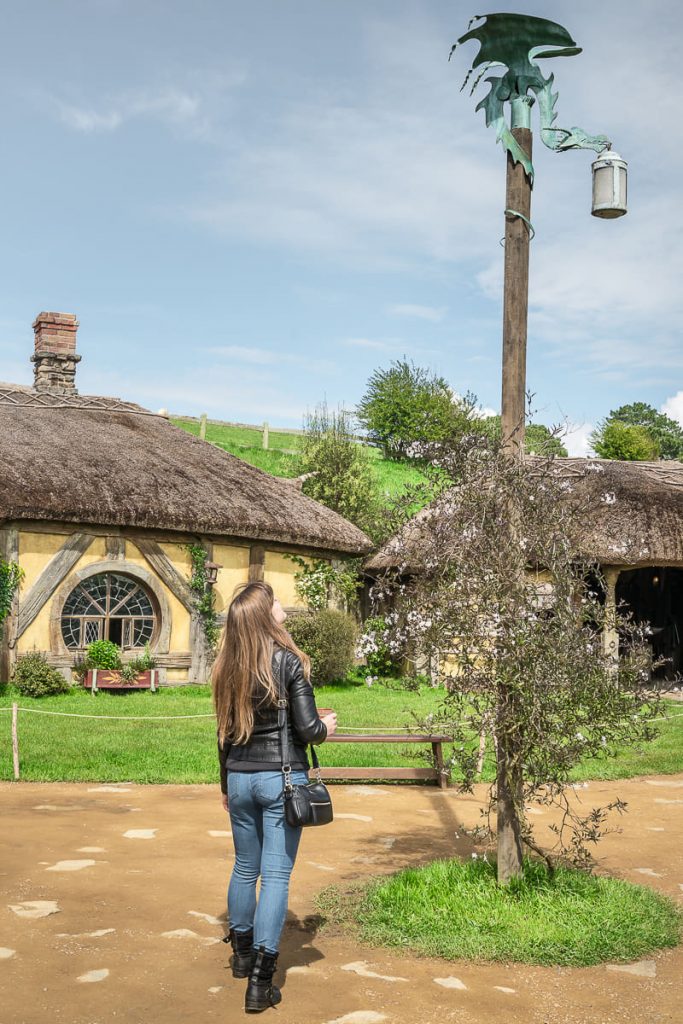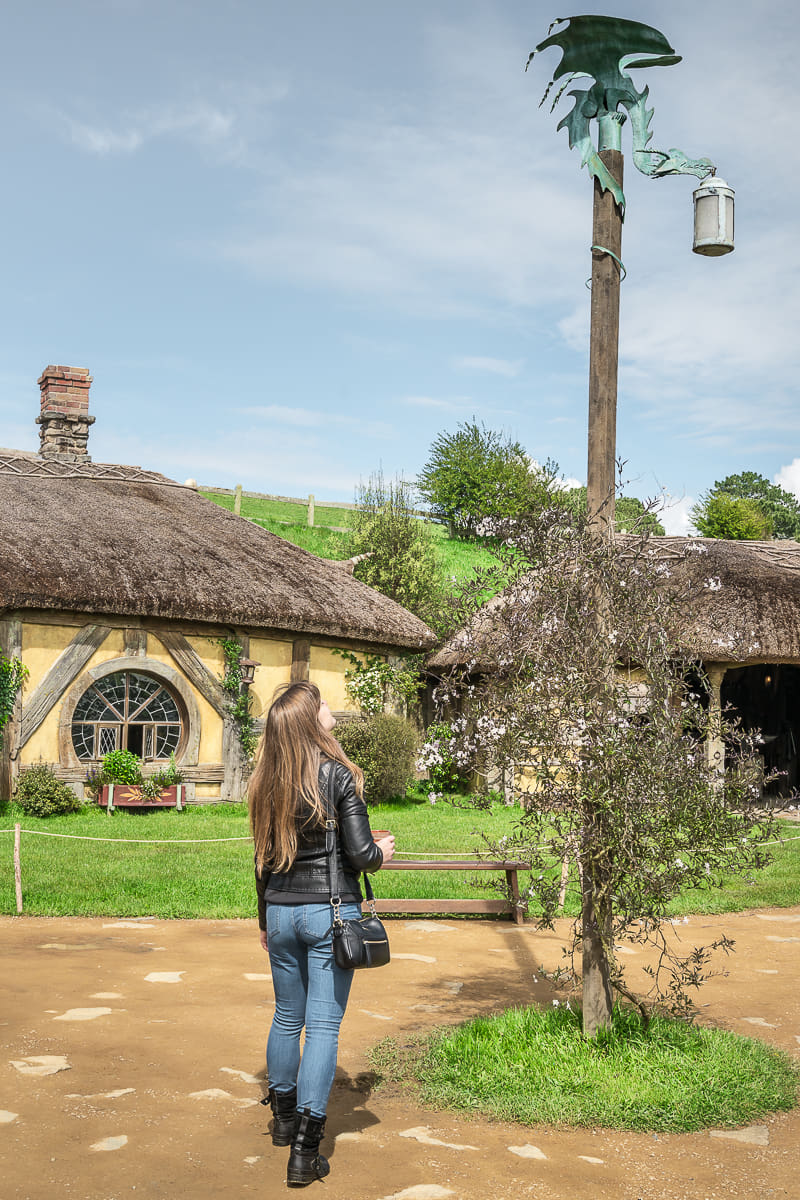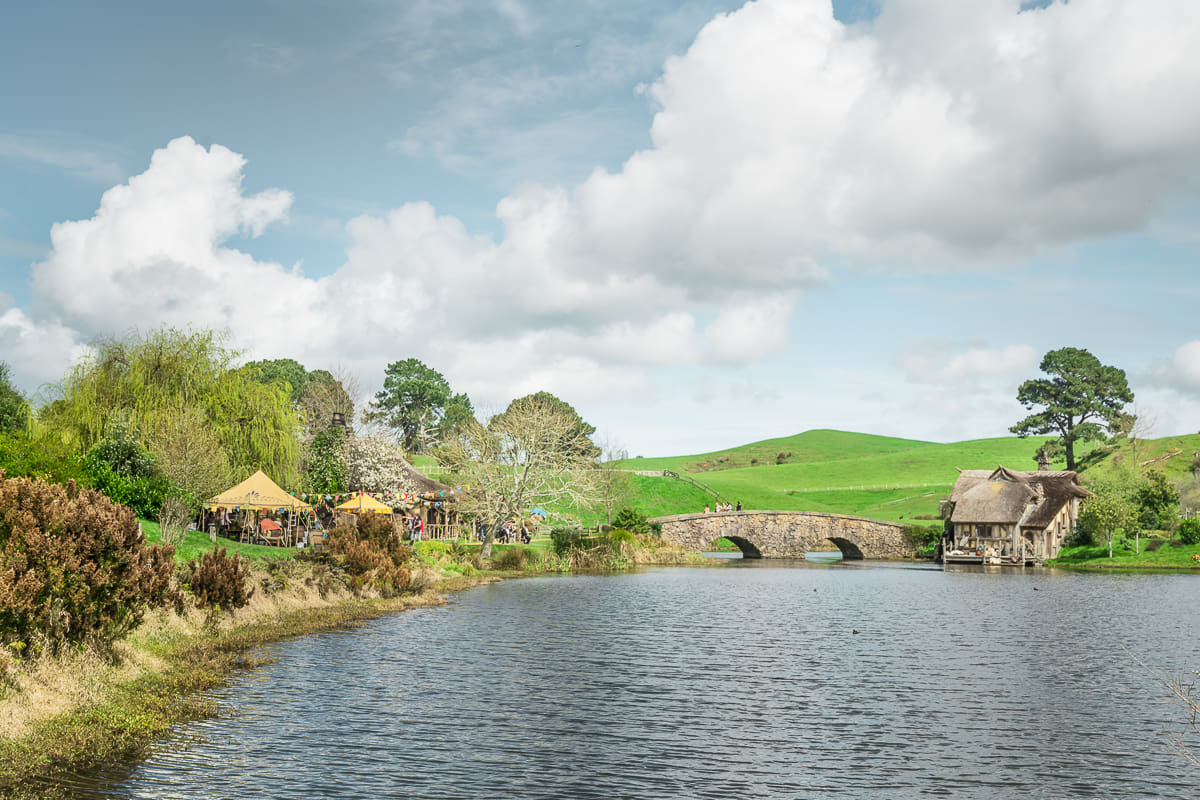 Things To Know Before Visiting Hobbiton
Make sure to book your tickets in advance
Especially during high season because Hobbiton is one of the most visited tourist attractions in New Zealand – and you don't want to miss out!
Can you visit Hobbiton without a tour?
The only way to visit the set is with a guided tour. If you don't want to walk around in a group, you can also book a private tour. Those who book a private tour can also enjoy lunch at the Green Dragon Inn's Party Marquee.
Where is Hobbiton located?
Hobbiton is located on a family-run farm in Matamata, 2h 15 min drive from Auckland, 45 min drive from Hamilton and 1h drive from Rotorua.
Prepare for any type of weather
New Zealand is not known for its tropical weather, so make sure to pack a rain jacket and/or a sweater, as it can rain on any day. Even in the middle of summer, temperatures can drop to 15 degrees or lower, so a sweater can come in handy.
Booking tours
You can book tours that leave from Rotorua or Auckland, but, if you have your own car, you can drive to the Shire's Rest and start the tour there (which is what we did.)
Where to eat in Hobbiton
If you're feeling a little peckish, have some food at the Green Dragon Inn or at the Shire's Rest. But, if you're looking for a feast, check out the evening banquet tour where you can feast on traditional Hobbit fare, having wandered the paths of Hobbiton with lanterns in hand – a unique way to experience Hobbiton!
Special events at Hobbiton
Check the site for any special events that might be happening, such as the Summer Harvest Festival (Saturday, 27th January 2018) and International Hobbit Day (22nd September 2018.) We happened to visit on International Hobbit Day and, if we had known about the event, we might have booked the special festival celebration which included: a tour at dusk, dinner at the Party Marquee and entry to the marketplace with themed stalls.
Is Hobbiton worth visiting?
Even if you're not a Lord of the Rings fan, you will love visiting this truly unique piece of movie magic.
Book Your Hobbiton Tour Here