These past few weeks, we have found ourselves cooped up inside, with any travel plans firmly off the table.
Staying home is the right thing to do — but that doesn't mean you can't enjoy a little escape
The following list is for anyone in British Columbia who misses playing around in their own backyard; for past visitors who want to relive their time in this gorgeous province — and for future travellers who are keen to find out what all the fuss is about.
Whether you have a few minutes (or a few hours) sit back on your favourite couch, grab an indulgent drink and let us transport you to British Columbia's untamed beauty… Enjoy virtual BC!
Hikes
British Columbia is a hiking paradise. From easy walks that take a couple of hours to multi-day camping trips in the mountains… there's something for everyone to enjoy.
Luckily, you can experience your favourite hikes without breaking a sweat!
1. Hike the Train Wreck Trail in Whistler
An easy trail that takes you through the forest up to a suspension bridge, where you can enjoy spectacular views of the Cheakamus River.
At the end of the trail, you'll find several, graffiti-clad boxcars scattered around the forest. -> start your hike here
2. Take a hike on Garibaldi
Hiking Project gives you the opportunity to follow the path of popular hikes around the province.
Downside: You have to create an account to access the virtual hikes. However, once you do so, you will have hours' worth of hikes at your fingertips.
-> Start your Garibaldi hike here
3. Climb the Via Ferrata Route in the Kootenay Rockies
A Via Ferrata is a fixed climbing route with a steel cable running along the entire route. Enjoy this unique type of hike on Mount Nimbus in the Purcell Mountains.
4. Wander around BC's many parks
Accessible BC offers virtual tours of many parks and outdoor spaces. Take a look here: https://accessiblebc.ca/virtual-tours/
5. Explore some of Whistler's easier hikes
Whistler has many easy hikes and walks around the village. You'll come across thundering waterfalls, walk through ancient forests and encounter unexpected sights. All within a short distance from Whistler Village.
Wildlife
British Columbia is home to many animals, including brown bears, grizzly bears, cougars and orcas.
While most encounters in the wild can be dangerous, it's easy to get up close with these animals from the safety and comfort of your home.
1. Visit Grinder and Coola on Grouse Mountain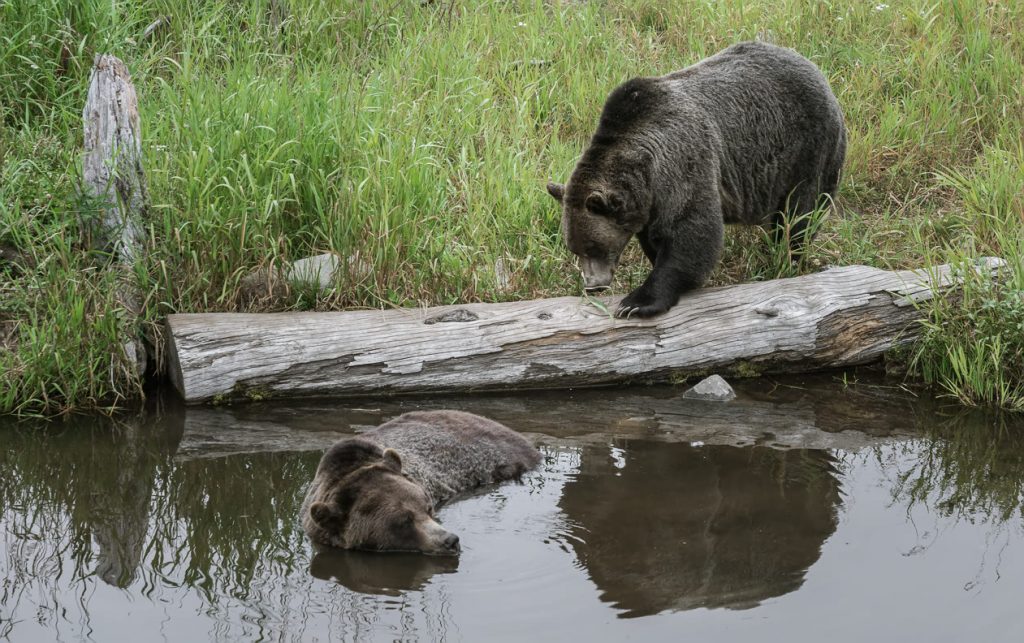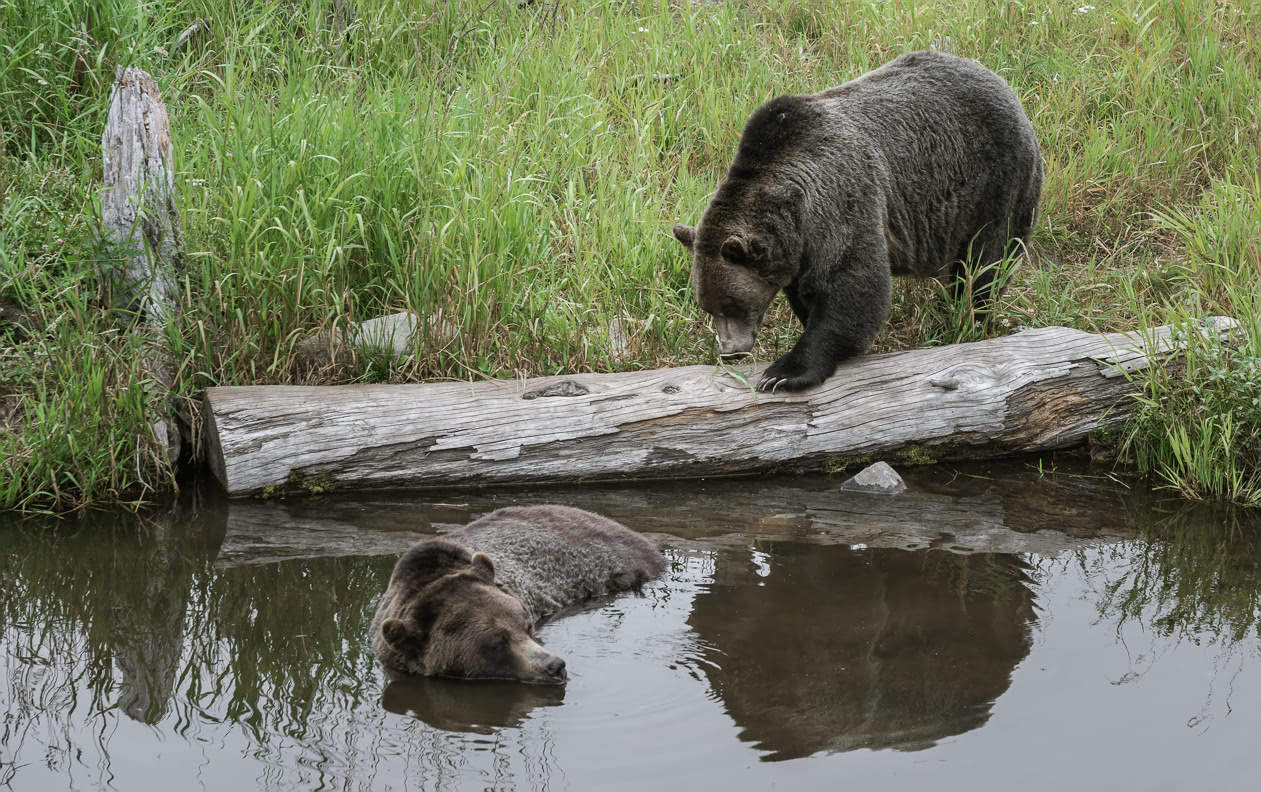 Grinder and Coola are two, orphaned male grizzly bears, who have been living on Grouse Mountain for 19 years.
In winter, you can watch the bears in their bear den. During hibernation, they go into a deep sleep, however, they do still move, roll around or go for short walks during this time.
-> See what they are up to on the bear den webcam or scroll through the timelapse of yesterday's action.
2. Watch the Steller sea lions on Hanson Island
The Steller sea lion, the world's largest sea lion, is a near-threatened species. In winter, one of their favourite haul-outs in BC is on Hanson Island.
-> Find out what they are up to on the webcam or check out the highlights.
3. Live cams at Vancouver Aquarium 
Watch the otters, jellyfish and penguins at Vancouver Aquarium… Watching the jellyfish is so mesmerising! -> Watch the webcams here
Nature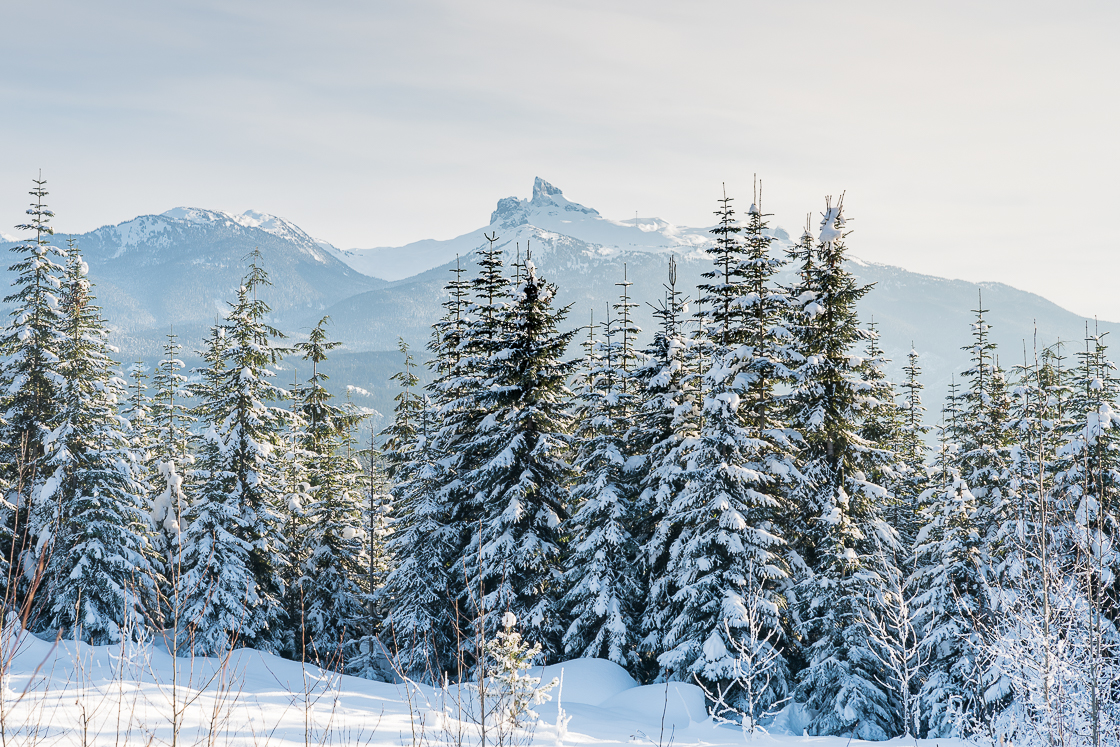 British Columbia is known for its diverse nature… From towering mountains to long stretches of unspoiled beaches, BC is every outdoor lover's dream playground.
1. Explore BC's Muskwa-Kechika Wilderness
Hop on a plane to the Muskwa-Kechika Wilderness, where you can embark on a horse ride from Mayfield Base Camp into the mountains, followed by a canoe trip.
2. Embark on a floatplane ride to Crystal Lake 
One of the best ways to see BC is by floatplane. On this trip, you'll fly over the Chilcotin Mountains and Bridge Glacier before landing on Crystal Lake.
3. Explore the Great Bear Rainforest
This vast wilderness measures 6.4 million hectares (roughly the size of Ireland) and encompasses a quarter of the world's coastal temperate rainforest.
The Great Bear Rainforest is the only place where you can spot the white Kermode bear or "spirit bear".
If you want to go off the beaten path, this is the place to do so.
4. Take in the sea air at the many beaches in Tofino
Tofino is known for its nature and surf culture. Since you can't make it to the beaches in Tofino, Tofino brings the beach to you!
-> Chesterman Beach at Wickaninnish Inn
-> Cox Bay at Long Beach Lodge Resort
-> Cox Bay at Pacific Sands Beach Resort:
5. Discover Tofino 
Tofino has more to offer than just beaches! These two, 360-degree videos will give you a glimpse into all that Tofino has to enjoy.
6. Explore remote Haida Gwaii
Haida Gwaii is the perfect place to experience rugged, remote wilderness. Join the trip to this remote island
7. Take a trip to Bute Inlet
This 80-km-long, deep fjord is one of the principal inlets of the British Columbia Coast. It is known for its steep cliffs, towering mountains, cascading waterfalls and abundance of wildlife.
8. Join the Heli Ice Cave Tour in Whistler
Fly over Canada's southernmost icefields on your way to explore natural ice caves.
Culture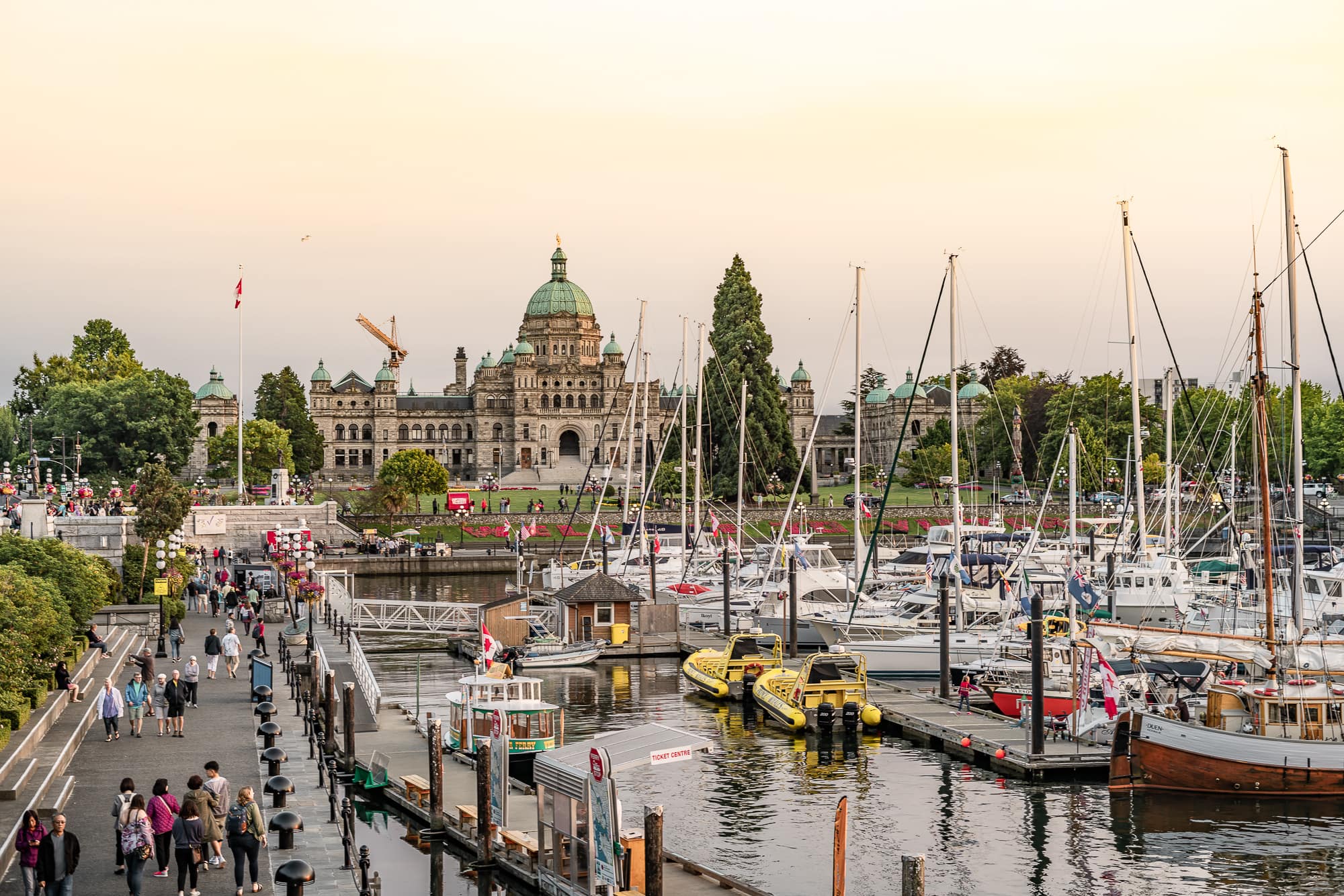 British Columbia culture consists of a unique mix of First Nations, European and Asian influences.
From the beautifully carved totem poles scattered around the province to the dragon boat festivals in Vancouver and Victoria, there are many places around BC that highlight its diverse arts and rich history.
1. Get your dose of art at the Vancouver Art Gallery. 
Wander around the many exhibition rooms and check out the Douglas Coupland exhibition, which took place here in 2014.
You can get up close to the artwork and read about each piece.
-> Explore the Vancouver Art Gallery here
2. Explore the cultural precinct and learn more about BC's First Nations 
The cultural precinct consists of several historic buildings, some dating back to the 1840s.
-> Explore the cultural precinct here
3. Explore First Nations communities
There are 198 First Nations in BC, each with their own traditions and history. This makes BC one of the most diverse provinces in Canada for indigenous peoples.
-> Learn more about First Nations with this interactive map
4. Take a tour of one of Canada's top universities:
The University of British Columbia (UBC) is British Columbia's oldest university, with campuses in Vancouver and Kelowna.
UBC students take you to all the key campus locations, such as the lecture halls and the academic buildings.
-> Take a tour around the campus here
5. Explore Victoria, BC's capital 
Victoria is the capital of BC and is located on Vancouver Island. The city is known for its Victorian architecture, beautiful gardens, heritage sites and outdoor adventures.
This tour takes you to Victoria's most iconic sites, such as the harbour, the Empress hotel, Chinatown, the cultural precinct, Fisherman's Wharf and the parliament buildings.
Food & drink
British Columbia's food and drink scene is expansive.
Even though you can't literally go wine tasting at the beautiful wine farms in Okanagan or go on a brewery tour around the craft breweries in Vancouver, you can bring the wines and beers to your home for your own private tasting experience.
1. Take a tour around Canada's most famous wine region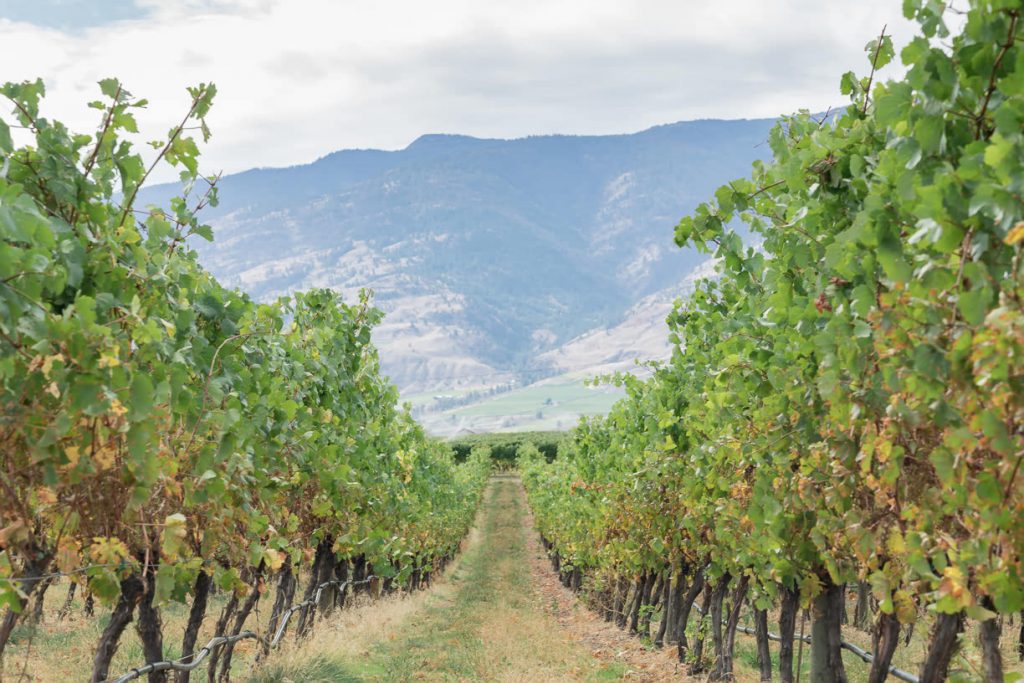 Okanagan is the top wine region in BC. The region features large, family estate wineries and boutique vineyards alike. -> Take the tour around the region here
2. Wander around the Burrowing Owl Estate Winery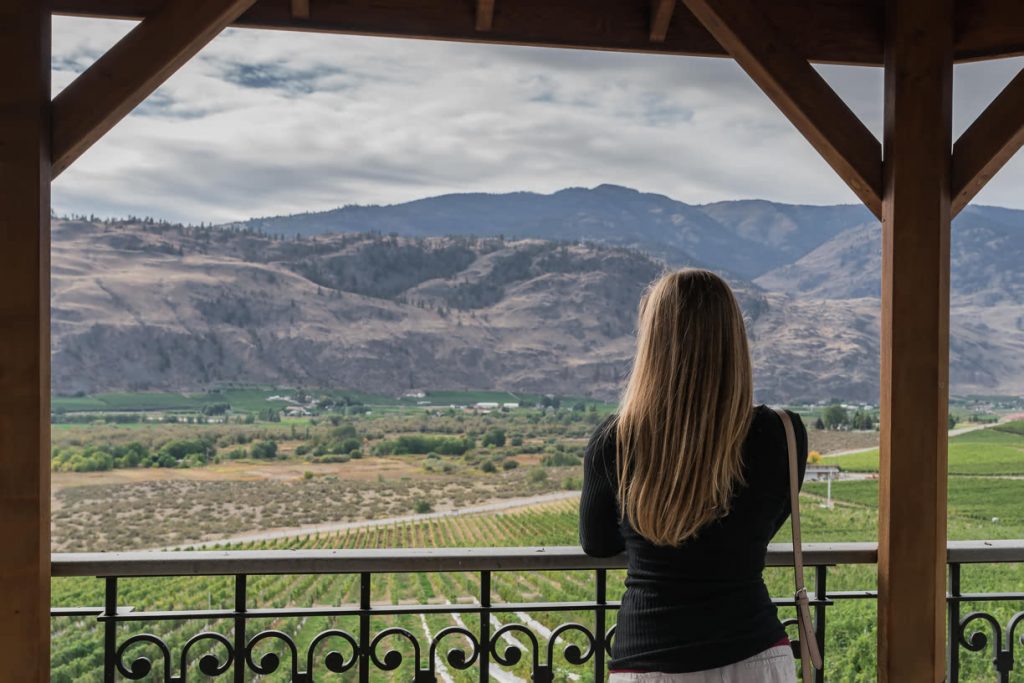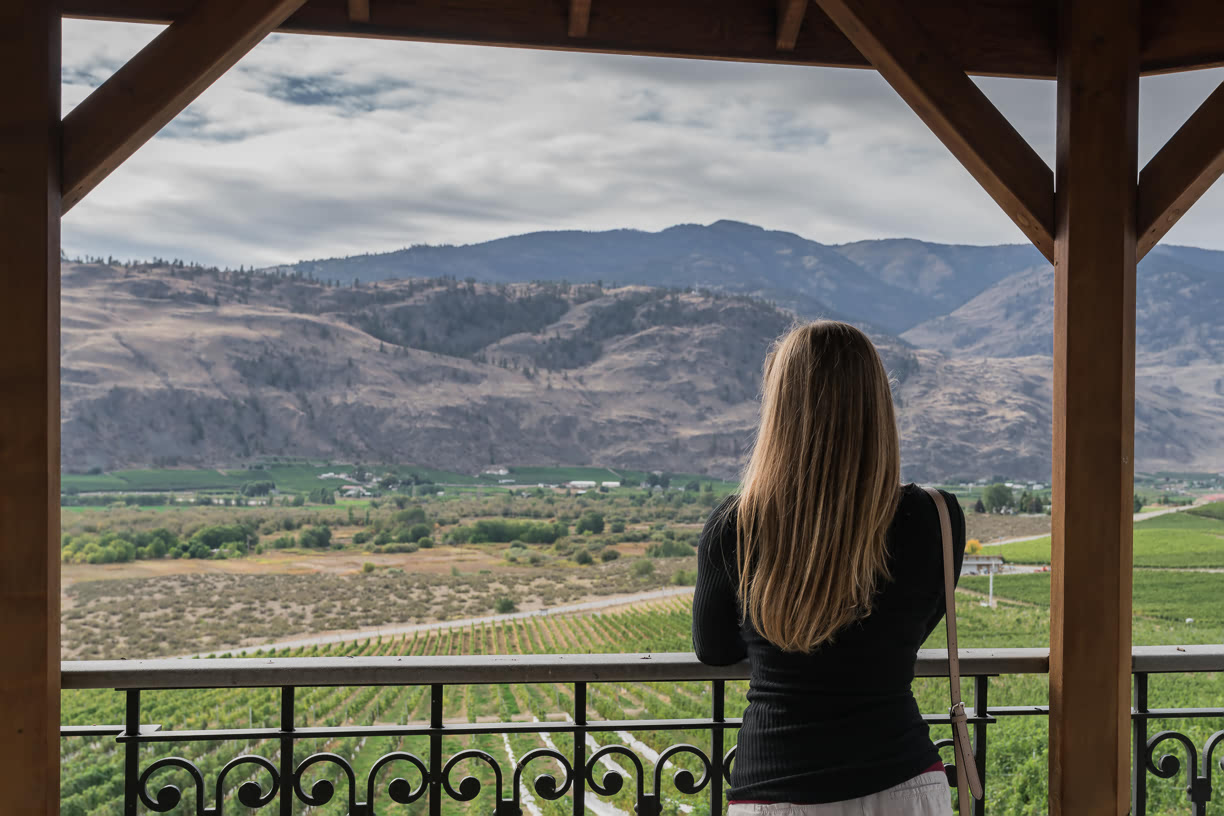 Burrowing Owl is an award-winning estate and one of the area's better-known wineries. -> Take the tour around Burrowing Owl here
3. Enjoy craft beer from some of BC's boutique craft breweries
If you live in Vancouver, you can order a selection of beers from craft breweries, such as Faculty Brewing Co. and Luppolo Brewing Company.
Create your own flight of beers while having a Zoom get together. (You can enjoy same day delivery if you order before 2pm!) -> Order your BC beers here
4. Enjoy BC wines at home
Create your own wine tasting experience at home. Wines from nine Okanagan wineries are available for delivery to British Columbia, Manitoba and Saskatchewan. -> Order your BC wines here
5. Stock up on local food
Legends Haul delivers food and drink from local companies to families based in Greater Vancouver and Squamish.
Enjoy excellent quality food from BC companies, whose products are consciously grown and/or produced.
Legends Haul have also expanded their offerings to include restaurant meals from the likes of Chambar, Savio Volpe and Kissa Tanto.
You can enjoy next day delivery if you order before 12pm! -> Order your shopping from Legends Haul here
British Columbia travel planning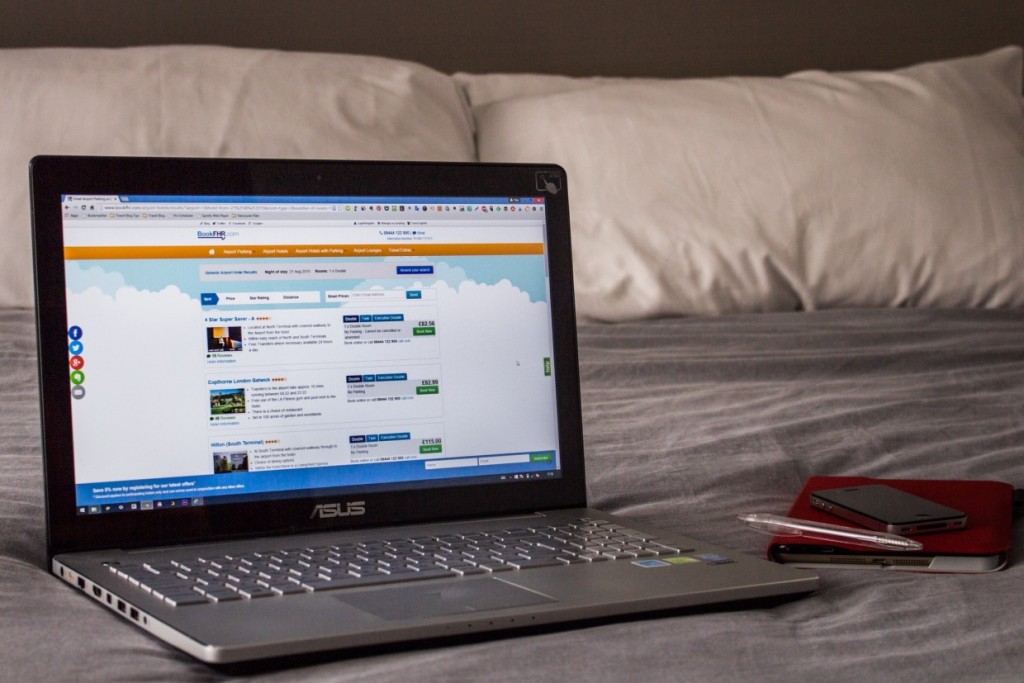 There is no need to cancel your plans to travel around British Columbia indefinitely… In fact, now is a great time to start researching and looking for inspiration for a trip to BC.
We have many different travel guides to get you dreaming about your next trip: