The landscape changed quite drastically as we left the lush rainforest behind and entered the semi-arid region of the South of Okanagan in British Columbia, Canada. Green fir trees made way for golden, rolling hills and scrubby terrain. Adding a splash of colour to the otherwise dry-looking terrain were the green vineyards perched against the gentle, sloping hills. This may come as a surprise, but Canada's only desert is home to a growing wine community with many award-winning wines being produced here… Welcome to Osoyoos.
As we approached the town, a large lake came into view: Osoyoos Lake is the warmest freshwater lake in Canada and is surrounded by unspoiled vineyards along its perimeter. 37 wineries are now a member of The Oliver Osoyoos Winery Association, a non-profit organisation with the goal of developing the wine industry in Oliver and Osoyoos through education and promotion.
While driving through the region, we visited a few famous and lesser known wineries and learned about their fascinating history.
Stoneboat Vineyards
[one-half-first]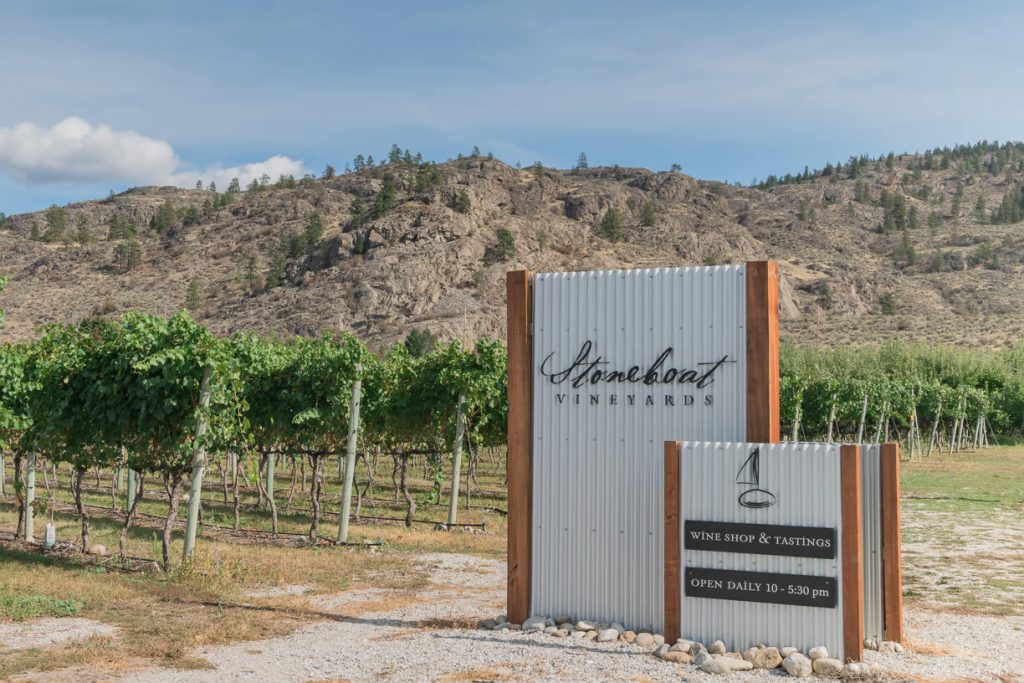 [/one-half-first]
[one-half]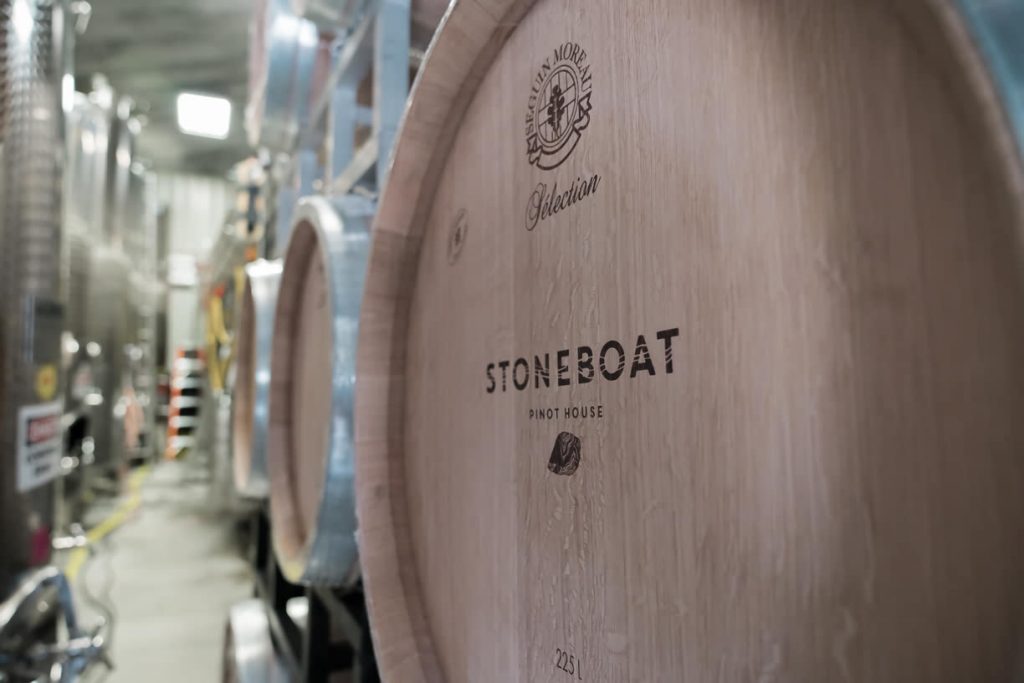 [/one-half]
As we drove through the valley, we passed many picturesque wineries, each of them offering wine tasting to anyone keen to sample their BC wine. We stopped at Stoneboat Vineyards, a family-owned winery only 20 minutes from downtown Osoyoos.
The lovely Julie Martiniuk greeted us, who, together with her husband, Lanny, purchased the fifteen acre-orchard in 1979 and planted their first vines in 1983. 40 years later, they now have over 48 acres and are producing award-winning wines.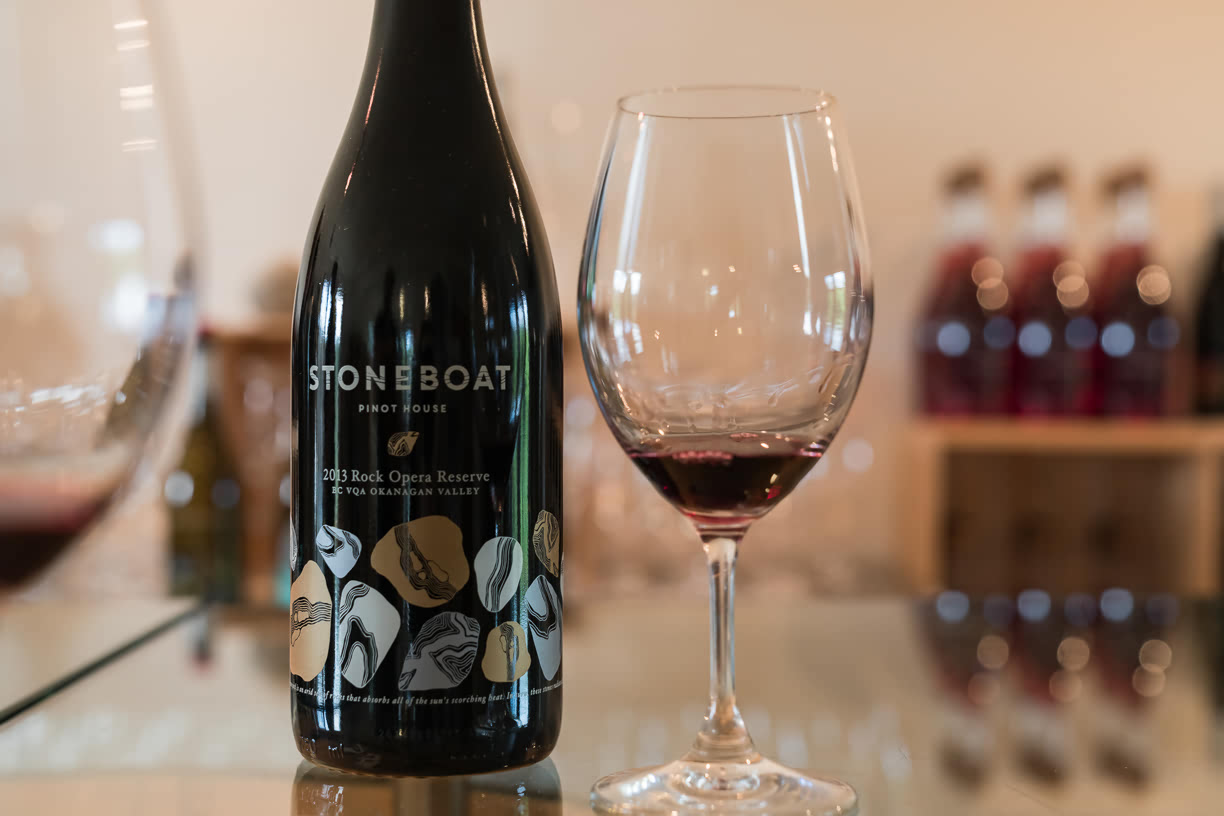 Each winery has its own interesting story and Stoneboat is no exception. Given the area's rocky soil, the caretakers had to use a stoneboat – a sledge for carrying stones – to clear the vineyards of its river rocks. As a tribute to the original caretakers, Julie and Lanny named the vineyard Stoneboat Vineyards.
The couple soon realised the rocky soil was perfect for cultivating one particular grape: the Pinots, which thrive in this soil that is found around a small area on the Black Sage Bench.
Julie explained, saying, "It's a little bit rockier up here, so it's well-suited for Pinots. As a result, our Pinot Noir has won lots of awards."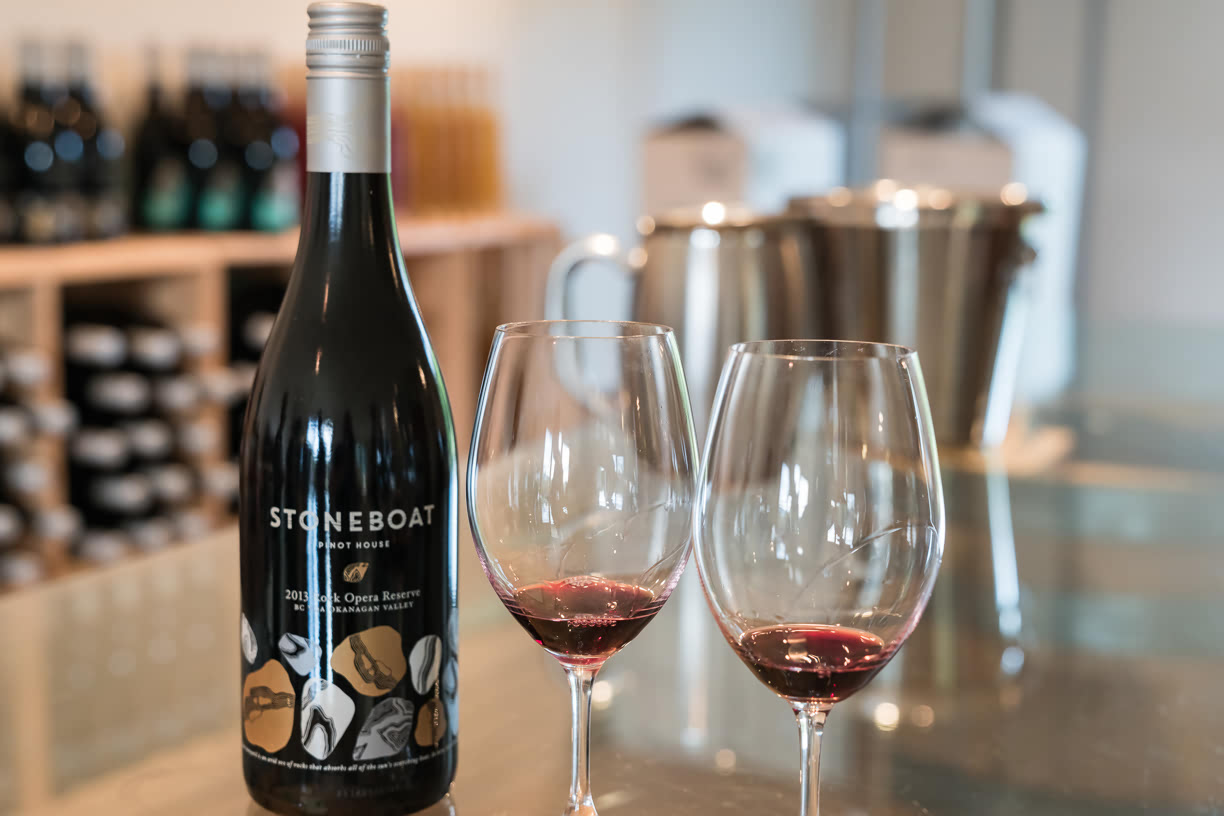 I love wine, but I am by no means a wine connoisseur. However, after each wine sample, I could appreciate the different nuances of each grape. Suddenly, Julie produced a slim, frosty looking bottle, which contains the world's only Pinotage ice wine. Thanks to the cooler temperatures in the area, Stoneboat can produce these delicious dessert wines. "We've seen -20, not that often. Sometimes it just hovers around 0, but we definitely wouldn't be able to get ice wine every year if it didn't get this cold."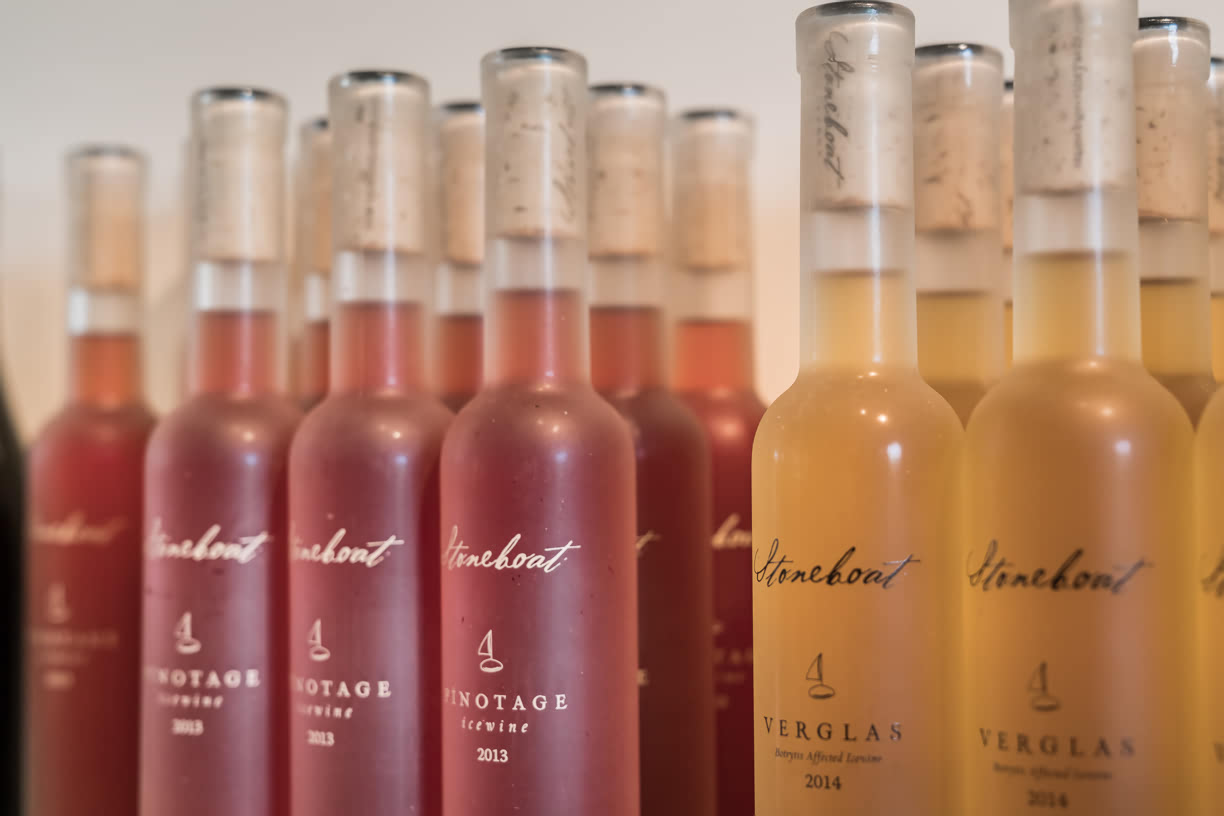 I instantly fell in love with the ice wine's sweetness and the raspberry undertones. Even though cooler temperatures provide the ability to produce these delicious ice wines, it also comes with a whole lot of other problems. "We can get -15 and that means vine death sometimes," Julie said to us. "We have to worry about frost because it gets a little bit cooler over here, especially during the spring. We use the overheads for frost protection. It can make a difference by raising the temperature enough so we don't get the cold settling around the vines."
I would highly recommend a visit to this Pinot House when you're visiting Okanagan, and try out their amazing ice wines, as well as their bubbly rosé. We left Stoneboat Vineyards with four bottles of wine, an excellent collection to enjoy back at home in Vancouver.
Looking For A Lunch Spot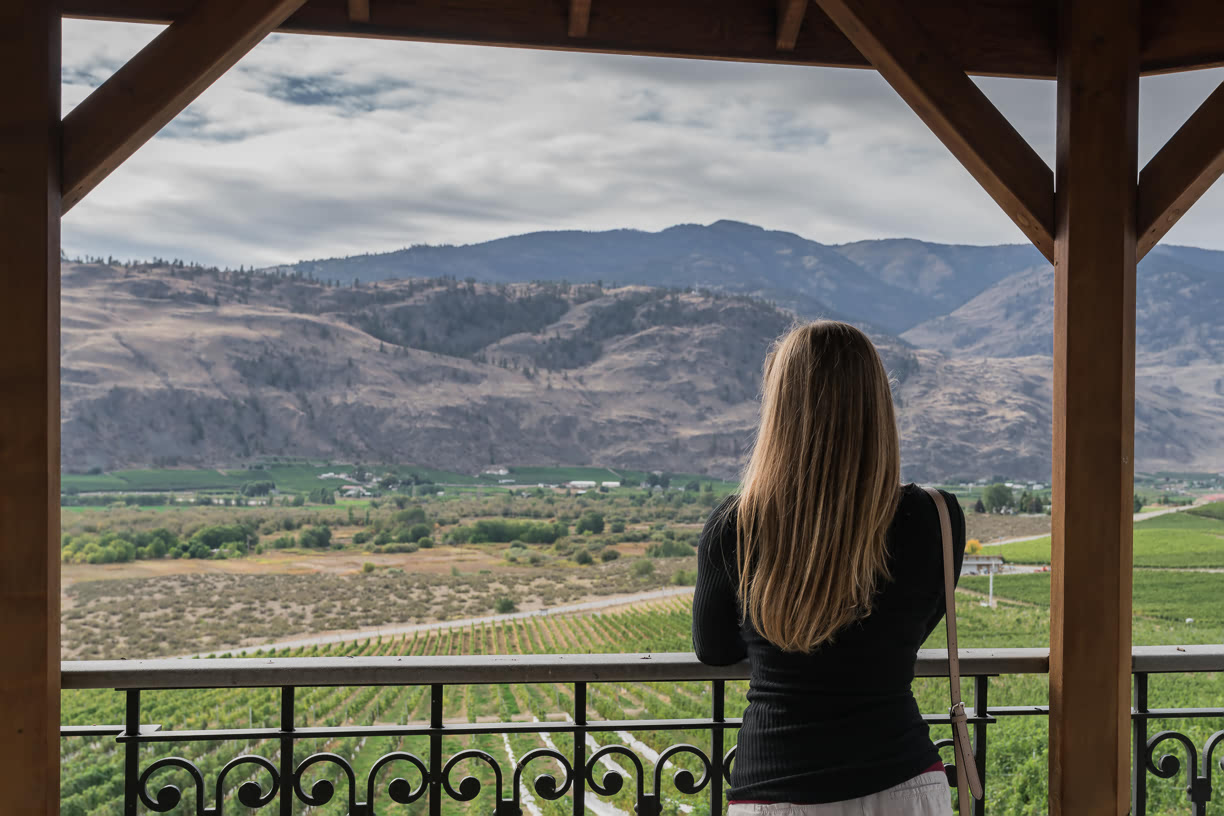 [one-half-first]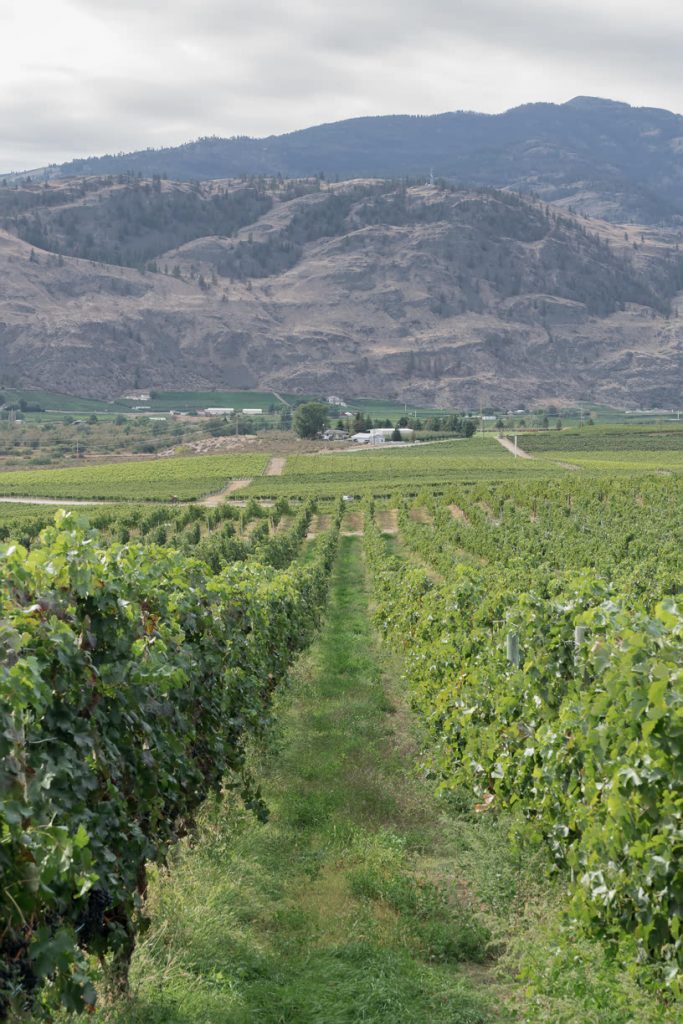 [/one-half-first]
[one-half]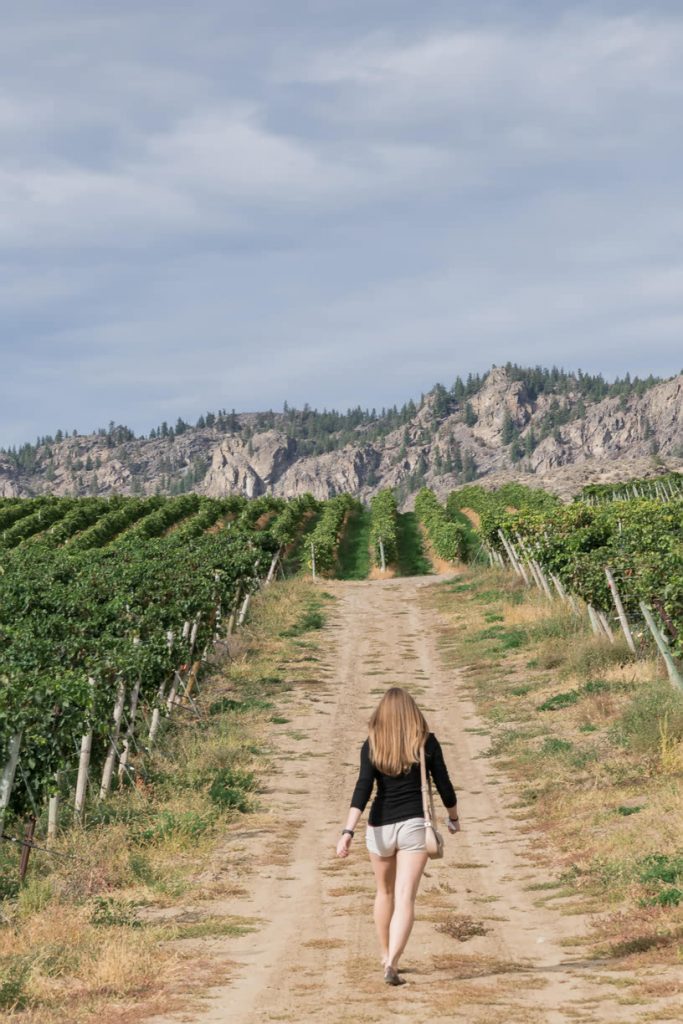 [/one-half]
After our visit to Stoneboat Vineyards, it was time for a quick bite to eat. We continued driving through the quaint vineyards and winding pathways in search of a lunch spot. Our first stop was Hester Creek, a Mediterranean-influenced winery where we hoped for a table at their Terrafina restaurant.
Unfortunately, they were fully booked, so we found ourselves back on the road. Wineries in the Osoyoos area have become increasingly popular, with more people have started to explore the region's offerings. It is best to book a table in advance if you'd like to experience one of the winery's restaurants.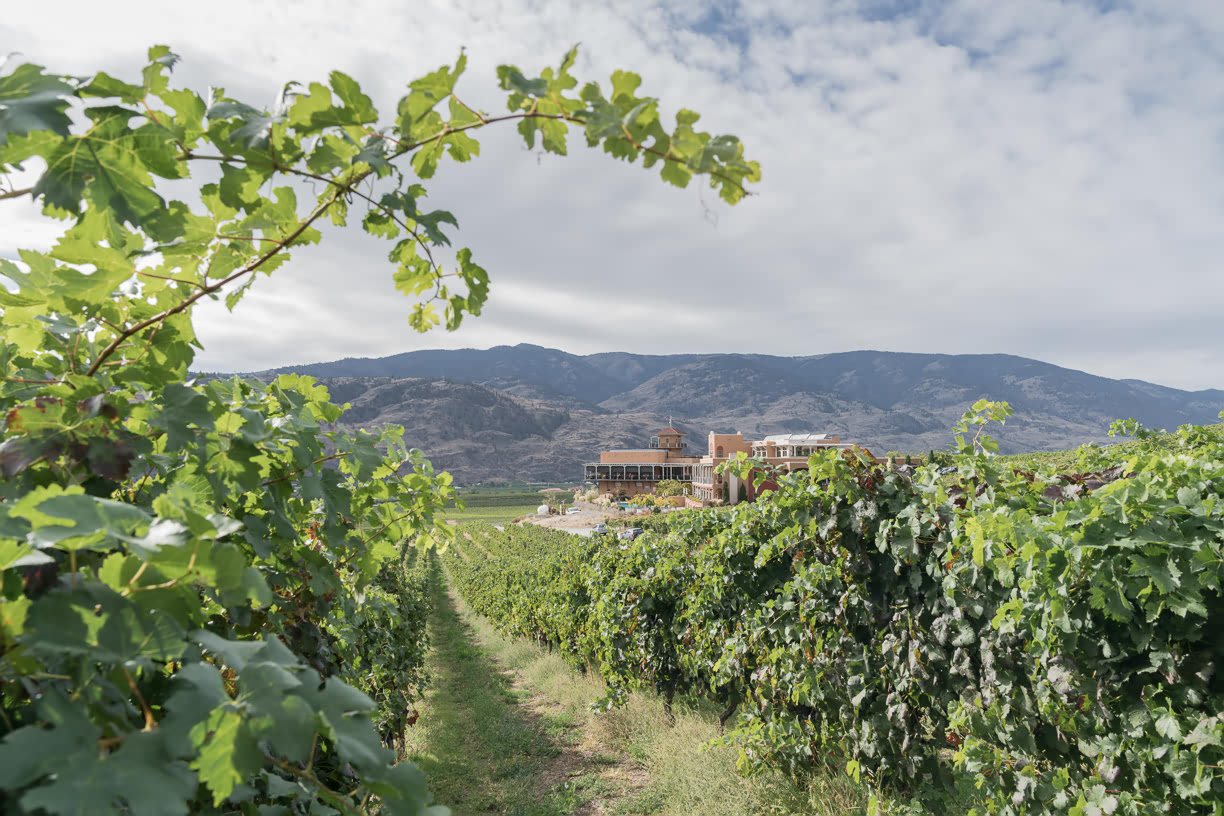 [one-half-first]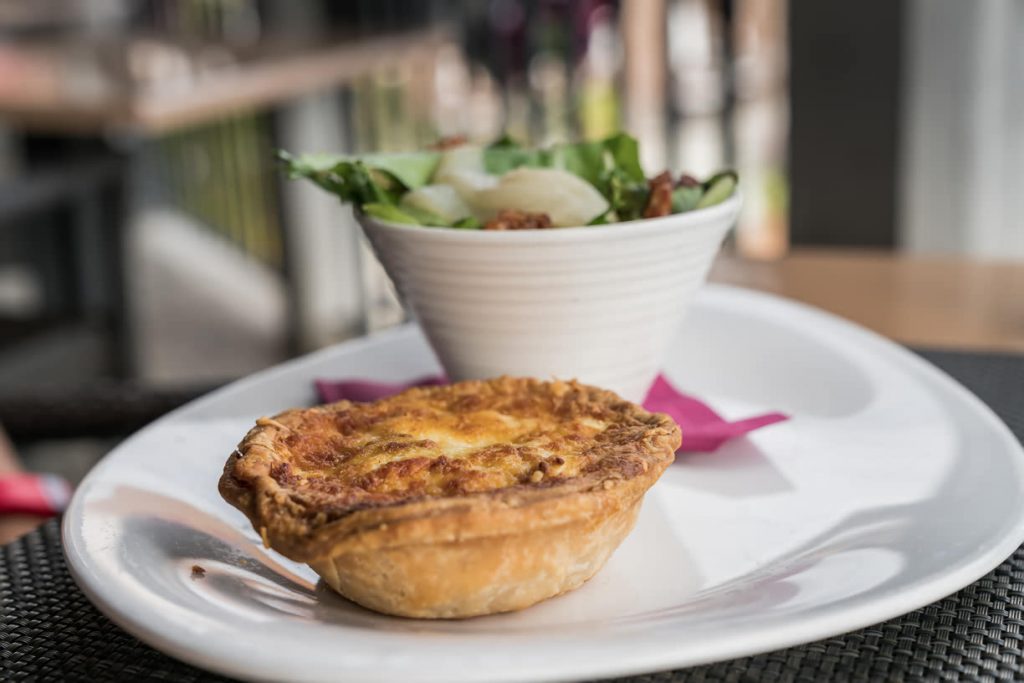 [/one-half-first]
[one-half]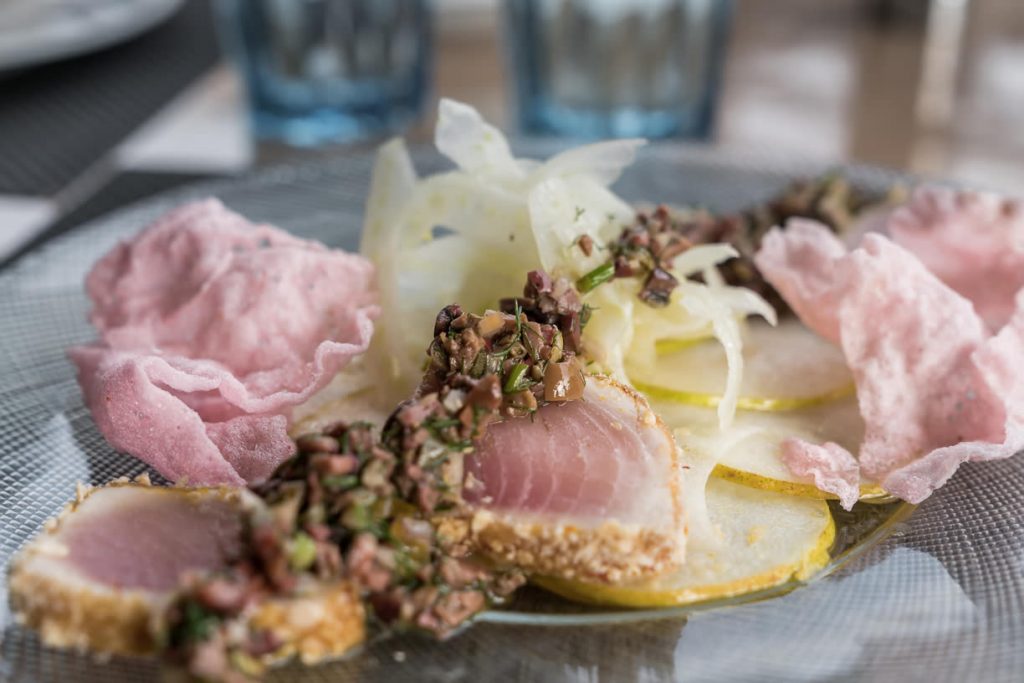 [/one-half]
Luckily, I found a winery which still had a table available: Burrowing Owl, an estate named after the endangered bird. It has a beautiful restaurant with a patio overlooking the vineyards. The views are spectacular and the food is delicious. After our meal, we took a stroll through the vineyards before heading back to the car and onto our next winery: Tinhorn Creek.
Thinhorn Creek
With over 150 acres of vineyards, Tinhorn Creek is one of the largest wineries in the Osoyoos region. We joined Marilyn for a tour around the grounds and a wine tasting. The winery was bustling with activities as the harvest was in full swing. Chardonnay had been picked that day, and the Chardonnay grapes were available to try in the wine tasting room.
"This is the demonstration vineyard here," Marilyn said, pointing to the five beautifully maintained and manicured rows of vines. "One of the things about Tinhorn that we pride ourselves on is the educational aspect that we deliver here to our guests. You can walk around the area and read the storyboards placed in front of each row."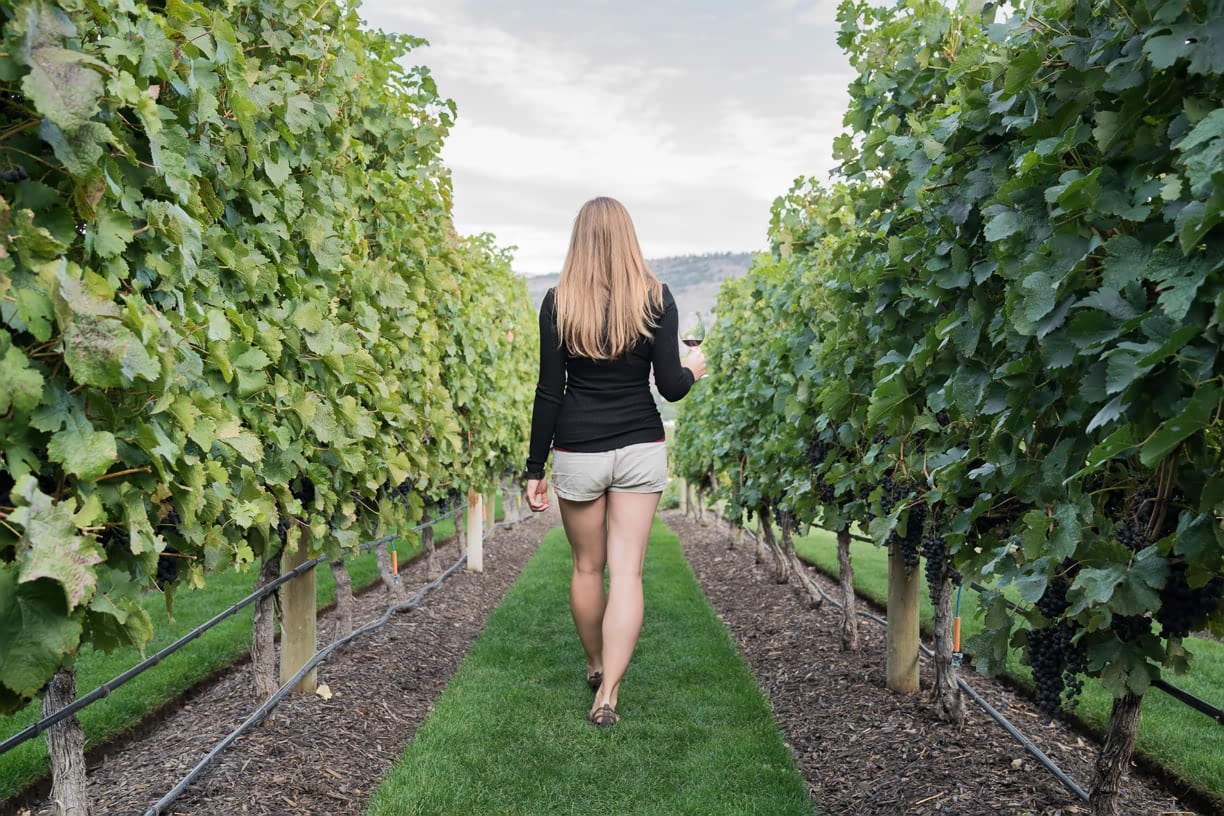 We slowly made our way to the vines and walked through the picture-perfect rows, each with succulent-looking grapes hanging on the lush, green vines. "Each row talks about the leaf, the grape… and you can pick them off of the vine if you'd like to taste them".
[one-half-first]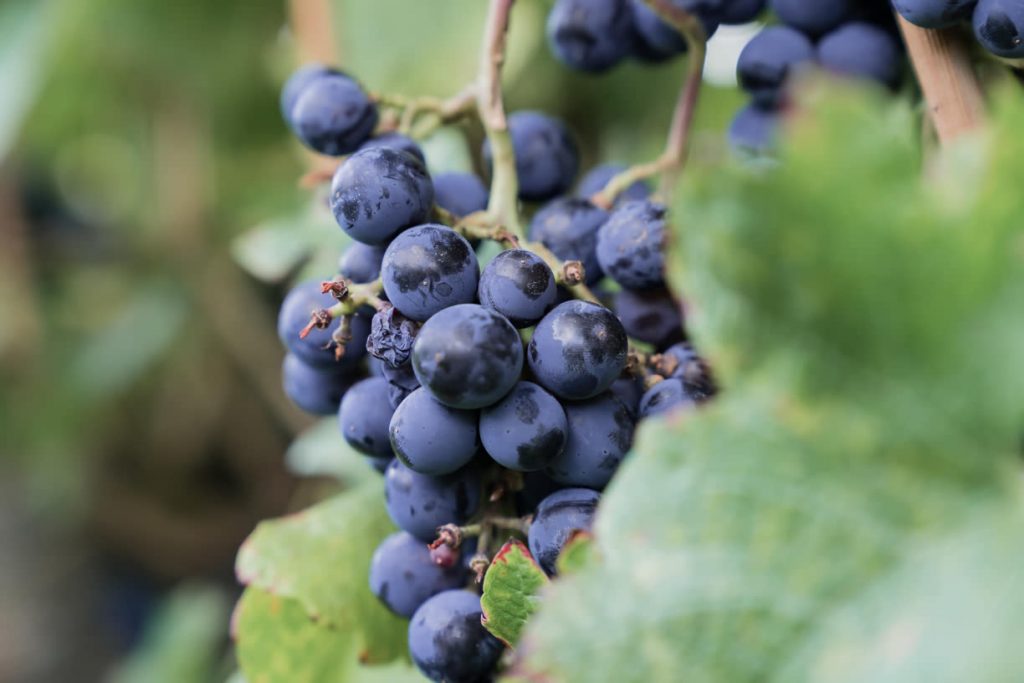 [/one-half-first]
[one-half]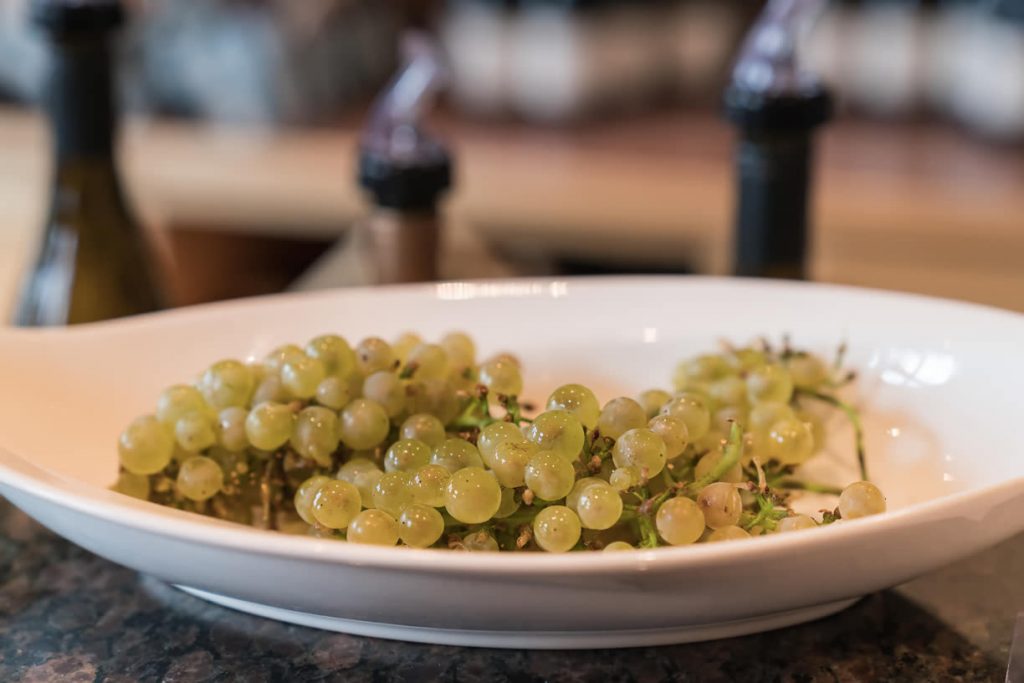 [/one-half]
Apart from their award-winning wines, Tinhorn Creek prides itself in being a sustainable winery.
Marilyn elaborated on this, saying: "We're very strong stewards of the land here. We were the first to implement drip irrigation in this area and we're also the first carbon neutral winery in the Okanagan."
Implementing drip irrigation instead of overhead irrigation has several benefits. Apart from being more water efficient because less water is used, it also means there are fewer pests and diseases. On top of this, there is also less runoff from the vines into the streams, which keeps the rivers and watersheds clean for the salmon.
While enjoying the beautiful weather and stunning views, Marilyn poured us our last wine for the day, as she told us, "This is our Bordeaux-style red, which contains 41% Cabernet Sauvignon, 28% Merlot, 28 Cabernet Franc and 3% Petit Verdot." We sipped our wine and tasted delightful notes of black cherries and chocolate. "What it's missing is the Malbec for this vintage." Marilyn continued, "And the reason it's missing is because the bears ate it all before we could harvest it. Good for the bears – not so much for us trying to make the wine".
Evening Dinner At Miradoro
Miradoro opened its doors in April 2011 at Tinhorn Creek, and in the years that followed, has become a five-time gold winner of the Vancouver Magazine Restaurant Awards.
You can pair Tinhorn Creek's wines (including its library wines), as well as local wines together with Mediterranean-style plates, prepared with local ingredients by an award-winning chef. We opted for the chef's 3-course tasting menu with wine pairings, which included a scallop entree, roasted chicken main and tiramisu for dessert.
[one-half-first]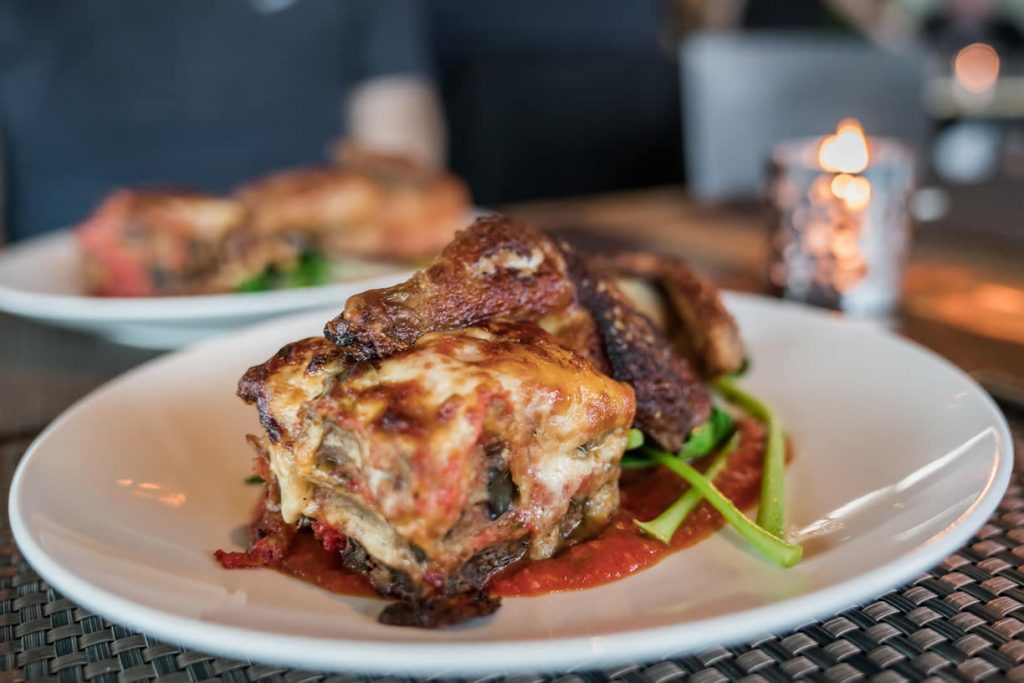 [/one-half-first]
[one-half]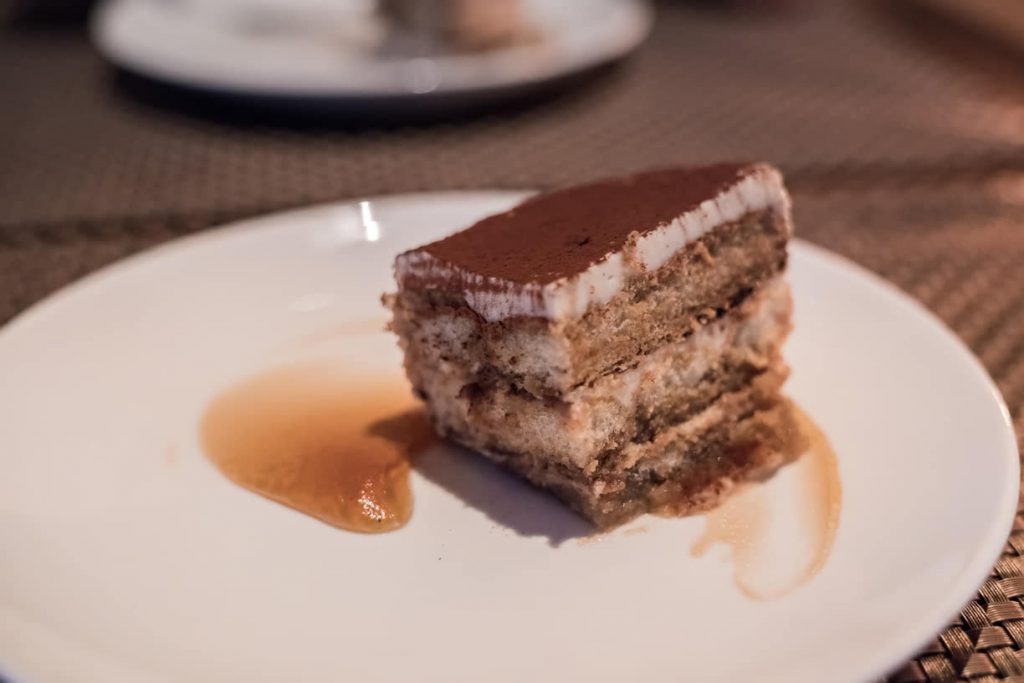 [/one-half]
The food was delicious and the setting was stunning. We finished our meal watching the sun set over the Okanagan Valley.
Moon Curser
Early Sunday morning brought us to Osoyoos's most intriguing winery: Moon Curser. Here, Bev welcomed us into the beautiful wine tasting room. The high ceiling, wooden beams and stunning views over the vineyards, instantly made this one of my favourite tasting rooms of all time. Of it, Bev said, "The tasting room was built and opened in 2005. Back then we were called Twisted Tree."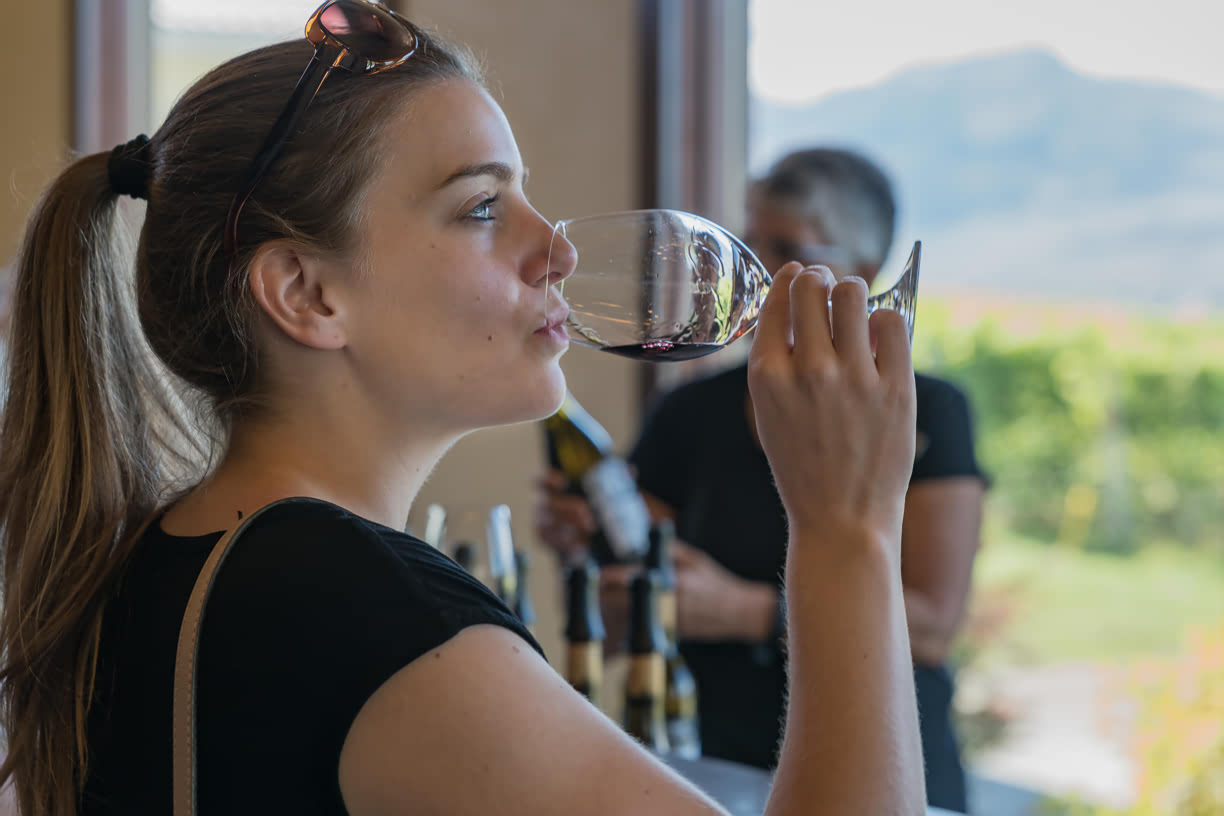 [one-half-first]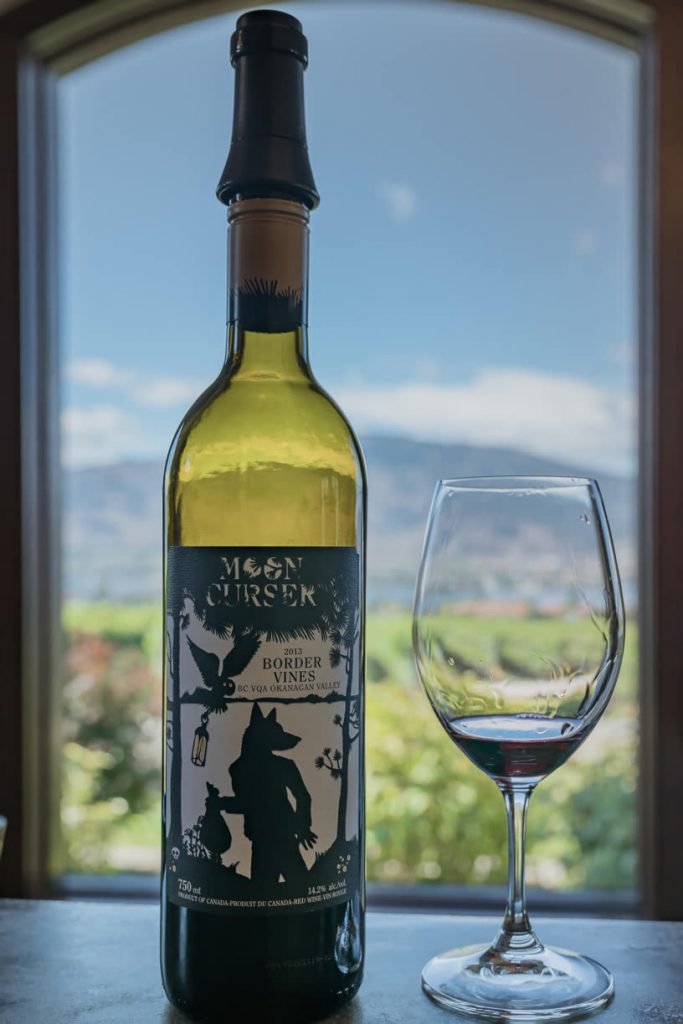 [/one-half-first]
[one-half]
[/one-half]
Outside, a nameplate reminds visitors of Moon Curser's previous name. "Over the next few years, the owners came to realise that Twisted Tree was a good name, but a lot of other people were naming their wineries and businesses in very similar names."
However, five years ago, owners, Chris and Beata, rebranded their winery as Moon Curser. "It's been a very successful transition. People come just for the labels alone."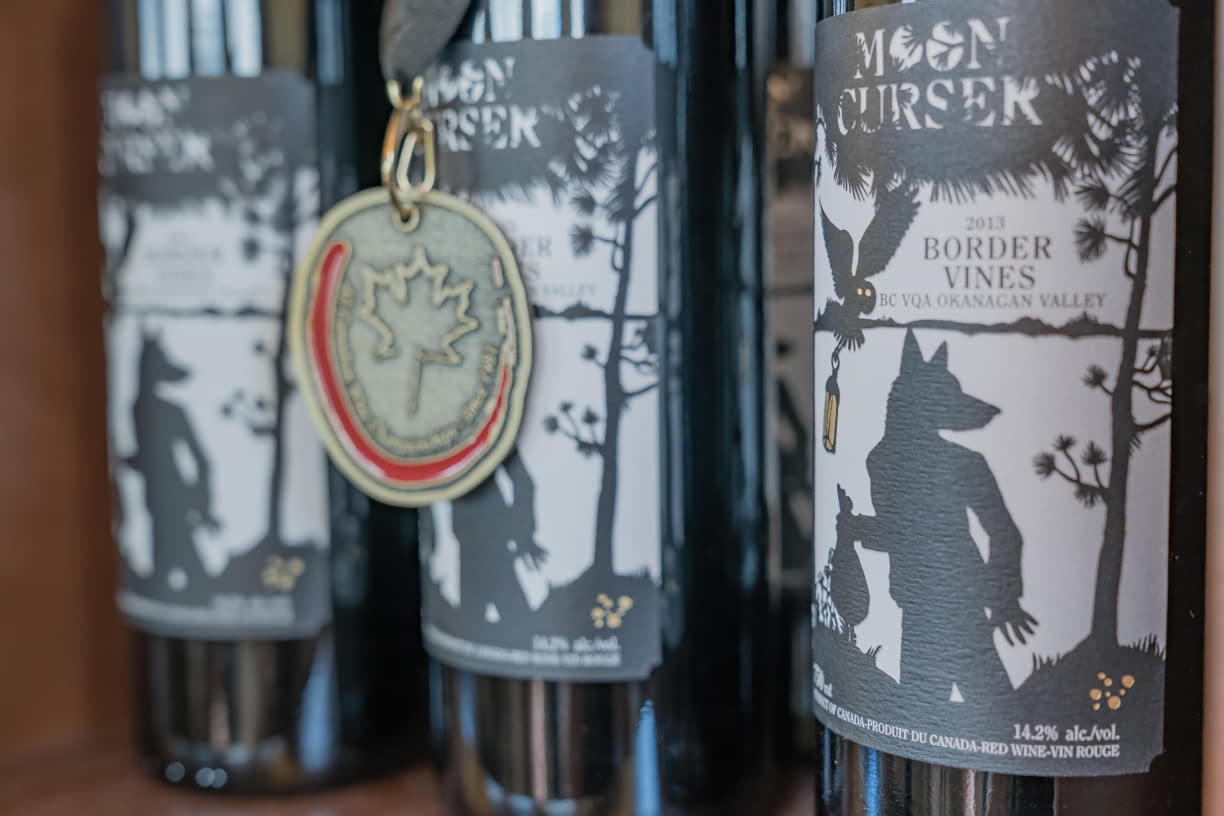 And it's easy to see why, for they've done a marvellous job with the branding, and if I have to be honest, it was one of my main reasons for wanting to visit the winery. The naming of the wines is quite original as well and wine names such as: 'Afraid of the Dark', 'Arneis', 'Nothing to Declare' and 'Dead of Night' work well within the Moon Curser theme.
During the gold rush, under the cover of night, unscrupulous gold-miners would cross the border from Osoyoos to the US, trying to avoid the custom agents. However, the light of the moon would often thwart their plans and expose their activities.
While sampling some of the wines, I was mostly drawn to their red wines. "The owners like the French manner of making wines. Because of the heat we get in this Southern part of the valley, we're known for our big reds." Bev said, as she poured us one of her favourite wines on the list: Carmenere. "This has just a soft, beautiful finish." And she was right. This medium bodied red wine quickly became my favourite with its black pepper undertone. It comes as no surprise that we didn't go home without a bottle of Carmenere.
If you visit the Osoyoos area, make sure to enquire after the winery's history. All have amazing stories, which may surprise you and leave you with a better understanding of the winemakers' hard work and passion, which are involved in the creation of these excellent, award-winning wines.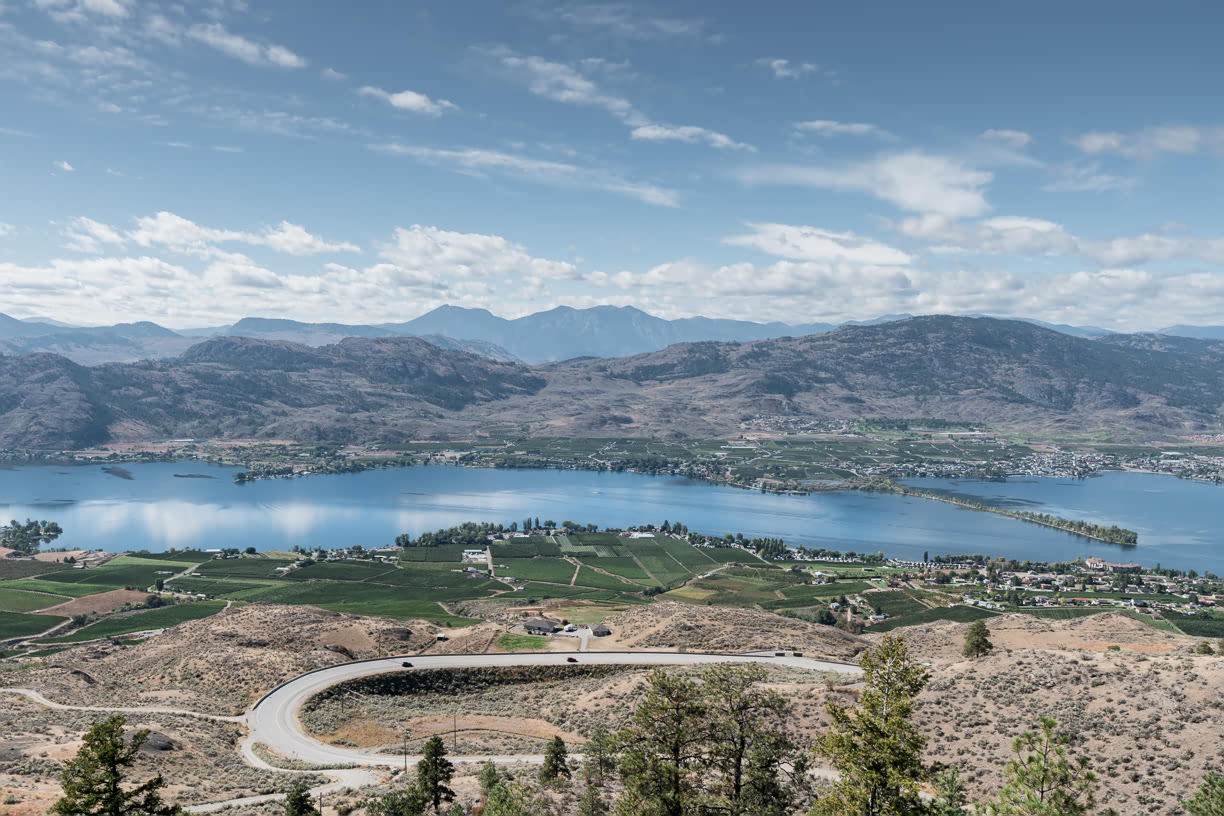 More Info
Plan Your Trip To Osoyoos
To find out more about the wineries in Osoyoos, have a look at Oliver Osoyoos Wine Country website to plan your trip to the South of Okanagan
We were offered complimentary wine tasting at the above mentioned wineries and complimentary dinner at Tinhorn Creek, however all opinions are my own and you will always read my genuine thoughts and experiences.