April marks the time of the year where colourful tulips make their appearance across the Northern Hemisphere… Fields are painted with vibrant pops of colour — a true feast to the eye — and are a welcoming change from the dark and gloomy winter days. Over the years, BC has grown into a must-visit destination for tulip fans.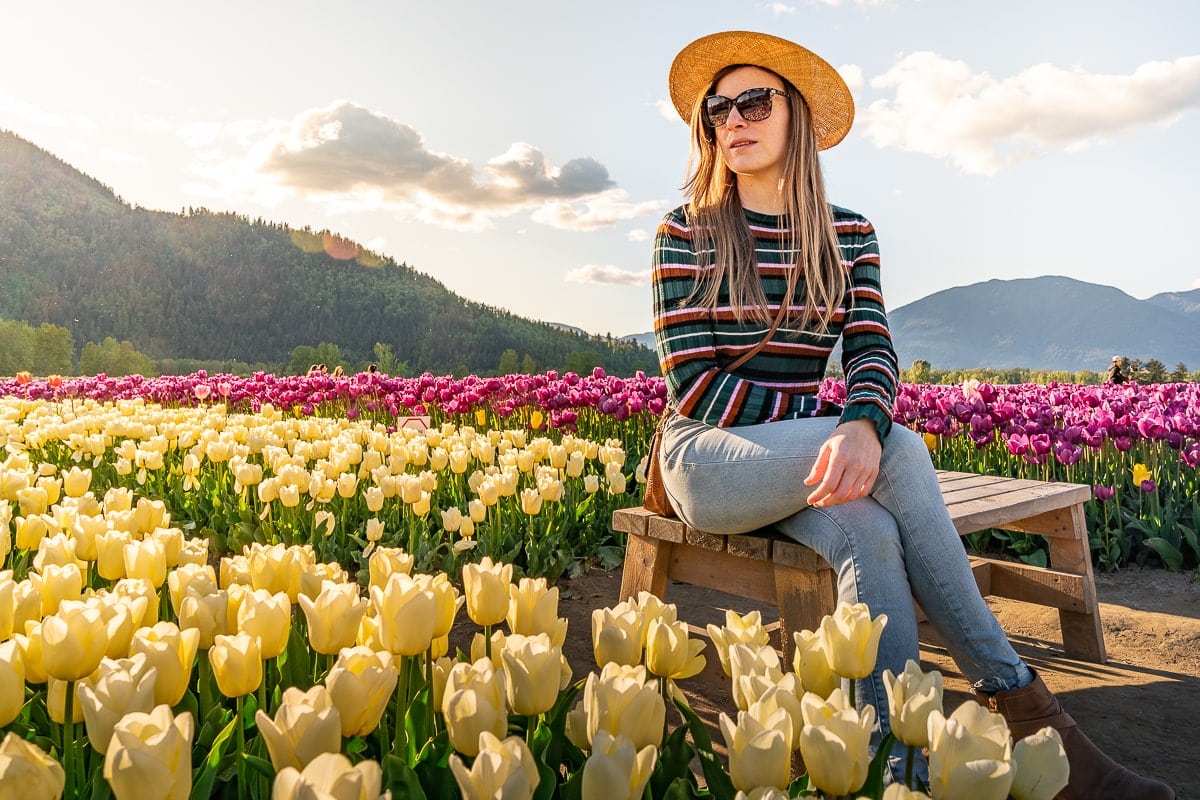 One of the festivals that we most love visiting is the Chilliwack Tulip Festival. With over 20 acres of tulip fields, it is Western Canada's largest tulip festival.
Even though you can't visit the tulip festival this year, it doesn't mean you can't enjoy the tulips at home! The parent company of the Chilliwack Tulip Festival, Onos Greenhouses/Tulips of the Valley is working together with local grocery stores to bring the tulips to you… So keep an eye out on your next visit to Real Canadian Superstore and Save-On-Foods!
Chilliwack Tulip Festival started out as a family passion, which soon became a successful business after they opened up their fields to the public for the first time in 2006.
Apart from the tulips, the festival showcases other spring flowers, including more than 10 varieties of hyacinths and 17 different varieties of specialty daffodils.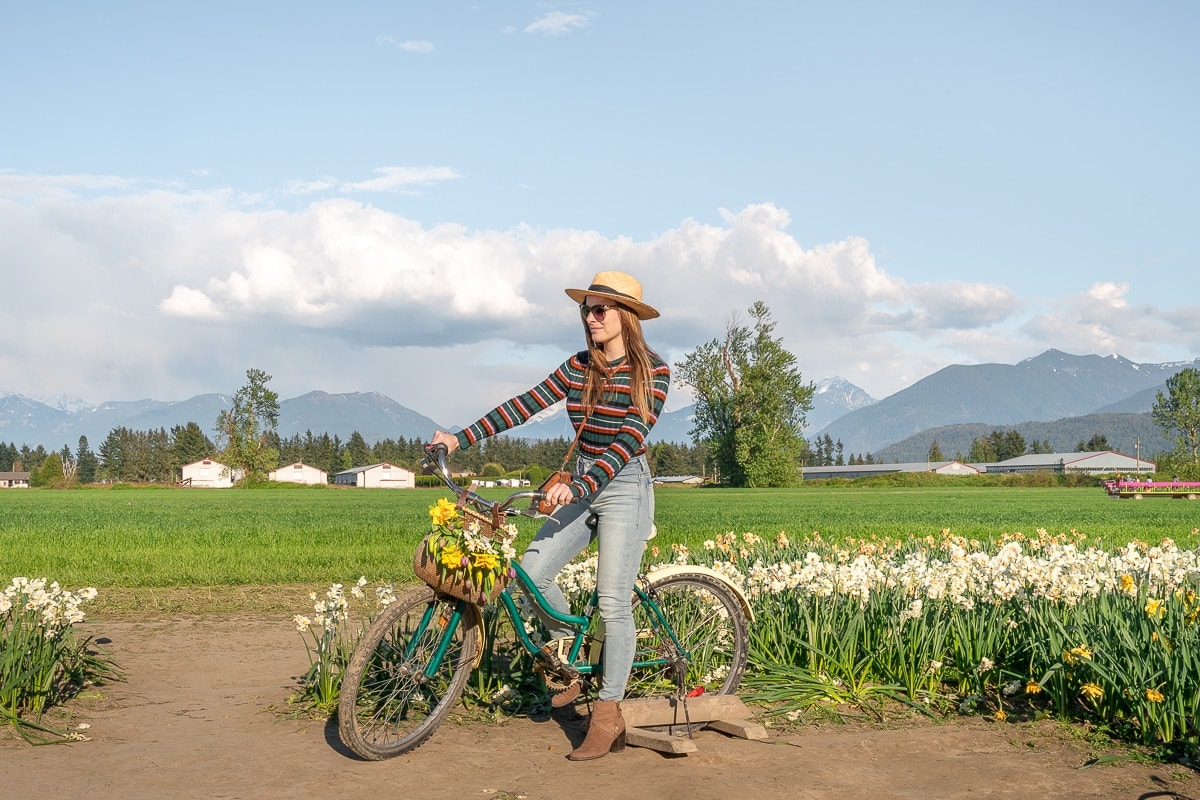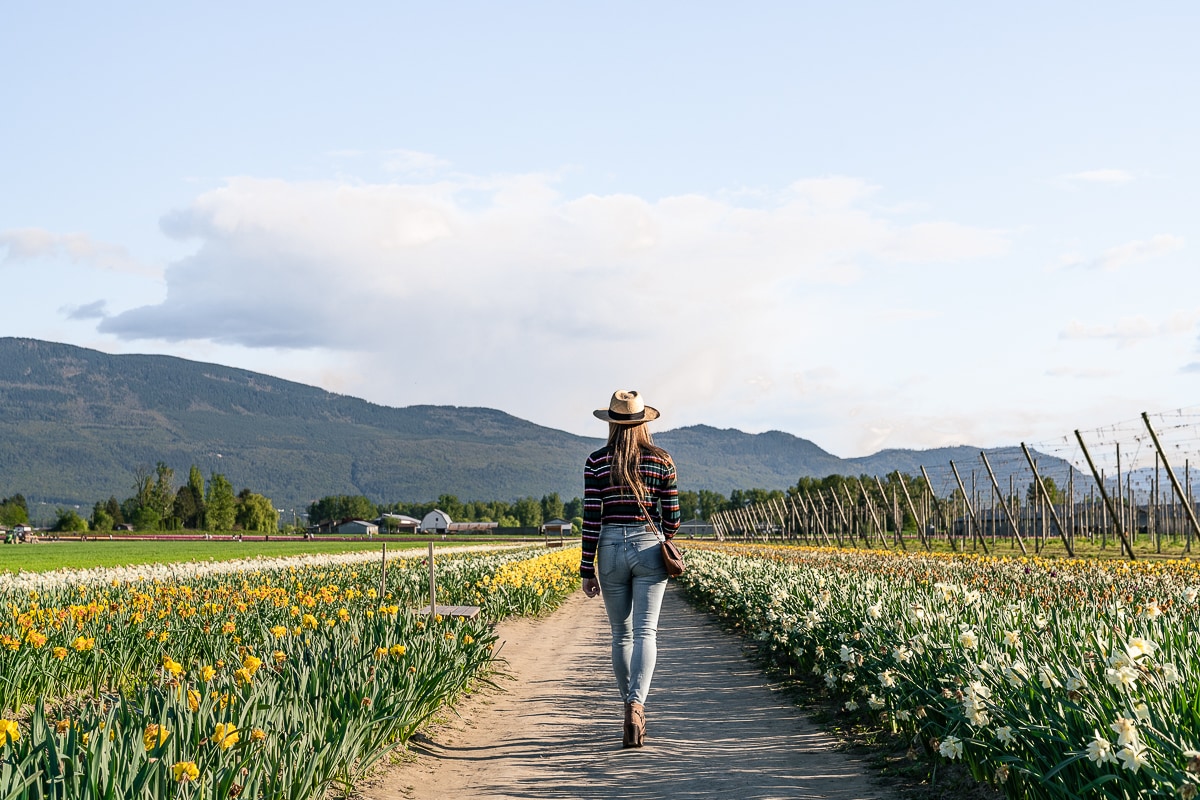 Additionally, the owners have ensured that the festival is fun for all ages. They have even placed objects, such as swings, frames and bikes, throughout the fields for you to use to capture a variety of photos to show your families or post on Instagram.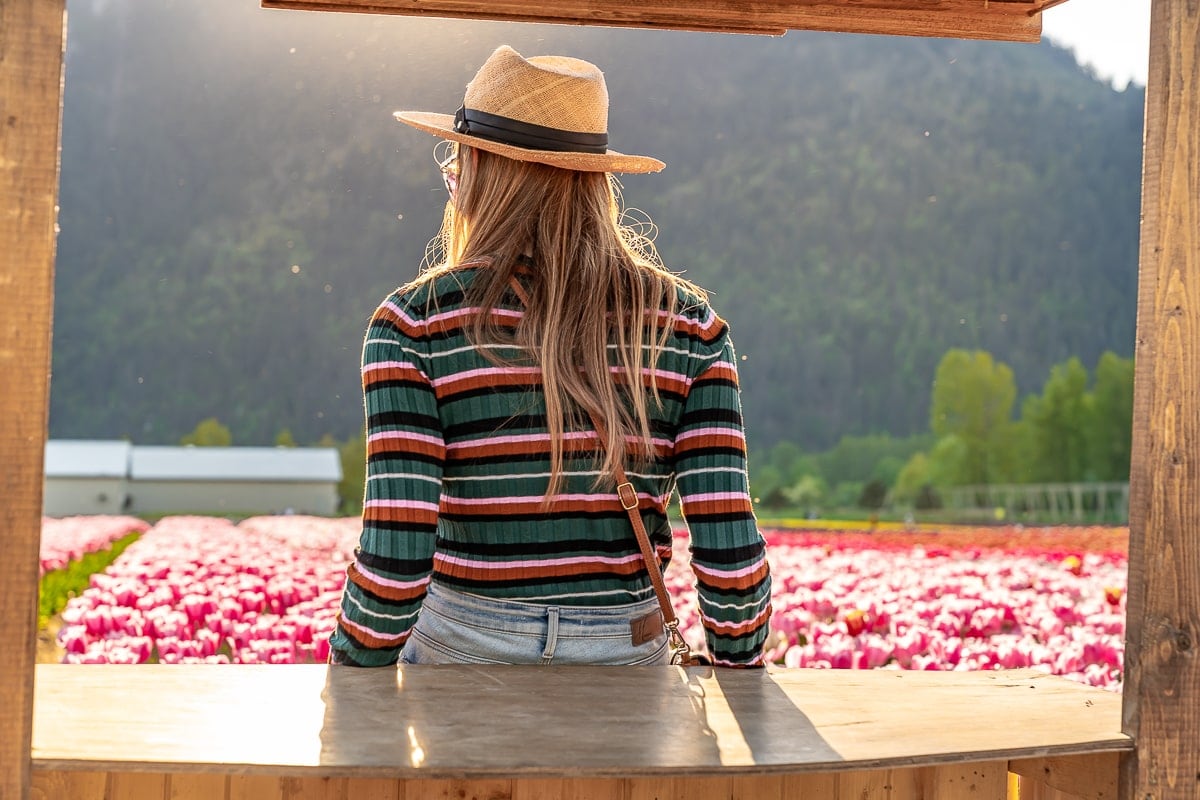 You can easily spend a few hours at the festival, so, in case you get hungry, there is traditional Dutch food at the entrance and a number of food trucks on-site too.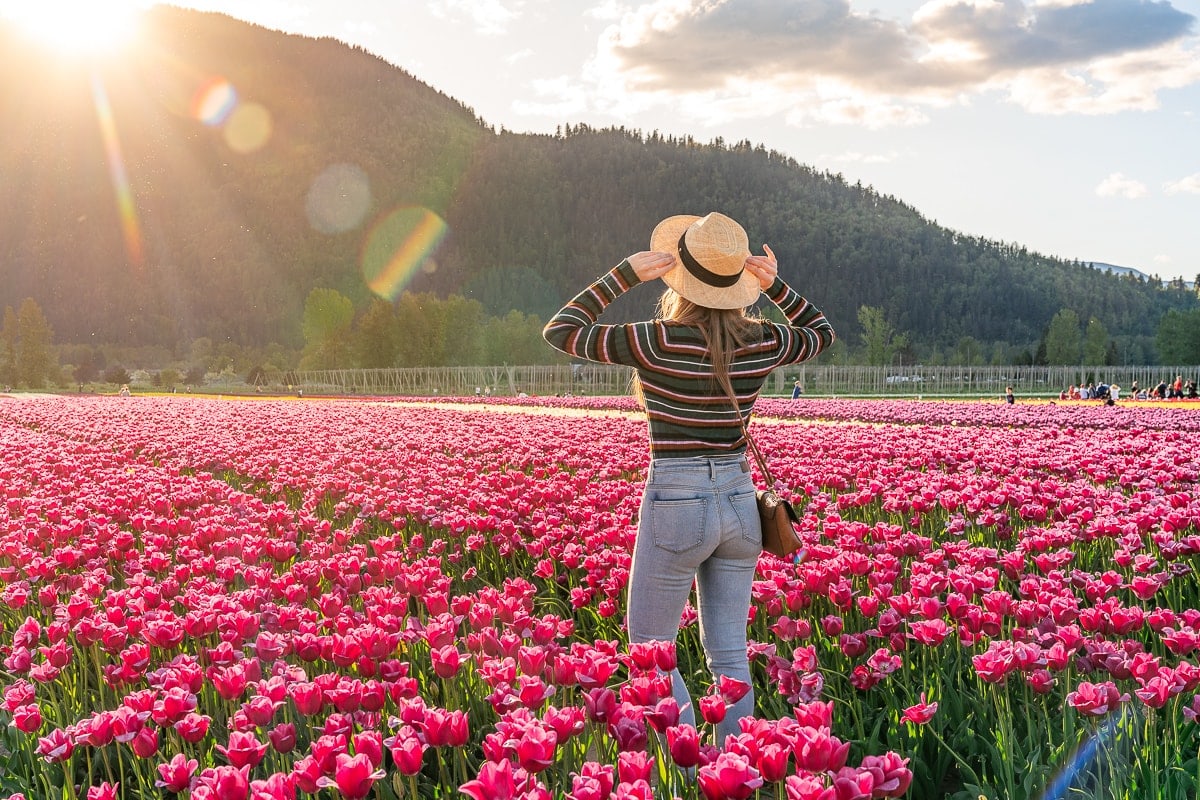 Previously, we spent around 1.5 hours at the festival, strolling around the many fields and taking advantage of every photo opportunity.
Even though we can't visit the Chilliwack Tulip Festival this year, we're hoping to visit again next year… It is the perfect place to shake off that winter gloom!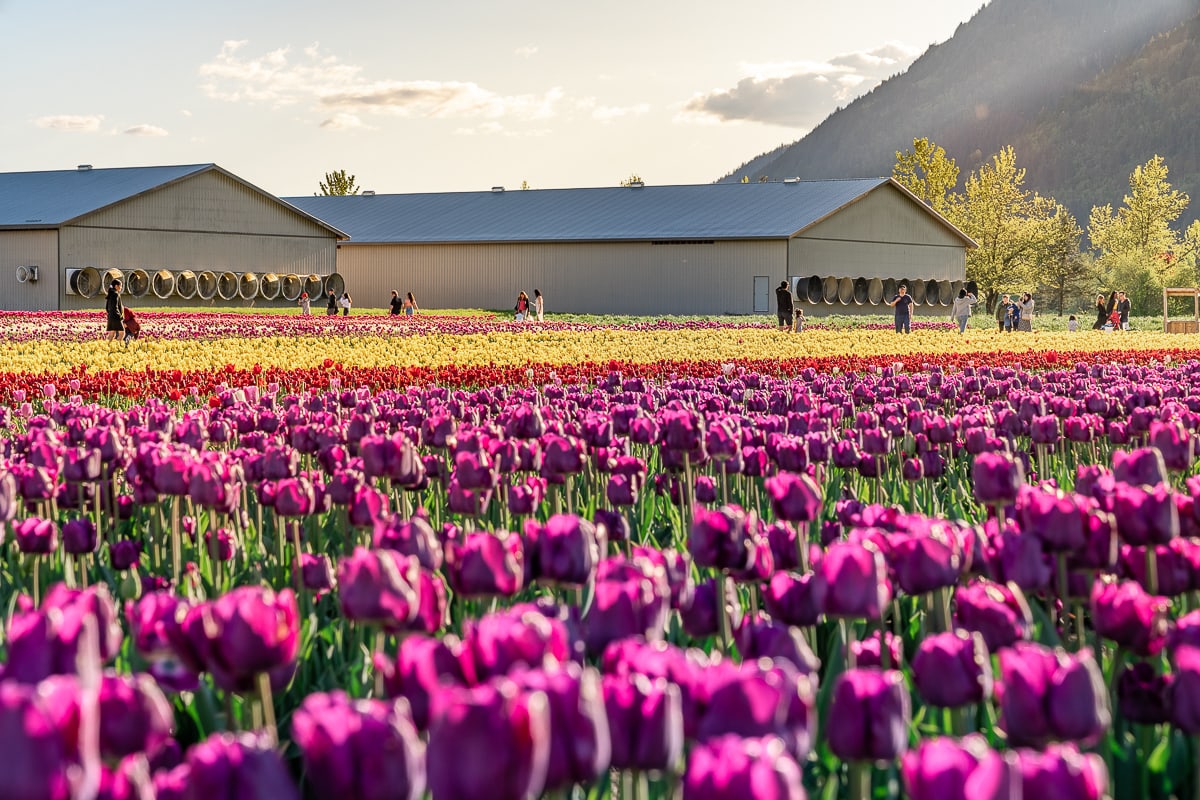 Things to know before you go
Check the weather before you go. If there has been overnight rain, the fields can be quite muddy;
There are on-site toilets;
Parking is free;
You can even ride around the tulip fields on the Chilliwack Rotary Train.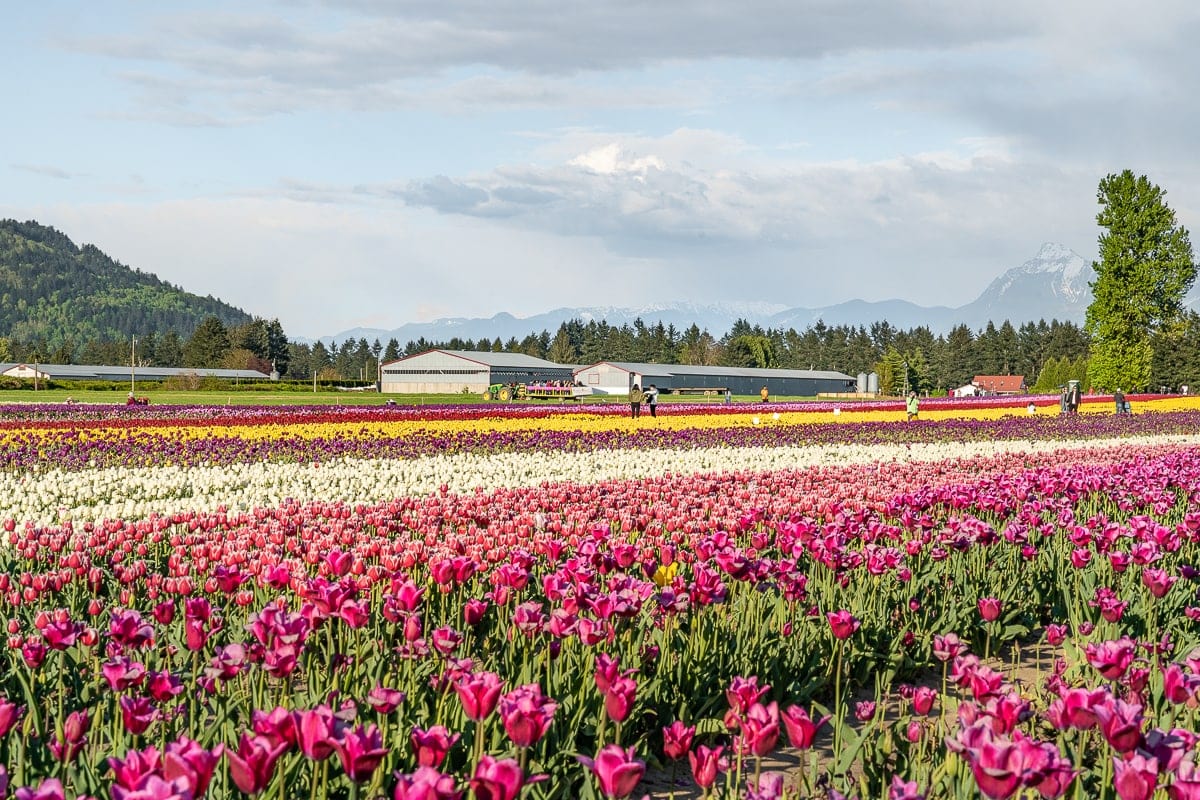 When were our photos taken?
Our photos were taken in the late afternoon, right before the sun dipped behind the mountains.
We were unable to take proper sunset photos, as the sun disappeared behind the mountains a little too quickly… but we still loved this lighting!