The recent bank holiday gave us the opportunity to visit a few cities not too far from London. We decided to explore 2 of the most famous University cities in the world: A day trip to Oxford and Cambridge. They both have a long-standing history, which is reflected in the beautiful college buildings and churches.
First up was Oxford, which houses the world's oldest university and has 38 colleges and 6 permanent private halls.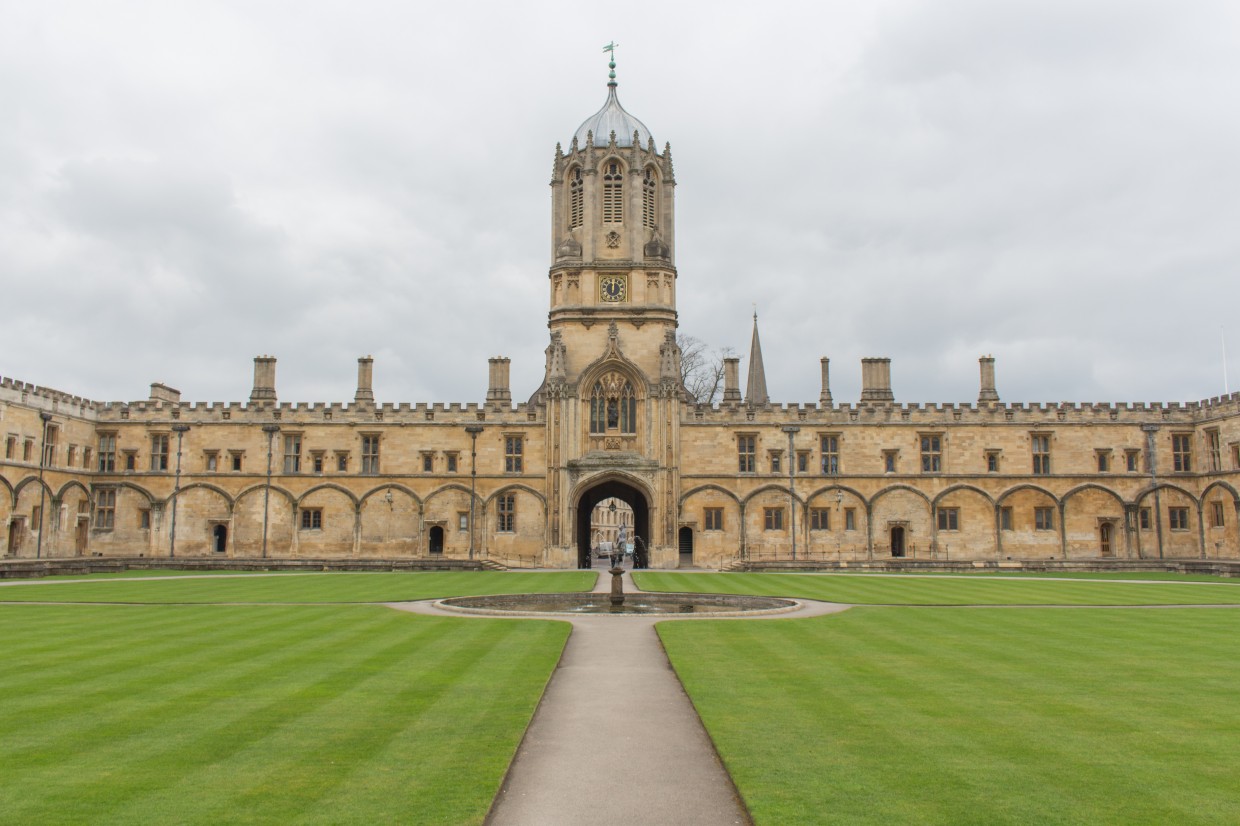 How To Get To Oxford
>From London
We made our way to Paddington station in London from where we took a direct train to Oxford. The two hour journey wasn't too eventful. We first passed through the suburbs of London and, after a while, the countryside. Rolling hills would sometimes make an appearance, and closer to Oxford, a canal with the occasional narrowboat.
London to Oxford by train
The London to Oxford train is serviced by First Great Western. The trains are well maintained and have a socket in case you need to charge your phone, or work on your laptop. There's also a bar on the train, where you'll be able to buy snacks and drinks.
---
The train was incredibly busy, and most seats were reserved. I started to panic when I saw each coach I passed all had reserved seats and the ones that weren't reserved were already taken, even though the train was only due to leave in 20 min. Luckily, as I approached the end of the train, I saw one full carriage with no reserved seats, and not too many seats taken.
These seats filled up quickly, and by the time the train left the station, all carriages were full. Make sure you arrive at the station in time to secure a seat!
While walking around in Oxford, we saw the 'Oxford tube' driving around. These are buses driving between London and Oxford every 10 minutes, 24hours a day. The buses looked quite luxurious, and upon further investigation, provide free wifi and power sockets.
London to Oxford by bus
Taking the Oxford Tube is an easy and relaxed way to get to Oxford from London. A roundtrip costs £18, and single ticket is £15. There is free wifi on board. The journey can take 1h30 to 2h.
---
What To See On An Oxford Day Trip
We bought a hop on-hop off ticket to get an overview of all the main sites in Oxford, and on top of that, walked over 14km that day. Oxford is small enough to walk around from site to site without having to pay for public transport. We visited a handful of colleges, and almost went on a punting tour. However, the weather wasn't great, so we decided not to punt that day. We would have loved to have visited Blenheim Palace, but this is located 30 min outside Oxford, and you'll need a full day to enjoy the gardens and palace, so we'll have to return to Oxford one day.
Oxford has plenty to offer; beautiful churches, cosy beer gardens, castle and leafy parks. But the main attraction are the colleges. In 1 day, you'll be able to see:
Colleges
Most colleges are open to the public. Unfortunately, these are not free and you'll need to pay a small fee to enter (unless you are a University student and family). Not all colleges are worth the entrance money, and when you've seen a few, they all almost blend together.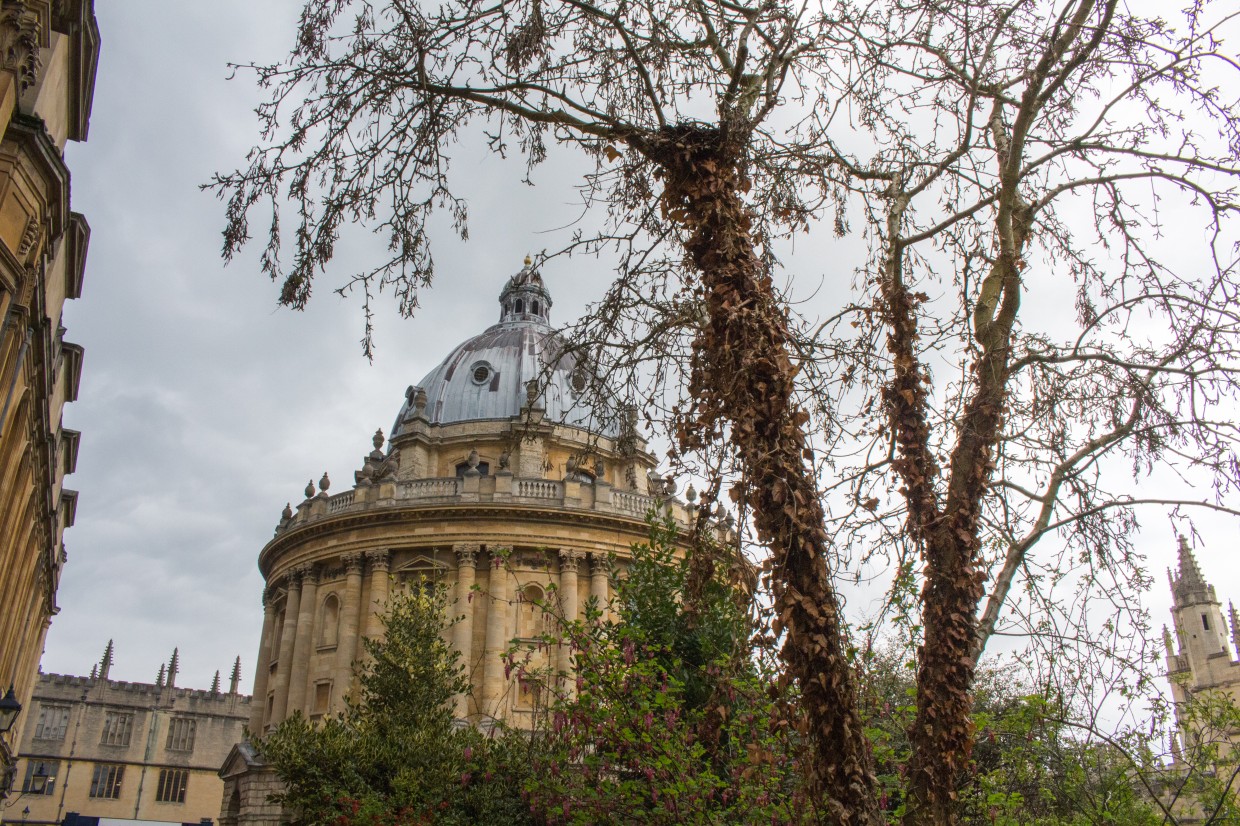 Punting
Even though Cambridge is known for its punts, you're also able to go on a punting trip in Oxford. You can hire a punting boat or go on a guided punting trip.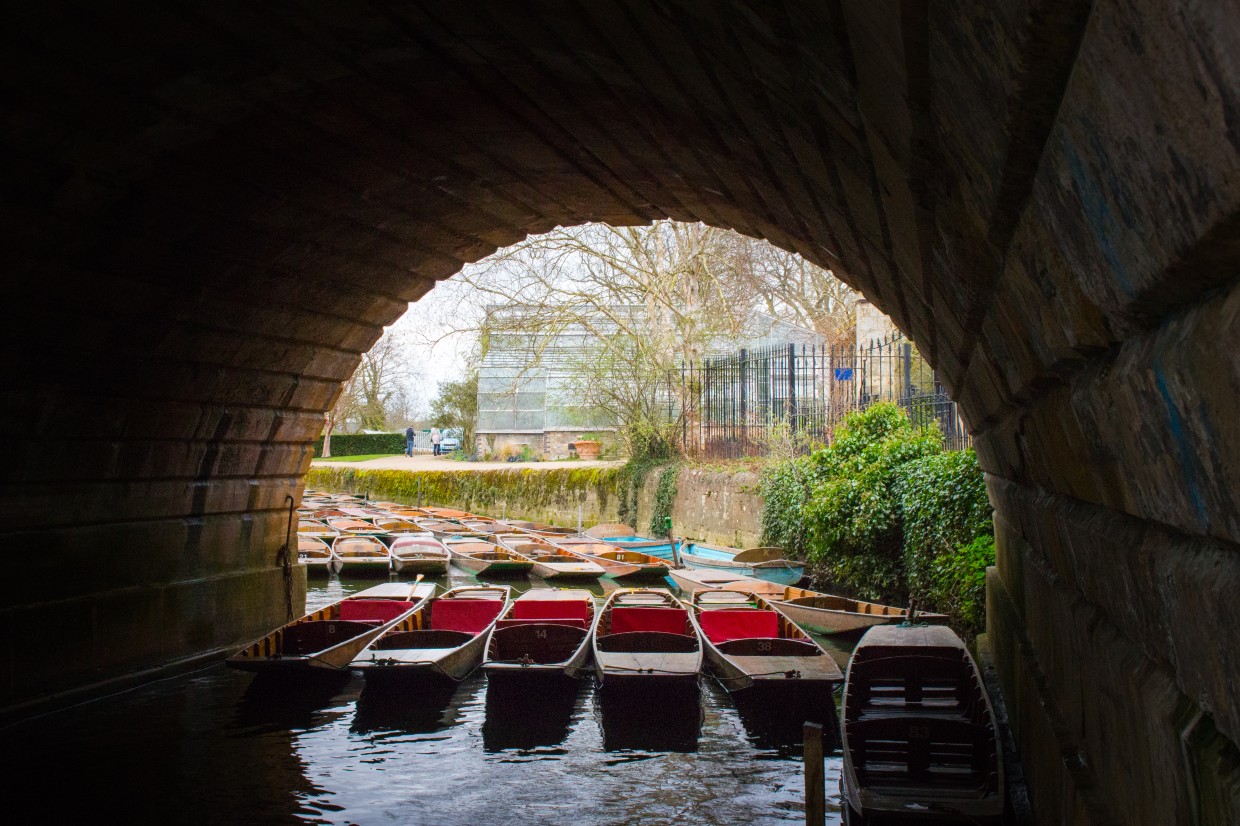 Castle
Oxford has a Norman medieval castle situated close to the city centre. The castle has served as a prison for many years, and has now been converted to a hotel and restaurant complex.
City views
For great city views, you can climb the tower of the University Church of St Mary the Virgin and enjoy views of Oxford.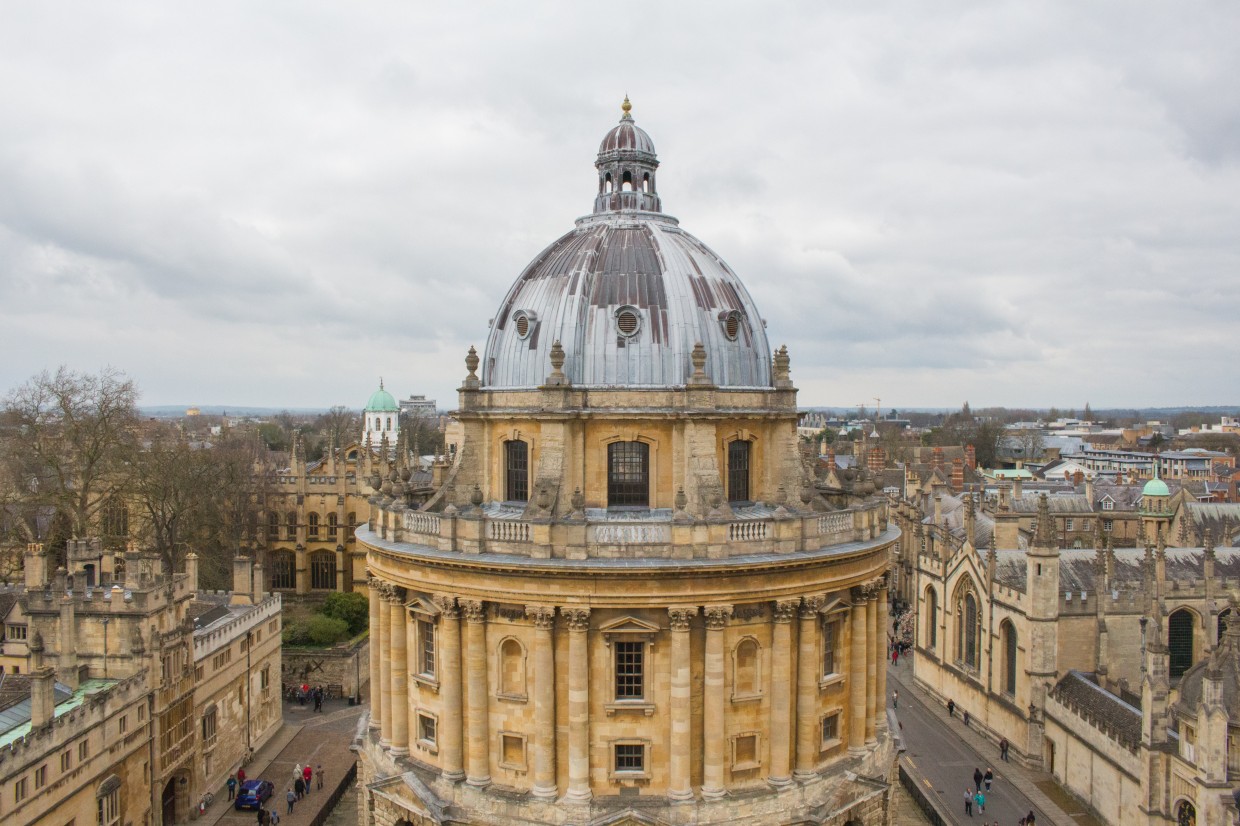 Christ Church
Christ church was one of my favourite colleges in Oxford. As you walk up to the entrance, you'll stroll passed beautiful manicured gardens before entering the impressive building. The entrance fee is only £6, and you'll be able to visit the cathedral and the dining hall, which was replicated in the film studios as the dining hall for the Harry Potter films. In fact, many scenes for Harry Potter were filmed at Christ Church.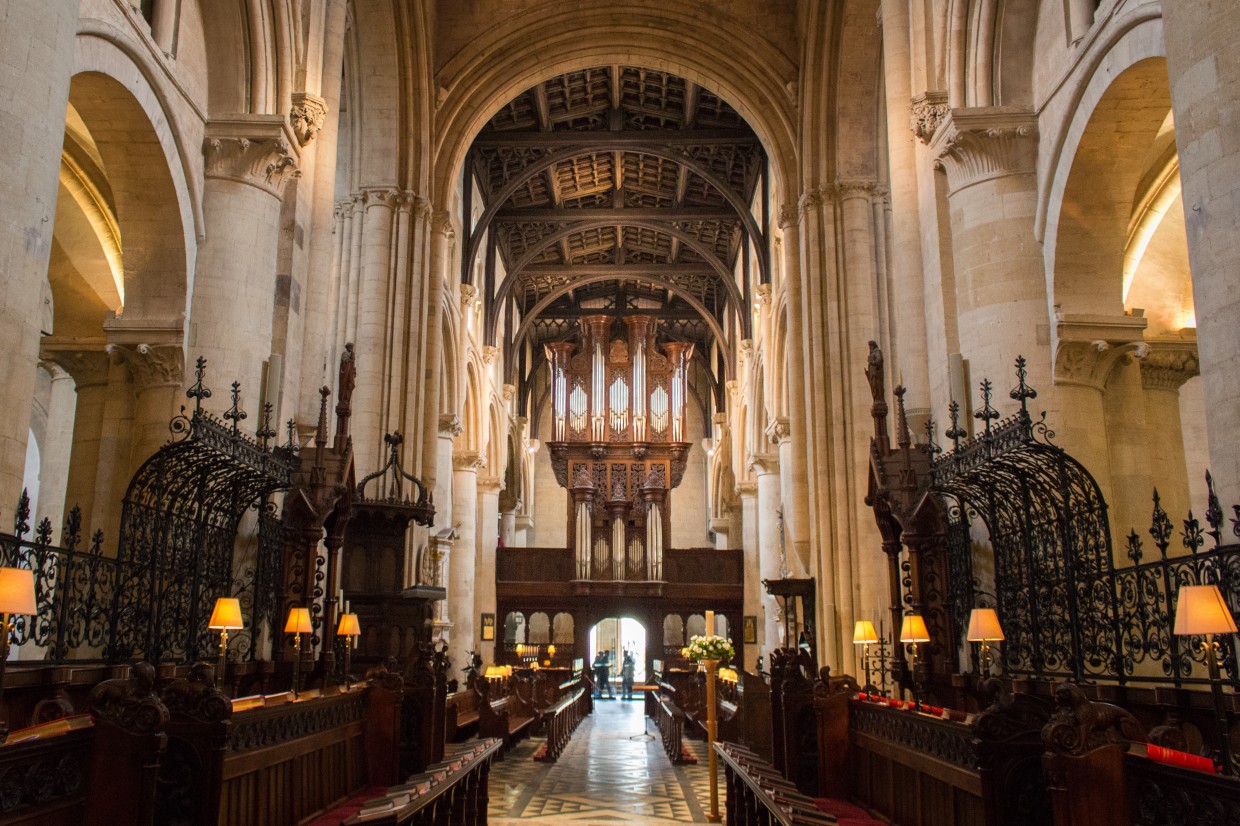 Hop On – Hop Off
When I only have 1 day to explore a city, I like to use the hop on-hop off bus. Just like many tourist cities, Oxford has a sightseeing bus service. It gives you a quick overview of the city's main attractions, the audio provides you with useful information about the sites and its history and you can decide when to leave the bus to start exploring.
Unfortunately, the hop on-hop off bus was a disappointment. Oxford is actually not that big, and most of the sites are within walking distance of each other. We also happened to pick a day to visit Oxford when there was a protest happening. I've never seen so much police in one place, and streets were cornered off. This meant the buses were diverted and we saw parts of Oxford that were a little less appealing. We were also not allowed on the top deck for parts of the journey, so we were all standing up downstairs, not able to listen to the audio, since all seats and audio ports were already occupied.
I realise this was only a one off thing, and I wish they had told us when purchasing the tickets that a protest was going on, but I would still not recommend buying the hop on-hop off bus in Oxford. Mainly because all sites are within walking distance, and each college you visit gives you an information leaflet. I also bought a £1.5 visitor guide, which contained all the information I needed.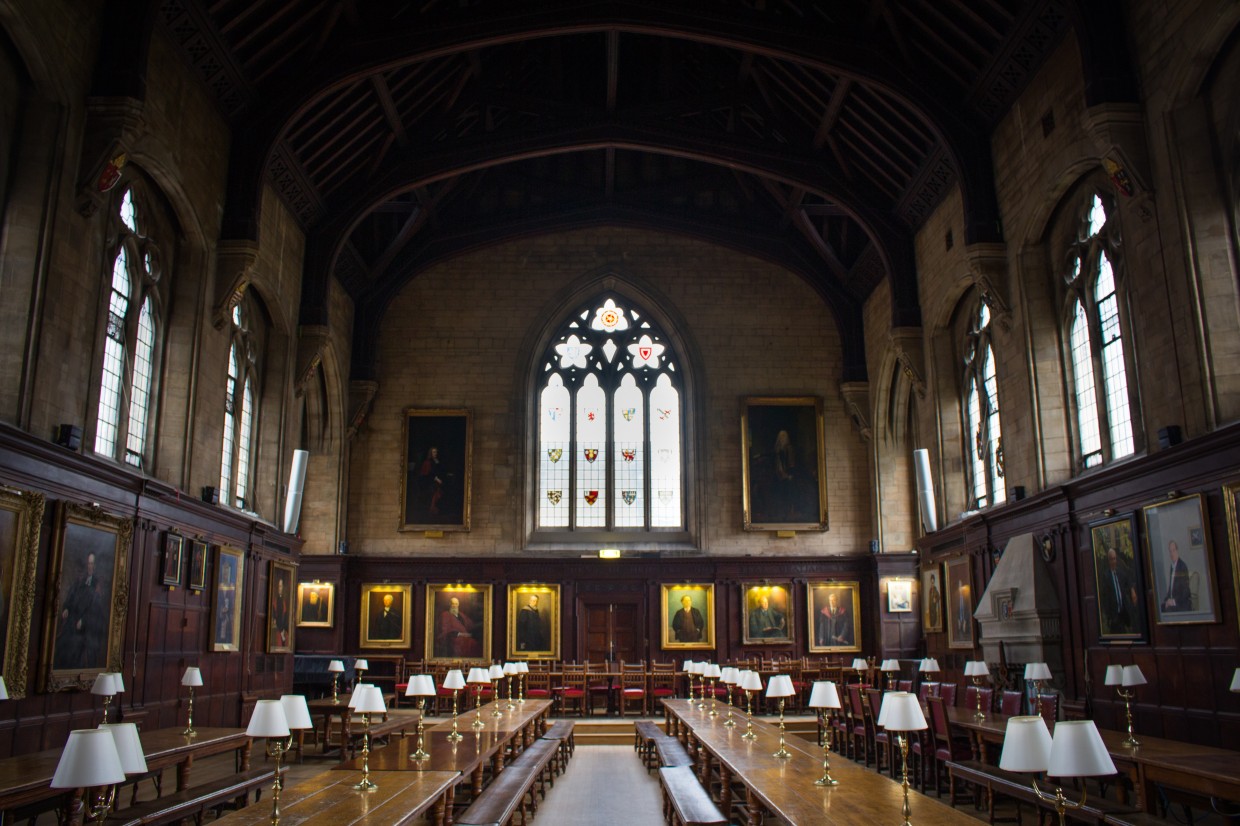 If You Have A Few Days In Oxford
If you have a few days in Oxford, you can take your time visiting the colleges and taking a punting trip but there's also plenty to see outside of Oxford.
Try visiting Blenheim palace, an 18th century Baroque country house and the birthplace of Winston Churchill. The beautiful house is surrounded by 2000 acres of park and gardens and is a UNESCO world heritage site. Tickets cost £22.5 for adults and £12.3 for children. A bus runs every 30 minutes from Oxford train station and takes around 30 minutes to reach the palace.
You'll find hundreds of limestone villages in the Cotswolds, an area surrounded by rolling hills. You can go on day trips from Oxford to this beautiful rural area. There's plenty to see and do, such as hiking, cycling, wildlife parks, museums and festivals.
The cost of a day trip to Oxford per person
£71.5
Train ticket from London : £25
Hop on Hop Off ticket: £14
Visitor Guide: £1.5
Colleges visited: £6
Food: Around £20
Fudge: £5