A few days after visiting Oxford, it was time for Cambridge to also give us some insight into its university history. Founded in 1209 and consisting of 31 constituent colleges, Cambridge University is consistently ranked among the Top 5 Universities in the World.
Apart from visiting the colleges, there are plenty of other things to see and do in Cambridge. Read on to see what we've been up to on day one of our visit to Cambridge.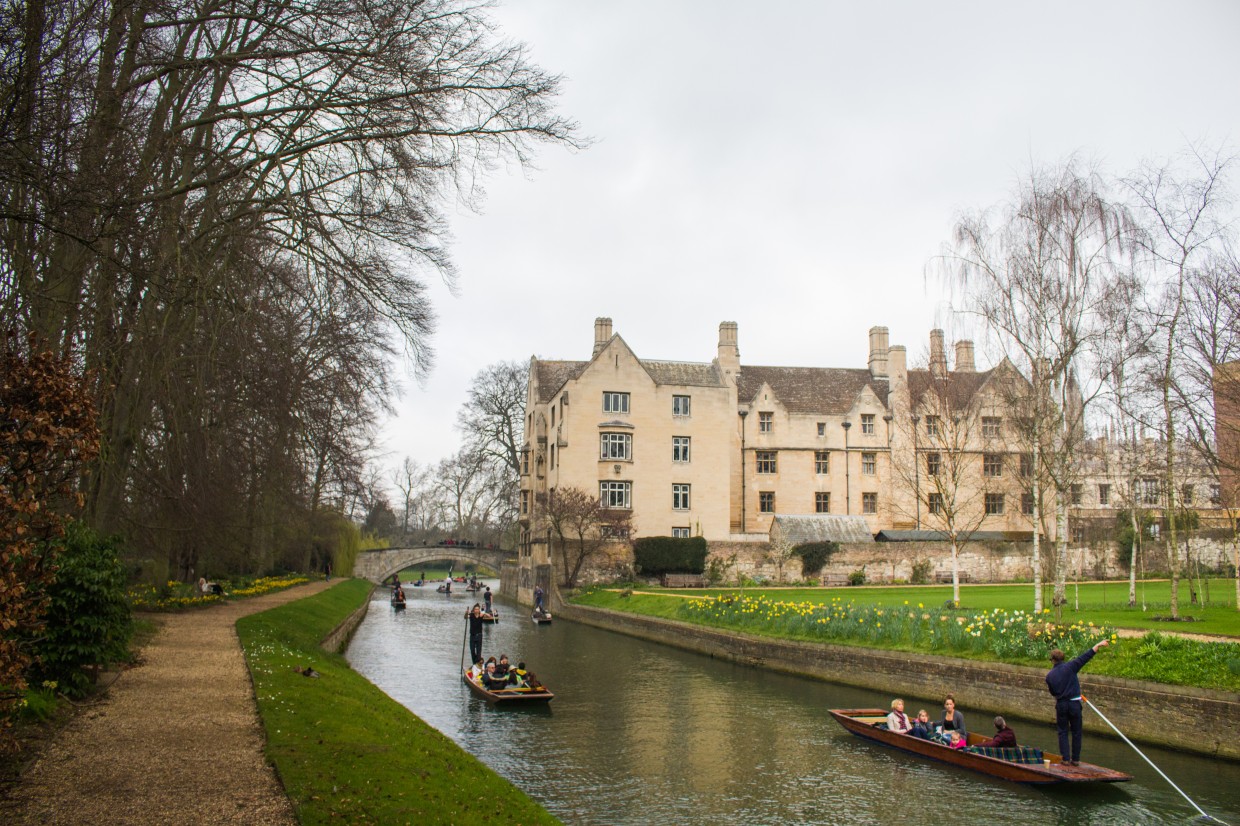 How To Get To Cambridge
Day trip to Cambridge from London
The main station in London, which caters for Cambridge, is King's Cross. King's Cross St Pancras is one of my favourite stations in the world, mainly because it's the home of Eurostar, which can take me to Belgium to see my family in just two hours, but also because it's such a beautiful piece of architecture.
The station has two areas: St Pancras International and King's Cross. St Pancras International holds the departure halls for the Eurostar, as well as East Midlands Trains, Southeastern and ThamesLink. Inside, there are many shops and restaurants for you to enjoy while you wait for your train to arrive.
King's Cross has seen a complete overhaul, and also offers trains to North England and Scotland. While it used to be a cramped, ugly and confusing train station, it's now airy and spacious, and a fusion of old and new architectural beauty too.
London to Cambridge by train
The London to Cambridge train is serviced by Great Northern from King's Cross and take around 47 min to 1h on the direct train. Return tickets cost £19.50 (Super off-peak ticket on the weekend) or £28.60 (off-peak ticket during the week). Trains also leave from Liverpool Street and are served by Greater Anglia. The trip from Liverpool Street takes around 1h13 min. to 1h26 min. Return tickets cost £15 (Super off-peak ticket on the weekend) or £22.20 (off-peak ticket during the week).
Unlike the train ride to Oxford, the journey to Cambridge was quiet. We were able to secure a 4-seater coach with a table without any problems, and most of the seats in the carriage were empty. It made for a more relaxing journey wherein we could enjoy our (not-so-healthy) breakfast of croissants and hot chocolate purchased earlier in King's Cross.
Looking to stay in Cambridge? Book your stay in Cambridge now
The train itself did feel a bit old and did not appear to be very well maintained. There are no power sockets anywhere, but, since the journey is only 45 min, you don't really need it.
London to Cambridge by bus
National Express has routes to Cambridge, but the price is not necessarily cheaper than the train (if you leave it late, you'll end up paying more than the train) and it takes over 2 hours to get to Cambridge. I did find a one way for £1.55 so if you're lucky, you can buy a cheap ticket.
However, I do not recommend the bus, as the train is much faster and depending on the time you want to travel, the bus prices go up quite a lot.
What To See In Cambridge
We bought a hop-on-hop-off ticket to get a quick overview of the city. The tour lasted 90 minutes (if you stayed on the bus). If you are not too bothered about exploring the American WOII cemetery, which is situated outside of Cambridge, I wouldn't recommend the hop-on, hop-off for Cambridge. The city is quite small, and you can easily walk to each site.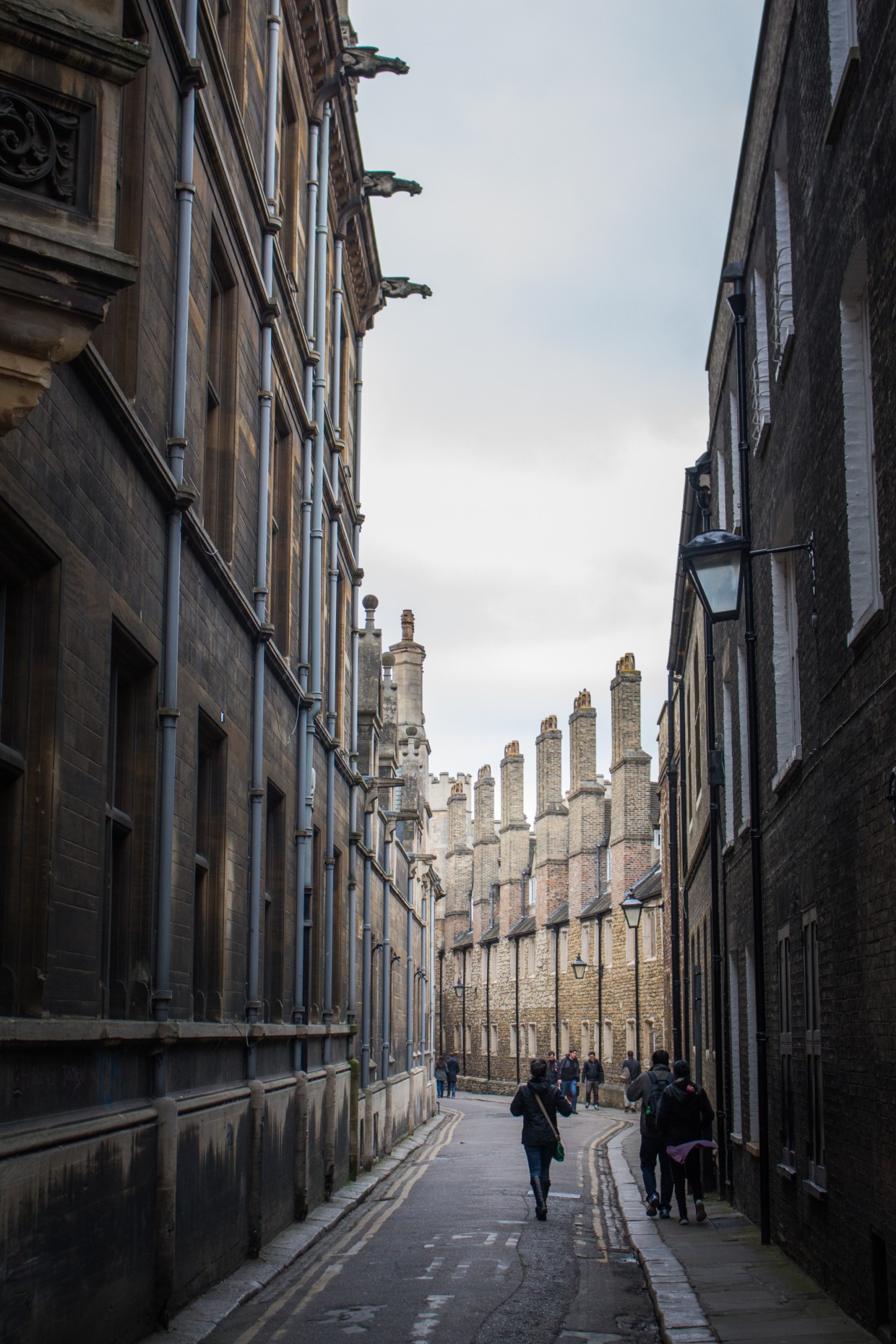 Cambridge is small, but there is still plenty to see. The city has a very medieval feel, with its old buildings and small cosy streets.
Our favourite Cambridge activities
In one day, you'll be able to see
University Colleges
Cambridge has some stunning colleges, and most are open to the public. You'll have to pay a small fee to visit them, but most of them are worth the fee. My favourites were: King's College, St. John's College and Queens' College. You can also opt for a guided walking tour around the colleges with a graduate.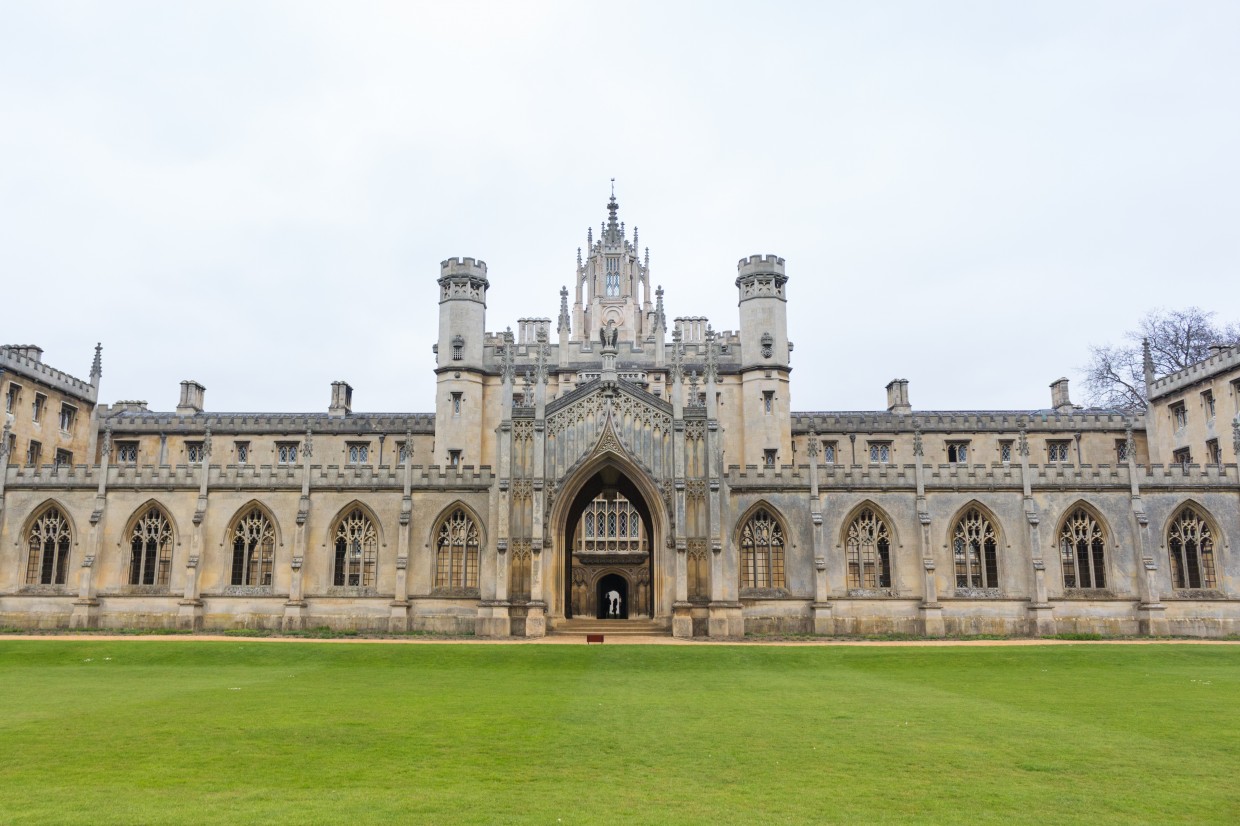 Punting on the river Cam
Punting is a must in Cambridge. Buy a ticket for a guided tour, and see the beautiful colleges, whilst enjoying a relaxing boat trip on the river Cam. If you like, you can hire your own punt, but after seeing how many people appeared to be struggling with this, I was happy that I had opted for a guided tour instead. We loved our punting trip with Scudamore, which you can book here.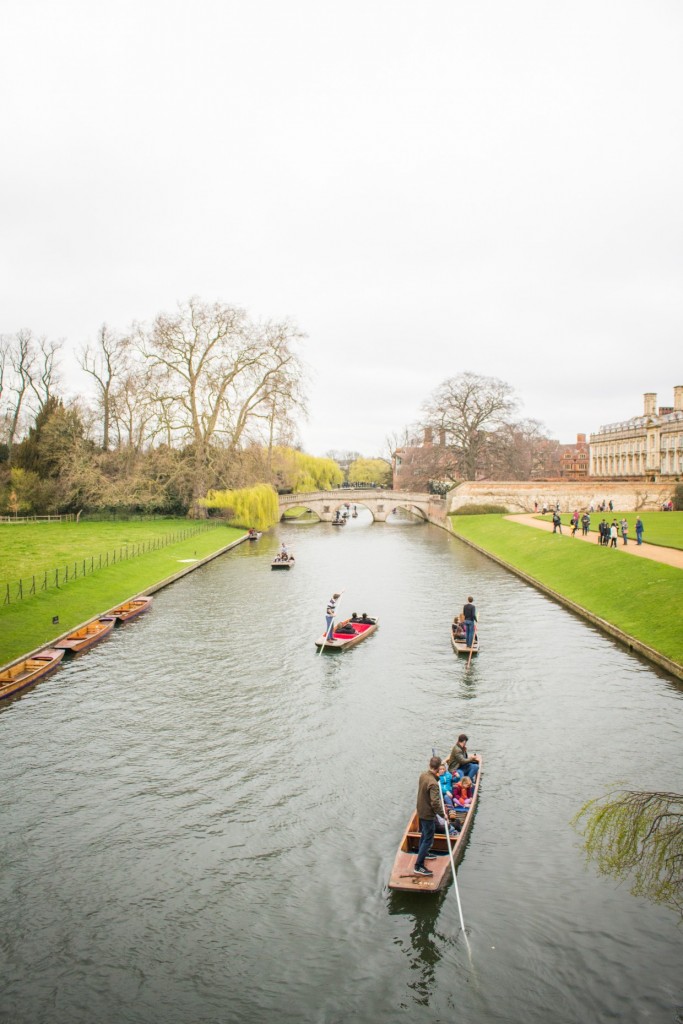 Museums
There are also many museums in Cambridge, such as the Fitzwilliam Museum and the University Museum of Archaeology and Anthropology. I would have loved to visit those two museums, but the weather was too nice to stay indoors for that long.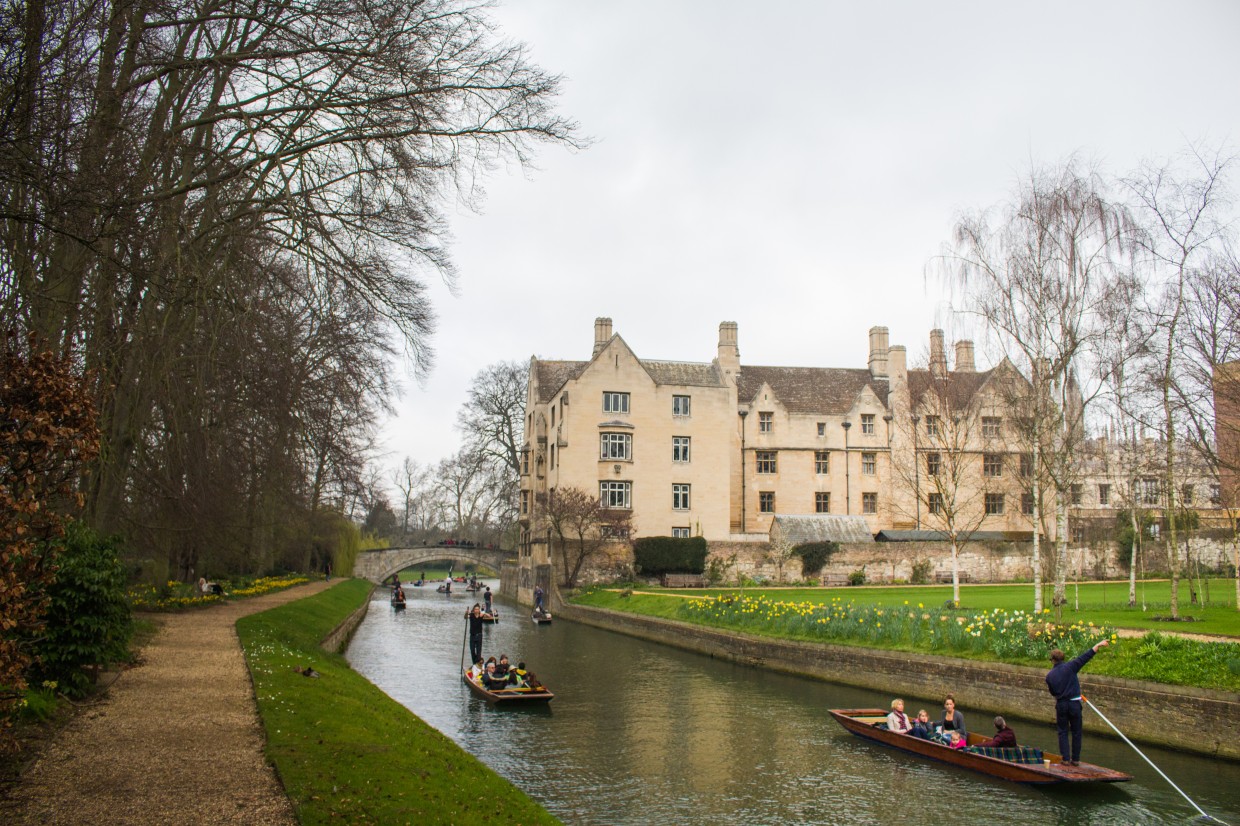 Cambridge University Botanic Gardens
Not too far from the centre, you can find forty acres of beautiful gardens where you'll find plants from all over the world on display. It is the perfect place to visit when the sun is out.
If You Have A Few Days In Cambridge
Apart from visiting the colleges and enjoying a punting trip, there are a few other things you can enjoy outside of Cambridge:
There are many nature reserves around Cambridge. You can join events and guided walks throughout the year and discover the variety of animals that call the reserves home. There are twelve designated areas around Cambridge serving as nature reserves to protect the animals' natural habitat(s).
If you like cycling, try the Bikebus Explorer service. This is a bus service that pulls a bike trailer. The bus leaves from the train station four times a day, and will take you to Wimpole Hall, as well as historic villages and woodlands too.
If you like to visit stately homes, there are two near Cambridge that are a must: Wimpole Estate and Anglesey Abbey.
There, you can explore the inside of both estates, as well as the gardens, which surround the homes.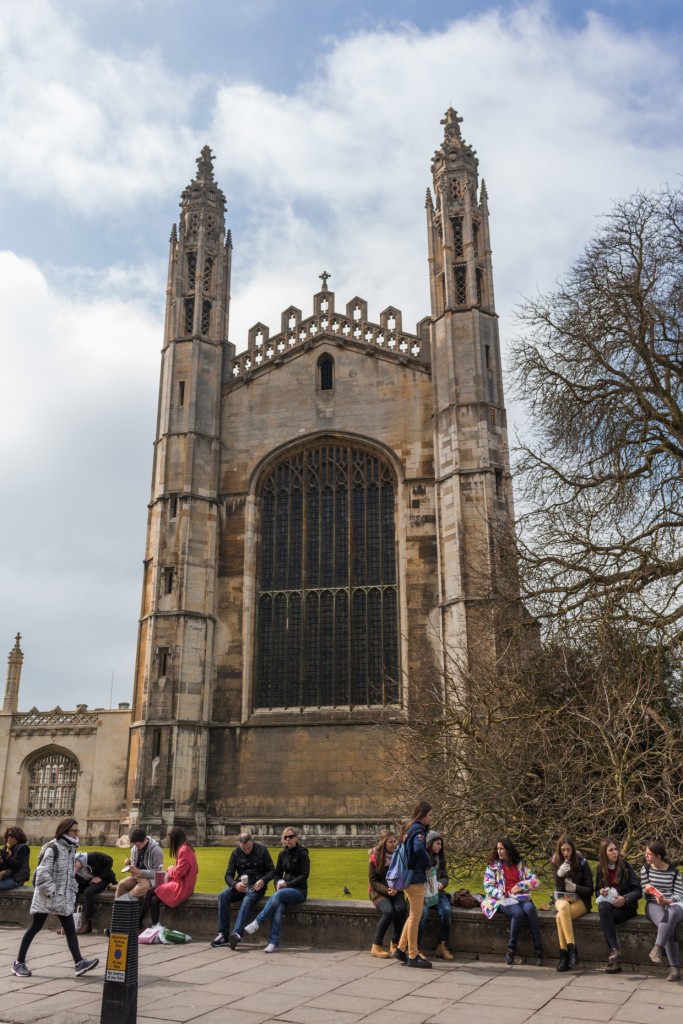 Our 1 Day Cambridge Itinerary
9:15 am – Leaving London
We left on the 9:15 am train, and arrived in cambridge around 10:05am. We ate our breakfast on a very quiet train.
10:10 am – Arrival and Hop on-Hop off
I couldn't see any tourist centre in or around the train station. Luckily, I had bought my hop on-hop off tickets online, as a combined ticket with a punting tour included, so we could go straight to the sightseeing bus. After 5 minutes, the bus departed. We were the only ones on the bus,
10:30 am – Enjoying the sightseeing bus
We decided to stay on the bus for the first part of the tour. It was a very sunny and somewhat warm day and enjoyed sitting on top.
10:55 am – First stop: Punting
We jumped off the bus at the punting office. We booked ourselves on a tour. Luckily we didn't have to wait too long, so we just strolled around, taking photos and enjoying the sun.
11:30 am – Punting on the river Cam
The start of the punting trip. I loved it! It lasted around 45 minutes and we saw the back of 4 of the main colleges while our guide was giving us all the important information as well as funny and secret stories about the colleges and the rivalry.
12:14 pm – Visiting our first college
After our punting trip, we immediately decided to visit a few colleges. The first one on our route was Queen's college. I really liked this college with its medieval buildings. Queen's College is also famous for its mathematical bridge, a bridge only built with straight pieces of wood.
12:50 pm – A quick coffee break
Before continuing, we decided to have a quick break at Benets, opposite King's College. After a tasty hot chocolate and some cake, we were ready to visit the next college.
13:15 pm – Visiting King's College
Our second college of the day. King's College has a beautiful chapel and costs £8 to see the chapel and grounds. This is one of the more expensive colleges to visit. You are able to stroll all the way to the river Cam and watch the punts.
14:00 pm – Meandering through Cambridge
After King's College, we strolled around the centre of Cambridge, through the outdoor market where you can find items such as books, CDs, jewellery as well as fruit, vegetables and food stalls perfect for a quick lunch. We made our way through small shopping streets towards Trinity College.
14:15 pm – Trinity College
The entrance fee is £2 and gives you access to the grounds, chapel and the Wren library at certain times. Our visit to Trinity College didn't take long, as there was not much to visit. I wish I could have seen the Wren library, but because it's only open to the public between 12pm-2pm from Monday-Friday and 10:30am-12:30pm on Saturday, we weren't able to visit the library.
14:35 pm – St John's College
My favourite college in Cambridge: St John's college. The entrance fee is £7.50 The grounds are huge and you'll be able to see the Bridge of Sighs up close.
15:10 pm – A quick visit to Holy Sepulchre, the Round Church
The unusually shaped church is situated not too far from St John's college. The entrance fee is £1.50. There's not too much to see inside, but we did watch a 20-minute movie about the history of the church and Cambridge.
16:30 pm – Lunch
After walking through Cambridge for a bit, we found Browns where we finally had some lunch (we always seem to have lunch very late).
17:11 pm – Back on the sightseeing bus
After lunch, we walked back to the punting bus stop where we got off at the start of the day. We decided to finish the bus route and make our way to the station this way.
18:15 pm – Returning to London
On our way back to London, on a relatively quiet train.
THE COST OF 1 DAY IN CAMBRIDGE PER PERSON
£86
Train ticket from London : £16.50
Hop on-Hop Off ticket + Punting: £26
Colleges visited: £20.50
Food: Around £15
Coffee break: £8
---
Looking to stay in Cambridge? Book your stay in Cambridge now
THINGS TO DO IN CAMBRIDGE