Living in London has its perks, it's a vibrant city with plenty of things to see and do. However, after living here for a number of years, I started looking into day trips from the capital, looking for something different.
Luckily, London is very well located and has many transport links into the rest of the country. It's easy to travel to cities like Oxford, Cambridge or Bath on a day trip.
One lesser known area easily reached from London is the county of East Sussex and the towns of Battle and Hastings. My family was visiting for the weekend, so I invited them all on a day trip to East Sussex.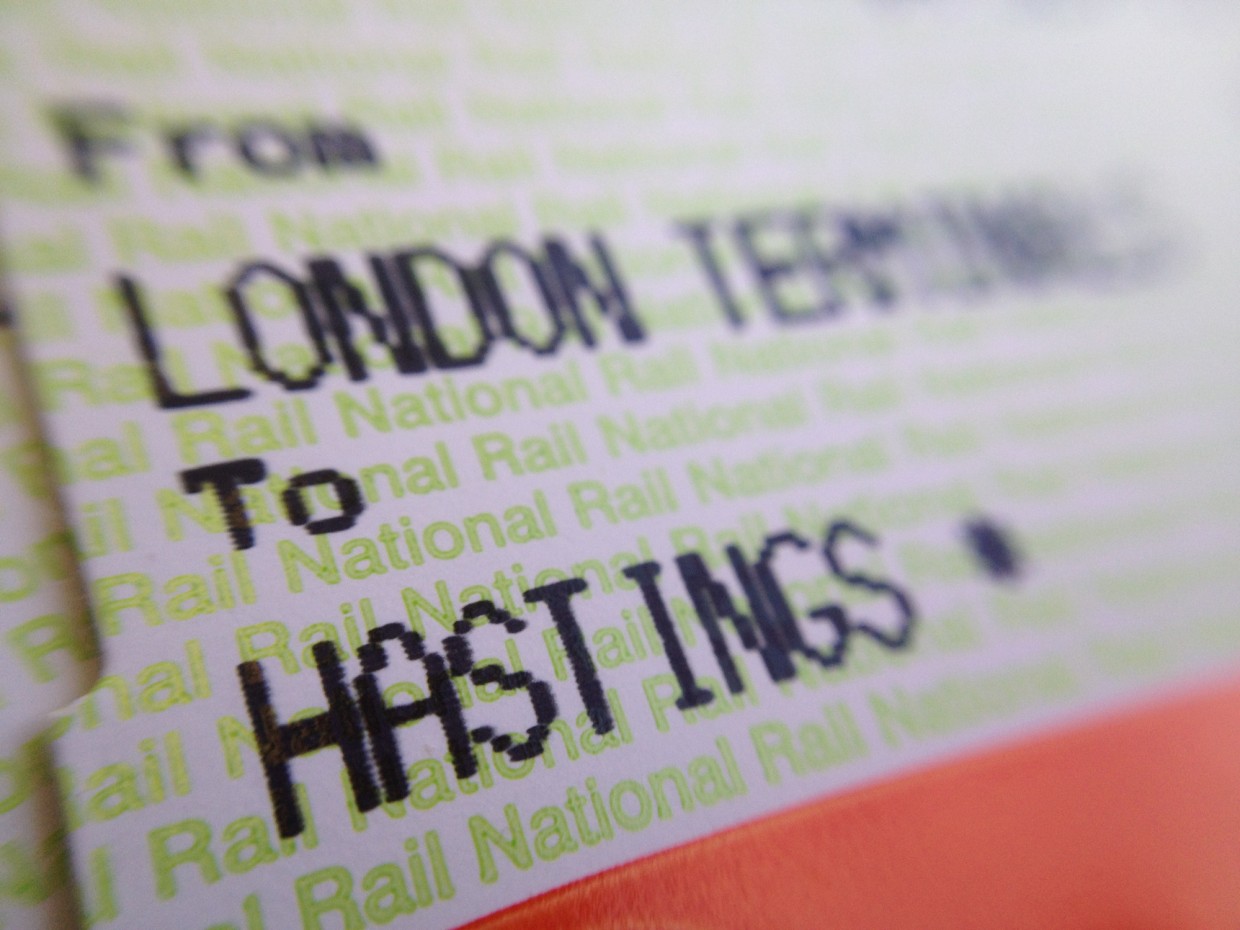 Visiting Battle East Sussex
We took the train from Charing Cross towards Hastings. It was a sunny Saturday, so you would expect quite a few people enjoying a day out. However, Charing Cross wasn't busy, and the train was very quiet. The trip went smoothly (except for the train conductor locking himself in the toilet which caused a 5 minute delay), passing through the countryside. Our first stop was Battle, 1 hour 20 minutes from London.
Battle is a quant little town, with beautiful Georgian buildings along the high street, surrounded by hilly countryside. You would never expect that a gruesome battle took place here almost 1000 years ago which shaped the England we know today.
On the site where the Battle of Hastings took place, Willem the Conquerer, commander of the victorious Normans, built an abbey to commemorate his victory over the Anglo-Saxon King in 1066. Over the years, the abbey has been expanded and new structures built.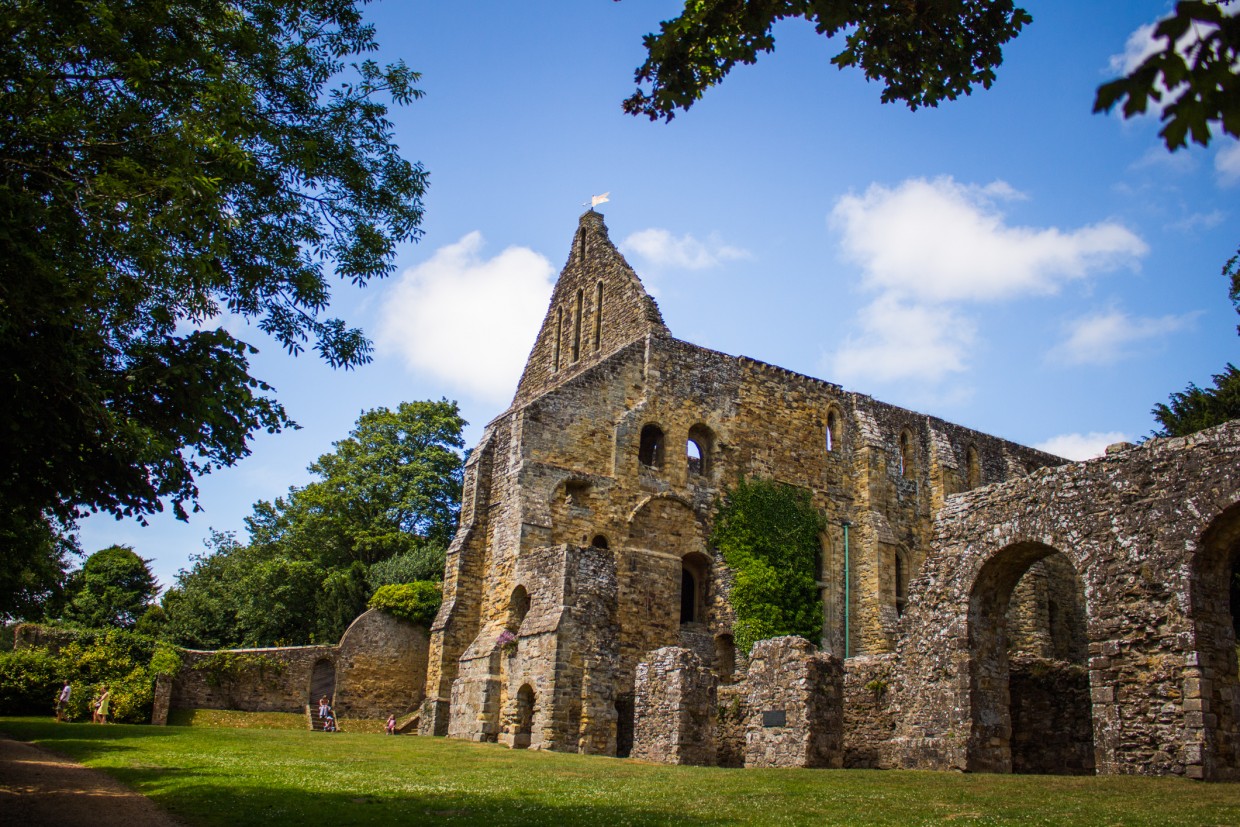 While in Battle, we visited the abbey and the battle ground. Entrance tickets cost £9 per adult, and includes an audio guide. I usually skip the audio guide, but this time, it definitely added to the experience.
There are two routes you can take, the battle ground route or the terrace route. If you choose the former, you will walk all the way around the site, listening to descriptions of the battle, the commanders strategies, while walking around the hills and passing grazing sheep; a stark contrast to the events in 1066.
The terrace route is much shorter, and while you don't walk the battle ground, you can enjoy views of the site while listening to the stories on your audio guide and imagining how the English must have felt seeing the Normandy army on the opposite hill.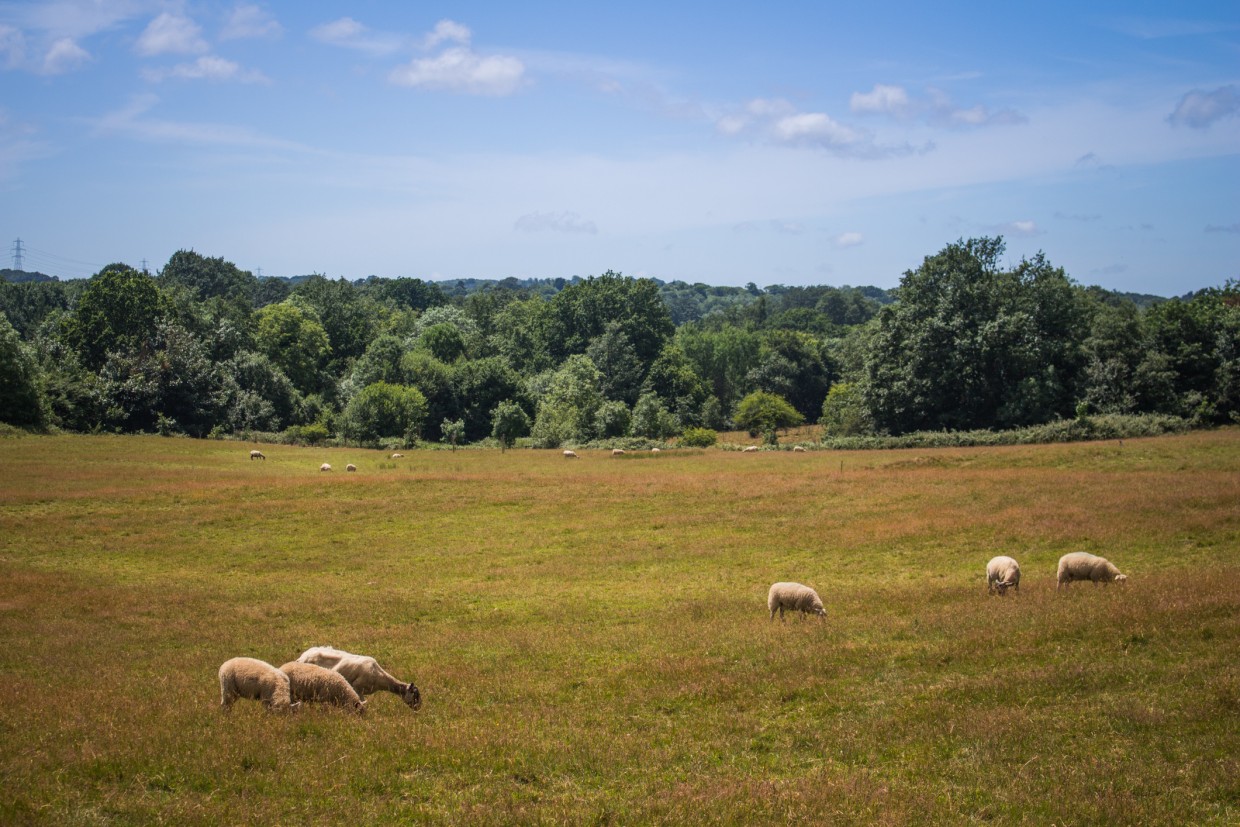 The abbey itself is now a beautiful ruin, and only the 14th century gatehouse and the 13th century abbot's house are still in use today. You can easily spend hours exploring the grounds, and this is exactly what we did.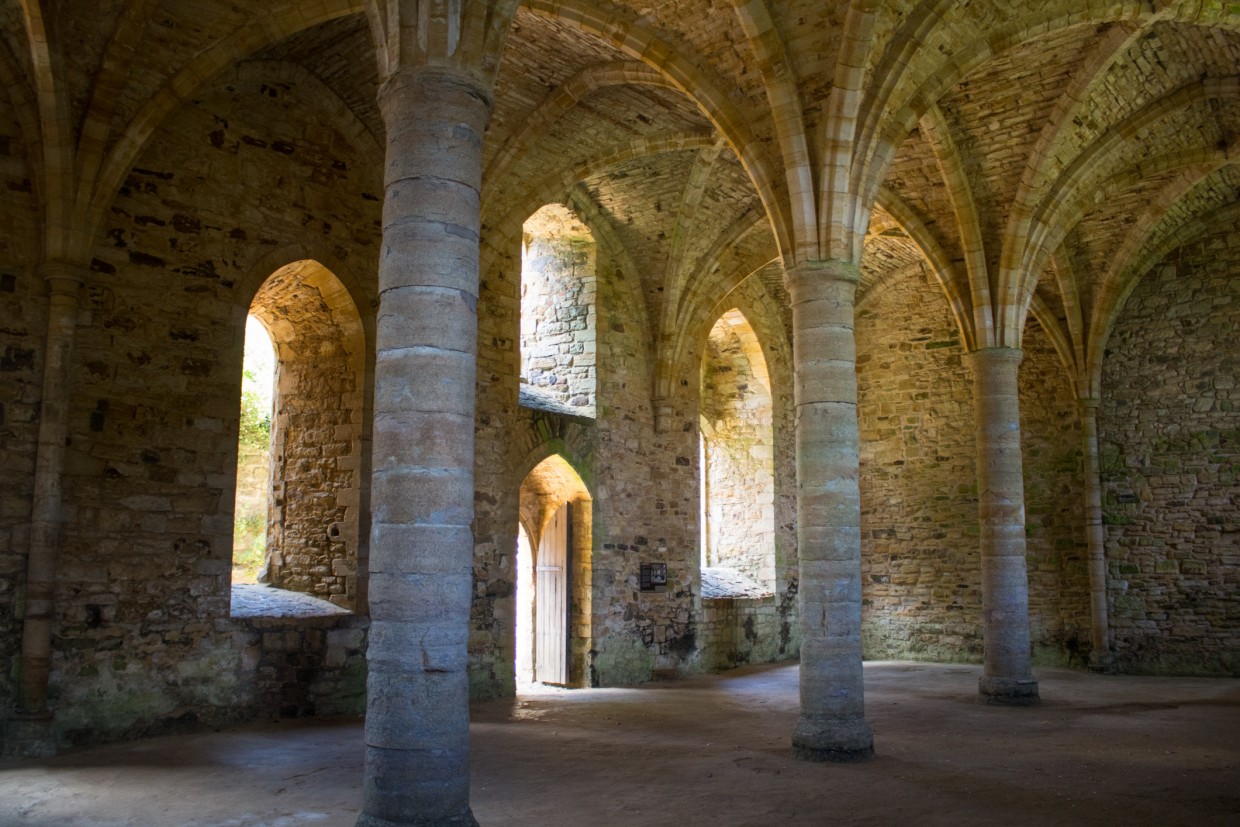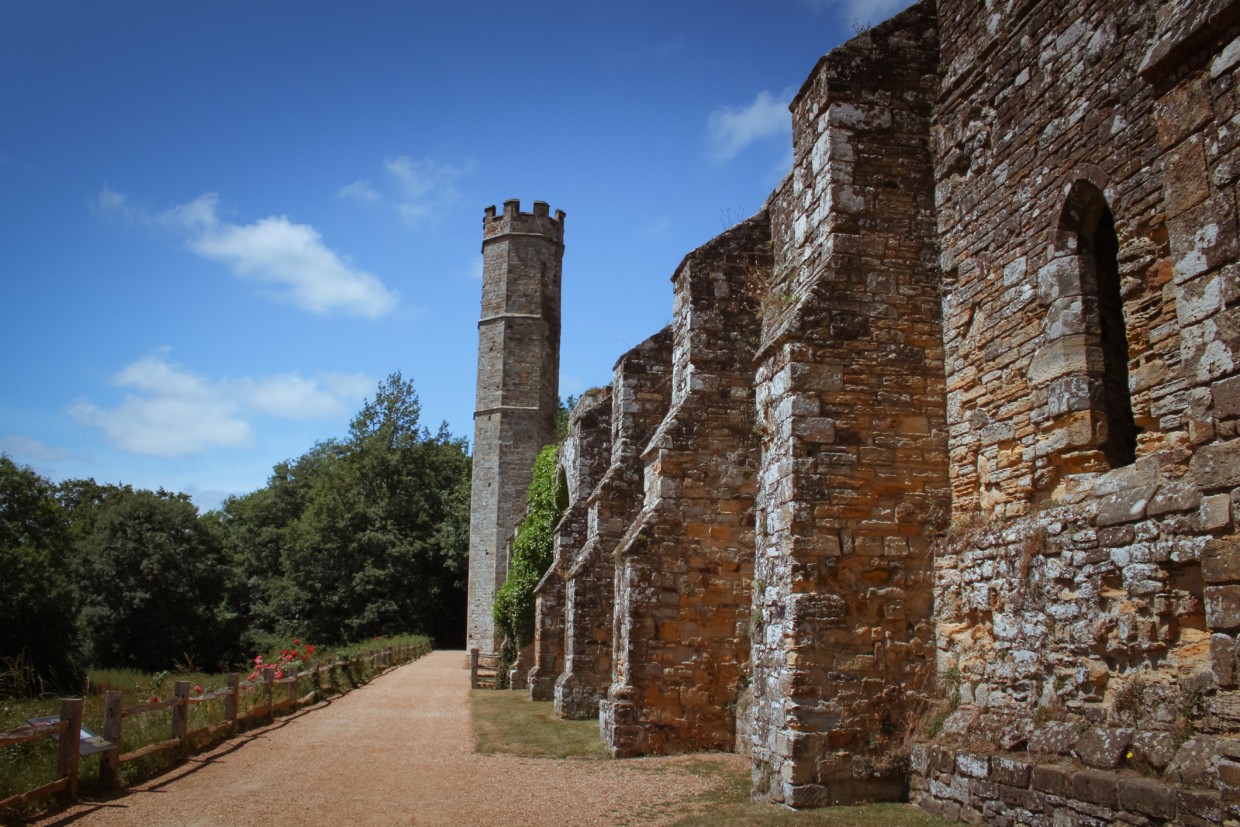 Lunch In Battle
After our visit to the abbey, it was time for some lunch. Outside the gatehouse, we found a cosy square with a few tea rooms. On the square, there were several scarecrows, each sponsored by local businesses. At the time of my visit, there was a scarecrow trail throughout Battle. Unfortunately, due to time restrictions, we weren't able to follow the trail.
[one-half-first]
[/one-half-first]
[one-half]
[/one-half]
We picked a lunch place with a lot of character: Pilgrims' Rest. One of the oldest properties in Battle, with dark wooden beams and an outside terrace. The sun was out and with a pleasant outside temperature we enjoyed a delicious platter with a selection of cheese, ham and bread on the terrace.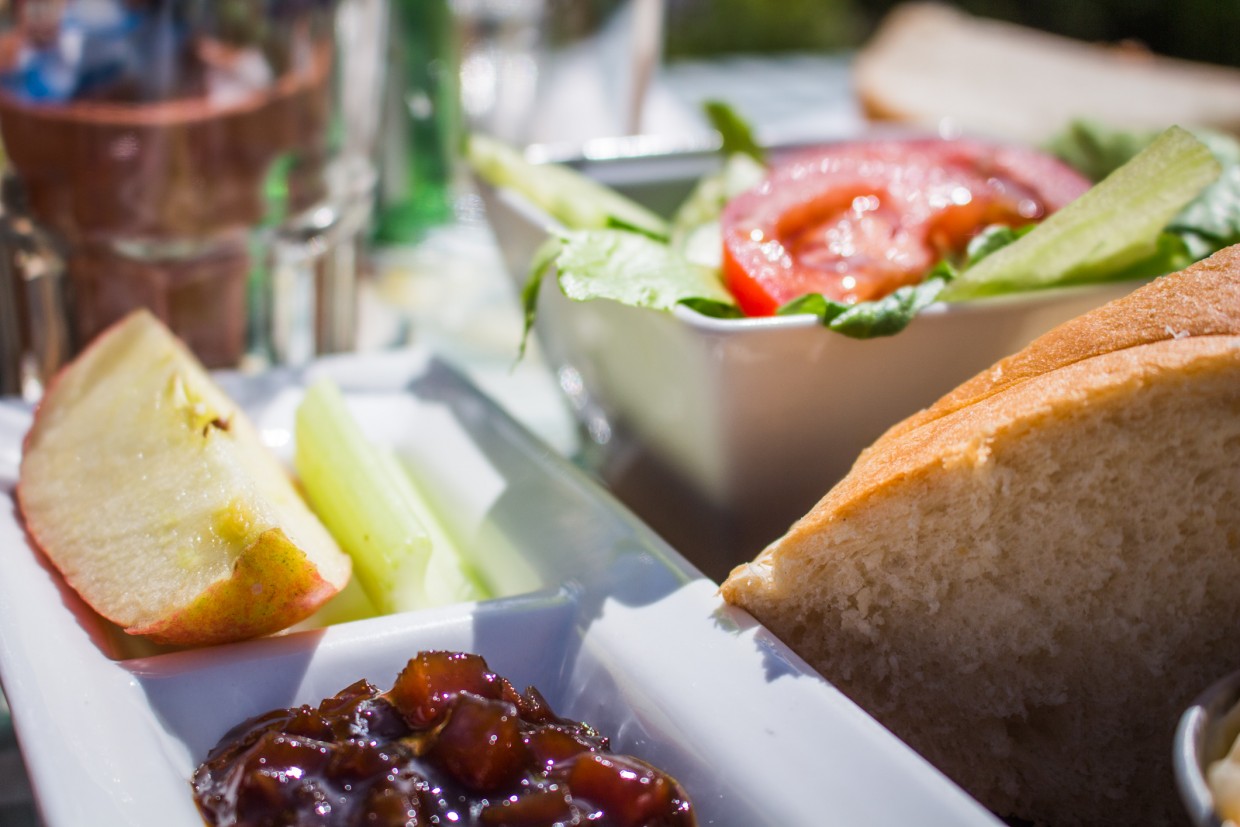 Visiting Hastings
Things to do in Hastings
After lunch, we jumped back on the train towards Hastings, a seaside town popular among British tourists and 15 minutes from Battle. Hastings is a typical seaside tourist spot, with long stretches of sand and shingle beaches, seafood restaurants, and family amusement arcades. However, there are a few things that set Hastings apart from other British beach towns.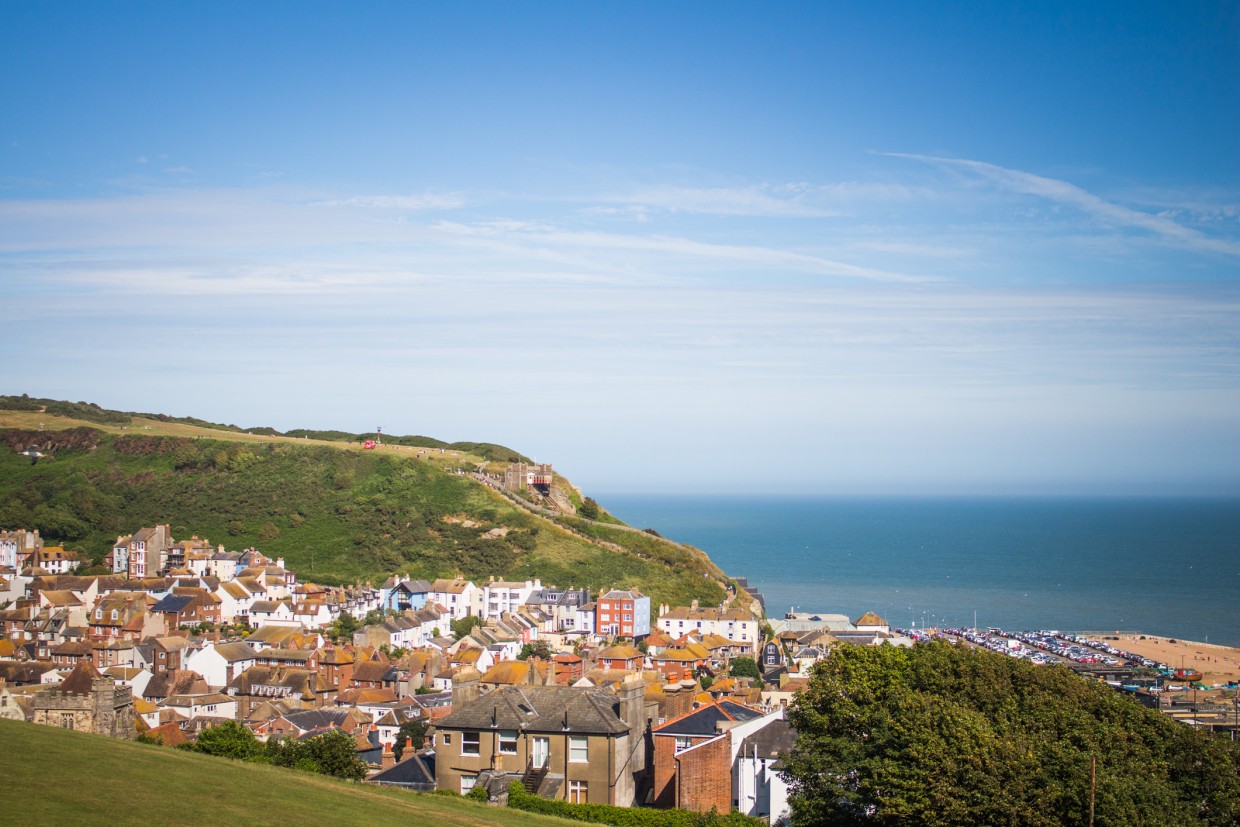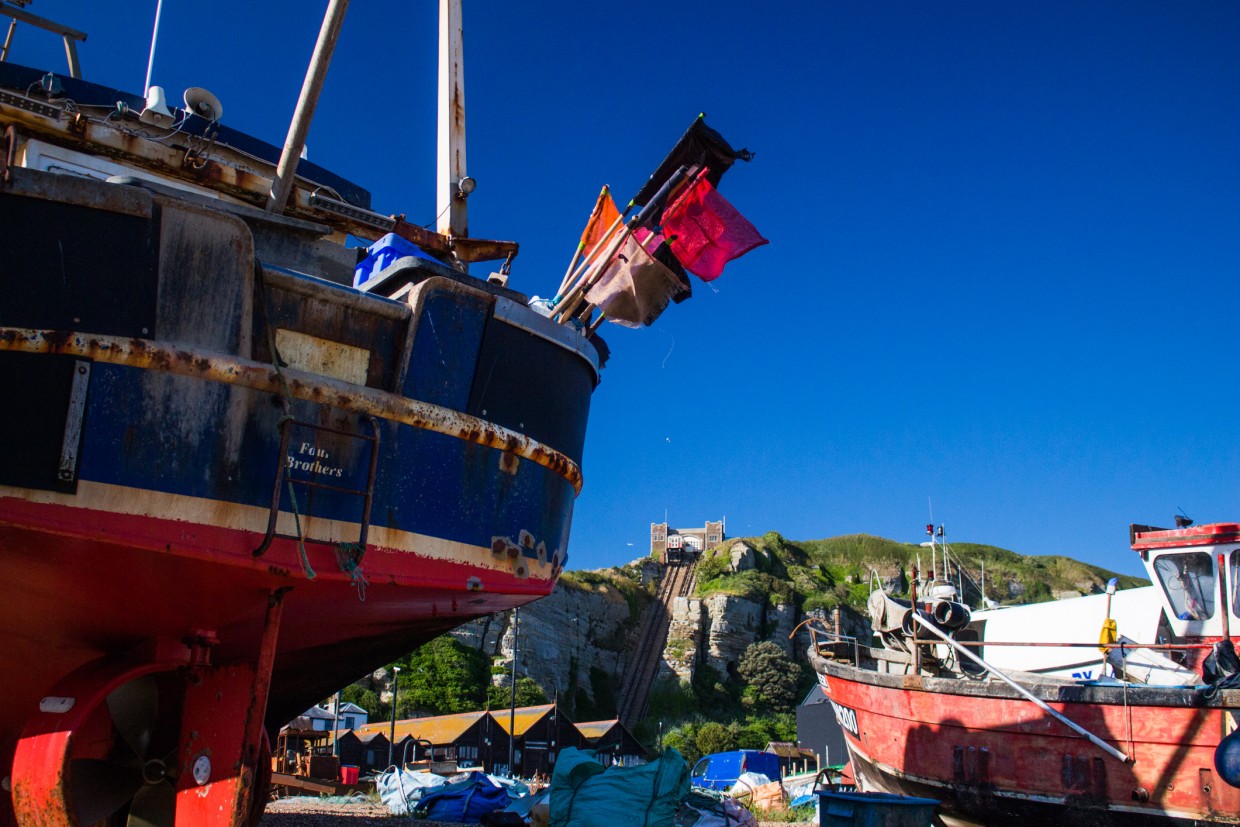 I've never been a fan of these type of beach towns but as I explored a little further and away from the beach attractions, I saw another side of Hastings I much preferred.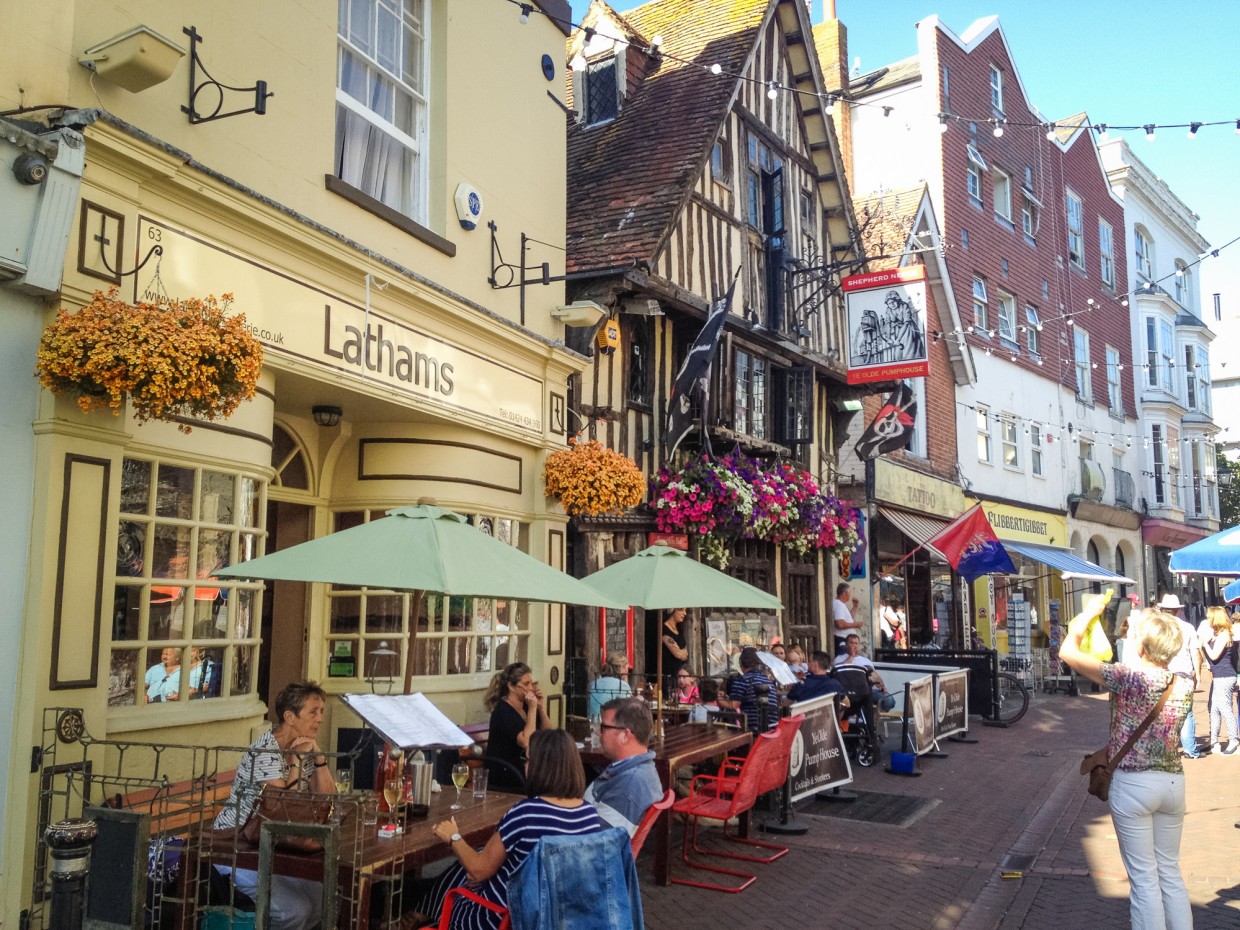 Hastings is still an active fishing town, and has the largest beach-launched fishing fleet in Europe. You'll see many fishing boats lined up on the pebbled beach, with the dark wooden warehouses behind them. If you're into photography, this is the perfect place to capture some great photos and due to all the fishy activities, you'll see plenty of sea gulls flying (and sitting) around.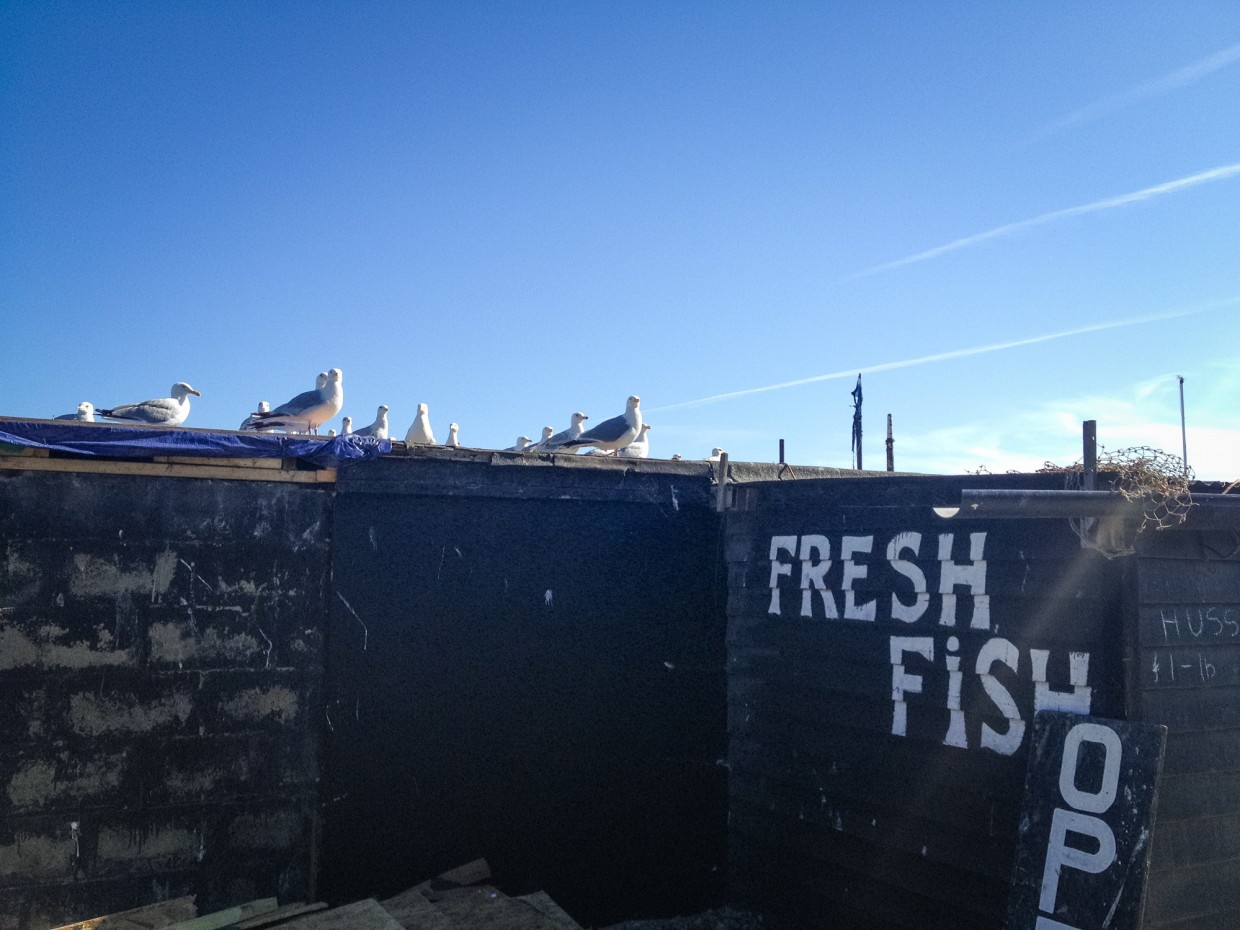 Another famous attraction in Hastings are the sandstone cliffs and the funiculars that take you to the top. The West Hill Cliff railway takes you up to Hastings castle and treats you to fantastic views over the harbour and the opposite east cliff funicular. The East Hill Cliff railway takes you to the Hastings Country Park, where you can walk/hike, while enjoying great views of the surrounding area.
I enjoyed my short ride on both funiculars and I recommend it to anyone visiting Hastings to at least experience one ride.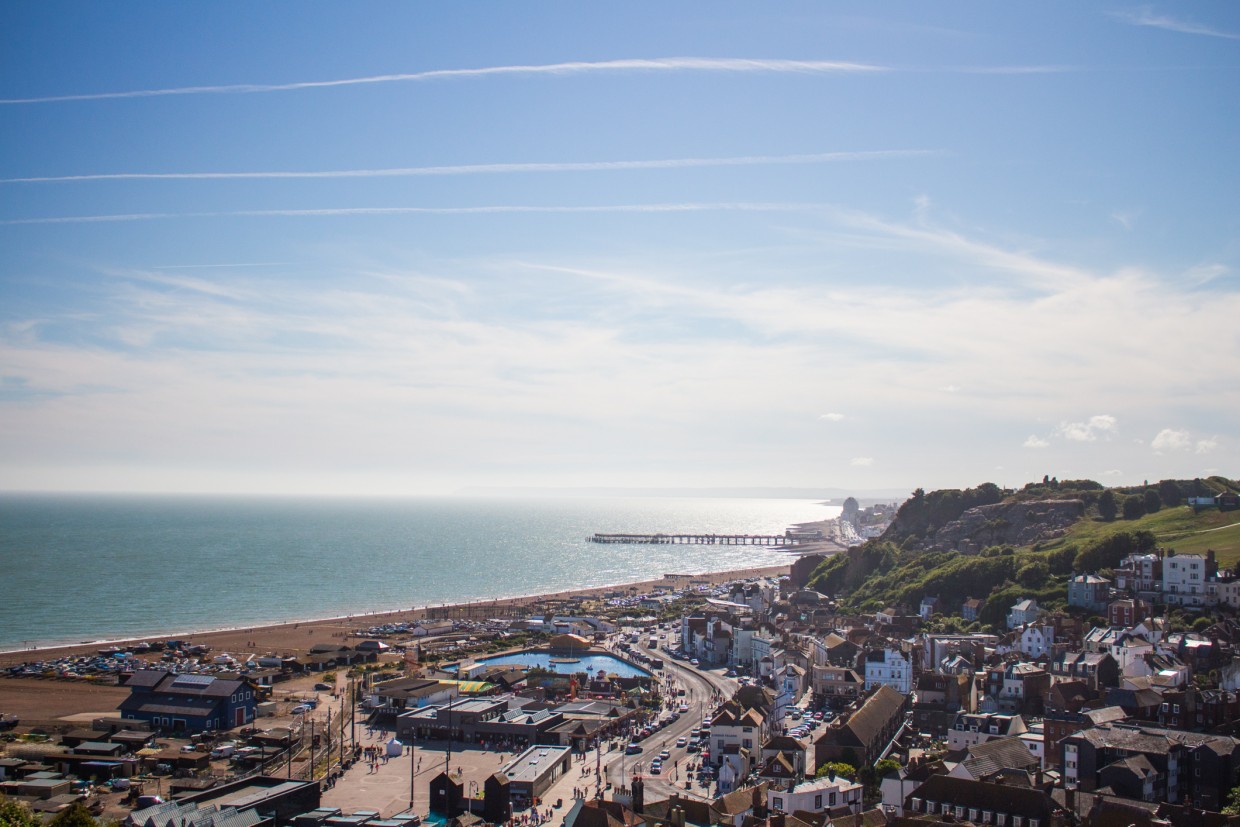 My visit to Battle and Hastings has been one of my favourite daytrips from London in the past few years. My parents and sister loved their time in East Sussex, especially Battle and the Abbey. If you're looking for a daytrip, I definitely recommend East Sussex!
More Info
HASTINGS TOURISM INFORMATION
if you want to find out more about 1066 Country, East Sussex: East Sussex Tourism Board
BATTLE ABBEY
More info on Battle Abbey: Battle Abbey Info
TRANSPORT
Trains: From Charing Cross to Hastings: Takes just under 2 hours and cost £27.00 off-peak
FOOD
Lunch place: Pilgrims' Rest
My visit to Battle and Hastings was organised by Visit 1066 Country, however all opinions are my own and you will always read my genuine thoughts and experiences.