When we received our offer to work in Wellington, we only had two months to sort out our lives in Vancouver before flying to New Zealand's capital.
We were excited for this new chapter, however, we didn't have the time to find out more about our new home before landing. As a result, there were a few things we did not expect or were not prepared for!
Wellington LOVES brunch (and so do I!)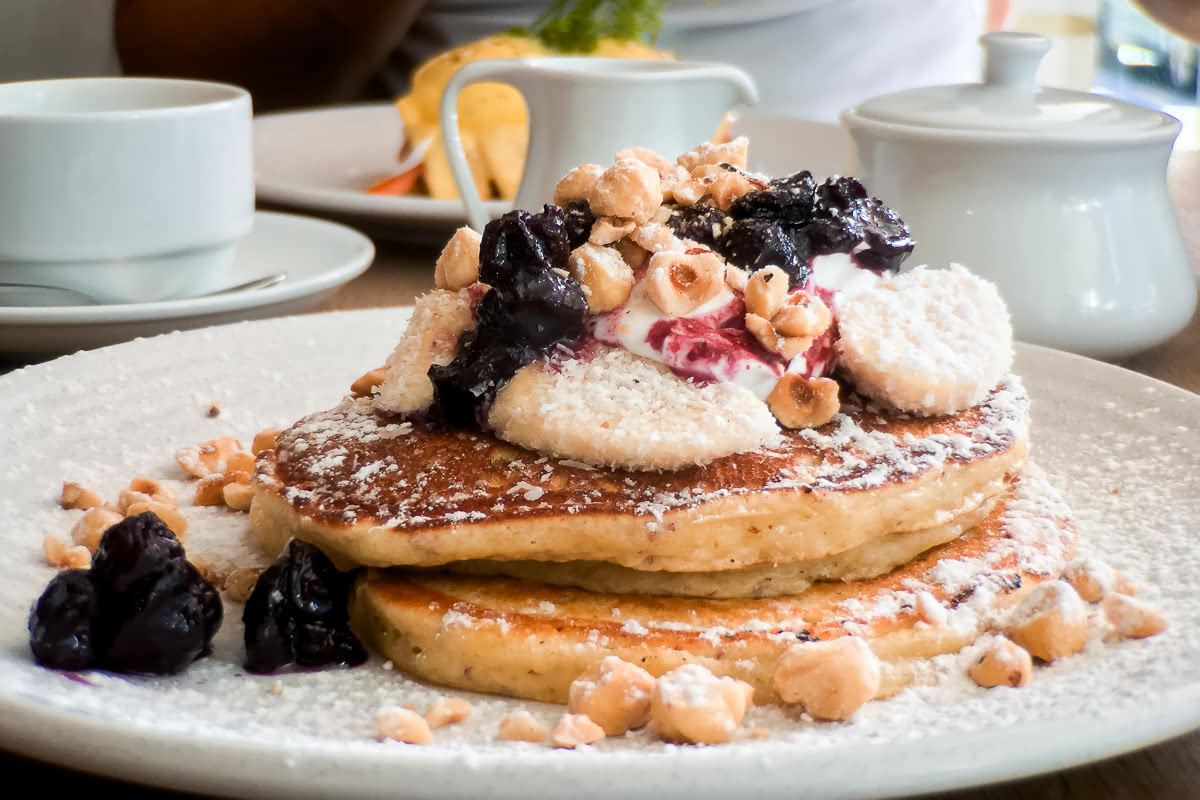 I brunched regularly in Vancouver, but most brunch menus were only available over weekends. In Wellington, it almost seems a way of life, throughout the week!
Breakfast/brunch menus are available throughout the day, seven days a week, with eggs benedict, bircher muesli and buttermilk pancakes featuring on almost all menus… It's heaven!
Middle-Earth is everywhere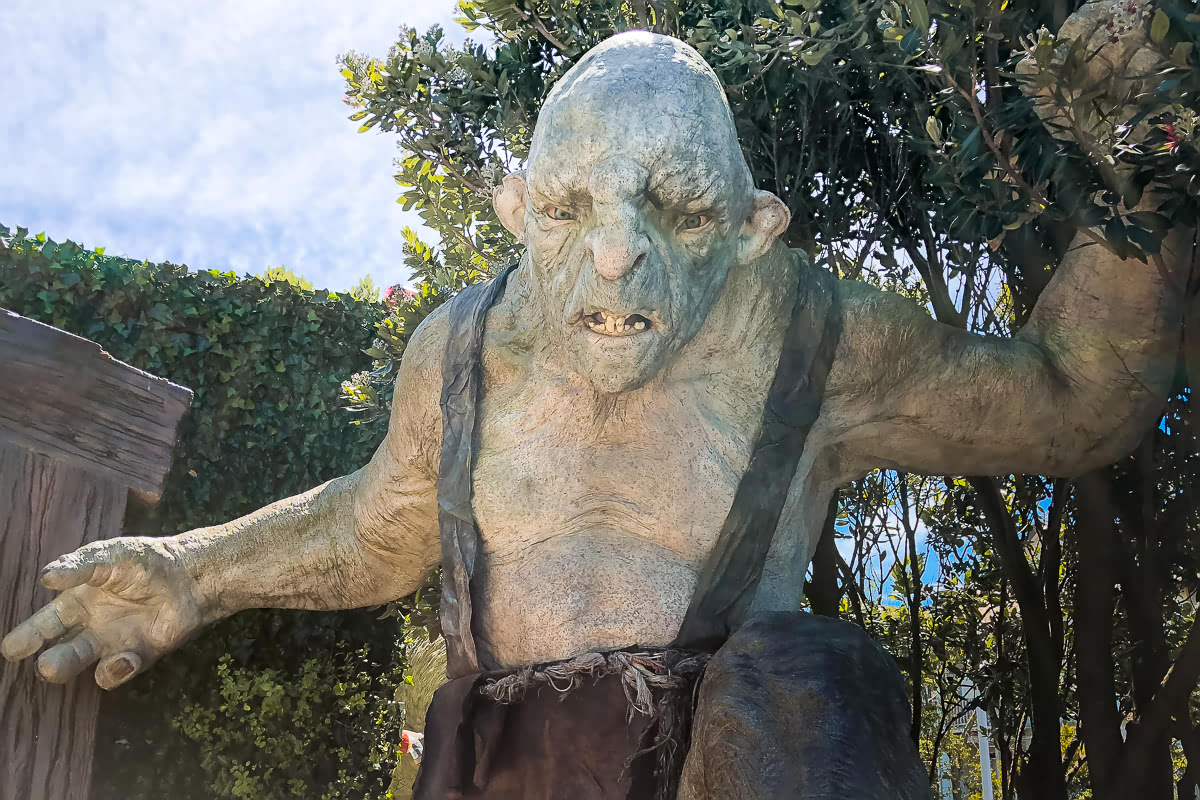 "Middle of Middle-earth" is the sign you see as soon as you arrive at Wellington airport. We were welcomed by Gandalf flying the eagle upon entering the food court, and a giant Smaug lying down at the check-in area. Wellington is home to Weta Workshop and Weta Digital (the company I currently work for), both of whom played integral roles in the making of The Lord of the Rings and The Hobbit trilogies.
Miramar is the hub of 'Wellywood', where you can visit Weta workshop and marvel at all the props and artefacts created for movies, including The Lord of the Rings, Avatar and District 9. I walk past the Weta cave (the entrance to the workshop) daily and based on the number of people visiting, Middle Earth is still popular around the world!
It's windy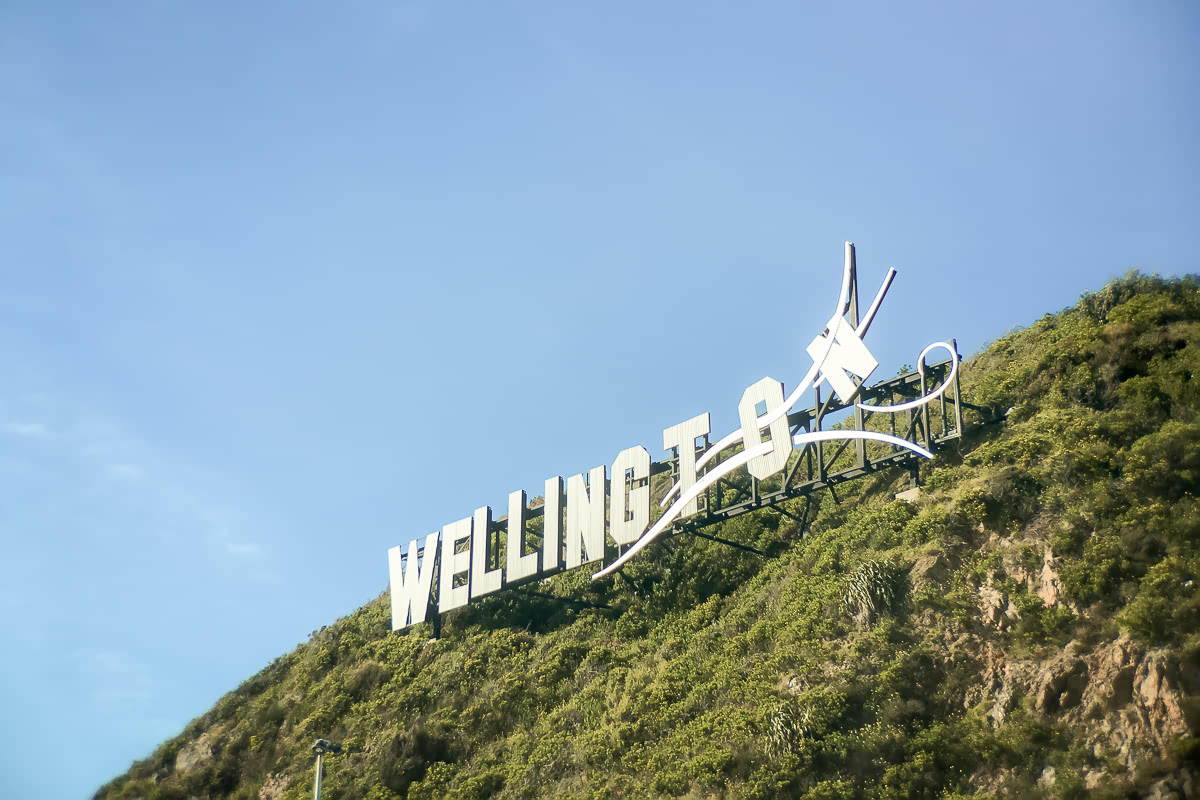 Before arriving in New Zealand, I knew Wellington was the windiest capital in the world – but you can only fully comprehend how windy it is after spending a few months here. It's not always that bad, but when your flight gets cancelled/rerouted due to 100 km/h gusts; your hair gets blown into knots (which are impossible to comb out), and your house creaks heavily under the constant battering, you start to long for those cities where you never gave a second thought to wind. Forgo the umbrella, tie your hair, invest in a good windproof jacket, and you're good to go!
The earth shakes frequently
Wellington lies on the Wellington fault line (and three other fault lines around the Wellington area), which means the earth shakes frequently here. So far I've felt six moderate earthquakes, which were magnitude 4+ (shaking desk, windows and doors)… However, New Zealand experienced over 32800 quakes in 2016. Safe to say, there's a lot of shaking going on here!
Go to the counter to pay at a restaurant
In almost all restaurants and lunch places, you pay while ordering or pay the bill at the counter after finishing your meal. You won't feel pressured to finish your drink and leave the restaurant. Just leave the table and pay when you're ready!
Sushi is expensive and the size is big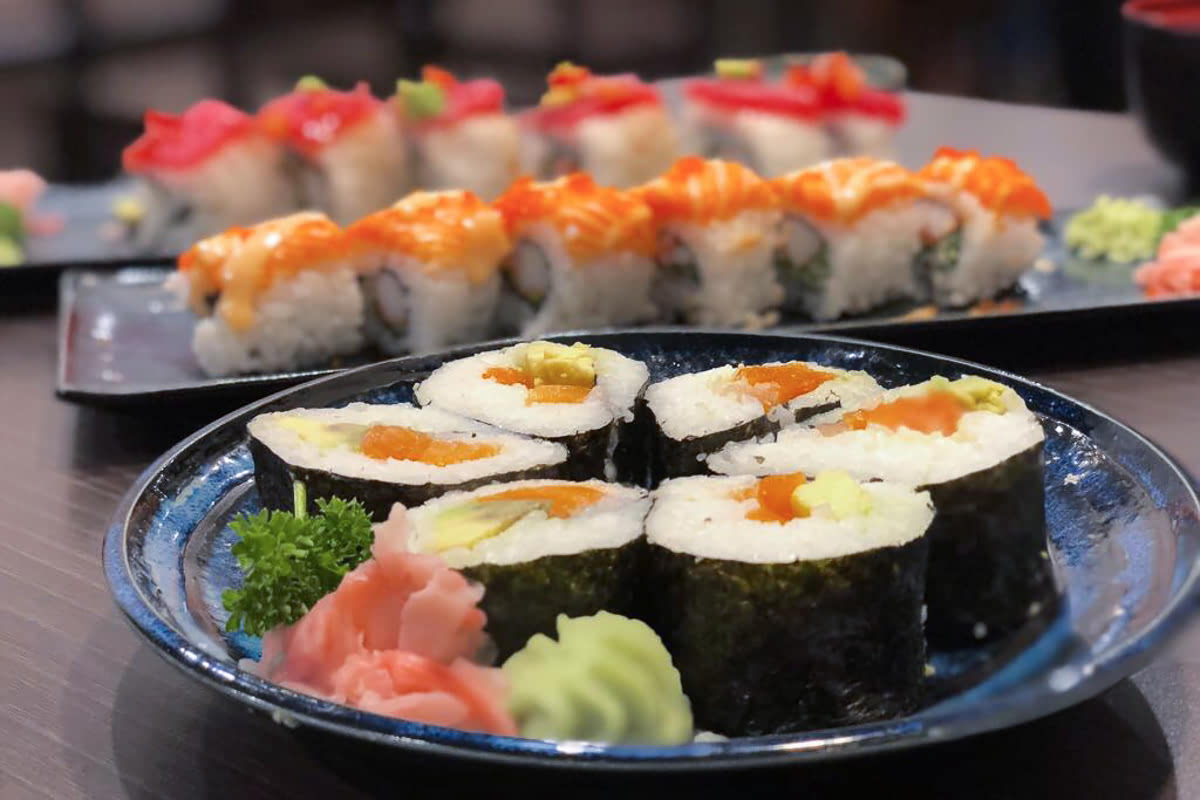 I love sushi, so I was a little disappointed to find out sushi isn't a big thing here. I was spoiled in Vancouver, where sushi is popular. I now rarely eat sushi as there aren't many sushi restaurants or lunch places around. We have found one sushi place recently with an extensive sushi menu: Origami. The prices are still expensive, but the sushi is fresh and delicious.
Supermarket sushi is also nothing to write home about. It not only comes in huge sizes (it's impossible to put those gigantic rolls in your mouth!) but they're not tasty to begin with.
There are many beautiful bays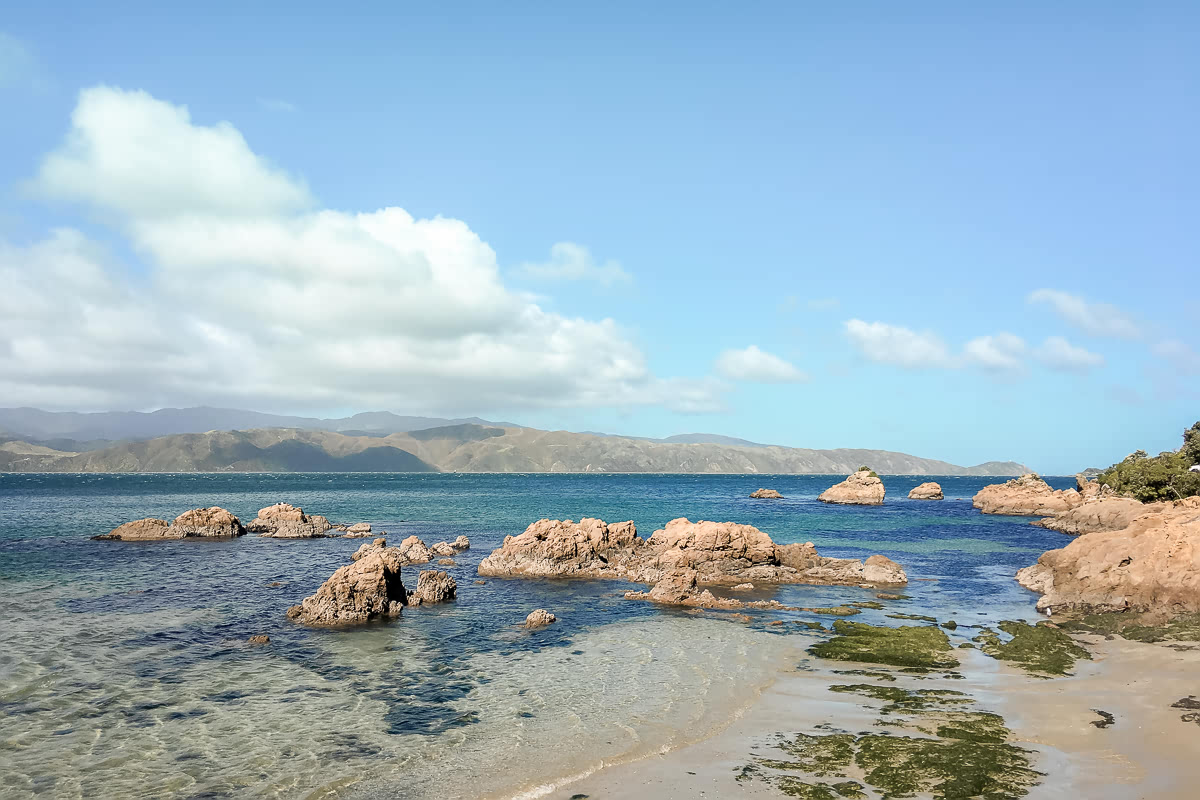 Wellington boasts six bays around the city, with stunning beaches and delicious lunch spots. Wherever you are in the city, you're never far away from the ocean. Swimming, diving, and surfing are popular activities around the bays.
I love driving along the bays, especially Scorching Bay and Shelly Bay, on the Miramar peninsula. You'll never guess that the city is just a 15-minute drive away when you're sitting on the beach, watching the ocean waves lap against the many rocks.
Wellington is hilly
Wedged between the Cook Strait and the Rimutaka range, Wellington's landscape is shaped by many hills. The slopes encompass the city's many suburbs, providing Wellington with many green spaces, hiking and biking trails.
I love hiking the many trails around the city, as well as enjoying the stunning scenic views from the different tops. It's also a great workout walking all these hills right on your doorstep!
There's no central heating
Luckily, temperatures in Wellington don't drop below 0 in winter, but when there is no central heating, double glazed windows or insulation, it can get pretty cold inside! I arrived in the middle of winter, and a fleece blanket, portable heater, and a few warm sweaters were amongst the first purchases I made.
Some houses do have central heating. However, most homeowners are put off by the installation cost, so they instead install heat pumps to keep a room warm (these also function as air conditioner).
Wellington is not a shopping paradise
Every time I move to a new country, the quest begins to find my new favourite clothing store. Unfortunately, I have yet to find that store in Wellington. Choices are limited, and there are not many brands you'll recognise from overseas.
On the other hand, Wellington has a great selection of outdoor and boutique stores! I just need to dig a little deeper to find that gem…
You can bring your own wine/beer to restaurants
If you find alcohol too expensive in restaurants, there are a few places in Wellington that are Bring Your Own (BYO)-friendly. Perfect if you are on a budget, or you are desperate to enjoy a particular drink with your meal.
The sun is pretty strong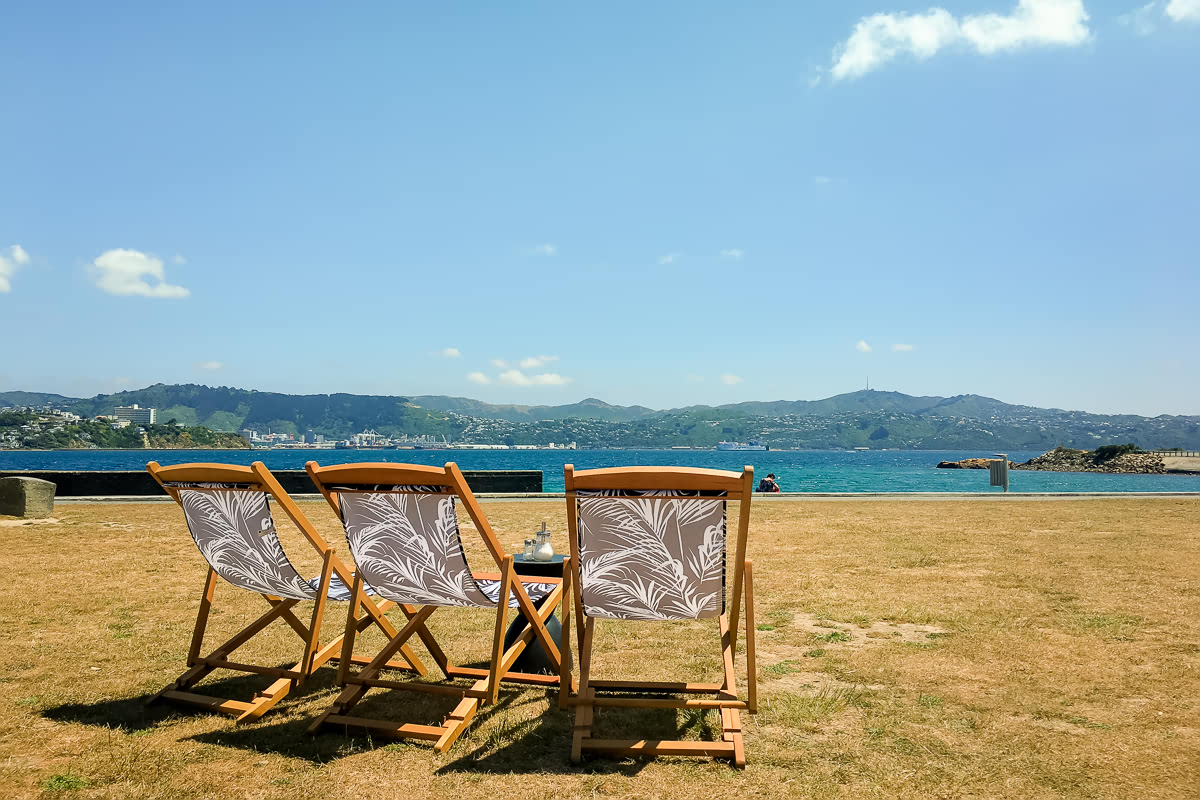 Slap on that sunscreen because you will get sunburned quickly in New Zealand! There are a few reasons why the sun is stronger in NZ: The ozone layer, which blocks UV rays, is thinner; the earth's orbit is closer to the sun during the southern summer compared to the northern summer, and there's less pollution to block out the UV rays. (Source: https://www.enz.org/new-zealand-sunshine.html).
When the sun is shining, 14-degree weather can feel substantially warmer here in Wellington than 14 degrees in Vancouver or London, where I used to live. I don't tan quickly, but the New Zealand sun has given me a nice colour after a few weeks. I make sure to wear makeup with SPF 20+ and use sunscreen when we go walking outdoors.
People walk barefoot
Not everyone walks barefoot but there are quite a few people walking around the city, in shops or at work without shoes, even when it's cold outside. Not just kids but adults too. A quick Google search didn't provide me with a straight answer as to why… Maori culture? Convenience? It just feels good?