Before we dive into the New Year, I would like to take time to look back on an extraordinary 2016. From our base in Vancouver, we travelled to five countries (two of which were new), embarked on six, long holidays and 15 weekend trips, adding to a total of 70 days. We did all of this while maintaining both of our full-time jobs; Ash and I both worked on 5 film projects in total
This year in numbers
It has been tricky juggling travelling with our jobs, especially after moving to Canada from the UK. Going from twenty paid holidays to ten paid holidays definitely made us rethink how we travel.
As such, we made use of long weekends more – however, we still needed more time to travel outside of weekends and because travelling back to Europe to see my family used up my whole paid holiday, I had to take a few unpaid days off to satisfy my travelling obsession.
HOW I MANAGED TO GET MORE PAID HOLIDAYS
Because I only started working in Vancouver in August 2015, I had 3 holidays to take in 2015. I never took these three days, instead I transferred them to 2016. Our company also closes during the Christmas holidays, which added 4 more days to my paid holidays. In total I received 17 paid holidays in 2016.
Our reduced paid holidays weren't the only obstacle though, as quickly, as we realised travelling from Vancouver was not cheap.
The Canadian city is not a great hub to travel from, either domestically or internationally. There's no healthy competition between airlines, and many destinations don't have direct flights.
Because of this, we opted to visit more places situated in British Columbia. It's a beautiful province, so I'm certainly not complaining.
2016
Our Year In Travels
FUN IN THE SNOW
January
BRITISH COLUMBIA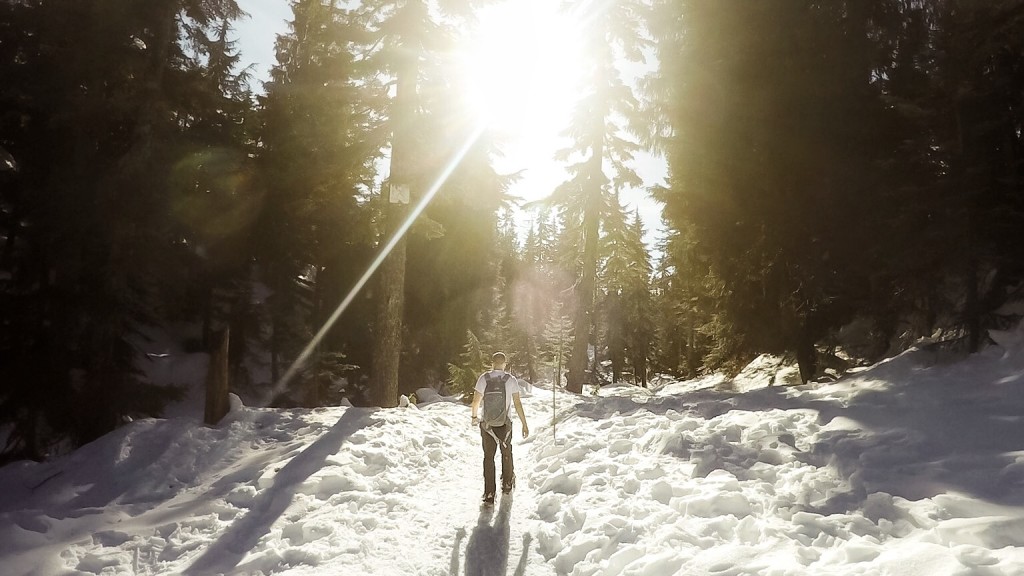 We love the snow, so January was all about winter in BC. Our first trip: snowboarding lessons at Cypress, North Vancouver. Unfortunately, I was so bruised and battered after Day One's falls, that I wasn't in any state to go back and improve.
So instead, we embarked on a few snow hikes around Alice Lake and Alouette Lake, and went Bald Eagle-spotting in Brackendale Provincial Park.
| 2 car rentals | 2 weekend trips |
MORE SNOW FUN
February
BRITISH COLUMBIA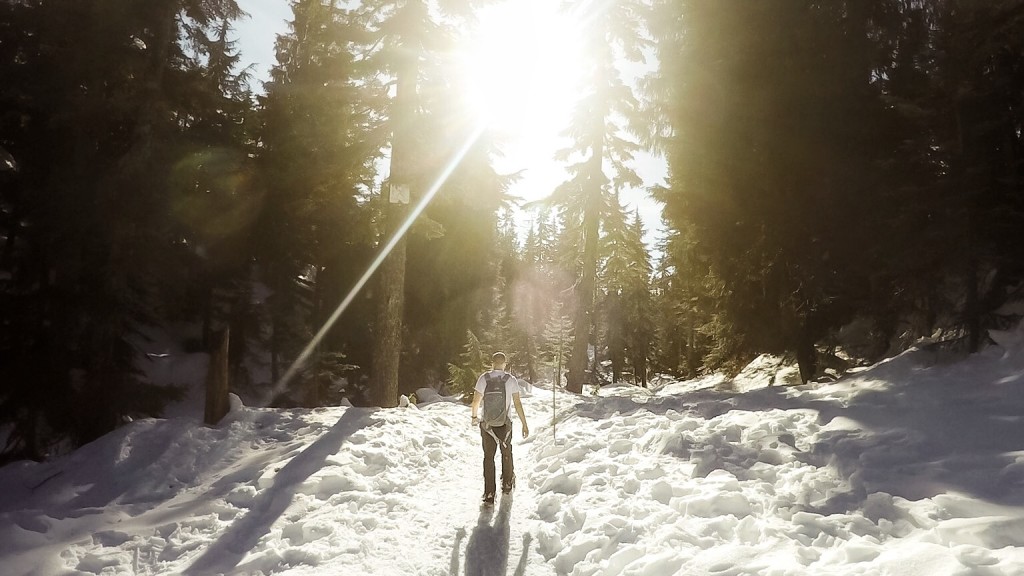 Due to a project deadline at work, February was a quiet month for us, though we still found time to strap on snowshoes and hike around the trails on Mt Seymour, in North Vancouver.
I still can't believe we took so long to experience the awesome snowshoeing, especially after struggling with our normal hiking boots on our snow hikes in earlier months.
| 1 car rental | 1 weekend trip |
SPRING IS IN THE AIR
March
BRITISH COLUMBIA
Just like February, March proved to be a quiet month. Cold weather was making way to warmer days, so we visited Queen Elizabeth Park to admire the spring blossoms.
On another sunny Sunday, we made our way to Stevenson, a small town south of Vancouver where we visited the Fisherman's Market.
| 0 car rentals | 2 weekend trips |
ESCAPE TO THE SUN
April
MEXICO
Mexico has always been high on my bucket list, so when our work project wrapped up, we escaped to the sunny land.
We flew to Cancun on a direct flight and made our way to Playa Del Carmen, where we stayed for ten days. This trip turned out to be a perfect mix of culture (visiting ruins like: Chichén Itzá, Coba and Tulum and the town of Valladolid), fun experiences (catching a catamaran to Isla Mujeres, visiting Xcaret and swimming in cenotes) – and of course, some relaxation too. For this, we booked a luxury stay at Mahekal.
Once back in Vancouver, we squeezed in a day trip to Cypress Falls.
| 1 car rental | 1 weekend trip | 10 vacation day | 1 new country | 7 paid vacation days |
ROAD TRIP TO THE US
May
WASHINGTON STATE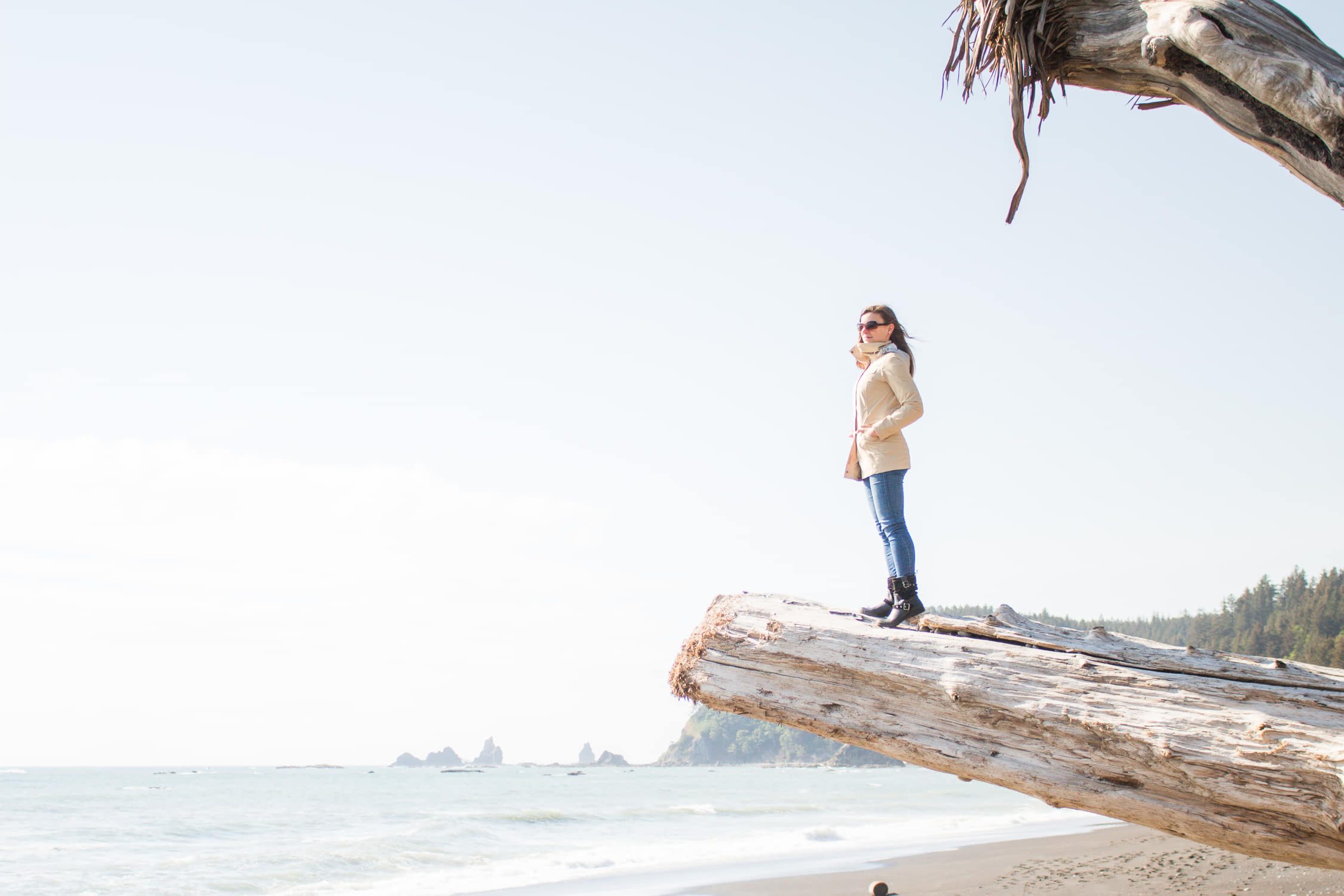 In May, with the weather warming up, we decided to engage in a few water activities. We travelled to Deep Cove for a kayak session, while in Vancouver, we rented a kayak in False Creek. It's great; you can rent kayaks right in the city centre!
At the end of May, we explored Washington State. We set out on a 3-day road trip, travelling to Seattle, Mt Rainier and Olympic National Park. It was a hectic drive, but we managed to see the amazing beauty that Washington State is well-known for.
| 2 car rentals | 2 weekend trips | 1 country | 1 paid vacation day |
OUR FIRST CRUISE
June
MIAMI & DOMINICAN REPUBLIC
June saw us embarking on our first cruise. We made our way to Miami where we boarded the Adonia. During the course of a week, we travelled to the Dominican Republic where we joined community projects, including recycling paper and planting trees.
Apart from volunteer work, we squeezed in a few fun activities, such as: jumping off 27 waterfalls, cocktail classes and beach exploration.
| 2 countries | 1 new country | 9 vacation days | 5 paid vacation days |
VISITING FAMILY
July
BELGIUM & BRITISH COLUMBIA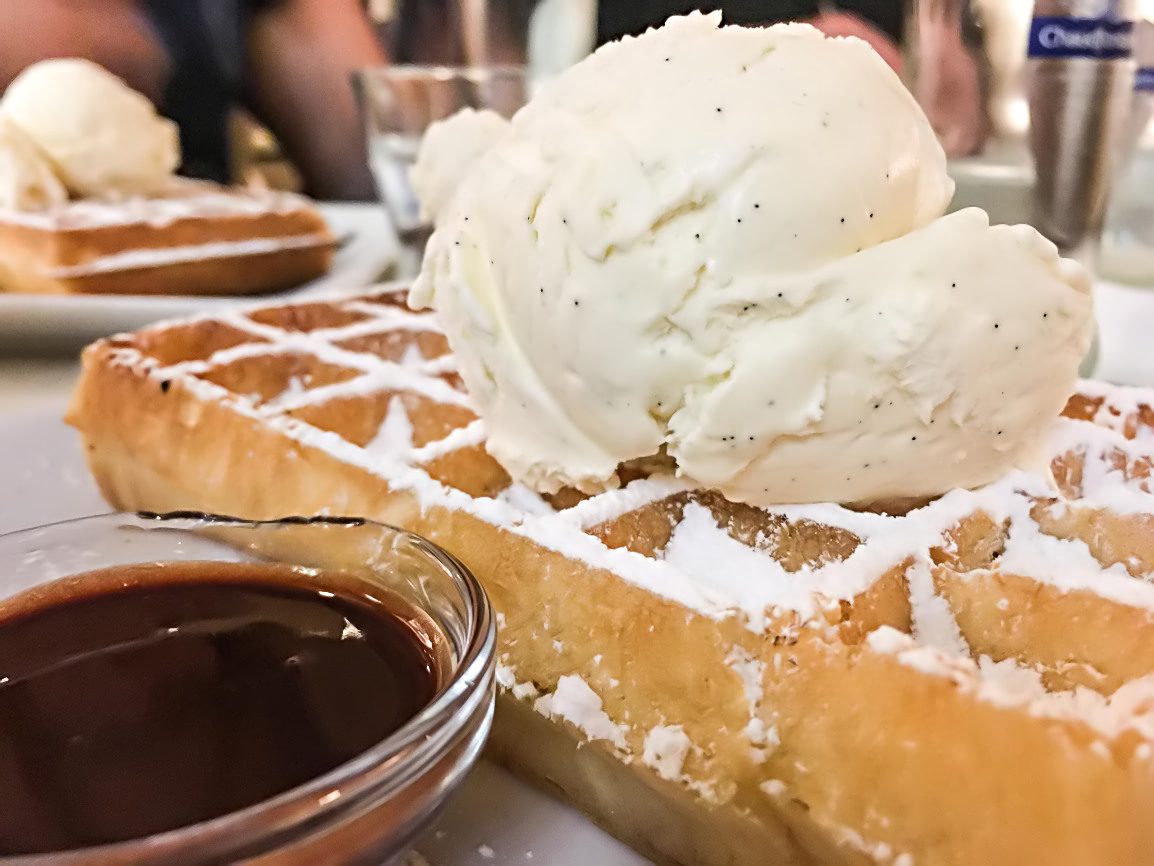 After one year in Canada, I travelled back to Belgium to see my family. For twelve days, I spent some quality time with my parents and sisters, and also reacquainted myself with the charming medieval cities of Gent, Antwerp and Brussels. After each visit, I realised how awesome my home country is!
At the end of July, we booked a weekend away at the wonderful Nita Lake Lodge in Whistler to celebrate Ash's birthday. Hiking, cycling and kayaking were just some of the activities we enjoyed during our stay at the lodge –we also enjoyed relaxing in their hot tubs too!
| 1 car rental | 1 weekend trip | 1 country | 11 vacation days | 0.5 paid days | 5.5 unpaid days |
NEW CAMERA
August
BRITISH COLUMBIA
Another work deadline meant a quiet month in terms of travel. However, it turned into an exciting month for our photography. We bought a new camera, the Sony A7rII, as well as two lenses, and tried our new gear out on a trip to Grouse Mountain where we captured Grinder and Coola, the two resident grizzly bears. Let's just say: we wished we had upgraded sooner!
| 1 car rental | 1 weekend trip |
WINE TASTING
September
BRITISH COLUMBIA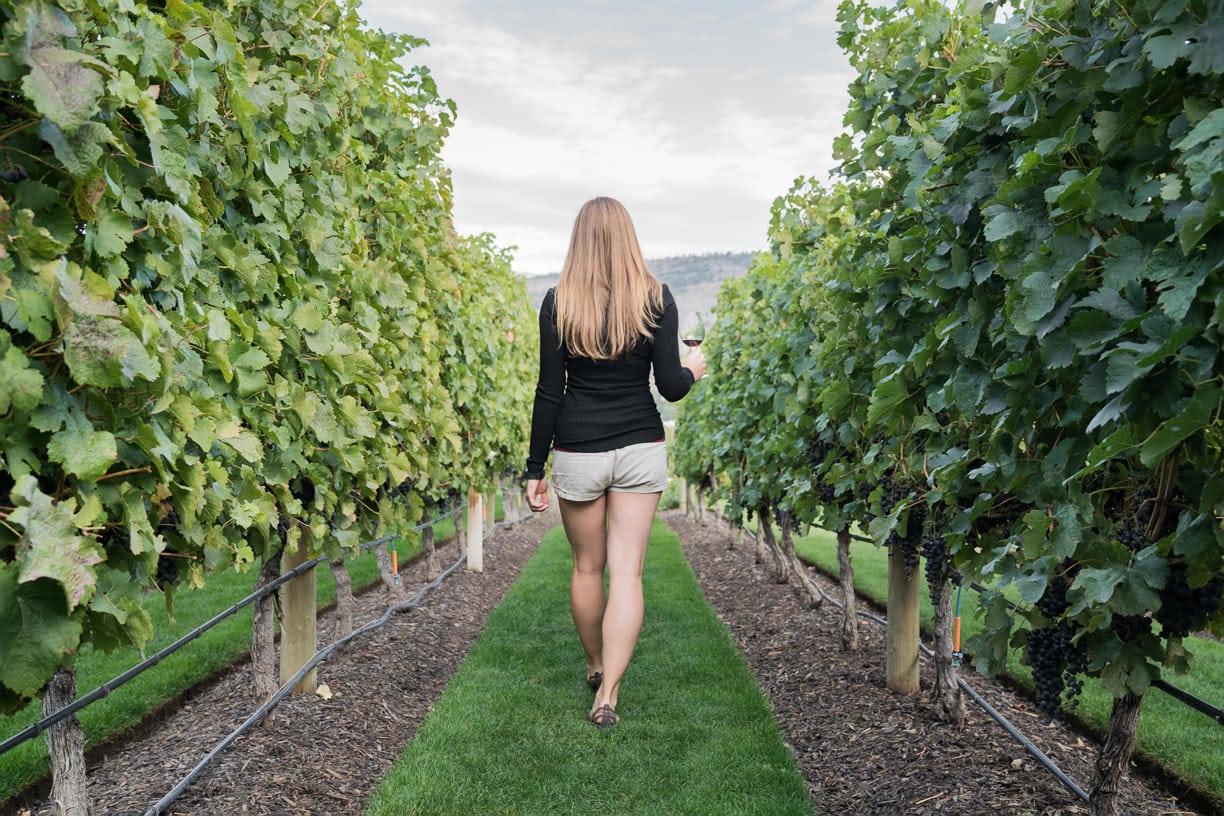 The project at work ended mid-September, allowing us to plan some weekend trips for the next few weeks.
Grape harvest was in full swing in Okanagan, so I was glad we got to spend three days in Osoyoos, South Okanagan. We stayed right by the lake at the Watermark Beach Resort, and visited several wineries in the region. The weather was great and the wines delicious (I especially loved the ice wine!).
| 1 car rental | 1 weekend trip | 1 unpaid vacation day |
A TRIP TO THE WILD
October
VANCOUVER ISLAND & YUKON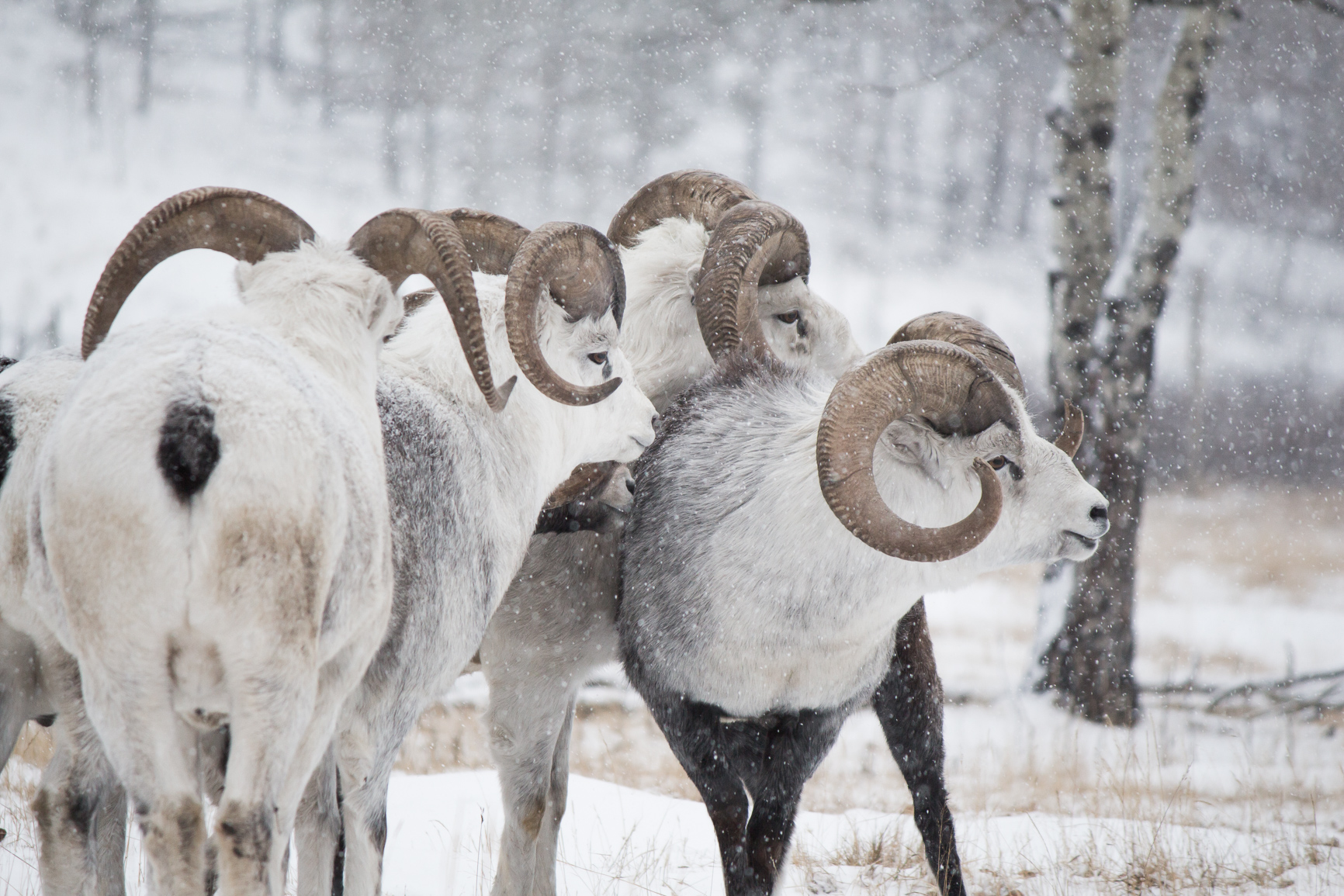 At the start of October, we took the BC Ferry to Vancouver Island for a weekend getaway in Victoria, British Columbia's capital city. We stayed at the Magnolia Hotel & Spa, a luxury, boutique hotel right in the city centre. Victoria surprised me, as it has maintained the historic character, which Vancouver lacks.
At the end of October, it was my turn to pick a birthday destination. I had always wanted to explore the Yukon, so we booked four days in the wild near Whitehorse.
October is the in-between season, so all summer activities had ended, and the winter activities hadn't started due to a lack of snow.
There were still plenty of things to experience, however, such as: the Yukon Wildlife Preserve, the Takhini Hot Springs and the Northern Lights.
We also drove to Alaska, only a few hours from Whitehorse. That saw us driving on lonely roads, blessed with amazing scenery.
| 2 car rentals | 2 weekend trips | 2.5 unpaid vacation days |
TAKING IT EASY
November
BRITISH COLUMBIA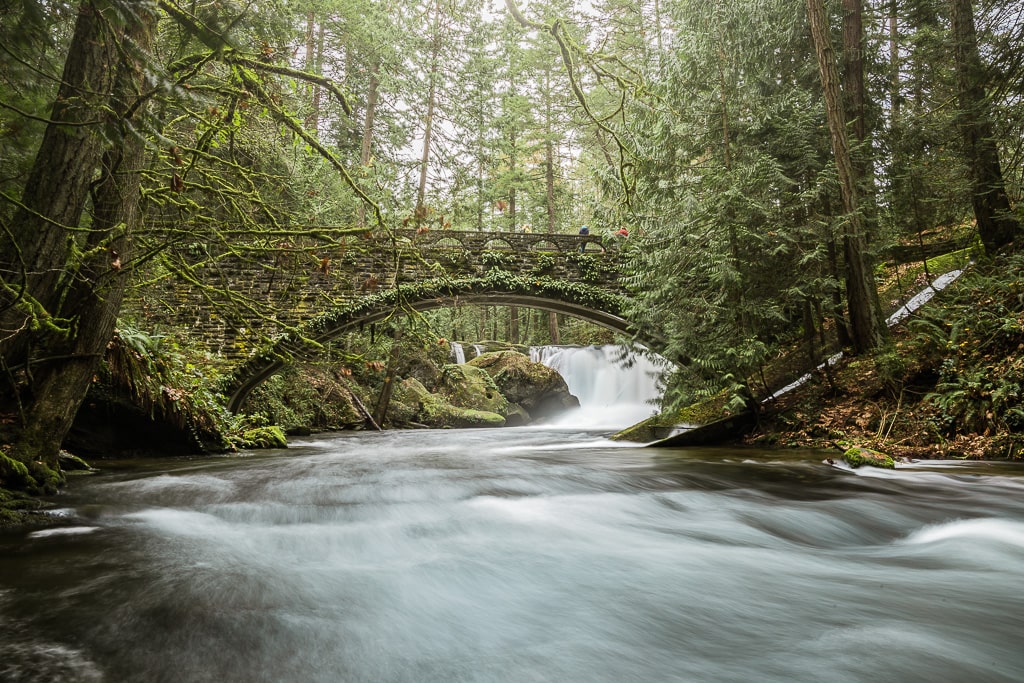 Another work deadline meant we only went on one day trip during November. For that, we crossed the border into the States and visited Whatcom Falls Park and Fairhaven Historic District in Bellingham.
| 1 car rental | 1 weekend trip |
WINTER ADVENTURES
December
WHISTLER, BANFF, LAKE LOUISE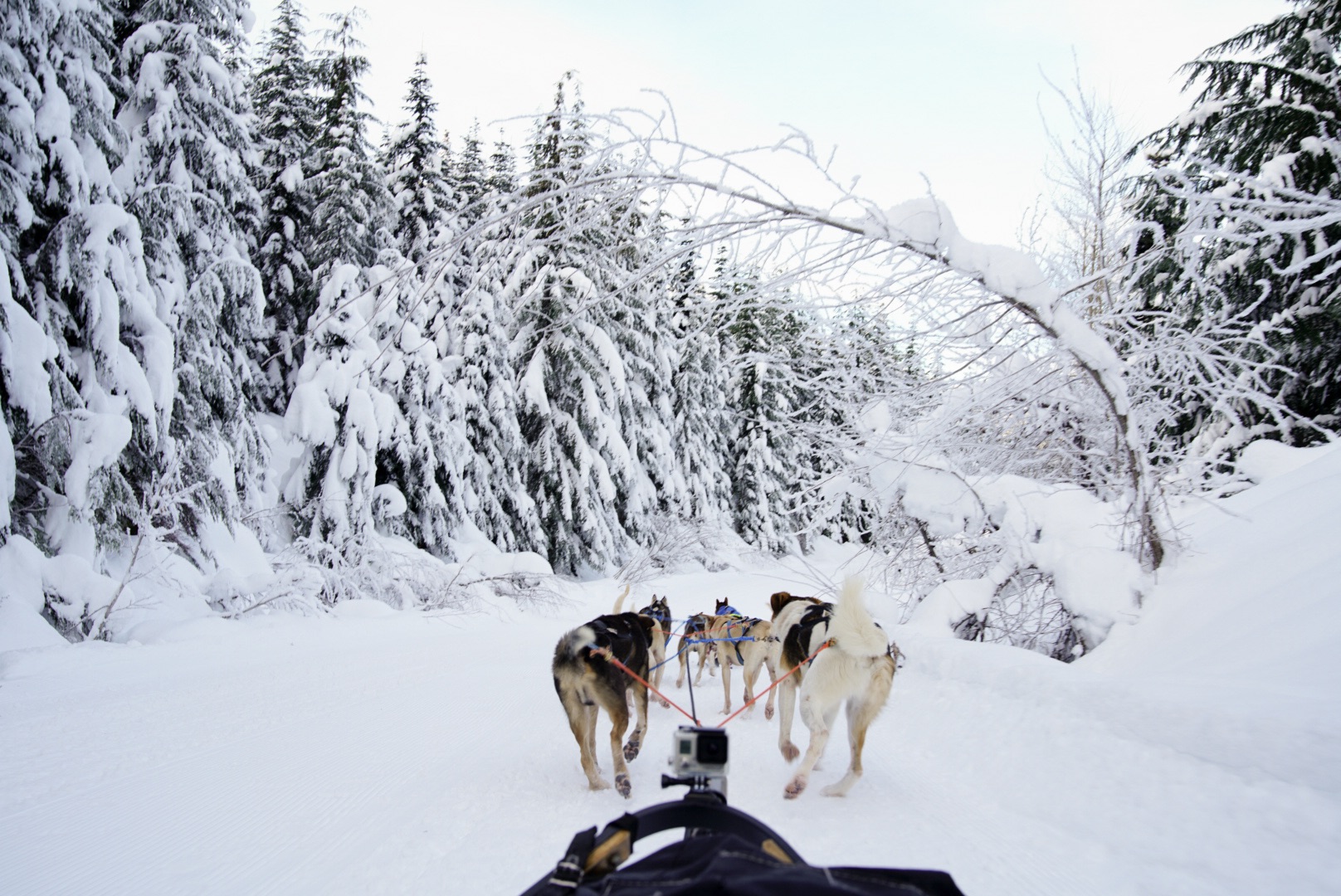 Temperatures dropped drastically in 2016's final month and carpeted Vancouver in a blanket of snow. (To me, everything always looks so much better in white!)
To properly enjoy the snow, we spent a weekend in Whistler, where we stayed near the ski slopes at the Pan Pacific Whistler Mountainside Hotel.
Skiing wasn't on our itinerary (we still need to learn the sport), so instead we embarked on a dog sledding trip. The one hour we spent on the sled was amazing, especially as we both had the chance to mush the team for a while (it's not as easy as it looks).
Between Christmas and New Year, we flew to Calgary where we rented a car and finally visited Banff and Lake Louise, a place which has been on our bucket list since our arrival in Canada!
| 2 car rentals | 1 weekend trip | 4 paid vacation days |