Planning a trip to Bangkok can be a little daunting for first-time visitors, but this five-step travel guide will prepare you in no time. I recommend spending a few days in the Thai capital where you can indulge in excellent Thai food and explore ancient history.
But first, find inspiration here to plan your luxury trip to Bangkok.
Where To Stay
Bangkok has many hotels on offer, but finding a luxury hotel that satisfies your needs proves a little trickier. The Hotel Indigo in downtown Bangkok is an excellent choice if you're searching for a centrally located hotel with luxurious amenities.
Nestled between the old city and cosmopolitan Bangkok, the hotel is within walking distance to many excellent bars, restaurants, shopping malls, and local markets in the popular Sukhumvit area. After a day of exploring the Thai capital, relax in the infinity pool overlooking downtown Bangkok.
Where To Eat
Sampling street food is a must while visiting Bangkok. Everywhere you go, you'll find yourself surrounded by the smells of delicious, piping-hot noodles, Thai curries, and sizzling beef. Wang Lang Market in the Thonburi District is essential for sampling a selection of authentic Thai food.
As night falls, make your way to Chakrabongse Villas, Bangkok's best kept secret. Set in a traditional Thai pavilion on the banks of the Chao Phraya River, it offers the ultimate romantic dinner experience. The Chakrabongse Villas restaurant has a set menu with a delectable selection of traditional Thai dishes such as tom yum goong and roasted duck red curry. Enjoy the stunning sunset with views of the river and Wat Arun temple while enjoying your meal.
If you crave a nightcap, Moon Bar on the 61st floor of the Banyan Tree Hotel will satisfy your needs. This bar is the second highest rooftop bar in Bangkok and offers delicious cocktails such as the Vertigo Sunset. Enjoy a drink at the end of your day with the city's impressive views as a backdrop.
What To Do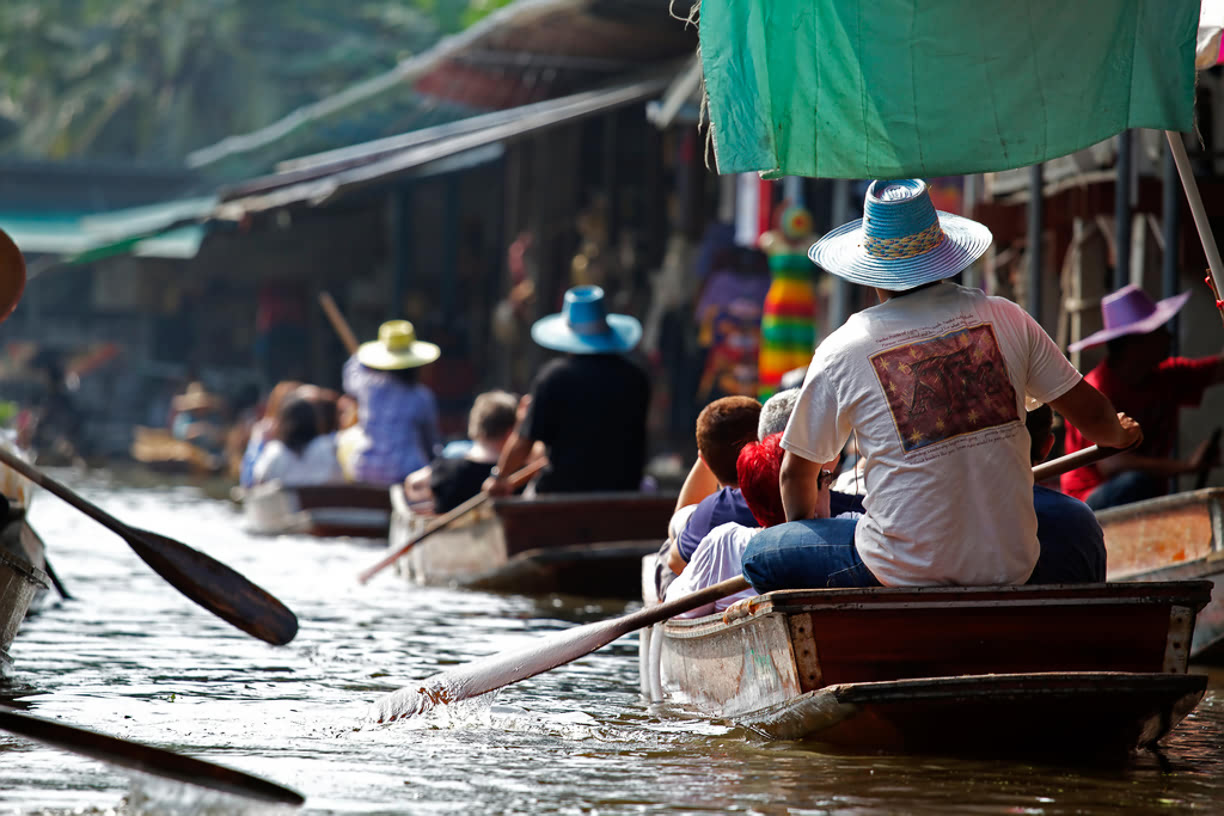 Start your day early in Bangkok's oldest district, Ko Ratanakosin, an artificial island with the city's most important sights. Here, you can explore the many Buddhist temples and royal palaces, such as Wat Phra Kaew, the Grand Palace, Wat Pho, and Wat Arun.
Around lunchtime, head toward Khlong Lat Mayom Floating Market on the outskirts of central Bangkok. Every weekend, you'll find vendors selling goods from their boats. Even though it's called a floating market, most of the market is on land. Take your time to walk around the stalls before deciding on your lunchtime treat.
With over 15,000 stalls, Chatuchak Weekend Market is a must while visiting Bangkok. If you're not in the city over the weekend, head to the Siam area for a more modern shopping experience.
How To Get Around
The Skytrain (BTS) and underground (MRT) are your best choices for traveling to the shopping, entertainment, and business areas. For the more touristy and historic sites, your best options are the river taxis and express boats. If you'd like a more private ride, taxis are available everywhere in Bangkok and are relatively cheap.
Where To Next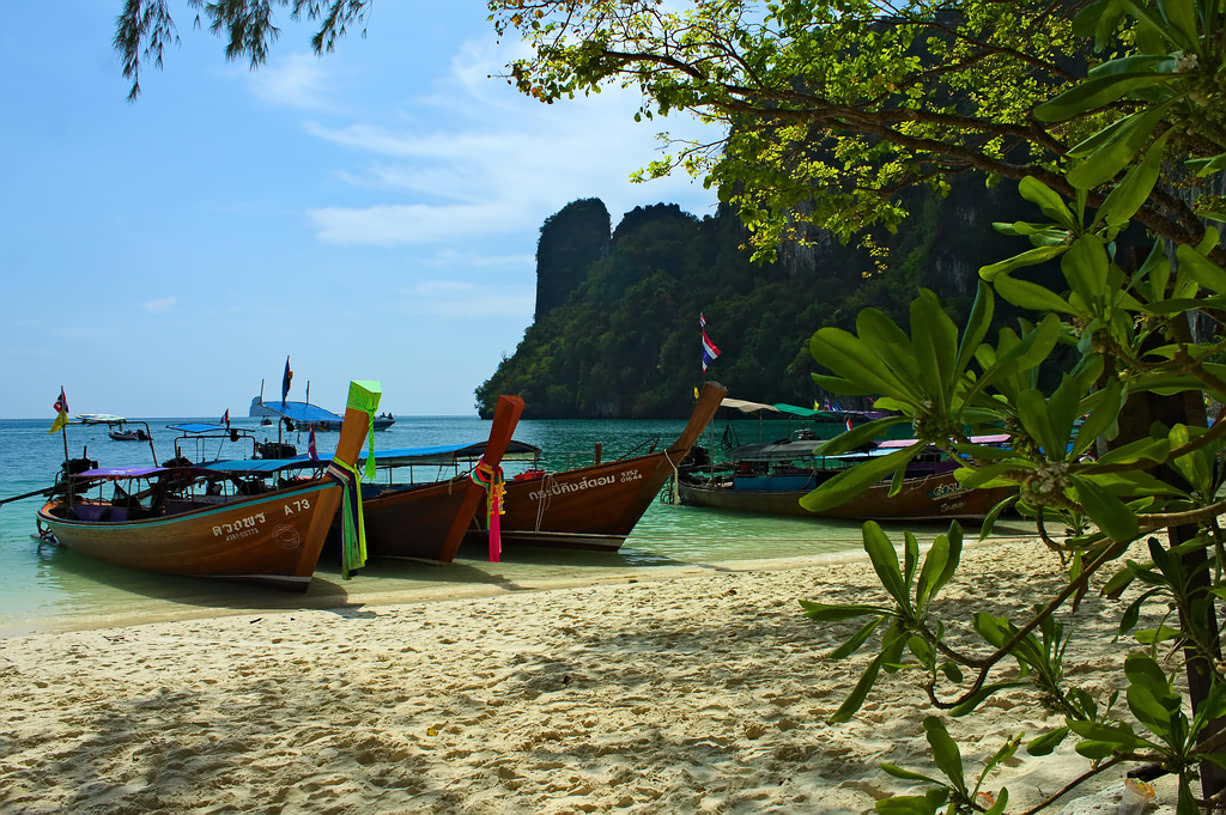 After the hustle and bustle of the city, you might crave a more serene destination. Bangkok is the perfect hub for traveling to other exciting places in Thailand and neighboring countries. I highly recommend visiting Chiang Mai and the Elephant Nature Park in North Thailand or taking the night train to Surat Thani as a gateway to the southern islands.
No matter how long you're staying in Bangkok, I'm sure this sprawling city will leave a lasting impression on you.
This post was written in collaboration with InterContinental Hotel Group. All opinions are my own, and you will always read my genuine thoughts and experiences. Feature image by Georgie Pauwels via Flickr