If you're heading to Europe, you should definitely plan to spend some time in Salzburg, Austria. Having visited the city multiple times, Salzburg has quickly become one of my favourite cities in Europe. Its quaint buildings, charming streets, and magnificent views of the Eastern Alps capture the quintessence of Austrian travels, making this destination irresistible to many foreign visitors. And as an added bonus, Salzburg is also a gateway to several other well-known cities and attractions.
The city's location, situated on the border of Austria and Germany, make it perfectly placed for tons of memorable side ventures in both countries. You can take day trips from Salzburg to Munich, or travel via train from Salzburg to Hallstatt, among other fun ideas. Below, we've mapped out all of our top Salzburg day trips for you to try out!
Salzburg to Hallstatt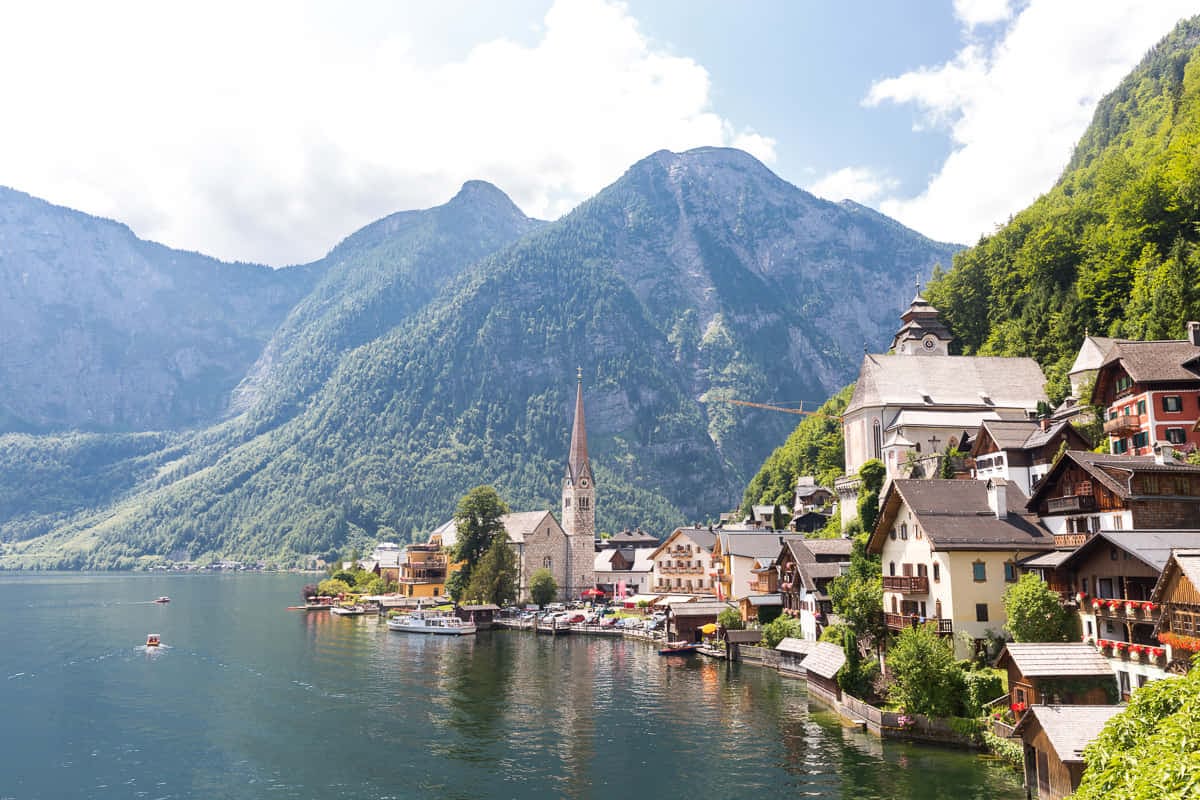 One of the most popular day trips from Salzburg is an excursion over to Hallstatt. Just over an hour away, Hallstatt is an easy journey from your base in Salzburg, and a visually pleasing one as well. On the way, you'll enjoy some of Austria's scenic, rolling landscapes before arriving in Hallstatt, another of the country's gems.
⇢ Book your day trip from Salzburg to Hallstatt here.
This town has graced many a postcard in Austria, and for good reason. Hallstatt is nestled in the Dachstein Mountains and situated on the shores of Hallstatt Lake. The combination of towering mountains, reflective waters, and cute villages all make for an extremely photogenic destination. But don't worry, Hallstatt is much more than a pretty face!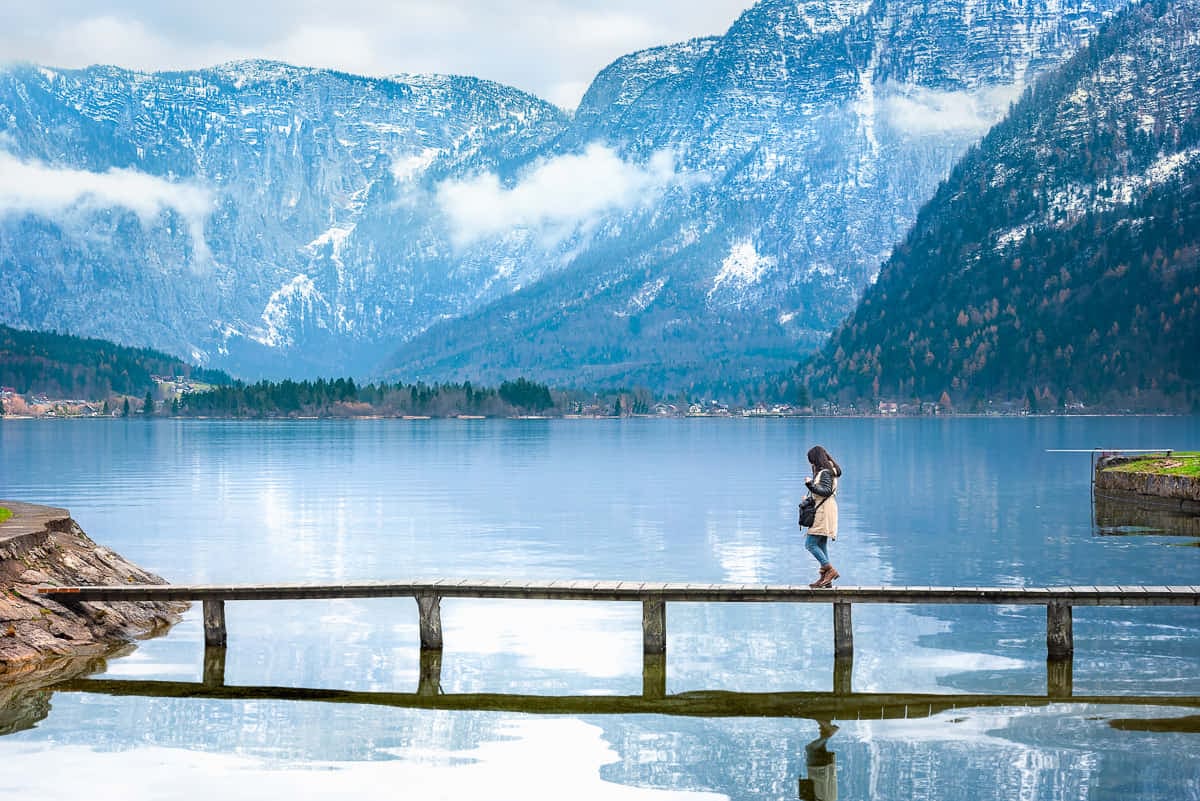 You can wander around the Old Town, picking up gifts and souvenirs. Or, check out the Charnel House, graced with painted skulls. An excursion to the Hallstatt historic salt mines, is a must, although a salt mine tour could easily be its own day trip as well. And if the views keep coming back to you, head up the funicular railway to the Skywalk for a fun trip and unique perspective on the town below.
You have a couple of options for travelling from Salzburg to Hallstatt. Driving allows you the most freedom to roam, but if you're not equipped with a car, don't fret! Though the journey will be longer, you can take a local bus or a train instead. And since Hallstatt is such a popular stop for many travellers, tour companies are an option as well. But no matter how you get there, Hallstatt is sure to be a charmer.
Activities in Hallstatt
Salzburg to Lake District
While you're in the Salzkammergut region, we recommend a day trip from Salzburg through Austria's scenic Lake District. From Mondsee to Wallersee, the lake region is sure to impress with clear waters and fun activities, like hiking and boating. Plus, you can make stops along the way in Hallstatt and Schloss Fuschl, a castle. A day trip from Salzburg through the Lake District has something for every type of traveller.
If you have a car, you can certainly do a self-drive tour through this gorgeous region. Or, invest in a tour company for this Salzburg day trip. Either way, you'll have a memorable journey and plenty of photos to share when you return home.
Salzburg to Munich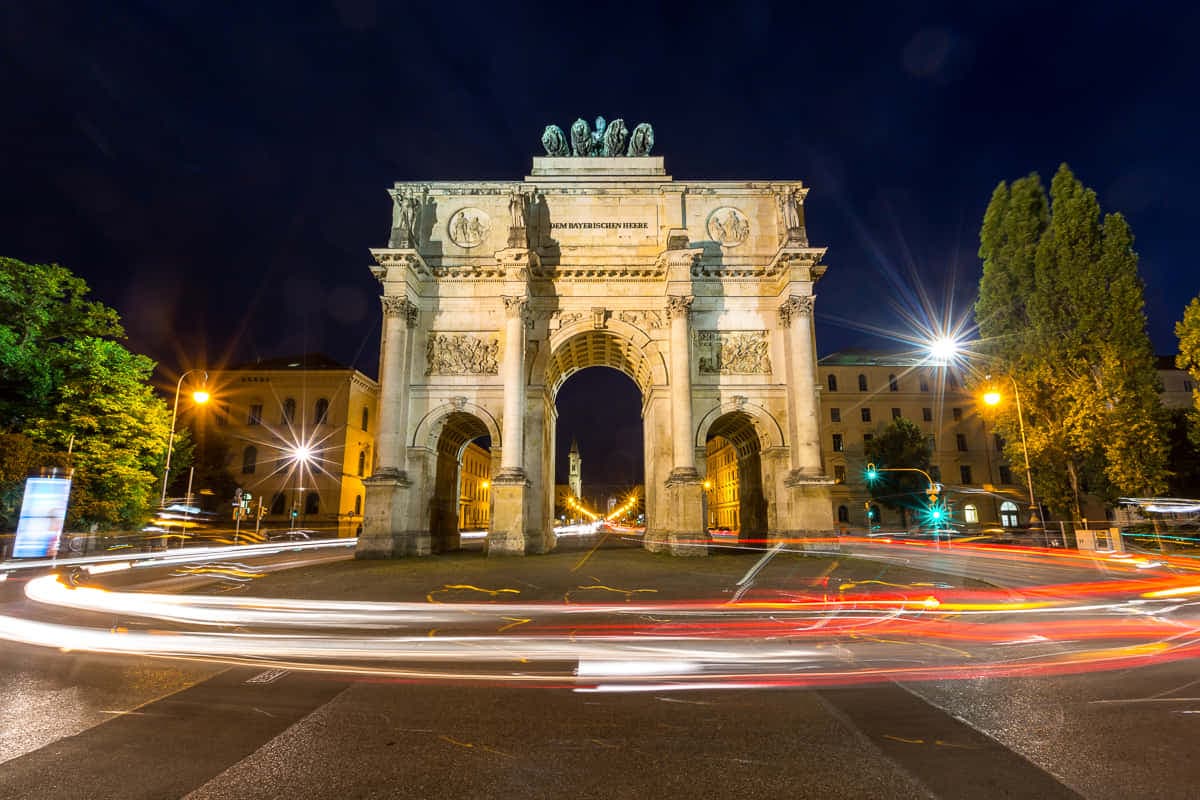 Another top day trip from Salzburg is a visit to Munich. Cross over into Germany's famous region of Bavaria via an epic journey with views of the Alps. The hour and a half ride is a great warm up for a fabulous day in Munich. Here, you can stop for a drink in the Old Town or stroll through the farmer's market Viktualienmarkt. Take a tour of Munich Residenz, a royal quarters turned museum boasting gothic designs and historic artifacts. And if you're there in autumn, you might be able to catch Oktoberfest.
Day trips from Salzburg to Munich will take about an hour and a half one way by both car and train. Transport via train is a hallmark of European travel, and this route through the Bavarian Alps is one of the most scenic you'll come across. This might be a good Salzburg day trip for riding the rails.
Activities in Munich
Salzburg to the Alps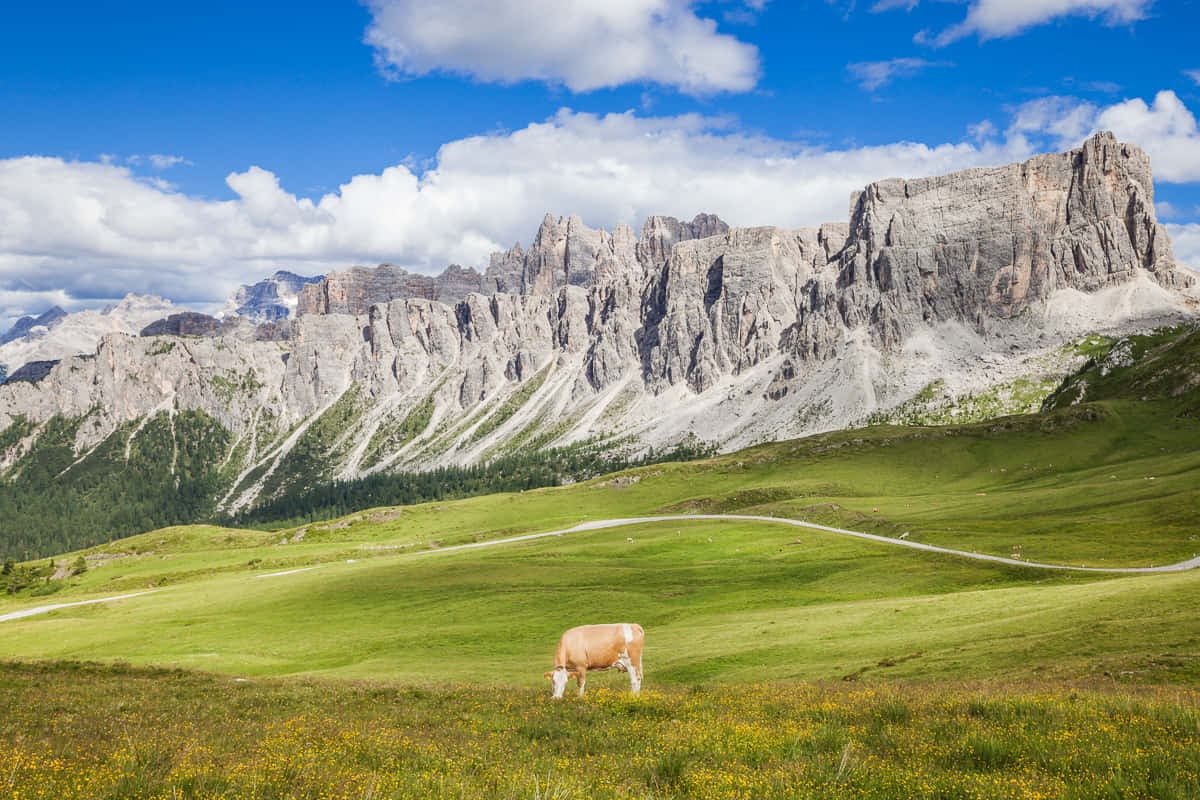 Sound of Music fans, rejoice! (Don't worry, if you're also just into gorgeous mountainscapes you'll like this one too). Perfectly situated at the foot of the Alps, Salzburg is a gateway to a full day tour of nature. Wind down scenic roads with views of the Northern Limestone Alps, and plan to make some stops along the way.
⇢ Book your day trip from Salzburg to the Alps here.
One popular site is Eagle's Nest, or Kehlsteinhaus, a building at the top of the Kehlstein subpeak. You'll witness magnificent views of the surrounding mountains and valleys, not to mention get a little historical lesson. Eagle's Nest once served as a meeting place for Nazis. A day trip from Salzburg through the Alps is once with views and history.
You can plan a day yourself, or else this is a popular Salzburg day trip for tour companies. Plus, the added commentary of a guide makes experiences like this, especially with stops along the way at historic places like Eagle's Nest, all the more enjoyable.
Activities in the Bavarian Alps
Salzburg to Historic Salt Mines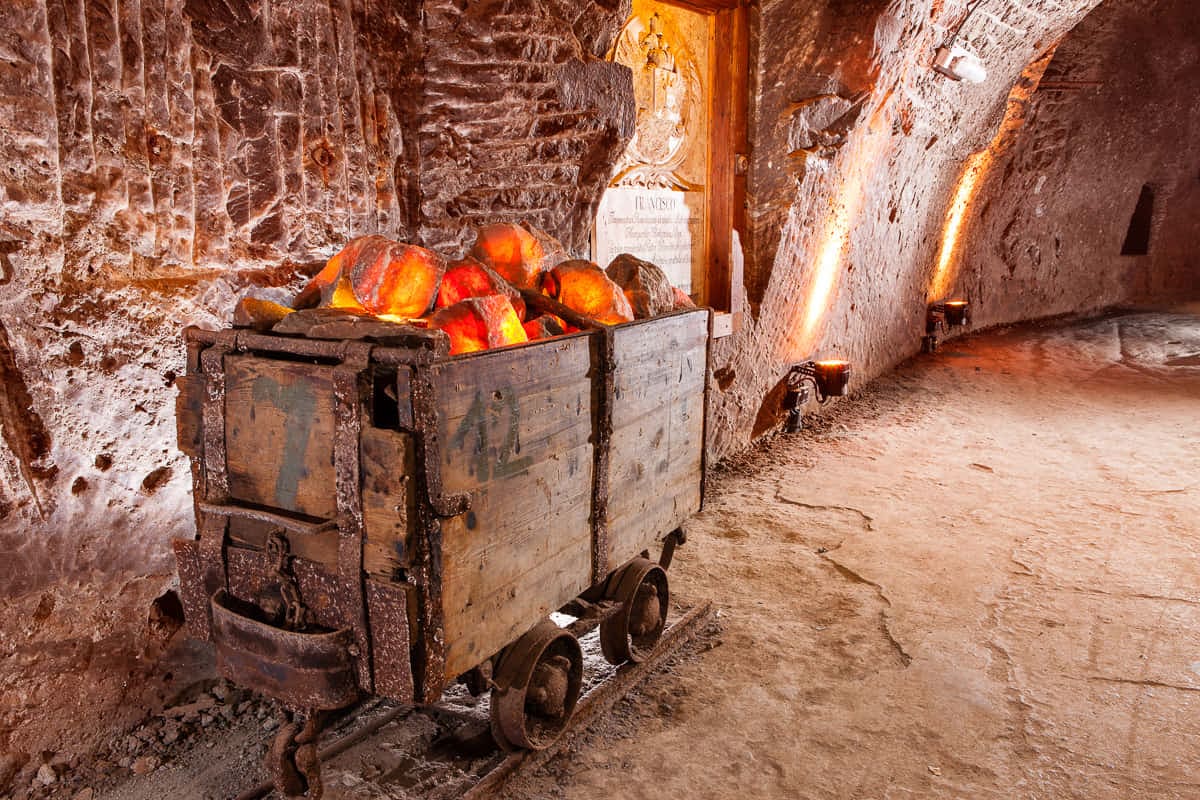 As we mentioned earlier, an excursion to one historic salt mine in this region of Austria can be executed while you're in Hallstatt, but there are others to explore, making this terrific for a full-day journey by itself. From Salzburg, you can venture out to the nearby Hallein Salt Mine, or journey just across the border into Germany to visit Salzbergwerk Berchtesgaden. Both of these sites and others will help you learn about the trade and even let you check out the mines. Outfitted with authentic gear and hopping onto the unique transport through the mines will make your experience unforgettable. Since you can't exactly venture into a mine yourself, this is one of those trips where you'll definitely need to book ahead with the attraction.
These are just a few of the amazing Salzburg day trips you can take when you visit this historic city. But don't get so caught up in day trips from Salzburg that you forget to take in everything the town itself has to offer! From amazing side excursions to its own little charms, Salzburg is the perfect spot for a complete vacation in Austria.
Activities around the historic salt mines
Things to do in Salzburg
Save this article for later: pin it!