With an unbeatable location and impeccable style, the Magnolia Hotel & Spa is one of the top luxury boutique hotels in Victoria, Canada, one of the oldest cities in the Pacific Northwest. Our weekend getaway wouldn't have been the same without our stay at this fantastic hotel. Read our review to see why you should book your stay at the Magnolia Hotel & Spa when planning your trip to Victoria.
Intimate Boutique Hotel
Magnolia Hotel & Spa is located in the bustling centre of Victoria, British Columbia's capital city. With the picturesque inner harbour, Government Street and many restaurants and bars nearby, the hotel proves to be the perfect gateway to everything Victoria has to offer.
From the moment we arrived, we were warmly welcomed by the staff, and the service was excellent throughout our stay.
It's easy to see why Magnolia Hotel & Spa has received many awards in the past. It's been voted as one of the top hotels in Canada by Condé Nast Traveler readers, Top Hotel in Canada and a Top Luxury Hotel in Canada by TripAdvisor's® Travelers' Choice® awards for the last five consecutive years.
Luxury In The Heart Of The City
With 64 recently refurbished guest rooms, you can expect an intimate service only a boutique hotel can offer. The lobby is beautifully styled, with a grand piano taking centre stage, a large fireplace to cosy up next to and soothing music to pass the time. Large wooden panels adorn the walls, giving the room an elegant look which is carried on throughout the hotel.
Our spacious corner suite on the 5th floor was tastefully decorated, with an ornate desk, stylish king-size bed and comfortable 3-piece seating area in the corner. We loved all the thoughtful details, from delectable chocolate treats and delicious apples, to the delicate orchid by the window. The seating area turned out to be the ideal spot to unwind after a long day of walking.
Find out more: About the amenities at the Magnolia Hotel & Spa
Start The Day With A Hearty Breakfast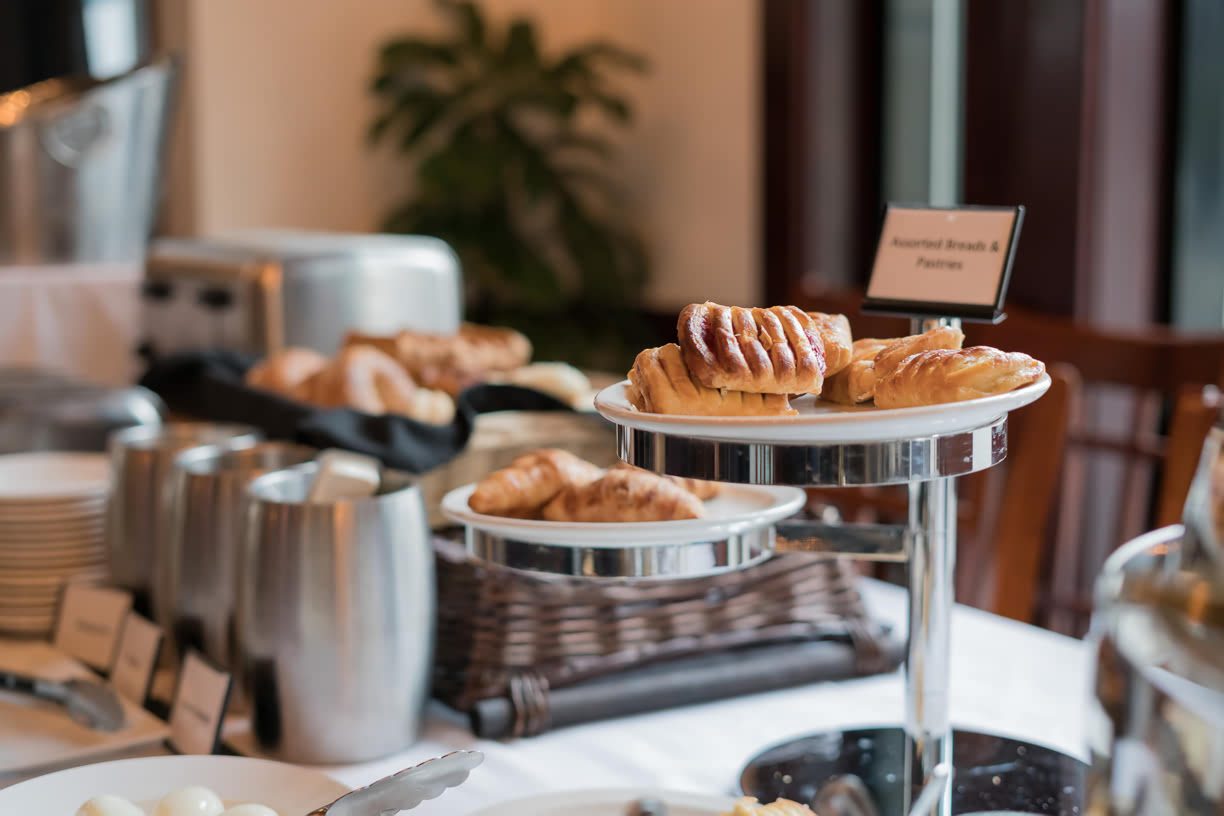 The hotel's restaurant, Catalano Restaurant & Cicchetti Bar, is located right next to the lobby and serves breakfast, lunch and dinner. You can enjoy a continental breakfast spread from 6:30am – 10:30am, this features a selection of freshly baked pastries, cereals and yoghurts.
An à la carte menu is also available from 7am – 11am. I highly recommend the Benedetto, an eggs benedict with a twist, and the Catalano Waffles, stuffed with double smoked bacon and Swiss cheese. Either of these great meals will provide a perfect start to your sightseeing day.
Say Goodbye To Stress At The Spa
The spa at Magnolia is perfect for a relaxing retreat in Victoria. Choose from a variety of body and facial treatments as well as a selection of massages for the ultimate relaxing experience before setting off to explore the city.
Explore The City By Bike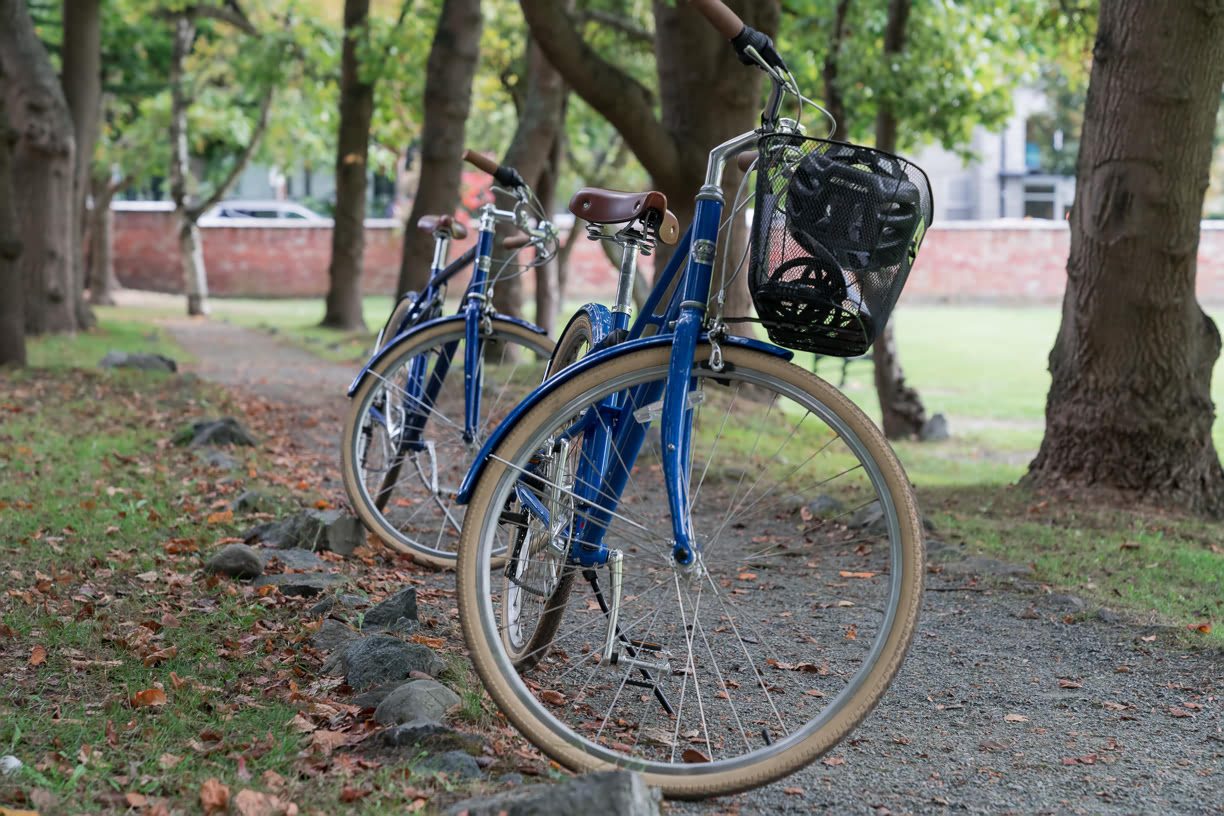 One of the best ways to see Victoria is by bike and Magnolia Hotel & Spa provides quirky Norco bikes and several thoughtfully organized itineraries to keep you busy all day. I was impressed by the variety of options provided to us.
These ranged from a tapas, restaurants and cafes tour to a boutique shopping route showcasing some of the busy city streets. The highlights of Victoria tour provided an excellent way to visit some of the must-see locations and the brewery route offers craft beer enthusiasts a great way to sample the best beers Victoria has to offer.
There is even a special Halloween haunted route allowing visitors to check out some of the city's more haunted spots and get into the spirit of the holiday.
We chose the St. Ann's Academy, Beacon Hill & Dallas Road bike itinerary, which was a superb way to see various highlights ranging from the beautiful park up on the hill to the quaint Fisherman's Wharf area by the harbour.
The hotel provides helmets and locks, so you can safely enjoy all the wonderful city sights.
Why We Love This Hotel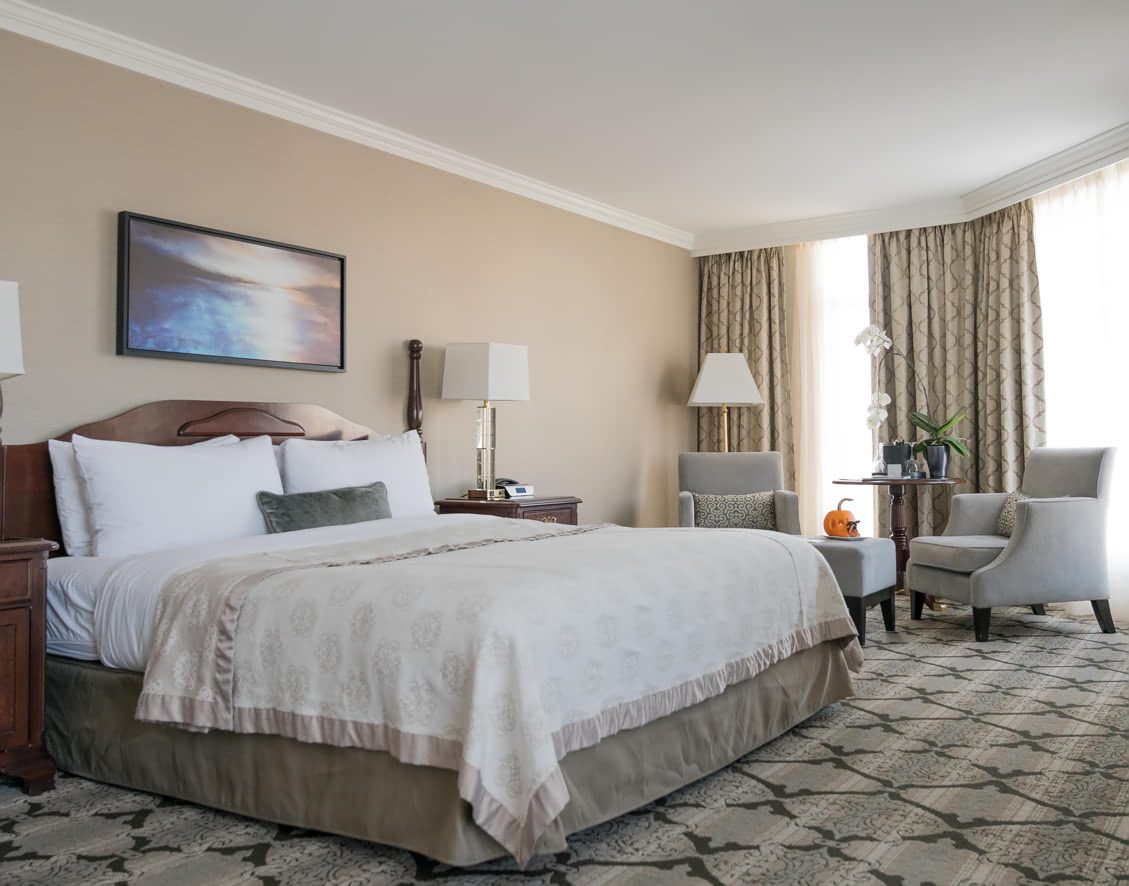 We loved the hotel's intimate setting and attention to detail. The central location meant we could pop in and out of the hotel to freshen up, relax or even just to ask the staff for tips, before venturing out again.
How To Get To The Hotel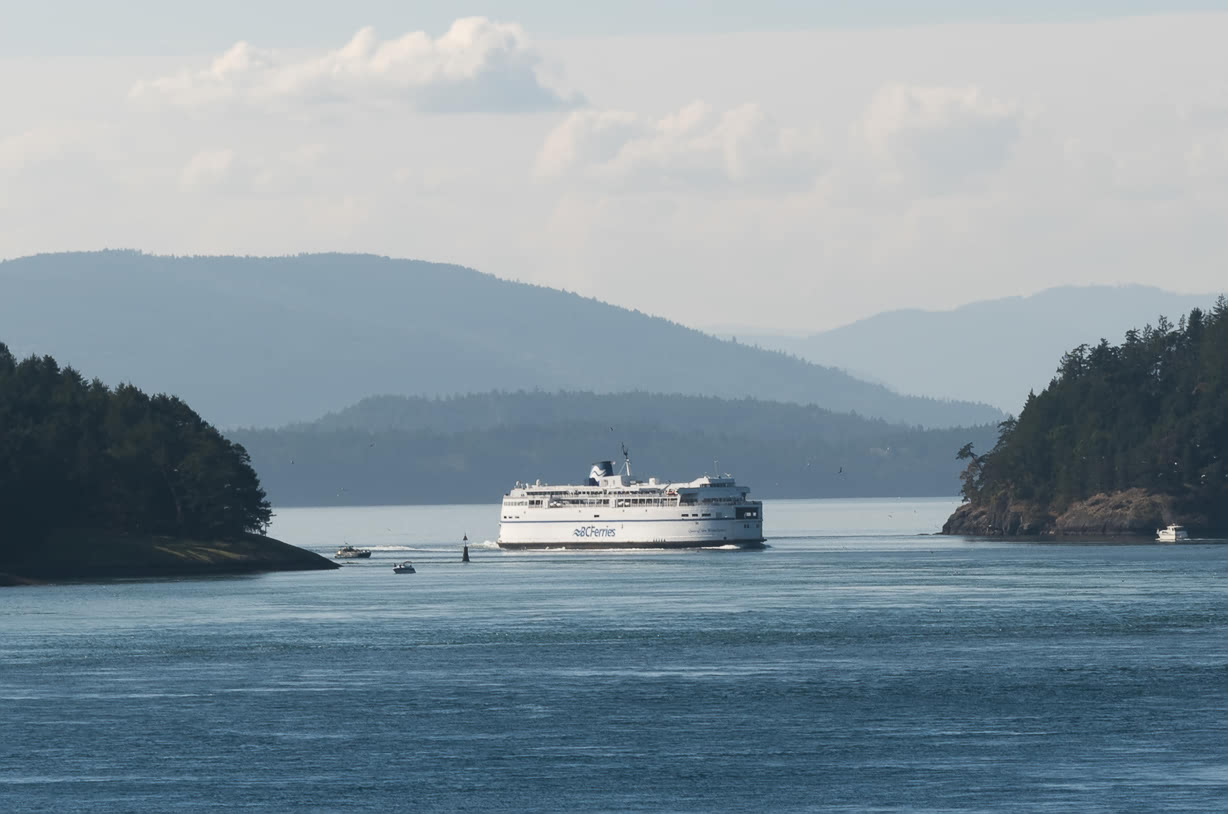 There are several ways to get to British Columbia's capital:
Regular aircraft arriving and departing from the international airport
Sea planes from Vancouver, Seattle and Whistler arriving and departing from the harbour
BC ferries arriving and departing from Swartz Bay ferry Terminal
We boarded the 'Coastal Celebration', a BC Ferry from Tsawwassen to Swartz Bay. The 1,5h journey takes you through the stunning scenery of the Gulf Islands and if you're lucky, you might catch a glimpse of the resident orcas who live in these waters.
From Swartz Bay ferry terminal, it's a straightforward drive to downtown Victoria where you'll be able to use the hotel's valet parking (for a daily fee).
Find out more: About ways to travel to Victoria
Celebrate Halloween At The Magnolia Hotel & Spa
This October, we jumped into the Halloween spirit on our trip to Victoria with the Room With A Boo package at the Magnolia Hotel & Spa. Our suite had been decorated with some seasonal treats including, a beautifully carved out, spooky pumpkin and delicious pumpkin-spiced chocolates from Roger's Chocolate; one of Canada's premier chocolatiers.
We continued our Halloween themed stay by joining a Ghostly Walk through the city with Discover the Past. These tours offer braver visitors an intriguing insight into the city's most gruesome crimes and tragic accidents, and with historic accounts and excellent storytelling you'll be checking over your shoulder as you make your way around Victoria's dark streets and alleys in this ghost hunter's paradise.
The Magnolia Hotel & Spa also encourages you to discover the most haunted spots in the city with their self-guided haunted walking trail, a must when staying in Victoria, one of the Pacific Northwest's oldest cities
The Room With a Boo Package starts at $219/$239* per night. Valid for stays from October 10-31, 2016.
More Info
Magnolia Hotel & Spa
Book: Magnolia Hotel & Spa
Address: 623 Courtney Street, Victoria, British Columbia, Canada V8W 1B8
Amenities: Restaurant, spa, fitness centre, valet parking
Check-in/Check-out: 4pm check in/12pm check out
A LUXURY STAY IN VICTORIA:
Book your stay at Magnolia Hotel & Spa now
We were offered a complimentary stay at Magnolia Hotel & Spa and a complimentary crossing with BC Ferries, however all opinions are my own and you will always read my genuine thoughts and experiences.