Explore British Columbia's most haunted city this October! As one of the oldest cities in the Pacific Northwest, Victoria has an intriguing but gruesome past and what better time to explore its dark history than during the annual Halloween festivities?
You can enjoy Halloween-inspired activities throughout the month – however, be warned: some of these activities might keep you awake for many nights to follow!
Spooky Decorations Around Victoria
You'll find many creepy additions while strolling around the city, from swarms of bats in Trounce Alley to benches decorated with bat wings, ensuring that perfect photo opportunity. You might glimpse a few black cats about the city centre or see a witch flying over the city hall.
You may even feel eyes following your every move while you walk along Government Street or find bat cyclones in Centennial Square and the Bay Centre – renamed the Bat Centre during the festivities.
When? Throughout October
Ghostly Walks With Discover The Past
Get into the Halloween spirit with a guided, ghostly walk with Discover the Past walking tours. Chris Adams guides you through Victoria's most haunted places, weaving together chilling and historical details, with his excellent storytelling skills.
This 90-minute tour will introduce you to some of the city's most gruesome crimes, tragic accidents and restless figures, some of whom you may even encounter on your walk. So, be prepared for a sleepless night in this haunted city…
Magnolia Hotel & Spa Room With A Boo Package
If you dare to stay overnight, look into the Magnolia Hotel & Spa Halloween package and make your stay extra frightening.
'The Room with a Boo' Package includes: a guided Ghostly Walk tour for two (see above), and spooky treats from Roger's Chocolate, a haunted chocolatier in Victoria, for the nightly turndown service.
Enjoy a cup of spiced pumpkin tea in the themed lobby before venturing out on a self-guided walking trail through the city's most haunted spots, using Magnolia's customised walking map. Find out more about the Room with a Boo Package here.
Arkenham Abbey: Psychological Horror Comedy At Craigdarroch Castle
A scary night is incomplete if you have not spent an evening at a Victorian castle.
Arkenham Abbey is a psychological horror comedy set in Craigdarroch Castle-turned-sanatorium for the play. The story combines classic Batman stories, with original writing.
As the story unfolds, the actors lead the audience through the castle's many halls and rooms so, instead of watching the play from your seat, you'll find yourself right in the middle of the action!
For children under 13, please be advised that there will be blackouts, screaming and moments of extreme violence.
Dinner Murder Mystery: Who Killed Mike Fraser?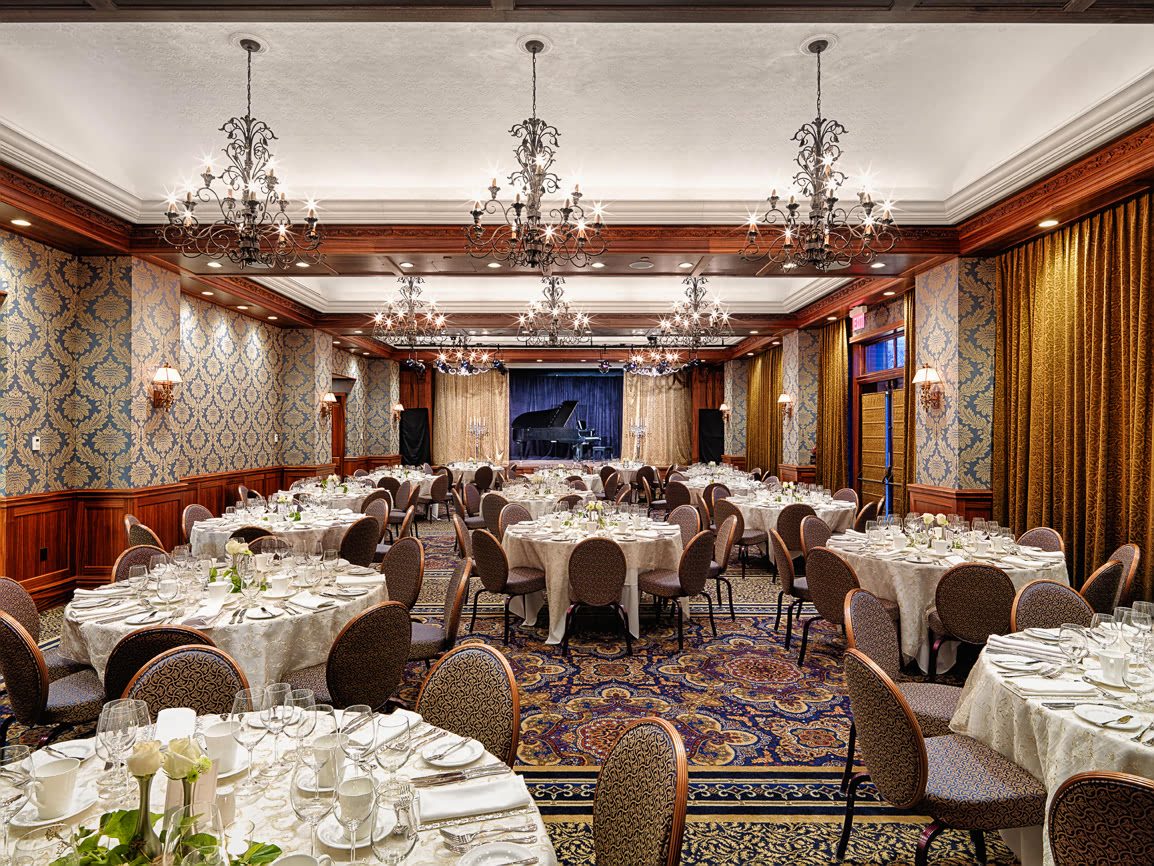 Book your table to partake in a classic murder mystery at the Oak Bay Beach Hotel. Enjoy a cocktail and a delicious 3-course meal in the beautifully appointed David Foster Foundation Theatre.
After dinner, why not immerse yourself in an intriguing murder mystery, which will leave you guessing who Killed Mike Fraser?