I'm not sure if it is wise of me to admit that, before today, I had never visited Camden market. After living in London for 4 years, I had never made it to the market in the north.
I'd like to say my lack of northern presence, was because I never had time, I couldn't find anyone to join me, or the South kept beckoning me. Unfortunately, this isn't the case.
The truth is, Camden never appealed to me. The alternative punk scene with its tattoos and piercings, hair died in a multitude of colours and a fashion sense consisting of a mix of goth, steampunk and punk styles is a far cry from my own style and what I'm used to.
I'm ashamed of the prejudices I had of Camden, and in hindsight, I realise my preconceptions shouldn't have kept me from discovering an intriguing, albeit very touristy part of London. Touristy is probably an understatement. The streets and markets are packed with locals, Londoners and tourists alike. As soon as you alight from the tube, you are swamped by crowds dragging you in all directions.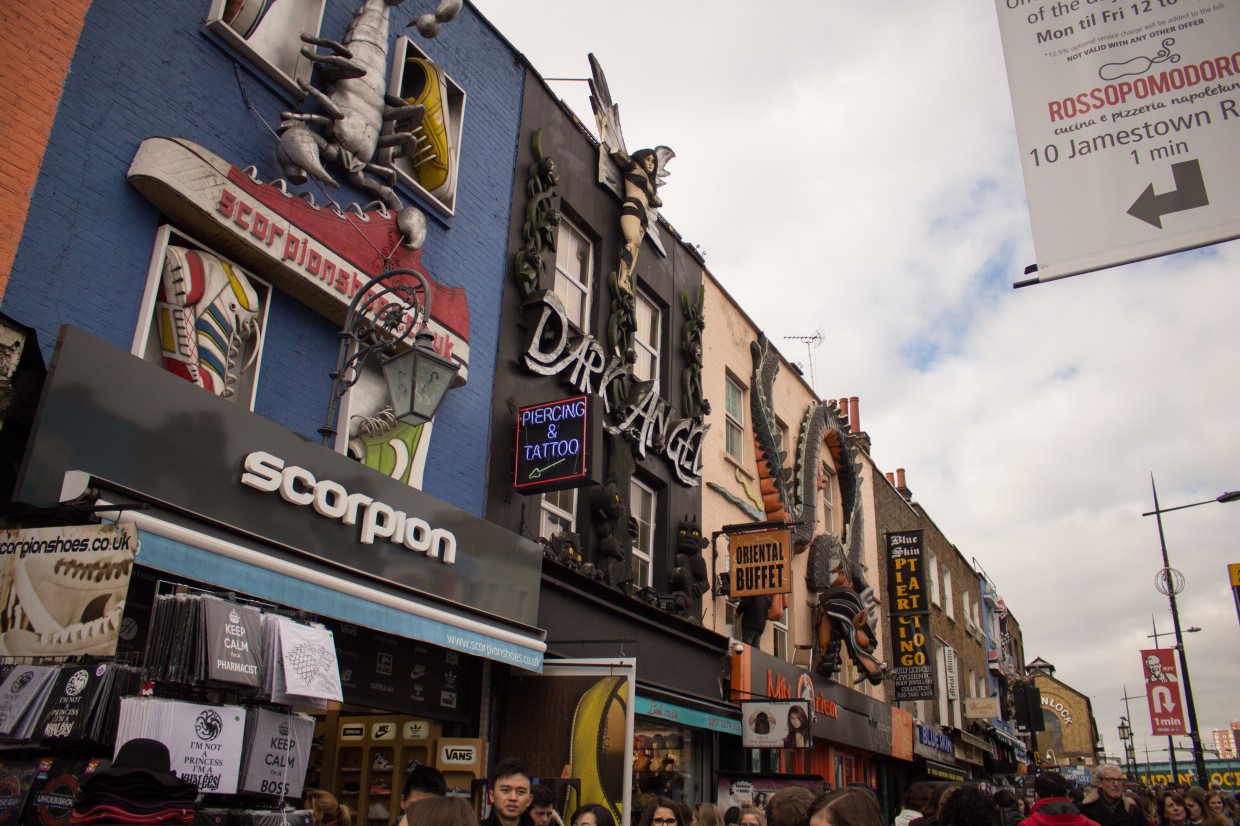 [one-half-first]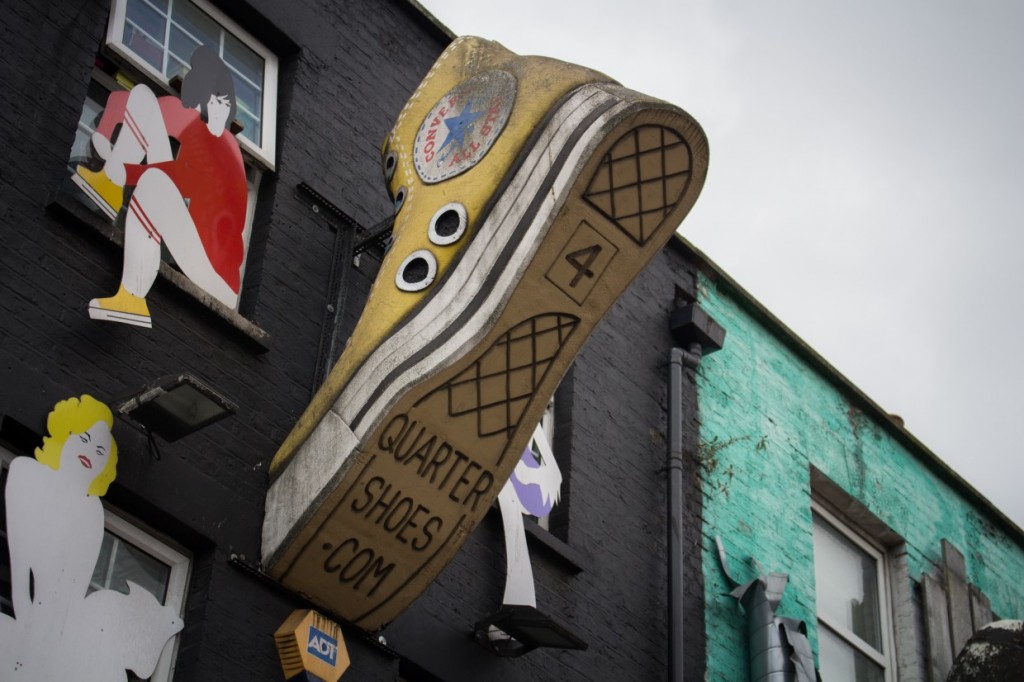 [/one-half-first]
[one-half]
[/one-half]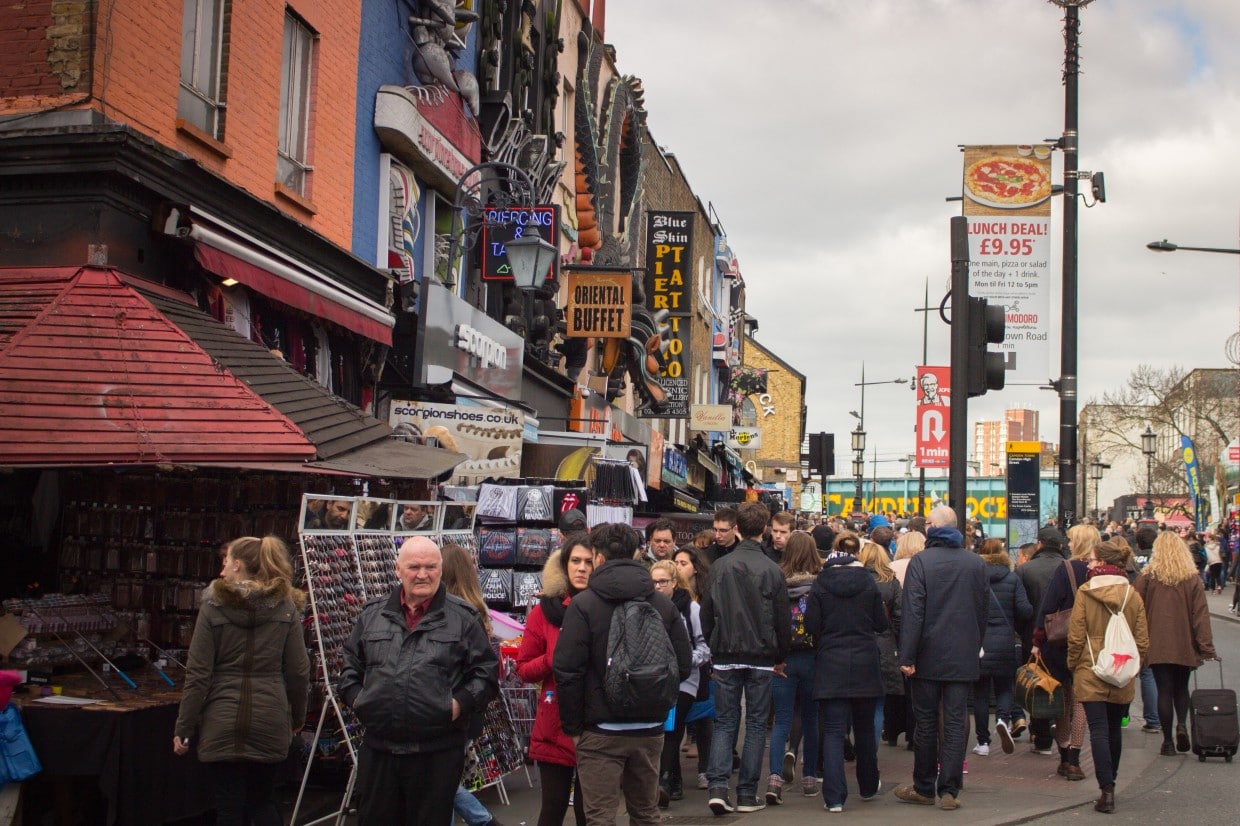 As you turn onto the main street, you'll see, apart from the hordes of shoppers, quirky shops on each side of the street. From tattoo parlours and funky shoe shops to peculiar clothing stores. What makes these stores so interesting are their facades. Huge colourful objects decorate the shop fronts, some more successful than others. Here you'll find some great photo opportunities, was it not for the crowd around you who urge you to keep moving.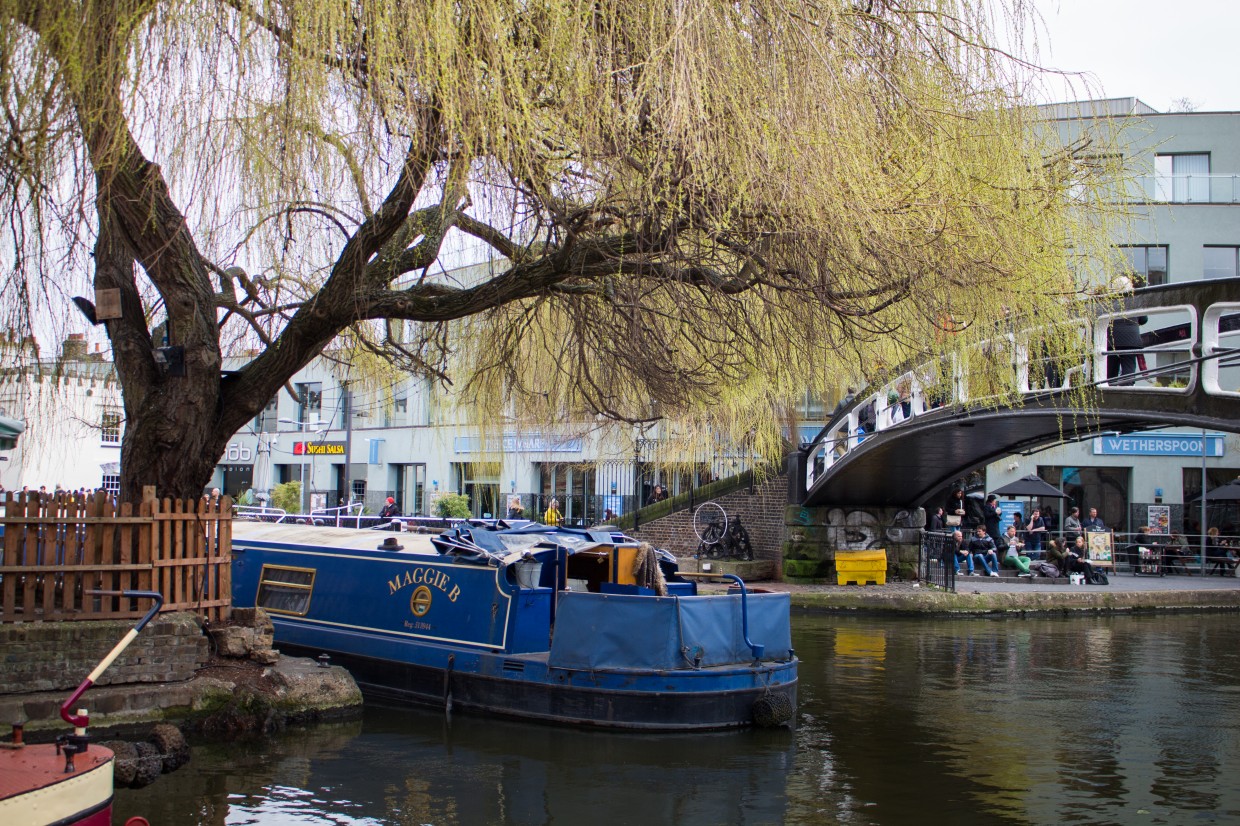 [one-half-first]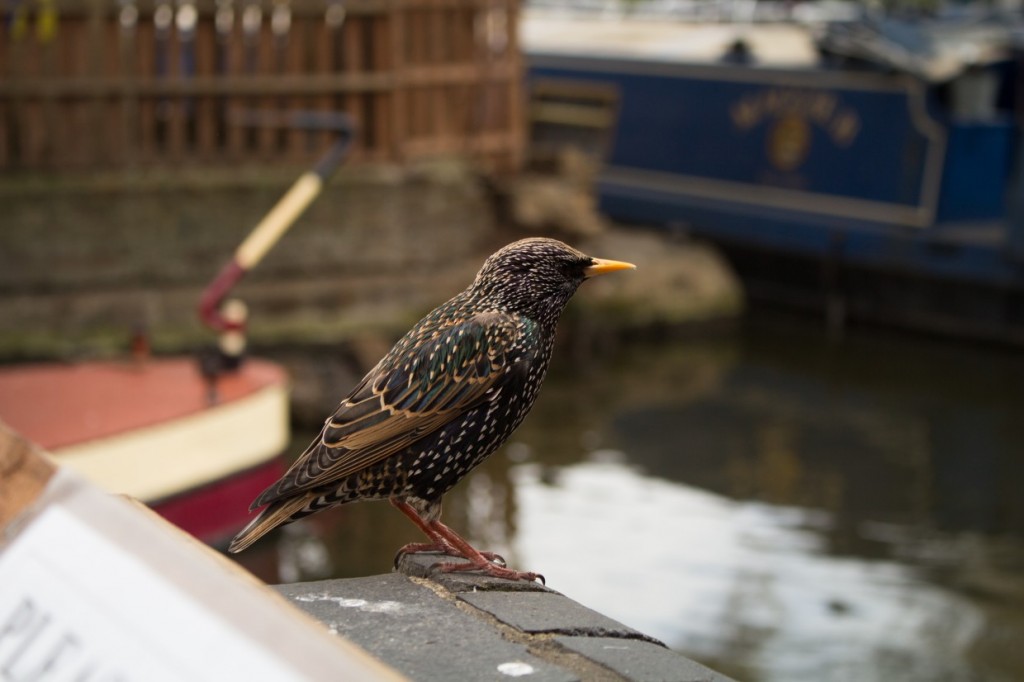 [/one-half-first]
[one-half]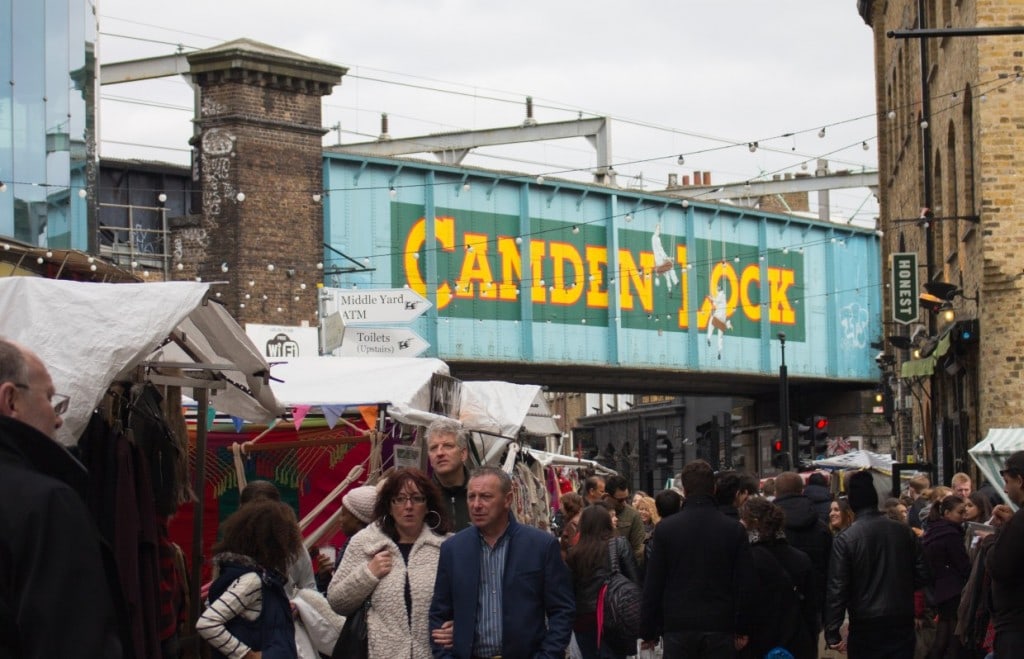 [/one-half]
After a few minutes, you'll find yourself at Camden Lock market. A small haven in the middle of the chaos. The lock is surrounded by bars and restaurants and you'll find one of the best food markets in London here. Just stroll amongst the numerous stalls and enjoy some great international street food.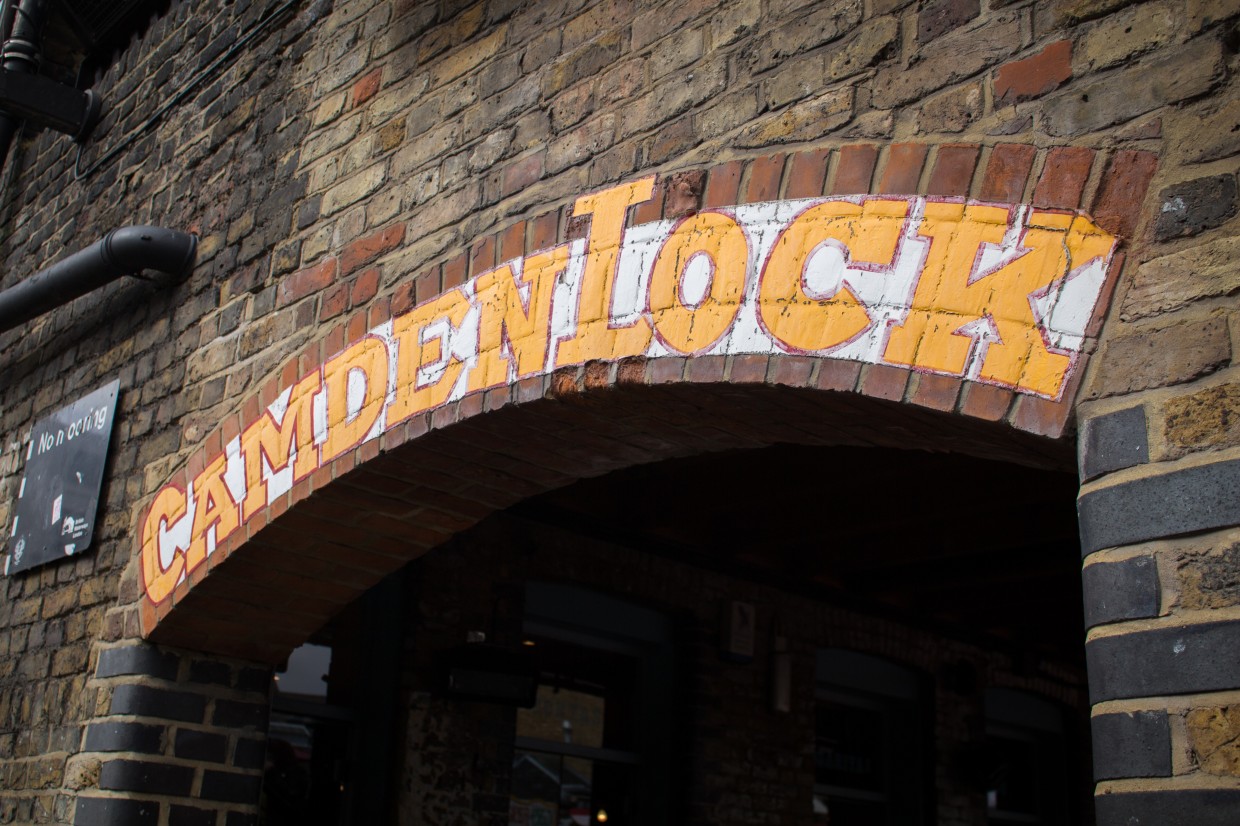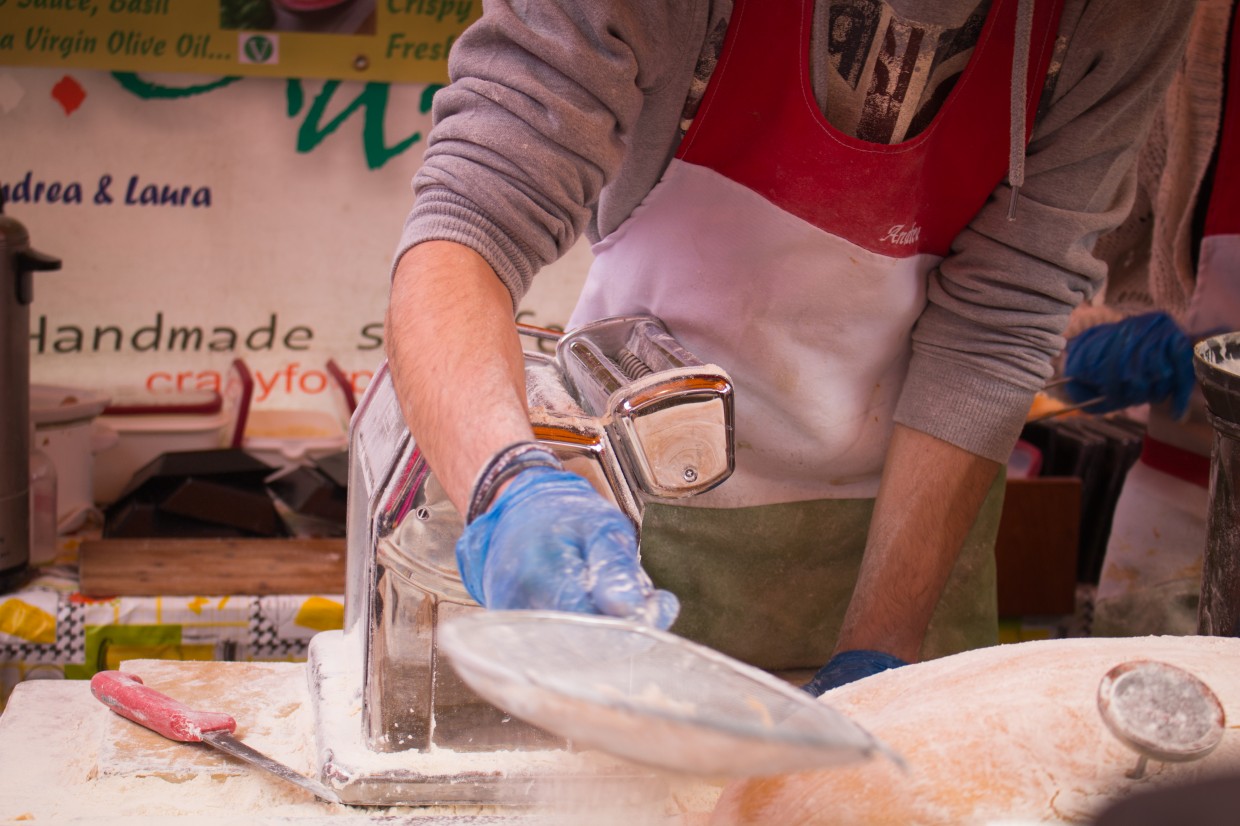 [one-half-first]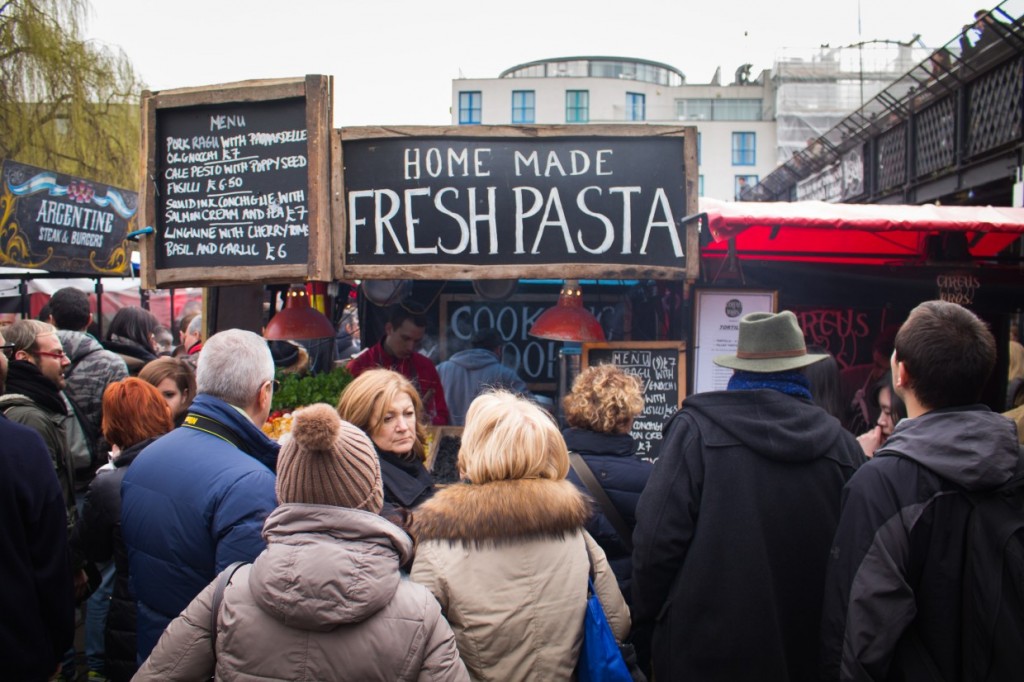 [/one-half-first]
[one-half]
[/one-half]
If you can't find anything to eat, continue to the Stables Market where you'll find a labyrinth of curiosity, vintage and food stalls. While I was meandering through the small streets, the delicious smells of Thai and Indian food making my stomach rumble, it reminded me of my time in Asia. Apart from the occasional steampunk clothing store, this part of Camden could have been a straight copy from an Asian food market in Bangkok. The occasional waft of incense made it even more authentic.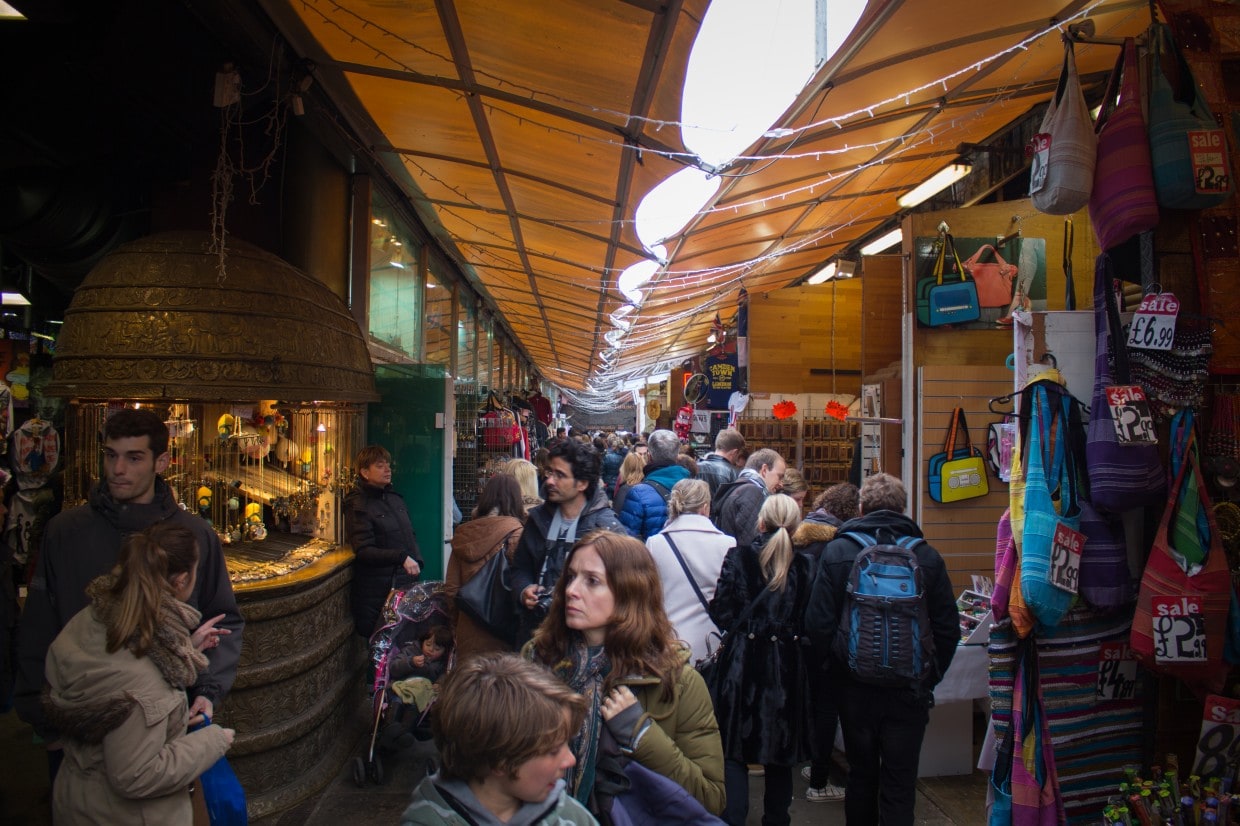 [one-half-first]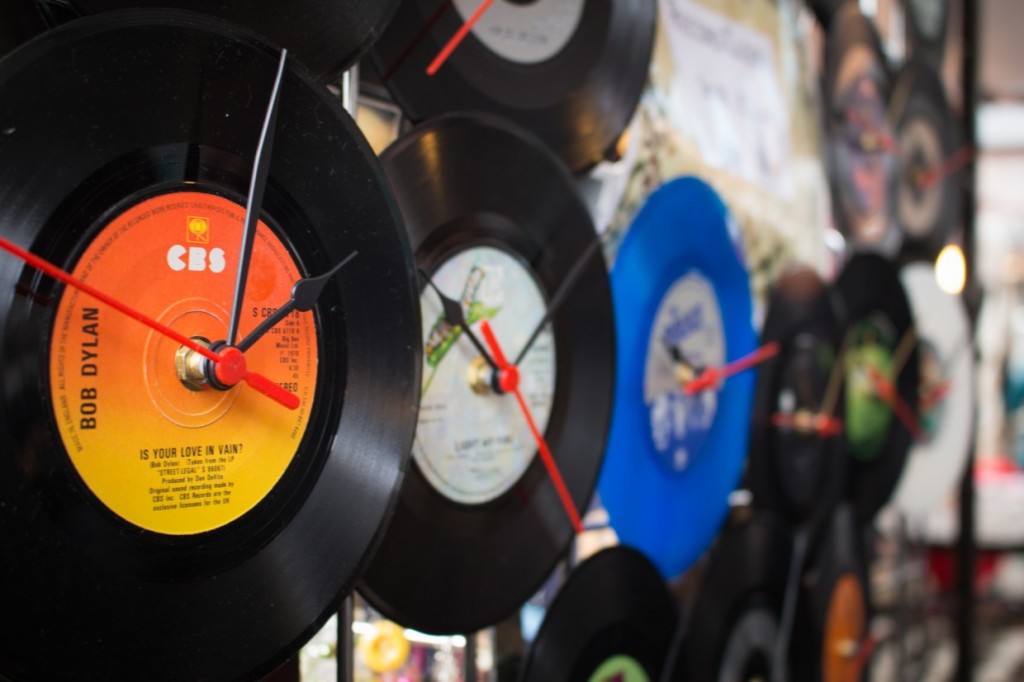 [/one-half-first]
[one-half]
[/one-half]
At some point during my exploration of the market, I stumbled across a horse statue. The market has many statues dotted around the streets, a homage to its Pickfords stable heritage and a grade II listed horse hospital. Towards the end of the winding streets, I was met by two huge silver coloured statues, guarding the entrance to an unusual store. Loud club music was playing inside and two dancers were showing off their moves on platforms. The store, called Cyberdog, caters for neon, pvc and rubber clothing lovers.
[one-half-first]
[/one-half-first]
[one-half]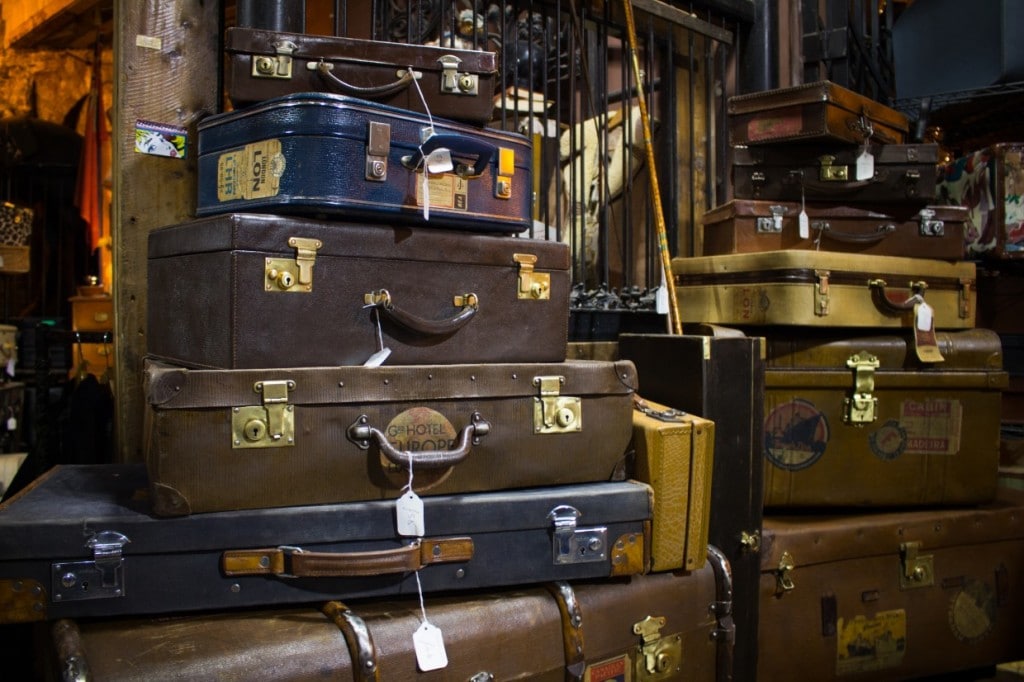 [/one-half]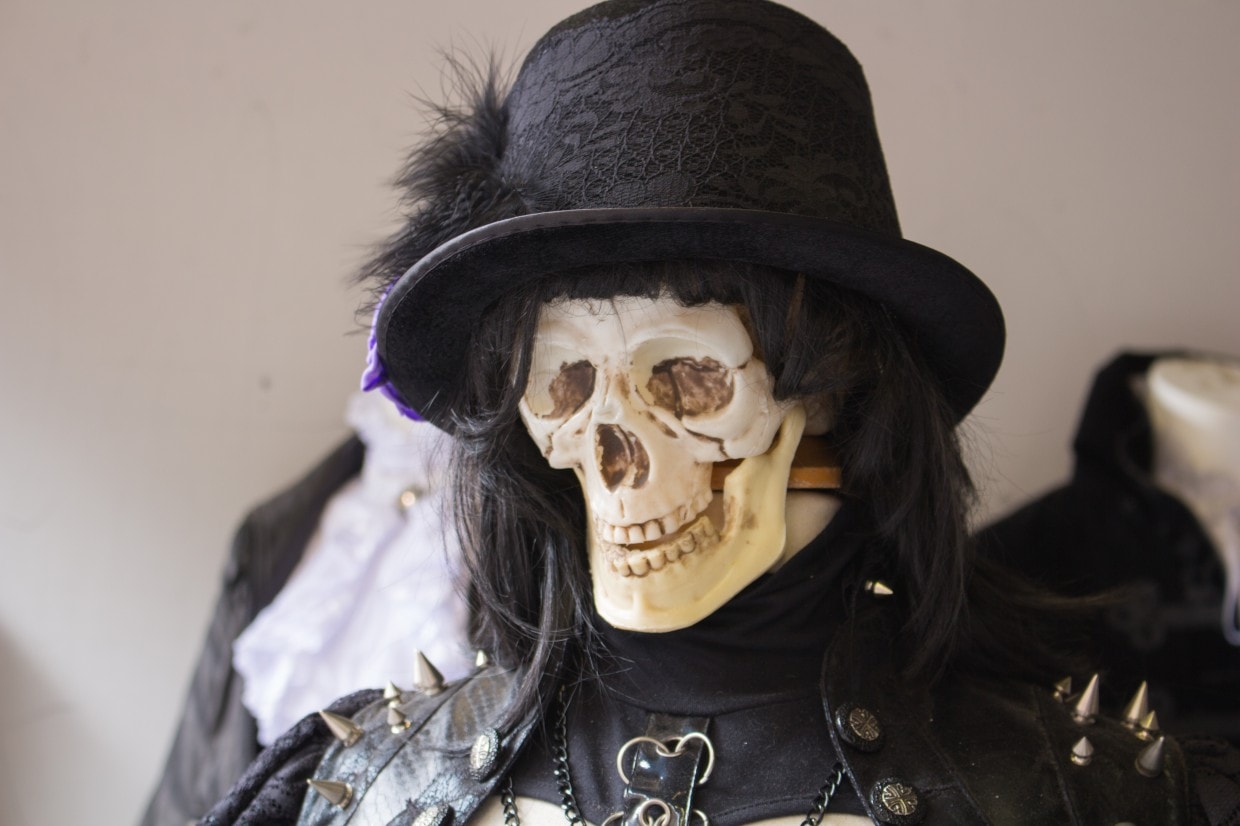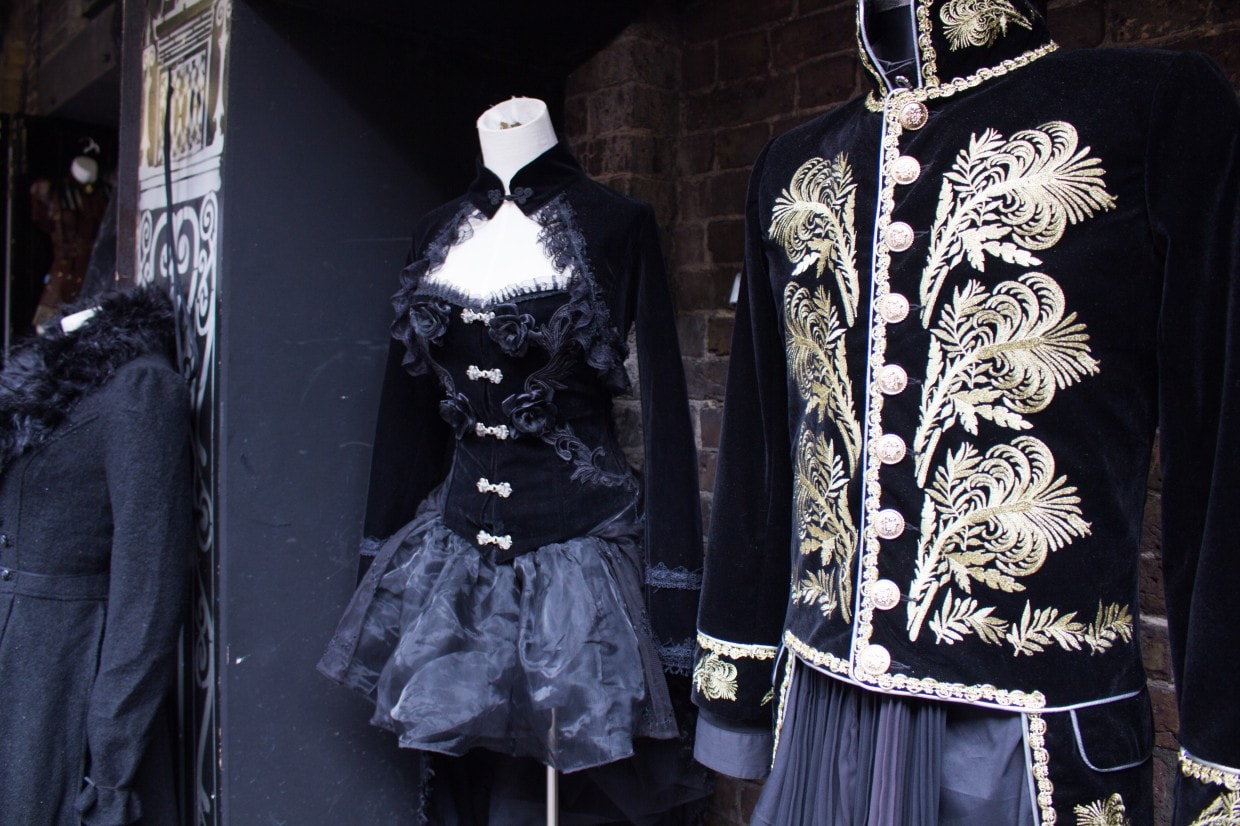 [one-half-first]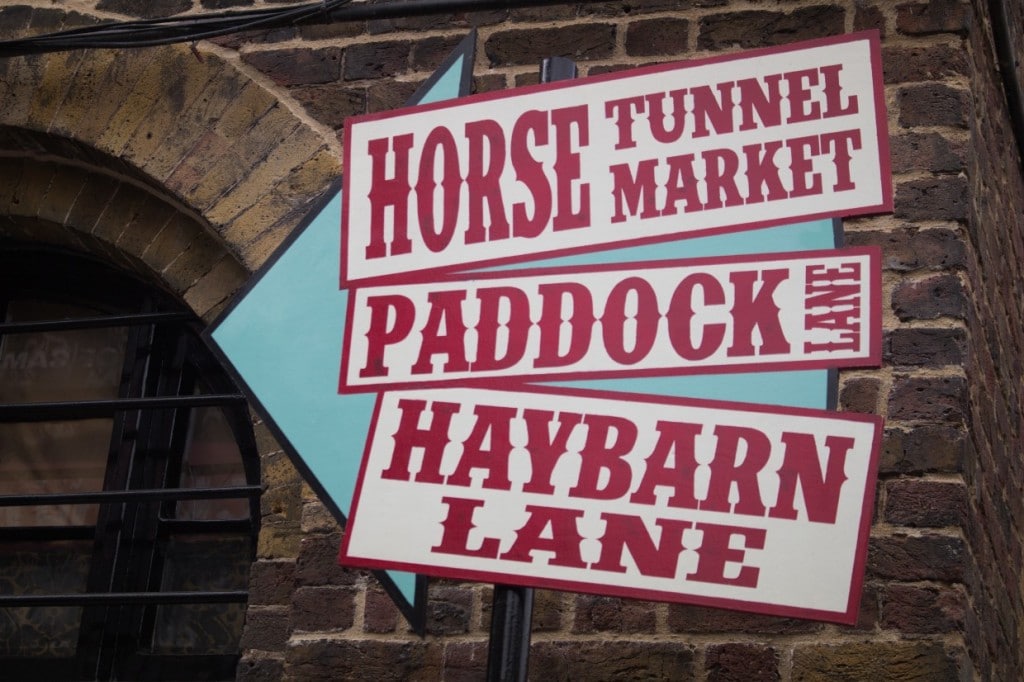 [/one-half-first]
[one-half]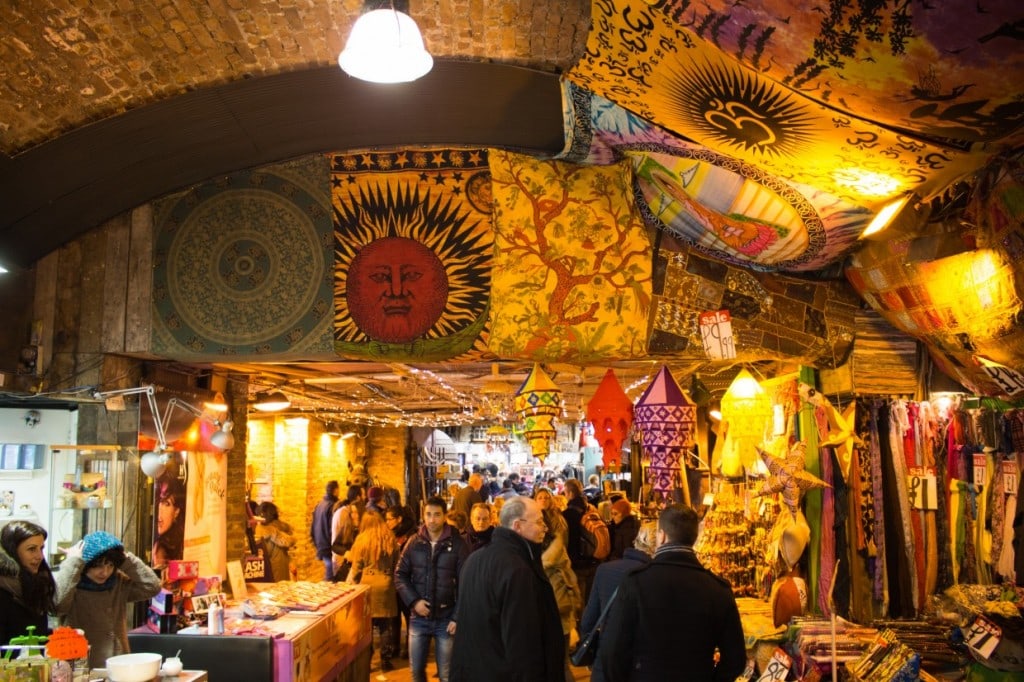 [/one-half]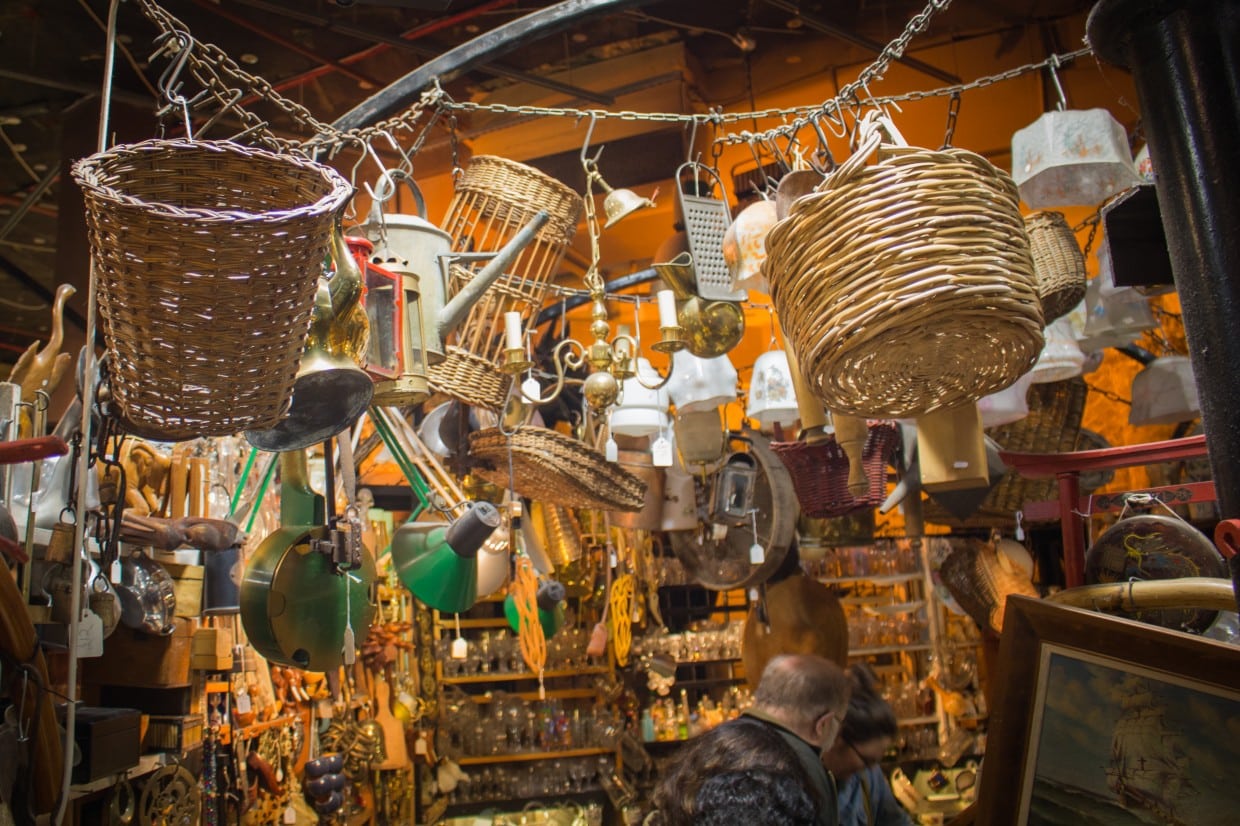 Markets
Camden Lock Market: Food and craft stalls
Stables Market: Food, clothes, vintage, furniture stalls
Camden Lock Village: Clothes, accessories stalls
The Camden markets are open 7 days a week from 10am until 6pm. You'll only find them closed on Christmas day.
How To Get To Camden
The easiest way to get to Camden is by underground: Take the Northern line to Camden Town. Walk through the main street and enjoy the markets before making your way to Chalk Farm tube station to avoid the crowds at Camden town tube station when you want to leave. Chalk farm has some really nice pubs and restaurants, perfect for a drink after visiting the markets.
Another great way to get to Camden is by boat. Visit Little Venice in Maida Vale and embark on a journey to Camden.
I'm glad to say that, after a two hour stroll around the markets, I started to appreciate Camden and its markets. The unusual stalls, the quirky alternative clothing styles and the delicious food make it a great London attraction. I can see now why Camden is so popular with tourists as well as locals, and why everyone keeps raving about it.
That said, I did feel out of place sometimes, and Camden hasn't been able to climb to my top 10 places in London, but It's definitely worth a visit when you are in London for a couple of days.