Now is an excellent time to visit Canada! 2017 marks this diverse country's 150th birthday, and as part of the celebrations, Parks Canada affords you free admission to all Parks Canada Places.
Despite exploring several of its provinces, after 1.5 years of living in Vancouver, we still haven't touched the surface of this vast country. As a result, since receiving our Discovery Pass (which you can order here for free), we've started planning trips to several Canadian national parks to satiate our endless desire for adventure and exploration… Where would you like to go?
Gwaii Haanas National Park Reserve
British Columbia
What attracts us most to Haida Gwaii is its remoteness. Haida Gwaii is an archipelago on the British Columbia's North Coast and it's rich in Aboriginal culture and incredible, raw beauty.
The secluded National Park takes up one-third of the archipelago and includes Moresby and 137 smaller islands. It's a paradise for kayakers, which is one of our favourite outdoor activities.
Get here by air or ferry from Vancouver
Ivvavik National Park
Yukon
Photos of the sweeping Ivvavik National Park's landscapes instantly caught our eye. Located north of the Arctic Circle, this park is one of the least visited national parks in Canada.
Apparently, more people summit Mount Everest than visitors explore this hidden gem.
One for the bucket list is this arctic camping trip. Camping in comfort, particularly in such a stunning environment, is something we'd love to sign up for.
Get here by charter flight from Inuvik
Pacific Rim National Park
British Columbia
Pacific Rim has it all: soft, sandy beaches, islands, rocky shores and ancient rainforest too.
It's the perfect playground for outdoor lovers like us, as it offers plenty of hiking trails and kayak routes. As such, a trip to Tofino – one of the area's more well-known cities – is on the cards this year.
Get here by plane from Vancouver or take the ferry from Tsawwassen or Horseshoe Bay to Vancouver Island and embark on a road trip.
Wapusk National Park
Manitoba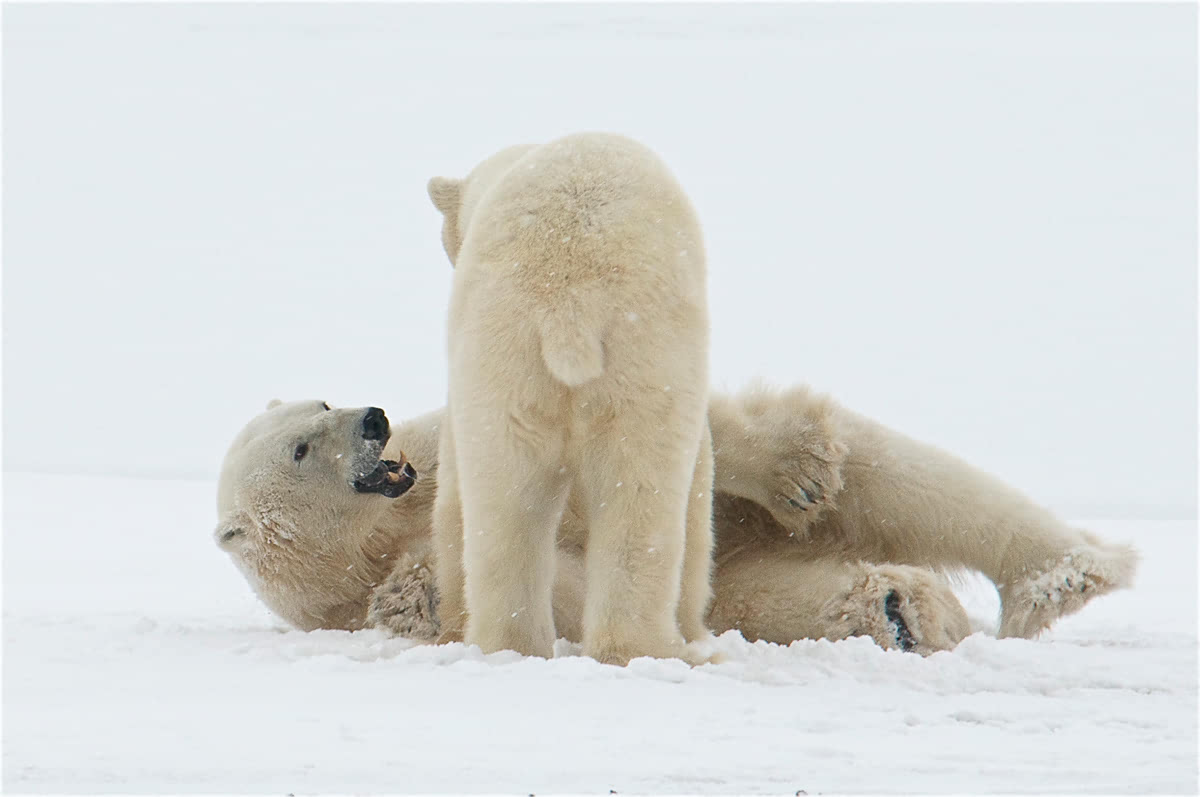 We love viewing wildlife in their natural habitat, so visiting one of the largest polar bear denning areas in the world is high on our bucket list.
Wapusk – Cree for "white bear" – is a little trickier than other parks to visit, as there is no road access and you're only allowed to visit the park with a guide.
Fortunately, there are plenty of tour operators, as well as many photography tours to choose from.
Get here by plane from Churchill
Torngat Mountains National Park
Newfoundland and Labrador
With no roads, campgrounds or signs, Torngat Mountains National Park is probably one of the least accessible parks in Canada.
However, it is also one of the most spectacular parks, with rugged fjords, breath-taking peaks and wildlife, such as polar bears, caribou and wolves.
It's also the homeland of the Inuit, who have lived here for thousands of years and know the area inside and out. Parks Canada highly recommends hiring a trained Inuit polar bear guard if you want to visit the park.
The region's remoteness and spectacular mountains draw us to this park, while a cruise along the stunning fjords would be a dream come true.
Get here by chartered flight from Goose Bay to Torngat Mountains Base Camp. (To get to Goose Bay, you can fly with Air Canada from Halifax.)
Banff & Jasper National Parks
Alberta
We were fortunate to visit Banff and Lake Louise this Christmas. We skated on Lake Louise, visited the Johnston Ice Canyon and marvelled at the spectacular Rocky Mountains.
Sadly, we never made it to Jasper, and we'd love to go back and experience the parks in summertime.
The Icefields Parkway is a stunning road, which takes you through the heart of the Rockies, leading you from Banff to Jasper. You pass unique scenery, including the largest ice field in the Rocky Mountains: Columbia Icefield.
Get here by plane to Calgary, which is a 2-hour drive from Banff, or embark on a road trip from Vancouver
Kluane National Park
Yukon
Home to Canada's highest peak – the 5,959-metre Mount Logan – Kluane is an excellent destination for outdoor lovers.
In October, we visited Whitehorse – which is located some two hours from the park – but we never made it to Kluane National Park.
We'd love to visit Kluane and go rafting on the Alsek River, horseback riding through the valleys or hiking one of the many trails.
If you're looking for an excellent photography opportunity, a flight over the world's largest non-polar ice fields should be on your itinerary!
Get here by plane to Whitehorse from Vancouver
Other Free Admissions
The Discovery Pass not only gives you free admission to National Parks, but you can also visit National Historic Sites, National Urban Parks and National Marine Conservation Areas.
Below, you can also see our top 5 additional places that we'd love to visit with the Discovery Pass.
Fort Langley – British Columbia
Travel back in time at this 19th-century fur trading post.
L'Anse aux Meadows National Historic Site – Newfoundland and Labrador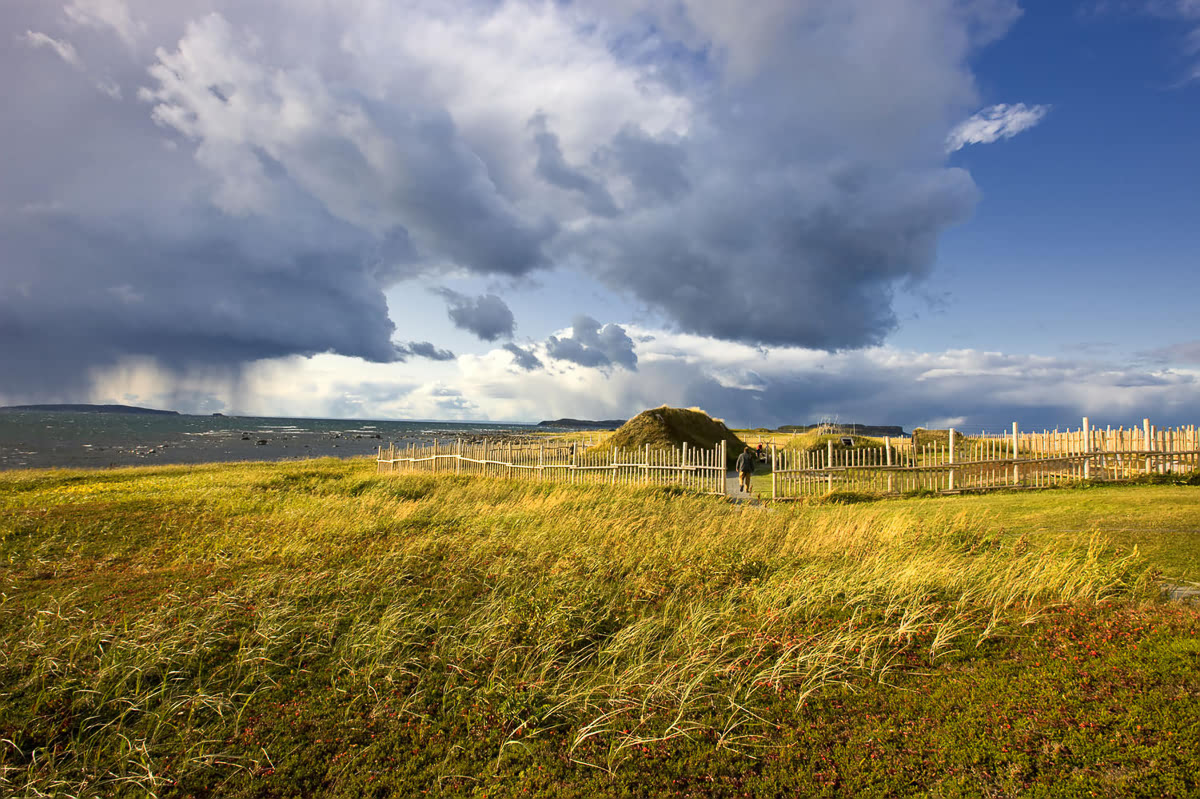 The first known European settlement on North American soil. You'll find the archaeological remains of the Viking encampment, which was built here over a 1000 years ago.
Dawson Historical Complex – Yukon
Learn more about the Klondike Gold Rush in Dawson City.
Fathom Five National Marine Park – Ontario
Ancient rock formations and fascinating dive sites.
Cape Spear Lighthouse – Newfoundland and Labrador
Situated at the easternmost point of Canada, Cape Spear – Newfoundland's oldest surviving lighthouse – is located on a dramatic cliff overlooking the Atlantic Ocean.
Spread the word!
Feature photo by Barrett & MacKay via Newfoundland & Labrador Tourism