Unfortunately, after 2,5 years in operation, V2V Vacations cancelled its service in January 2020. We loved out trip from Vancouver to Victoria on the V2V Empress, however, there are other great ways to visit Victoria on a day trip:
How to get from Vancouver to Victoria
---
It was an early Friday morning when we made our way to Coal Harbour in Vancouver. The spring air was crisp and the dense fog hid the tops of the many high rises lining the waterside. As we approached the dock, the V2V Empress came into view. The 242-passenger catamaran was a beautiful sight to behold. First Nations art adorns the hull of the catamaran, created by First Nations artist William Cook of the Namgis First Nations. The red and black paint strokes easily catch the eye of any onlooker on the shore.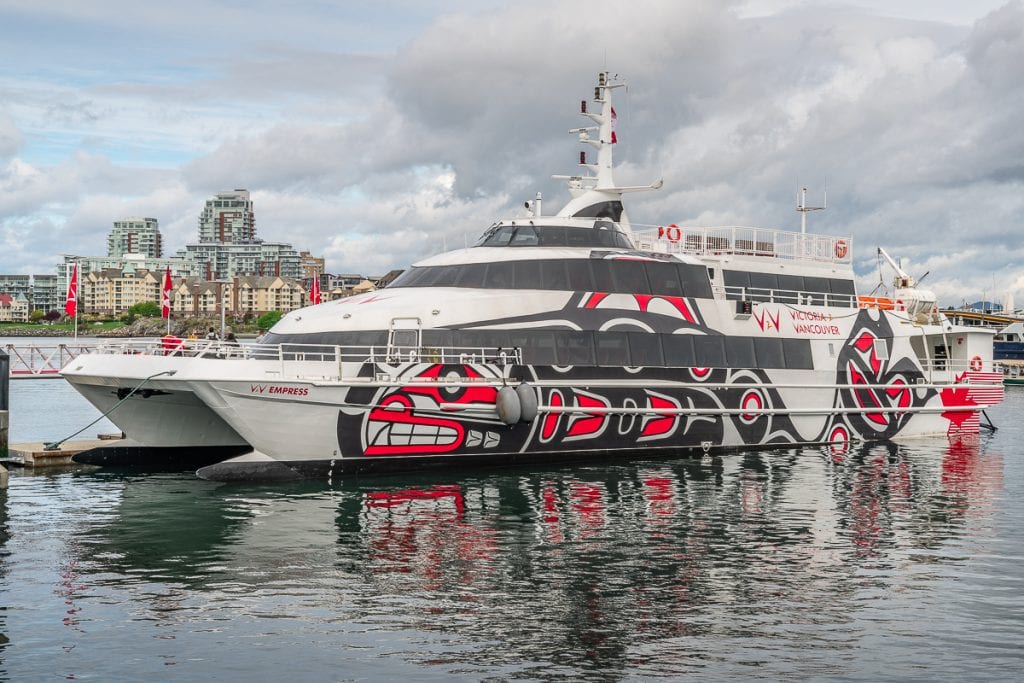 Ash and I were excited to embark on our 3.5h journey from downtown Vancouver to downtown Victoria. Our V2V journey promised us a relaxing trip in style. We were not disappointed.

A convenient trip to Victoria from Vancouver
Travelling to Victoria from Vancouver never used to be a straightforward journey. Our first trip to Victoria was a multi-step process, which turned out to be time-consuming and not the best journey for the impatient traveller. This all changed in 2017 when V2V Vacations entered the scene.

V2V Vacations introduced a convenient option for travellers to cruise from downtown Vancouver to downtown Victoria, the two major tourist cities in British Columbia. It's even better than the Vancouver to Victoria ferry; no more driving for 30 minutes (or more) to the ferry terminal in Tsawwassen, waiting to board your ferry, and then driving another 30 minutes to Victoria from the ferry terminal in Swartz Bay. BC Ferries are a great way to travel the waters around BC, but we were longing for a more convenient, hassle-free journey from city to city.
Travel in style from Vancouver to Victoria on the V2V Empress
The service on our journey was impeccable, from our welcome at check-in to our debarking at the historic harbour of Victoria. We were seated all the way at the front of the upper deck. With 180-degree views, reclining seats and at-seat service, these were the best seats on the boat.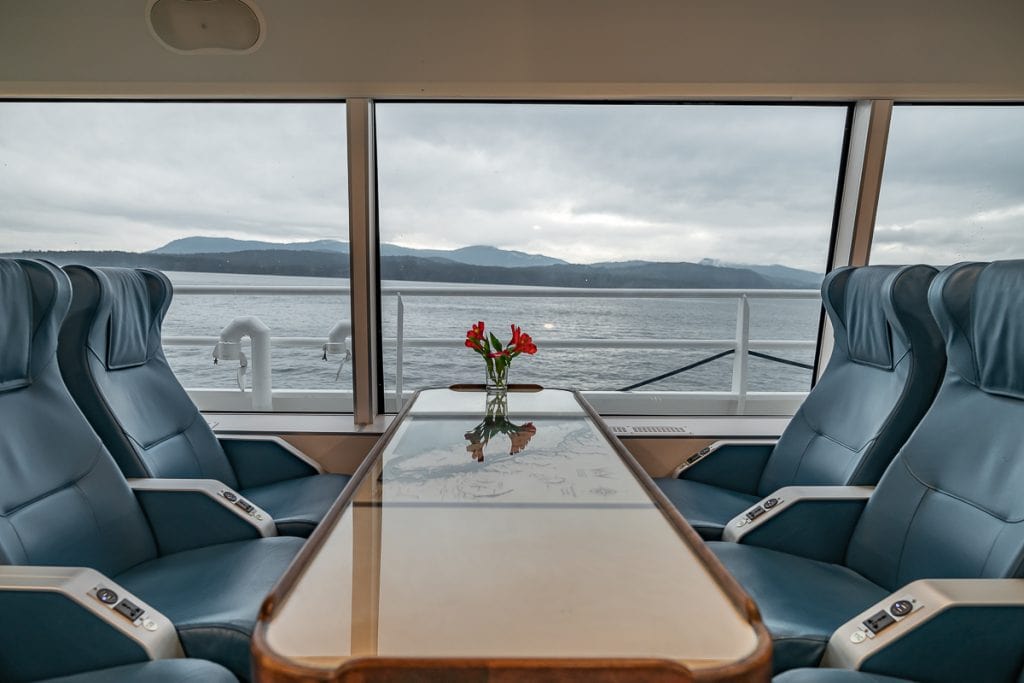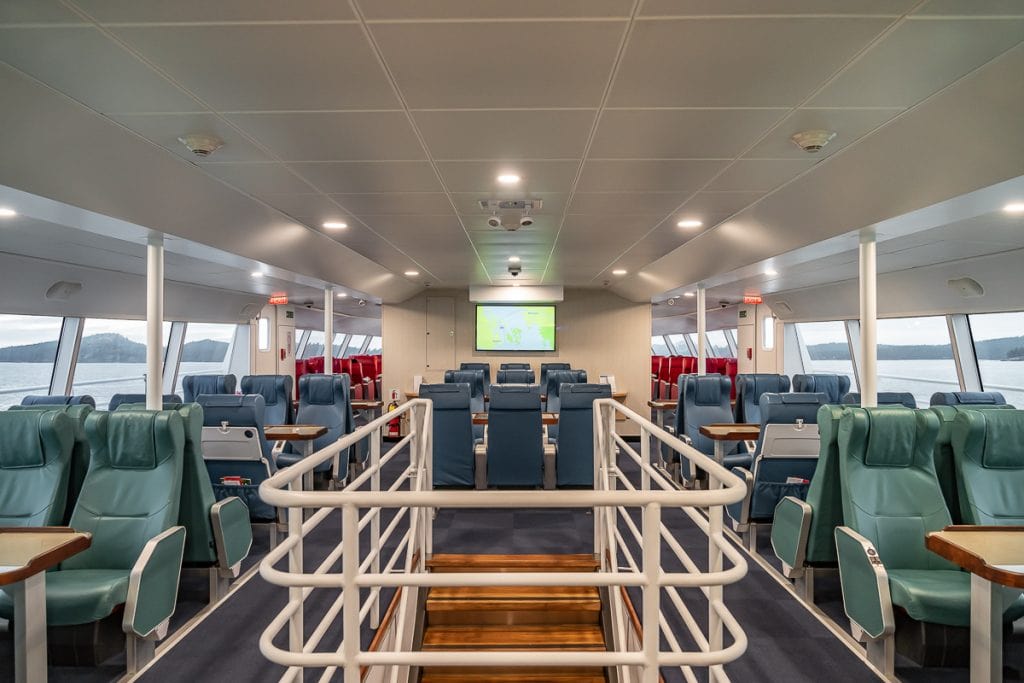 Choose between 2 classes
There are two classes on the V2V Empress: Royal and Premium Class. Royal Class offers upper deck seating, great views, welcome beverage and a three-course light breakfast or late lunch, unlimited non-alcoholic drinks and table service. Premium Class offers main deck seating, family-style seating and a selection of local food and beverages available for purchase. Both classes have free wifi, access to the viewing deck on top of the catamaran, one checked piece of luggage and one carry-on bag.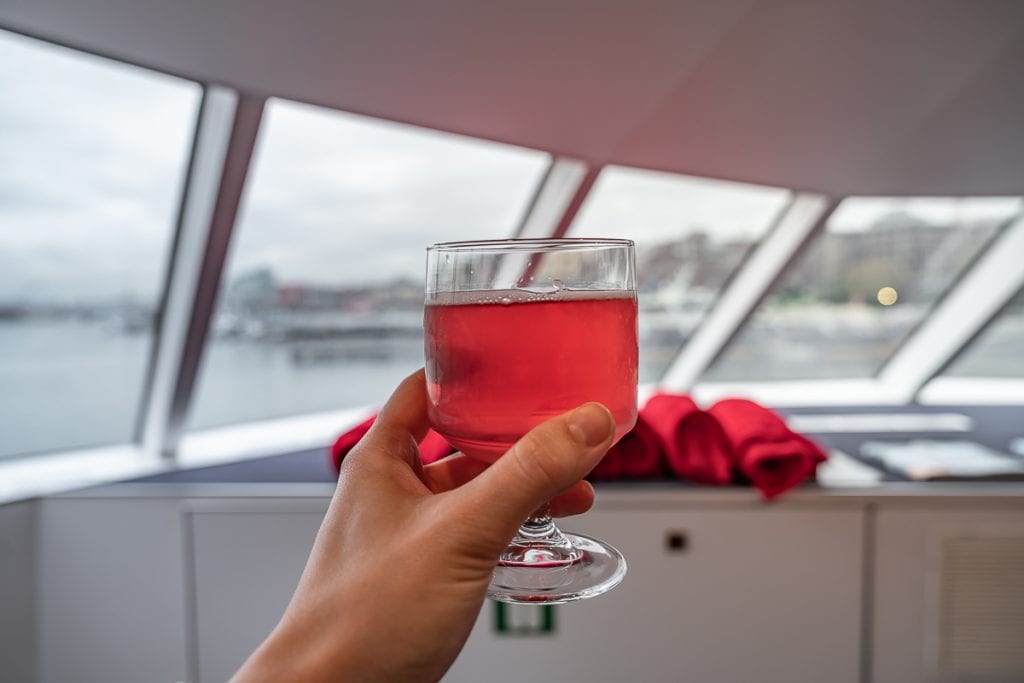 As soon as the Empress left the harbour, we were offered a welcome drink and a light three-course breakfast (this was a light three-course late lunch on our return). We indulged in delicious food with locally sourced ingredients, such as freshly baked scones, prosciutto baked frittatas, open-faced sandwiches with ham and salmon and BC wines and beers.

There were hints of the local culture and food scene throughout the boat, not only the First Nations art adorning the boat, but on each deck you can find tables with wooden topographical maps designed by Jerry Kool. We appreciated the effort to support and show what British Columbia stands for.

Sailing through the Gulf Islands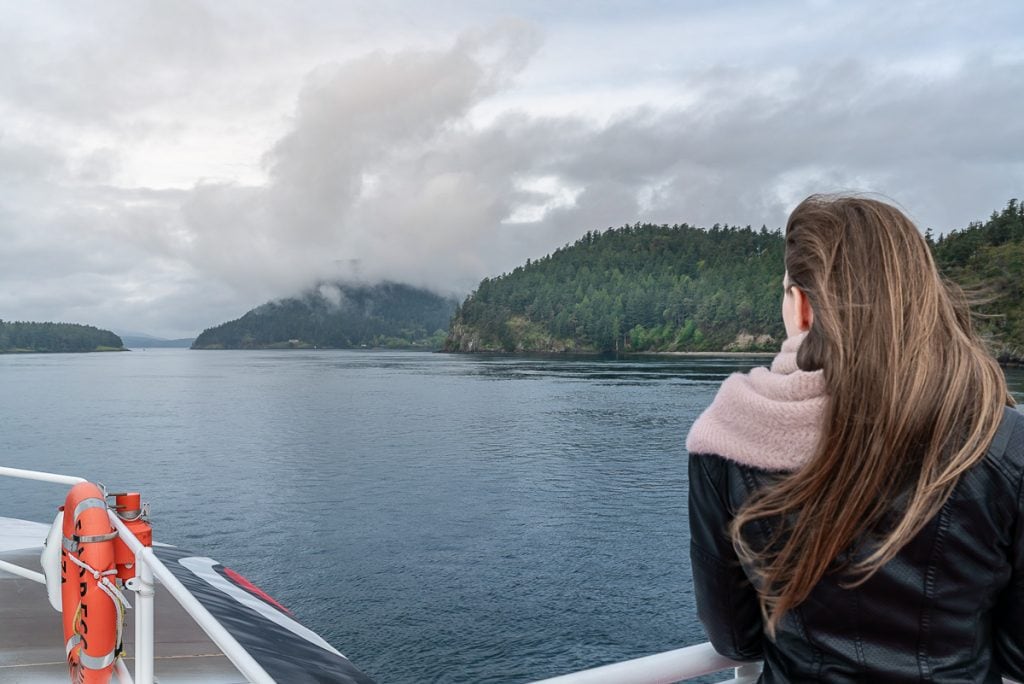 1.5h into our journey, we entered Active Pass in the Southern Gulf Islands. The V2V Empress slowed down to give passengers the opportunity to enjoy the viewing deck without too much wind. As soon as the announcement was made, we went upstairs to capture a few photos of the scenery. The wind was still strong, blowing my hair in all directions, but the surroundings we found ourselves in were spectacular. The beauty of the Gulf Islands is so renowned that, on this trip, a couple had their wedding ceremony on deck – the first wedding for V2V Vacations, and probably not the last one.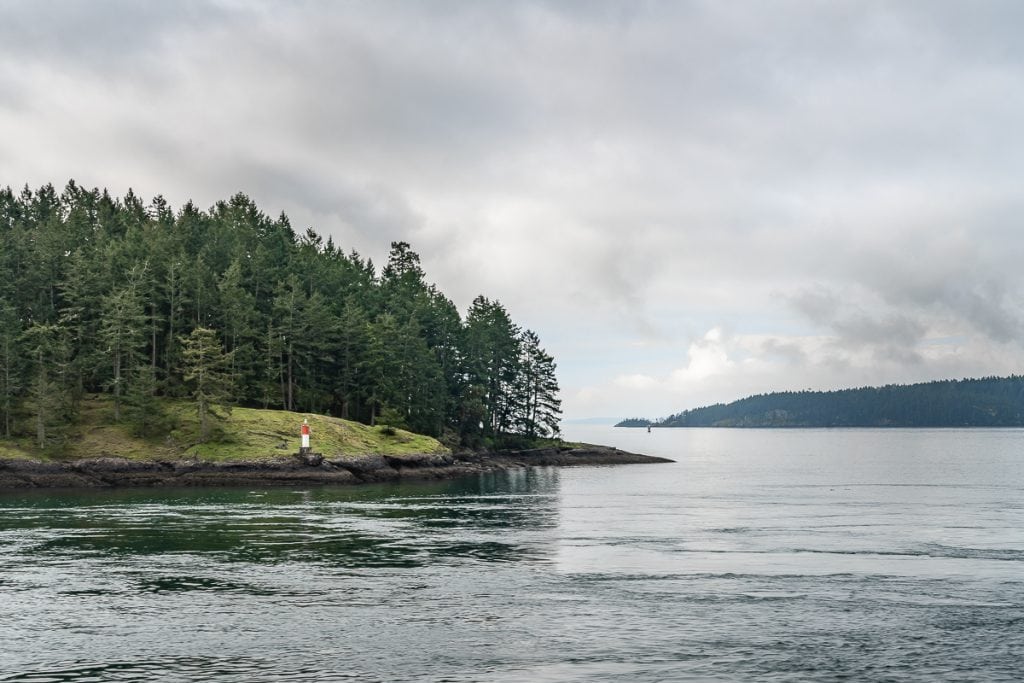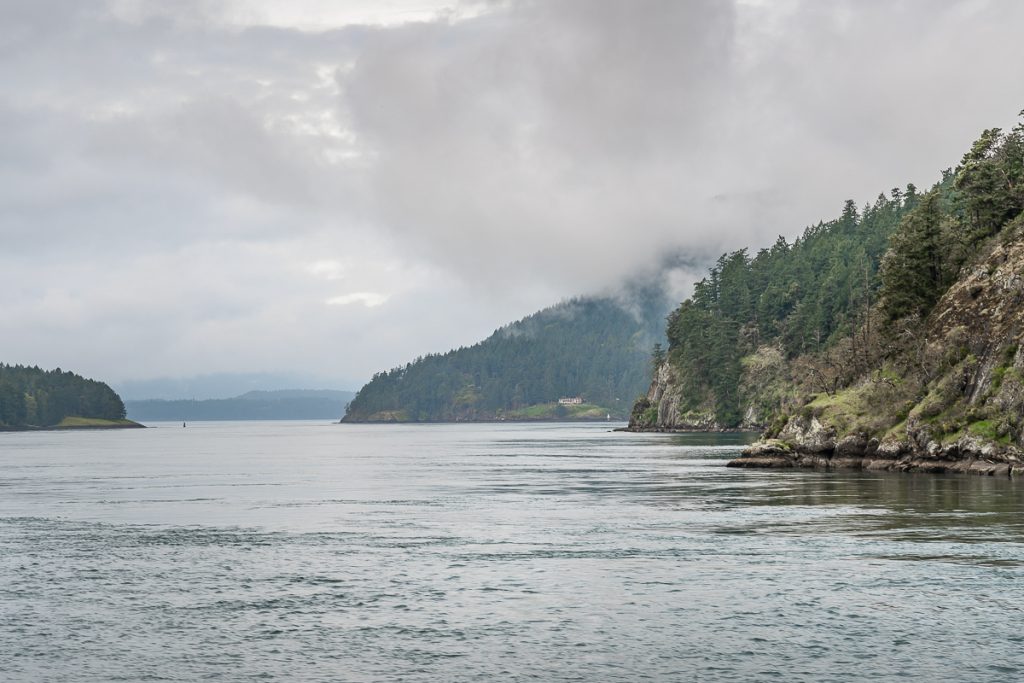 Back downstairs, we reclined our seats and enjoyed a complimentary tea and coffee while watching the islands go by. From time to time, short bits of information were played throughout the boat, either historical or current facts about the area we were sailing through. This was again a small detail we appreciated.

Arrival in Victoria – The Garden City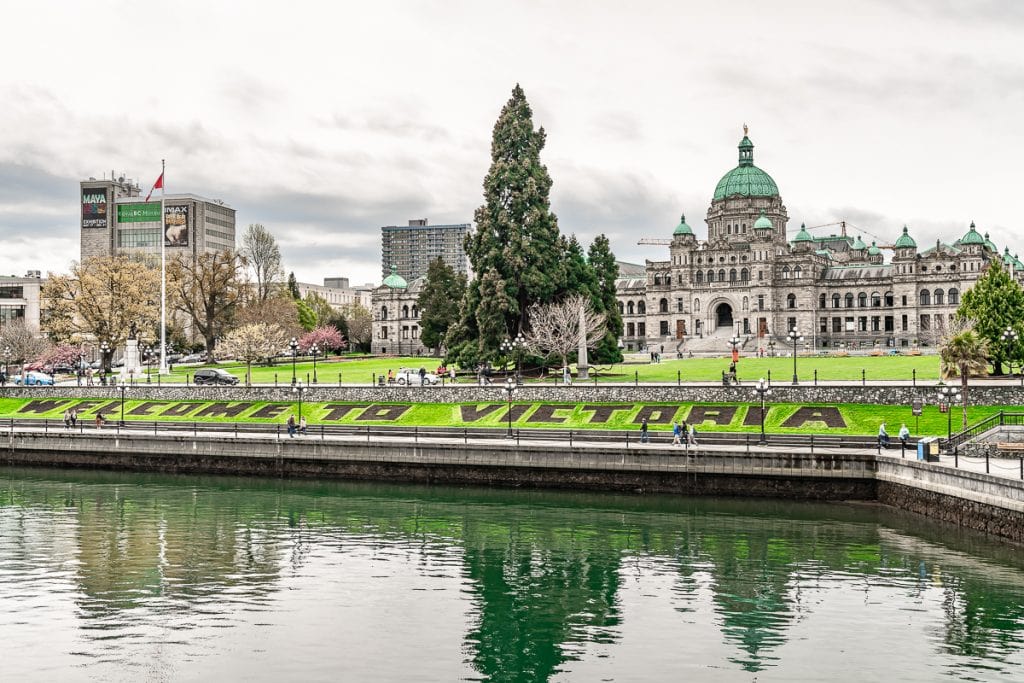 The V2V Empress slowed down as soon as we entered Victoria's harbour. It gave us plenty of time to go to the upper deck and marvel at the historic buildings passing by on the shore. We passed Fisherman's Wharf, with its colourful float homes, the historic Fairmont Empress Hotel and the parliament buildings. As we docked, a sign written in flowers greeted us: "Welcome to Victoria". It was 11:30 am, perfect timing to head to the Empress Hotel to enjoy their famous afternoon tea.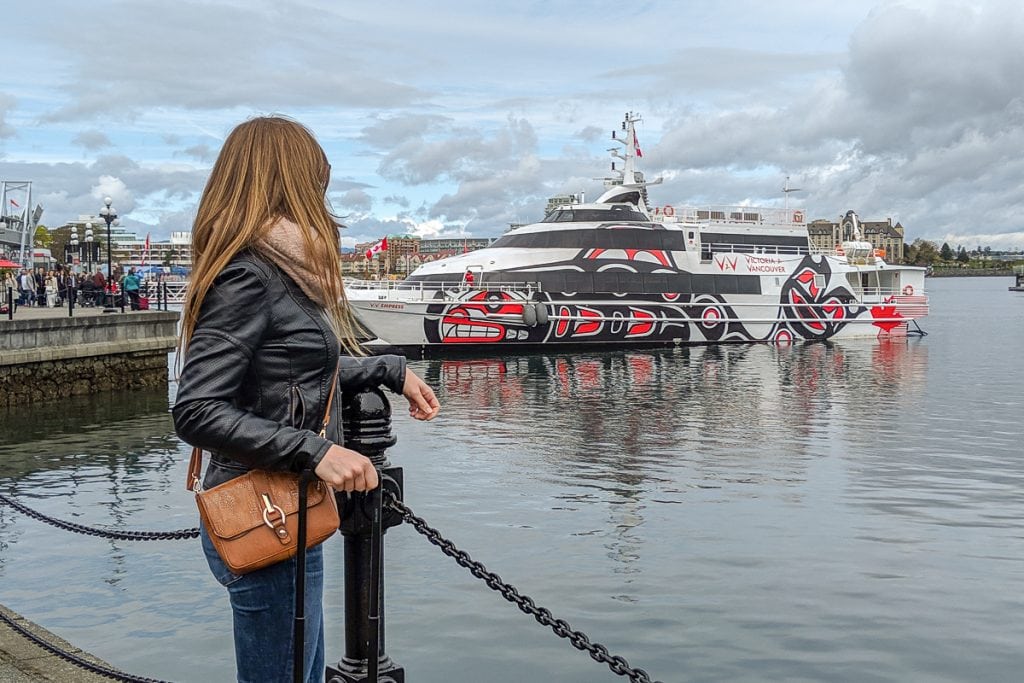 A few days later, on our return to Vancouver, the service was again excellent. This time the catamaran crossed the Strait of Georgia in late afternoon, which gives travellers the opportunity to enjoy the crossing and arrival in Vancouver at sunset. Unfortunately, cloudy weather prevented us from seeing the sun set, but this did not ruin our journey. Whether it's sunny, cloudy or rainy (typical PNW weather), the scenery is still stunning.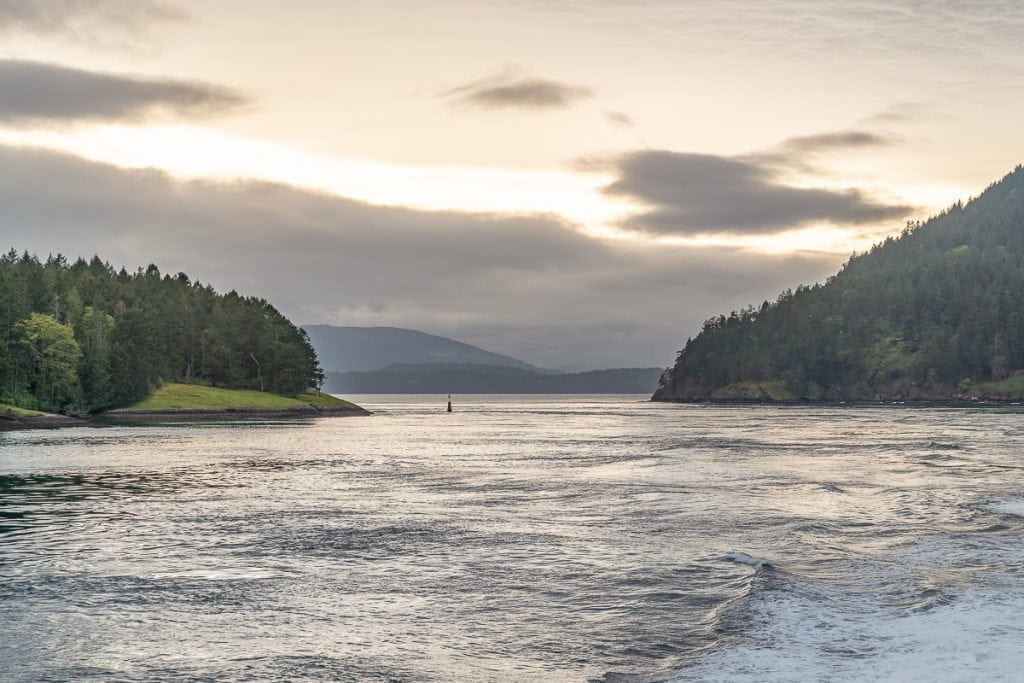 And as Hume Campbell – owner of V2V – states: It's not a ferry, it's a cruise. I couldn't agree more.

Plan your trip with V2V Vacations
Why you should opt for a sailing with V2V Vacations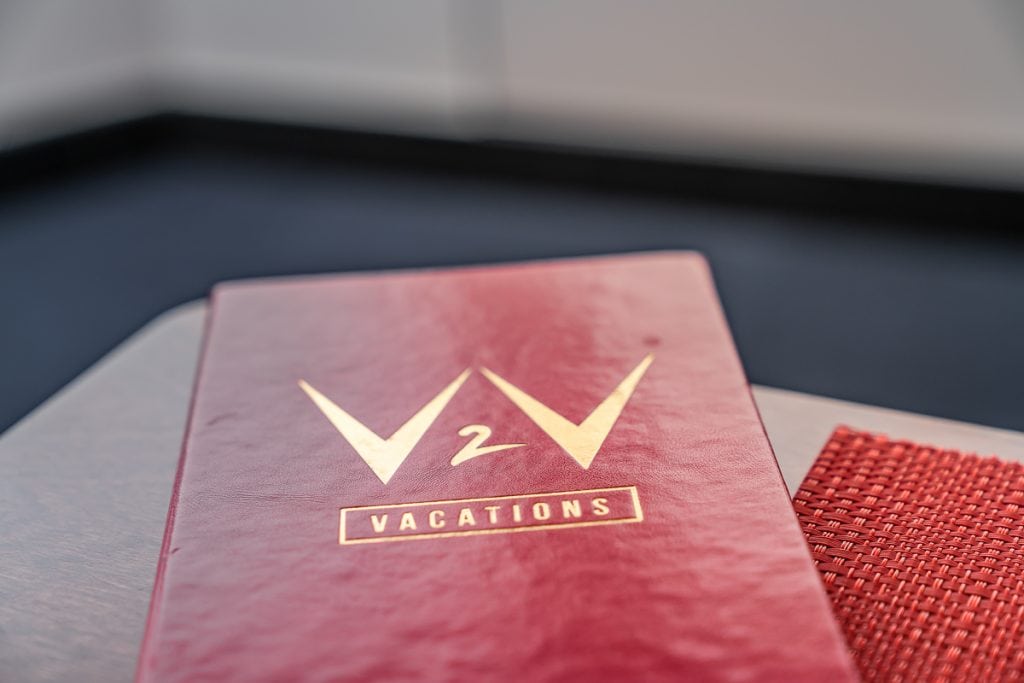 Ash and I have travelled with BC Ferries and Harbour Air (seaplanes) to Vancouver Island, and even though they both are great options to travel to Victoria, we highly recommend travelling with V2V Vacations. These are some of the reasons V2V Vacations stands out:
Convenient journey from downtown Vancouver to downtown Victoria. No need to drive to the ferry port outside of Vancouver.
Personalised service in Royal Class with a complimentary three-course meal.
Luggage allowance: one checked bag up to 23kg, and one carry-on bag up to 10kg. You can also transport skis, golf clubs or bikes for an additional $25/item.
Relaxed journey with a chance to see wildlife.
How to book your V2V Vacations cruise
Booking a trip is easy! Head over to V2V Vacations website to book your trip now. Between 16 April and 30 September, sailings from Vancouver to Victoria depart at 8am, with return sailings from Victoria to Vancouver departing at 4:30pm. From 1 October, return sailings from Victoria to Vancouver depart at 2pm. Prices are CA$110 in Premium Class and CA$165 in Royal Class.

By Sea and Air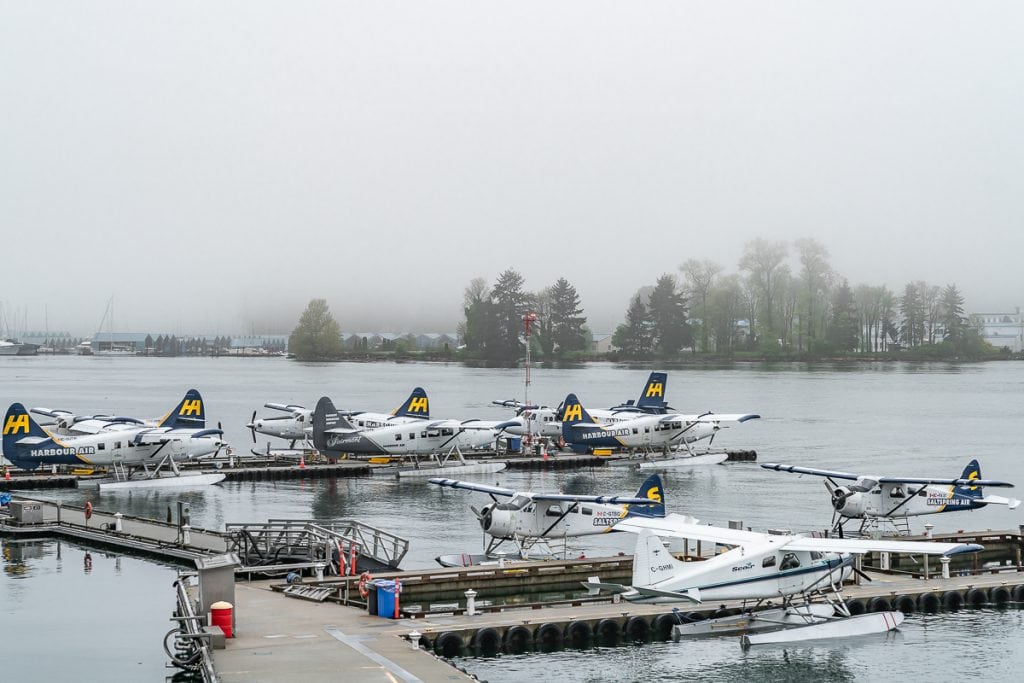 If you want to add to your experience, why not book a return flight? V2V Vacations gives you the option to sail to Victoria and fly back to Vancouver, giving you the best of both worlds. Enjoy the beauty of the Strait of Georgia and the Gulf Islands from the sea, with a chance to see wildlife, and return by seaplane, enjoying the stunning islands and Vancouver mountains from above. We have flown with Harbour Air a few times to Vancouver Island and love their service. I recommend this option if you want to get the ultimate BC experience.
Add additional trips & experiences in Victoria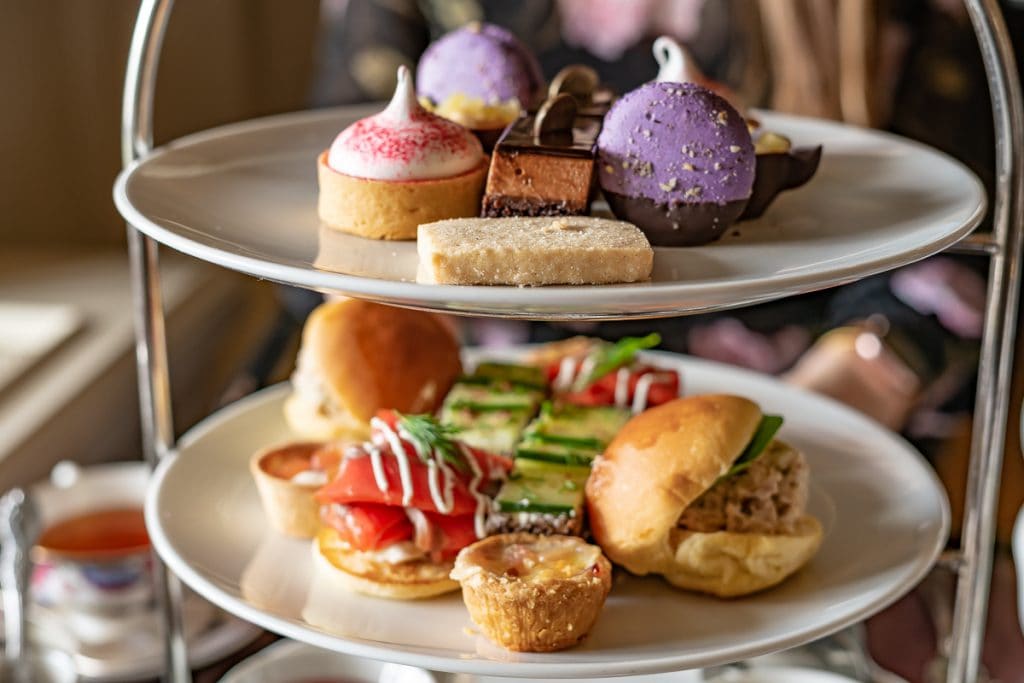 Your trip does not end in Victoria. Why not add a few more experiences in and around Victoria? V2V Vacations makes it easy to book additional experiences on their website – from a city cycling tour to a culinary walking tour. One of the most quintessential experiences in Victoria is afternoon tea. Why not book tea at the Fairmont Empress Hotel, one of the most iconic and historic hotels in BC. We tried afternoon tea at the Empress, and it turned out to be among our favourite experiences in Victoria. Have a look at all the experiences available to book.

Where to next?
V2V Vacations is the perfect start to your Vancouver Island holiday. Spend a few days in Victoria and continue your trip west to Port Renfrew on the Pacific Marine Circle Route. The route is a 300 km loop that starts and ends in Victoria with plenty to see and do along the way. If you feel like adventuring a little further, you can drive all the way to Tofino, the surf capital of Canada.
V2V Vacations invited us to experience the cruise from Vancouver to Victoria. As always, all opinions are our own and you will always read our genuine thoughts and experiences.
LOVE IT? PIN IT!