Over the past few years, I have tried and tested several phone lenses, from budget to high spec. And I love the portability of the small lenses: you can have a whole array of different lenses tucked away in your purse or pocket without the added bulk or weight, which comes with the usual DSLRs and mirrorless cameras.
Don't get me wrong; I love our Sony camera and I can't imagine travelling without it on our adventures. However, for day-to-day use, I always grab my phone and lenses for those quick shots. And this year, I've been testing Pixter lenses.
Since 2015, Pixter has been offering an array of basic- and pro-lenses, as well as accessories to improve your mobile photography experience.
I received the pro pack for review. It includes four pro lenses: wide-angle, macro, telephoto and super fisheye.
The lenses came in a cute travel case for easy transportation. Also included in the pack was a lens caps for each of the four lenses, a travel pouch (in case you don't want to carry the whole case around) and a microfibre cleaning cloth.
What I liked about the Pixter phone lenses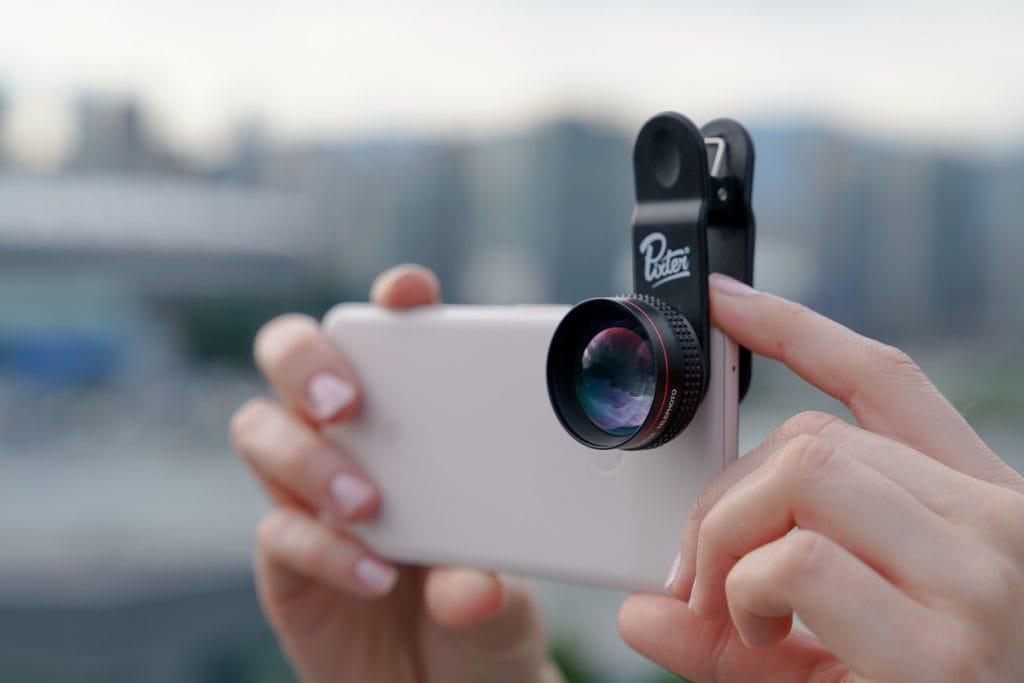 As soon as I opened the case, I could tell the lenses were of a high quality. The glass and metal is sturdy, heavy and definitely made to last.
The glass is polarised and anti-glare treated, while the lens is shock- and scratch-resistant. You can definitely feel and see the difference between Pixter's pro lenses and other brands' cheaper lenses.
What I didn't like about the Pixter phone lenses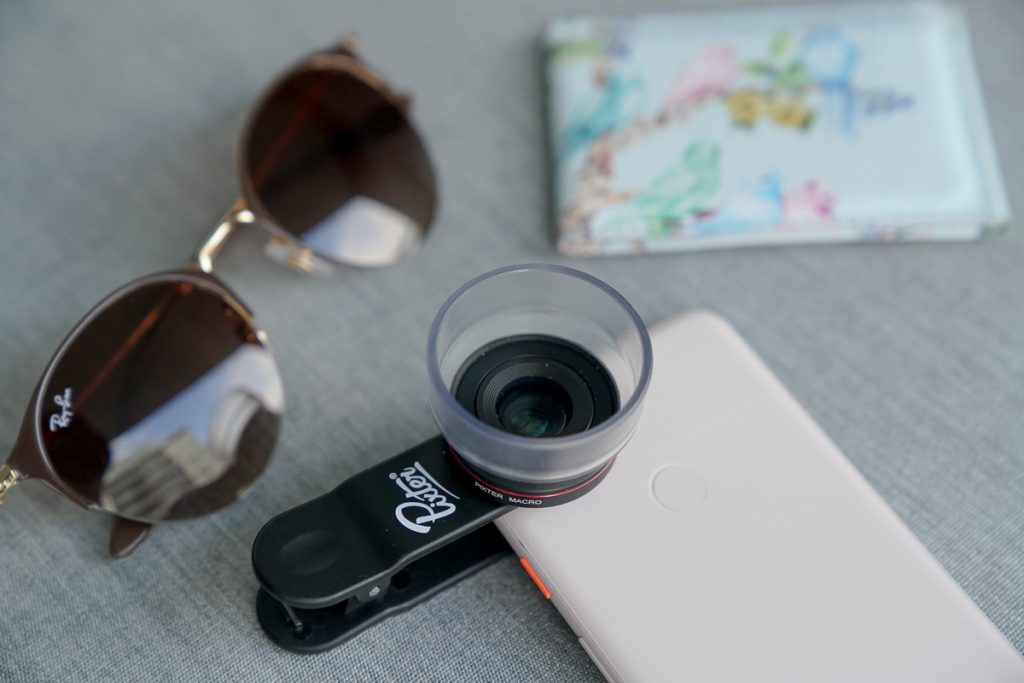 My main issue is the attachment of the lenses. I'm not a fan of the clip-on system. It takes too much time to put the lens on, especially when it comes to making sure the lens is properly aligned with the camera.
In fact, each time I attach the lens, I have to remove my phone case and fiddle around a lot. After a while, because of this problem, I grew reluctant to use the lenses.
That being said, Pixter offers the option to use the lenses with a case. They have cases for most mainstream phones on their site.
This means you simply have to screw the lens on. No more re-adjusting your lens or accidentally bumping or moving it out of line. Unfortunately, I own a Pixel phone – and they don't have a Pixel case just yet.
The four mobile camera lenses up-close
Wide-angle lens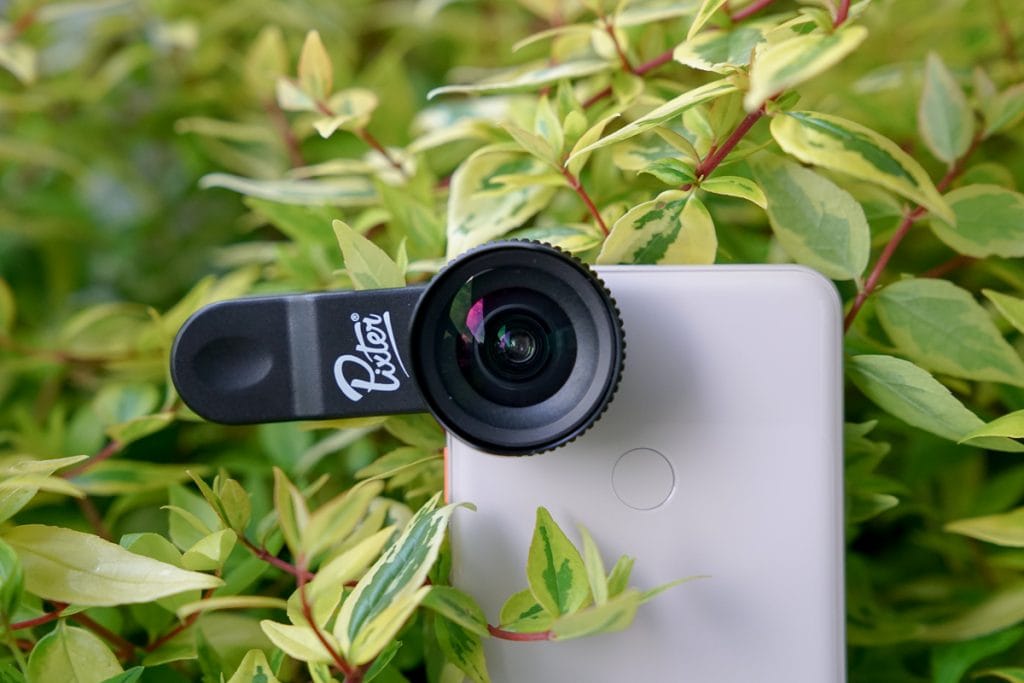 The wide-angle is a versatile lens, which you can use in a variety of situations. I personally don't use a wide-angle that much, as I like to get up close to my subjects. However, when photographing hotel rooms, landscapes or the night sky, this is the go-to lens.
Pixter wide-angle has a 18 mm focal length, with a 110-degree field of view, so you can capture plenty in your scene.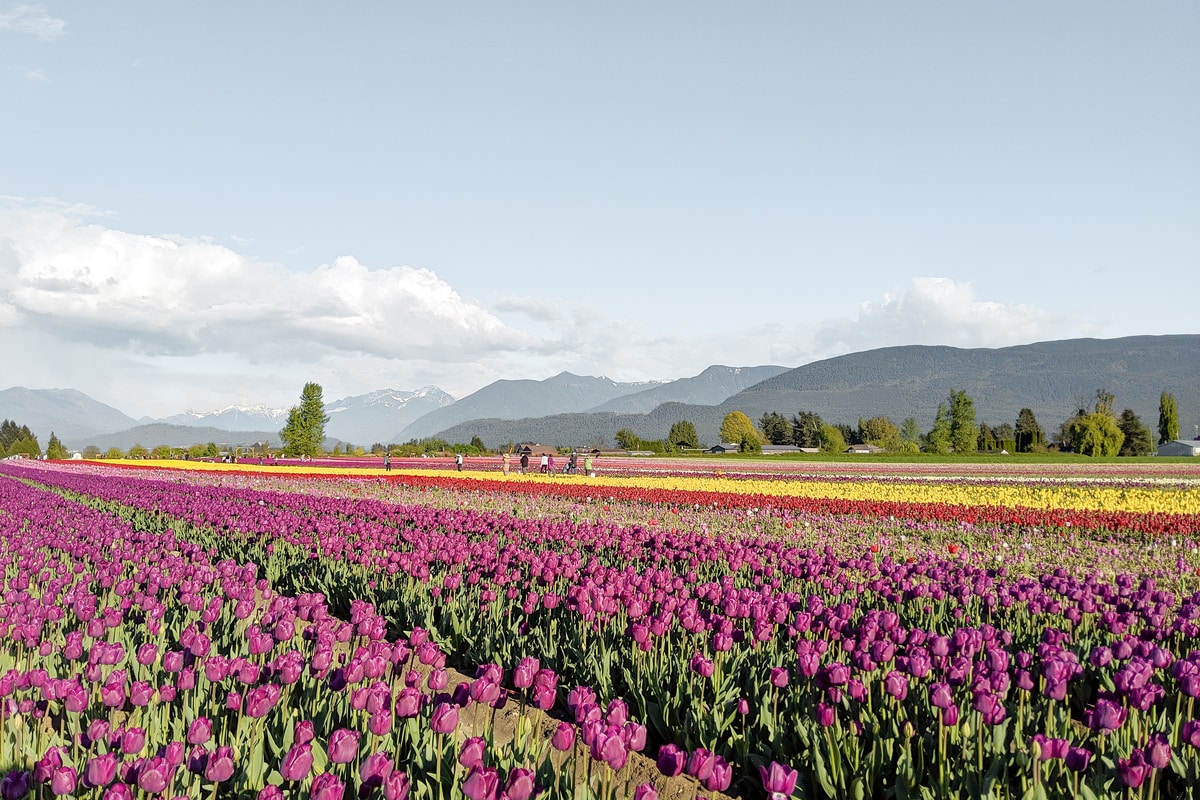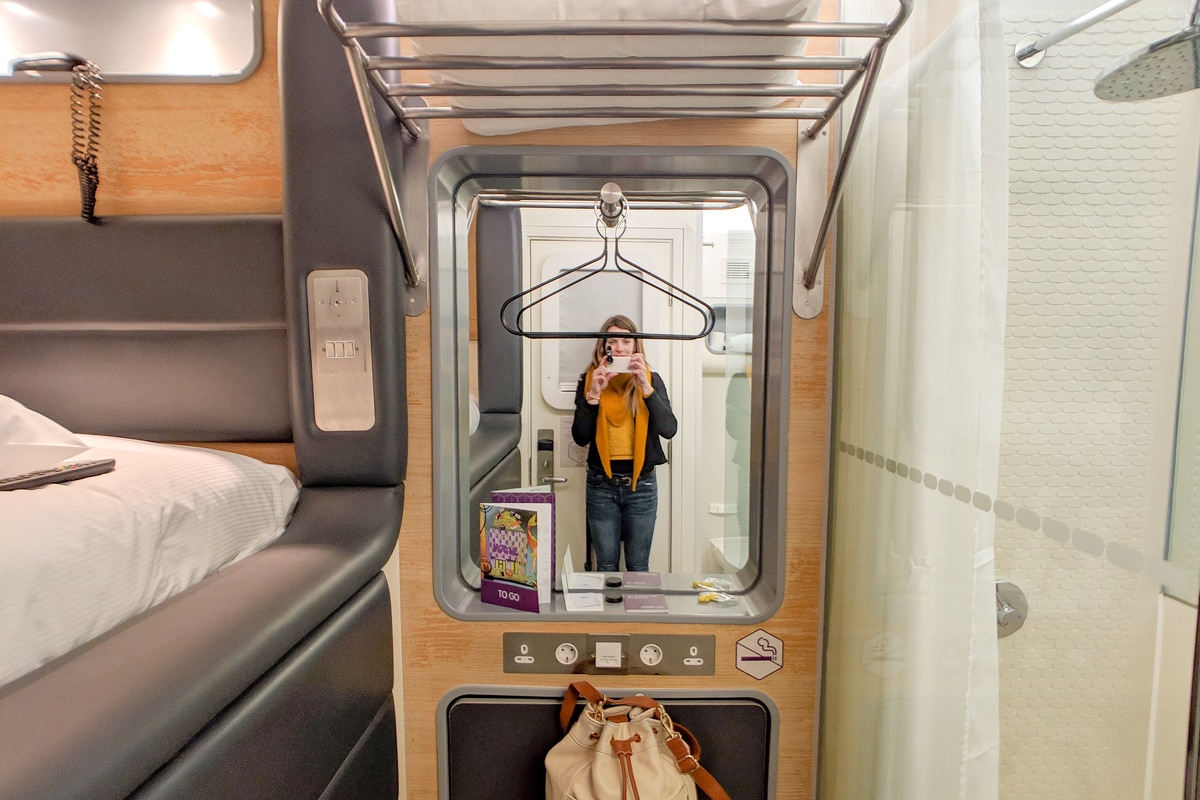 Most low-quality phone lenses produce blurry and distorted edges in the final image but I found the distortion on the Pixter wide-angle lens to be quite minimal.
The five layers of glass on this lens ensure that the final quality is sharp, without either blurred edges and distortion. I did notice a bit of chromatic aberration on the edges, though.
Use it for: Landscape and interior photography.
Distortion level: Minimal distortion and chromatic aberration around the edges.
Everyday lens: Yes
Verdict: 4/5
Telephoto lens
The first lens I test whenever I try out new phone lenses, is the telephoto lens. As I mentioned before, I love getting close to my subjects and I'm a stickler for those out-of-focus backgrounds with bokeh.
Pixter telephoto lens has a 60 mm focal length and it is great for portraits, as well as food photography. I also use it for landscape photography, where I want to focus more on a certain area, instead of the whole scene.
I wouldn't suggest using this lens for wildlife photography though, as, with a 60 mm focal length, you will still have to be fairly close to your subject. However, if you are semi-close to your subject, you can use the lens combined with your phone's optical/digital zoom to get closer.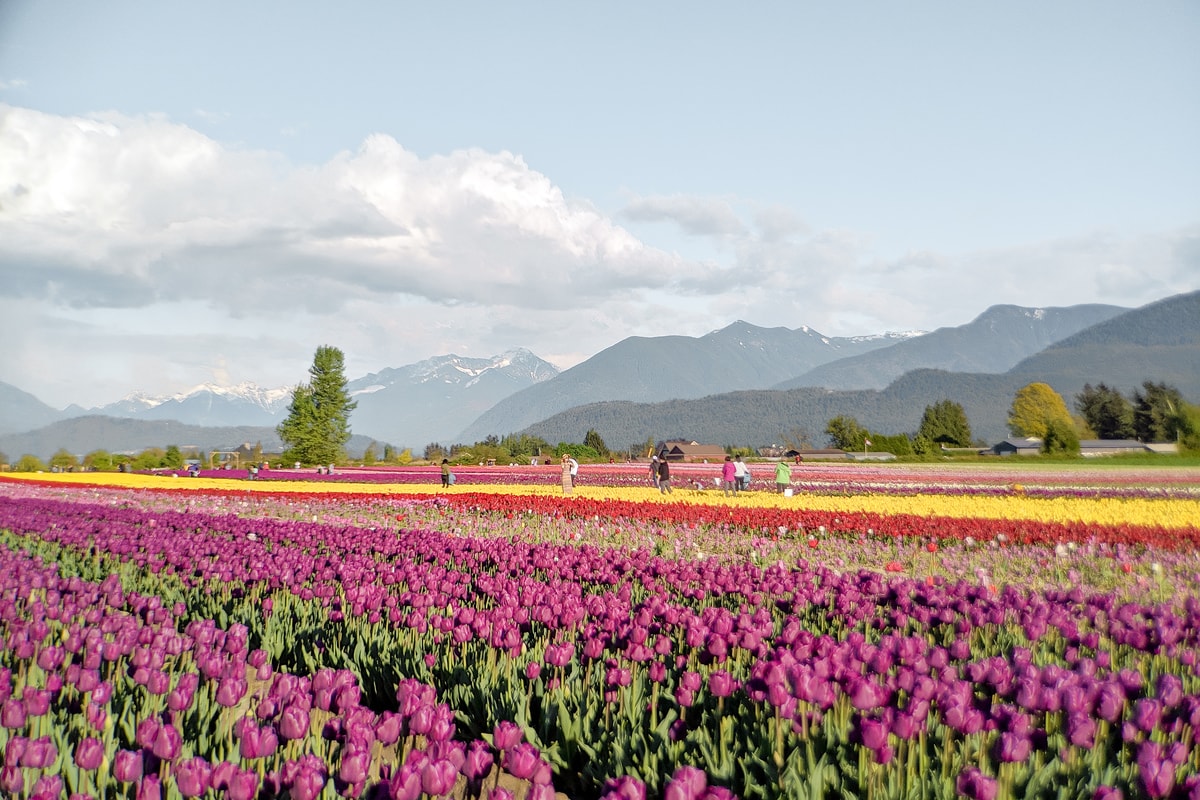 Even though I love telephoto lenses, I'm not too convinced by telephoto lenses for phones. Especially with the new phones on the market now. I have tried both iPhone and Pixel portrait mode and they give me much better results than when I use a telephoto lens on my phone.
Images taken with the Pixter telephoto lens have blurry edges. These are most noticeable when using the lens for shooting objects, which are further away.
In contrast, when shooting portraits or close-up of objects, the blurry edges become less noticeable, due to the background becoming out of focus.
Use it for: Portrait, food, close-up landscape shots and street photography.
Distortion: Noticeable distortion, softness and chromatic aberration around the edges.
Everyday lens: I stopped using this while out and about, as I preferred my phone's portrait mode.
Verdict: 3/5
Super fisheye
I'll be honest: I never use a fisheye lens. I'm not a fan of the distortion and I can never think of any situation(s) where it will look good. So, although I can see the value of this lens for some people, I personally wouldn't use it as an everyday lens.
These past few weeks, I tried finding interesting subjects and situations where this lens contributed in a positive way to the final image, as opposed to ruining it.
I have included a few examples below, so you can decide for yourself if you would like to add this lens to your repertoire of phone accessories – or simply leave it behind.
Pixter fisheye lens has a 238-degree field of view, so there's a lot of space that this lens can capture. However, corners are a little blurry and there's some slight chromatic aberration.
The challenge with this lens is finding the sweet spot of sharpness. Too close to the subject and it goes out of focus… too far from the subject and again, it goes out of focus.
Use it for: Candid, action sports and architecture.
Distortion: Slight blurring and chromatic aberration on the edges.
Everyday lens: No
Verdict: 3/5
Macro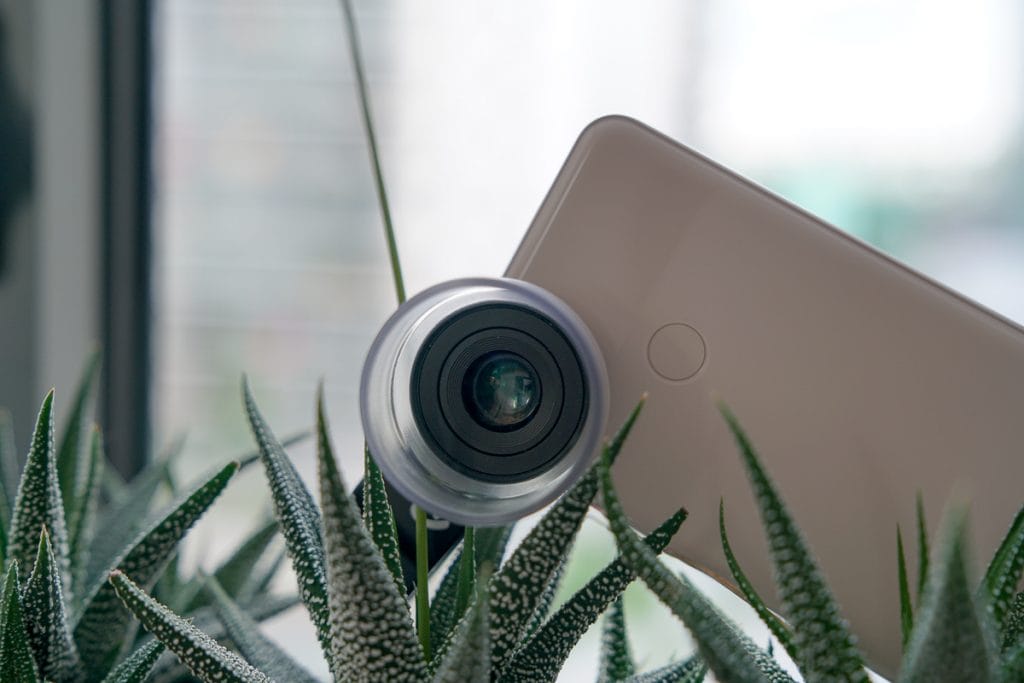 I love shooting macro and this lens turned out to be my favourite one of the four! You know, by now, I love shooting objects up close, so, as soon as I opened the pack, I was keen to try out this lens.
With a magnification of 4.5, you can get really close to your subject and see all the little details. The lens includes a lens hood, which helps to diffuse light for a more uniform setting and minimise shadow casts. The lens hood is also the right height from which to take photos.
When used at the right distance, this lens gives you sharp photos with a lot of detail.
Use it for: Close-up photos of textures, insects, flowers etc.
Distortion: Part of your subject will be in focus, while everything else will be heavily blurred.
Everyday lens: For me, yes, but for most people, probably not.
Verdict: 4/5
Final verdict
Apart from the fiddly attachment system, I still enjoyed taking photos with Pixter lenses, especially with the wide-angle and macro lens.
I'm slightly disappointed in the telephoto lens, as there is still quite a bit of distortion and softness around the edges. However, for people who don't have portrait mode to fall back on with their phone, this is still a good lens to add to your phone's accessories.
The super fisheye is a little gimmicky. However, in certain circumstances, there is some use for it.
The fisheye lens allows you to think outside the box and get creative. So, if you like venturing in that direction, this lens is a good option.
Based on my experience with other phone lenses – such as Olloclip and Moment lenses – I find Pixter a great option, offering solid, mid-range lenses. It will definitely add to your mobile phone photography adventures. I haven't found a good mid-range lens in North America so Pixter definitely fills this gap in the market.
The starter pack
Apart from the pro pack, Pixter also offers a starter pack at a cheaper price. These lenses also come with polarised and anti-glare treated glass and they are shock- and scratch-resistant.
Compared to the pro lenses, the starter lenses consist of three layers of glass (instead of five), making them cheaper than their pro counterparts.
Where to buy Pixter lenses
You can buy Pixter lenses and accessories straight from the Pixter website. Pixter is based in France but they deliver worldwide.
Pixter invited us to review their lenses. As always, all opinions are our own and you will always read our genuine thoughts and experiences.
LOVE IT? PIN IT!