Bali is one of the most popular destinations in Indonesia, renowned for its arts, traditional and modern dance, dive sites and numerous temples dotted around the island.
The tourism industry has been steadily growing for decades making Bali the wealthiest province in Indonesia today. I visited Bali for 10 days, where I made my way from the South of the island in Nusa Dua, to green and lush Ubud, and ended in the North West at the Bali Barat National Park.
I fell in love with Bali almost instantly and would love to return one day. If you are planning a trip to Bali, and you're looking for some inspiration, have a look at the list below. I give you my top 7 things to do in Bali no one should miss on their trip to this beautiful island.
Pura Luhur Uluwatu
Pura Luhur Uluwatu is a spectacular sea temple built on the edge of steep cliffs in the south of Bali and gives you spectacular views across the ocean. We took a taxi from Nusa Dua, which took around an hour to get to the temple.
Apart from a small fee to enter the complex, we also paid for an entrance ticket to the Kecak Fire Dance, a traditional Balinese dance. The dance was performed late afternoon while the sun was setting. It is unlike any other dance you've ever seen, and it's definitely worth paying for if you're planning a visit to the Uluwatu Temple.
Cycling In Ubud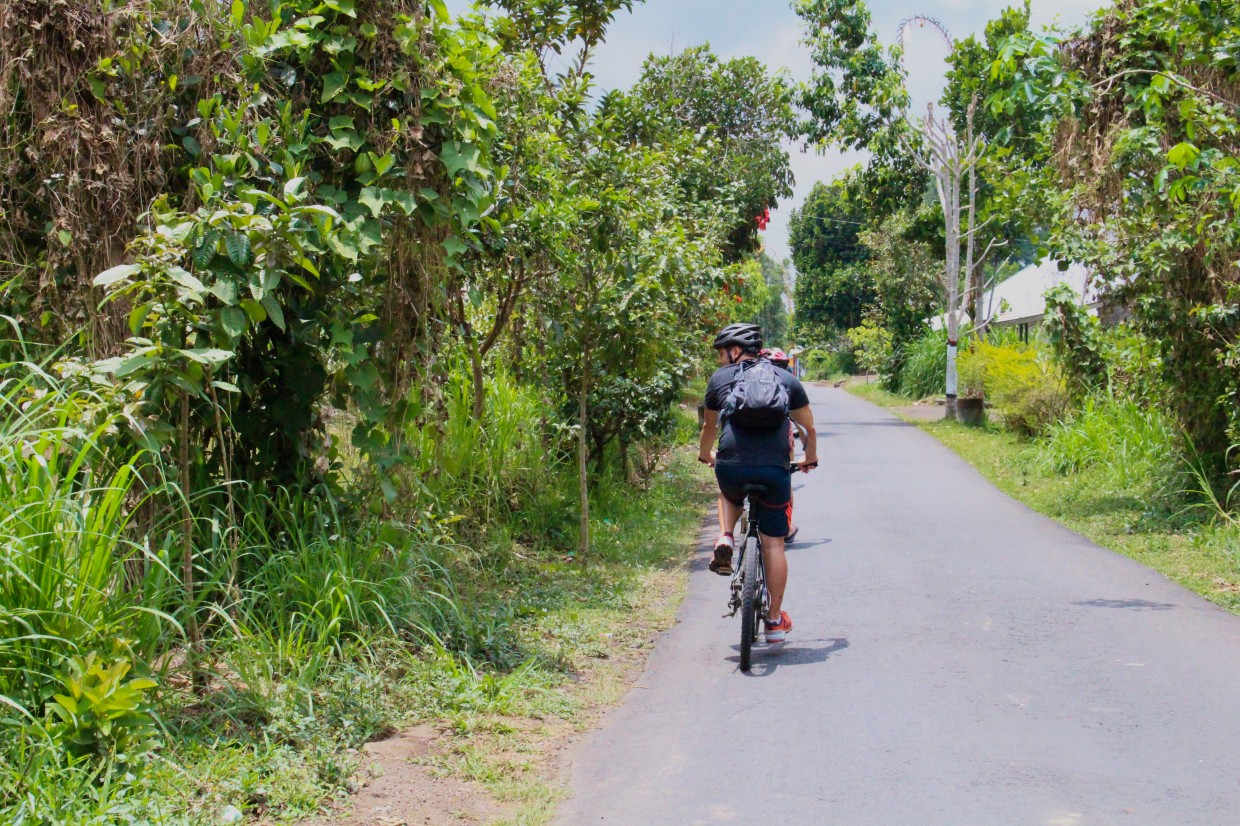 We booked a full day of activities where we would cycle around Ubud in the morning, and join other groups for white water rafting in the afternoon. There were around 10 people in our group, but soon, 6 were falling behind as some of the hills were a bit steep.
The 4 of us continued with our own guide and we saw numerous temples, visited a coffee plantation where we drank coffee made from beans that have passed through the digestive system of a civet cat, rode off the beaten track, and saw a cock fight (I wasn't too happy about this).
The cycle trip was a great experience and we got a little bit of exercise out of it! To find out more about this activity, check out Allison's eco cycling tour in Bali post.
White Water Rafting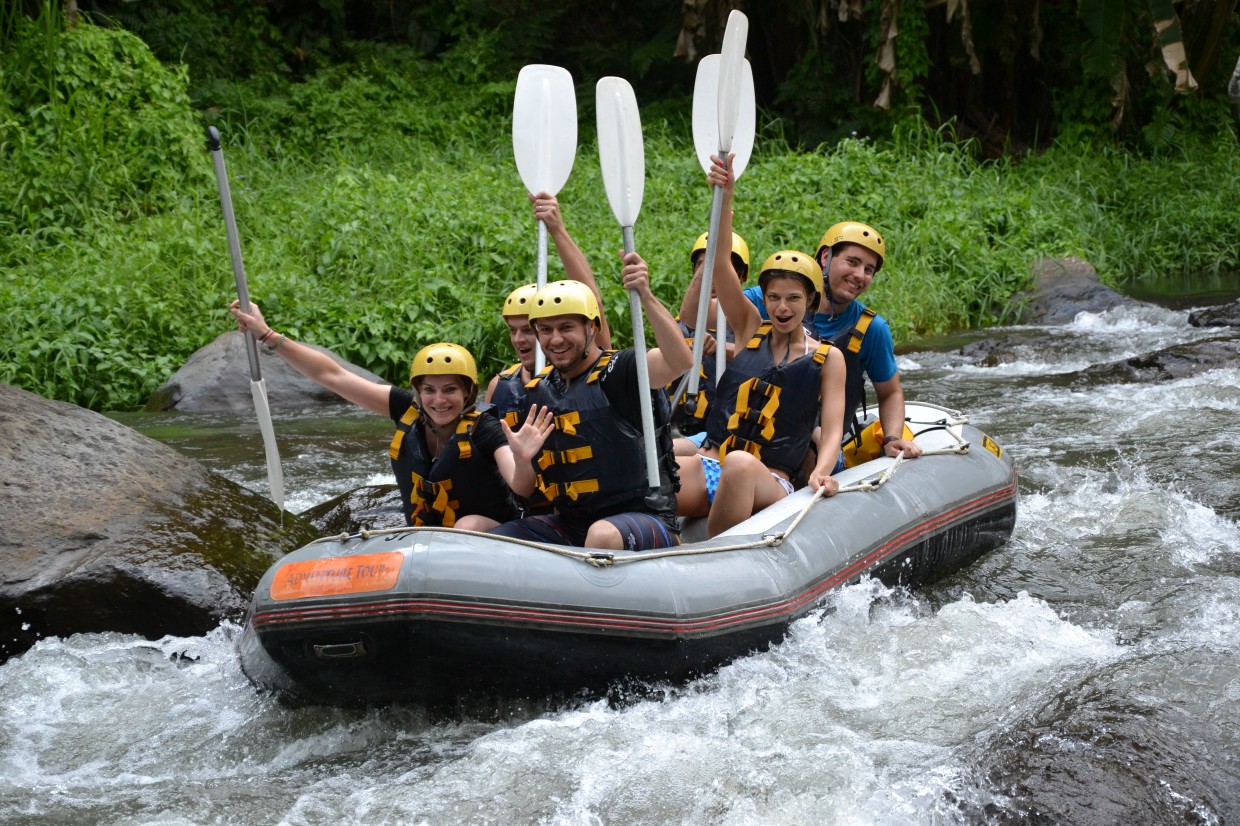 As part of our adventure day where we cycled in the morning through different parts of Ubud, we joined another group for white water rafting on the Ayung river. Rafting is quite popular in Ubud, and rightly so. It was one of the most fun experiences I've had on the island.There were parts where the river was pretty wild, but I never felt in danger. Whenever there was a calm section, we would jump out the boat and let the river drag us along. Halfway through, we all got out and settled at the river bank admiring carvings on the side of the canyon.
At the end of our adventure, we were able to take a shower in some very modern and well kept showers. Shampoo, shower gel and hair-dryers were all available.
Splurge On A Luxury Hotel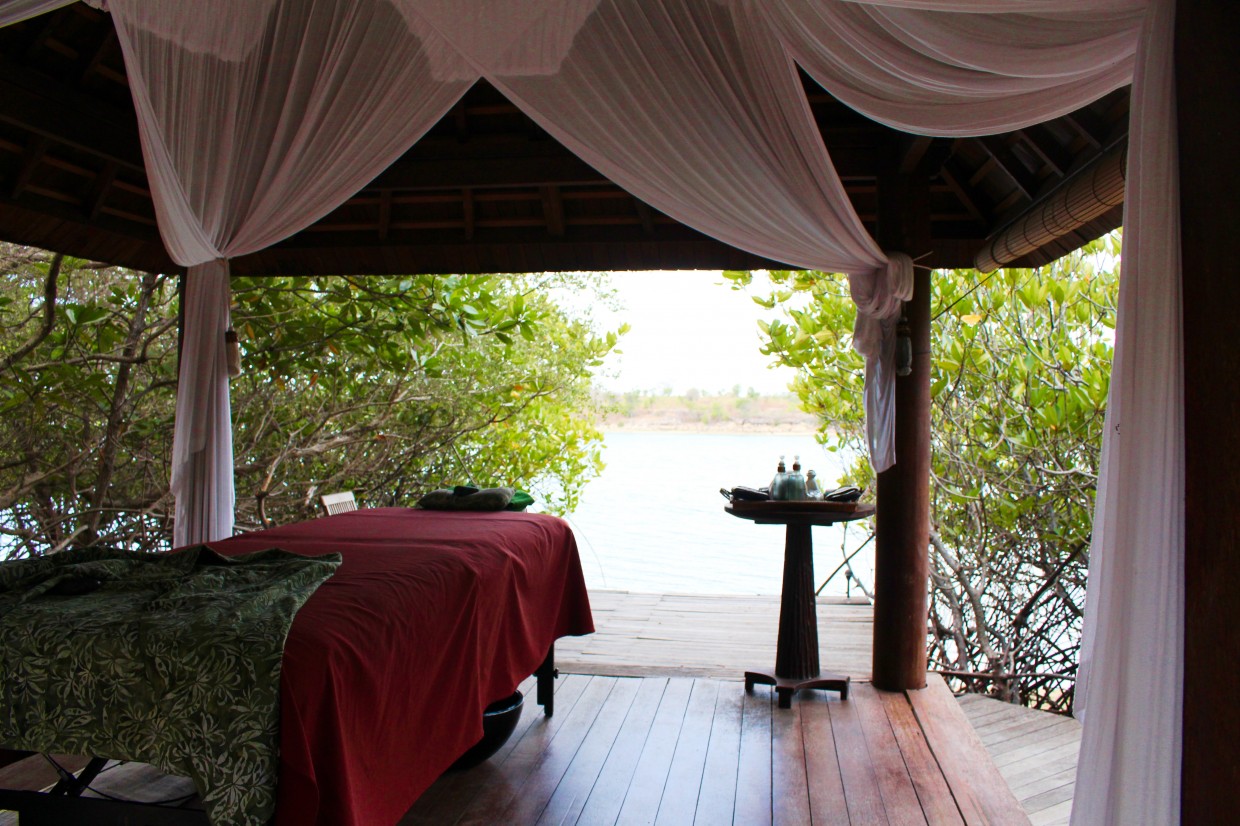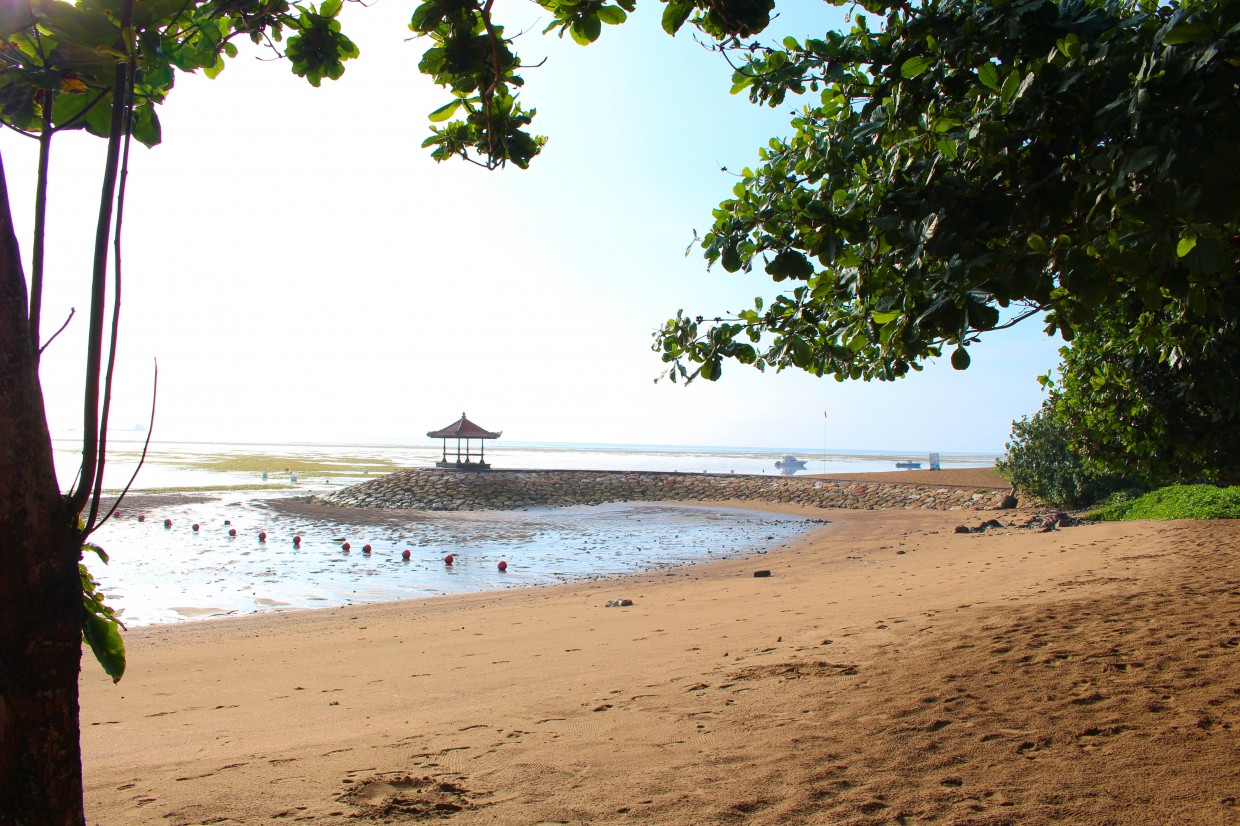 Bali is not too expensive, so you won't break your bank by booking a night in a luxury hotel.
I recommend to just relax, not think of any excursions you 'have' to do and just enjoy your time in a fancy hotel, sip a cocktail while dipping your toes in the lukewarm empty swimming pool.
Book a massage at the spa, or watch traditional Balinese dancers while enjoying a delicious meal at your hotel.
Rent A Scooter – And Get Lost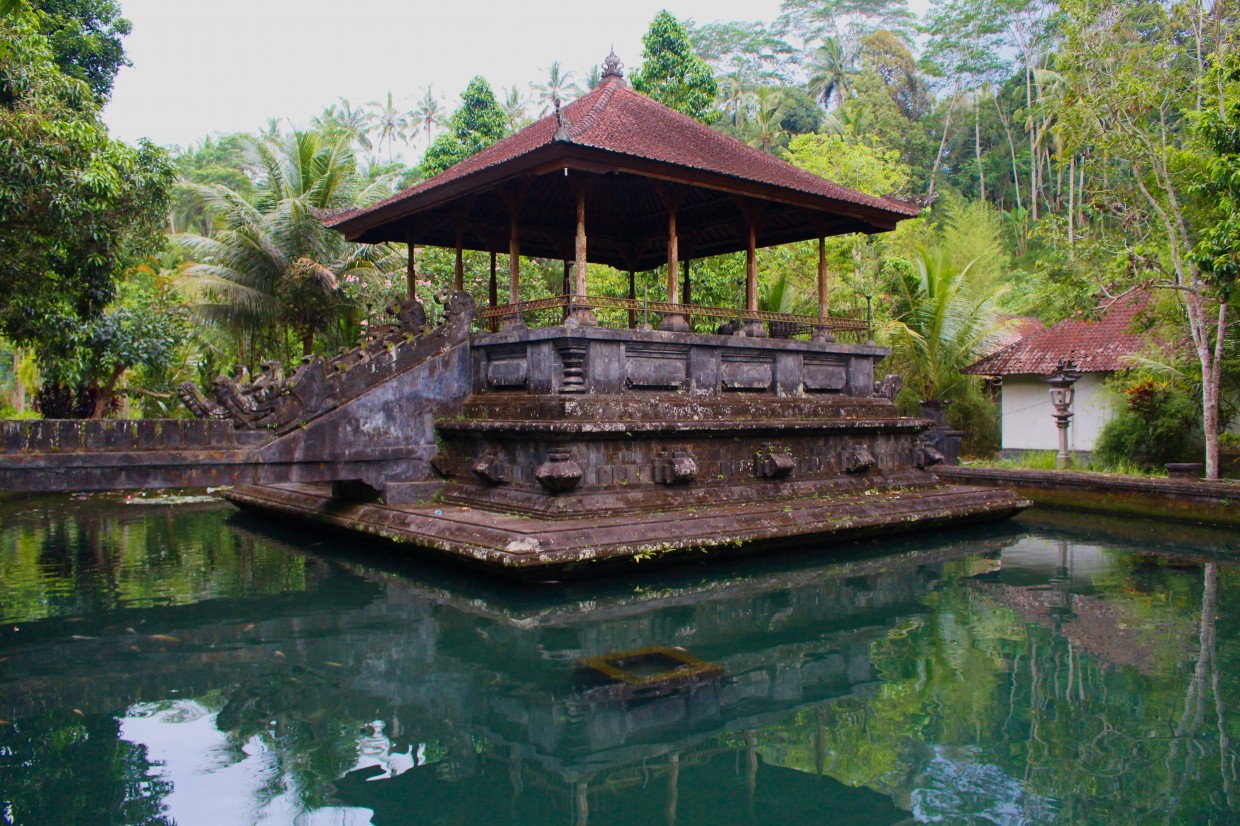 While visiting Ubud, we rented a scooter for 1 day. We loved the idea of riding anywhere we wanted, whenever we wanted instead of having to rely on other people. It was a great experience, until we got lost.
We were told the Water Temple (Tampak Siring) was worth a visit, so we marked it on our map and off we went. After riding for some time, we started to wonder if we were going in the right direction. It was getting close to 4pm and we had no idea where we were.
We ended up riding through small towns no tourist had probably ever seen, and had to stop for 10 minutes, when a procession of local people all dressed in traditional clothing passed through the streets. (We got some funny glances from the locals).
After a while we finally made it to the Water Temple, and we had to ride home in the dark as we had lost so much time. At first it was a bit frightening to be lost after riding for several hours while the sun was setting, but looking back, we saw some amazing sights, and experienced a local procession we would otherwise never have seen.
Tegalalang Rice Terraces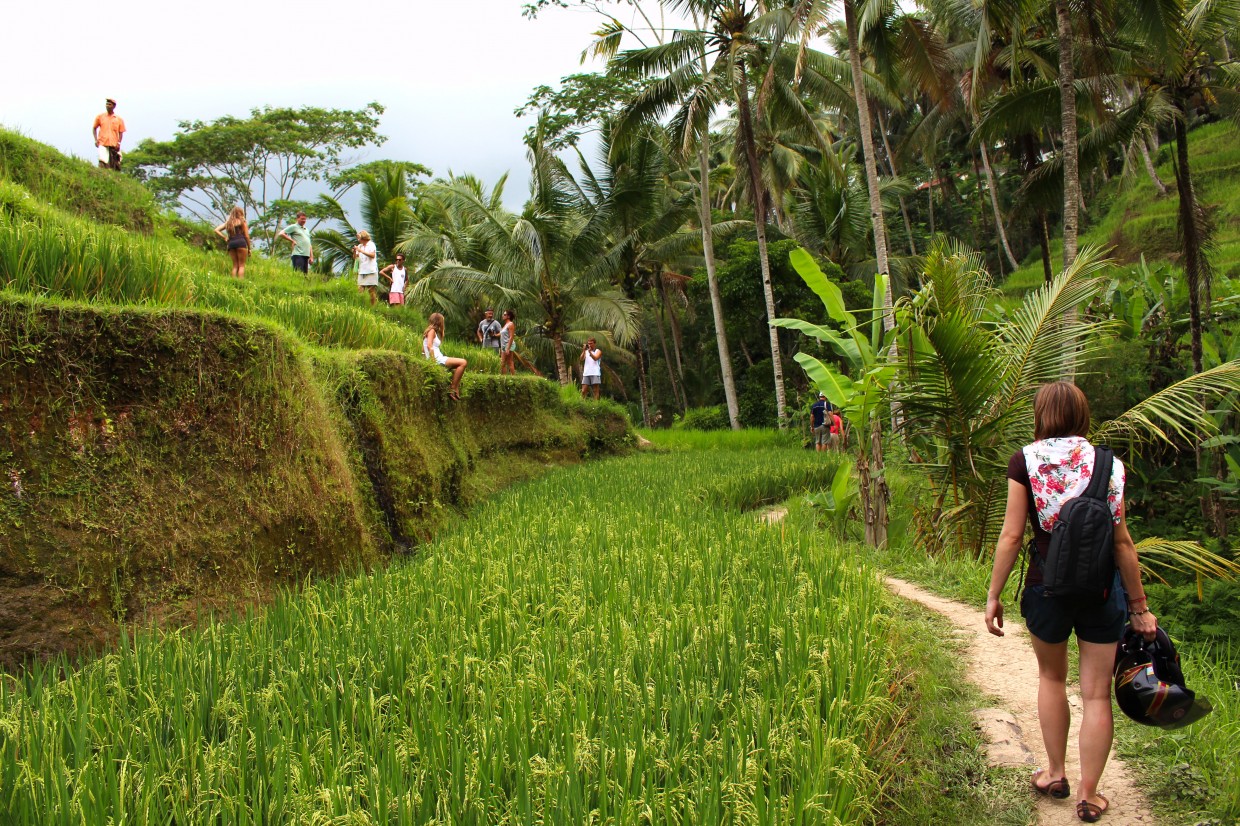 Before we got lost riding on our scooter, we passed the Tegalalang Rice terraces. The terraces are one of the most famous tourist attractions in Ubud and it's easy to see why.
Lush rice fields wrapped around the beautiful green hills make up the landscape. From street level, you can walk down a small dirt path (can be slippery!) all the way down to admire the fields from below.
The area is very touristy, and it is hard to find parking anywhere (even for your scooter) but it is definitely worth a visit.
Bali Barat National Park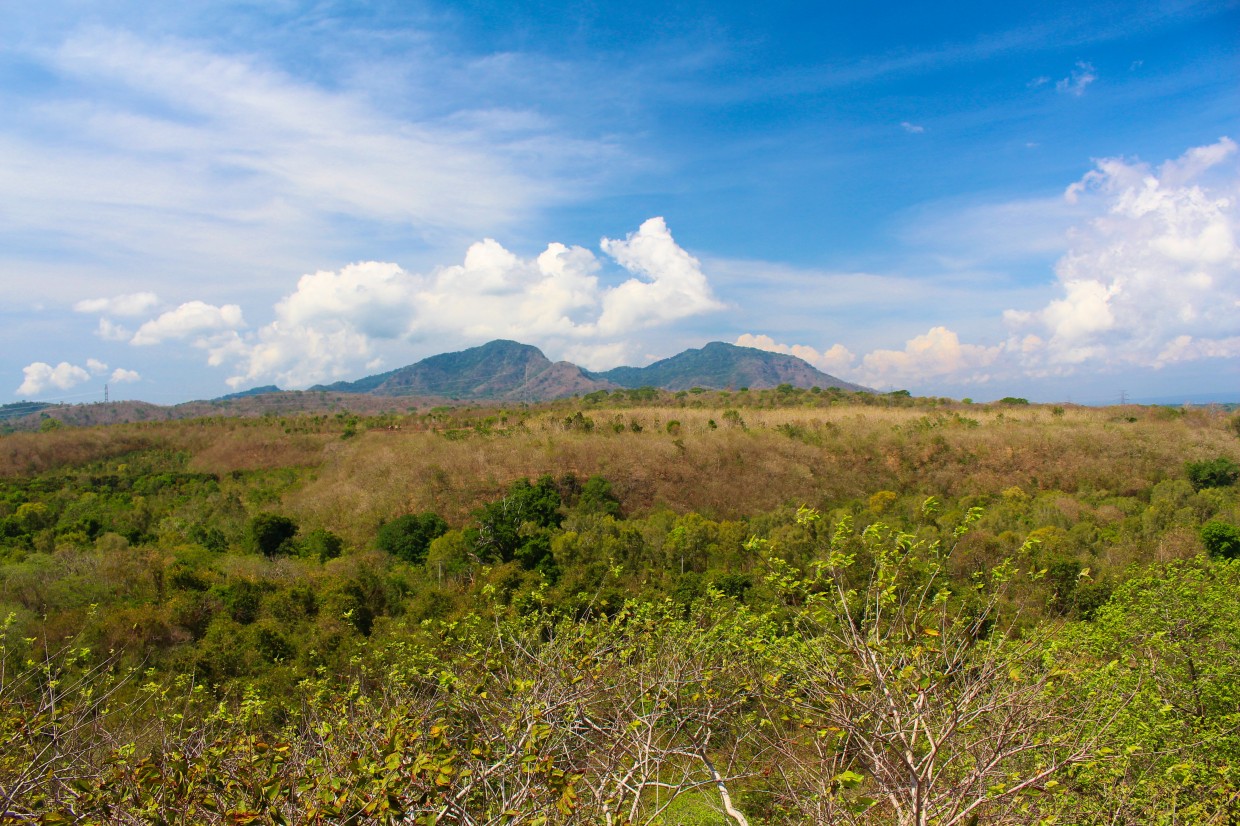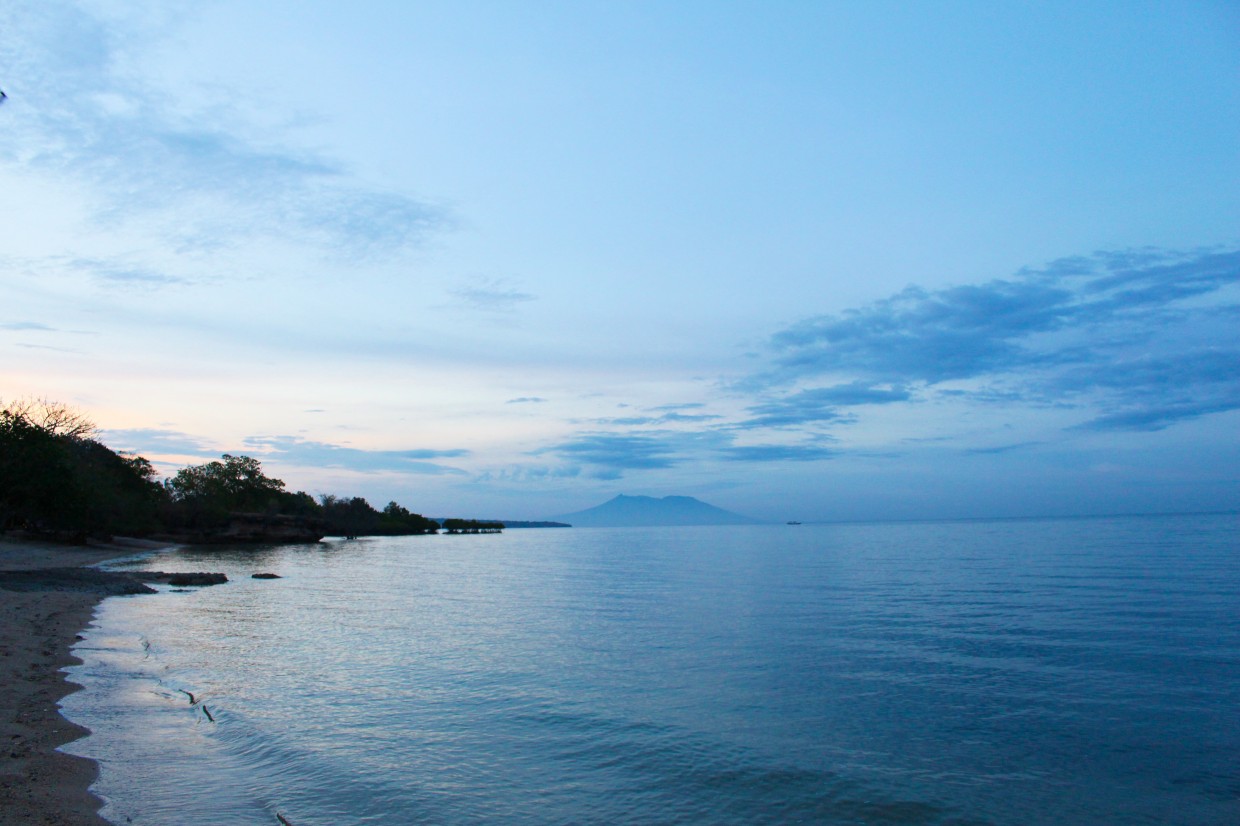 The north of Bali is usually not on many tourist's itinerary, which is a shame. We stayed at the Menjangan, a resort situated in Bali Barat National Park in North West Bali.
The resort measures 328 hectares, has two restaurants and several accommodation options such as the Monsoon Lodge and the Beach Villas. To get around the resort, there are game cars that will take you from your lodge to any of the other lodges or restaurants while giving you the opportunity to spot some animals from the double decker minibus.
There are many activities such as snorkelling, kayaking and horse riding, and if you want to relax, you can enjoy a massage with the ocean as your backdrop.
If you're looking for more things to do, check out this post about 101 most awesome things to do in Bali
Save this article for later. Pin it!
[one-half-first]
[/one-half-first]
[one-half]
[/one-half]