This post is sponsored by Radisson, however all opinions are my own and you will always read my genuine thoughts and experiences.
As one of the most beautiful and greenest cities in Canada, Vancouver draws millions of visitors each year. When I moved here a little over a year ago, I promised myself to indulge in everything Vancouver has to offer, from its excellent sushi to its vast offering of outdoor activities. If you're planning a trip to this coastal city, have a look at the following outdoor activities in Vancouver to start putting together your itinerary.
Scroll to the end of the post to enter the giveaway to win a one night stay in North America!
Hike and cycle around Stanley Park and the Seawall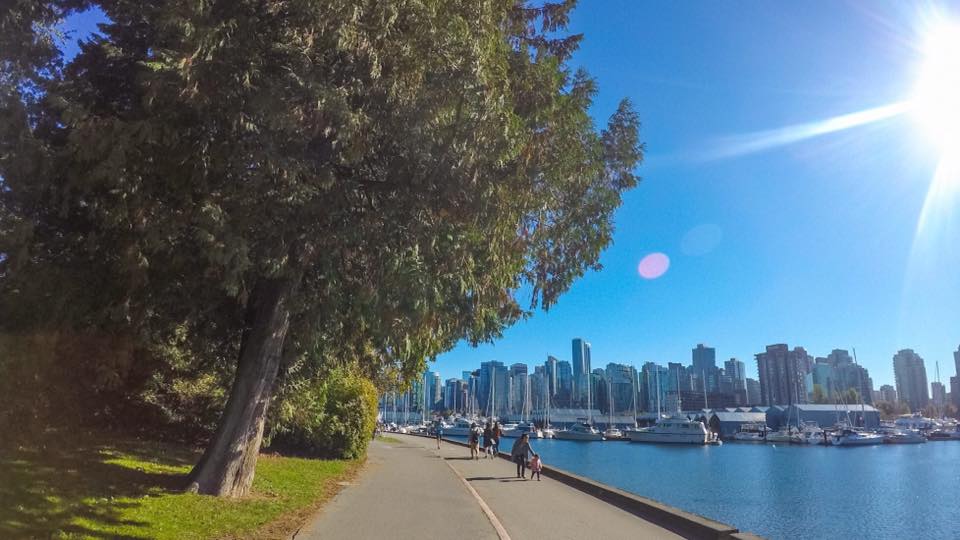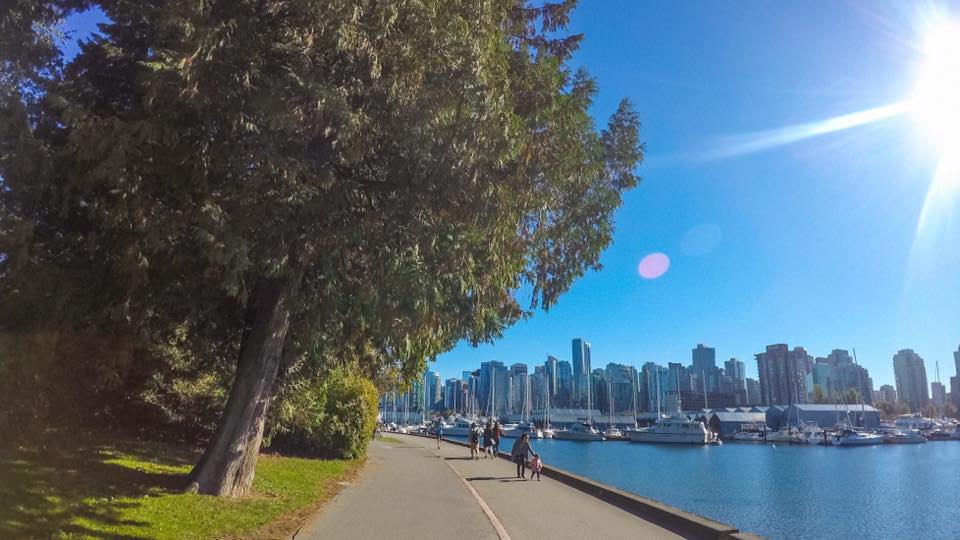 Stanley Park, located on a peninsula next to downtown Vancouver, is a popular attraction in the city. 405 Hectares of forests, beaches, grass fields, lakes and pathways will keep you busy for hours. The Seawall is a 28km uninterrupted pathway along the ocean, from the Convention Centre to Spanish Banks. The 9km section around Stanley Park is popular amongst tourists and takes around 1 hour to cycle. Enjoy the views of North Vancouver, Lion's Gate bridge and the beautiful beaches along the way.
Water sports in False Creek
You can enjoy several water sports in the heart of Vancouver. It's easy to rent a kayak and paddle around the inlet, or venture a little further and explore English Bay and Kitsilano. Paddle boards as well as canoes are also available. If you'd like to try something different and are visiting Vancouver in a group, you can enjoy an introduction to dragon boat racing, a popular water sport in Vancouver.
Kiteboarding at Spanish Banks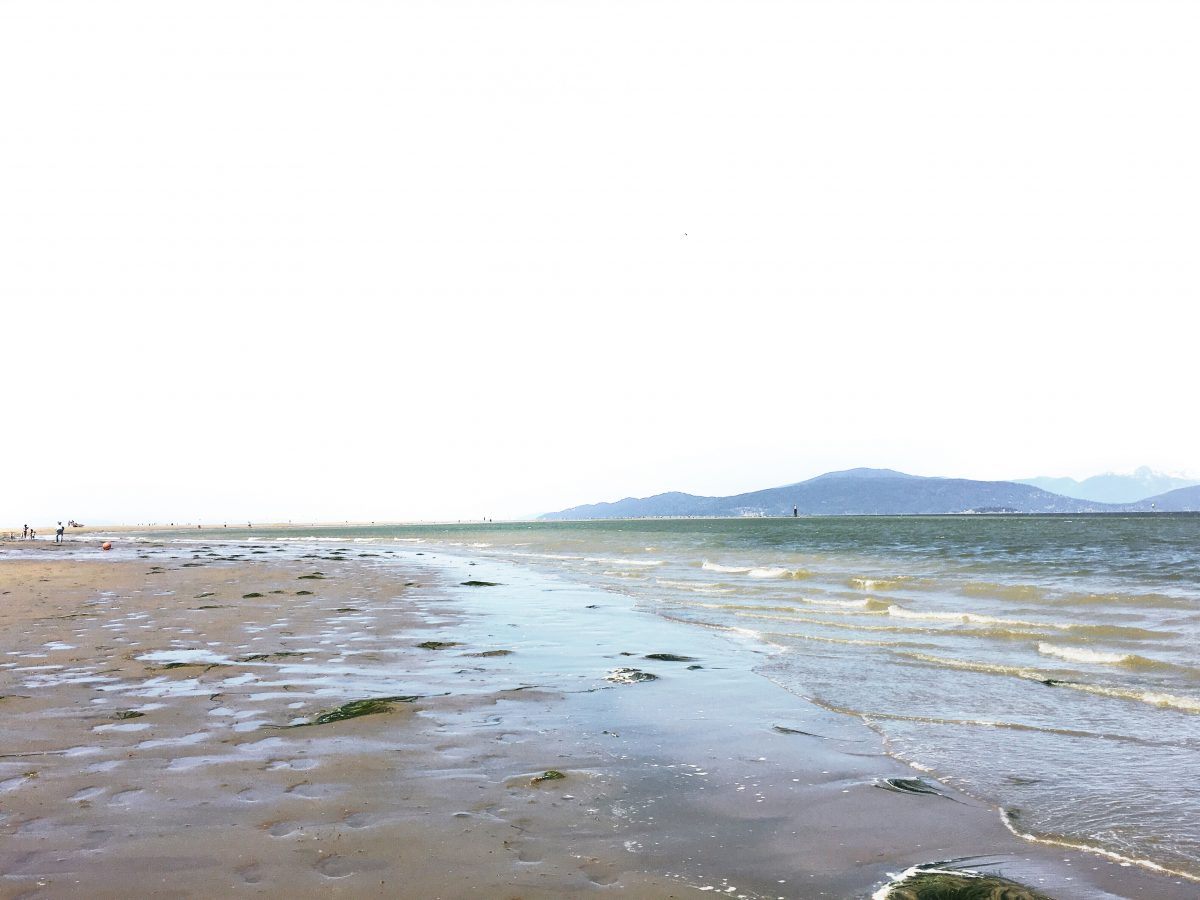 Kiteboarding is gaining popularity, and now you can enjoy the sport at Spanish Banks in Vancouver. For lessons, you will still need to head out to Squamish, where you get 60 days of ideal weather to practice the sport. Conditions are perfect in Vancouver only 8 to 10 times a year, so you might want to keep a day free for a trip to Squamish.
Ziplining on Grouse Mountain
Enjoy the stunning mountain scenery while soaring through the air on Grouse Mountain. With 1.3 million visitors a year, Grouse Mountain is a popular destination in Vancouver. The zipline is open all year round, with a 5 line tour available from May until October and a 3 line tour available in late fall until spring. Both periods are great, however, there is something beautiful about flying through the old growth forest covered in a blanket of snow.
Winter sports in North Vancouver
Vancouver prepares for the winter season well before the first snowflakes fall. All three North Vancouver Mountains, Mt. Seymour, Cypress and Grouse Mountain, offer a variety of winter sports, from skiing and snowboarding to snowshoeing and nordic skiing. Day passes and rentals are available on each mountain, making this a perfect one day trip while staying in Vancouver.
Rock climb or boulder at the Lighthouse Park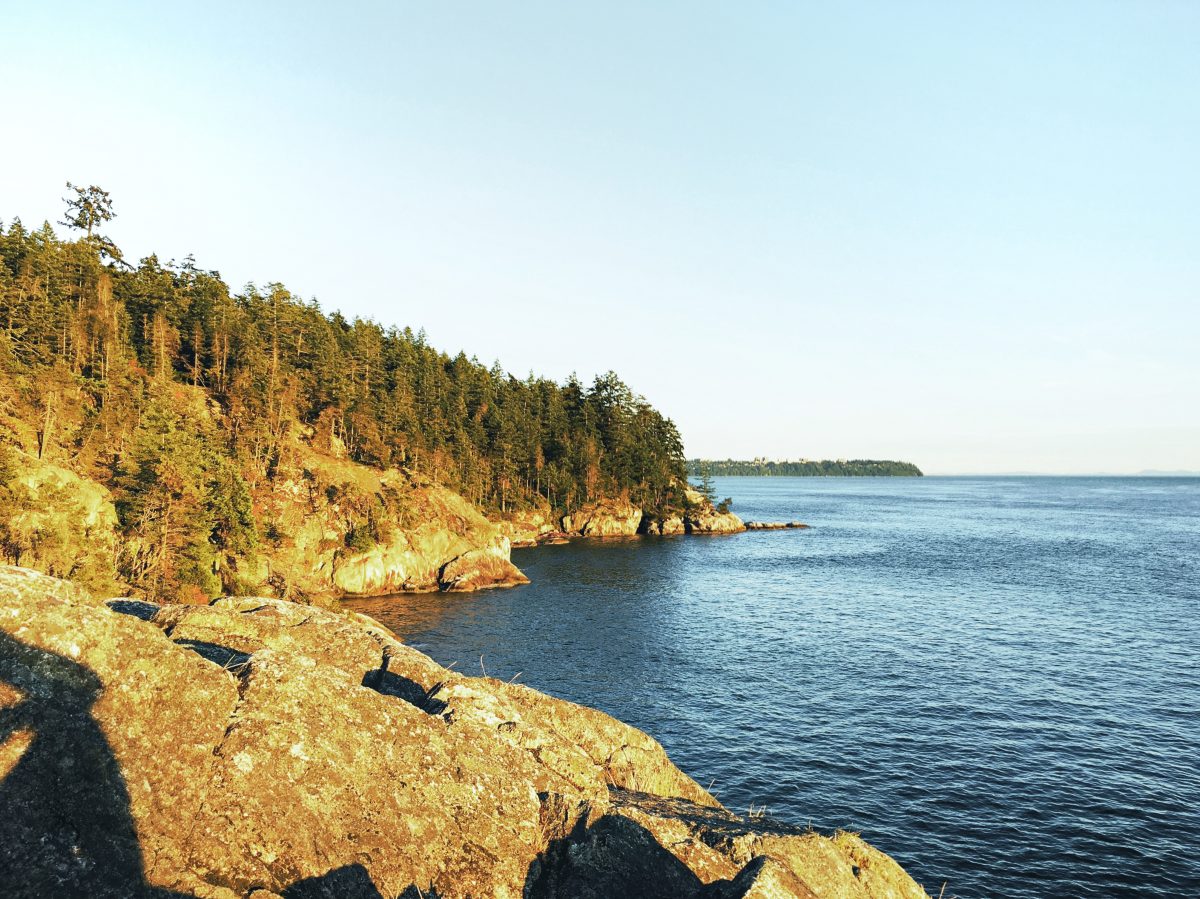 Lighthouse Park offers a spectacular setting for rock climbing. With its oceanfront cliffs, the Lighthouse Park has around 12 routes on solid granite on the West facing side of the park, treating you to some beautiful sunsets while climbing.
Swim and kayak with seals in Howe Sound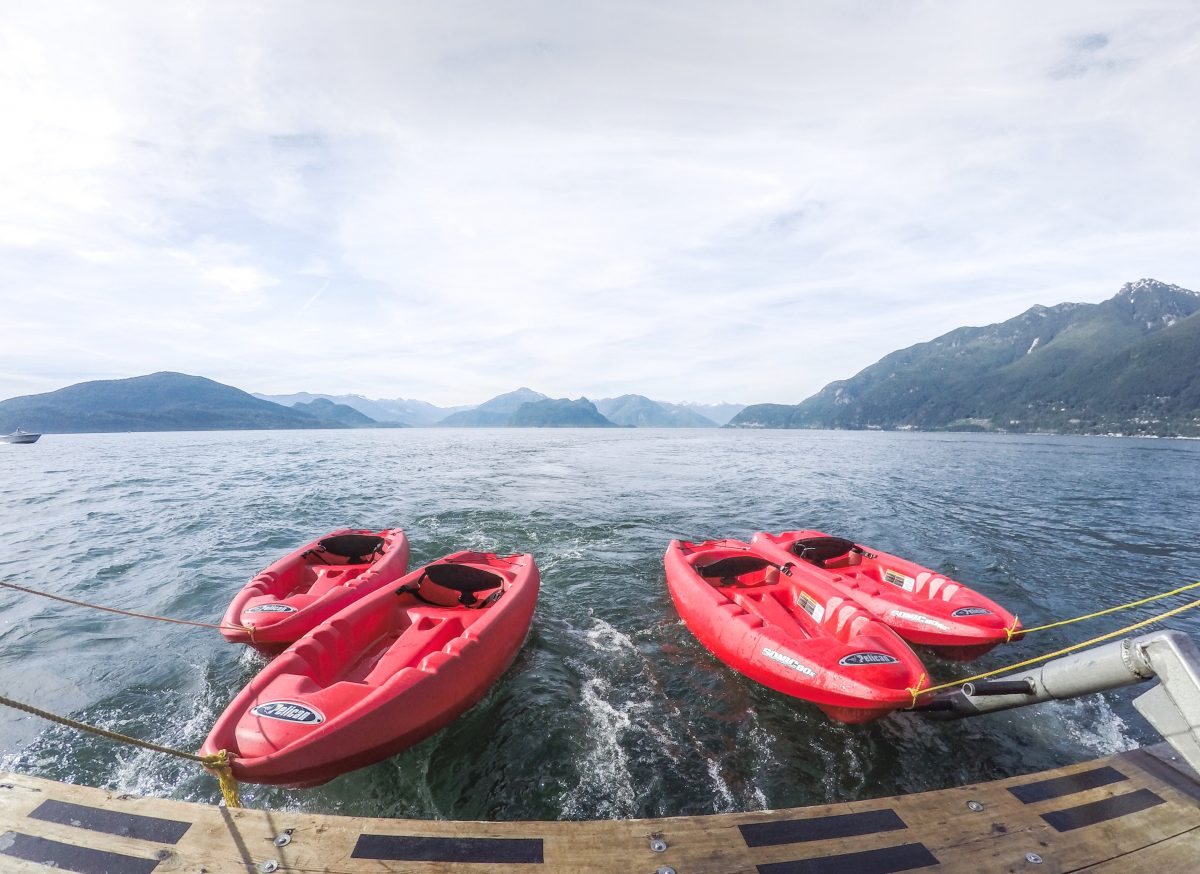 Swimming with seals is one of the more unique experiences you can find around Vancouver. If you can brave the cold waters of the inlet, you can find yourself surrounded by these curious animals. Wetsuits and hot chocolates/soups are provided on the trip to keep you warm! Kayaks are available for the ones who aren't too keen on submerging into the cold waters.
Where to stay in Vancouver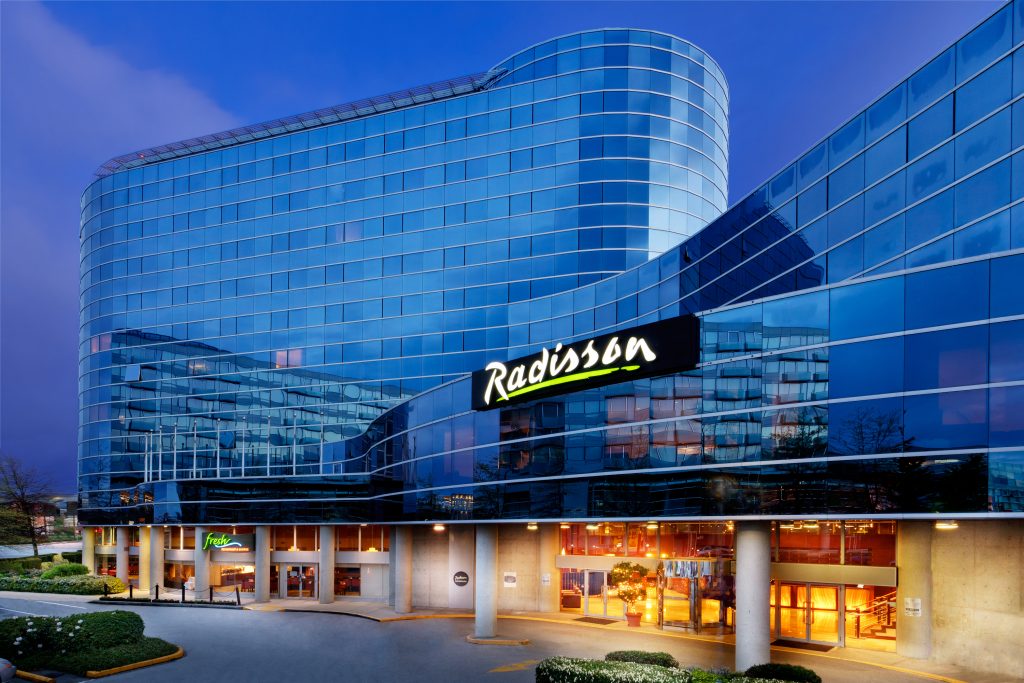 The Radisson hotel in Vancouver is conveniently located only 6 minutes from the airport and has easy connections to Downtown Vancouver. Once there, the hotel can help you with car rental services and sightseeing packages for your trip. The early check in (6am!) and late check out (6pm) allows you more time to explore the city without worrying about your luggage. After a day of exploring, relax in the indoor pool or whirlpool before heading out for dinner.
Ready to start planning your Canada stay? You can save up to 20% if you book your trip here.
Giveaway
Win a stay in Canada or the US with Radisson
I've partnered with Radisson to give you a chance to win a free stay in the US or Canada at one of Radisson's hotels in North America. Are you keen to explore all of Vancouver's outdoor activities? Or maybe you want to stroll around the streets in Toronto? Enter the giveaway and who knows, you might find yourself planning a trip sooner than you think.
WHAT YOU CAN WIN
An e-certificate for a one night stay at any Radisson hotel in Canada or the US.
WHAT YOU NEED TO DO
Visit Radisson's website and Simply comment below, letting me know which city out of all the Radisson locations in Canada you would love to visit. Make sure to enter a valid email address so I can contact you in case you win!
TERMS & CONDITIONS
Only 1 entry per person. The giveaway is open worldwide and ends on Monday 3rd of October. The winner will be picked at random on the 4th of October and will be notified by email. Restrictions may apply.
The competition is now closed. The winner is Amy Heffernan, congratulations! Winner was chosen at random with random.org.
This post is sponsored by Radisson, however all opinions are my own and you will always read my genuine thoughts and experiences.