On a lazy Sunday morning, we hopped into our rental car and 20 minutes later, after driving over the iconic Lion's Gate Bridge, we arrived at Grouse Mountain, 'the peak of Vancouver'. Last minute day trips are easy in this Canadian city, with spectacular mountains readily available at your doorstep.
In just 8 minutes, the Grouse Mountain Skyride transports you from the parking lot to the pristine wilderness at the top. Take a walk around and you'll soon find yourself immersed in the mountains' forest, with birds singing around you, and maybe a bear hiding a few metres away.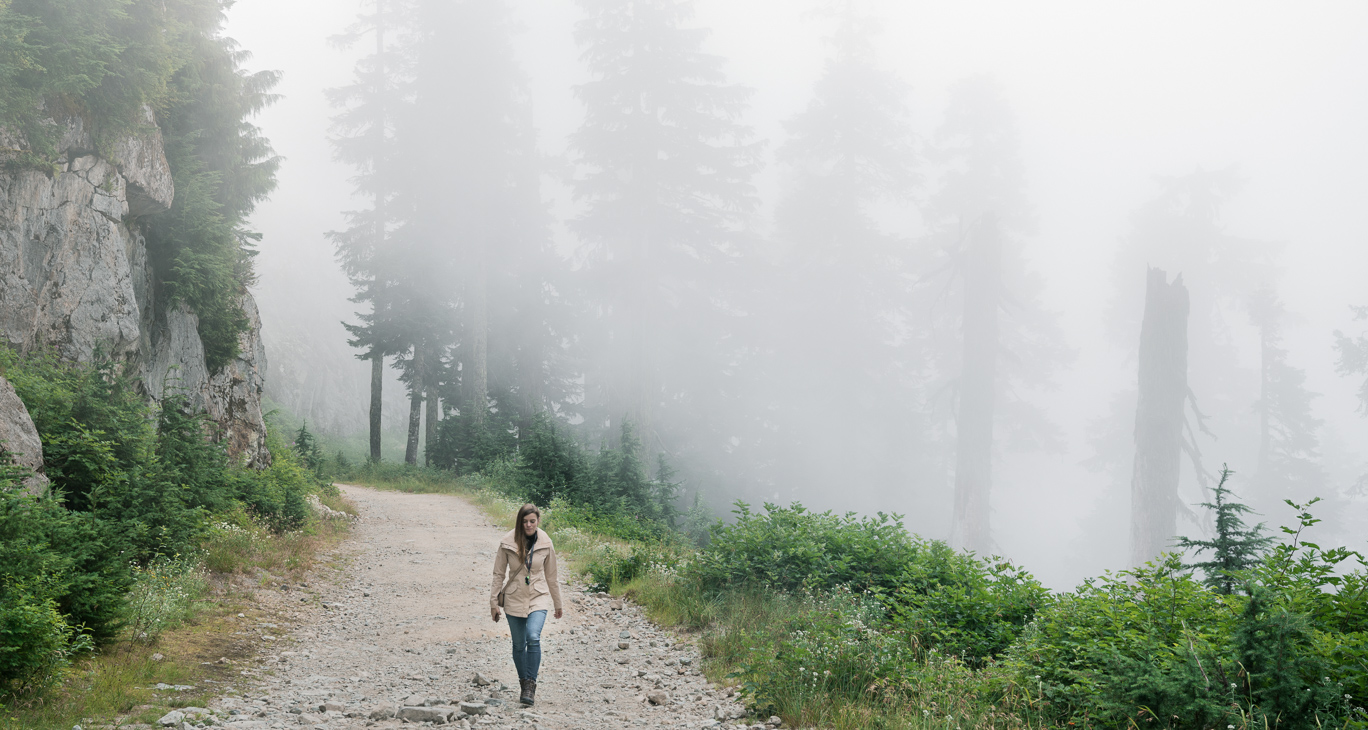 Misty Wanderings
HIKING DAM MOUNTAIN
I zipped up my jacket and slipped my hands into my pockets. The air was decidedly cooler up on the mountain. The thick fog that surrounded us refused to let the sun warm us and I could tell a few other visitors regretted their choice of outerwear today.
We left the other visitors behind, and walked up the path towards Dam Mountain. A hike we accidentally attempted in winter last year. The hike was much easier this time, with no snow covering the paths. However the fog was persistent and created an eerie landscape around us.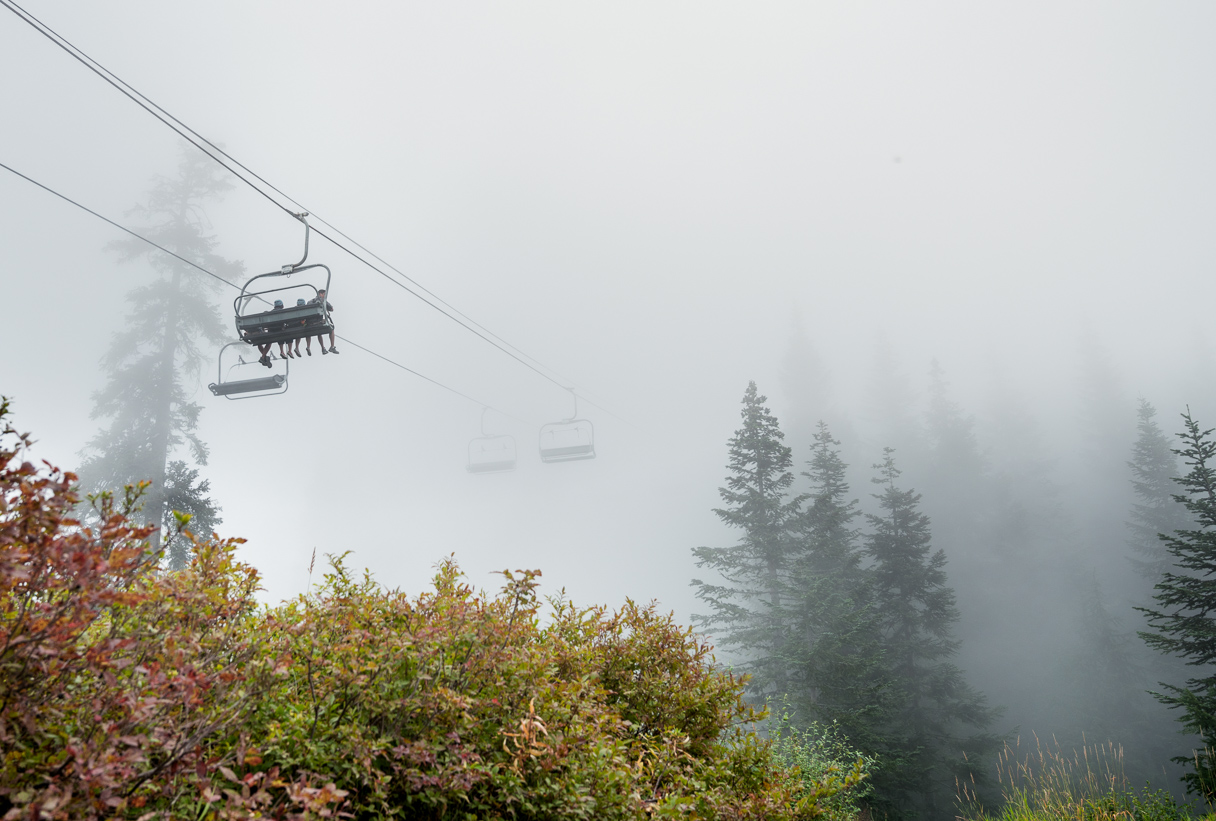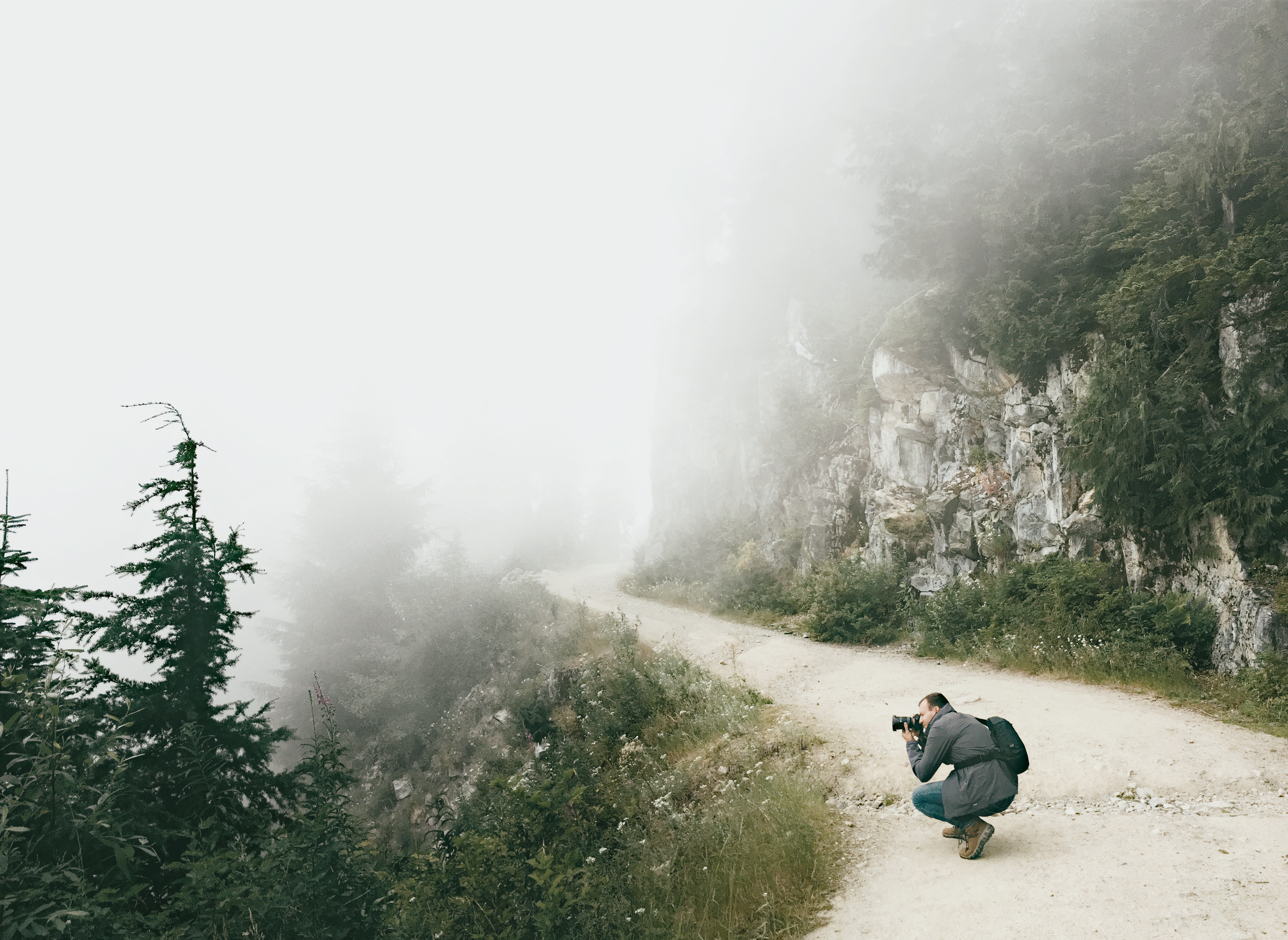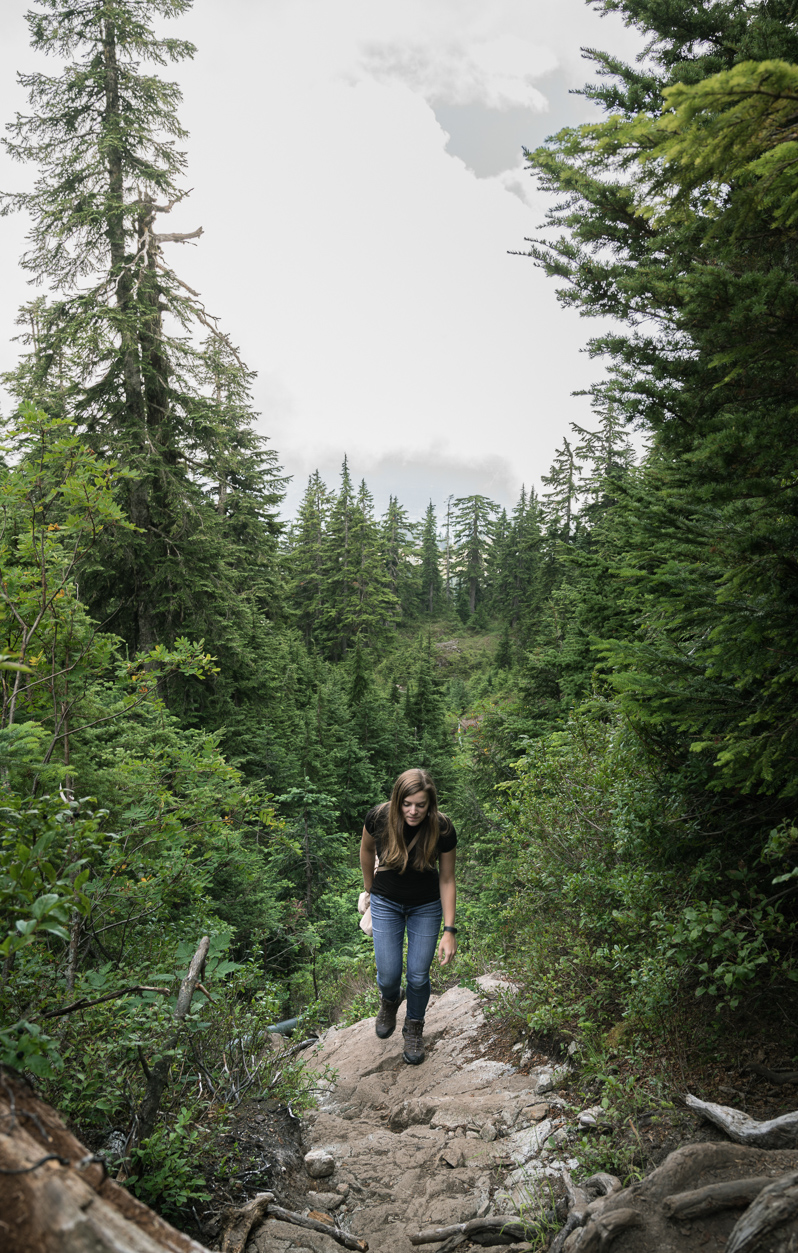 Meet Grinder And Coola
THE RESIDENT GRIZZLY BEARS
The sleepy grizzly bears slowly walked out of their den, ignoring the crowd that had formed on the side to catch a glimpse of the resident bears. This is the home of Grinder and Coola, 2 bears who were rescued separately as cubs. They roam around a 5 acre habitat on top of Grouse Mountain which was built for them as a temporary housing while waiting to be released back into the wild.
However, due to the close human interaction required to care for the cubs, they were unable to be released back into the wild, and now call Grouse Mountain their permanent home. They have since provided much insight into Grizzly behaviour, health, diet and hibernation and have been used to help educate thousands of children (and adults) about the importance of nature conservation. Many of the lessons learned from them have been used to successfully rehabilitate and reintroduce other orphaned grizzly bears back into the wild.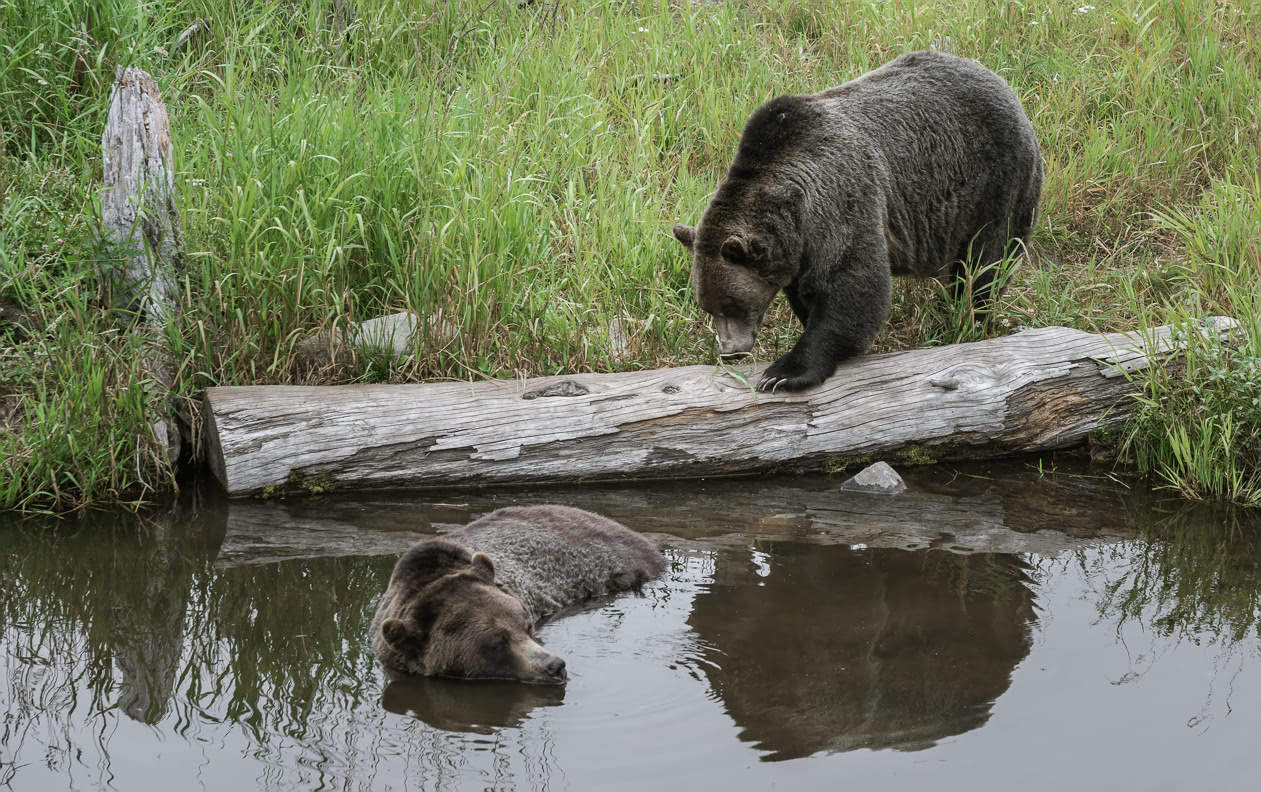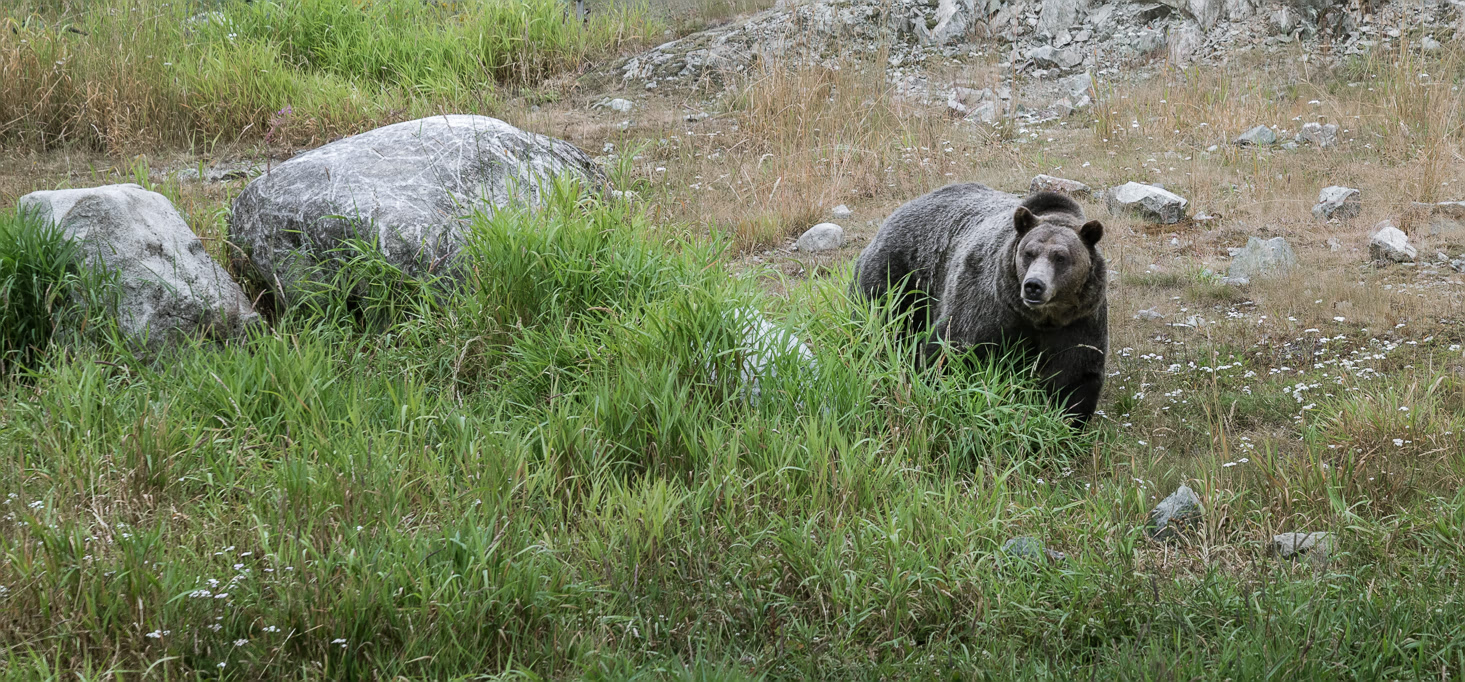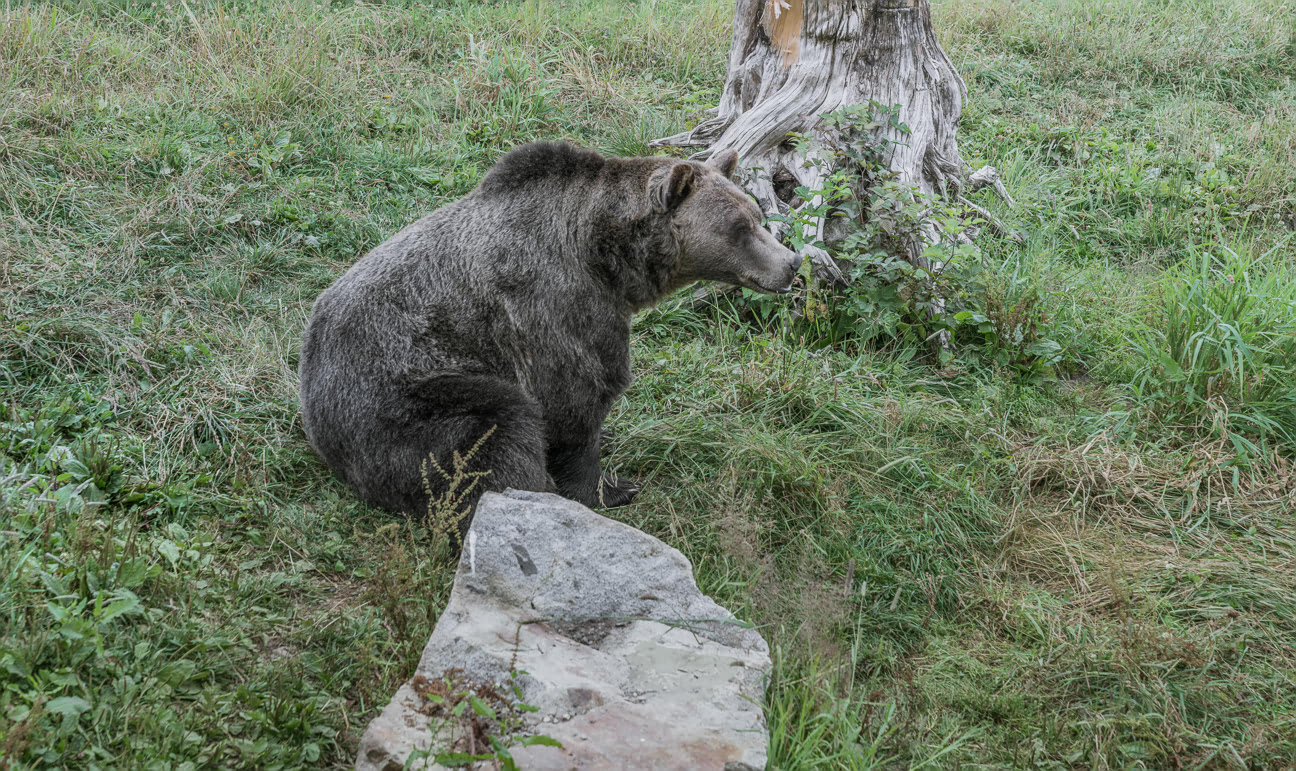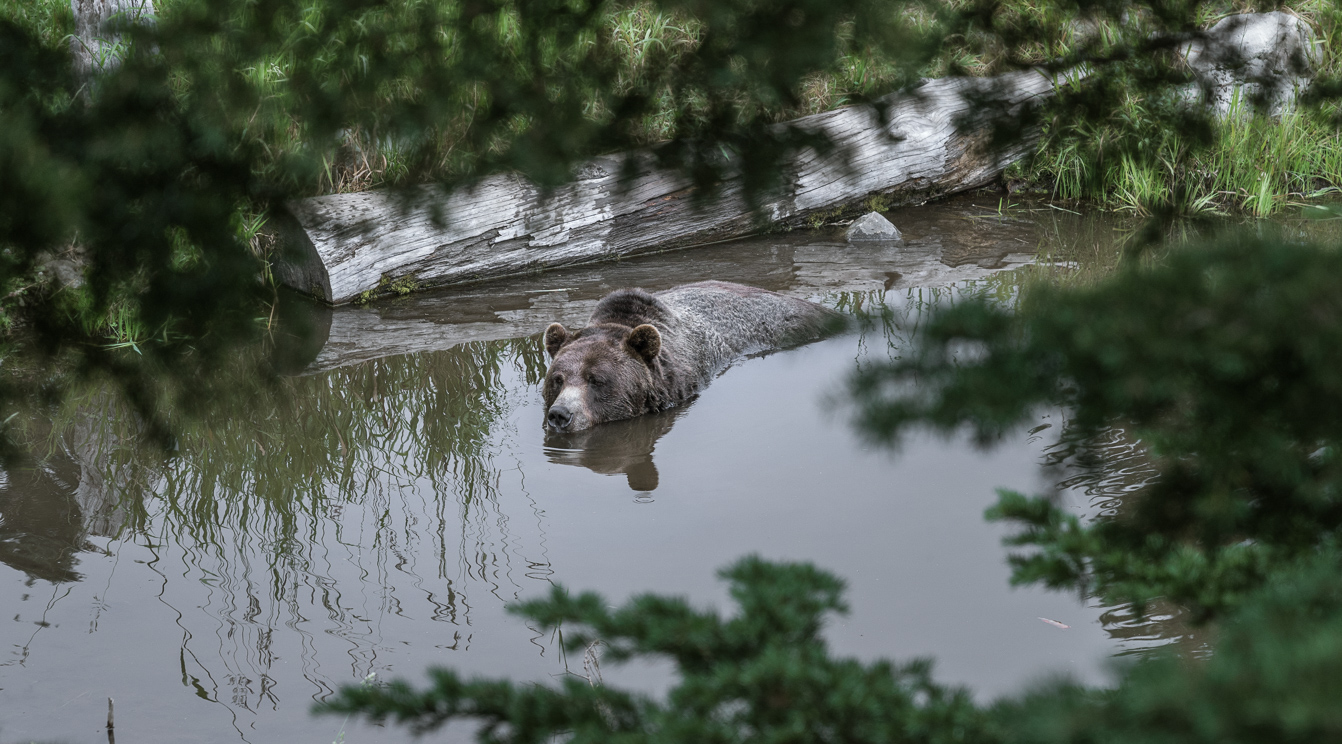 A View From The Mountain
VANCOUVER LANDSCAPES
I took my jacket off as we walked to the ski lift. It was late afternoon and the sun had finally come out, making me wish I had brought my shorts. The sun was already quite low when we reached the top, giving the landscape around us a painterly feel.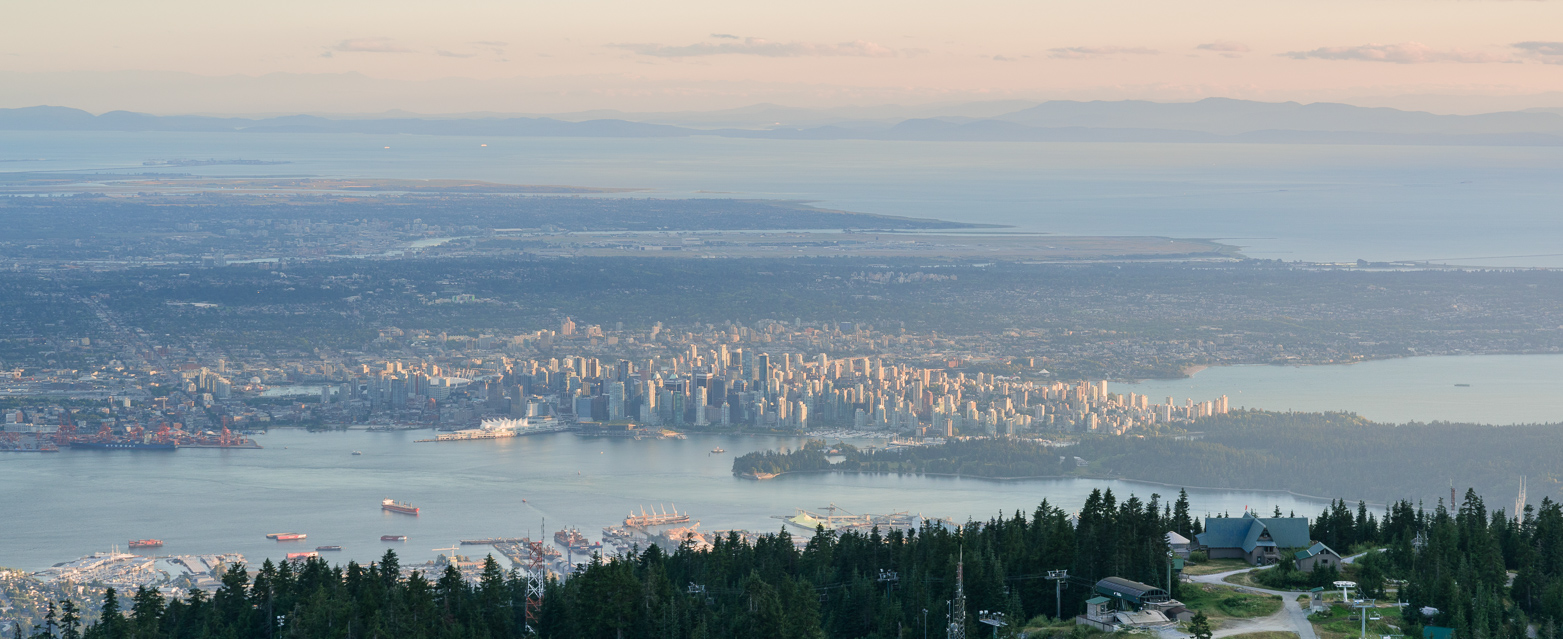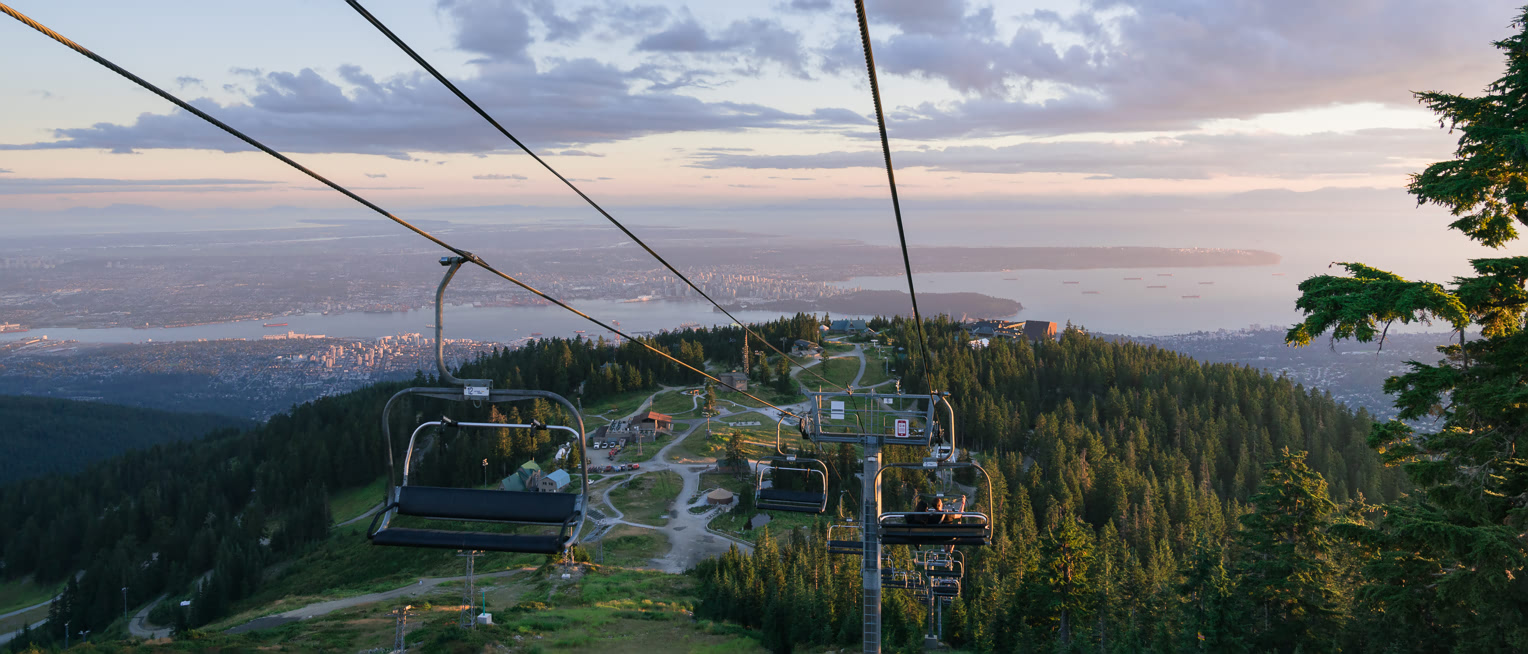 As The Sun Sets
LATE AFTERNOON VIEWS
There was no rush to head back home. The mountain closes at 10pm, giving us ample time to enjoy the sunset. We walked to the ski lift, where the attendants greeted us with their ever enthusiastic smiles. On the way down, the sun was giving us a beautiful spectacle, painting the sky in a golden hue and occasionally flickering through the fir trees before disappearing behind the mountains.
It was still light when 9pm approached, so enjoying the night sky from the peak of Vancouver would have to wait until next time…