Located close to Chiang Mai, North Thailand, Elephant Nature Park is an elephant sanctuary for abused and tortured elephants. Founded by Lek Chailert in the 1990's, they have given dozens of elephants a new home where they can spend their lives in peace without having to perform tricks, work or have tourists riding on their backs.
I volunteered at the park in 2013 for 1 week, where I witnessed the extraordinary work Lek has achieved over the past couple of decades. You can read about my volunteering week at the Elephant Nature Park and how to sign up in this post.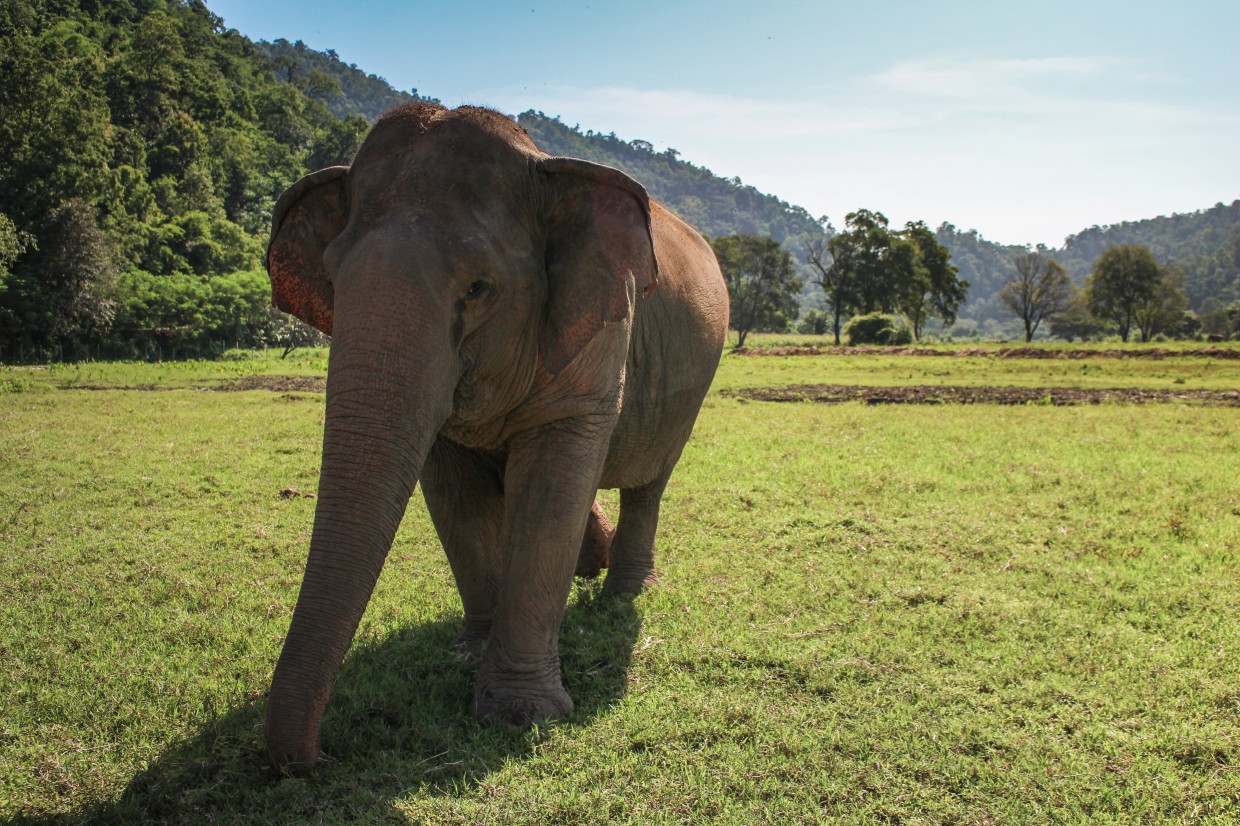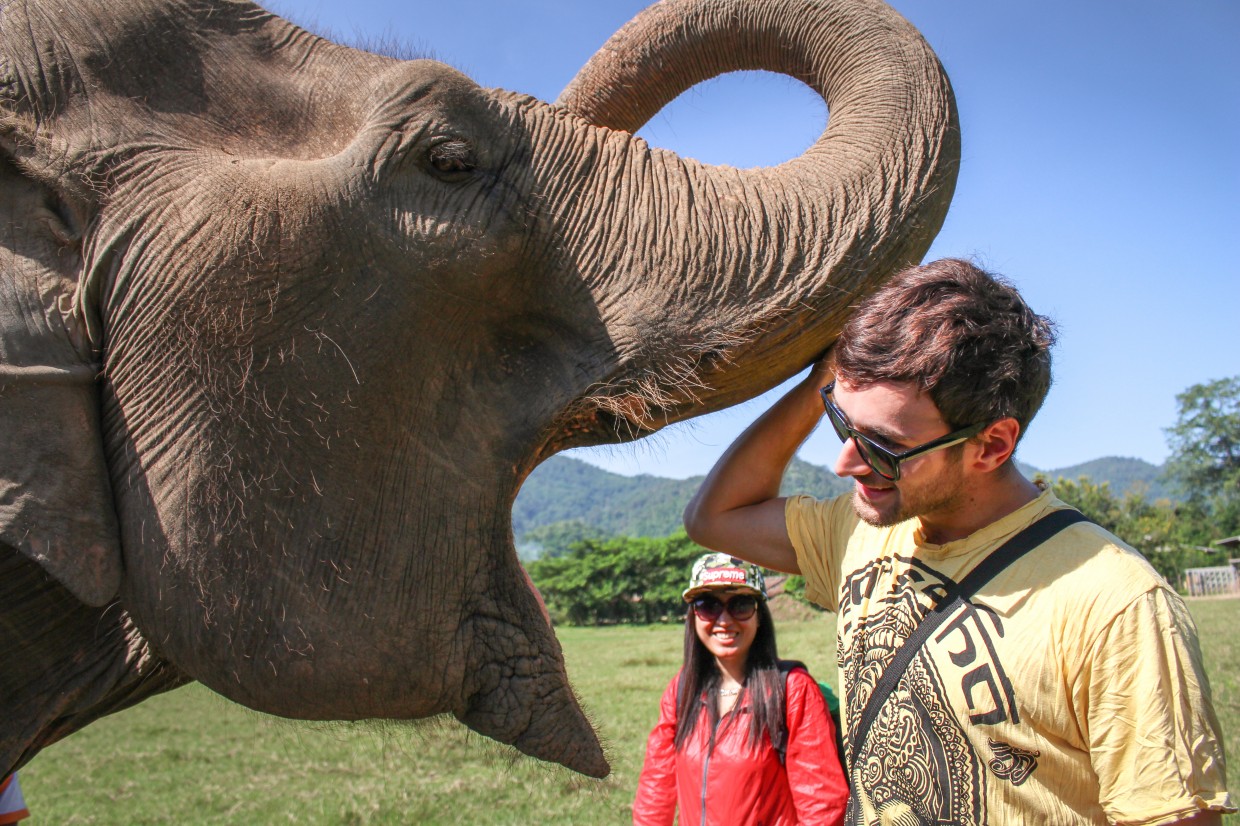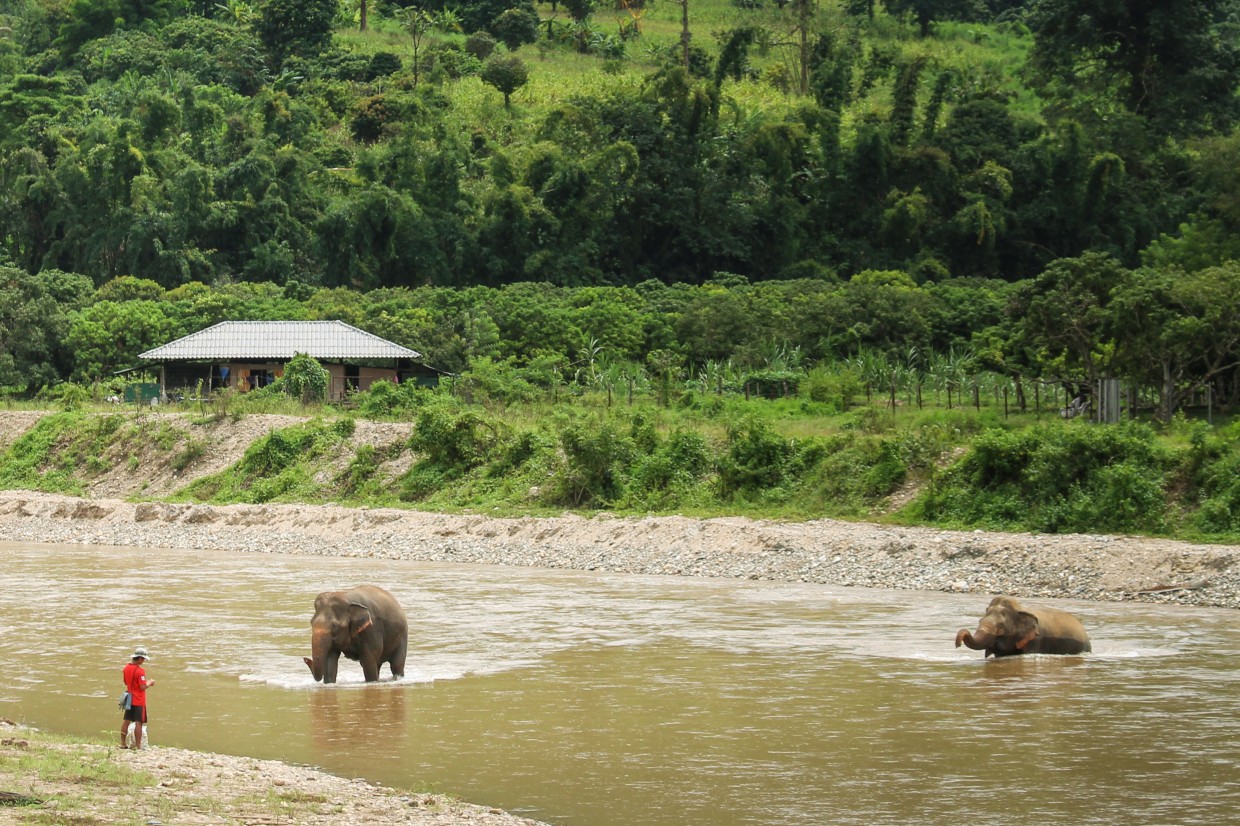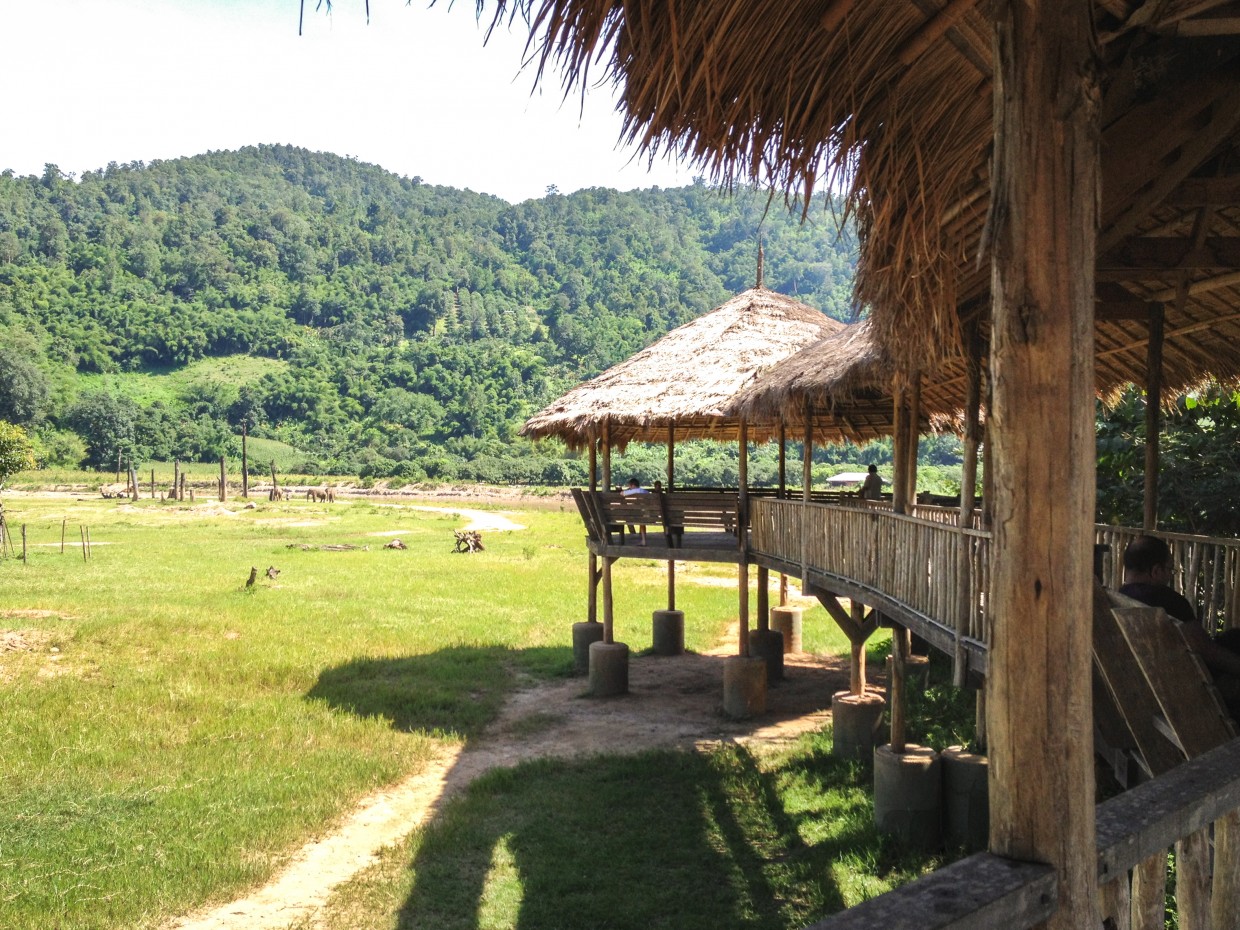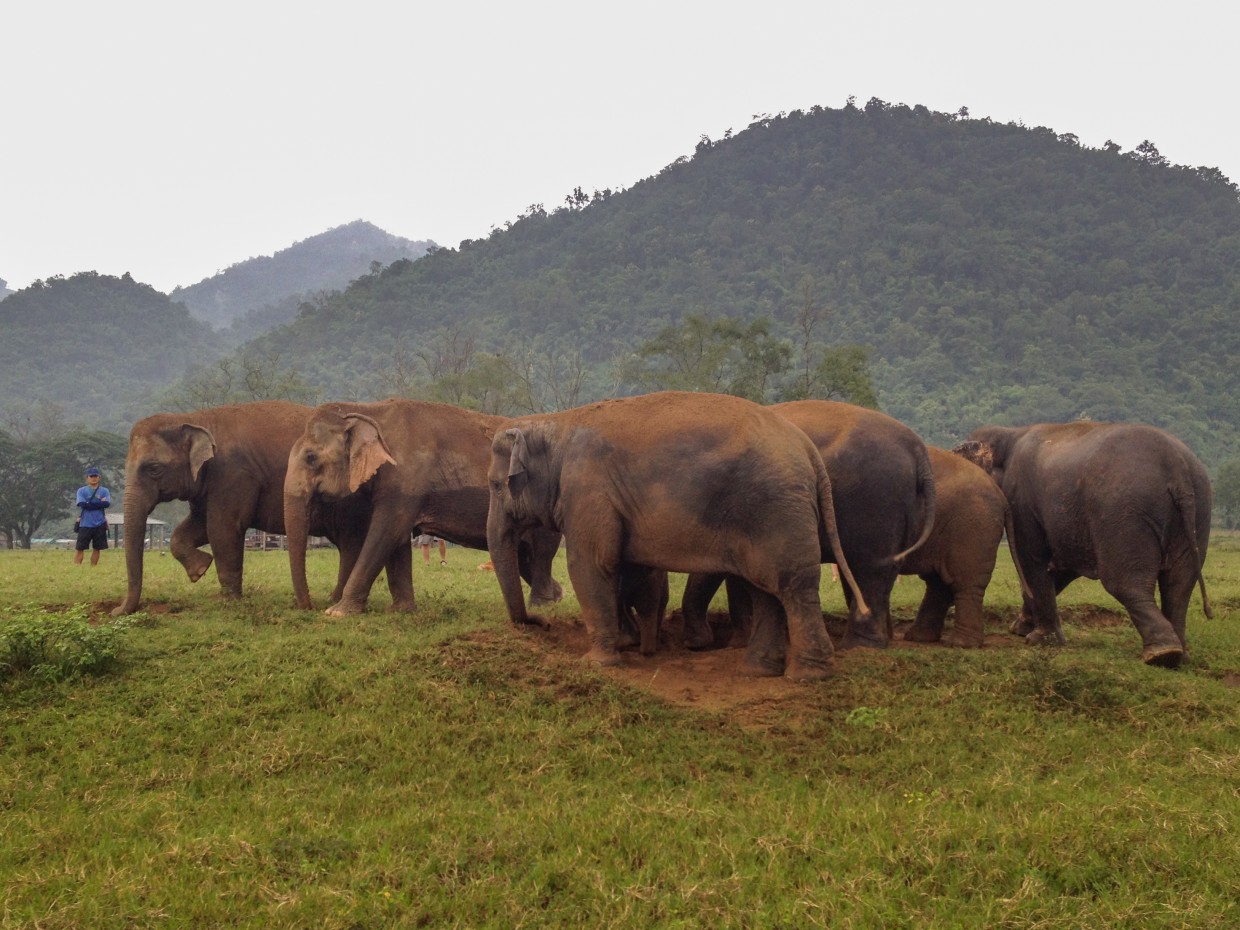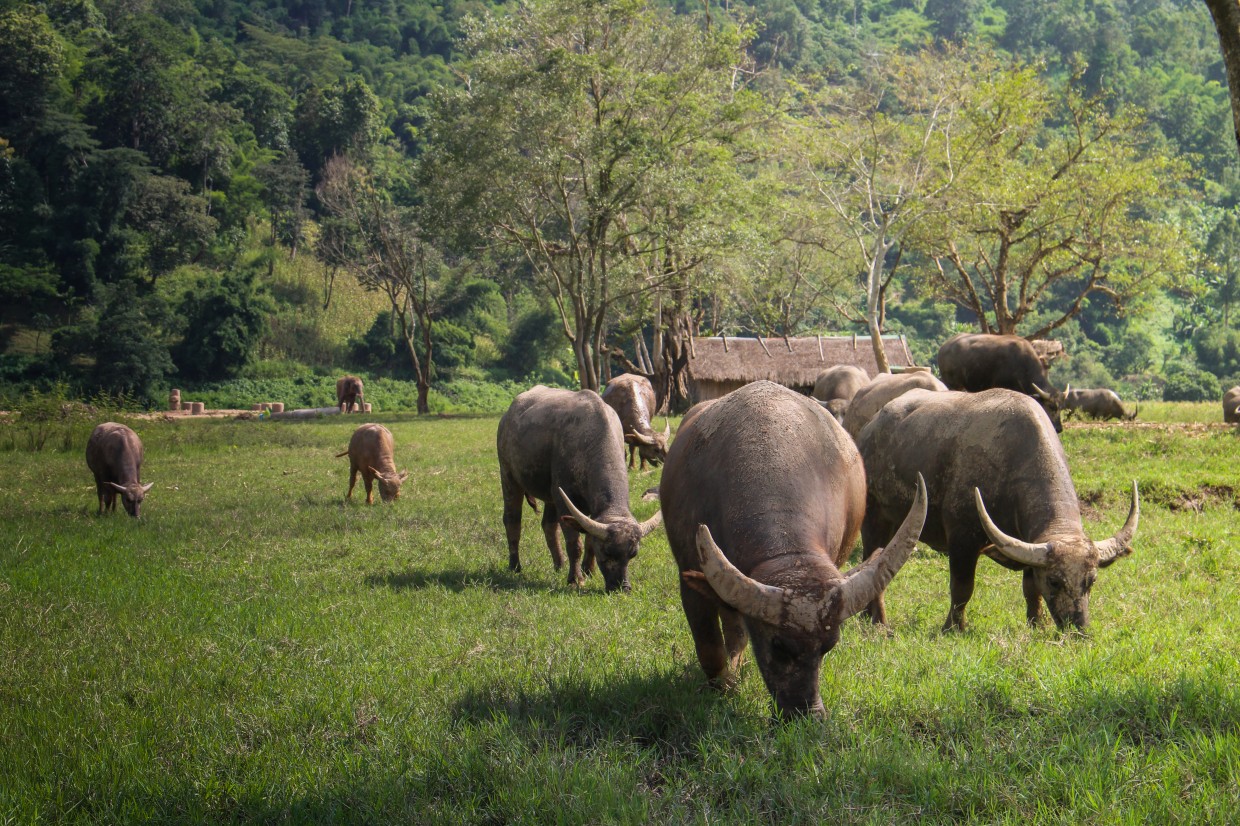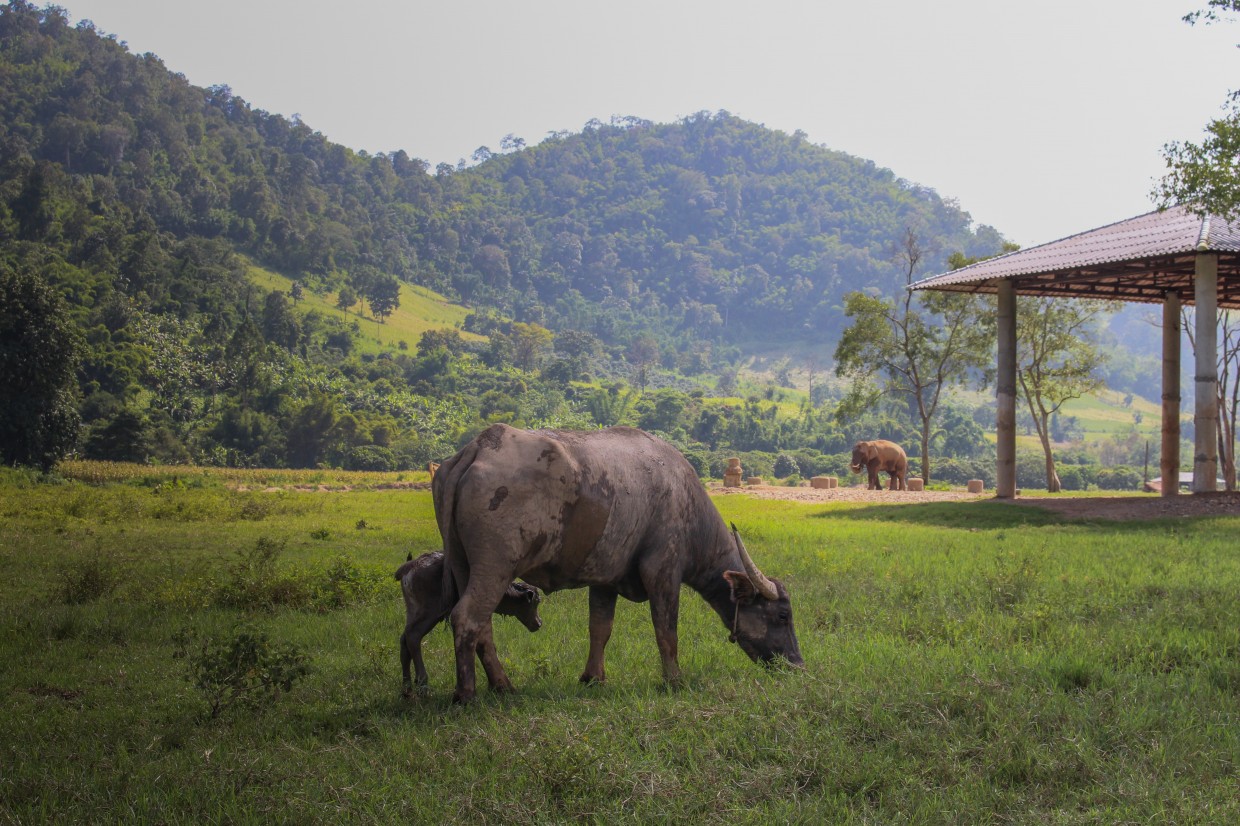 Apart from elephants, there are plenty of other animals who call the park their home. A dog sanctuary has been established at the park after the floods in Bangkok in 2011. You can also witness water buffaloes roaming around the park.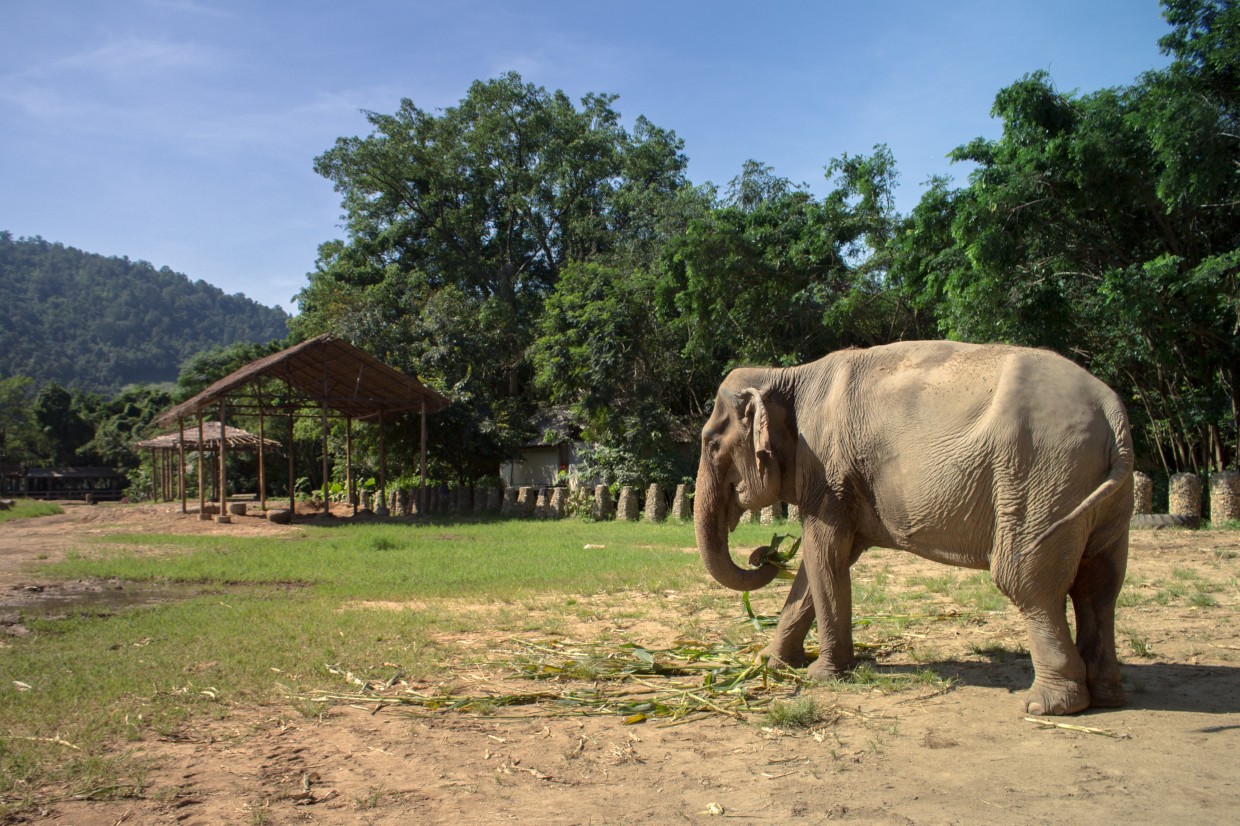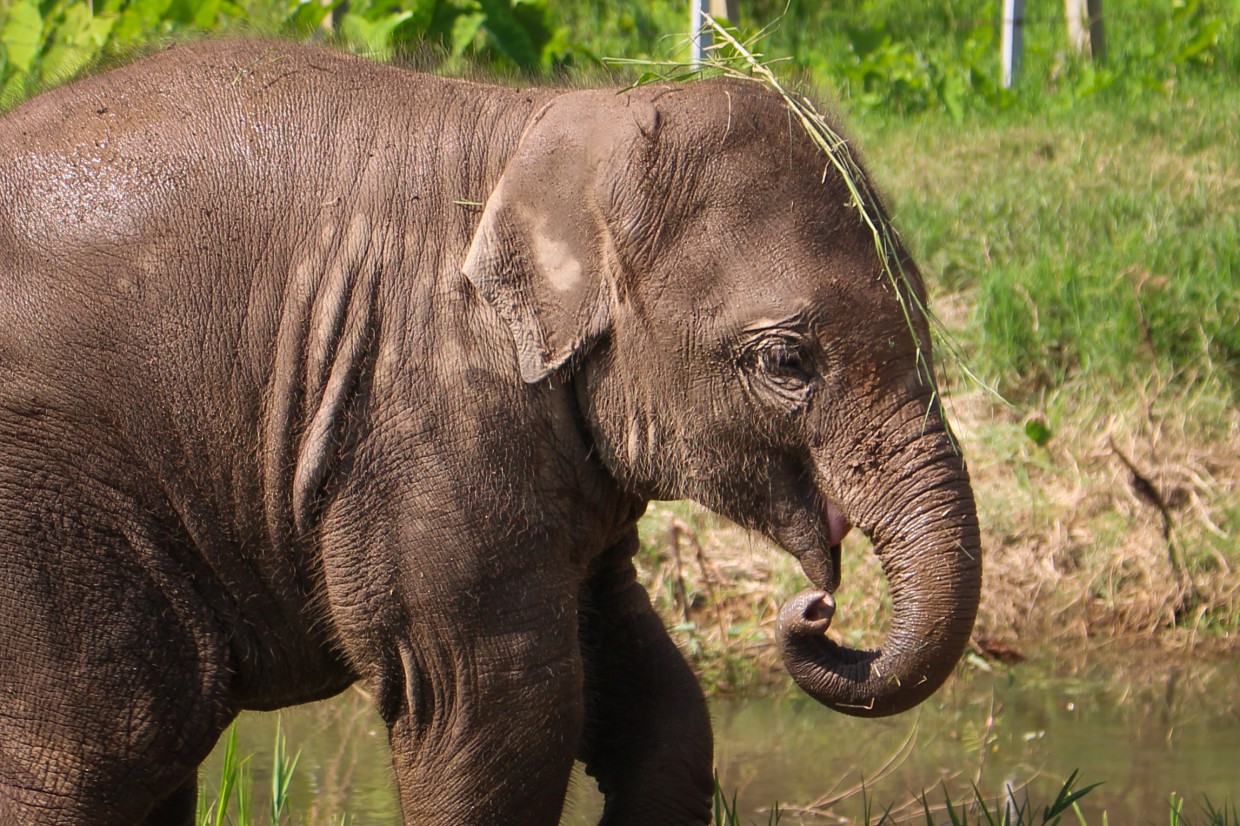 Hot and humid days are the norm in Thailand, so Elephant Nature park provides volunteers with water bottles and water bottle holders to keep everyone hydrated while working in these conditions.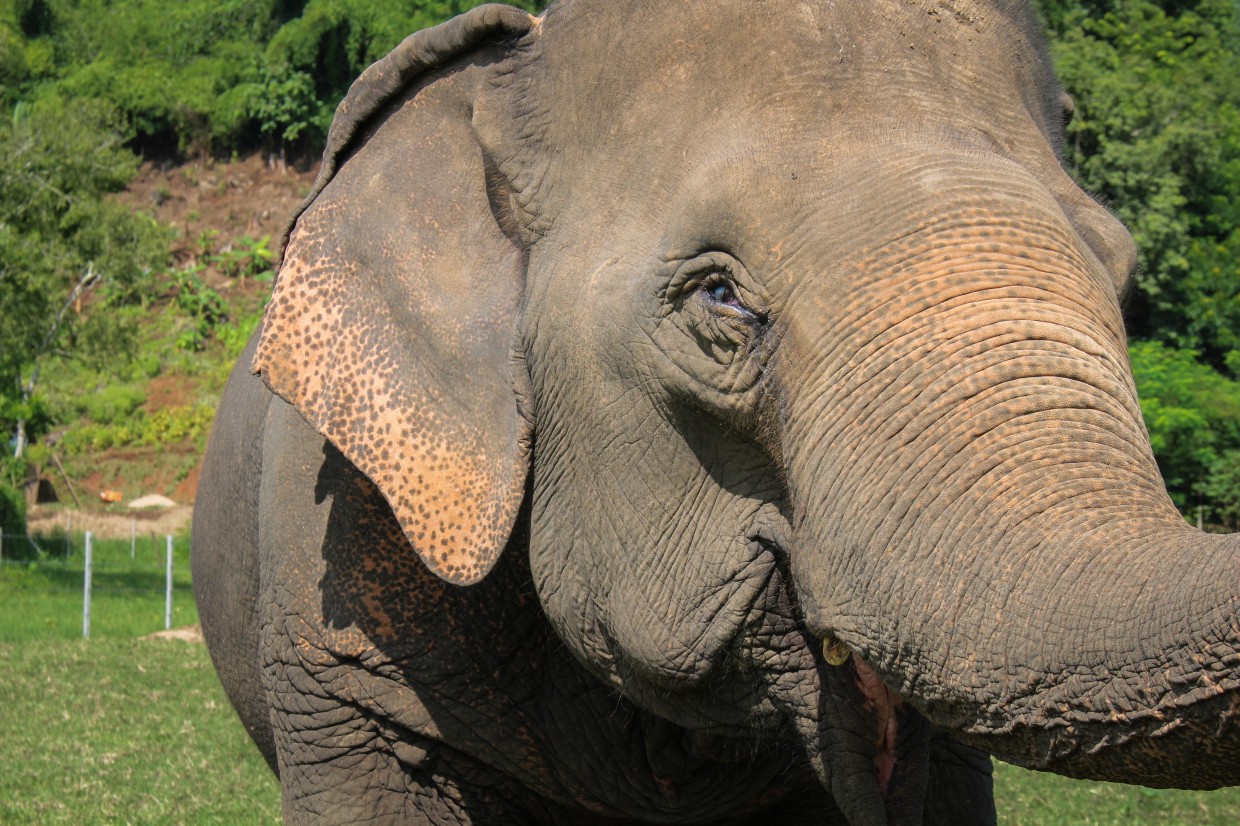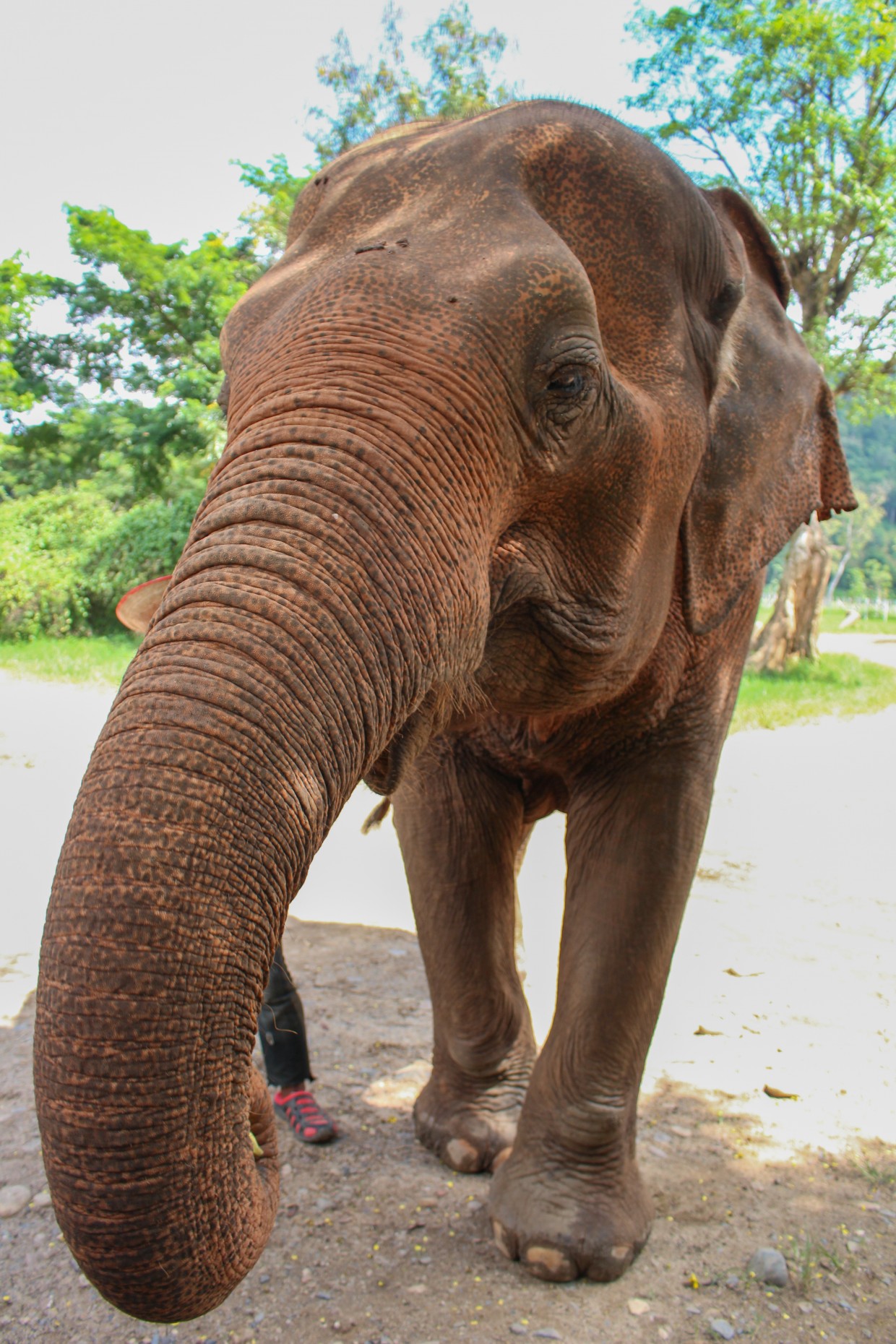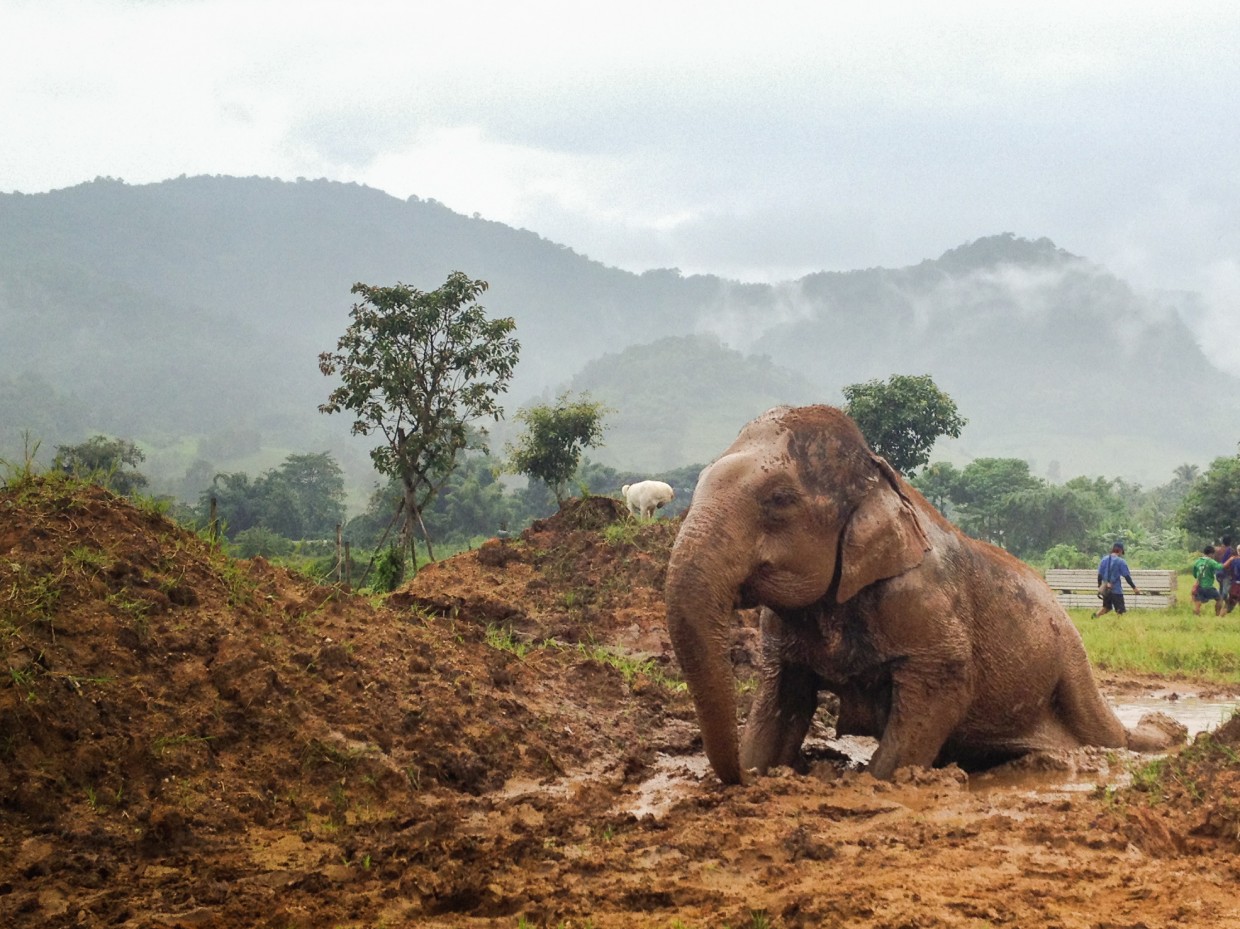 Mud baths are very important for elephants, as their skin is very sensitive and can get sunburnt. As well as serving as a natural sunscreen, the mud also cools them down.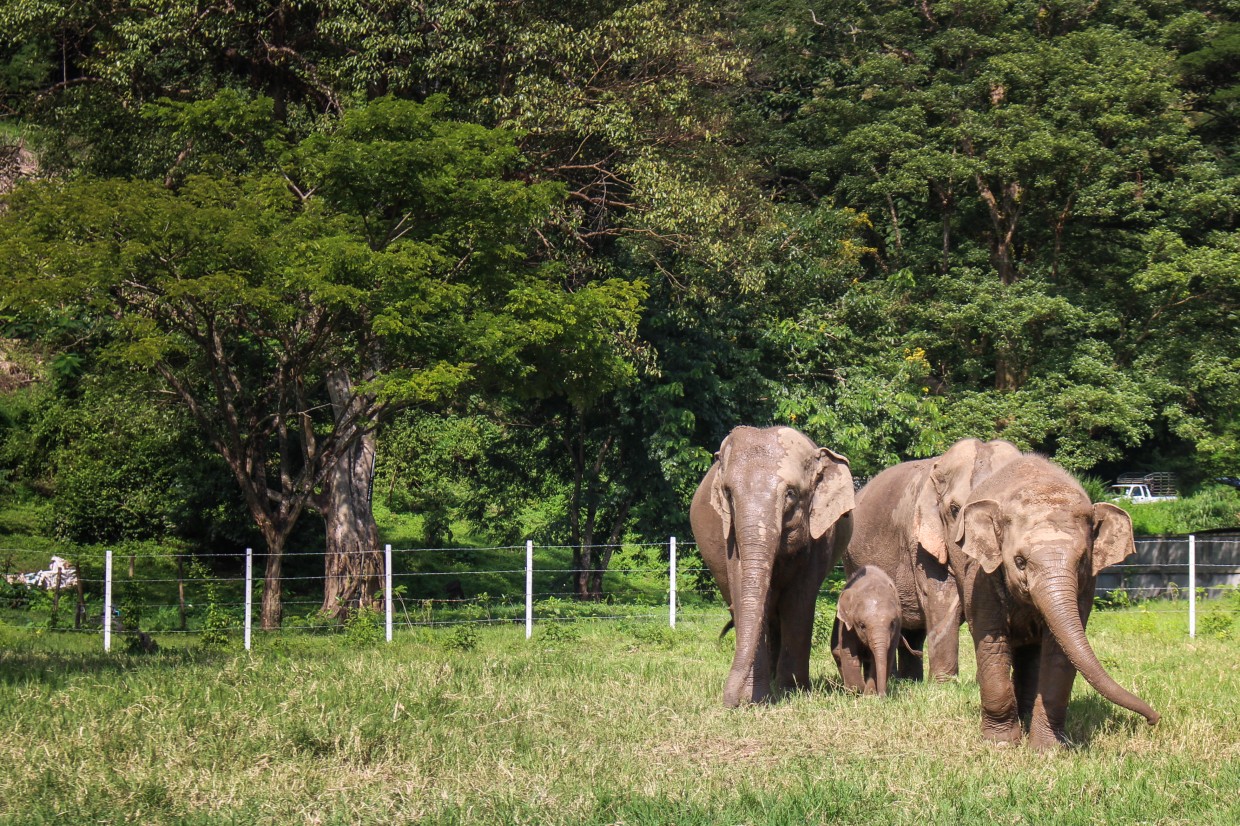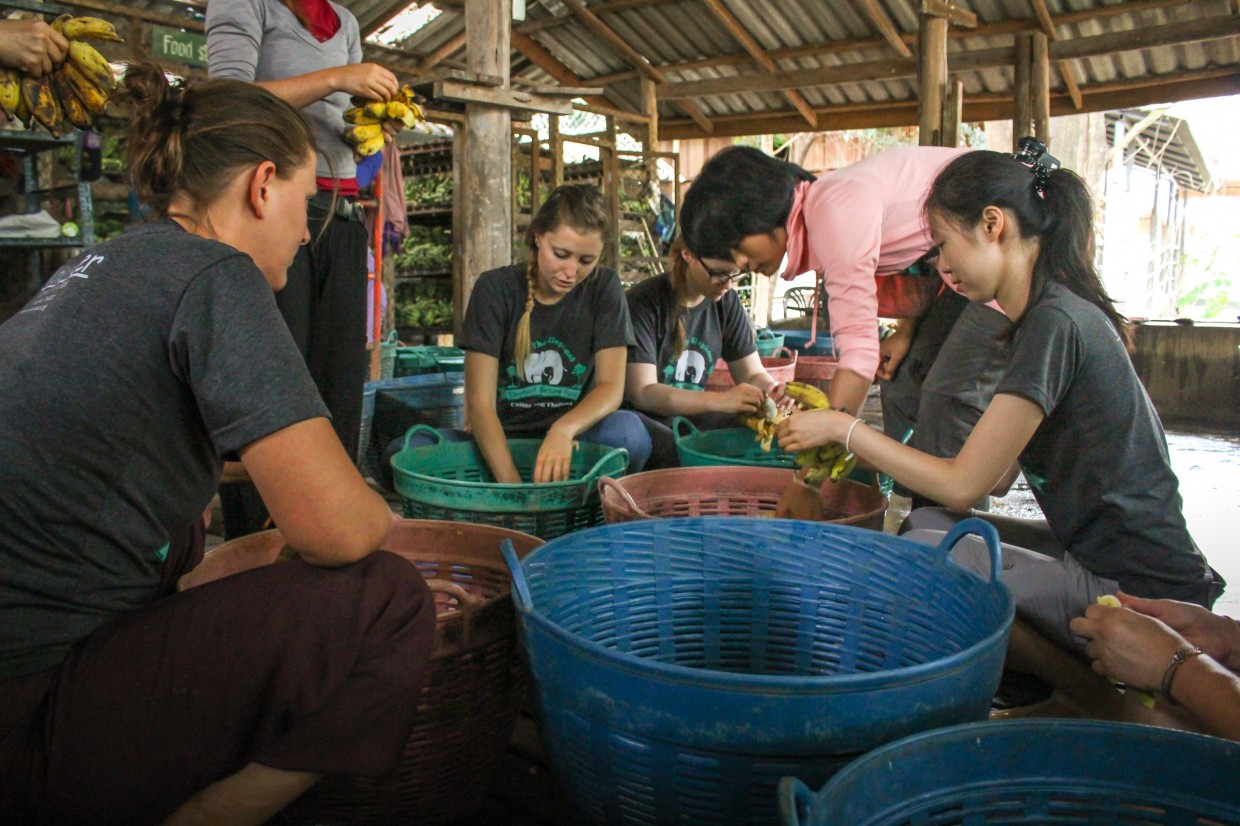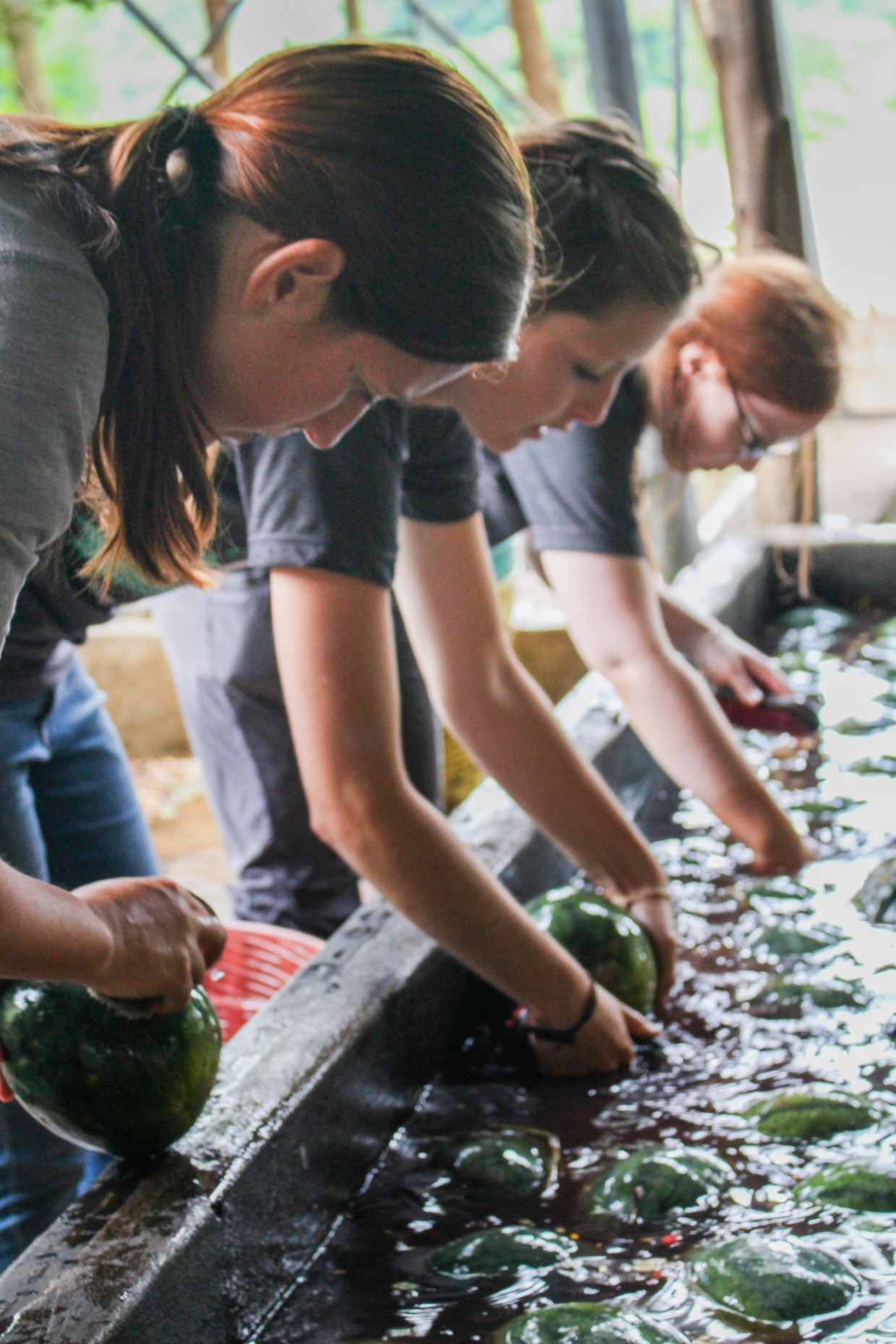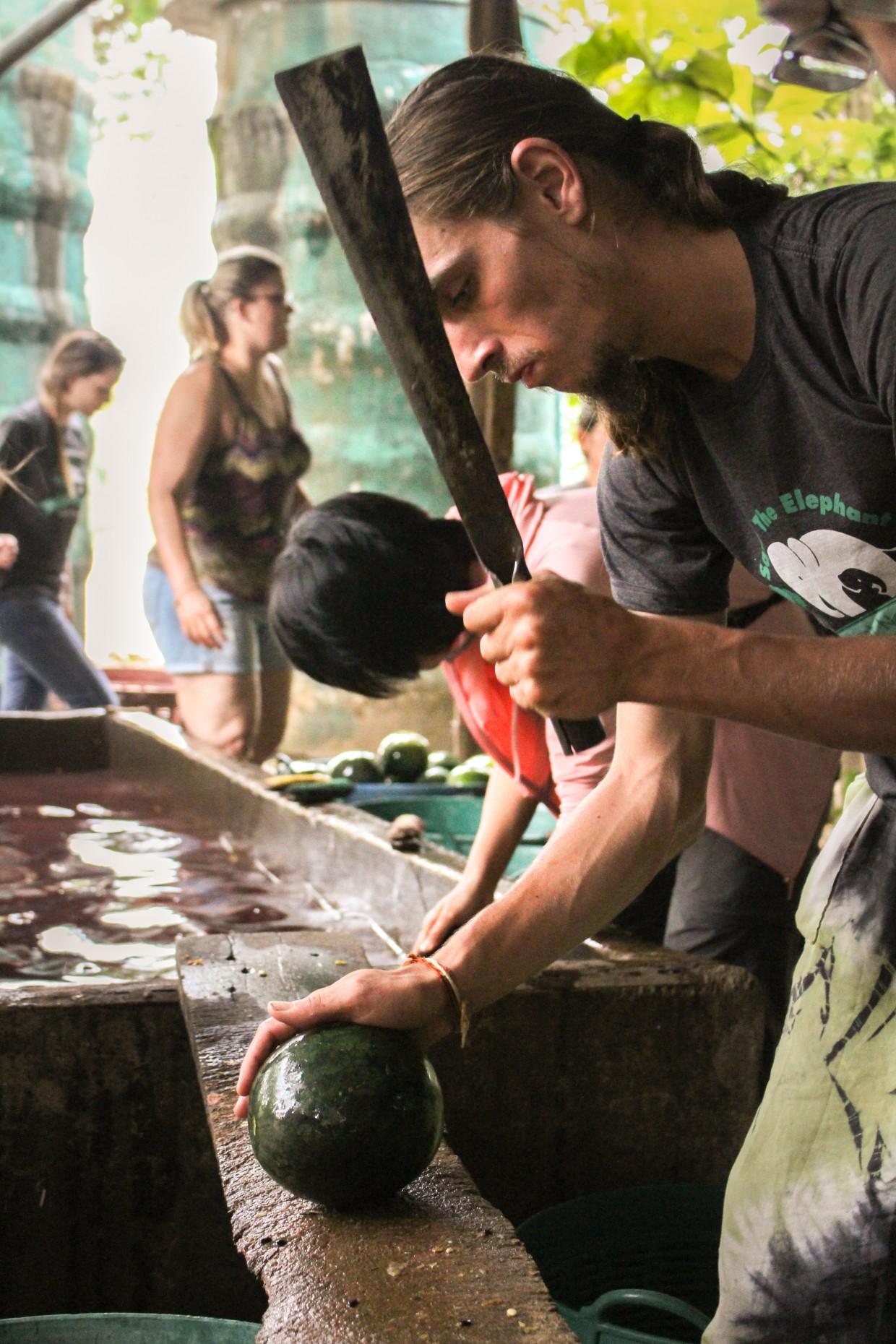 Preparing food for the elephants is one of the tasks volunteers are asked to do. Scrubbing the pumpkins and melons, which are gently bobbing in the water, is the first part. The local women and volunteers chop the pumpkins and melons with machetes before dropping them in big baskets.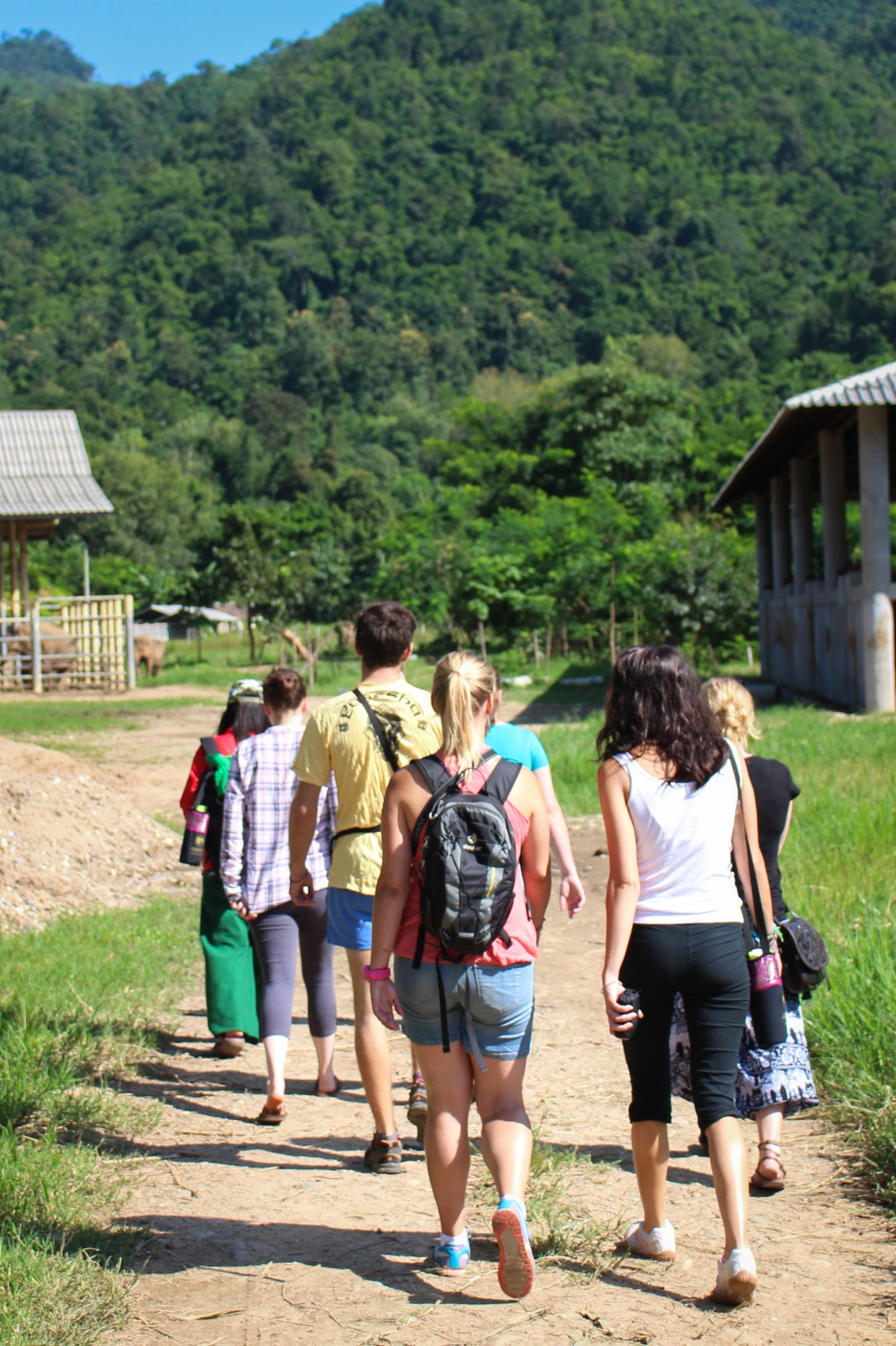 Visit Elephant Nature Park website for more info on the elephants and how you can get involved.
Do you have questions about volunteering and my experience? Ask them in the comments below!