Earlier this year, we visited the Tulips of the Valley Festival in Chilliwack. I never imagined tulips could turn me into a flower aficionada. When I found out that the creators also organise the Chilliwack Sunflower Festival, I marked my calendar for an afternoon amongst these statuesque flowers.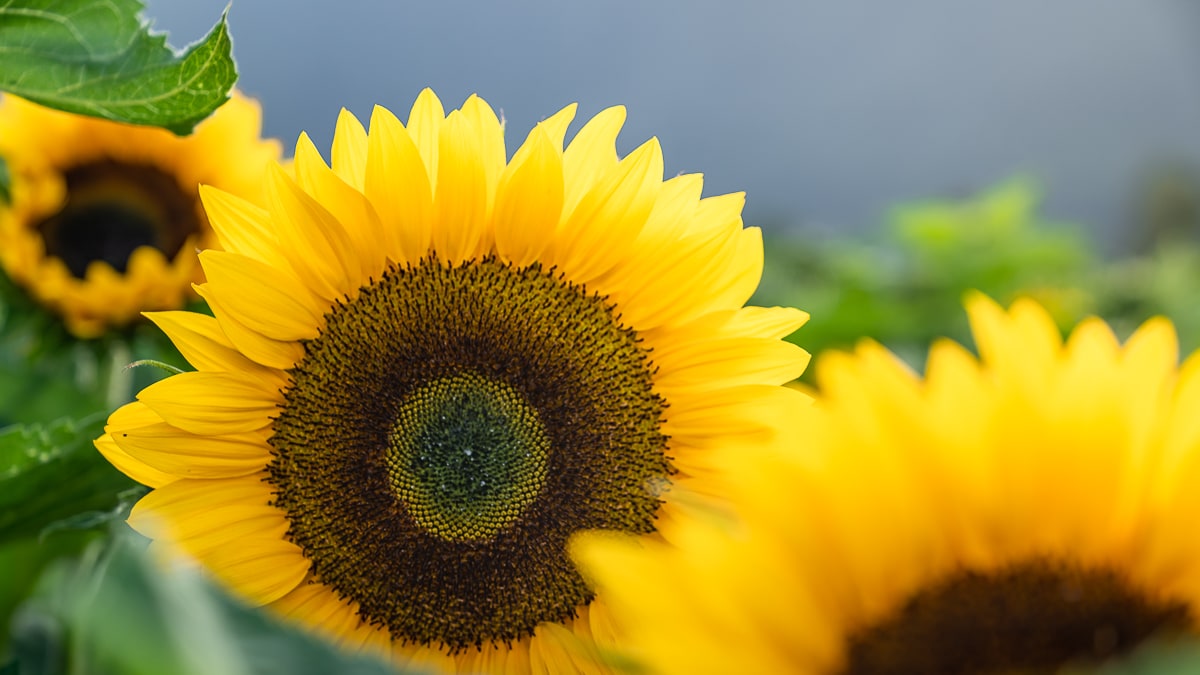 We arrived at the festival as the sun was setting, so we quickly made our way to the first sunflower field: The Mammoth Sunflower. These beautiful giants towered over us as we strolled on the winding pathways. The Mammoth Sunflower can reach heights of more than 12 feet (up to 4 meters) and with 6 acres of them at the festival, it's truly a sight to behold.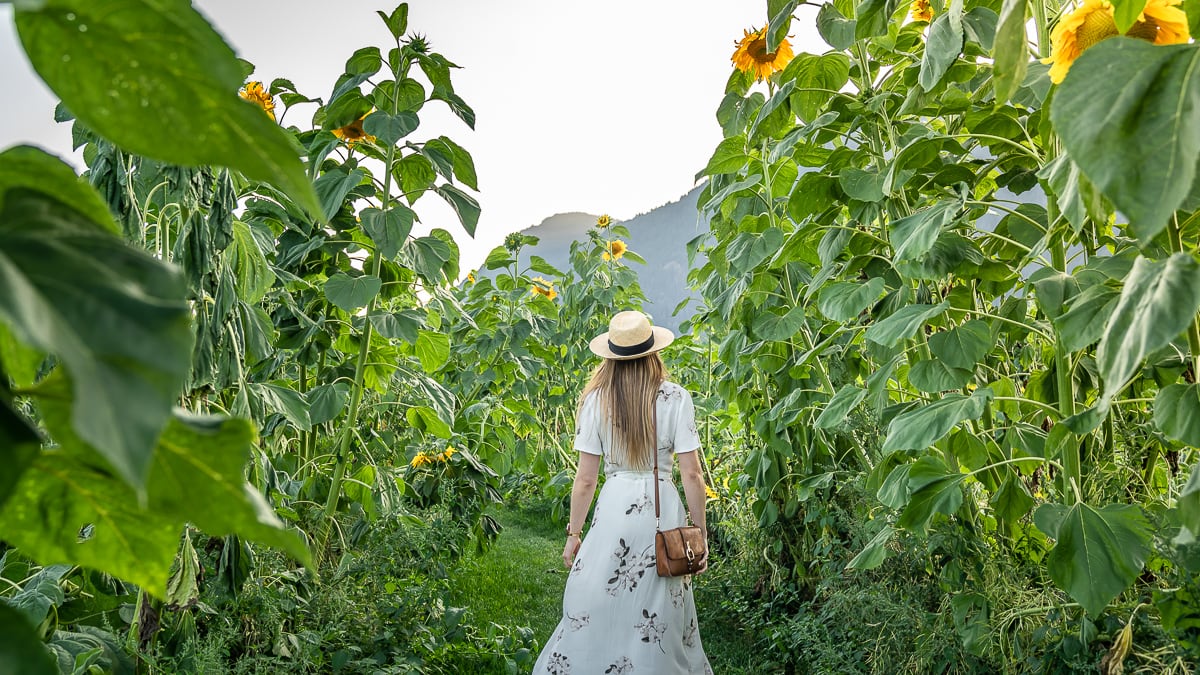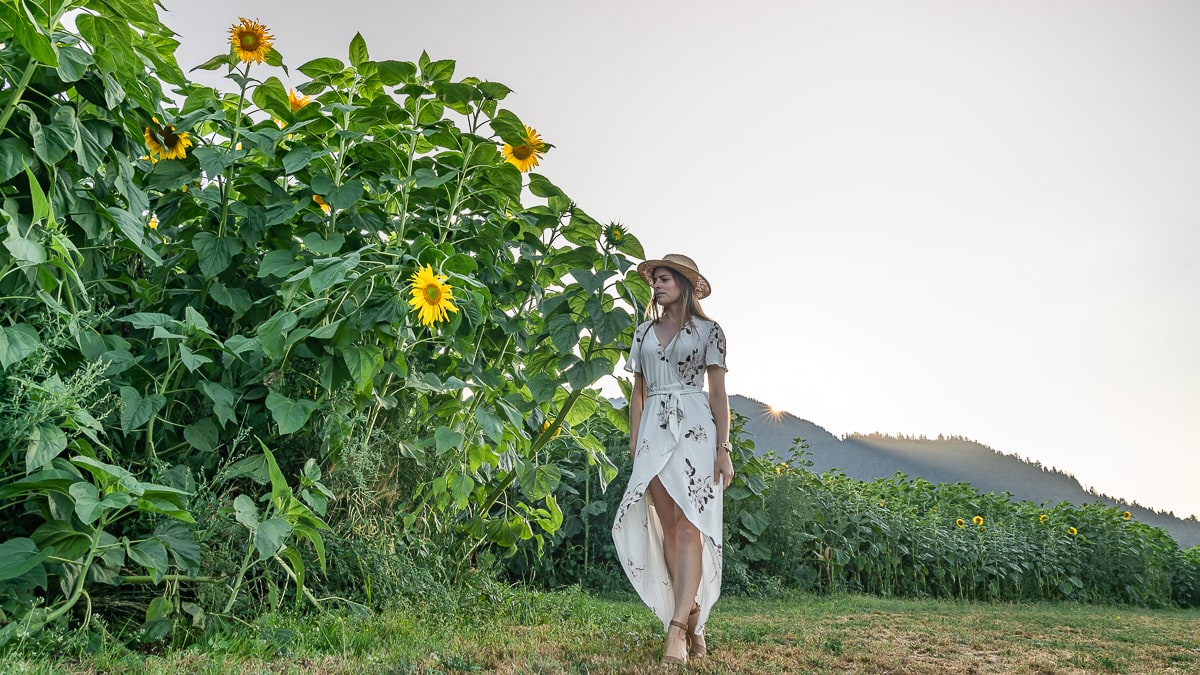 The sunflowers were so tall and the pathways well laid out to the point that we felt like we were alone to properly enjoy the experience.
After meandering for a while, we ended up in the next field: the Sunrich Orange Sunflower. With its dark brown centre and golden hue flowers, this variety quickly became my favourite at the festival. The festival planted 5 acres of this stunning flower, with plenty of photo opportunities along the pathways.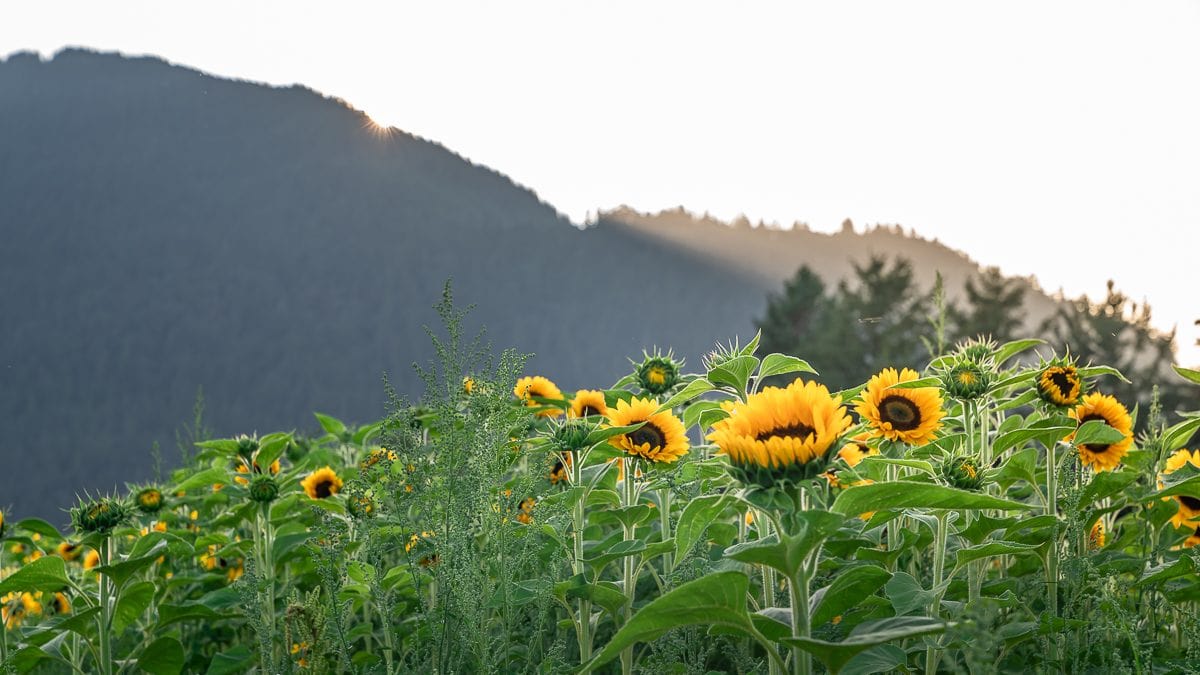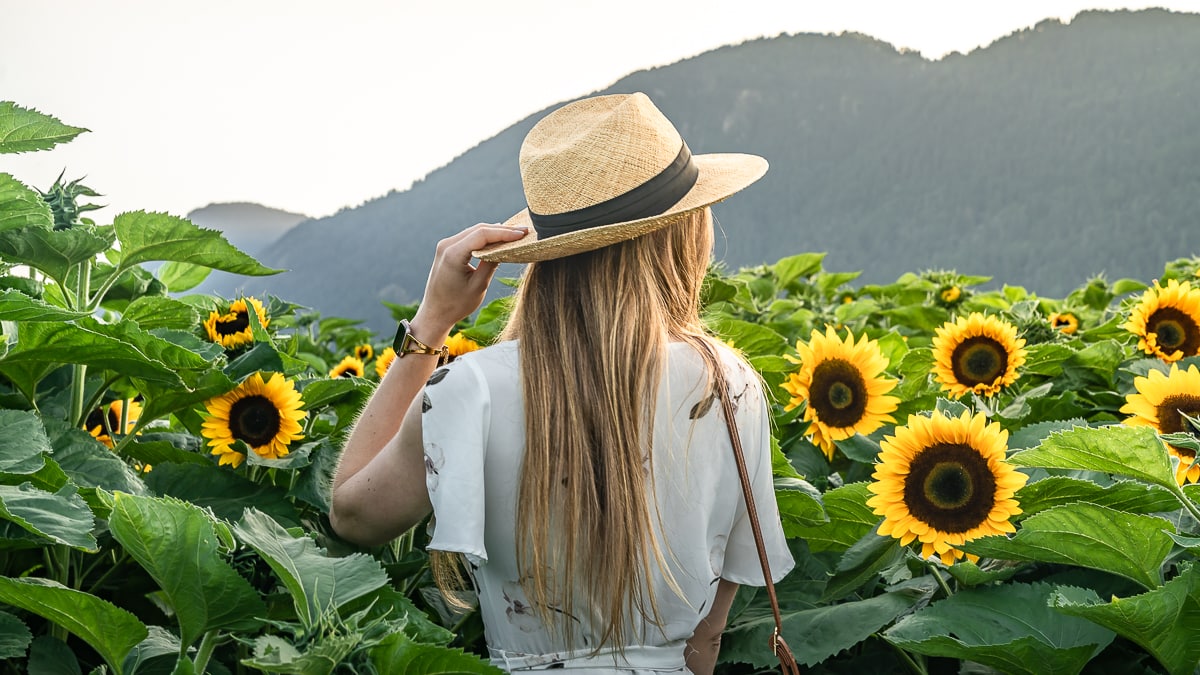 Just like the Tulip Festival, there are props around the fields to up your photography game. From a windmill and several swings, to a bike and wooden frames. They even have giant Dutch shoes or klompen, specially handmade and painted from the Netherlands for the festival.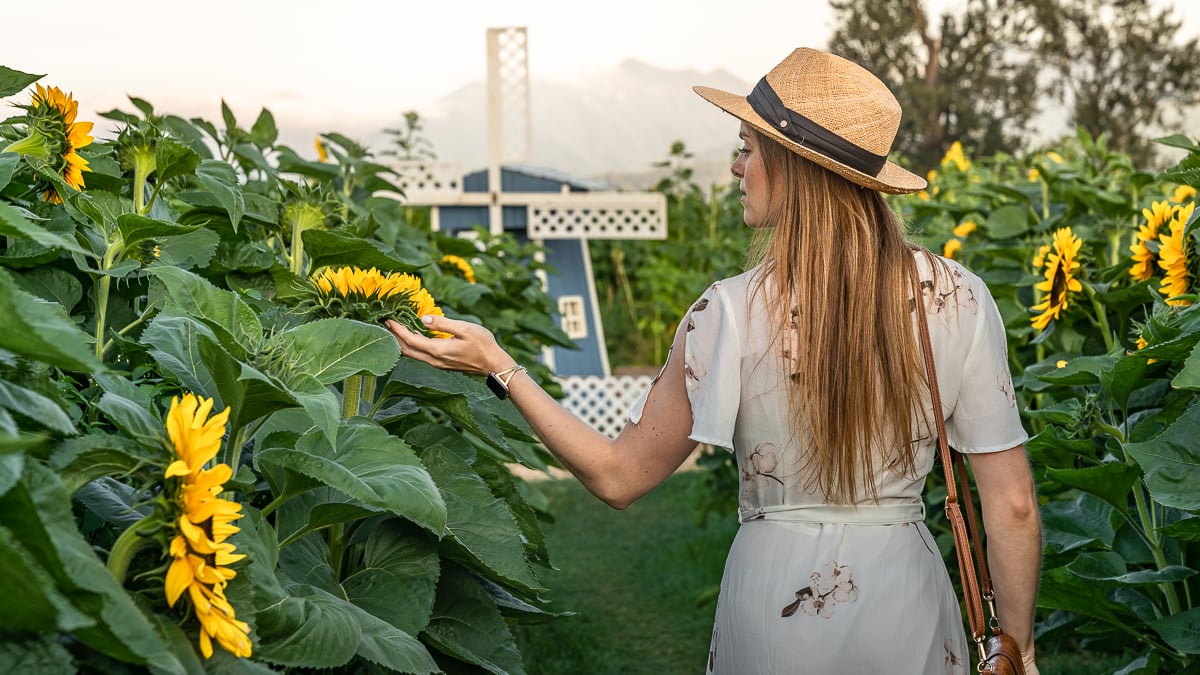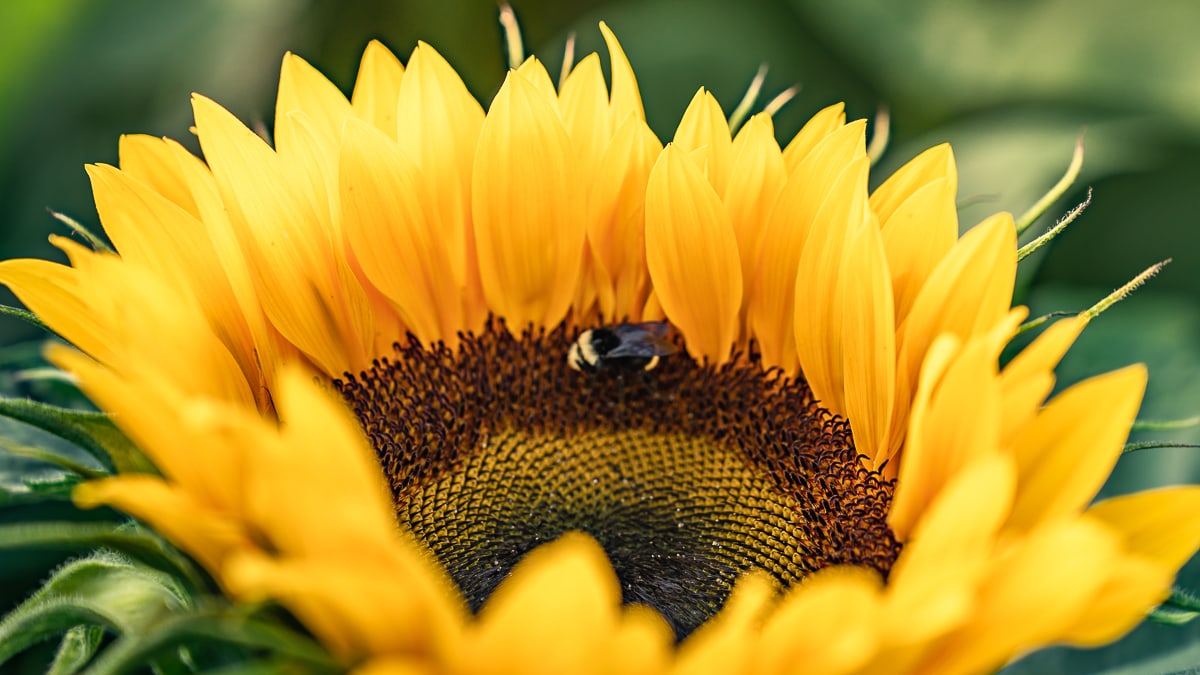 Apart from the variety of sunflowers, the festival also planted several other flowers, such as the 3-acre field of Dahlias, adding a splash of colour to the festival.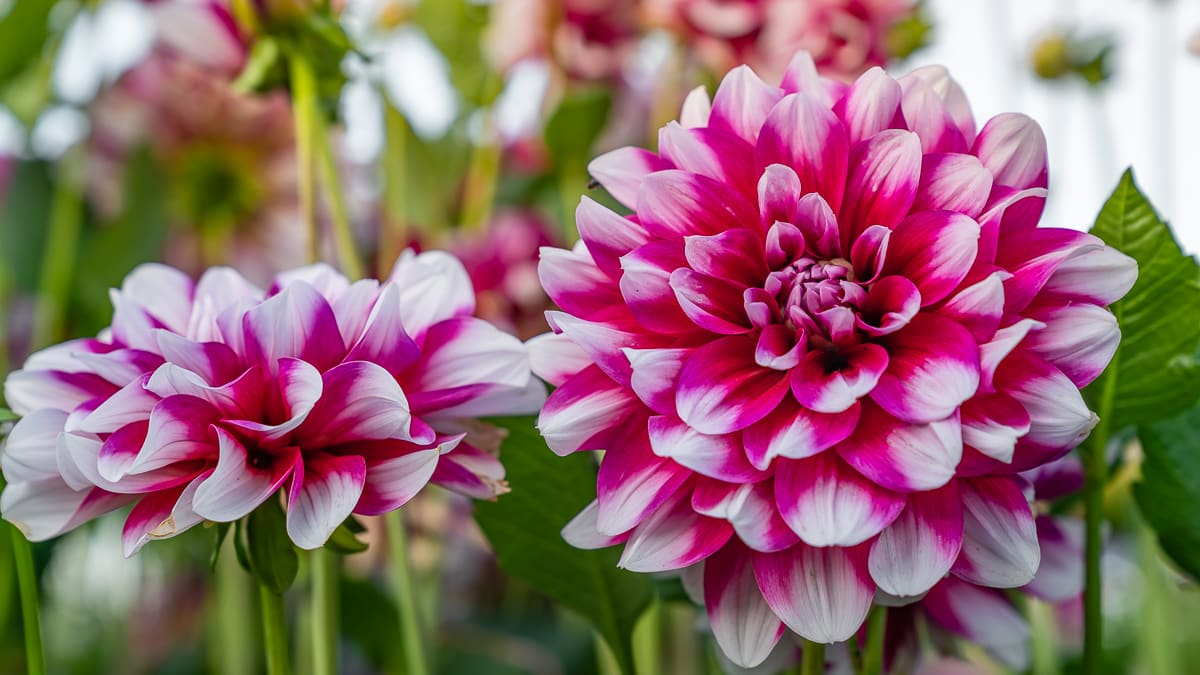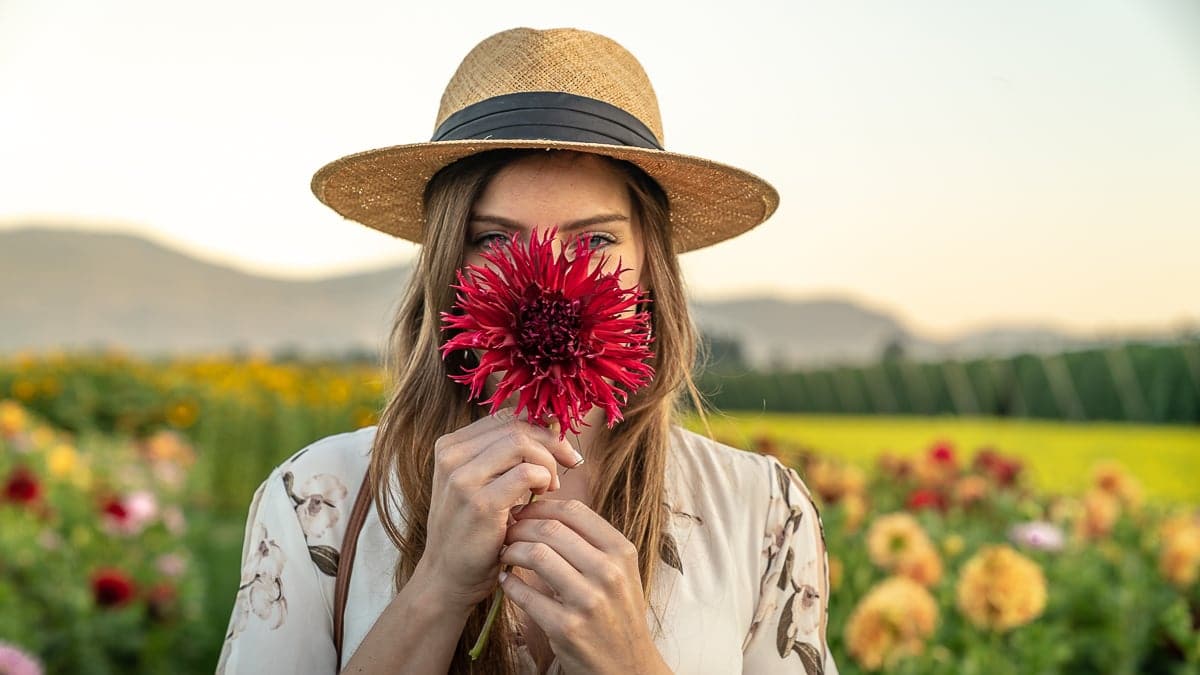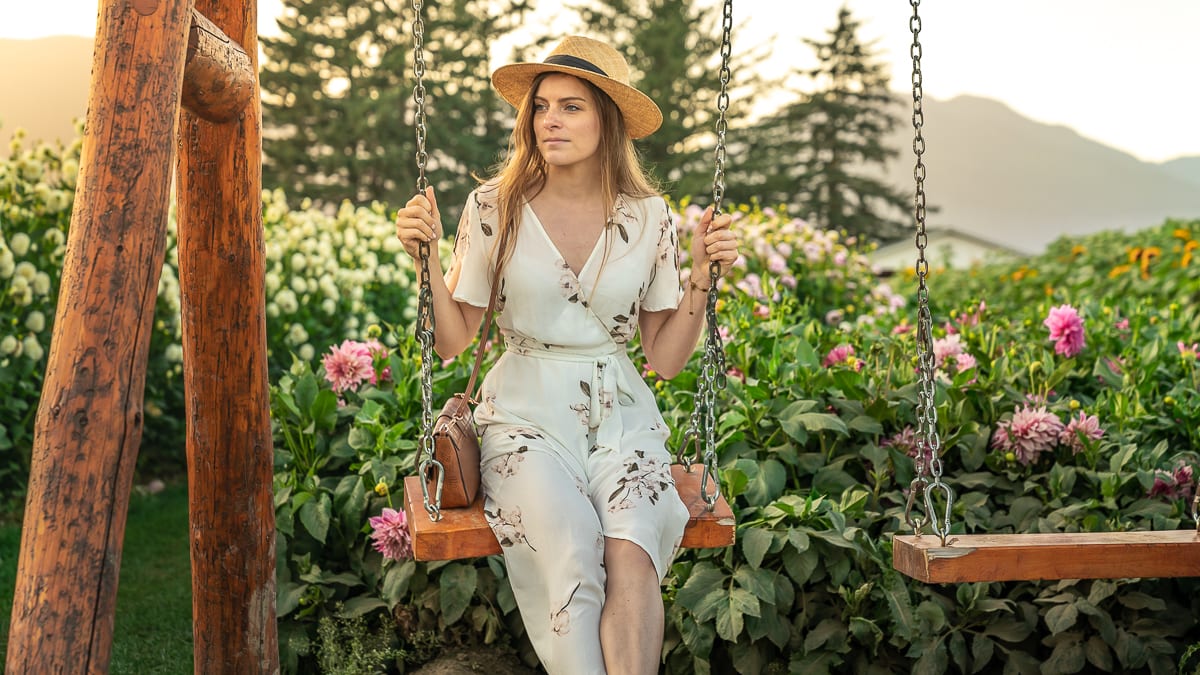 Whether you're a photographer or a flower lover, this Sunflower Festival is the perfect place to enjoy a relaxing afternoon. We'll be back next year and can't wait to see what the creators have in store for the next edition.
Things to know before you go
Check the weather before you go. If it has been raining, you might want to bring your boots as it can get muddy.
You can purchase tickets online or at the festival. Check out prices here
The Sunflower Festival is open 7 days a week.
They also offer sunrise openings on Friday, Saturday and Sunday until 1st of September
Parking is free and close to the fields, so you don't need to walk too far!
You don't need to go hungry while at the festival. On weekdays, there are 1-2 food trucks, and over the weekend, there are 3-5 food trucks to satisfy your hunger cravings. Alternatively, you can bring your own food and have a picnic on the grass lawn.
For more information, check out the FAQ on the Sunflower Festival official site