I'm not really into hiking, but the reward waiting at the end of the Lion's Head climb in Cape Town, was worth putting my hiking boots on for (or in this case my gym shoes). On our last day in South Africa, we decided to hike to the top of Lion's Head and enjoy a 360-degree view over Cape Town and watch the sun set over the ocean.
The hike is supposed to be an easy one with a little bit of rock climbing at the end to reach the top. If you're quite fit, you can do it in less than an hour.
Start The Lion's Head Hike In Cape Town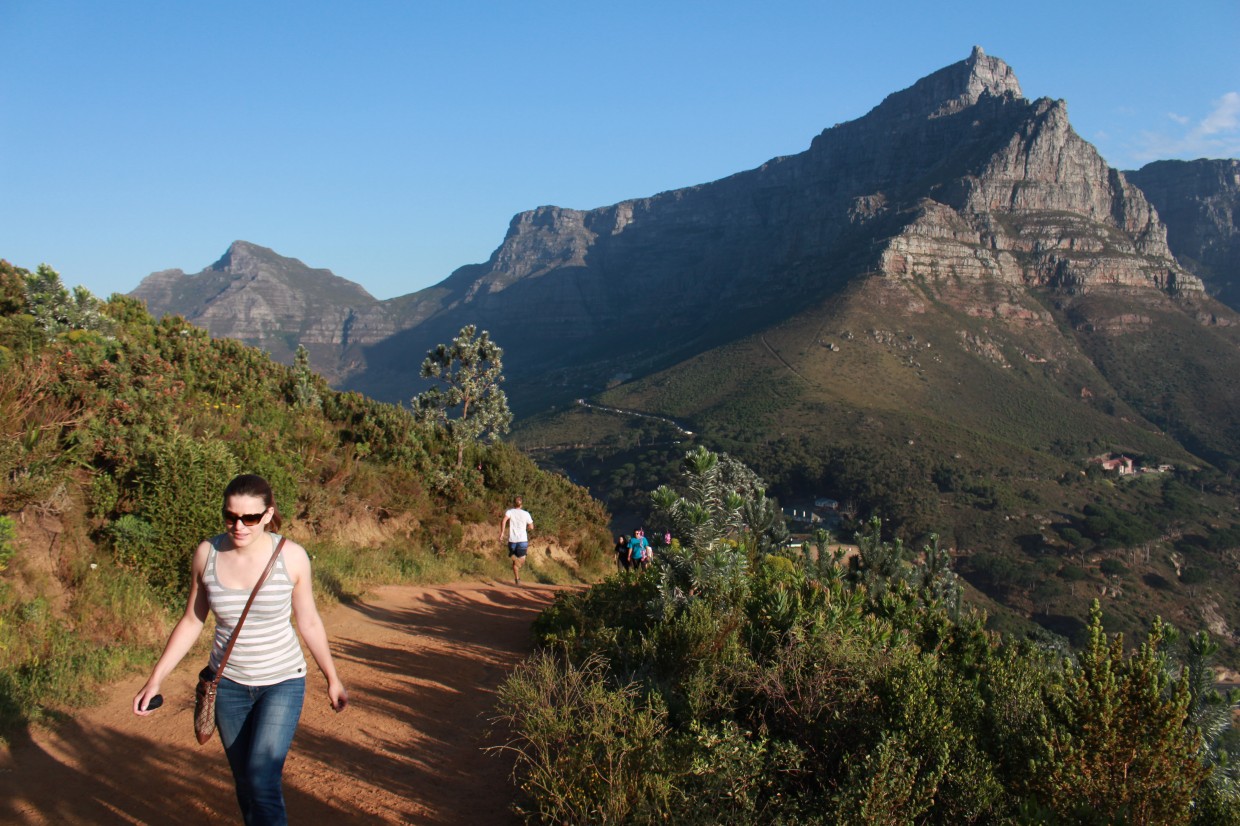 I quickly realised after less than 5 minutes; I wasn't fit at all. The start of the hike is a dirt path which is quite steep. After a few metres, I was already panting as if I had just run a marathon. My companions didn't seem to have the same problems, and I decided to slow down a bit and let them hike at their pace.
The views were already quite stunning. The path winds around Lion's Head, so you'll be able to see Table Mountain, Camps Bay, the 12 Apostles, the ocean and the City Bowl.
The dirt path narrows and turns into irregular stone steps. The sun was blazing hot, and there's no shade to be found on this part of the hike.
[one-half-first]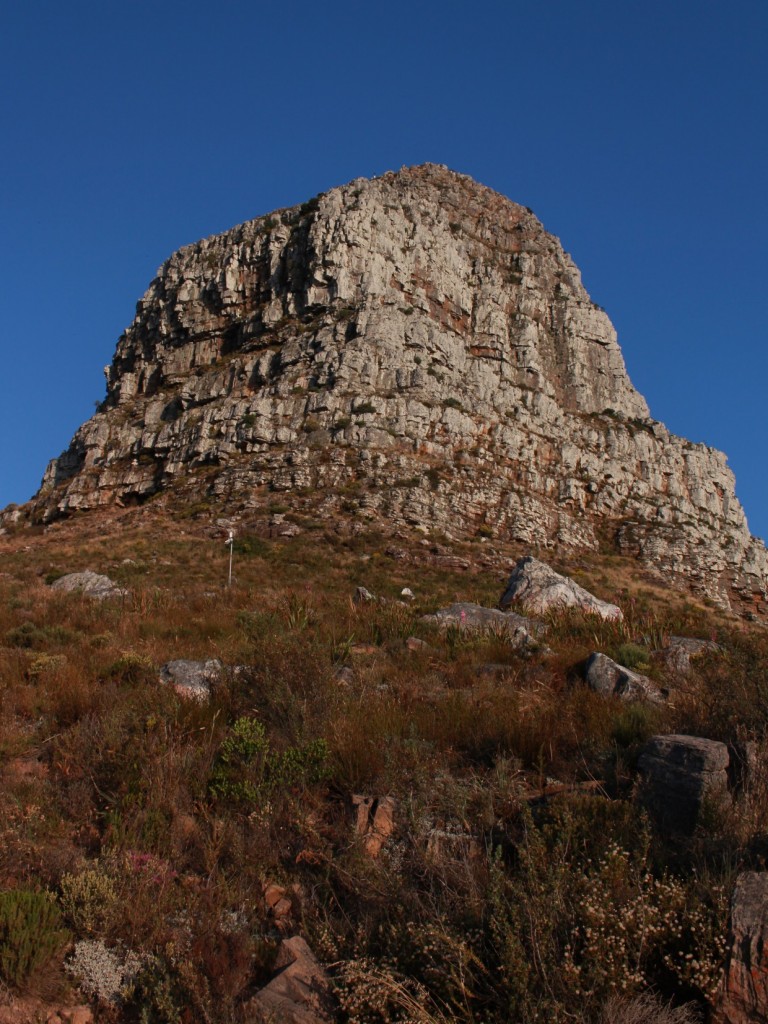 [/one-half-first]
[one-half]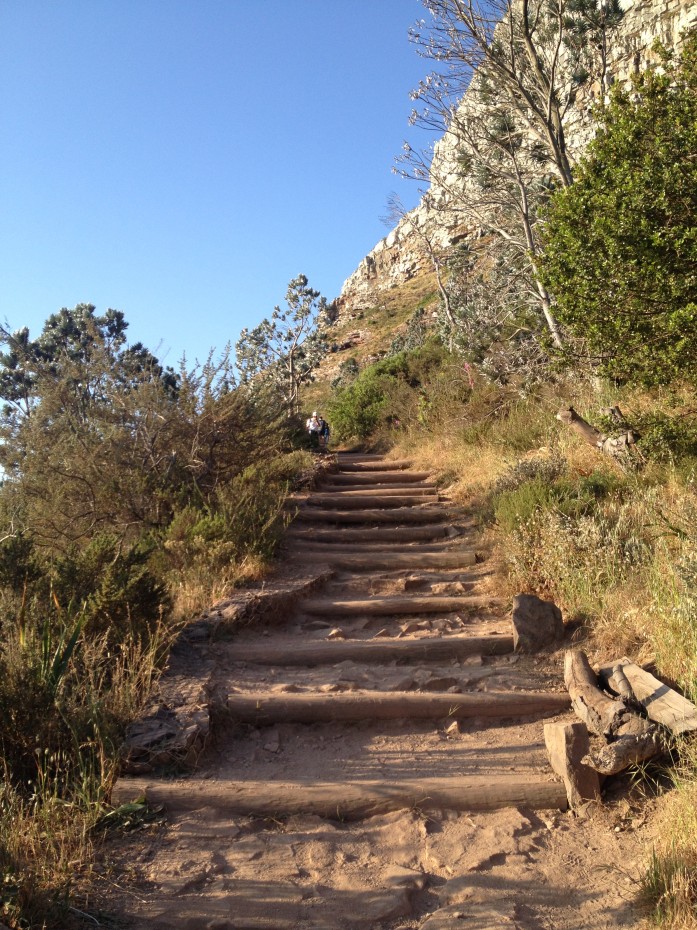 [/one-half]
After completing a full circle around Lion's Head, we were presented with a choice between two paths: the 'easy' path and the 'adventurous' path. We chose the easy path, which almost made me give up on the hike (I'm really not very fit!). Before the two paths merged again, there was a bit of climbing to do on the easy path. I might have climbed a bit too fast, pushing myself too hard, so when I reached an open area, I had to catch my breath for 10 min. I felt dizzy, weak and very thirsty.
Unfortunately, this was a little taster of what was to come as the rest of the hike was climbing rocks all the way to the top.
Struggling Up Lion's Head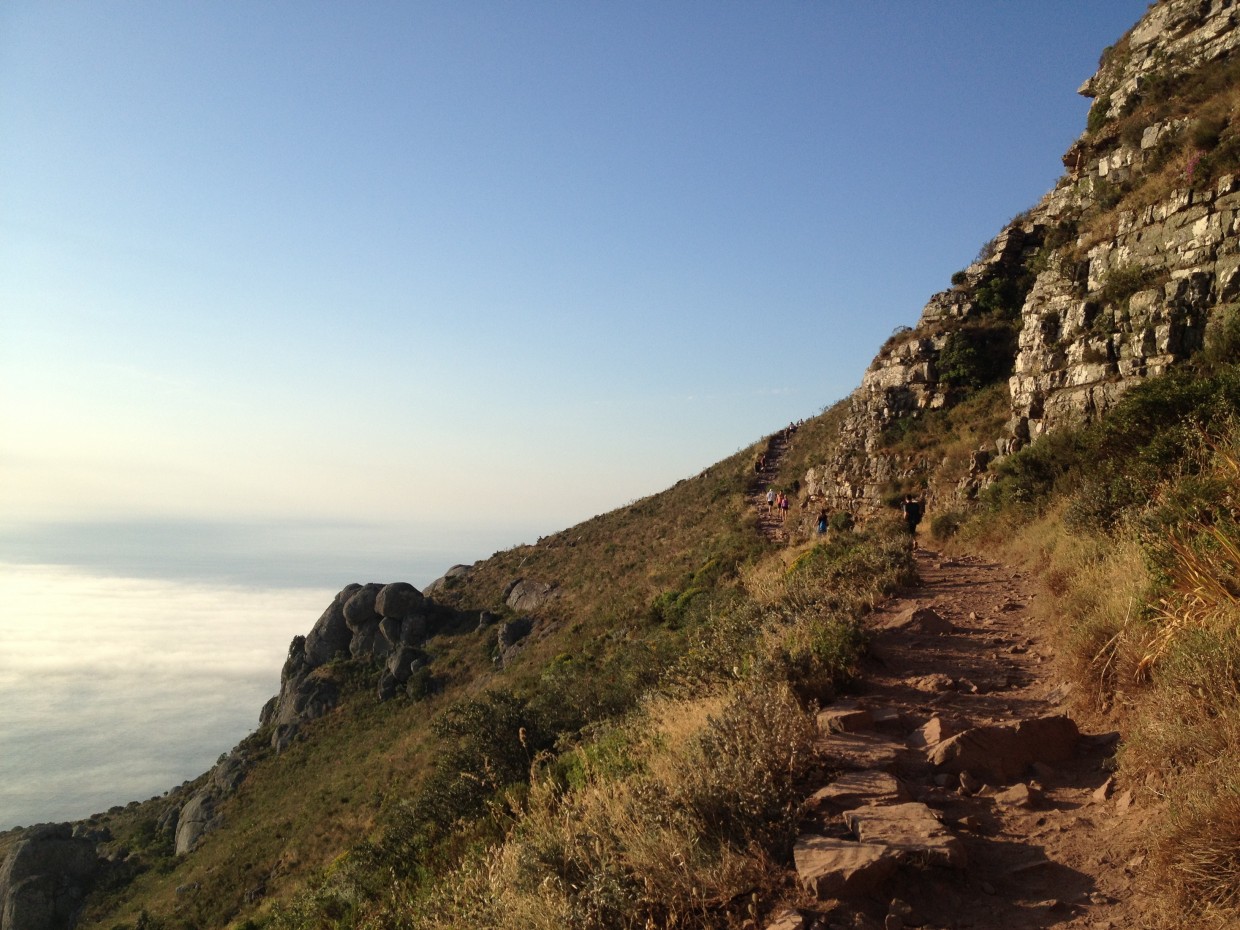 When I saw what was still ahead of me, I was pretty sure I wasn't going to make it to the top before sunset. It took me another 20 minutes of climbing, resting, catching my breath and wishing I had a water bottle with me, until I finally reached the top. Luckily, the sun was still there, and we found a nice spot on some rocks, overlooking the ocean towards the west. The fog that had engulfed Cape Town earlier in the day had almost evaporated, but some wisps were still visible on the ocean, which made the view even more stunning.
Check out Camps Bay Girl for more tips on hiking Lion's Head
Lion's Head Sunset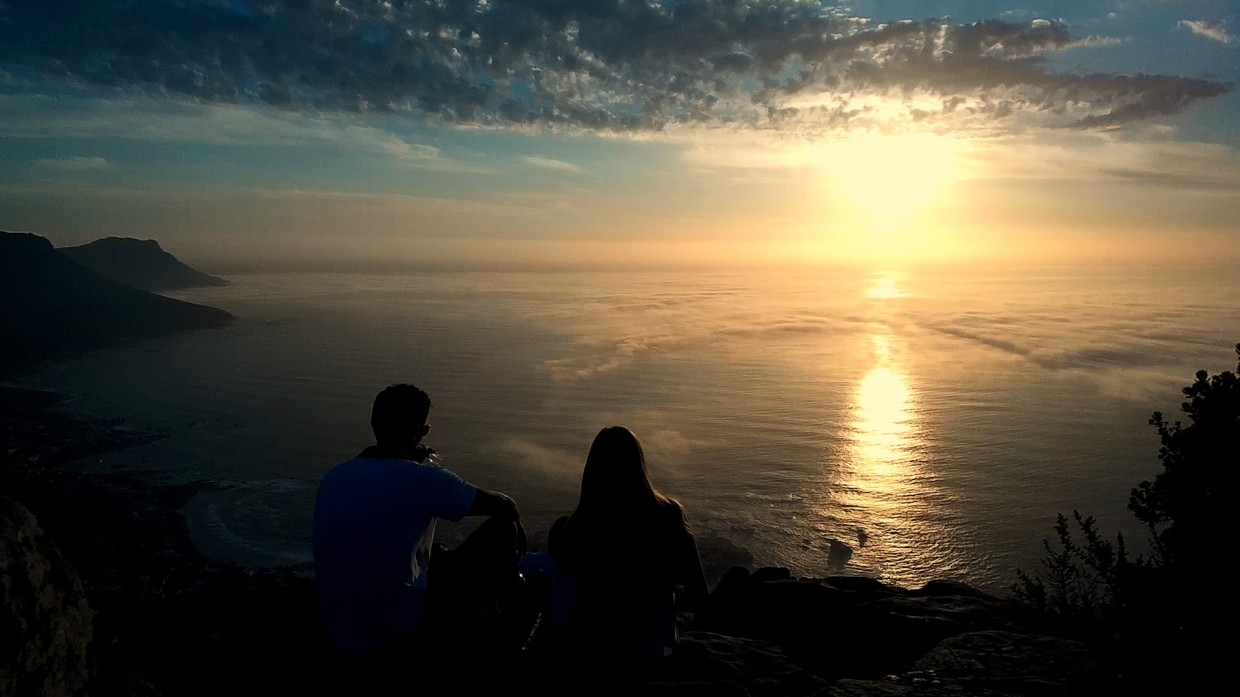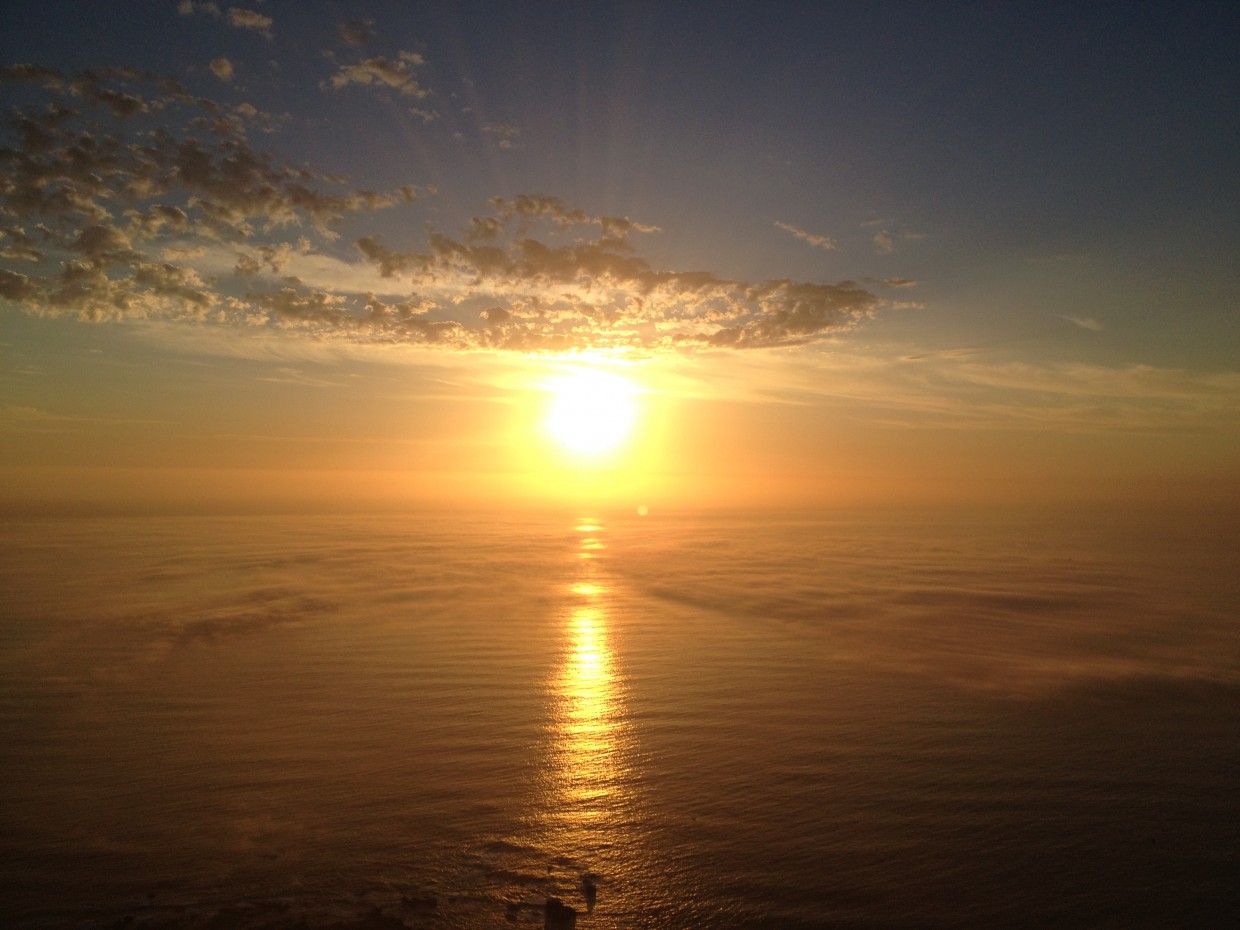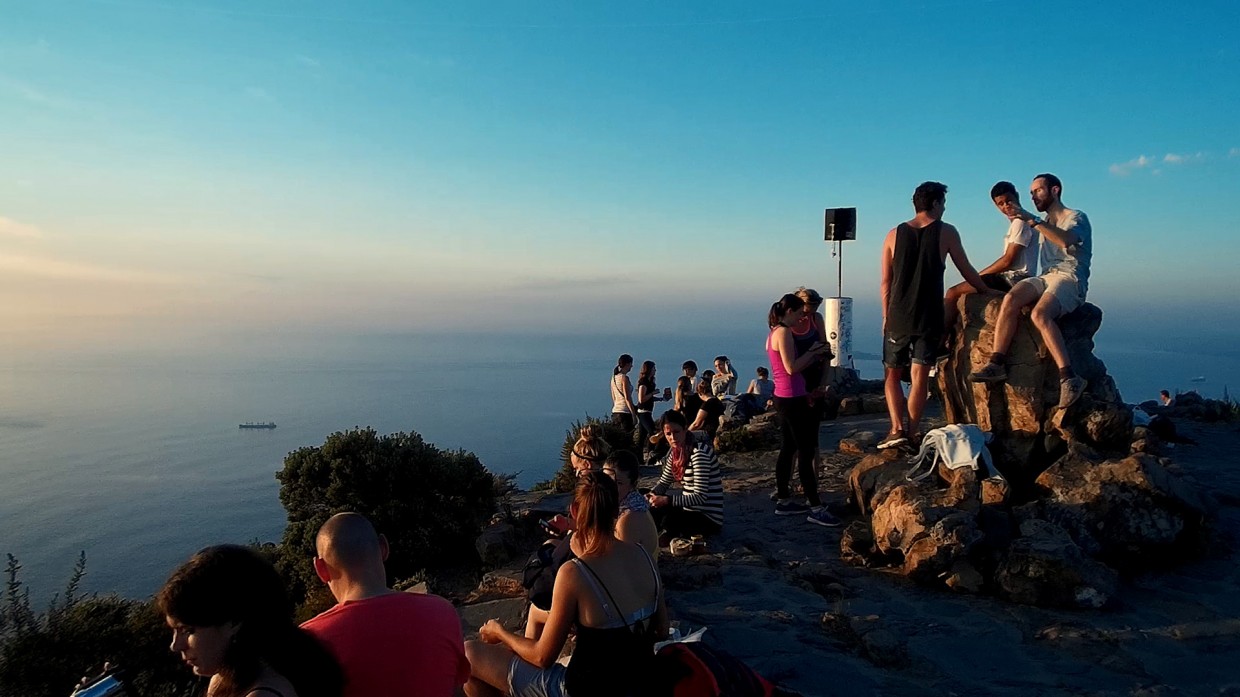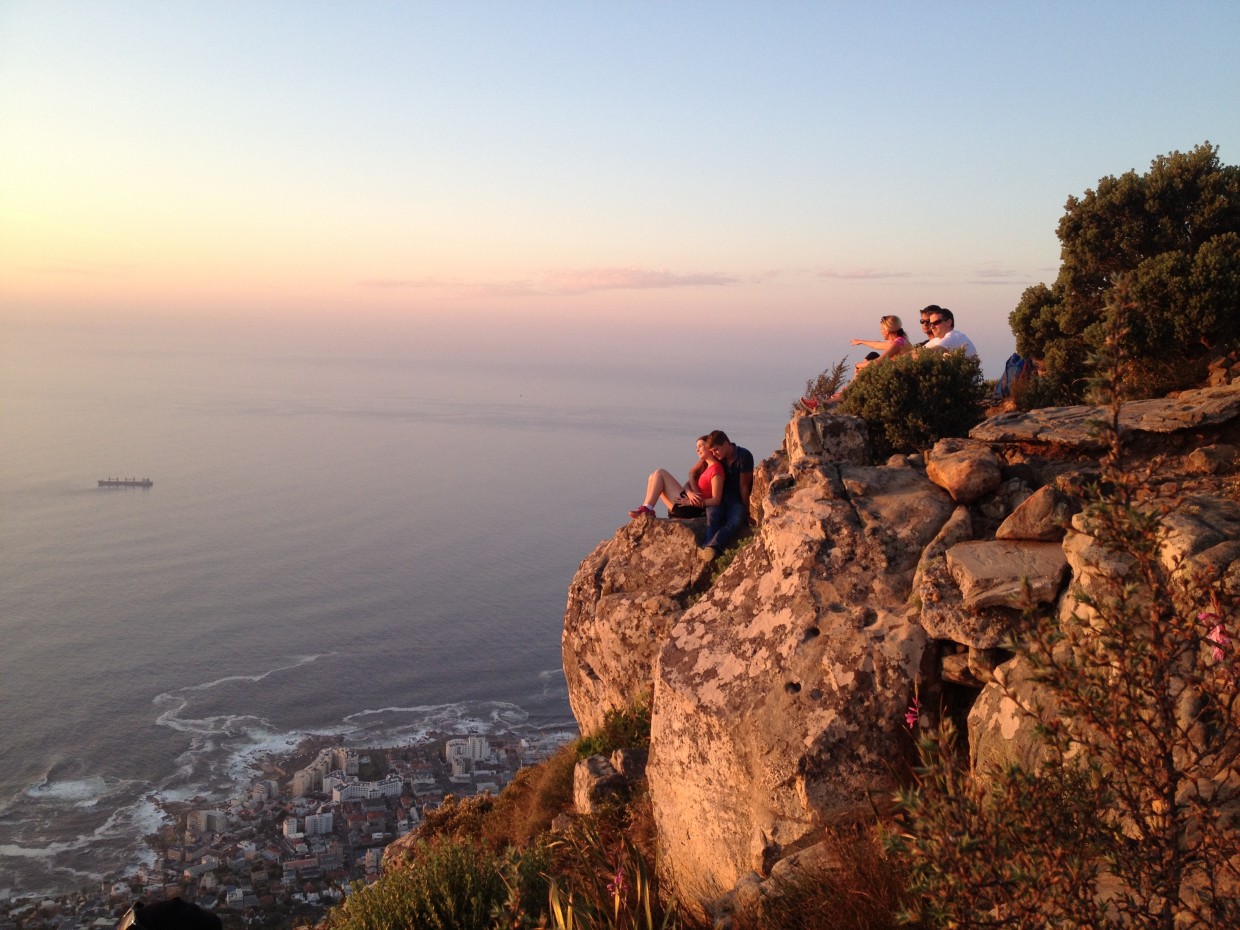 There were many people around us, who had hiked Lion's Head to experience the sunset. Some with cameras and tripods, and others had carried wine bottles and beer cans to the top to enjoy a cheeky sip.
As the sun was setting, I couldn't believe how lucky I was to be able to experience this beautiful sunset on top of a hill, in Cape Town, on the other side of the world. It was the perfect last evening of my two-month trip in South Africa.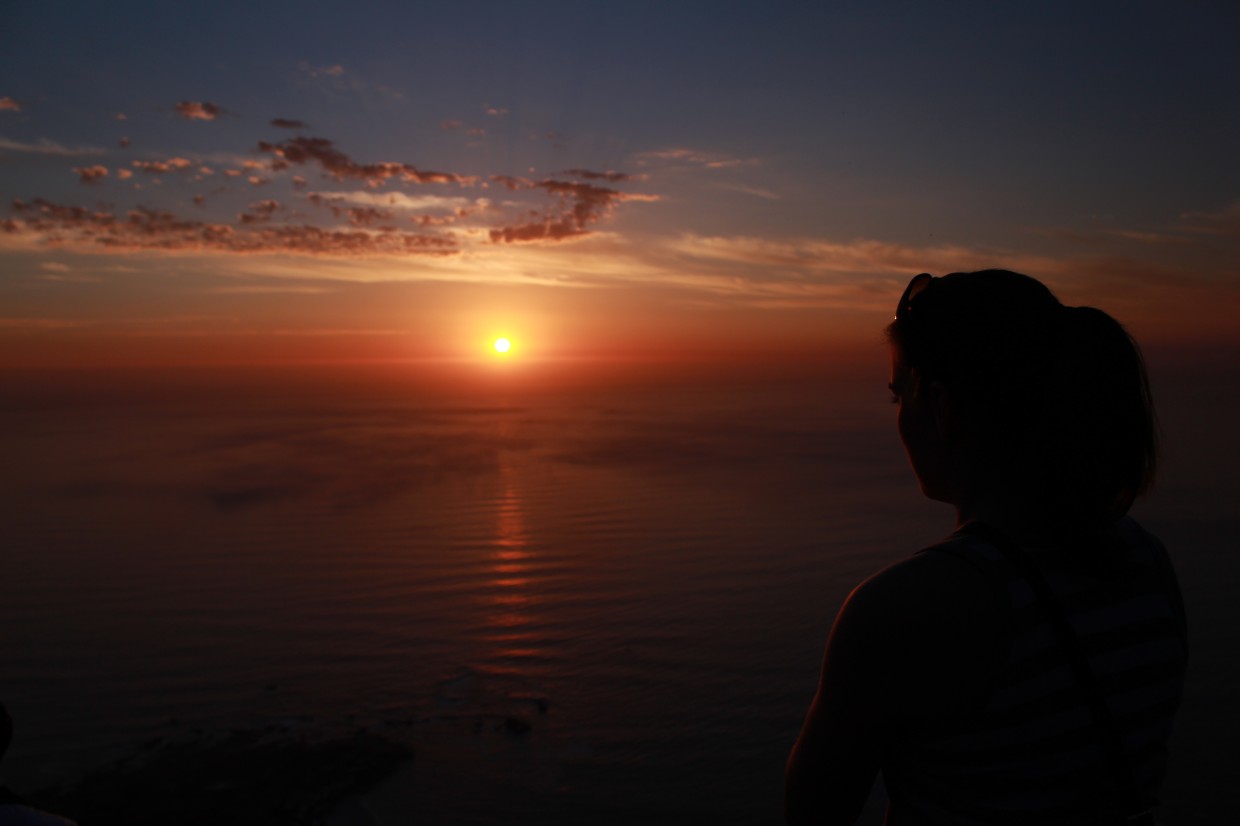 The way down was a little bit easier than the way up. We took the more adventurous path down, which involved steel guide ropes and metal foot and hand holds. As we were hiking down, the whole city was gradually enveloped into darkness which made it a bit harder to see where you were walking, but I didn't mind. Seeing Cape Town by night from the hill was worth stumbling over rocks a few times.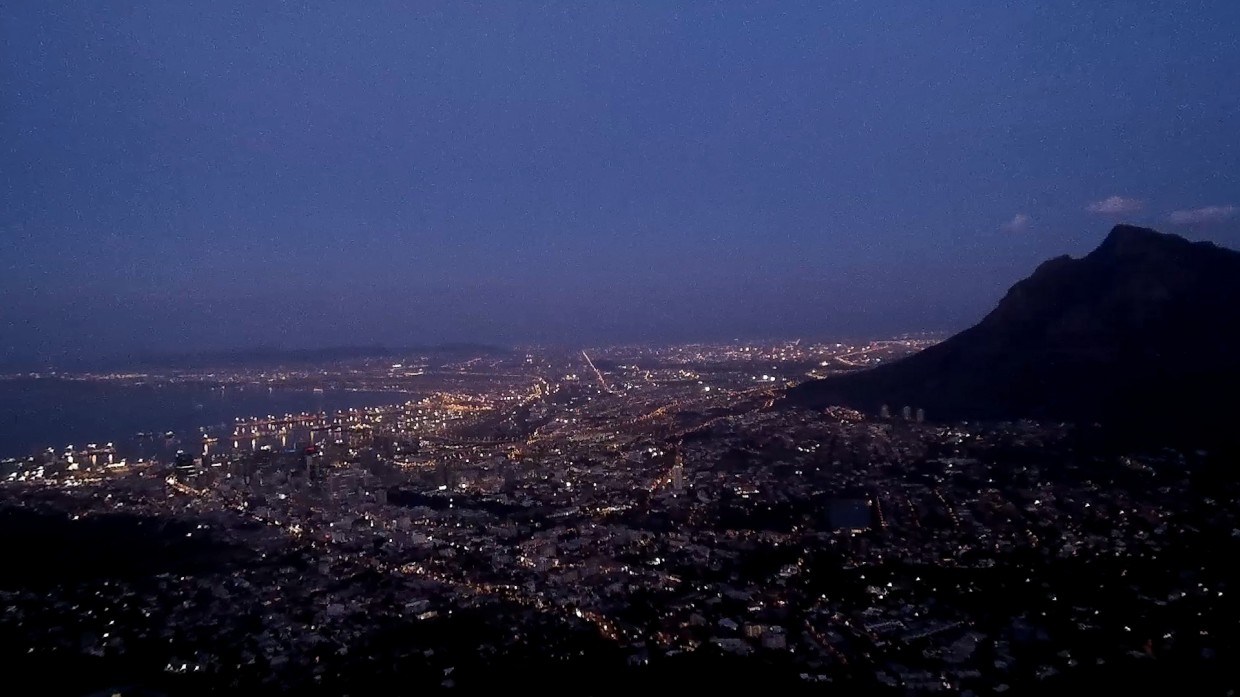 Want To Hike Lion's Head In Cape Town?
Lion's head is supposed to be an easy hike, but if you haven't done any exercise in a long time (like me!), it can be quite challenging.
There's some climbing involved, so hiking boots are a must. Make sure to bring sunscreen, sunglasses, a bottle of water and your camera!
Access to the hill is free, so just park your car near the entrance and start hiking.