My South African adventure has now officially ended, and I'm back in London for at least the next 6 months. Hoorah! Even though it's not as warm and exotic as South Africa, a part of me is glad to be back. There's something eerily fascinating about rainy, gloomy London, but the main reason why I'm excited to be back is Christmas time. I can't wait to sip mulled wine while strolling around Winter Wonderland in Hyde Park, having Christmas carols following me around the city and browsing the shops for Christmas presents for my family.
But first things first: Finding a flat in London. It wasn't easy finding a flat from the other side of the world. We wanted to move in as soon as we landed, so we wouldn't have to pay the extra cost to stay at a hotel. However, this meant we couldn't actually view any flats. Luckily, most estate agents were accommodating and showed us around using FaceTime or Skype.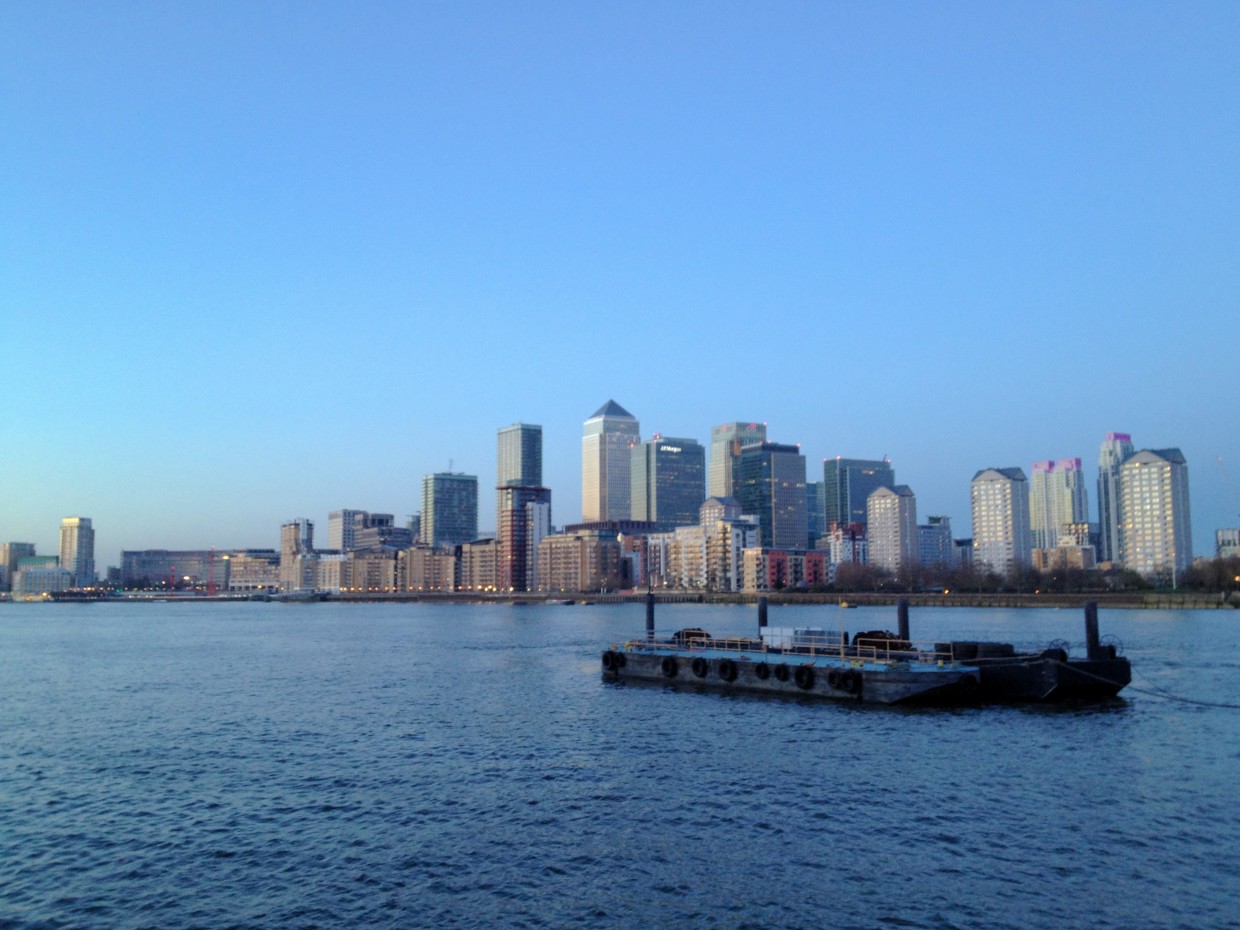 We made an offer on a flat in Canary Wharf, the business district in London full of new high rise apartment blocks, and the good news came the next day: The landlord had accepted our offer! Even though our offer was below the landlord's asking price, the estate agent managed to reduce the rent by an extra £10 per week. Happy times!
We were a little apprehensive about the whole process. Paying a deposit and first month's rent on a flat we had never seen, with an estate agent we had never used before. It's safe to say, we were quite stressed.
There wasn't much sleeping happening on the 12-hour flight back from South Africa. As soon as we landed (at 6:45am) we jumped on the tube and headed to Canary Wharf (the journey took us around 1h 15min).
No broken windows, mouldy bathrooms, cupboard doors falling off their hinges or creepy bugs scuttling about. Seeing the flat with my own eyes made all the stress disappear, and I could finally relax. After shuffling the furniture around a bit, I could see it all coming together, and got quite excited about the prospect of living in Canary Wharf.
We could have avoided some stress if we had:
Used a well known estate agent such as Foxtons, Winkworth or KFH. It really isn't worth saving on estate agent's fees when all you can think about is scams. We used a small unknown estate agent, since they were advertising the flat we liked. We couldn't find anything about them anywhere online, their website looked dodgy and we couldn't find any evidence of them being a member of the Property Ombudsman. Numerous phone calls and enquiries later, we found out they were genuine.
Started looking a little bit earlier. We only started our search 1,5 weeks before flying back, and many flats we liked were already gone, and the ones that were on the market were only available weeks after our preferred move-in date.
Someone to view the flat for us. Because we started looking so late, it was hard to find a friend who had time at such short notice to go view potential flats for us (and check the estate agent). FaceTime or Skype is great; it gives you a better picture of what the flat looks like compared to photos which always show you a distorted view. However, the opinion of a friend is so much better than something you've viewed on a little screen.