During my stay at the Shamwari game reserve, I was very lucky to be able to go on a behind the scenes tour at the Born Free Foundation Animal Rescue center.
I find animal rescue and conservation a very noble cause and Born Free stands at the forefront of animal welfare. With their head offices in the UK, Born Free has many projects around the world, involving a number of different animals such as elephants, big cats and great apes, which they rescue from appalling living conditions and give them a sanctuary where they can live for the rest of their lives.
ENCLOSURES
All animals at the Born Free Center have large enclosures, up to the size of a football pitch, to roam around. However, You'll see some enclosures and fences in the photos below. In the case of the leopard triplets and the lion couple Brutus and Marina, the animals are separated when being fed to ensure they all get their portion of meat, without it being stolen by the dominant animal in the enclosure.
Born Free not only has a big cat sanctuary at Shamwari, but also an education center to create public awareness and promote conservation and protection of the animals.
Visitors usually get a tour around the enclosures, where they meet some of the rescued animals, and get some more in depth information about the organisation, animals and efforts at the education center.
I didn't get the usual tour, instead Glen Vena, the animal care manager at the Born Free center at Shamwari, showed us around the enclosures while feeding the big cats. And boy, he loves them so much!
My boyfriend and I were picked up around 1pm and drove to the Born Free sanctuary in a car full of meat. (In a game reserve, which made me slightly on edge).
The first big cat that was going to be fed was Sinbad, a lion with a gorgeous long full mane. Unfortunately, due to malnutrition and loss of his canines, he is only half the size of a full grown lion.
We were told to stay back until the meat was thrown into his enclosure. Once Sinbad started chewing on his food, we were allowed to come closer. He is a pretty gorgeous looking lion, and it's a shame he can not be introduced into the wild, but his enclosure is huge and Glen loves him to bits. A stark contrast to his previous conditions.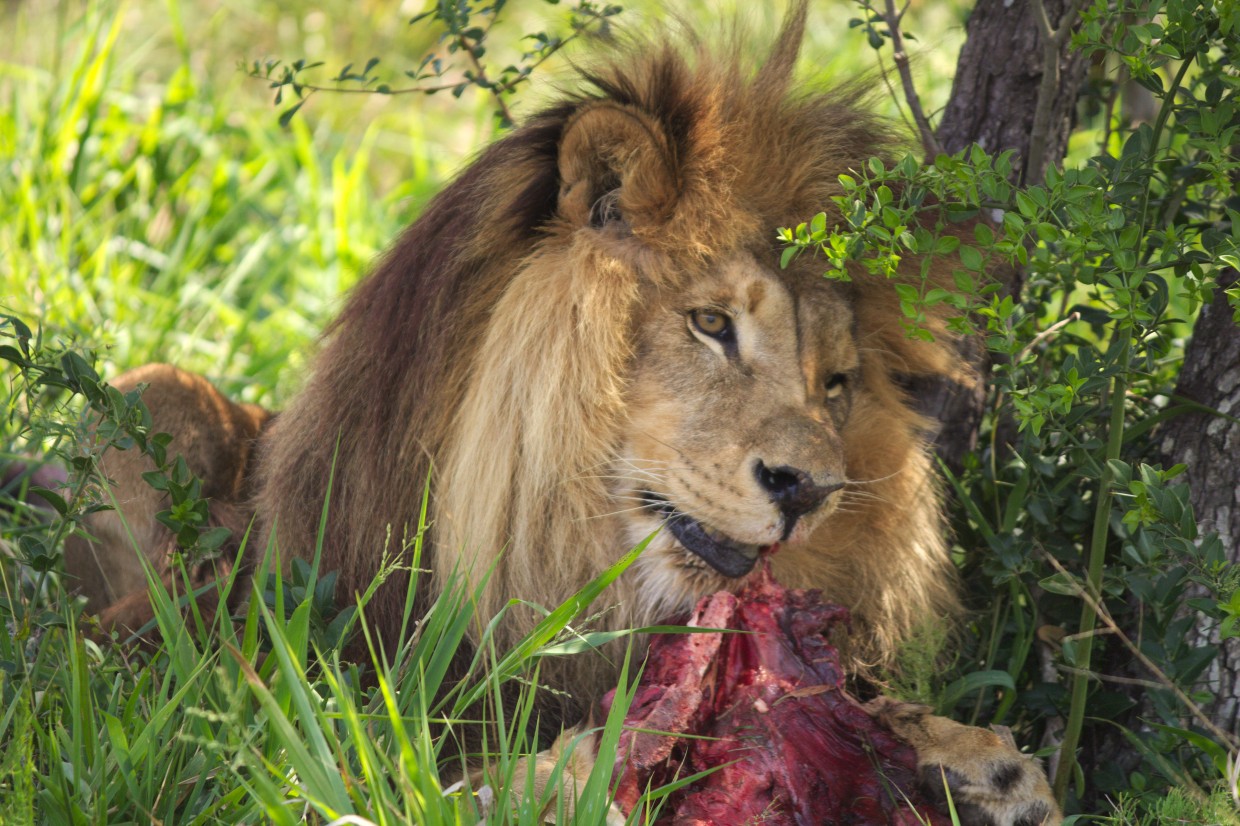 Next up were two lionesses, Mah Juah and Achee, who both suffer from the same condition called nutritional osteodystrophy, caused by a poor diet. Mah Juah was left with little to no food in a zoo in Liberia and Achee was rescued as a cub and very much loved, but unfortunately, her diet was lacking essential nutritions.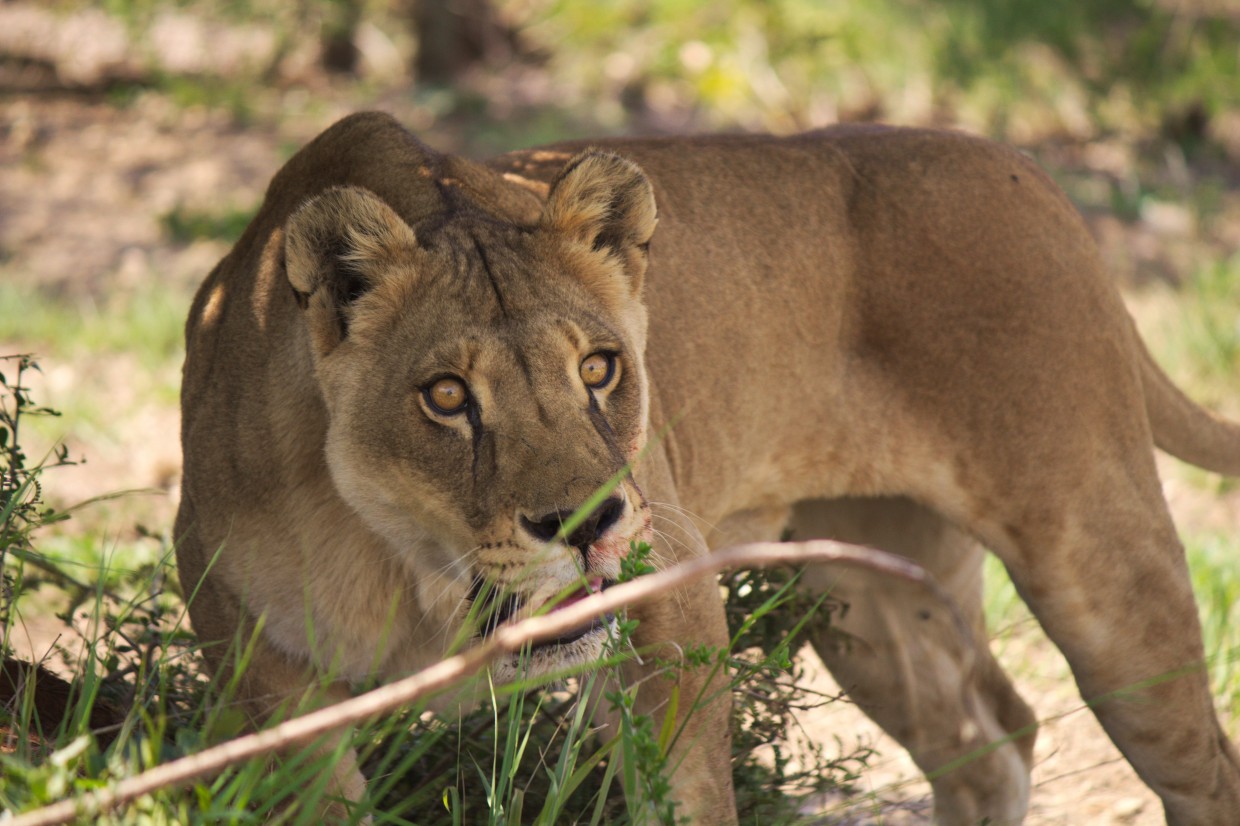 Glen warned that seeing these two lionesses might upset us. When we arrived, we saw the lionesses lounging near the fence. As soon as they got up, you could see their heads wobbling and their walk wasn't as steady as you would expect.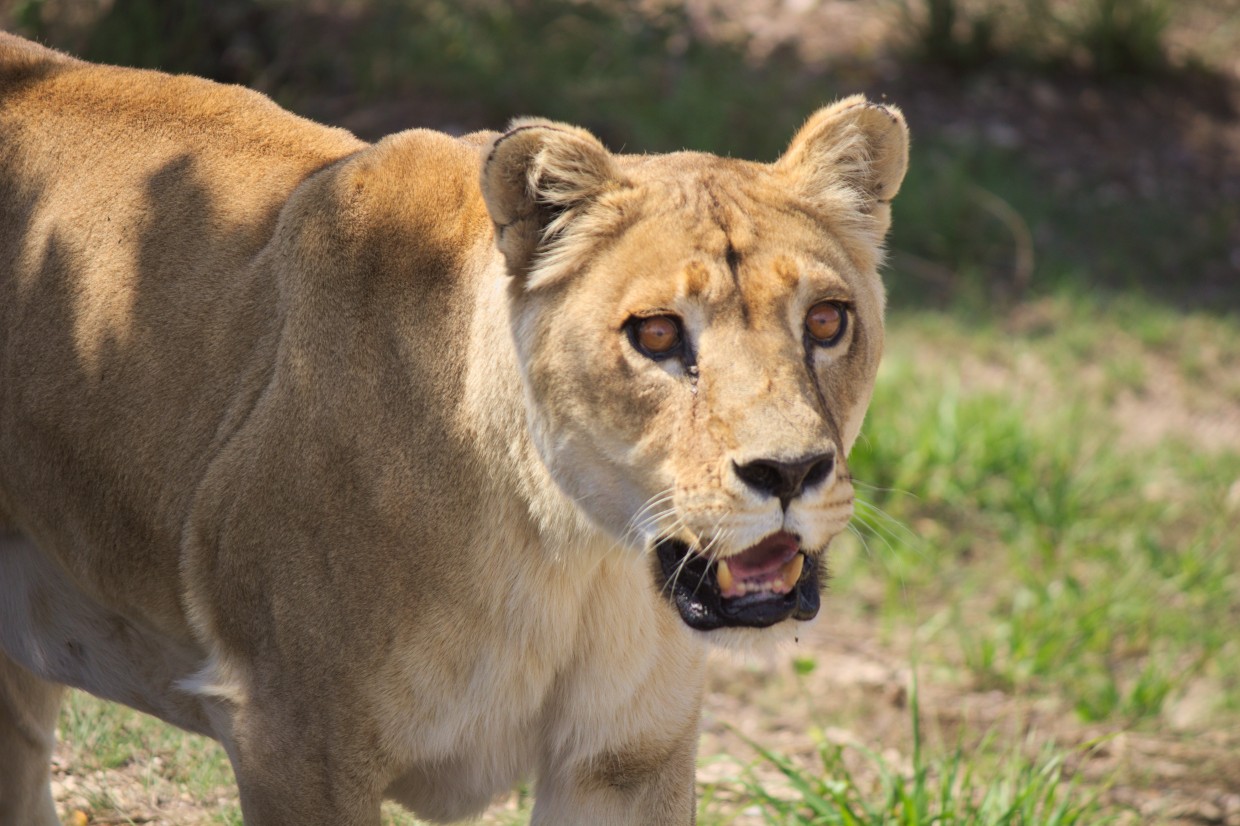 It did make me sad to see them in this condition, but Glen assured us they weren't in any pain and that their quality of life is their utmost priority. The two lionesses have created a strong bond with each other and often play with each other.
After meeting the lionesses, it was time to make our acquaintance with the three leopards at the sanctuary: Sami, Alam and Nimira.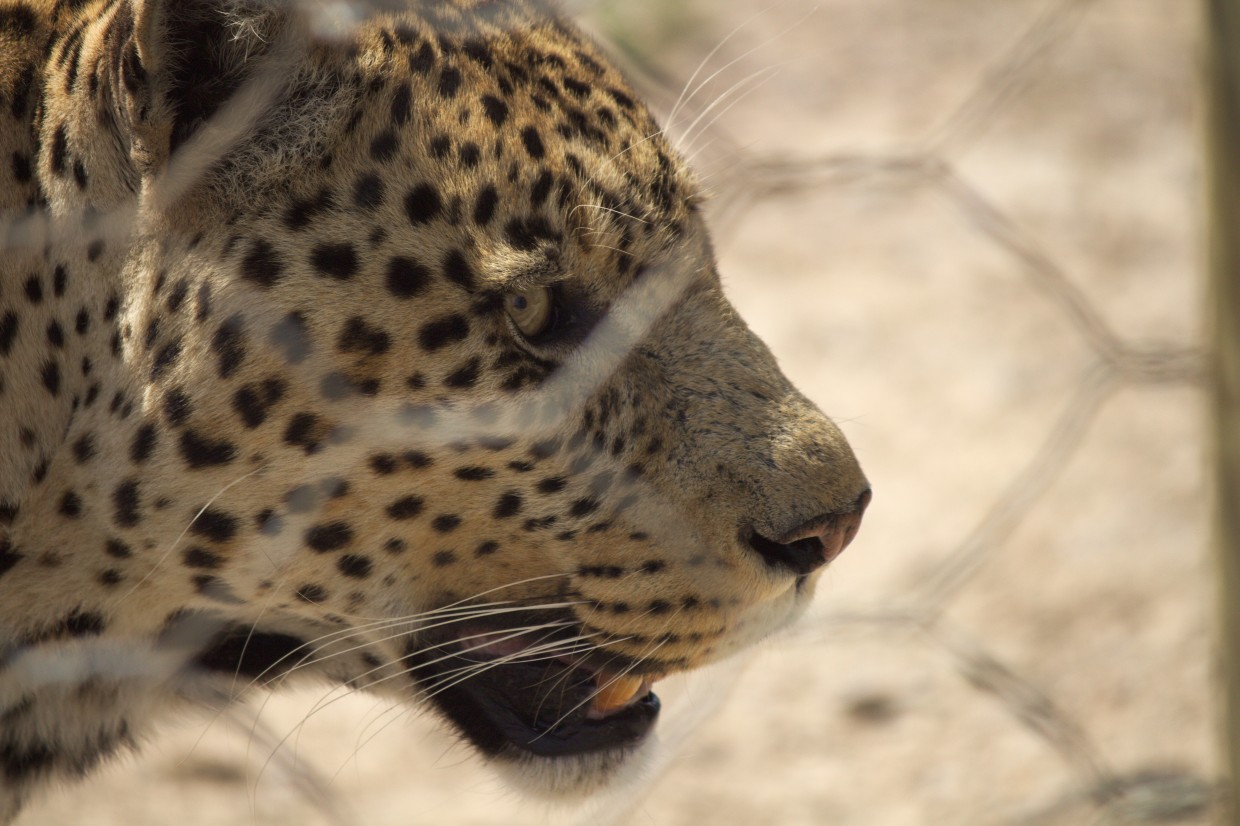 They were found orphaned in Sudan, and were hand-reared back to health before a successful fundraising raised enough money for them to find sanctuary at Shamwari. Unfortunately, they cannot be reintroduced back into the wild (or the game reserve at Shamwari) as they are too friendly towards humans and can become a danger.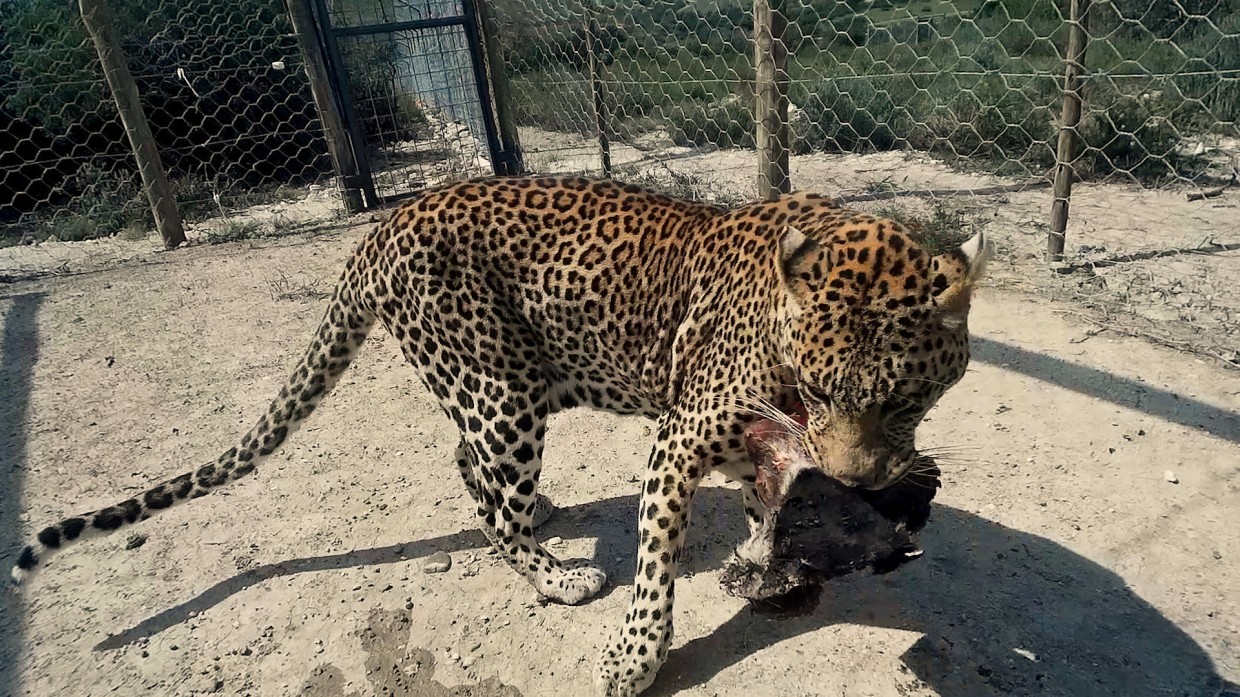 All three were beautiful leopards and looked like they were in good health. 2 Of them even had a little play fight while we were there. Leopards are usually stealthy and are rarely seen in the wild, so seeing three so close was pretty amazing.
Last up was the lion pair Brutus and Marina. Brutus is a pretty feisty lion who doesn't like men which he shows by roaring and spitting on them, repeatedly…Brutus was found in a run down circus in a small cage which he, apparently, never left.
Marina was rescued together with her sister Sarina, who unfortunately died young. The cubs were found abandoned in Bucharest. They were given temporary shelter and eventually found their way to Shamwari.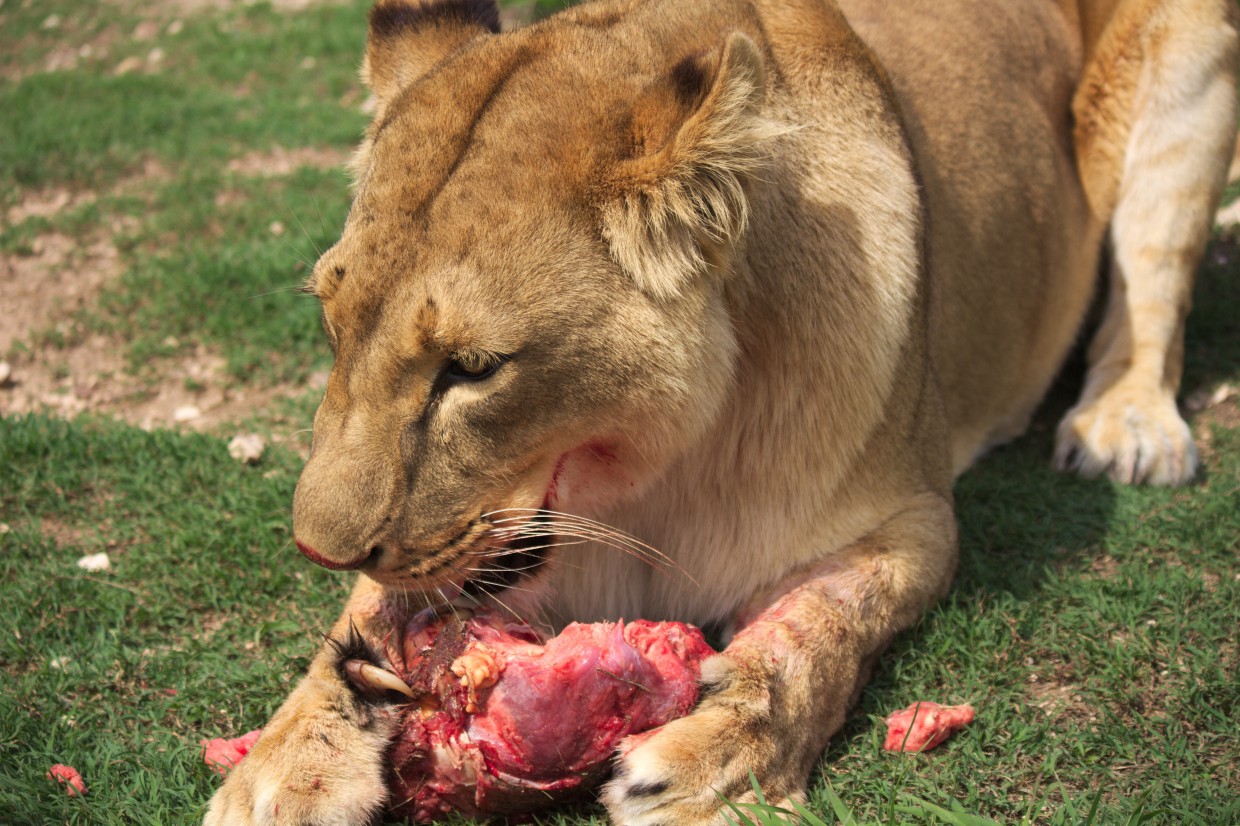 Marina is a very beautiful lioness, however she has digestion problems, where she cannot eat skin on meat. Therefore, all the meat given to her needs to be skinned beforehand.
When all the animals were fed, Glen took us to the education center, where he explained their education program, showed us all the different animal skulls and hunting tools to create awareness among the students who visit the center.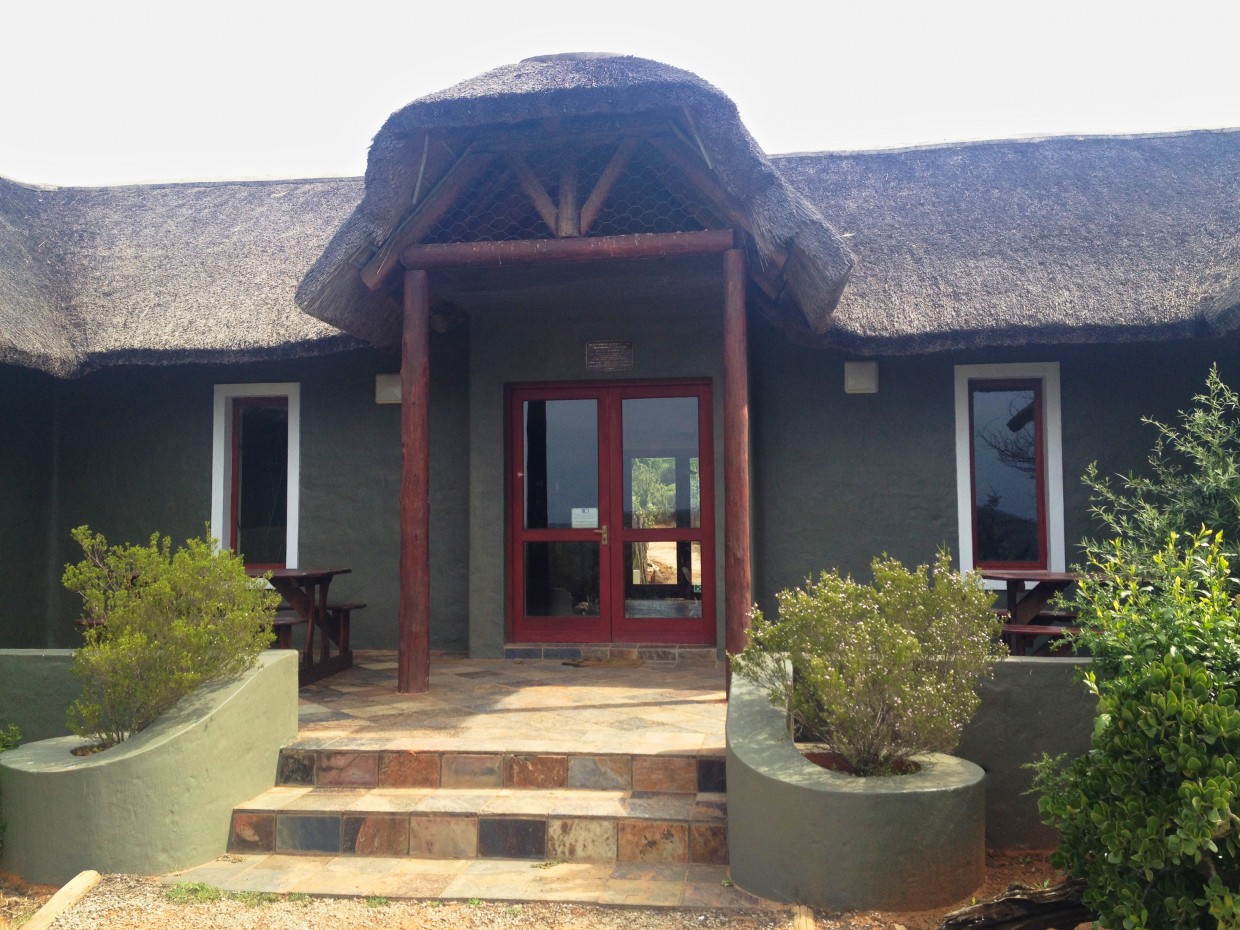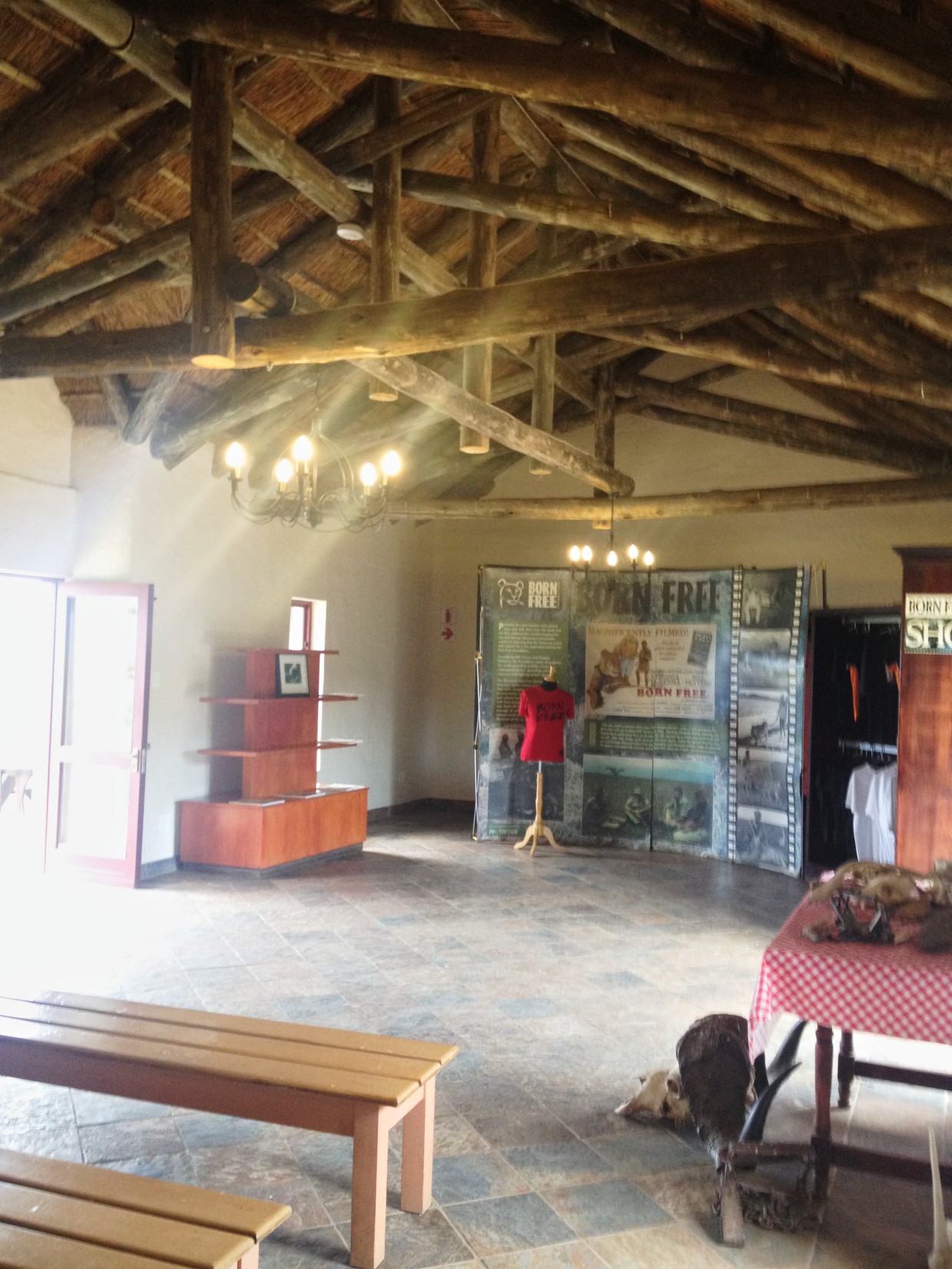 Being able to see the lions and leopards so close was an experience I will not forget any time soon. It is obvious that Glen loves and deeply cares for all animals at the Born Free Center and his enthusiasm is very contagious. It's a shame these animals can't be reintroduced into the wild, but luckily, they have found a new home at the Born Free Center in Shamwari.