As the plane slowly descended into Bangkok International Airport, I started to grow more nervous. I had just spent a wonderful week at the Elephant Nature Park as a volunteer and was soon meeting up with a new group to start my adventure in Bangkok.
I loved my time in Chiang Mai, and wished I could have stayed just a little longer, however I had booked my ongoing flight and group tour months before my departure so there was no turning back.
After a week of preparing food for the elephants, cleaning their poo, taking in a new country and culture, and meeting new like-minded people I now call friends, I wasn't looking forward to being thrown into the deep end and start again with a new group of people. What if they didn't like me? What if I'm the only solo traveller?
I had mixed feelings about Bangkok, even before setting foot in Thailand's capital. A city with vibrant street life, historic temples and numerous markets, but also known for lady boys, Westerners hoping to find a bride, and hordes of backpackers buzzing around Bangkok's busy streets.
I forced myself to push back the prejudices and keep an open mind. After signing in at the hotel and dropping off my backpack in the room, my roommate and I decided to get acquainted with Bangkok before we met up with the rest of the group.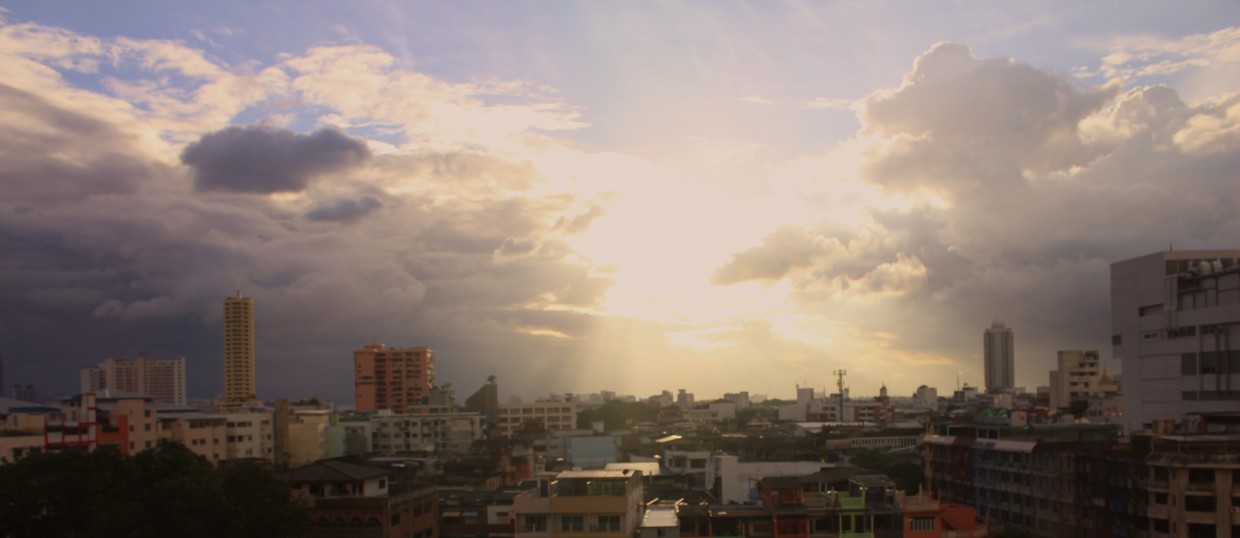 My first impressions of the city weren't great. Busy roads with countless people walking around like ants near their nest. We ended up in a nearby food market right next to a busy road. I was hoping to sample some Thai street food, but being tossed around by a constant stream of people while trying to decide what to eat, made me retract my steps back to the hotel. Another time, I promised myself.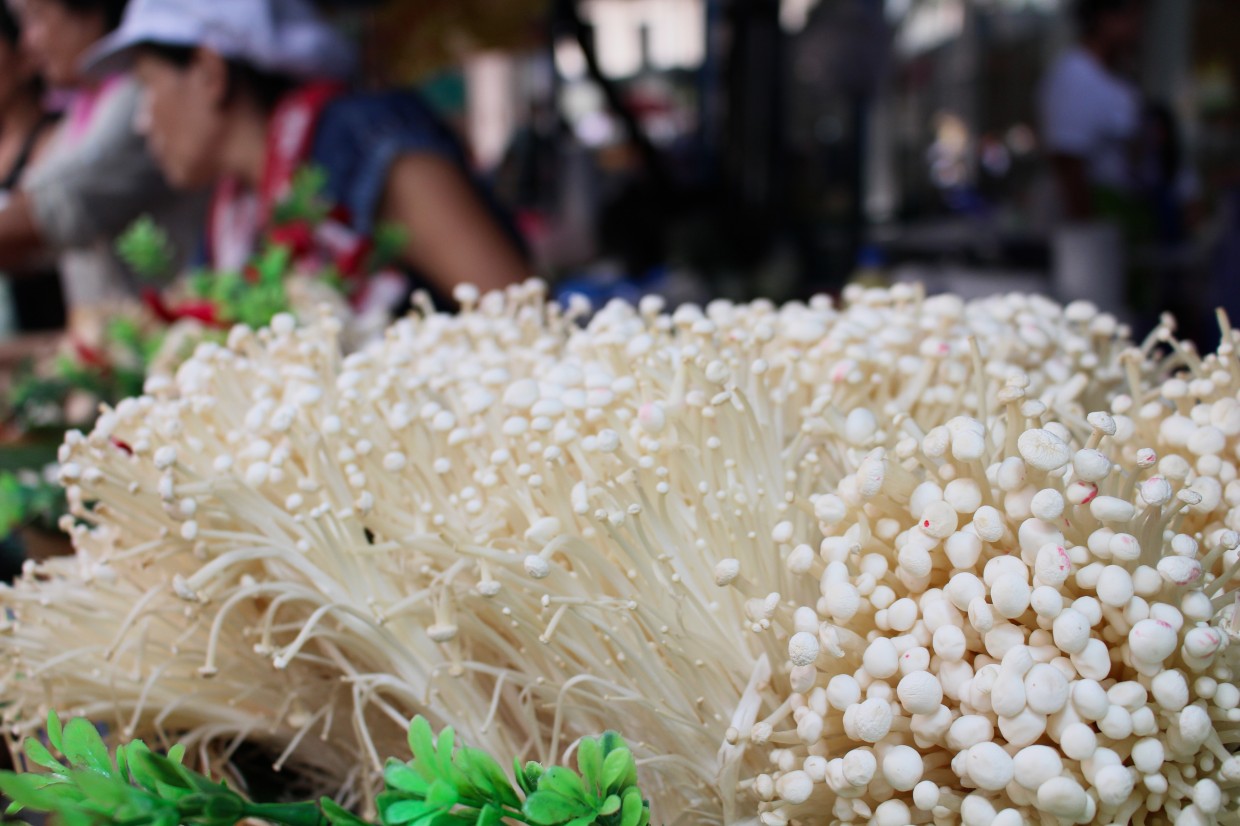 [one-half-first]
[/one-half-first]
[one-half]
[/one-half]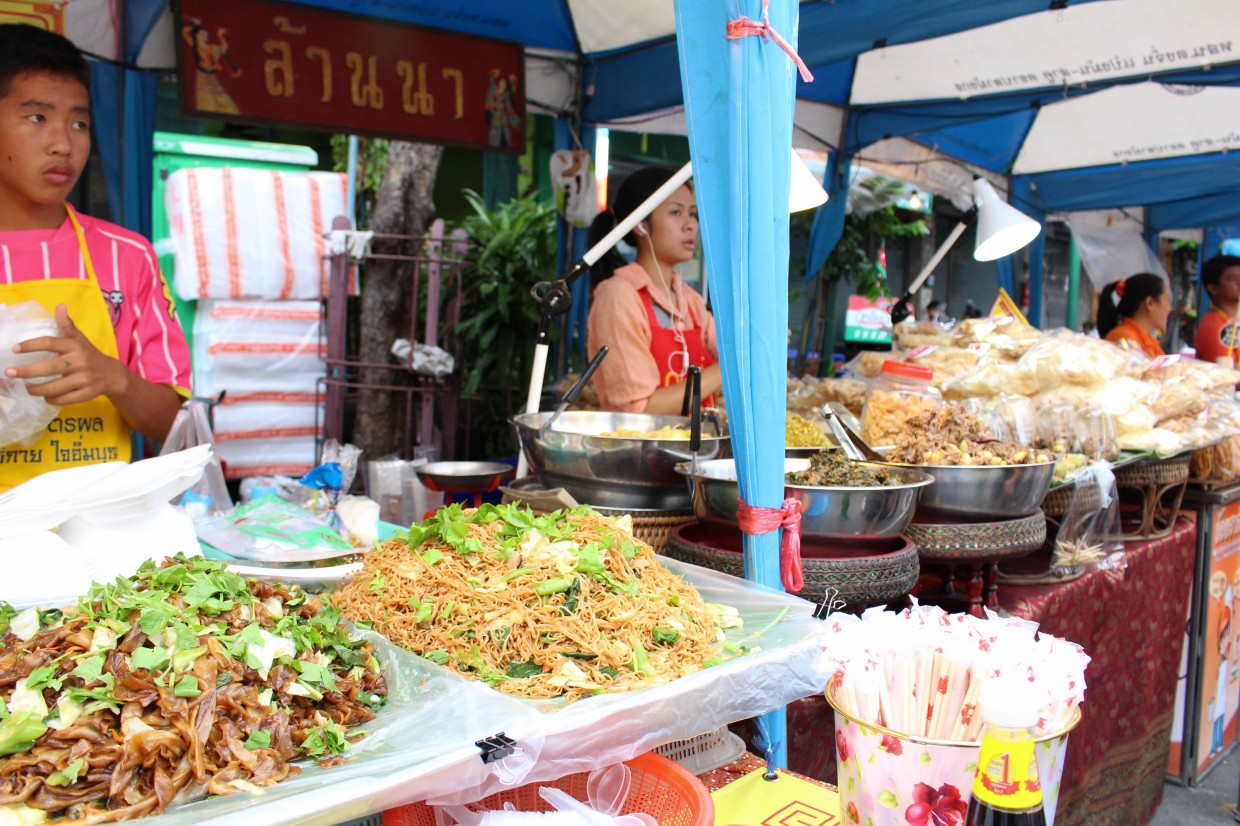 [one-half-first]
[/one-half-first]
[one-half]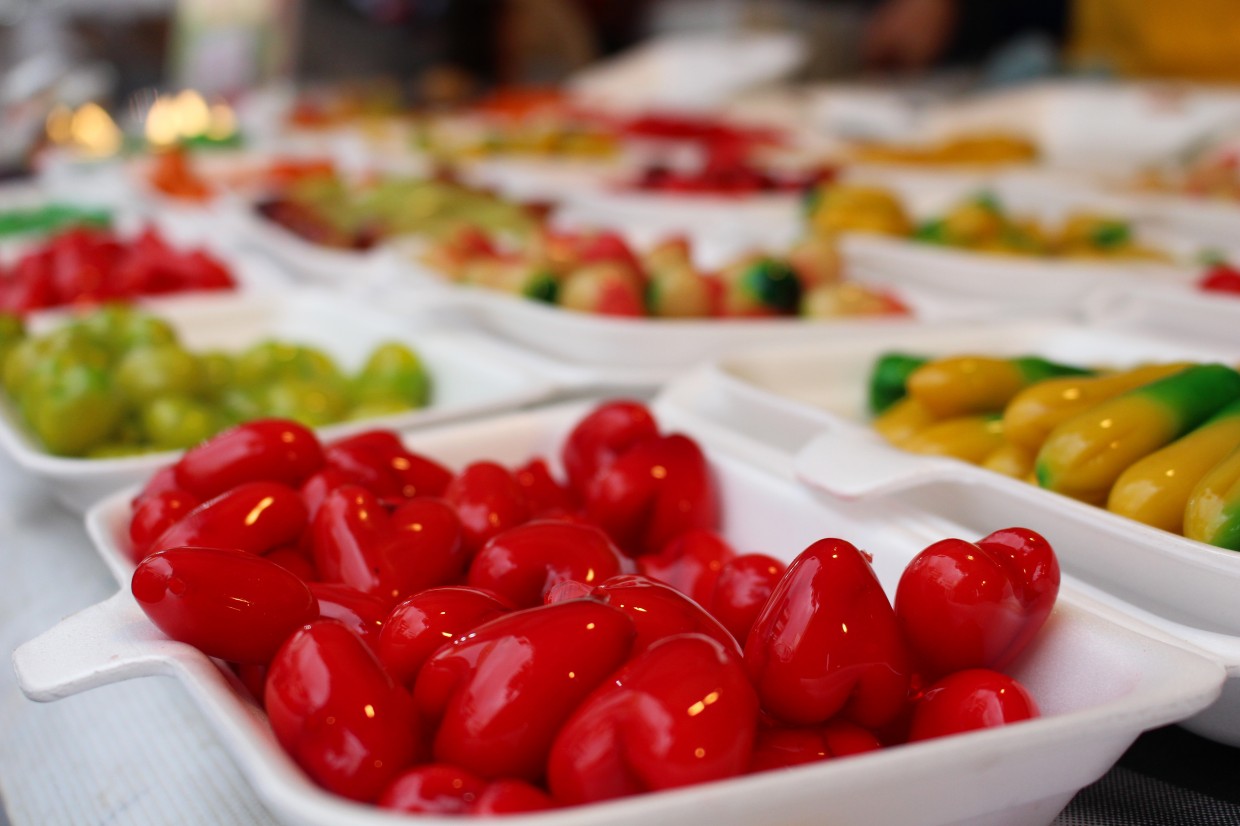 [/one-half]
That evening, after meeting the rest of the group, our group leader took us to a Thai Restaurant. There was nothing special about the restaurant from the outside, but the food was delicious. We didn't waste much time at the restaurant as this was our only evening in Bangkok (we would be leaving for Koh Phangan the next day by sleeper train).
We decided to go to that famous street every traveller seems to know in Bangkok: Khao San Road. Friends at home had told me to go to the backpacker's Mecca while in Bangkok. I was intrigued.
Hostel after hostel, Khao San Road is one long road littered with cheap touristy items, beach ware, souvenirs, numerous bars and street vendors trying to coax you into buying crunchy scorpions or tempt you with an amazing show of 'ping pong'. And tourists…the street was packed with young backpacking Westerners. To be brutally honest: I hated it.
[one-half-first]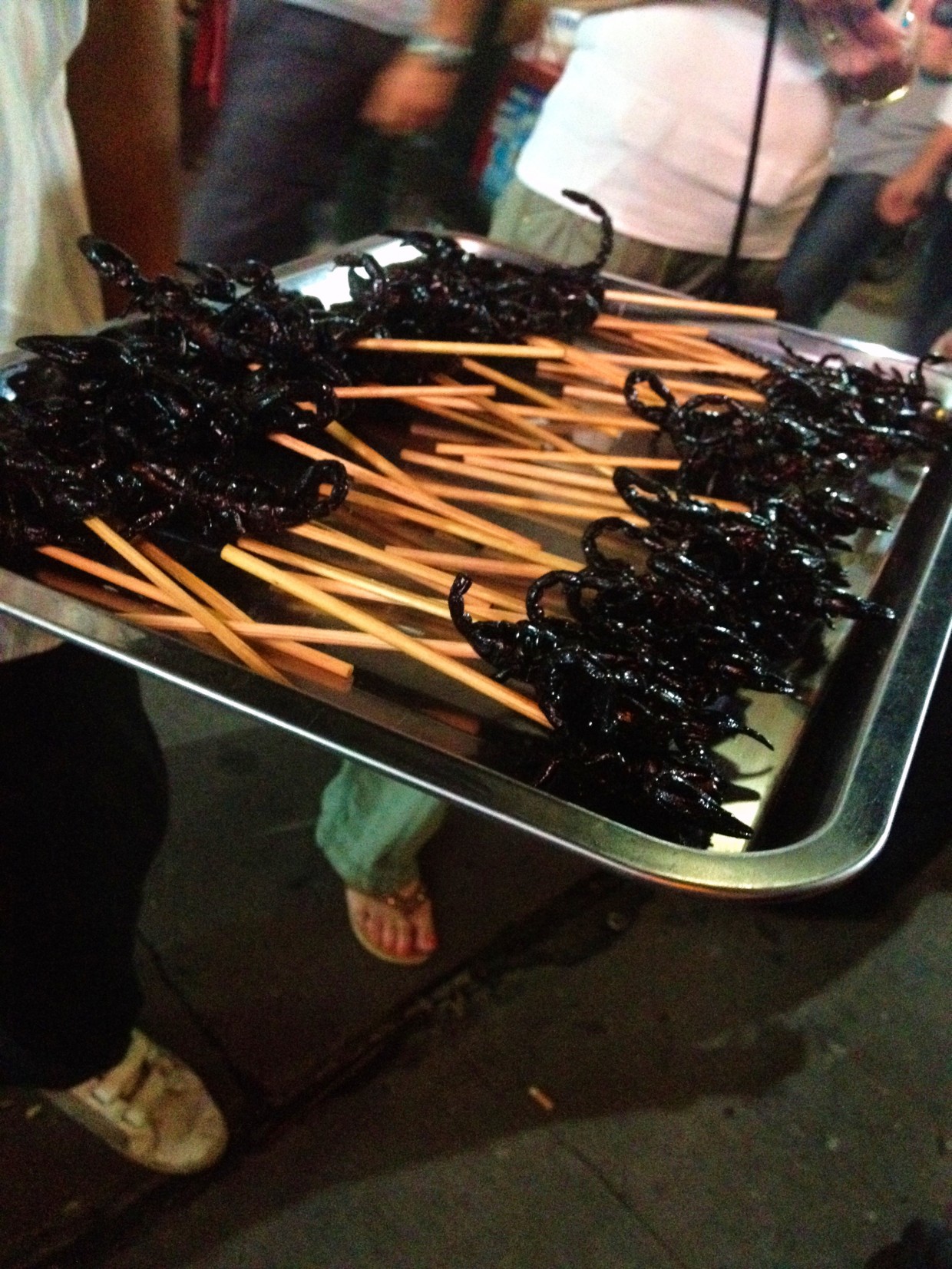 [/one-half-first]
[one-half]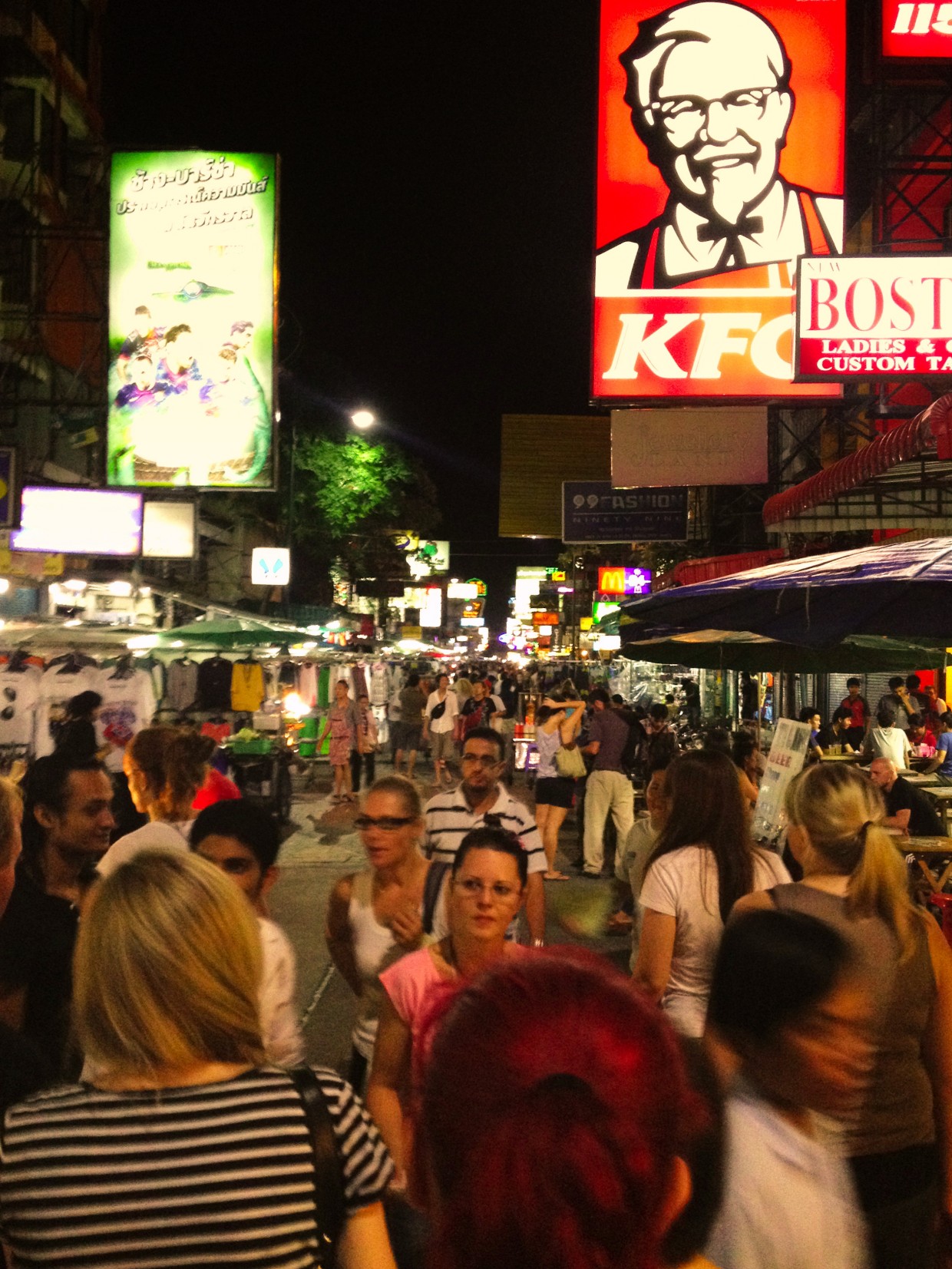 [/one-half]
I hadn't come all the way to the East to be surrounded by westerners and take part in all the gimmicks. I can see it is a great hub for solo travellers to meet fellow explorers, but it just wasn't for me. I realise hate might have been too strong a word, but I was disappointed.
We walked through the street for a little while, some of our group trying some scorpion, others buying some last minute goodies for the rest of the trip. We ended up in a quirky bar which had seen better days. Even though the bar wasn't the next Ritz, it was packed. Not only the tourists seemed to like the place, but the occasional cockroach would grace us with its presence, scuttling up the walls or running around on the floor.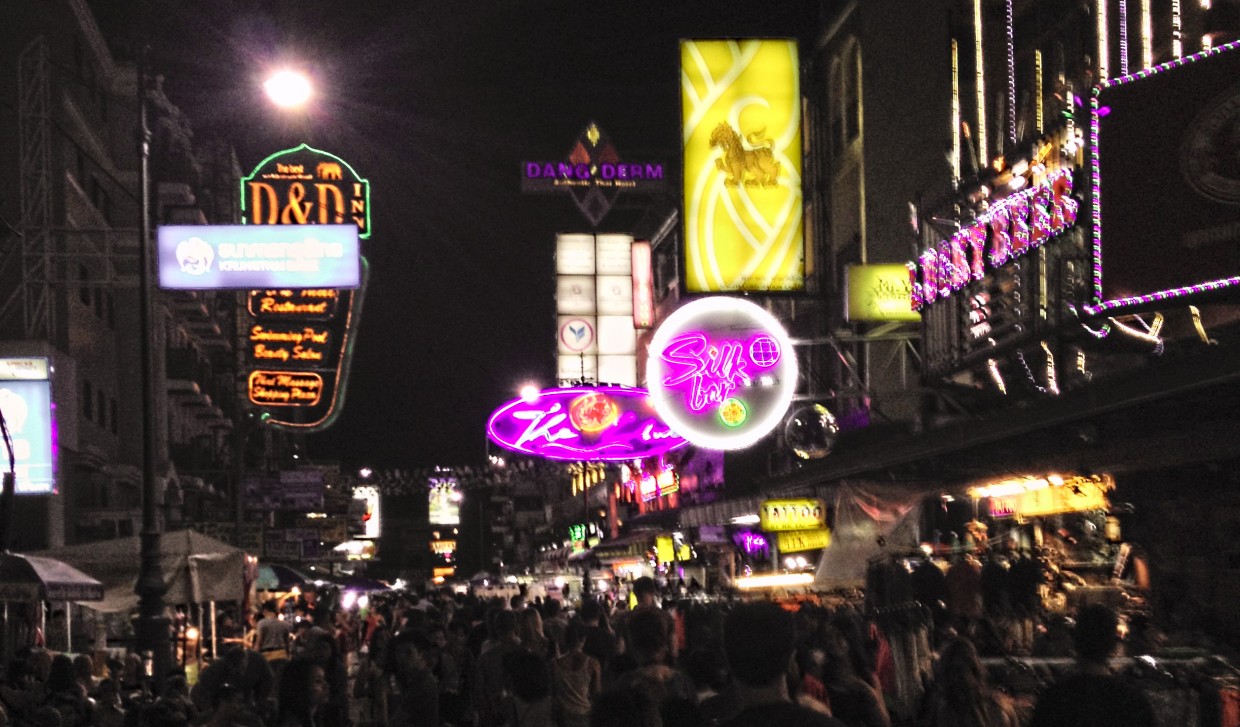 We decided to leave the late night snack for another day, and call it a night.
Back in the hotel, I decided not to pass judgement on Bangkok just yet. I still had a full day of exploration ahead of me before leaving the capital, so there was plenty of time and opportunities left to change my mind.