Barcelona is quite a sizeable city, with plenty of hotels to choose from. The city measures 102.15 km2 and has over 2500 hotels, making it a little tricky to find a good hotel.
On my 5 day trip to Barcelona we stayed at Hotel Barcelona Princess, a 4 star hotel near the Forum, Congress and Convention Centre and the former Olympic village. After the Olympic Games in 1992, the athlete's apartments were sold as accommodation for people looking to live in Barcelona. The whole area made a huge transformation, and is now a safe, modern environment, with quite a few apartment blocks, hotels, museums, green spaces, access to the beach and vibrant bars and restaurants in Port Olimpic.
Our Arrival
After our failed search to find the train station at the airport, we took a taxi to the hotel. The hotel is on the other side of Barcelona, so it took us a little while to get there (mainly because it was busy on the road).
The reception area is quite big, with a seating area, entrance to the 'Corner Bar' and the reception desk. We were quick to be served and checking in went smoothly. The reception clerk was friendly and was happy to answer all my questions about how to get around and where to find good restaurants.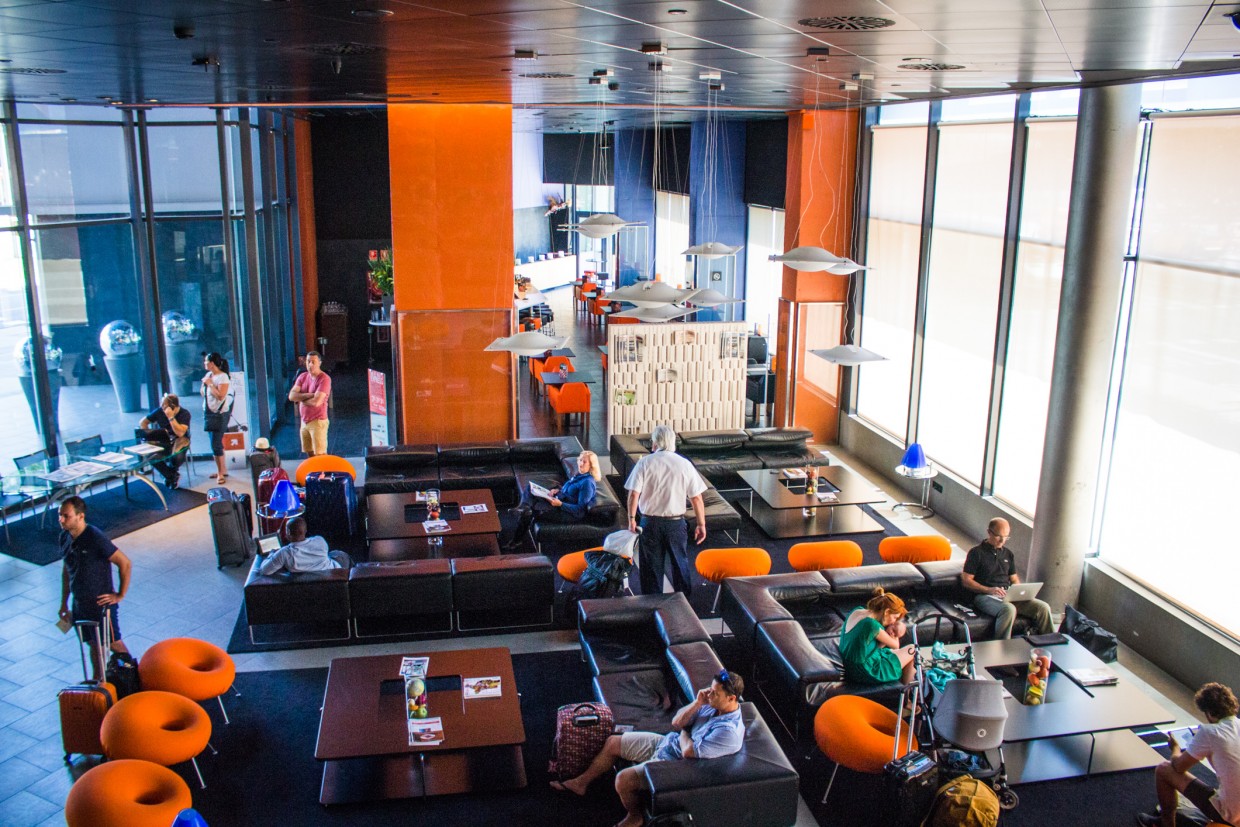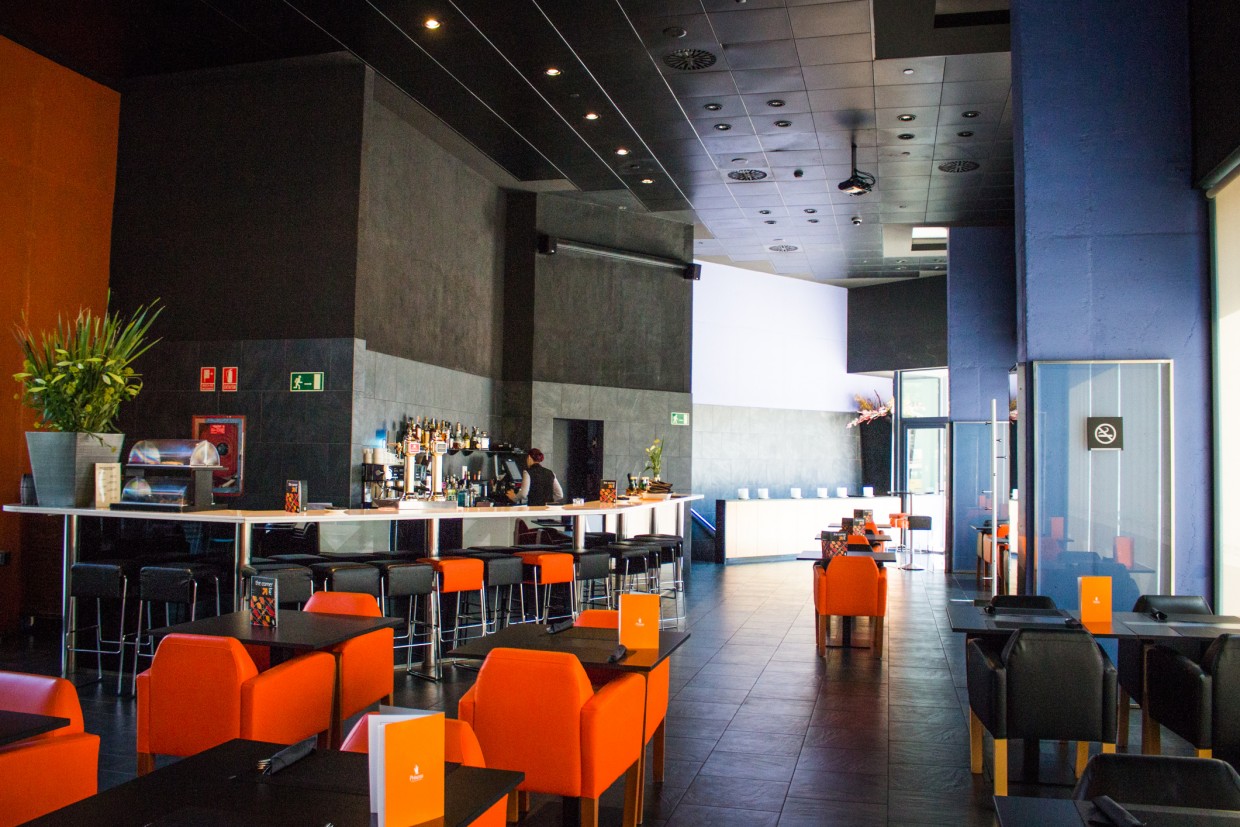 Our Room
Our room was on the 20th floor, with gorgeous views of the city and the mountains. As you walk in, we immediately found ourselves in the bathroom with floor to ceiling window looking into the bedroom and the beautiful view beyond. Don't worry, the bathroom can be made private. There's a door which separates the two rooms, and you can close the blind, giving you all the privacy you need.
The bathroom was immaculate, with a separate toilet and shower, and a long glass surface with sink, perfect for all your toiletries. A small 'gift' box is provided with a comb, shower cap, shampoo, shower gel, toothpaste etc…
Bathrobes and slippers are also provided as well as free wifi and free minibar!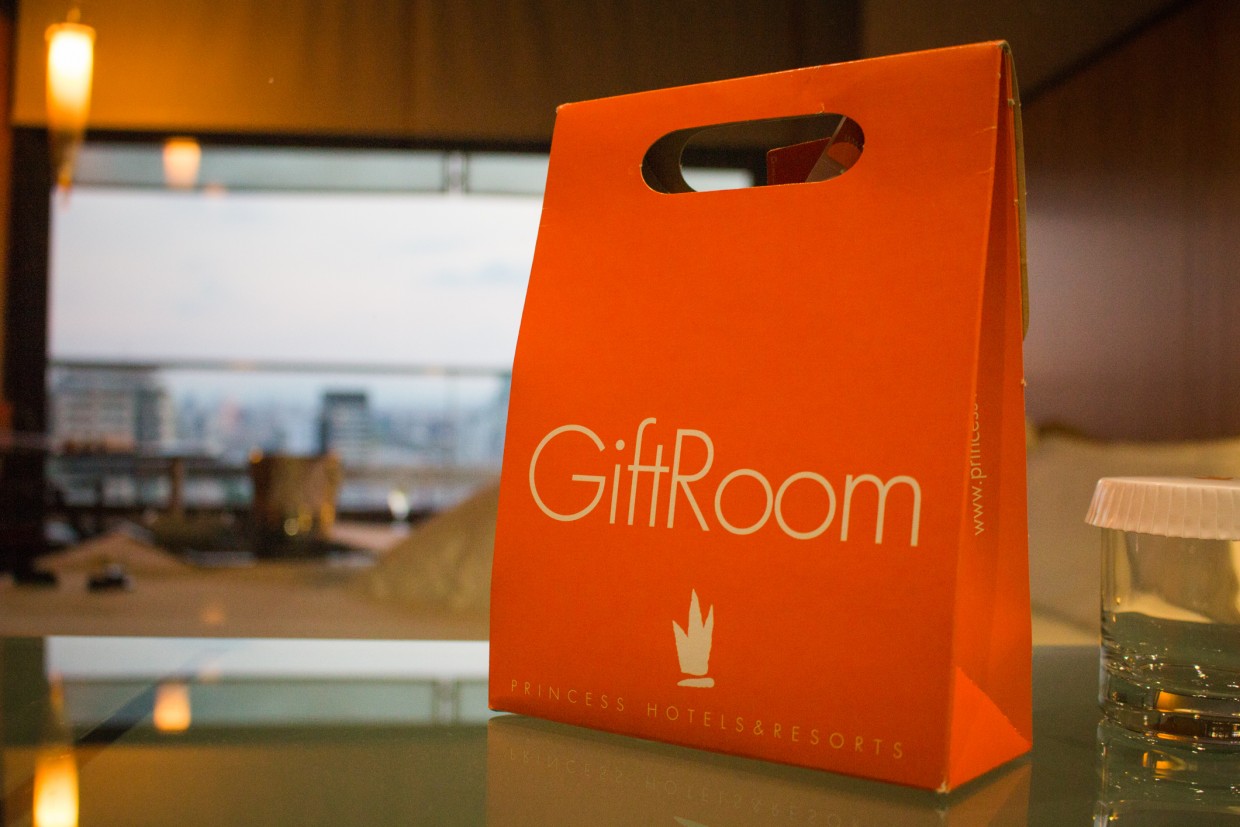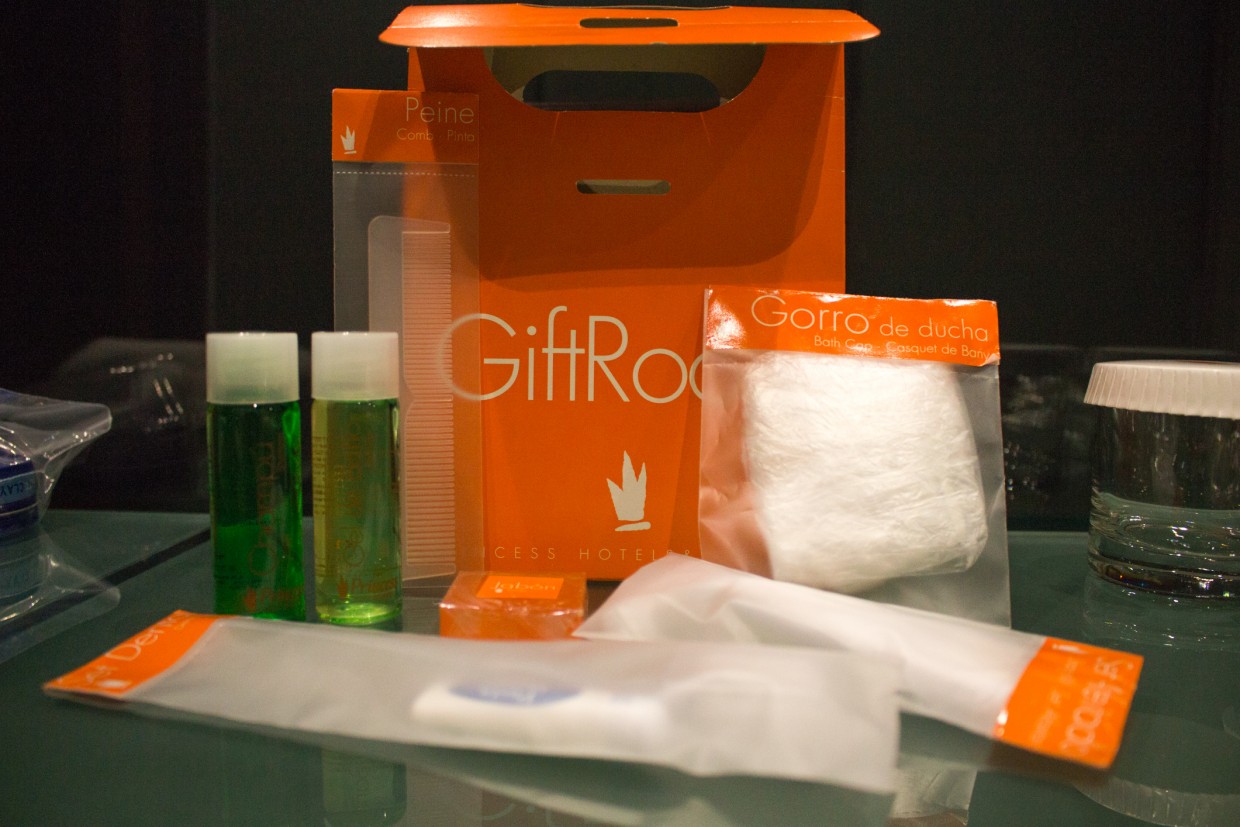 The bedroom had a generous sized bed, small flatscreen and a desk. As a welcome gift, there were two colourful salamanders waiting for us on the pillows, an ode to Barcelona's famous architect Gaudi. The main feature was the huge window and view. We couldn't get enough of this, so we kept the blinds open at all times even during the night. I can't think of a better way to wake up, watching the sun rise over the city while lying in bed..
ROOM TIP
Book a higher floor room for amazing views over the city or the sea.

Breakfast
The breakfast is buffet style with plenty to choose from. Hot savoury food such as scrambled eggs and sausages, a wide selection of pastries, bread rolls with spreads such as jams and cheese, ham and salami, a delicious selection of fruits and cereals, and a good choice of drinks, like coffee, freshly squeezed juices and milk.
Every morning I was able to have a different breakfast and sample different dishes.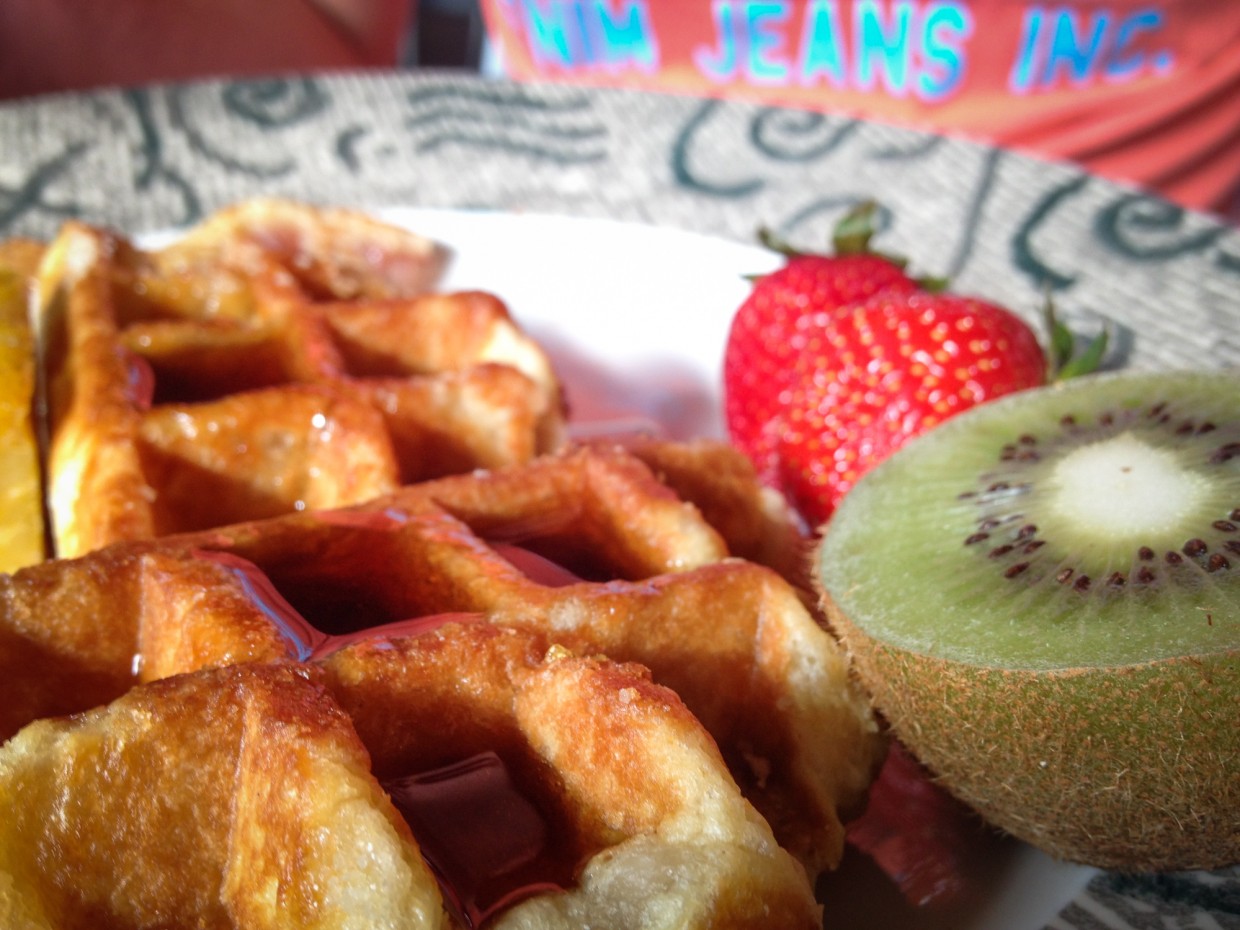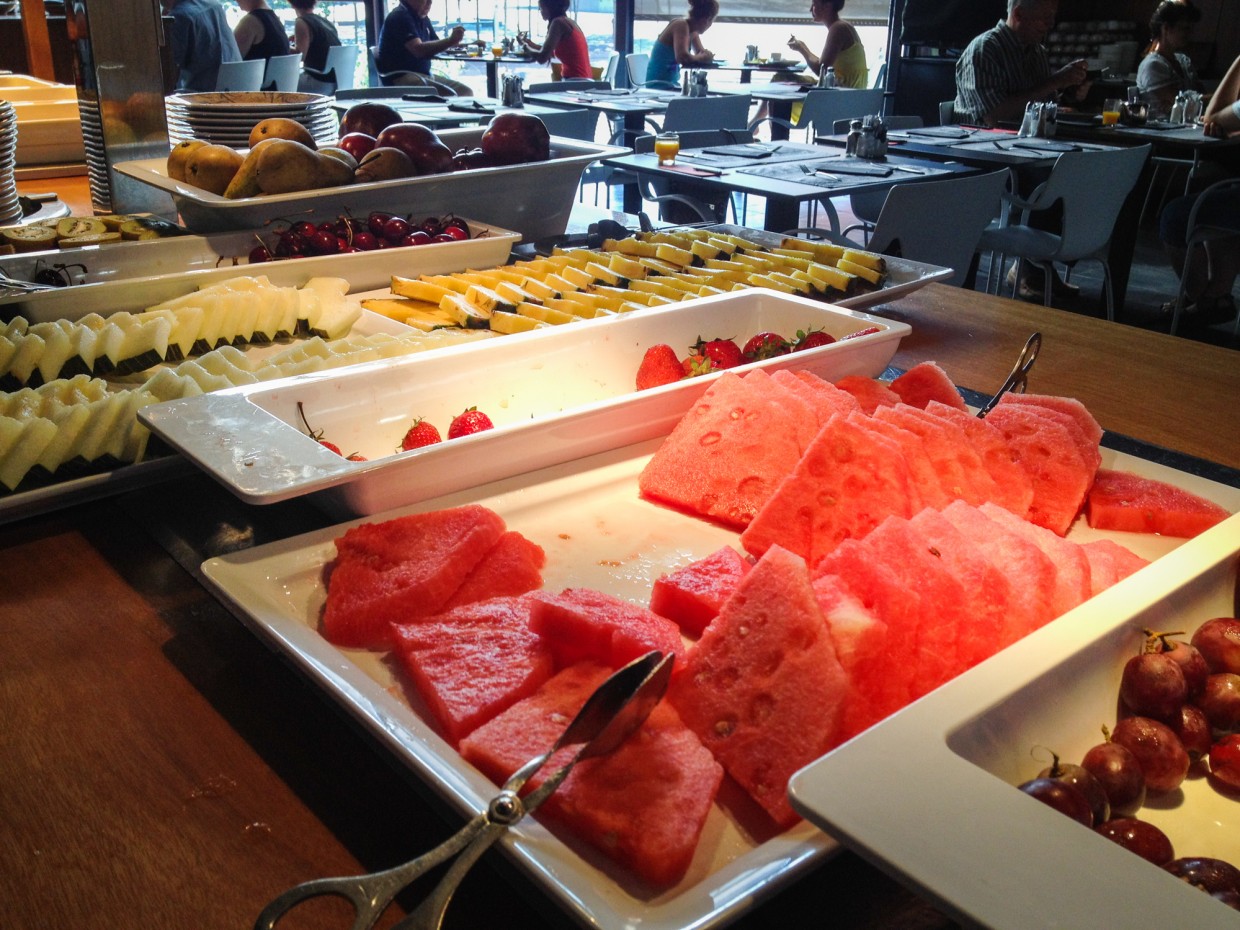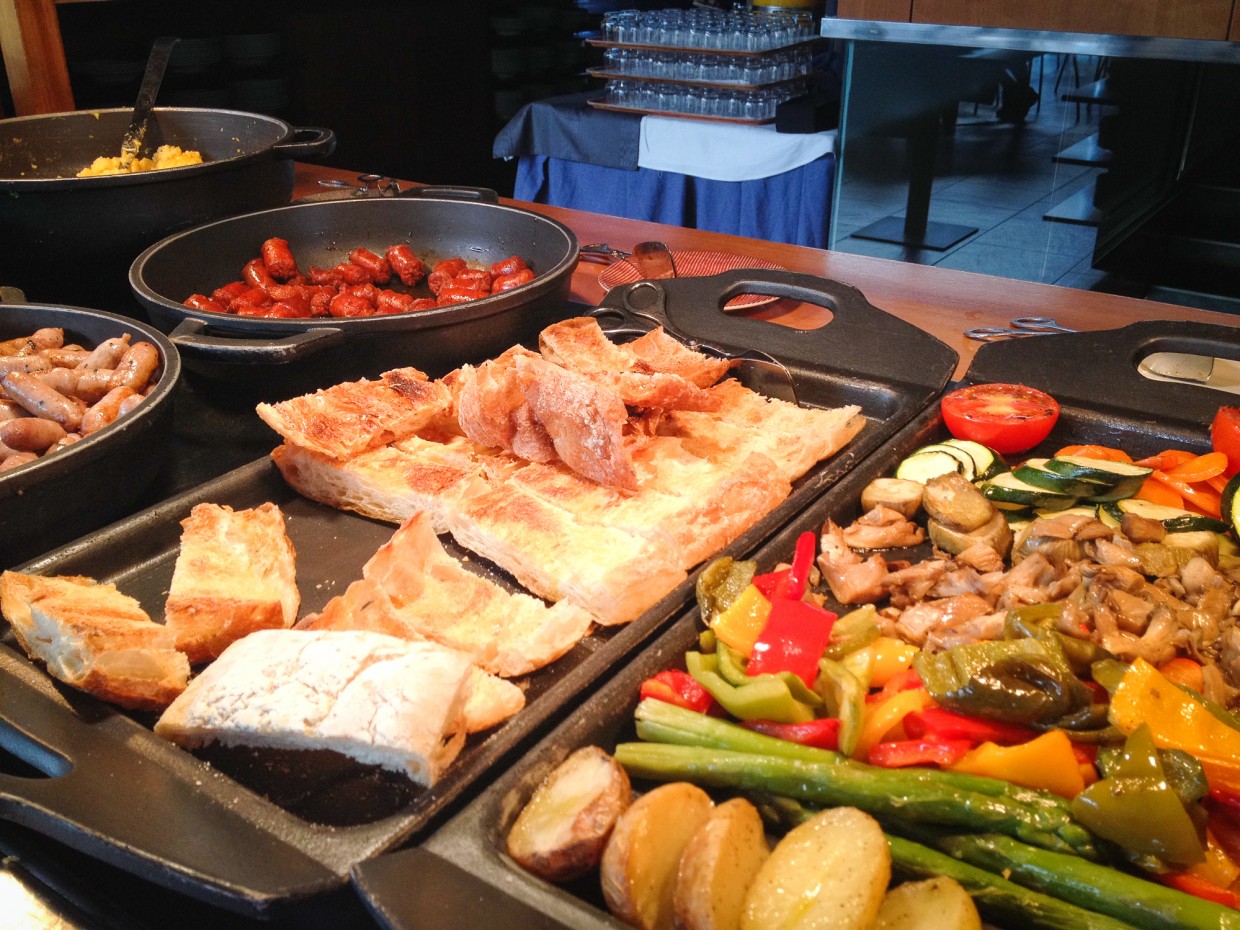 Pool
I was delighted to discover the hotel doesn't have 1 but 2 swimming pools. The first one is located on the 3rd floor, where you can also find the relax and Gym area. There are plenty of sun chairs available, and if you feel like sipping a cocktail or having a snack, there's the Gym bar that will surely satisfy your needs.
The second swimming pool is located on the 23rd floor, and overlooks the sea. The Desigual bar will serve your favourite drinks at the pool or relax in the Desigual loft when it gets too hot outside.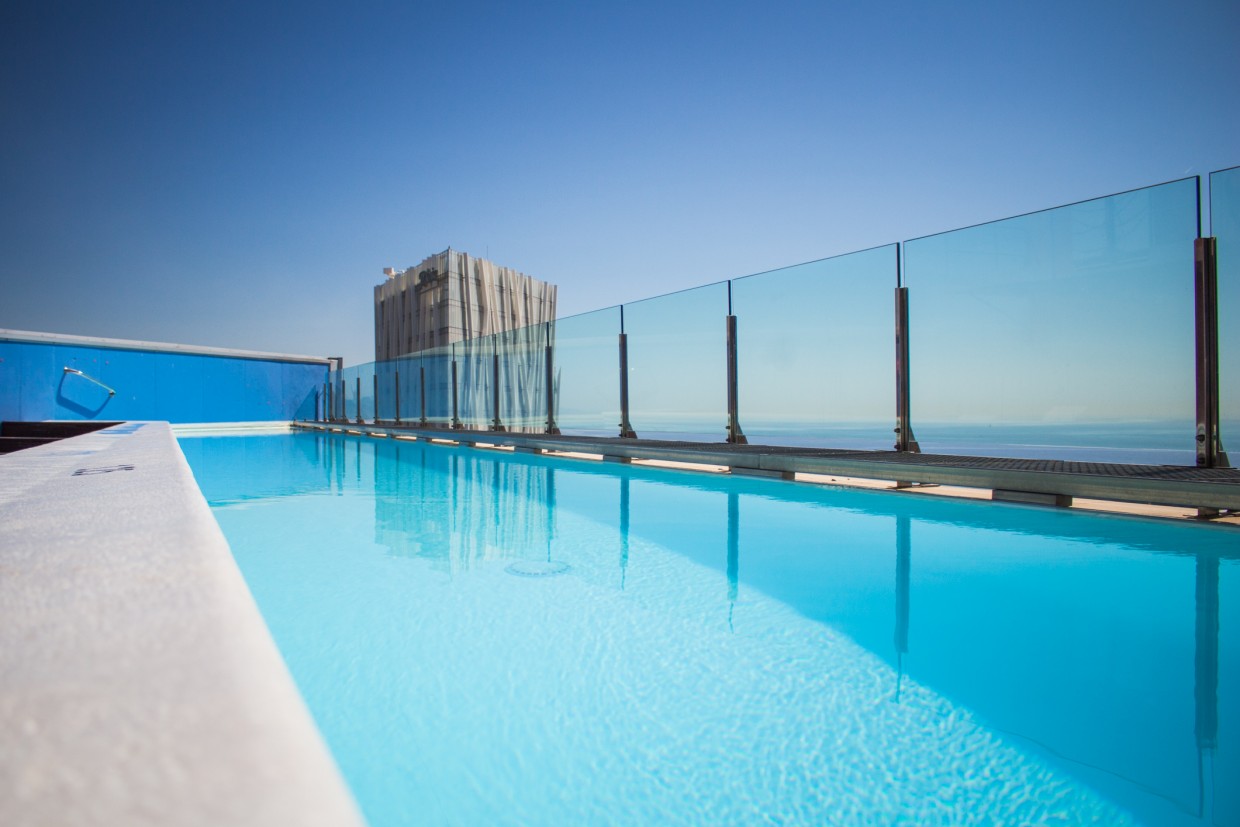 POOL TIP
If you like a relaxing swim, head over to one of the pools after 7pm, when most guests have left. The pools stay upon until 9pm and there is plenty of time to get ready and head into town for some delicious tapas.
Desigual
You might have heard of Desigual, the colourful Spanish clothing brand. Desigual has partnered with Hotel Barcelona Princess and were given floor 23 and 24 as a design project. The results are 18 colourful rooms, with Desigual designs on the walls and bed covers, and a Desigual bar to relax.
I love the brand, and have a few Desigual items myself, so to see these floors transformed in their style was a great experience and definitely makes the hotel stand out.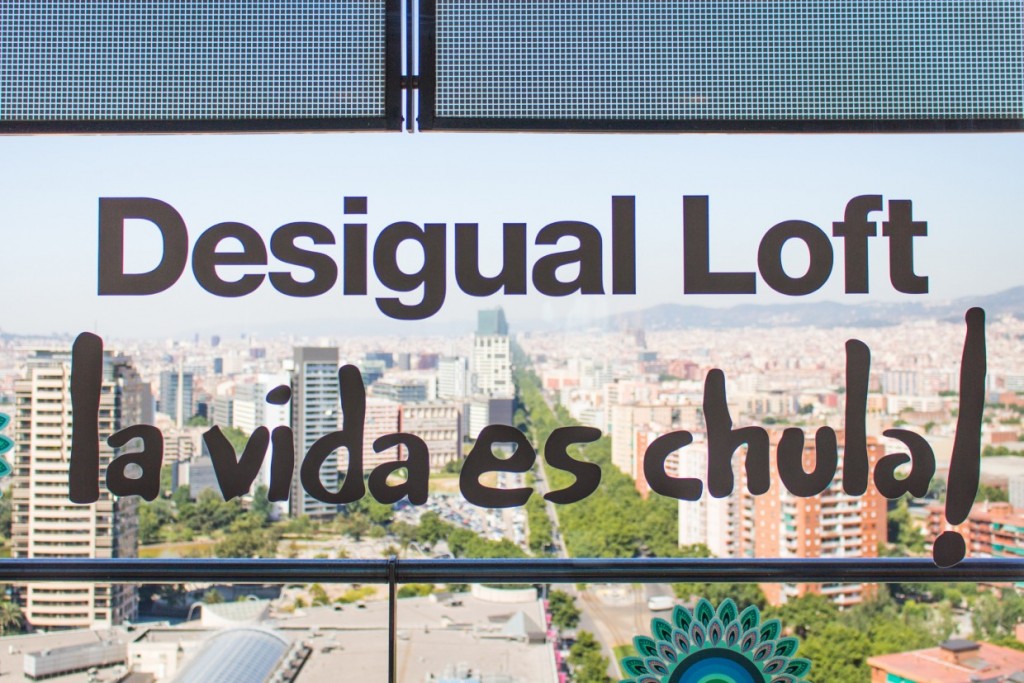 Facilities
Apart from the two pools and Desigual loft, the hotel also boasts a Gym, Sauna and relax area, free to use. The hotel is also equipped for business meetings and events, giving you a choice of 6 meeting rooms for any occasion.
There are 2 restaurants and 3 bars at the hotel, giving you plenty of choice if you're looking for a drink or snack.
What I really liked about the hotel is that they have a separate computer area where you can look up some Barcelona guides and print tickets/maps/anything that will help you discover Barcelona. All free of charge.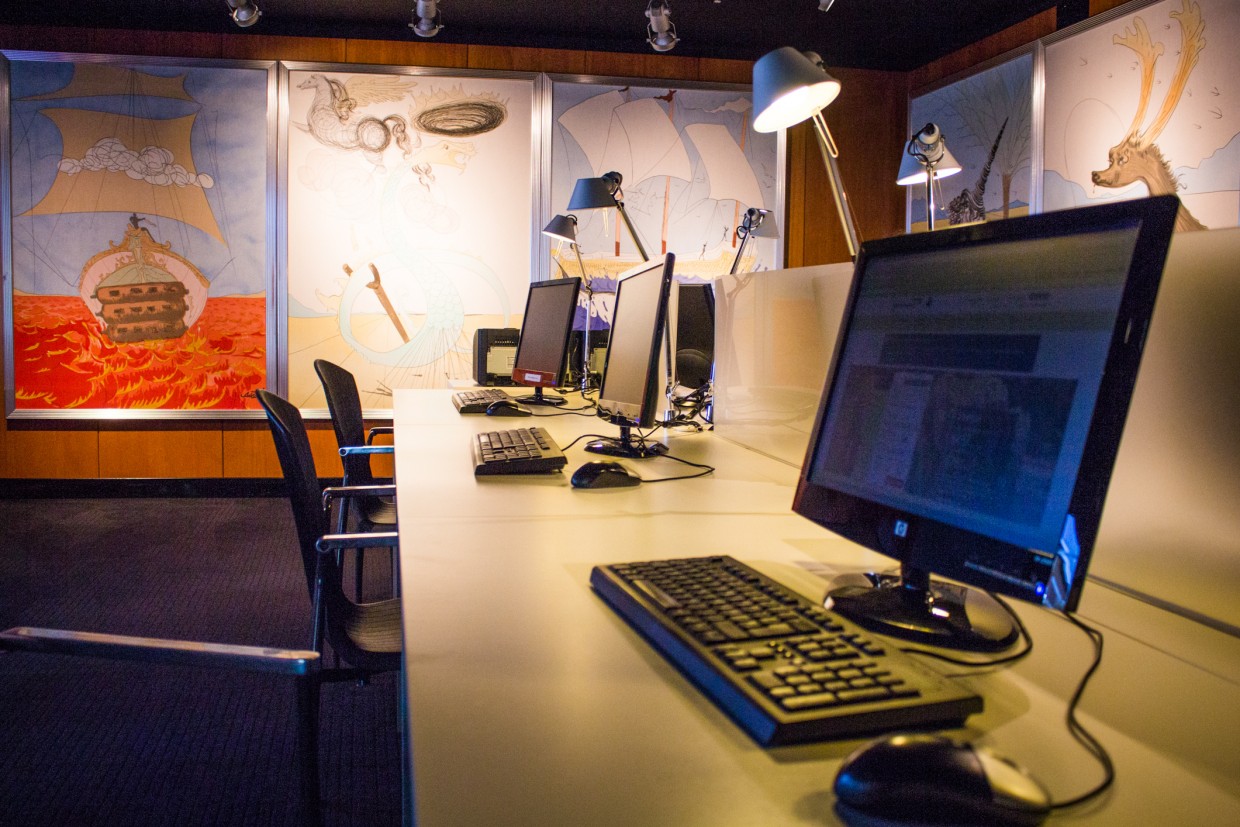 Transportation
FROM THE AIRPORT
A taxi will cost around €35-40, depending on traffic.
You can also take the train to Passeig de Gràcia and take the metro from there to El Maresme Forum, the stop nearest to the hotel. You can use the Barcelona Card for the train and metro, otherwise, it costs €4.10 for a single train ticket and €2.15 for a metro ticket or T10 (A travel card valid for 10 journeys) cost €9.95 for zone 1.
EXPLORING BARCELONA
A taxi will cost around €10-€12 and is fairly quick (10 min). There is a taxi rank right outside the hotel, so you never have to wait for a taxi.
You can also take the metro. The closest metro station is El Maresme/Forum and will take you right to the centre without having to change lines.
The sightseeing bus is very convenient. There are three routes, and the green routes passes just outside the hotel. The price is €27 for a day or €38 for 2 days. Take the route to Port Olimpic and change to the red route which takes you right to the centre. I suggest buying a 2-day ticket and exploring all routes..
Around The Hotel
SHOPPING CENTRE
There's plenty to see and do around the hotel. A shopping centre is located nearby, with a good choice of restaurants. We went here on our first night, and I had one of the tastiest tapas I've eaten in Barcelona. There's a great atmosphere and busy until midnight.
BEACH
For the ones that love the sand and sea, the beach is only a short walk away.
MUSEUM
Museu Blau is just across the road from the hotel. The museum of natural sciences cost €6.
PORT OLIMPIC
Port Olimpic is only a short metro trip away, and is a great evening spot, with bars and restaurants serving great seafood (I highly recommend La Barca Del Salamanca). If you're feeling very lucky, pay a visit to the casino on the other side of the bars and restaurants.
More Info
-> Website: Hotel Barcelona Princess
-> Address: Diagonal, 1 – HB-004302 – 08019 Barcelona – Spain
-> Classification: 4-star
My stay was partly sponsored by Hotel Barcelona Princess, however all opinions are my own and you will always read my genuine thoughts and experiences.