Spring has finally arrived and with it, the start of cherry blossom season in Vancouver. Over 40000 cherry trees, and about 50 different cultivars, bloom all around the city, painting the streets in shades of white and pink.
Just like many Vancouverites, I love wandering the streets on a sunny spring day, marveling at these blossoms that make gloomy winter days seem like a distant memory.
Cherry blossom season runs from late March and ends in early May. This gives us plenty of time to catch a glimpse of the blossoms in and around Vancouver.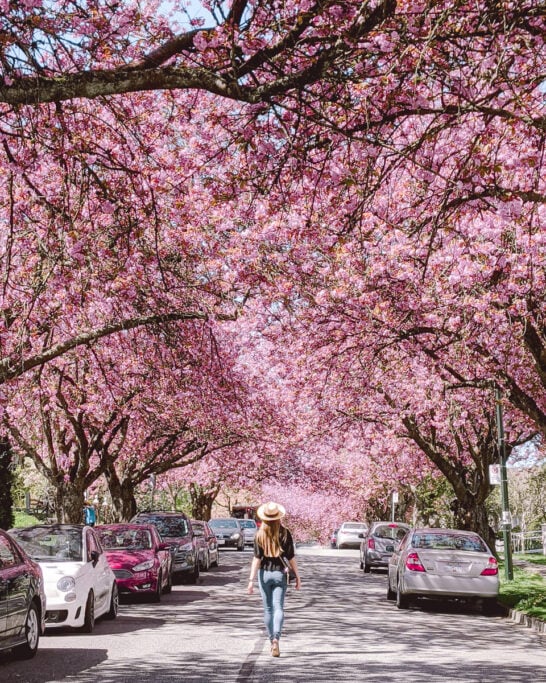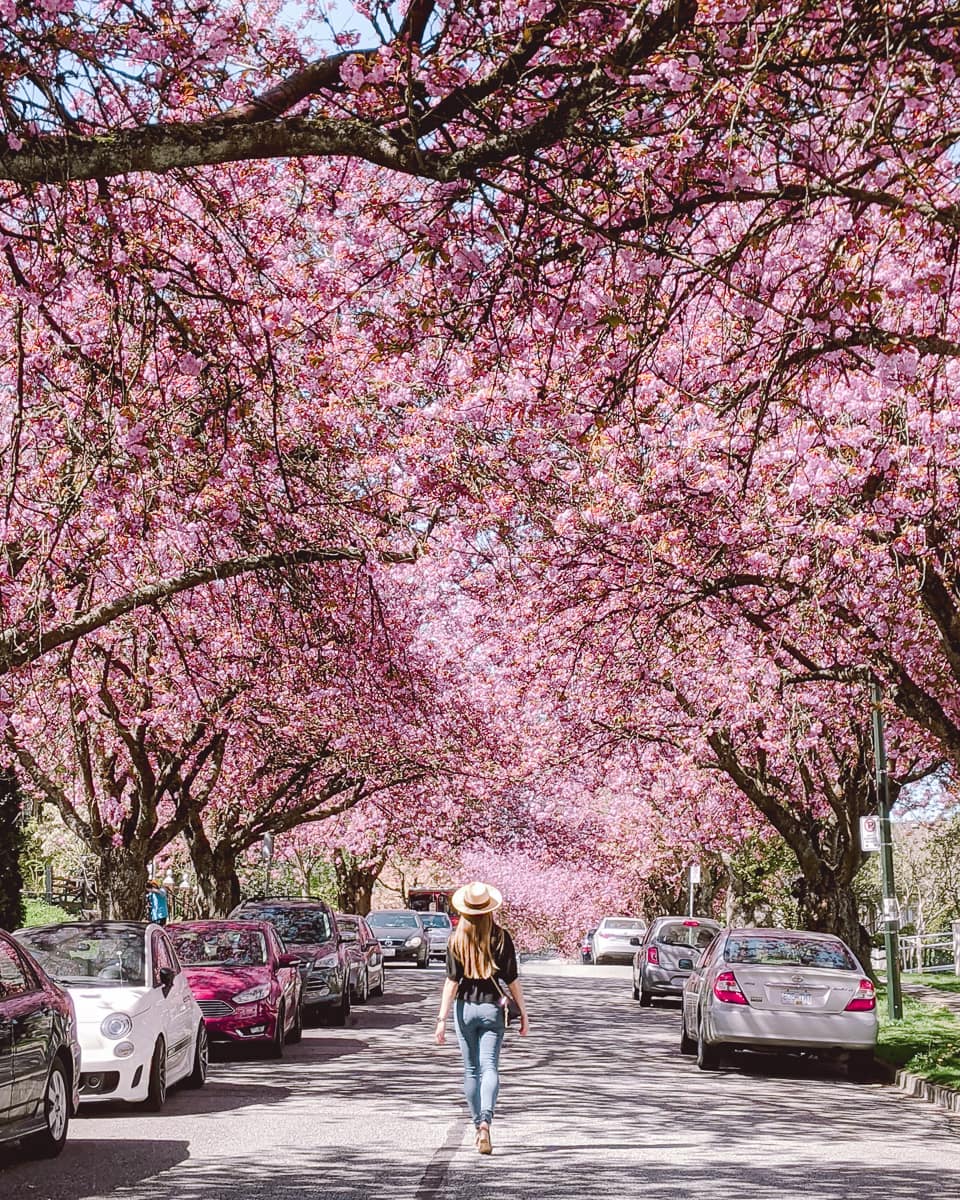 It's a great display and a feast for the eyes (as well as to the other senses), as you walk amidst the blossoms, enjoying a variety of sights and fragrances – from the creamy white clusters of cherry to the delicate, sweet scent of Yoshino-, plum- and apricot-trees.
It's a dazzling spectacle of nature; one that can only be witnessed during this time of year.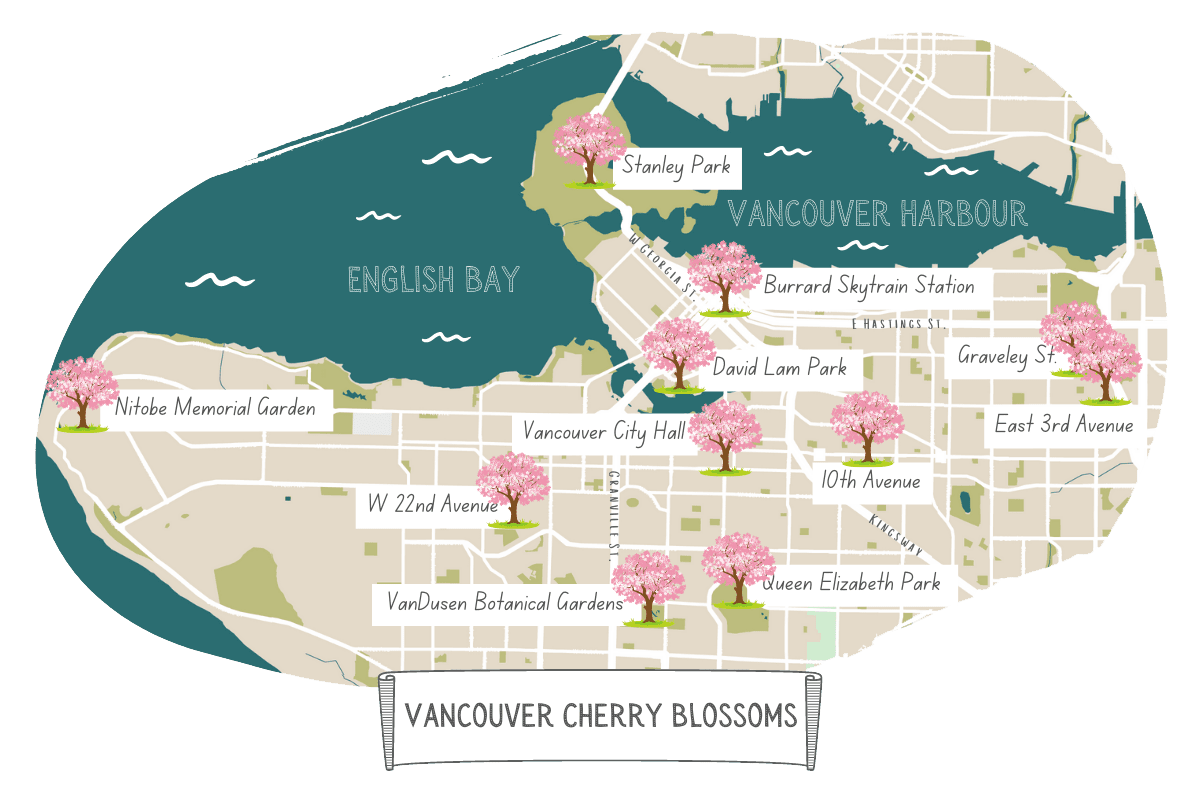 Parks and Gardens
David Lam Park
This Yaletown park is a great place to take an afternoon stroll or enjoy a picnic.
Here, you can see over 100 Akebono cherry blossom trees. These trees were planted in commemoration of the 2010 Olympics.
VanDusen Botanical Gardens
Vancouver's VanDusen Botanical Gardens is an urban oasis that brims with colour and inspiration.
With lush greenery and a stunning display of blossoms, it's the perfect place to take in the beauty of spring.
More than 100 cherry trees can be found throughout the botanical gardens.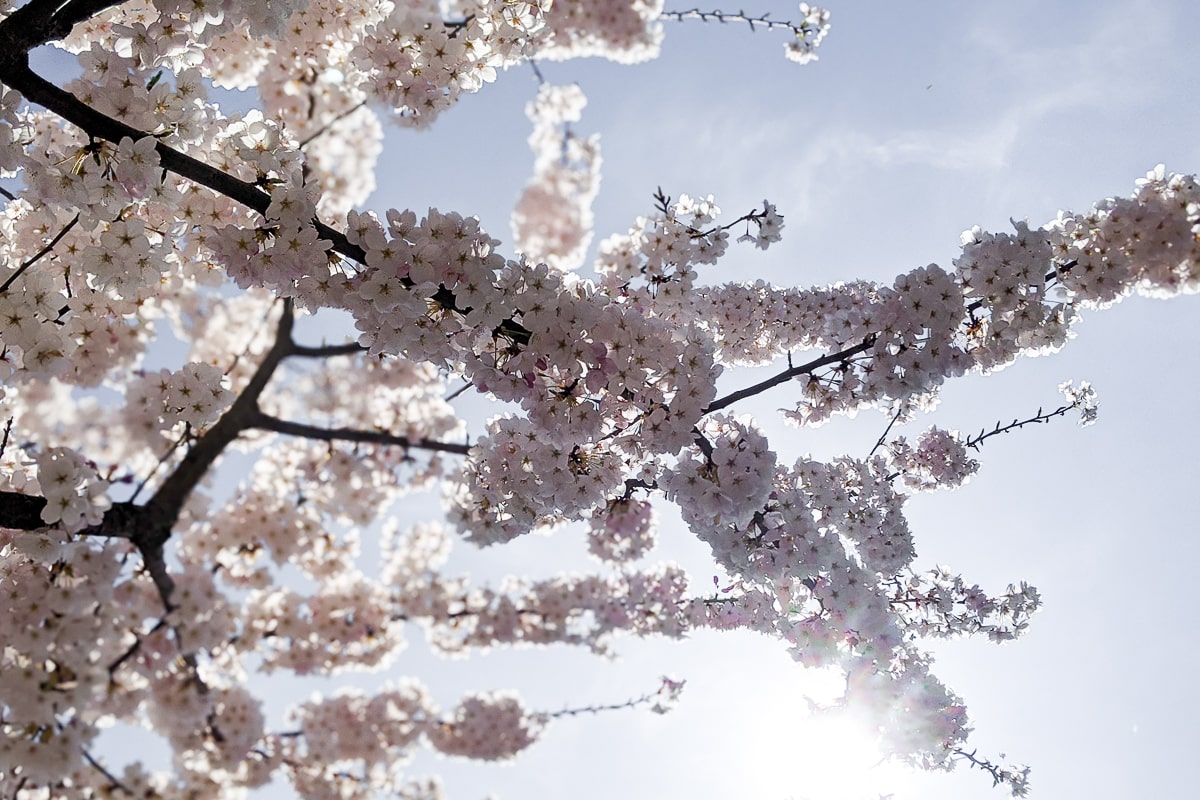 Stanley Park
Several blossoming trees can be seen in Stanley Park: particularly near the rose garden, along the pathways leading to the Japanese War Memorial and near the eastern edge of Lost Lagoon.
Apart from cherry blossoms, dogwood blossoms and flowering plum trees are also found throughout Stanley Park.
Queen Elizabeth Park
Queen Elizabeth Park features several varieties of cherry trees. These bloom at different times between early March and late April.
The park also hosts Cherry Blossom Festival events, so it's a great place to visit during spring.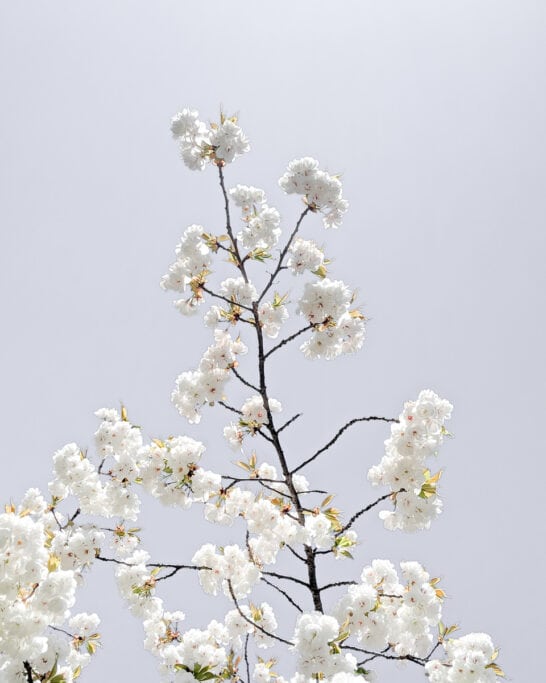 Nitobe Memorial Garden
Make sure to visit UBC's Nitobe Memorial Garden for a quiet experience.
This beautiful Japanese garden features colourful cherry trees that are scattered throughout the grounds.
Burrard (SkyTrain) Station
Take a walk in the shadows of the Burrard Towers at Art Phillips Park, a small plaza behind the station.
You will be surprised by how quickly you find yourself immersed in cherry blossom paradise here.
Vancouver City Hall
The grounds of Vancouver City Hall are home to several varieties of cherry trees.
The Accolade cultivars on the north side are the most spectacular, flaunting their pink petals against the backdrop City Hall's grey walls.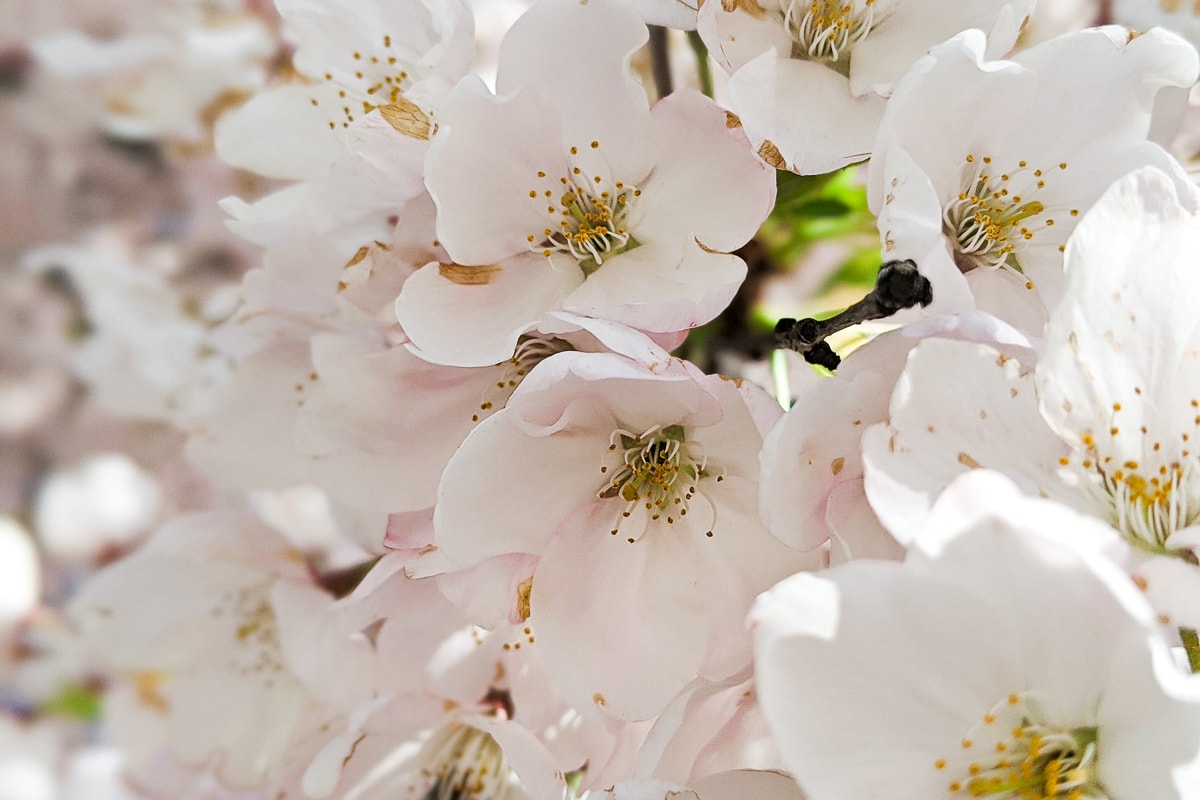 Residential Streets
Graveley Street
Many people flock to see the large cherry trees on Graveley Street, found between Lillooet and Windermere Streets, in the Renfrew neighbourhood.
10th Avenue
Many cherry trees bloom between Fraser and Clark on 10th Avenue.
West 22nd Avenue
West 22nd Avenue is lined with beautiful blossoms, dotted between Arbutus and Carnarvon Streets.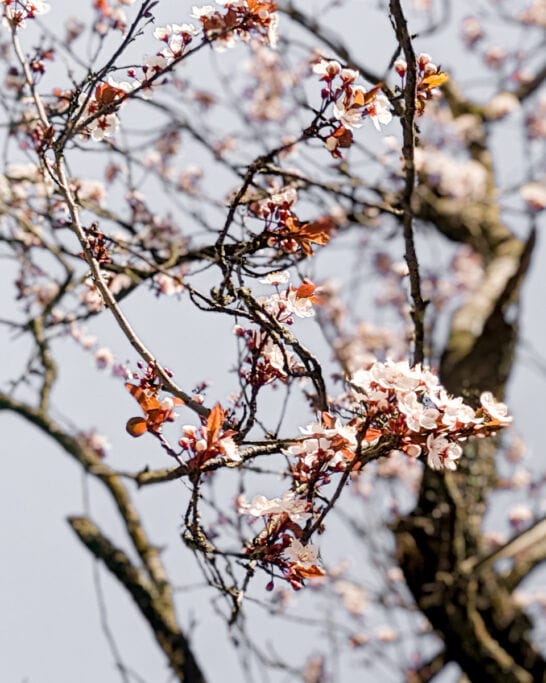 East 3rd Avenue
A wide row of stunning pink flowers lines two blocks of East 3rd Avenue, (between Rupert and Skeena Streets) perfectly framing the Akali Singh Sikh Temple.
BC Parkway
BC Parkway is a bike route that runs underneath the Expo Line of the SkyTrain.
During springtime, it is particularly beautiful along Vanness Street (in East Vancouver).
Cycle east from 29th Avenue Station past Joyce Station, where you'll pass some more beautiful cherry blossoms, and continue onto Burnaby Public Library, near Metrotown, to see more blooms over in Burnaby.
Plan Your Cherry Blossom Adventure
The Vancouver Cherry Blossom Festival has created this excellent map. It marks all the spots where you can find cherry blossoms; details when they're in bloom; and highlights which ones are favourites among Vancouverites.
Note: When heading out onto the residential streets, please be aware of the cars and be respectful of private property.