During my short visit to Oudtshoorn, I visited the Cango Wildlife Ranch, an organisation which works towards the conservation of cheetahs and other endangered species, and has been breeding endangered species for over 28 years.
I love cheetahs, they are without a doubt my favourite cat, and because I had never seen a cheetah up close, I was very excited to visit Cango Wildlife Ranch and learn about their conservation program.
"Any reintroduction must be done under extremely strict IUCN guidelines and the problem of why that animal became extinct in that area in the first place needs first to be addressed. – Cango Wildlife Ranch"
"The purpose therefore of breeding our animals, which we are quite open about, is to bolster the gene pool of ex-situ animals. – Cango Wildlife Ranch"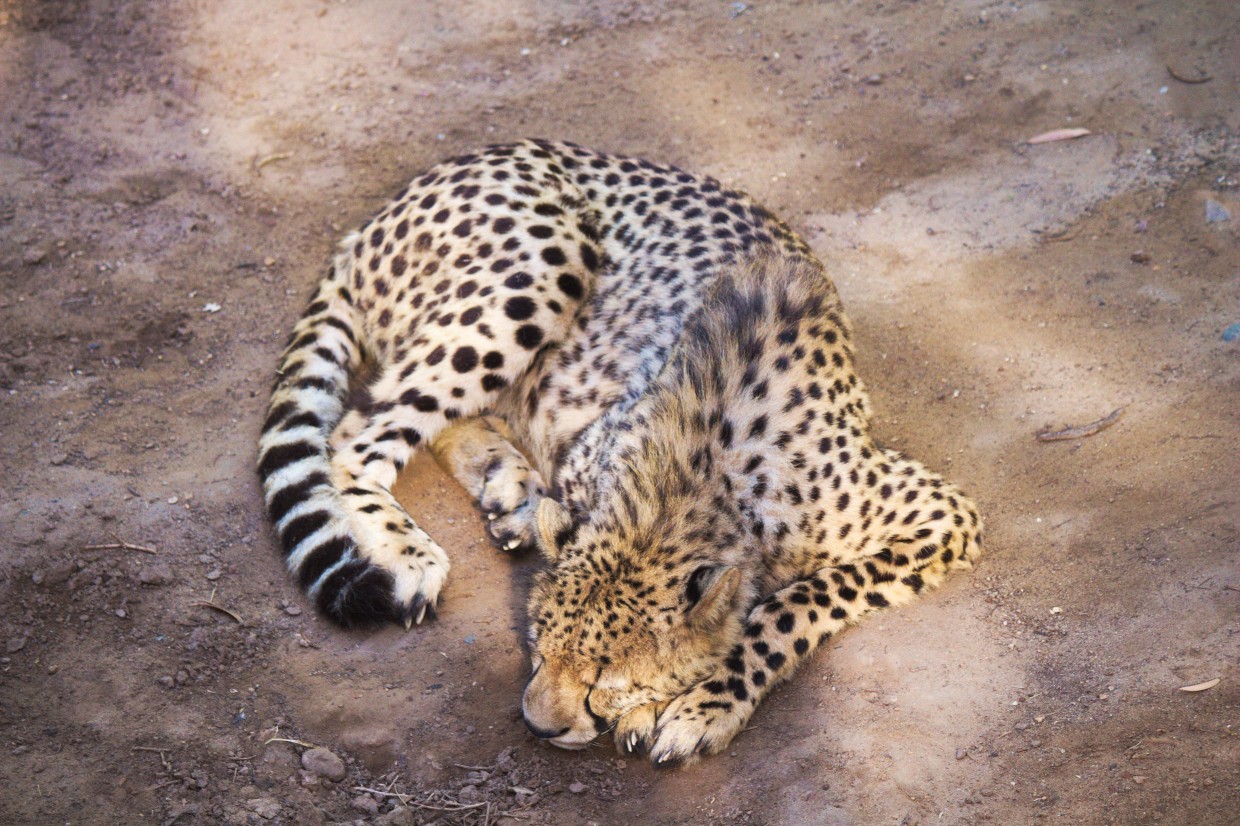 The Cango Wildlife Ranch offers encounters with these beautiful animals through their ambassador animal program to raise awareness. All ambassadors are raised and hand fed from the day they were born and are conditioned with positive reinforcement practices.
Upon arrival, we left our bags and accessories in a locker before a staff member sprayed our hands and shoes with anti-bacterial and anti-fungal spray to prevent germs being transmitted. I was slightly nervous, the cheetahs are after all predators.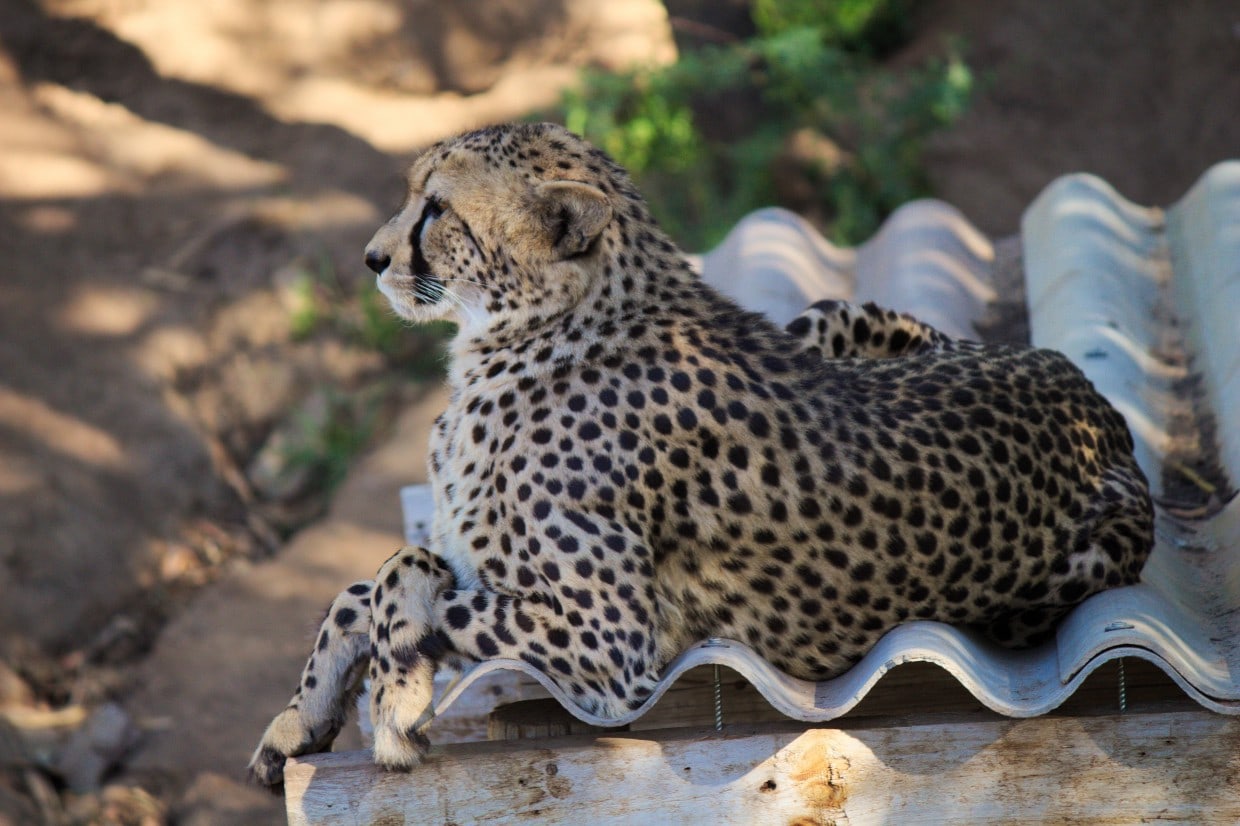 My boyfriend and I were accompanied by 3 staff members. As we entered the enclosure, we walked up to Mia who was relaxing in the shade and purring very loudly. I had no idea cheetahs could purr that loud, and she never stopped during our visit. We were allowed to stand or sit on our haunches next to the cheetah, and only touch its head, back and sides.
I was still quite nervous when I was touching Mia's back, especially when she occasionally turned her head towards me, but after a while I relaxed. Mia looked very tame, even licking the staff member's hand.
We were in the enclosure for around 15 minutes. Plenty of time to take photos, ask the staff tons of questions, and just enjoy being so close to this amazing cat.