You might have heard of Route 66 in America, but South Africa has its own tourist road with beautiful scenic landscapes and quaint little towns along the way.
Cape Route 62 crosses the Western and Eastern Cape, from Cape Town to Oudtshoorn and Langkloof to Port Elizabeth.
We drove Route 62 on our way to Shamwari in the Eastern cape from Cape Town, with a sleep over in Oudtshoorn. The first leg of our journey took us around 5 hours to Oudtshoorn from Cape Town, with a few petrol stopovers.
[one-half-first]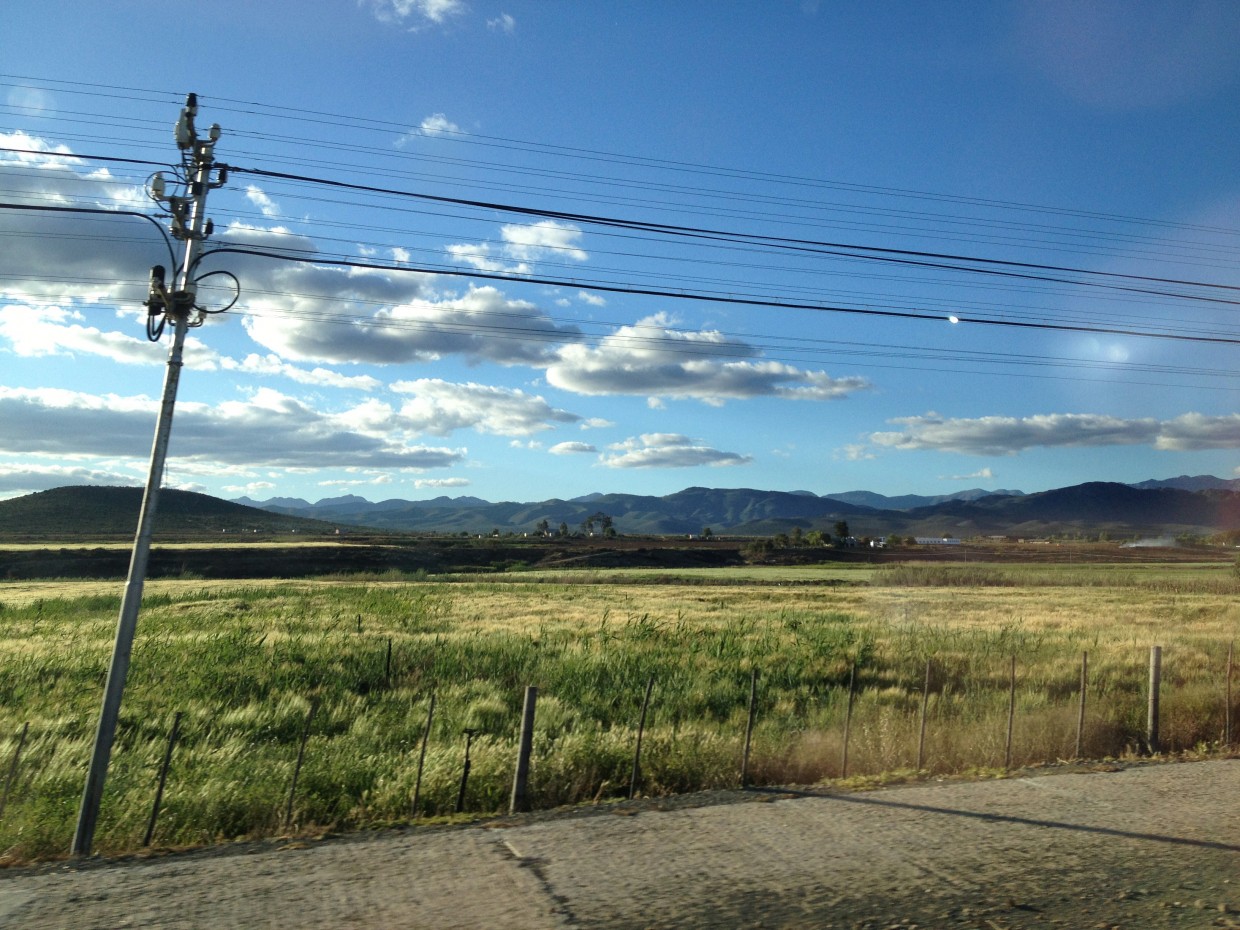 [/one-half-first]
[one-half]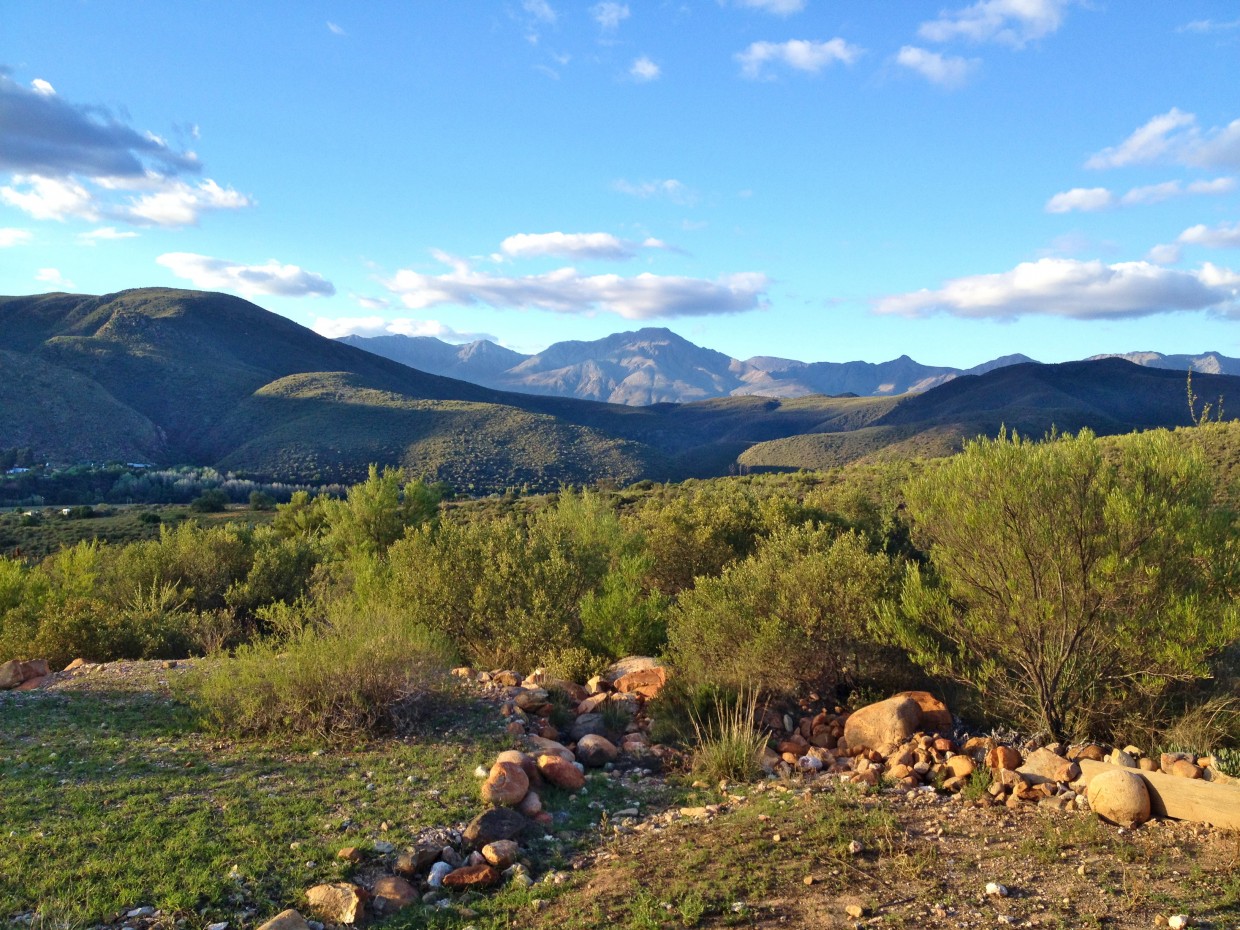 [/one-half]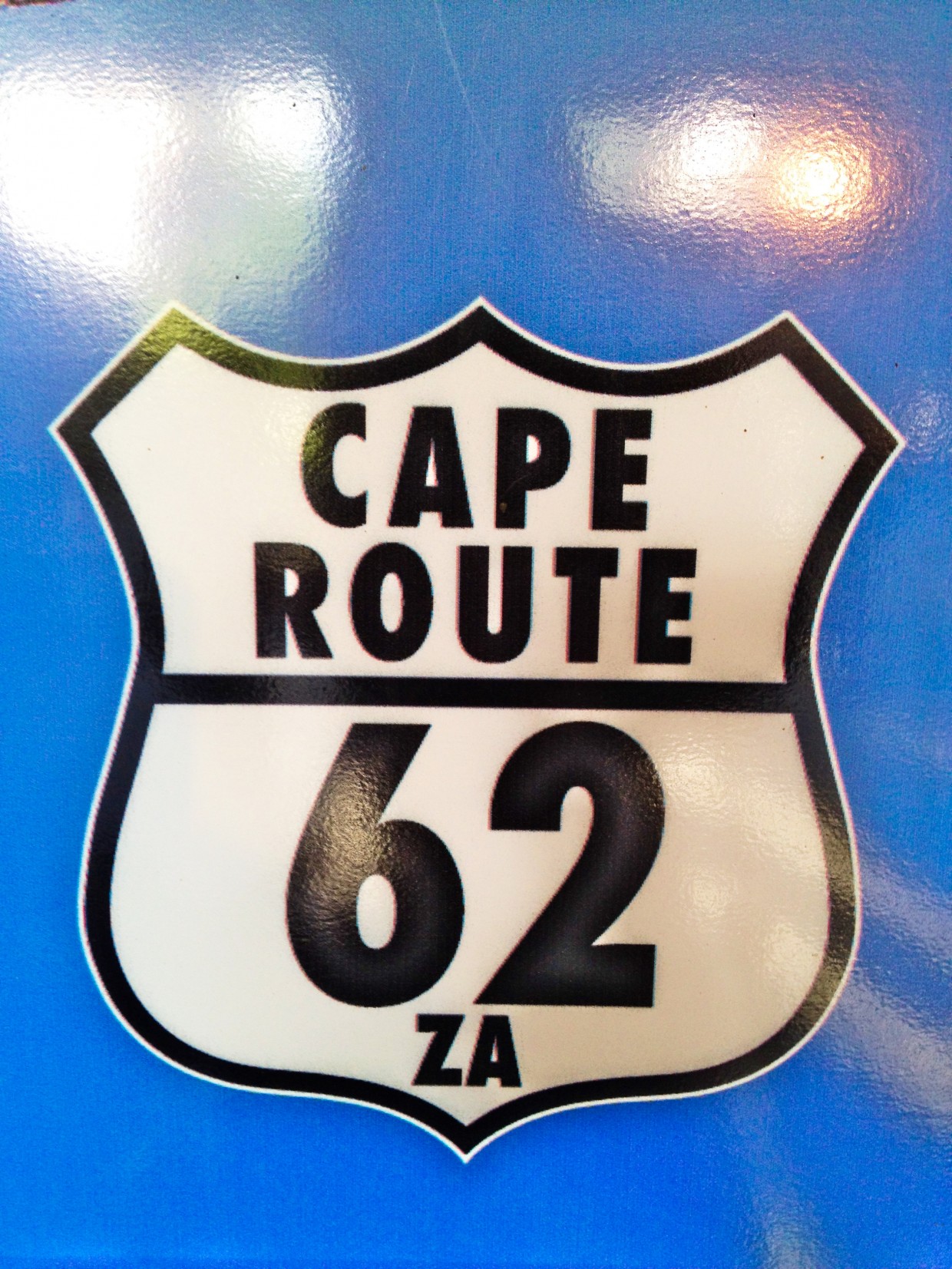 The landscape changed a few times, from the rocky hills and mountains before Montagu, to the hilly farmlands, orchards and vineyards of the Klein Karoo district.
Once in Oudtshoorn, we visited the Cango Wildlife Ranch, the Cango caves and an Ostrich farm (plenty of Ostrich farms in Oudtshoorn!), but you don't need to wait until Oudtshoorn to get out of your car. Along the route, there are plenty of opportunities to visit wineries and game reserves, hike one of the numerous mountain trails, horse riding or kayaking.
On the second part of our drive on Route 62, from Oudtshoorn to Port Elizabeth (and on to Shamwari), the landscape changed again from dry valleys with mountains in the distance, to lush green hills as we entered the Eastern Cape. It took around 3,5h to get to Port Elizabeth (and another hour to Shamwari).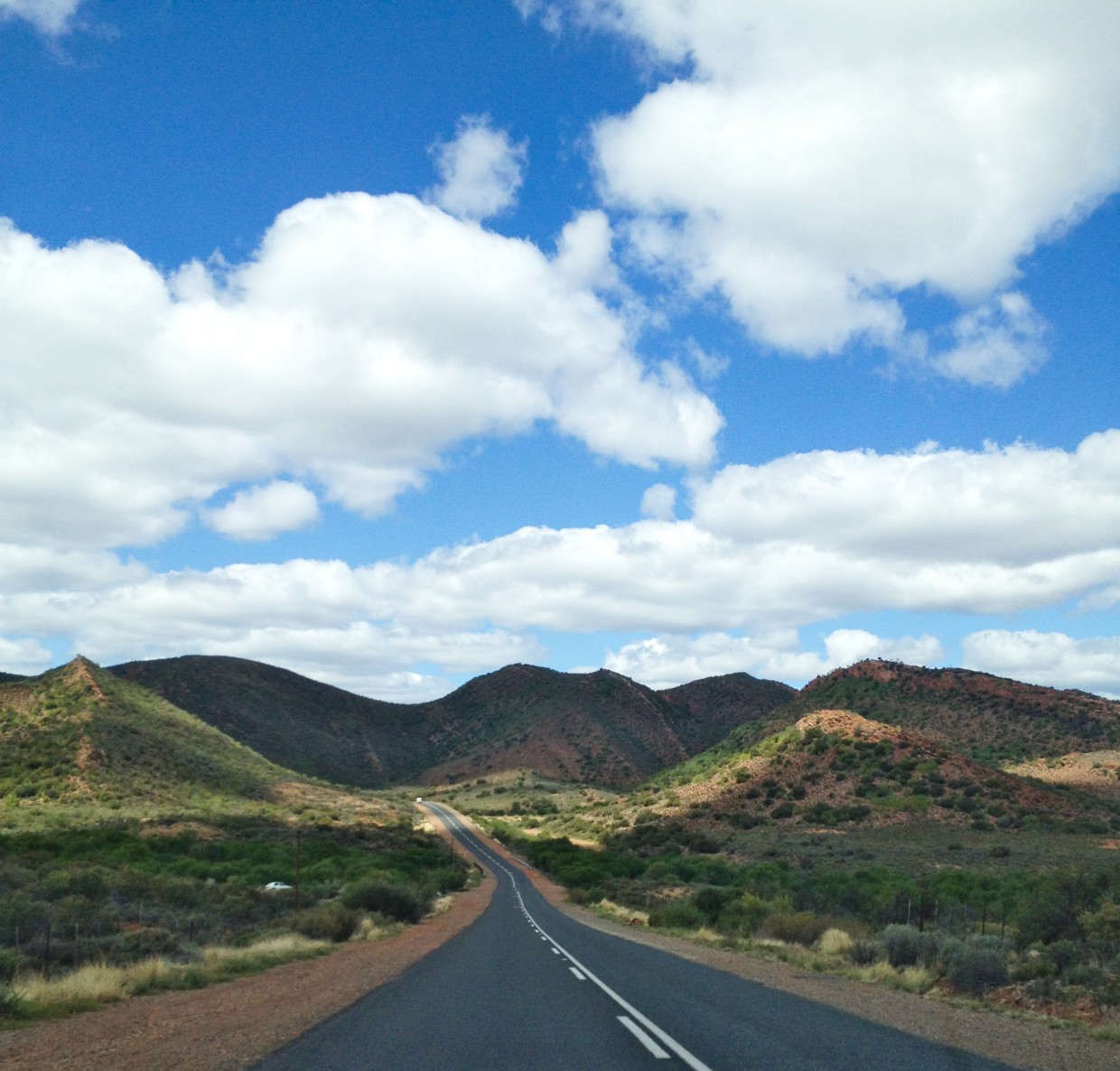 [one-half-first]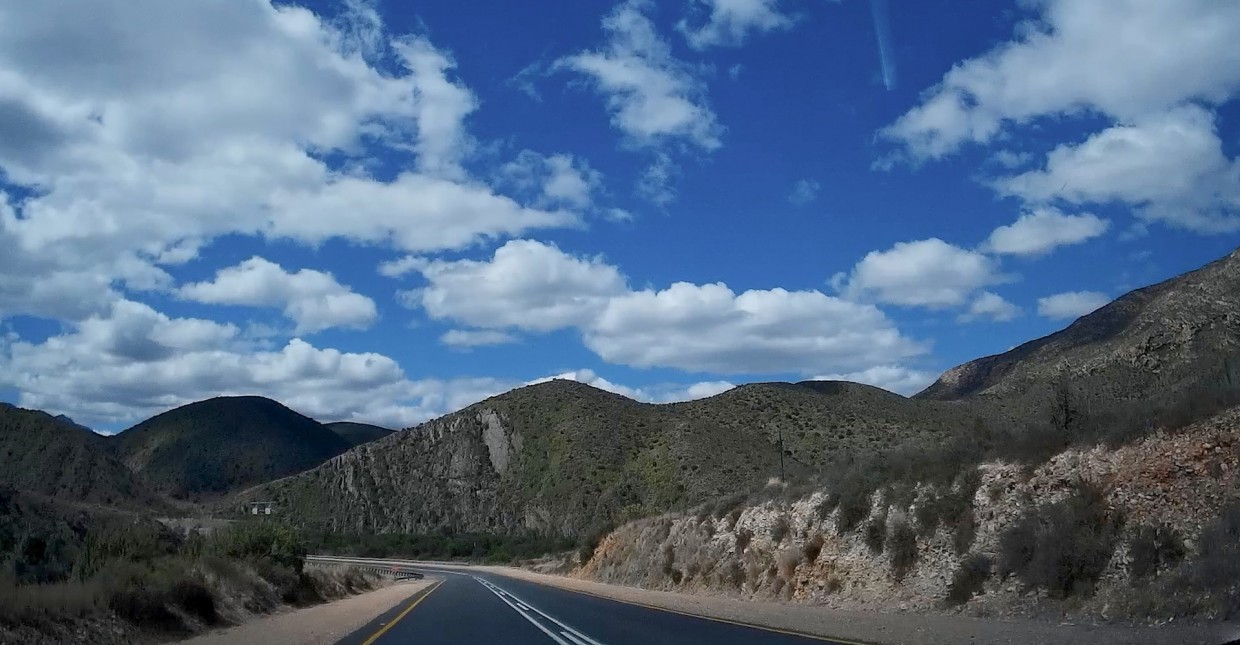 [/one-half-first]
[one-half]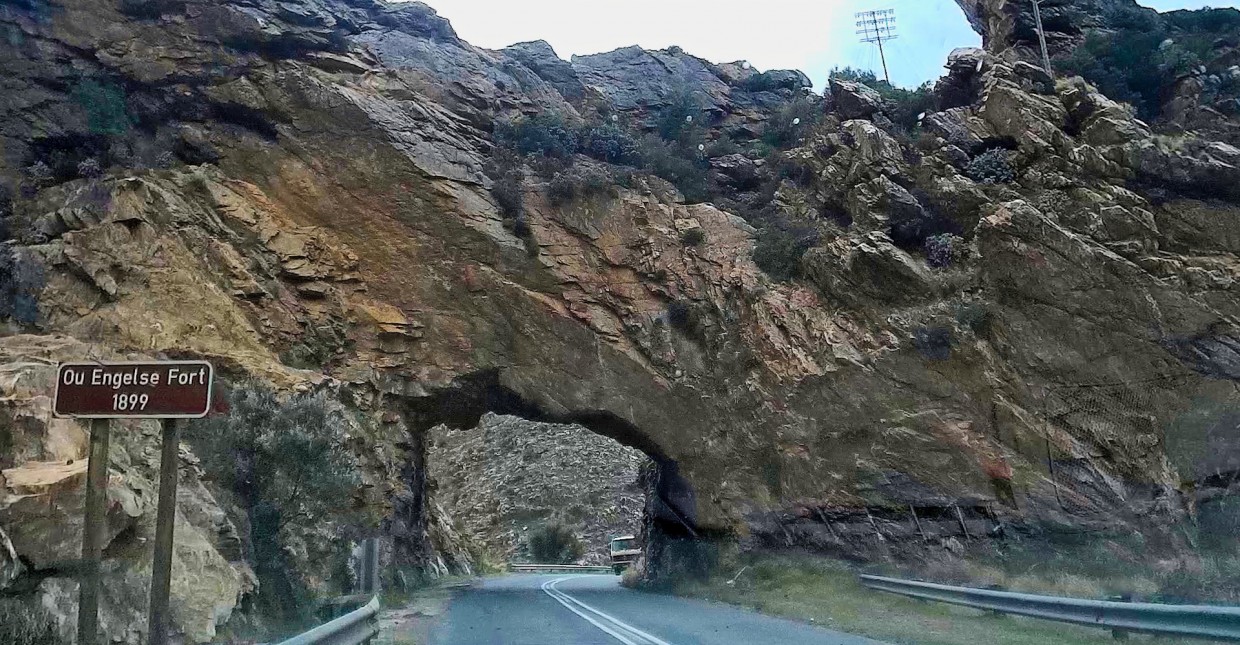 [/one-half]

I thought the first part of our journey was more interesting than the second part of Route 62 because of the landscapes and things to do along the way. Since we were driving in October, there wasn't much traffic on the road, so our trip was quite fast. (one of many reasons why you should travel to South Africa in October!)
For our return journey, we decided to take another route back to Cape Town: The Garden Route