South Carolina is known for its beautiful tropical beaches, its hot and humid summers, and its mild winters. The state's natural beauty attracts visitors from all over the world, with Charleston and Myrtle Beach being two particularly popular destinations. You can choose from a variety of hotels during your stay in South Carolina, but these charming boutique hotels place you near the beaches while standing out from the crowd.
Find Serenity in Charleston
Situated on the banks of Shem Creek, Shem Creek Inn is a true hidden gem. This small boutique hotel is built at a central location providing ready access to Charleston's historic district, a whole array of restaurants, and the beaches that draw tourists to the area.
Sit back and relax on your own private balcony while taking in the splendid surroundings of the creek or low-country marshland. Who knows — you might even spot a pelican or dolphin. Guests love the serenity Shem Creek Inn provides; with only 50 rooms on offer at the hotel, you'll be guaranteed to be offered an intimate experience.
Take a Laid-Back Holiday on Pawleys Island
If you'd like to know what a carefree holiday feels like, book a stay in one of the oldest resorts in the United States. The Oceanfront Litchfield Inn is the ideal getaway if you're looking for a relaxing holiday. The laid-back style of Litchfield Beach attracts visitors from all over the world yet is only moments away from the hustle and bustle of Myrtle Beach for those who want all the excitement they can handle.
At the Oceanfront Litchfield Inn, guests can choose among many modern coastal style rooms priced to fit a range of budgets. The view from the spacious rooms can't be beat, so book yourself an oceanfront room and let the waves lull you to sleep.
Enjoy a Budget Stay Near Myrtle Beach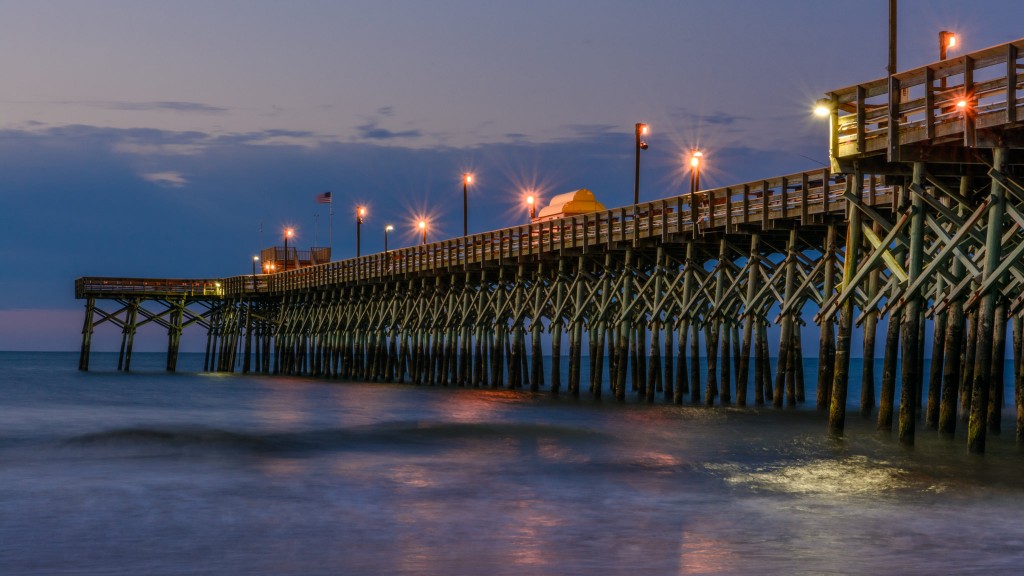 If you want to be close to everything Myrtle Beach has to offer while still watching your budget, then Staybridge Suites is the perfect place for your beach getaway. The hotel, located not too far from the beach, is close to several area golf courses, and sixty miles of beach will keep you busy with a variety of watersports for you to enjoy.
Rooms at the Staybridge Suites offer all the comfort and amenities you've come to expect as a traveler. Indeed, with complimentary breakfast and super-fast Internet, Staybridge Suites is the ideal budget boutique hotel near Myrtle Beach.
Tranquility Near the Harbor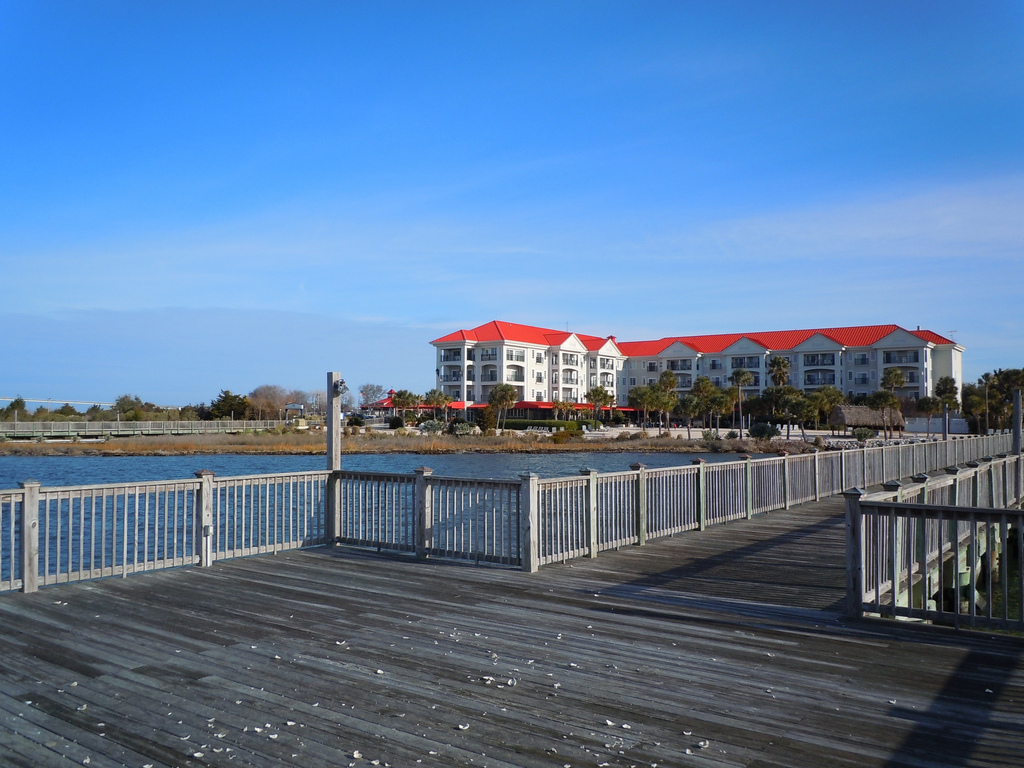 Providing easy access to Charleston's historic district, Charleston Harbor Resort offers the perfect mix of tranquility and accessibility to the surrounding area. The quaintly designed coastal-themed rooms have all the amenities you need.
During your stay at the Charleston Harbor Resort, relax on the private beach or at the pool, or take a few surfing or stand-up paddleboard lessons if you love being active. The hotel boasts three restaurants and three bars, and a plethora of exciting dining options are only a taxi ride into town away.
Tailor Your Stay in Charleston
No two travelers are the same, and Wild Dunes understands this concept like no other resort does. Located in Charleston, this charming coastal hotel lets you tailor your stay entirely to your needs.
The rooms available range from studios to three-bedroom condos, offering all-inclusive service or a private experience to suit your tastes. Indeed, if you like, you can call on the help of a dedicated concierge to help you plan your activities. Whether you want to relax at the spa or engage in more sporty activities, you'll be thoroughly cared for by the staff at Wild Dunes.
This post was written in collaboration with Hipmunk.