From time to time, we all crave a bit of luxury and pampering while on holiday. Louisville is the ideal place for a luxurious citytrip. After a day at the horse racing track, exploring museums, or an underground adventure at the Louisville mega cavern, it's time to head back to your hotel and indulge in delicious food, a massage, or a nightcap at a famous bar.
Modern comfort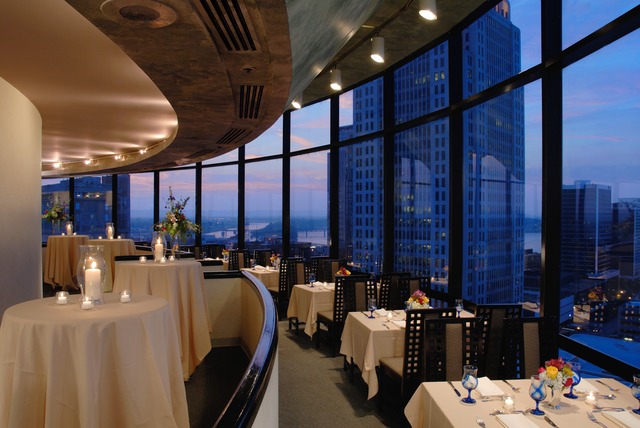 –
The Hyatt Regency is the perfect hotel to come back to and relax after a full day of exploring Louisville. Its location downtown and closeness to a range of popular attractions makes it easy for you to pop back to your room to refresh before heading out into the night. The hotel boasts 393 luxury rooms with views over the city or Ohio river and has 2 restaurants with a varied menu where you're bound to find something that will please your taste buds.
Head to the on-site gym for your daily exercise or, if you'd like to add variety to your session, the outdoor tennis court will provide you a unique workout experience, with city views all around you. After breaking a sweat, relax in the heated indoor pool, or unwind on one of the lounge chairs.
Artful luxury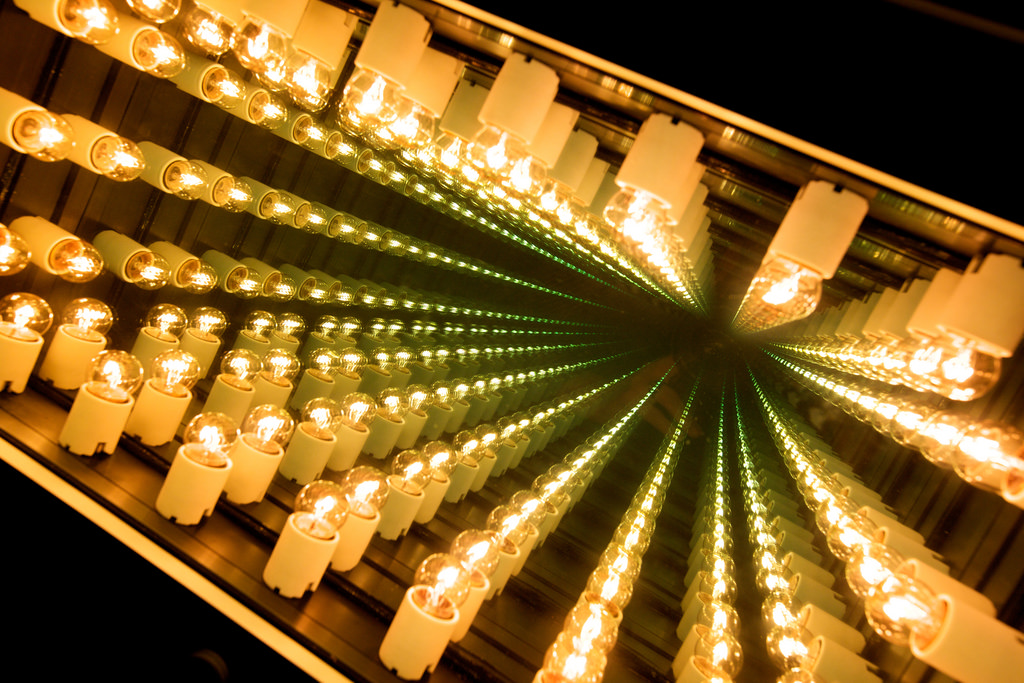 –
Situated in the historic quarters of Louisville, Museum Hotel Louisville will keep you pampered and rejuvenated throughout your entire stay. This boutique hotel features a contemporary art museum, an award-winning restaurant, and 90 artfully decorated rooms. Unwind in your room, plunged into the luxurious down bedding while your Nespresso machine is creating your favorite freshly brewed cup of coffee. Relax in the room's ergonomic Herman Miller chair while catching up on work.
To keep up with your workout, the hotel's fitness center is open 24/7 where you can operate their state of the art cardio and weight equipment. To recover from your gym session, you can relax in the sauna or steam room, or treat yourself to a pamper session by one of the skilled masseuses.
Hollywood opulence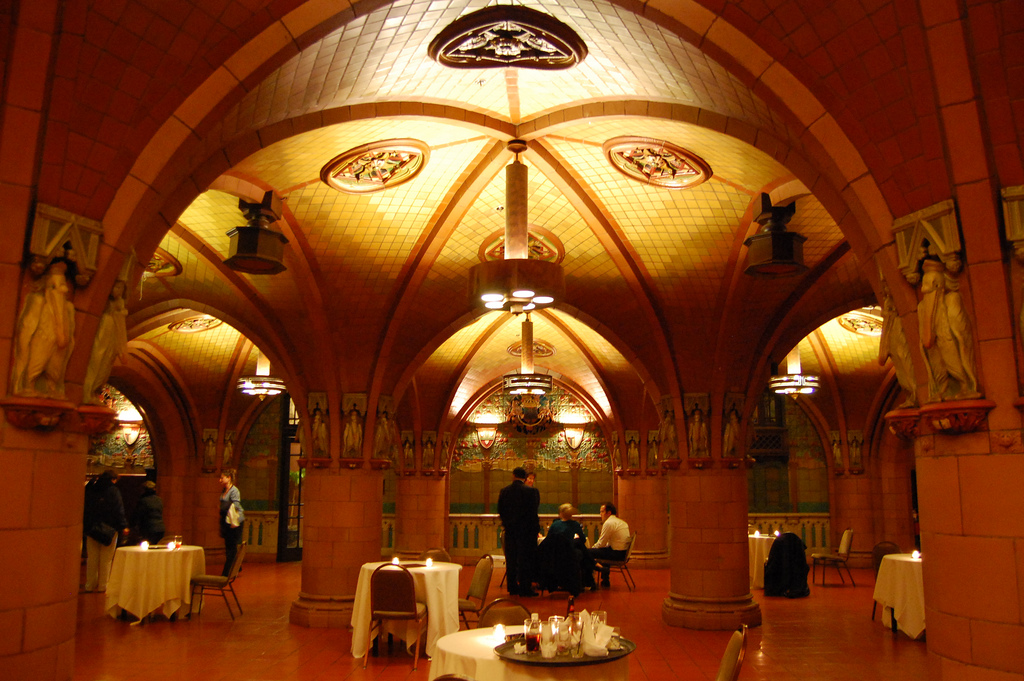 –
Venue of Tom and Daisy's wedding in the famous novel 'The Great Gatsby', The Seelbach Hilton oozes opulence and luxury. The grand hotel welcomed its first guests in 1905, and has since greeted a variety of celebrities and notorious gangsters as well as been the location for numerous Hollywood movies.
The lavish Seelbach Hilton hotel features beautiful Beaux Arts Baroque architecture, luxury rooms, a AAA Five-Diamond Awarded restaurant on top of 3 other dining venues. An on-site fitness center is at your disposal as well as in-house massages. The Seelbach Hilton hotel is the epitome of indulgent luxury and offers an experience not to be missed while in Louisville.
Everything You Can Wish For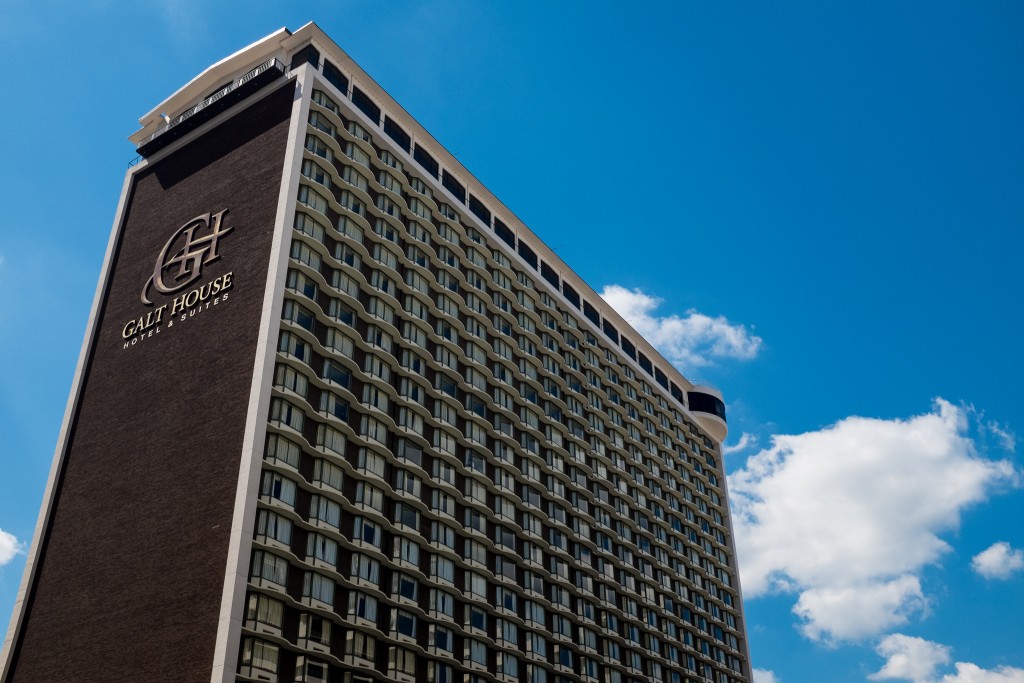 –
The Galt House hotel is a truly unique hotel in downtown Louisville. The hotel's story began in the 19th century, and having been rebuilt twice in different locations, it is now Louisville's only waterfront hotel, offering spectacular views of the Ohio river.
With 6 on-site restaurants, ranging from a pub to fine dining with a revolving floor, you'll find it difficult to choose where to eat each night. After indulging in delicious dinners, the rooftop Club 360° Fitness Center will keep you in shape while in Louisville. A full-service spa is eager to pamper you throughout your stay, from a relaxing massage to a mani or pedicure, you'll feel radiant and rejuvenated after your visit.
This post was written in collaboration with Hipmunk.