One of my favorite activities when exploring a new city is hunting for the perfect view of the metropolitan center. With numerous skyscrapers gracing the skyline, nestled between Lake Michigan and the Chicago River, Chicago boasts plenty of angles to capture the perfect photo.
If you're looking for spectacular views, add these three spots to your itinerary when you're planning a trip to Chicago.
Take in Sweeping Vistas From the Willis Tower
You'll be sure to see some stunning vistas from America's second tallest building. Not only will you be able to count all the skyscrapers in the city, but you'll also get a glimpse of four neighboring states. The Willis Tower is located in the heart of Chicago and features a skydeck 1,353 feet high, with glass floors extending four feet out from the building's side.
Even if you suffer from vertigo, this viewing deck is not to be missed! The Skydeck is open 365 days a year and stays open late enough each day to allow for gorgeous sunset pictures. Basic admission is $22 for adults and $14 for children, but children younger than 3 enter free of charge.
Watch the Sun Set from the 360 Chicago Observation Deck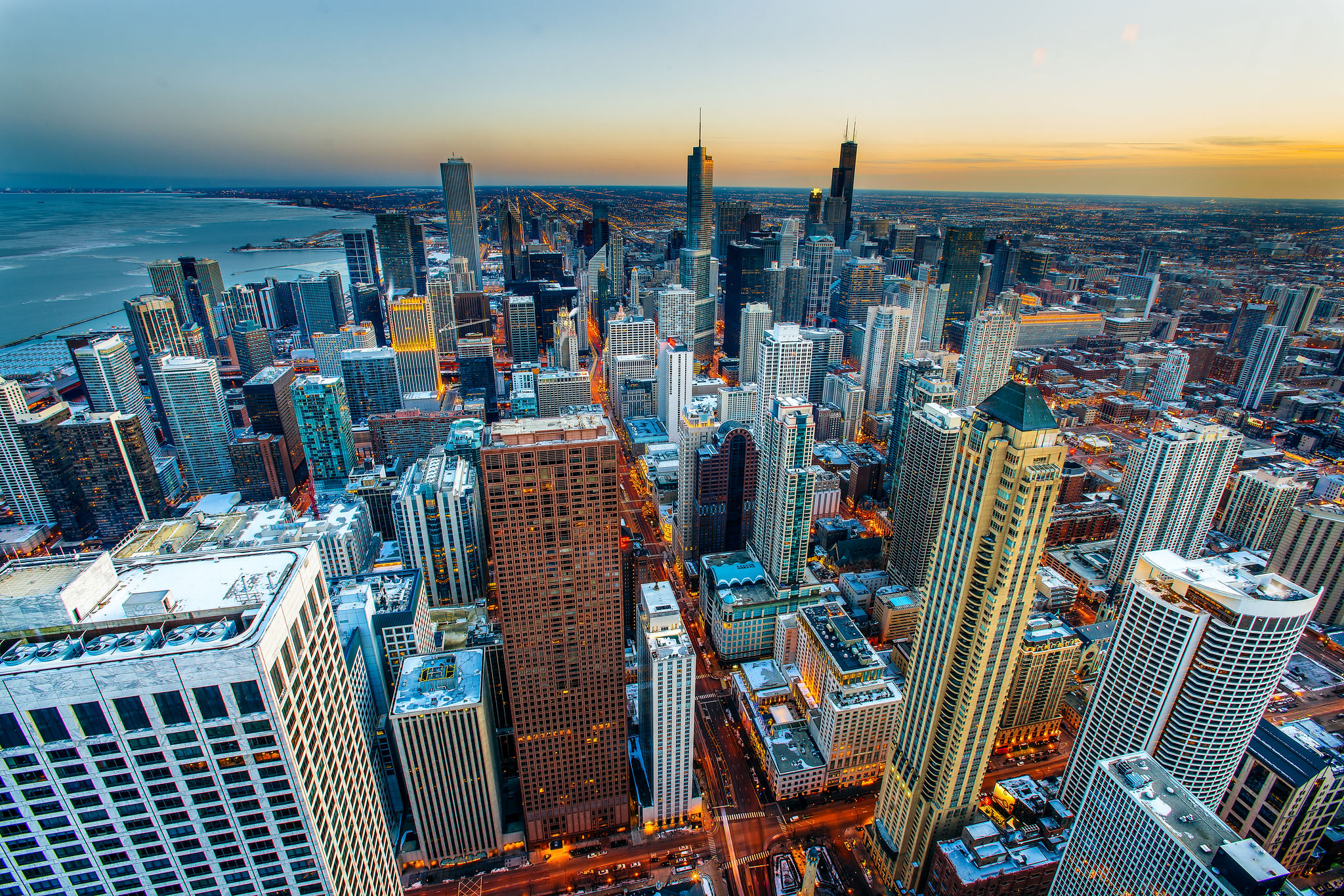 In 40 seconds, the elevators will whisk you up 1,000 feet to the Hancock Building's 360 Chicago observation deck. The Hancock Building is shorter than the Willis Building, but it still offers spectacular views of Chicago and Lake Michigan. If you love capturing sunsets as much as I do, visit the observatory on a Monday night, bringing a tripod to capture the beautiful sunset over Chicago.
Located on Michigan Avenue, the 360 Chicago Observation Deck is open 365 days a year from 9 a.m. to 11 p.m. Basic admission is $20 for adults and $13 for children; children younger than 3 enter free of charge.
Take a Helicopter Ride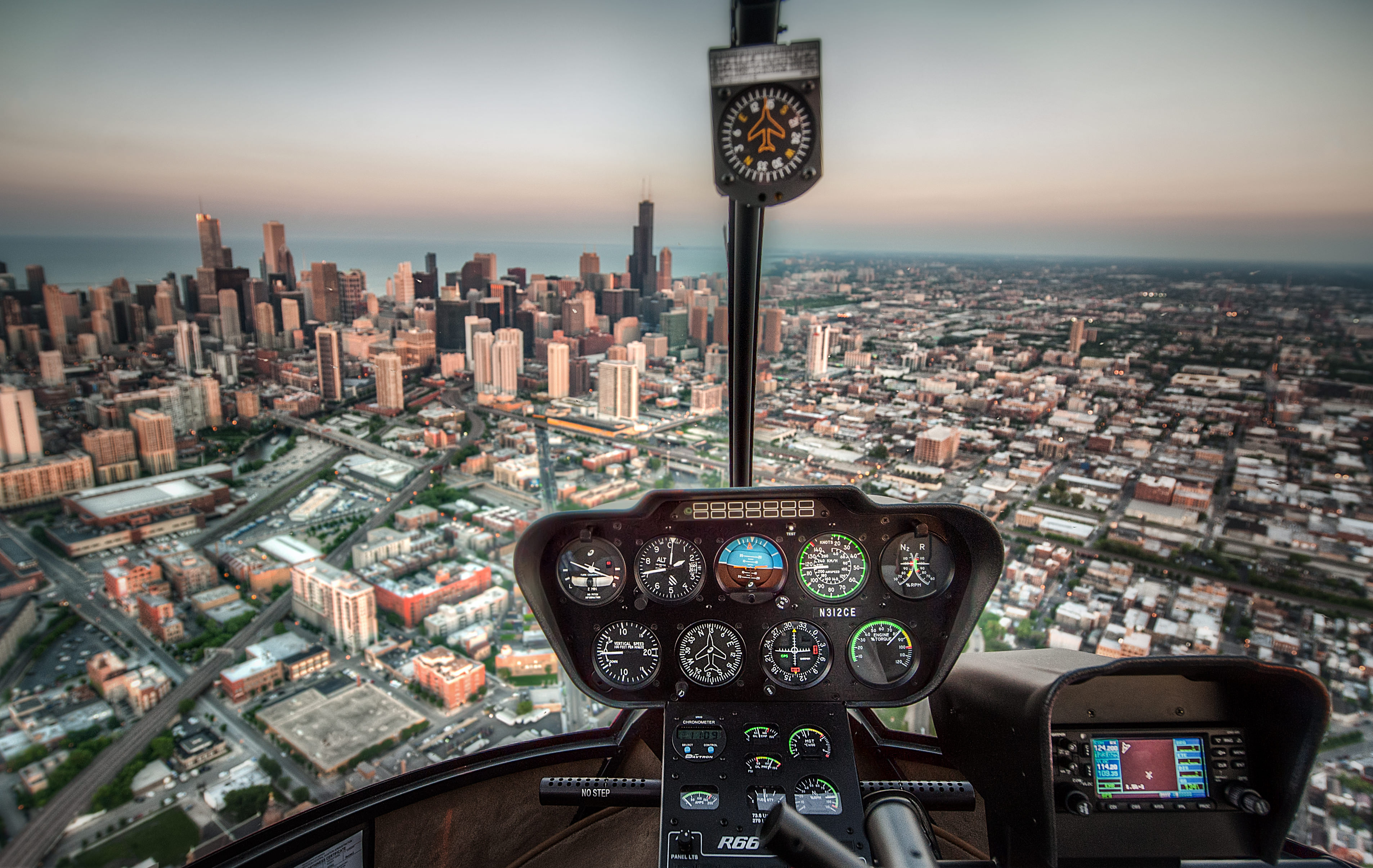 An arguably even better way to experience Chicago is by helicopter. With a truly unobstructed view of the skyline, you can properly marvel at the city sprawled below you. Not only is a helicopter flight an exciting activity, but you'll also be able to capture the city in a way most can only dream of.
Several companies offer helicopter tours, so make sure to shop around and read reviews beforehand. Chicago Helicopter Experience Tours offer daytime tours from $148 per person, and Chicago Aerial Tours offer tours from $197 per person. Once you've found a tour you like, check out deal sites online for a discount.
You don't need to be in the air to experience the breathtaking Chicago views, however. No matter where you are, there will always be a spot nearby from which you can take photos or simply enjoy the view and watch the world go by.
This post was written in collaboration with IHG.