It was on an early Sunday morning in June that I found myself in Florida, driving to the port of Miami. Though still tired from the red-eye flight the day before, my excitement pushed away the lingering grogginess, which had been plaguing me since touchdown.
At last, the Adonia, Carnival's new cruise ship, came into view. This cruise ship offers travellers the opportunity to help local communities with existing projects while on holiday, sailing from Miami to the Dominican Republic where we would be joining in on community projects for three days, before sailing back.
Volunteerism & Cruising
When I first heard of Fathom and its volunteering cruise, I was intrigued. In the last few years, volunteerism has been on the rise. Travellers are eager to contribute to local communities and give back to the environment on their days off.
However, not everyone is able to spend months away from home to volunteer abroad, so Fathom has seemingly offered this niche group a solution: an opportunity for travellers to help in some way during their holiday.
Exploring The Ship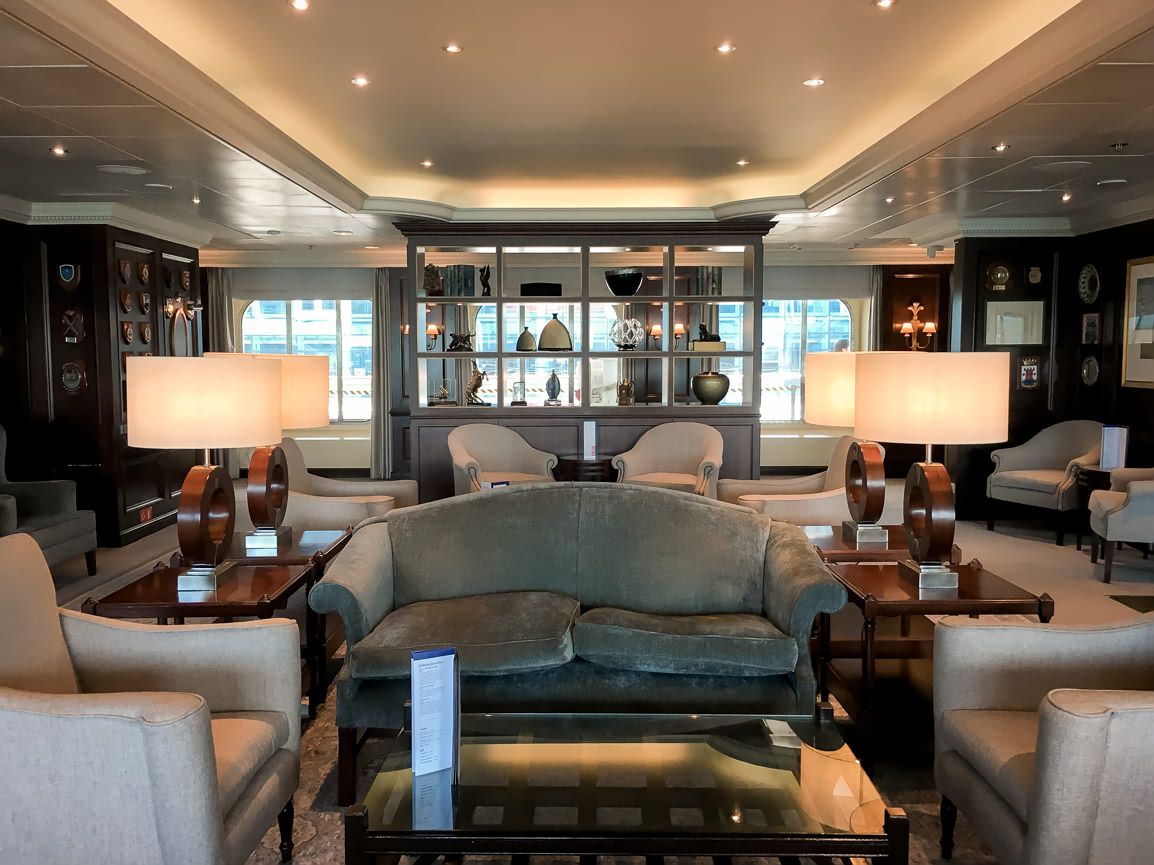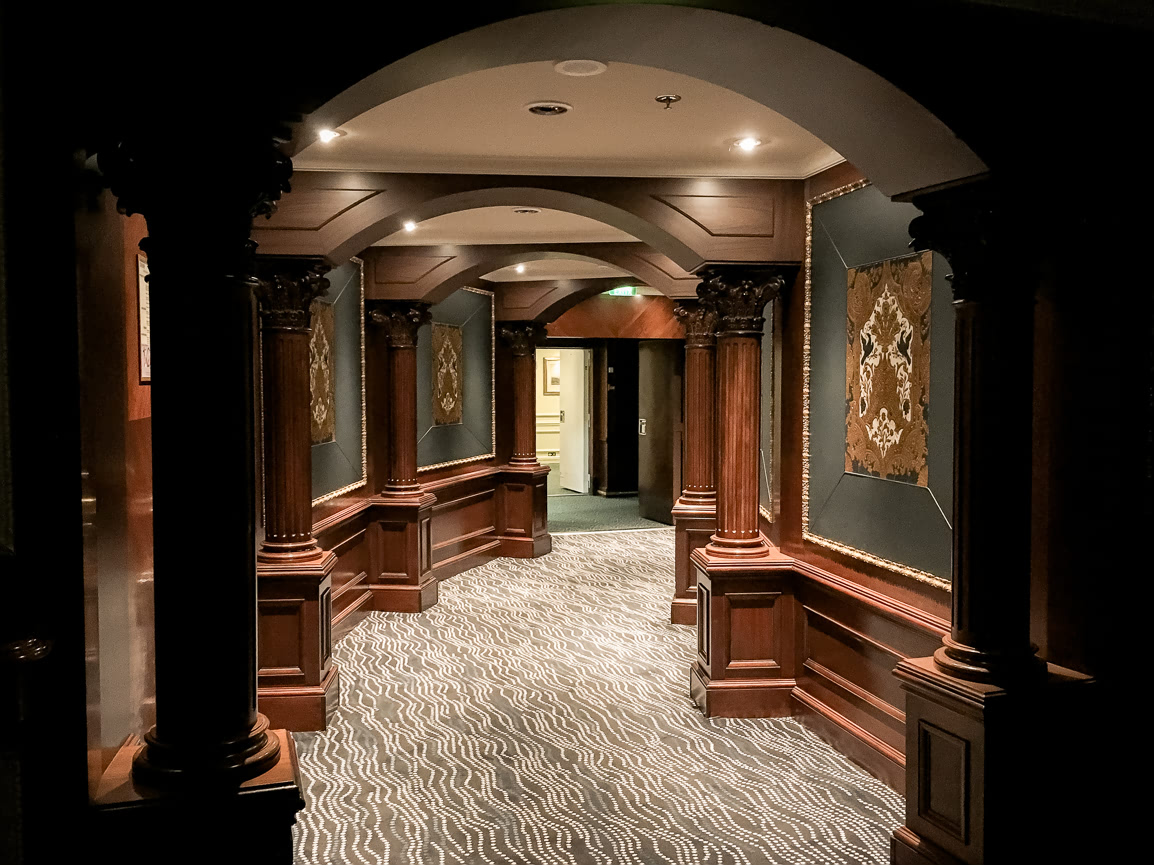 After dropping off our bags and passing through security, we walked down the gangway onto the ship. With a maximum capacity of 777 passengers, the Adonia is a petite ship compared to the mastodons, which sail the seas these days and are capable of carrying up to 4,000 passengers.
Nevertheless, the ship impressed me. It was my first time on a cruise ship, and while walking through the numerous corridors, a jolt of excitement rushed through me. The Adonia had just undergone a major refurbishment, but I was glad to observe that they had kept in it an air of class and style, reminiscent of cruise ship interiors from yesteryear. The wood-panelled rooms and beautiful, central staircase offered an elegance, which I've come to know in luxury hotels.
" I was glad to observe that they had kept in it an air of class and style, reminiscent of cruise ship interiors from yesteryear. "
Adonia's modest size offers an intimate experience which, according to the seasoned cruisers I spoke to on the ship, is something they quite enjoy compared to when travelling on the bigger cruise ships. You start to recognise faces of the crew, as well as your fellow passengers, and after a few hours, you already know your way around every corner of the ship.
Our Balcony Cabin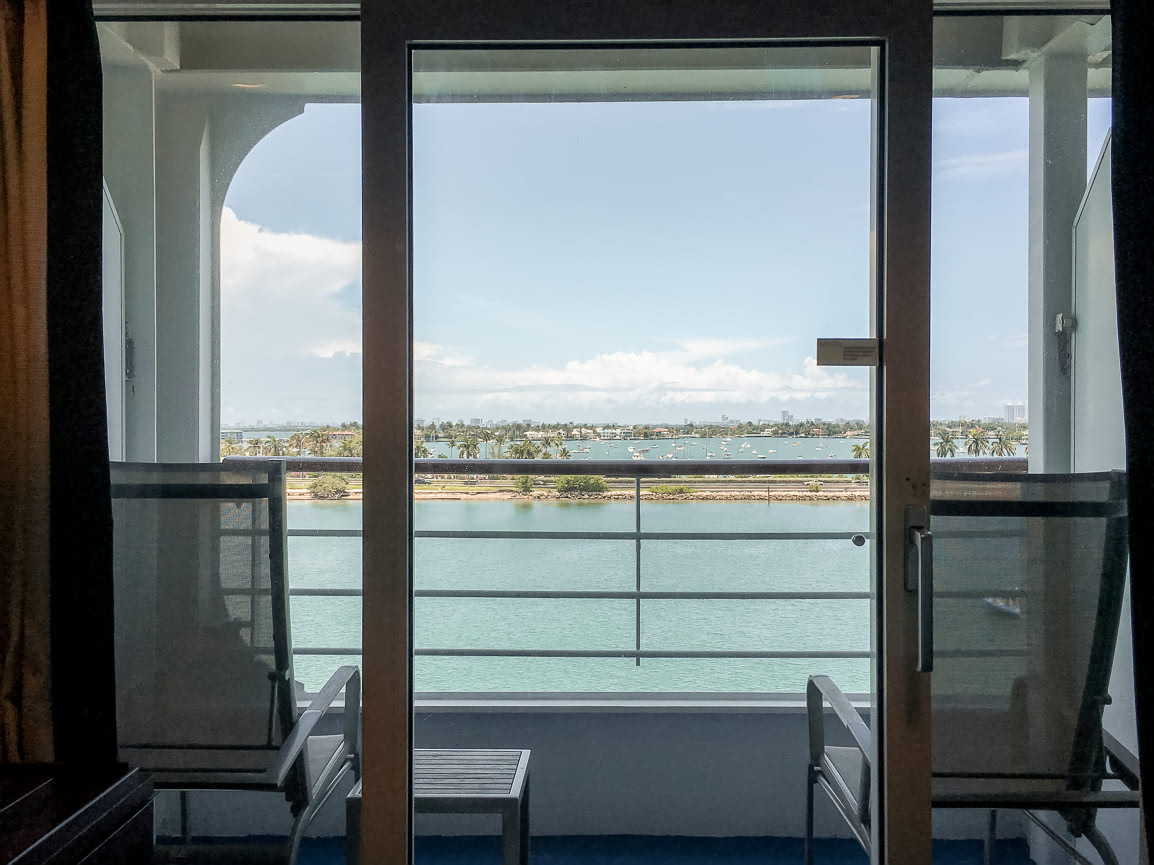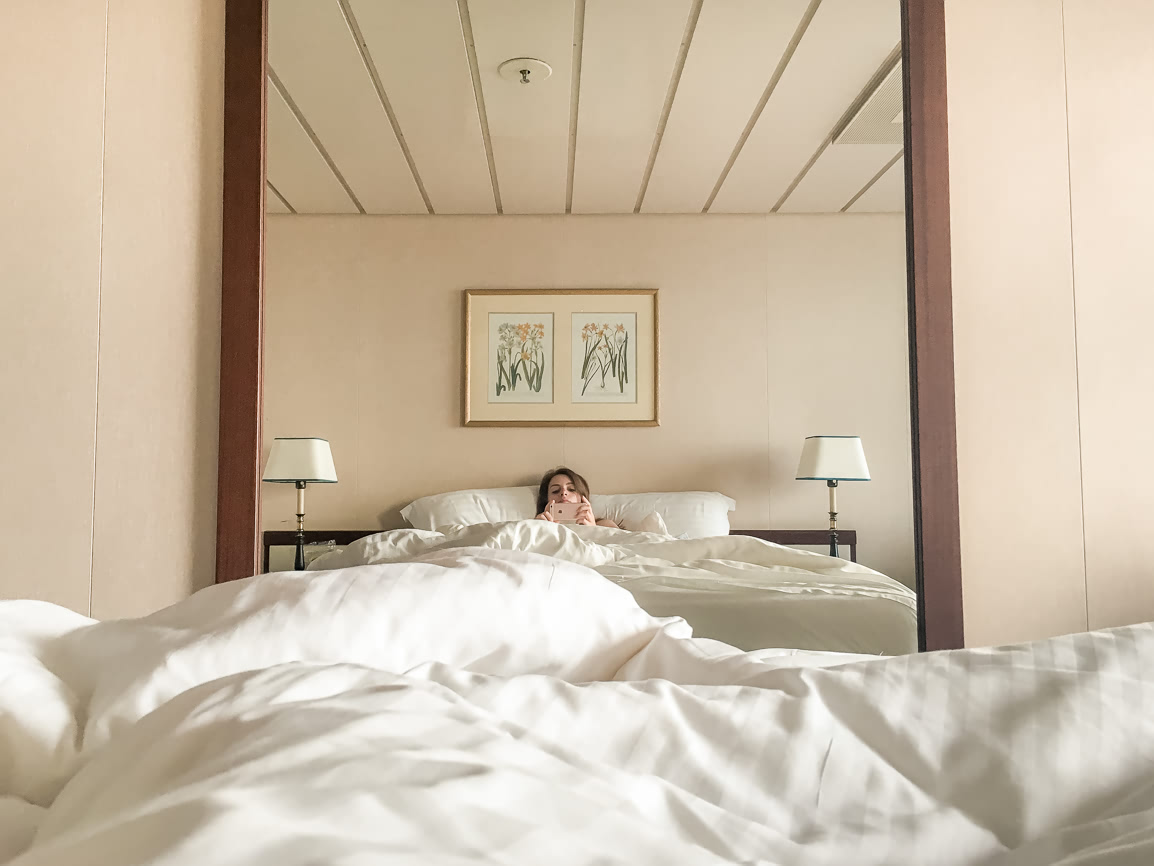 When the announcement was made that the rooms were ready, we made our way to the 8th deck. We met our steward, Nora, who would be taking care of our room and our needs during our trip. She was such a joy to talk to and was always there to help us out (she was our saviour when we were locked out of our room for the umpteenth time after our key cards stopped working).
Our room was basic but held everything we needed. I walked through the cabin and opened the window to reveal a spacious balcony before me – and in that moment, I knew I would be spending quite a bit of time here.
" The steward was our saviour when we were locked out of our room for the umpteenth time after our key cards stopped working "
We unpacked our luggage and stowed our clothes away in the numerous drawers dotted around our cabin. I was pleasantly surprised to discover all the storage space available in the room.
A giant mirror, which I loved, adorned one wall and created the illusion of a bigger space. I picked up the 'Soundings' from the desk and plunged into the comfortable chair.
Soundings serves as an event calendar where you can find out what's happening on the ship each day. I quickly scanned through the paper and highlighted a few interesting-sounding activities.
Another announcement was made, one which reverberated through the corridors, as well as our room. The ship was about to depart and we were invited to join the Fathom's launch event up on the top deck. I grabbed my camera before we both headed upstairs.
Waving Goodbye To Miami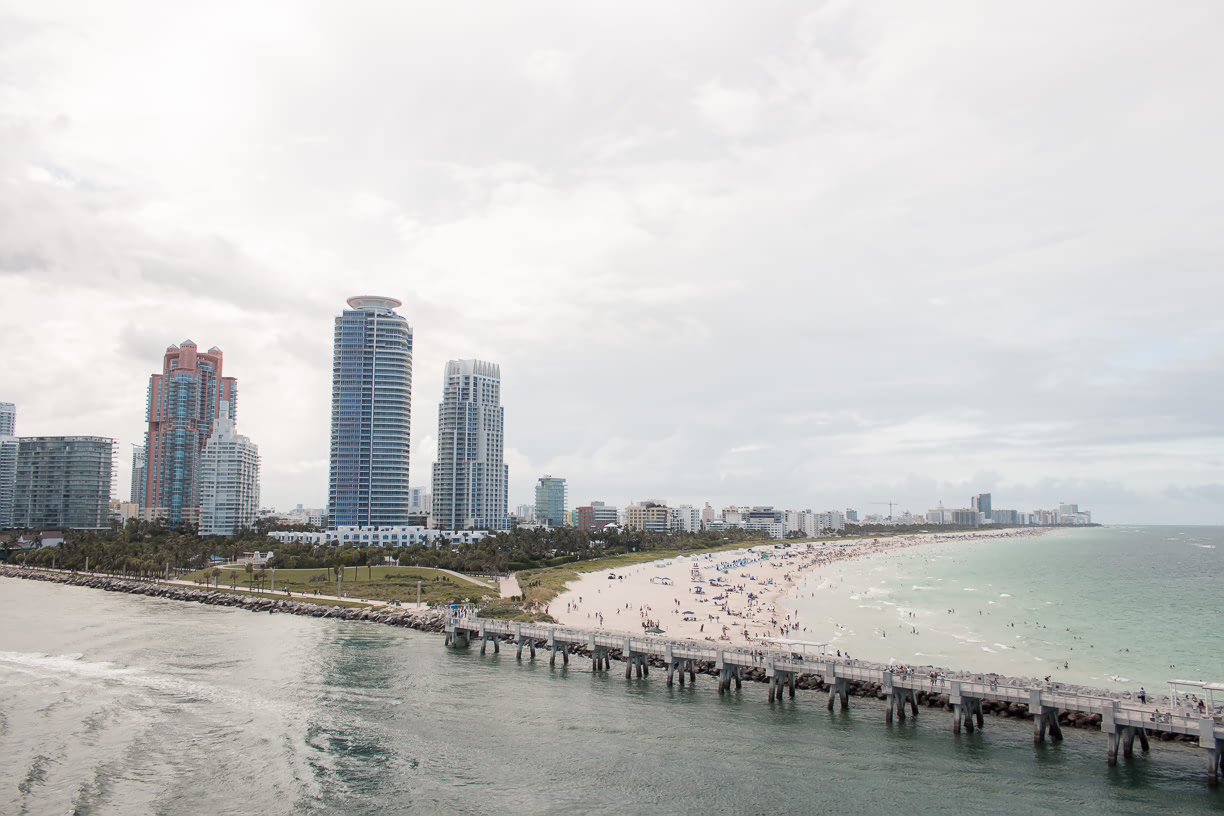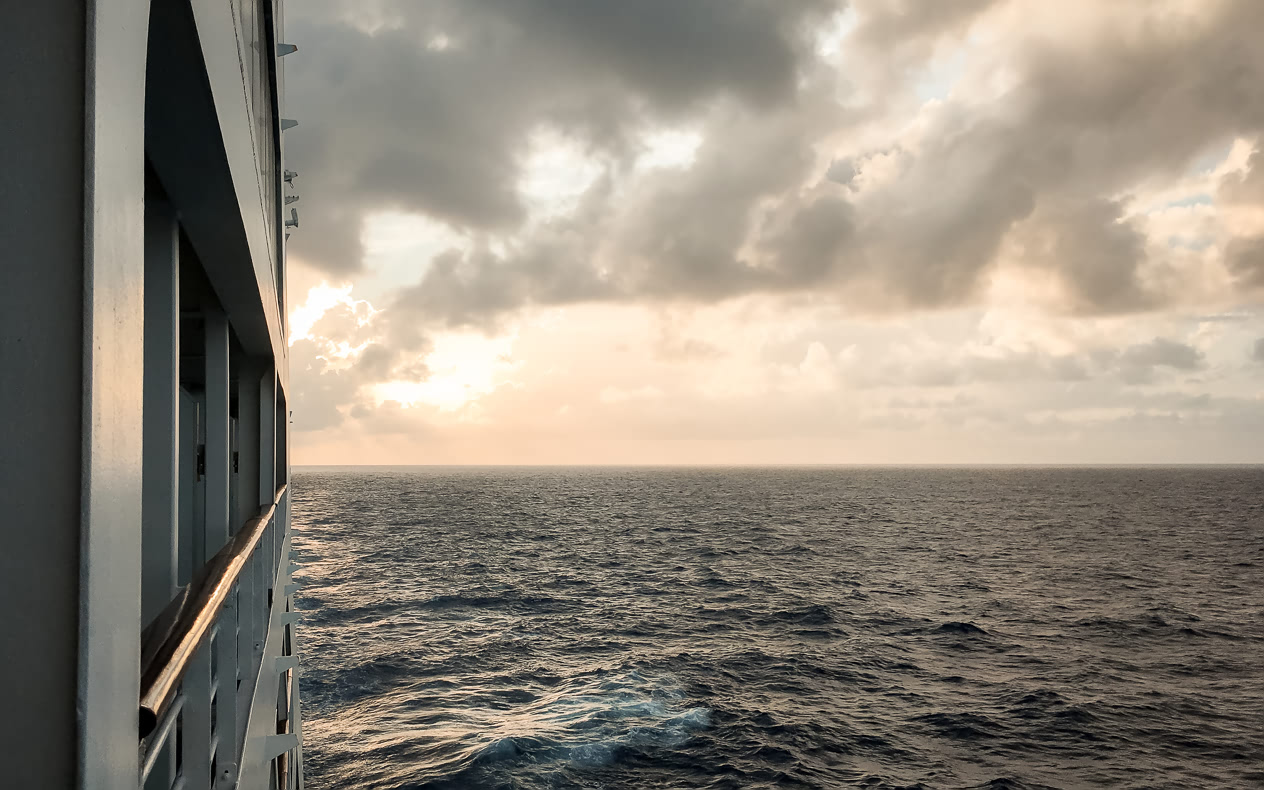 The party was in full swing, with passengers sipping cocktails or wine. A few were already swimming in the pool, and others were enjoying the views of Miami, as the Adonia made its way out of the harbour.
While walking about on the top deck, enjoying the fun atmosphere, I listened as the Craze band, a three-person ensemble providing the on-board entertainment, started running through their repertoire, as Miami was slowly faded away into the distance.
As the sun went down, we headed back to our cabin to prepare for dinner. There were a few options available, but we decided to try the sit-down Pacific Restaurant. Even though the dress code was casual, we made an effort to dress up.
Dinner At Sea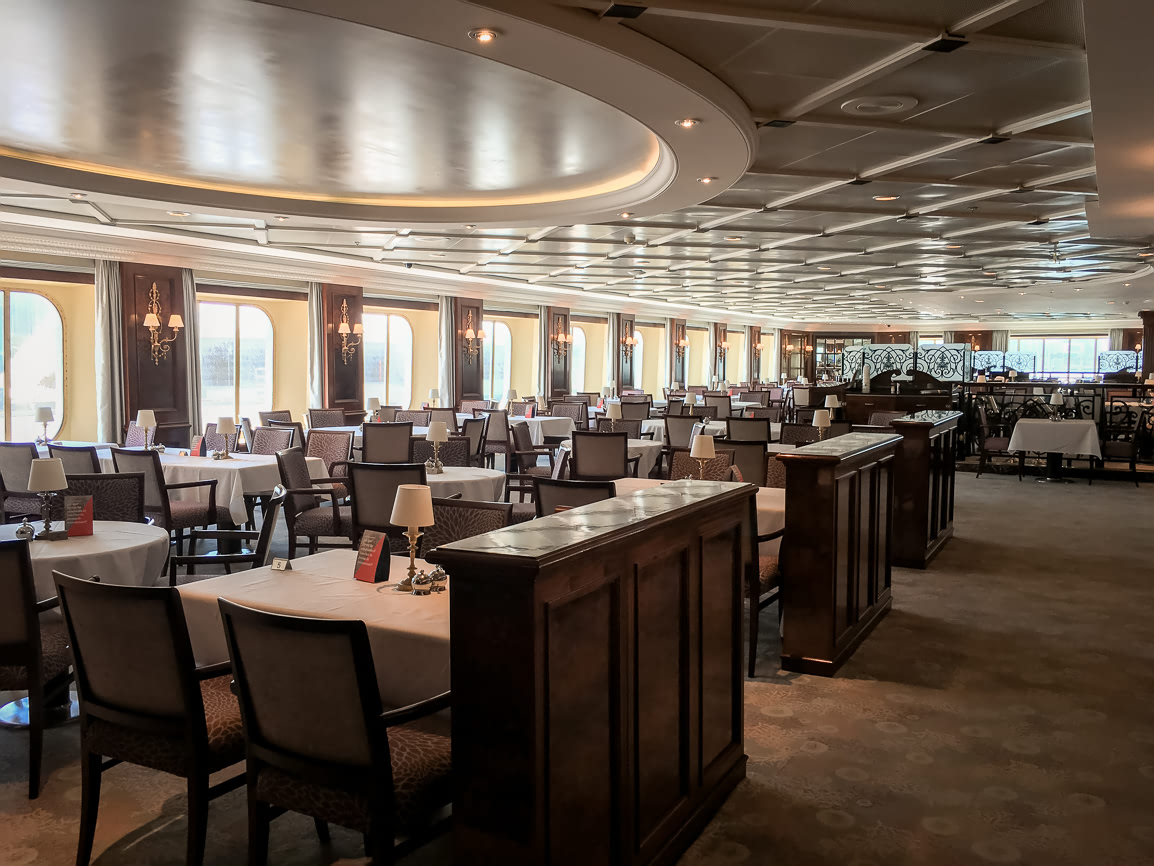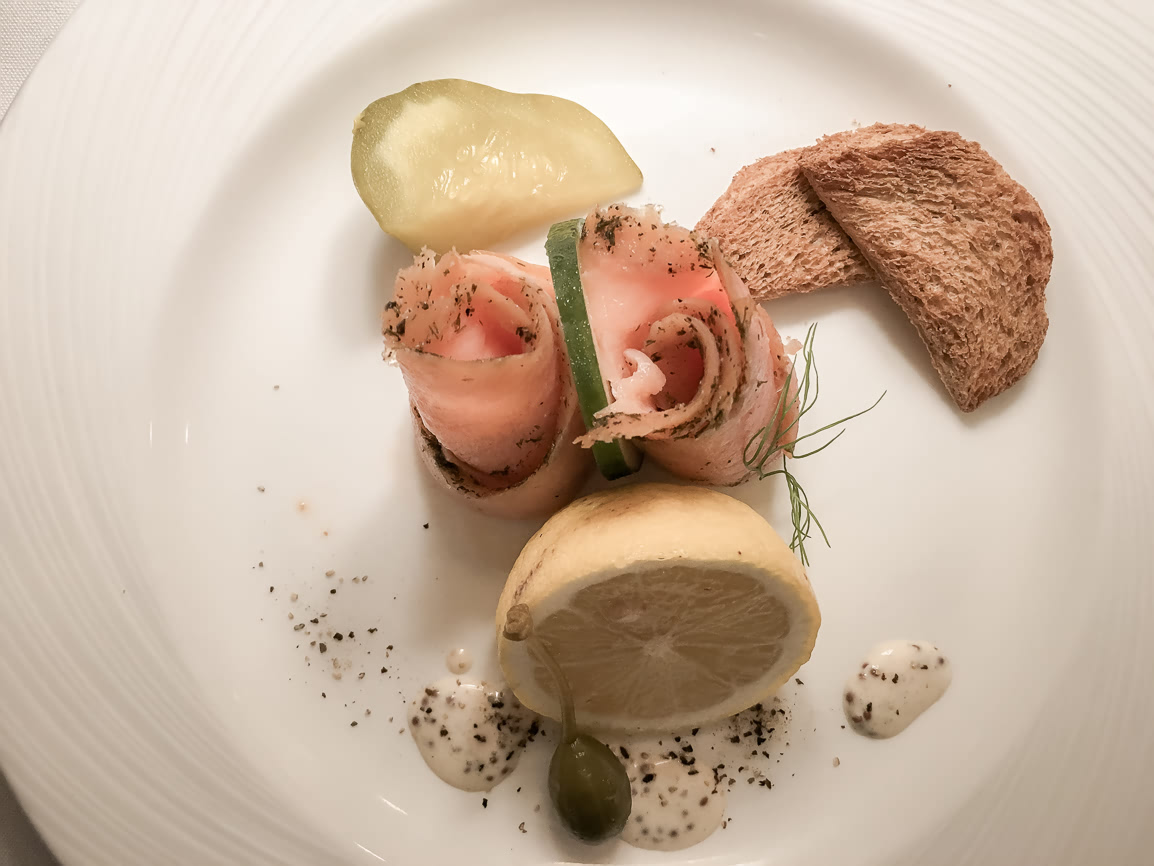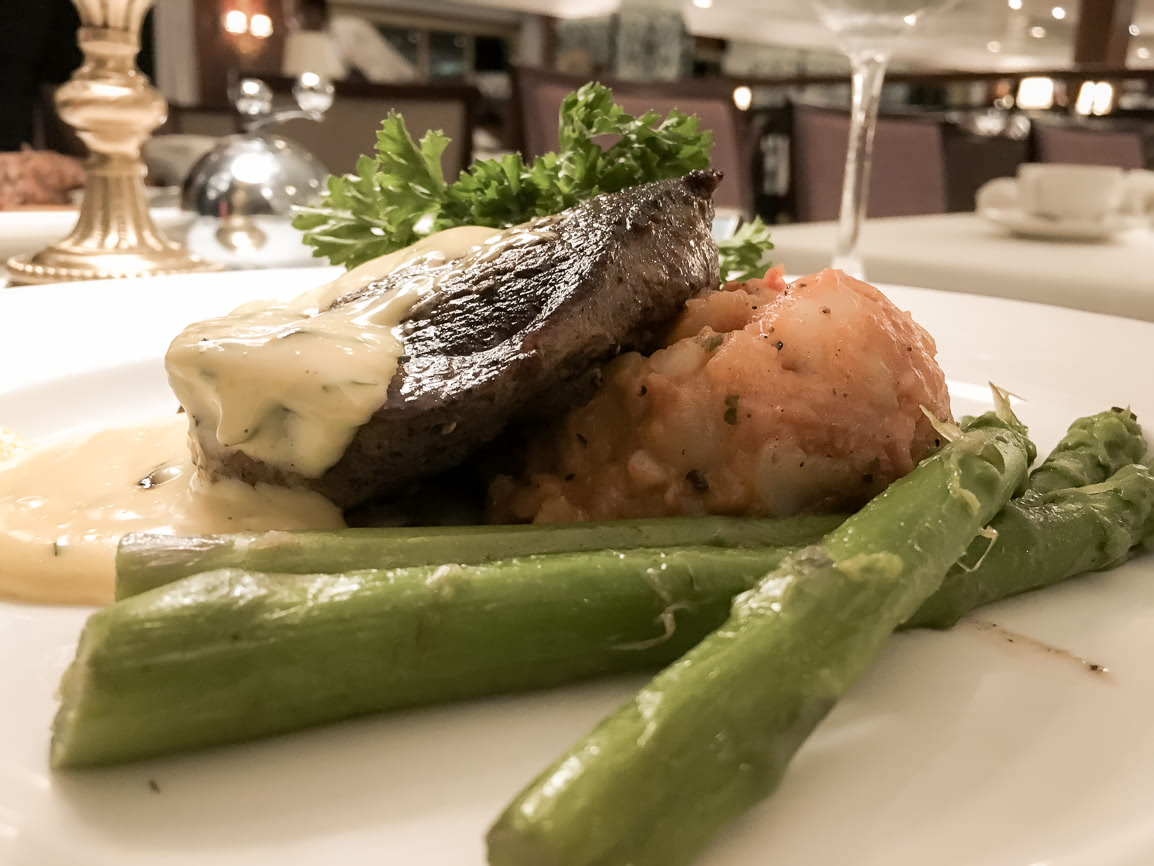 Upon arriving at the Pacific Restaurant, we were greeted by a number of waiters eager to show us to our table. "Would you prefer to sit at a communal table or your own?" I gave him a look of surprise. "Our own, please," I said before we were escorted to a table by the window.
As we walked through the elegant restaurant, I noticed quite a few communal tables, and throughout our meal, I started to become familiar with cruise dining by observing several groups around us. I can now understand why communal dining is appealing to some people, as it gives you a chance to meet fellow travellers, especially if you are cruising on your own.
We were treated to a delicious, 3-course meal akin to that of a fine-dining restaurant on the mainland. The service was excellent, and the atmosphere was buzzing with activity and excitement, as people were no doubt talking about their upcoming volunteer work in the Dominican Republic.
" Our conversation soon changed from our first impressions of the ship on to the Fathom activities we would be partaking in. "
Our conversation soon changed from our first impressions of the ship on to the Fathom activities we would be partaking in, as our mutual desire to help others translated into a surprisingly different experience from what I expected a cruise holiday to be like…
Would we make any kind of impact in such a limited amount of time? The stark contrast between the luxury ship and the poorer communities we would be visiting in the DR unnerved us slightly. Was this truly the right approach, we wondered?
A Nightcap On The Balcony
With these thoughts swirling about our minds, we walked back to our room, passing the Crow's Nest, one of Adonia's bars. We ordered a nightcap to enjoy back at our cabin. (For me, it was not a traditional nightcap, but rather a glass of red wine.)
We opened the balcony windows and a warm sea breeze welcomed us to our private outside space. While sipping on our glass of wine, we watched the electric storms lighting up the sky in the distance. The only sound we could hear, other than the rumbling thunder, was the ocean water rushing below us, as the ship's hull clove through the waves on our way to the Dominican Republic.
It was such a surreal, yet relaxing experience, and was one that will stay with me for a long time.
My Thoughts On Cruising And Its Environmental Impact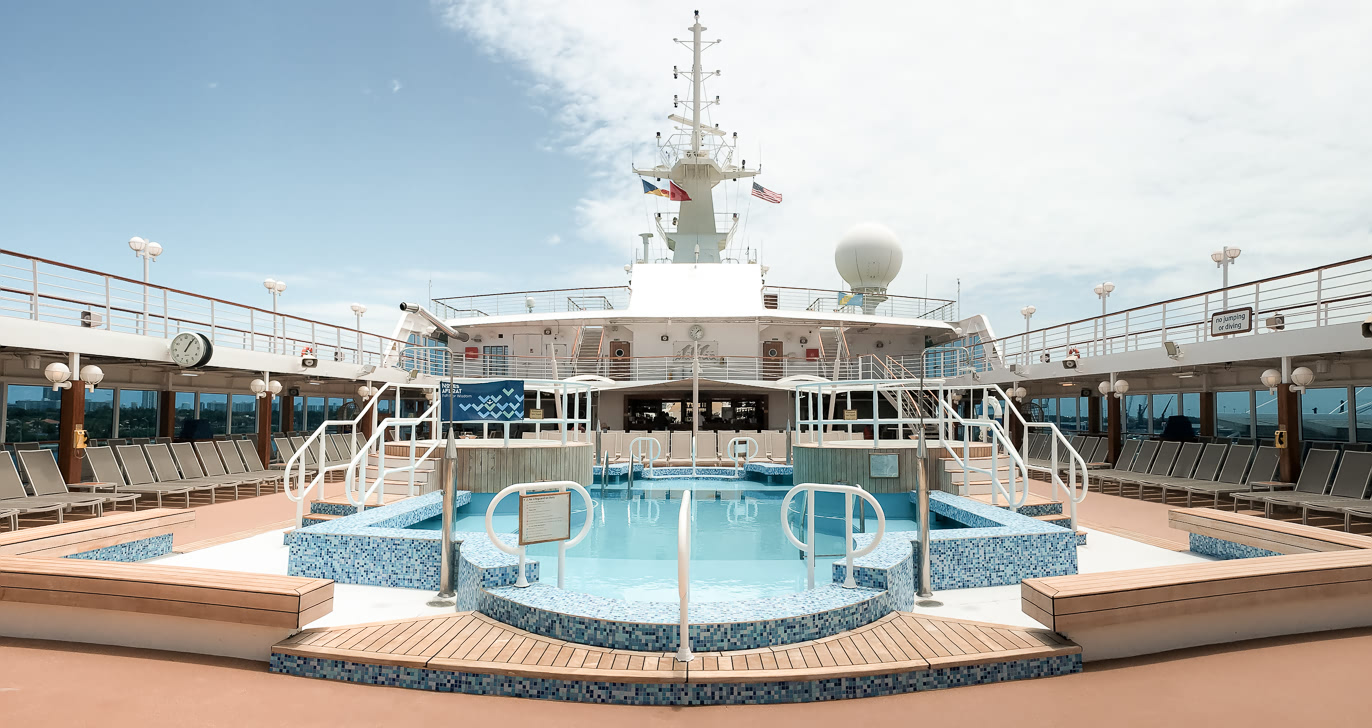 It is no secret that cruising has an adverse impact on the environment. As a child, I always wanted to sail on a cruise ship, but I never properly considered the impact it has on the ocean and the air… until now.
Consider these facts before booking your next cruise holiday:
– Check how 'green' the cruise line(r) really is. Have they installed a proper sewage treatment system? Are they trying to reduce air pollution? How transparent are they about their environmental practices?
– Friends of the Earth publish a Cruise Ship report card every year, which they use to give a grade to 17 cruise liners, based on four environmental practices. Disney tops the chart with an A-, whereas Fathom received a D.
And though Fathom has installed a new sewage and wastewater treatment systems, its air pollution reduction and transparency still received the lowest grading.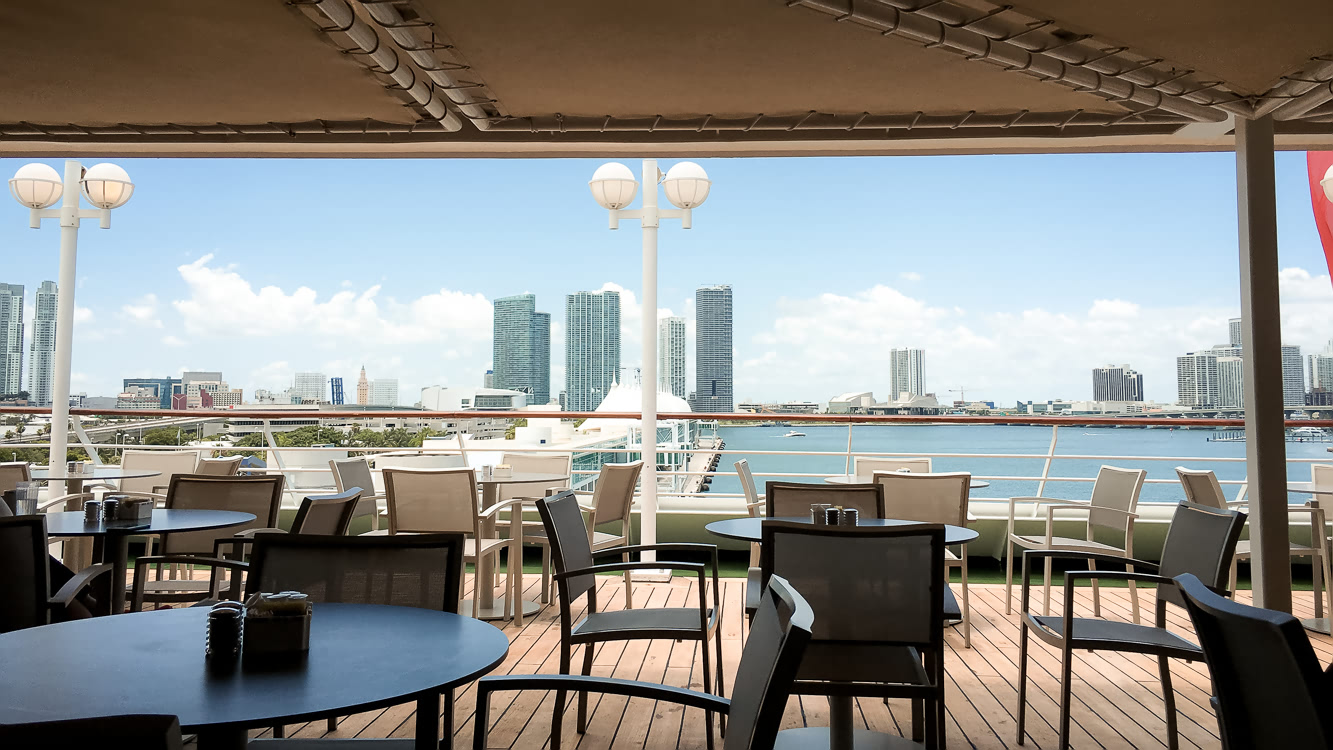 More Info
Fathom Cruise
Book: Fathom Cruise
Currently cruising to: Dominican Republic and Cuba
Amenities: 4 Dining options, 5 bars, pool, hot tub, spa, gym
Unique features: Impact Travel: Volunteer cruise to the Dominican Republic
We were invited to join Fathom on one of their Dominican Republic cruise trips in June and as such, they covered the cost of our outside cabin. However, return flights from Vancouver to Miami, the upgrade to a cabin with balcony included, as well as cost of photography purchases, alcohol and other on-board spending was covered by ourselves.