The Bungalow is the perfect place for a relaxed lunch, an afternoon drink or an indulgent dinner while the sun is setting.
The restaurant is easily missed, if you've never been there before. You need to take a turn from the main road with the only sign saying 'Country Club'.
The restaurant is situated right next to the country club with views over the Atlantic ocean and Table Mountain and its twelve apostles.
The 'hidden' location makes it less of a tourist hot spot, compared to the numerous restaurants and bars in Camps Bay.
The Bungalow is pretty big, with several seating areas inside and outside, a lounge area, with lounge beds and a small pool.
I loved the overall vibe of the restaurant. I could see myself coming here every evening, sipping cocktails while dipping my toes in the nano pool. The Bungalow feels exclusive, with plumped up pillows scattered on the comfortable benches and oysters and cocktails on the menu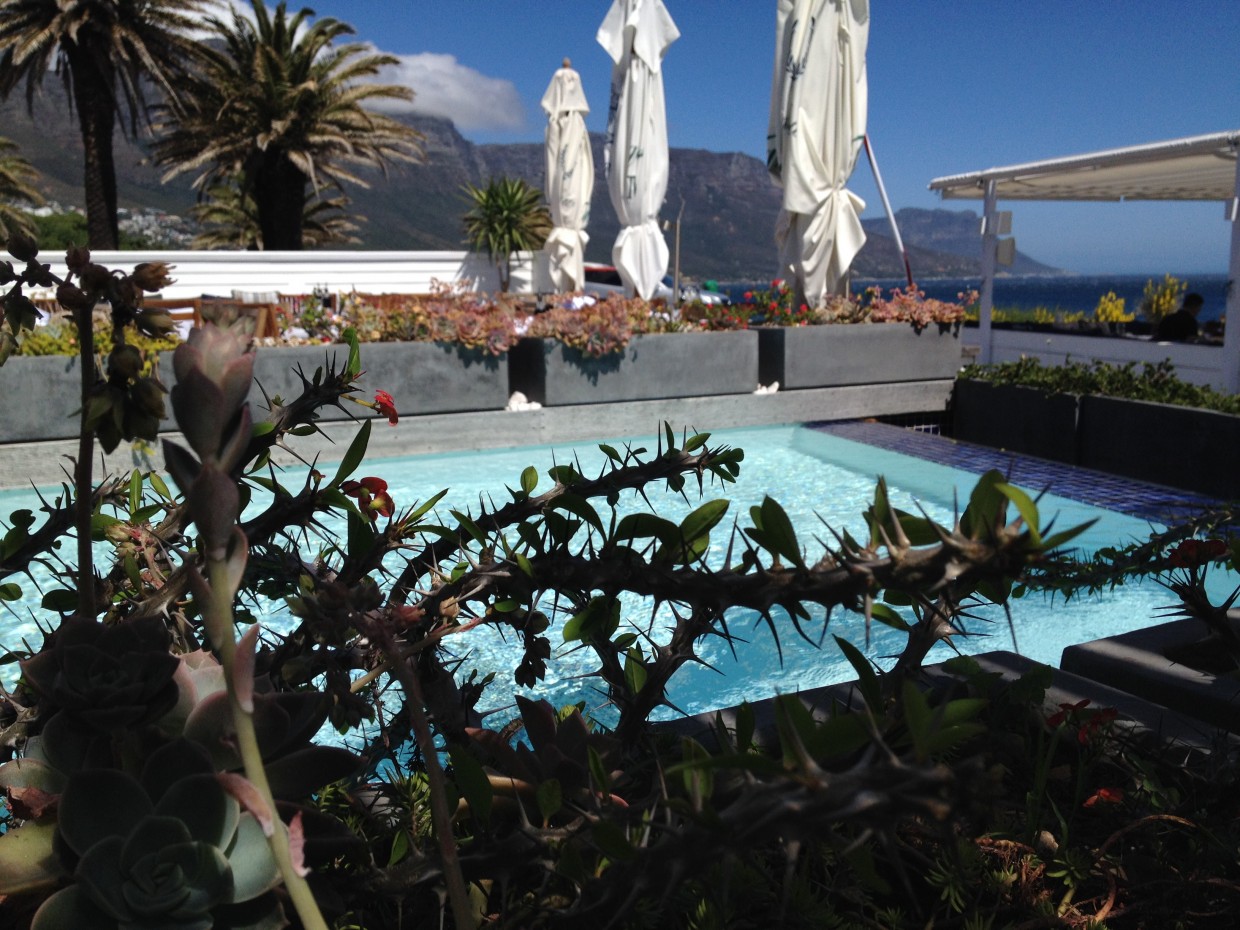 [one-half-first]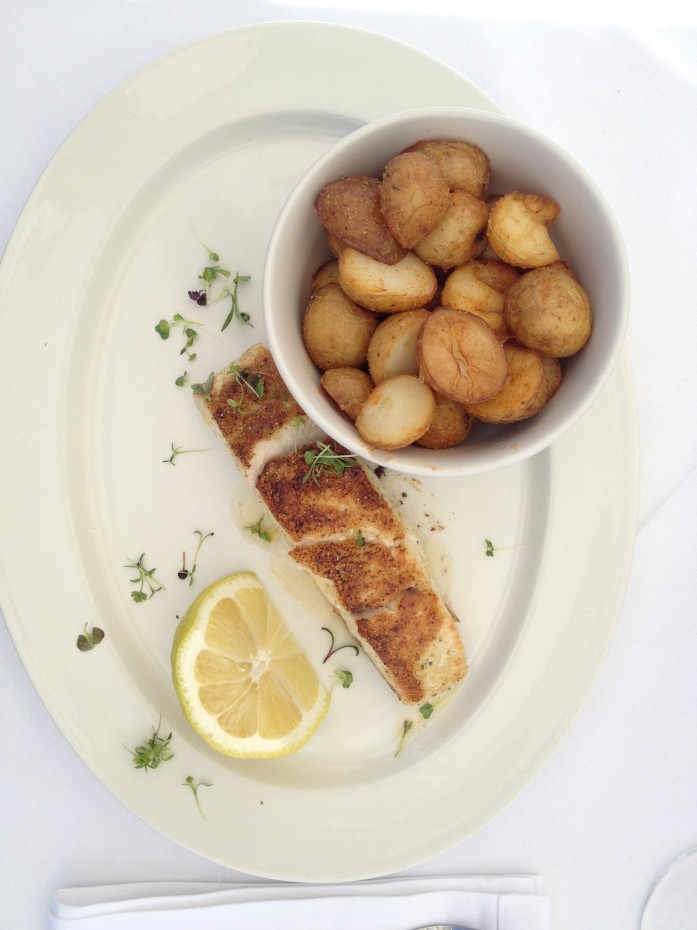 [/one-half-first]
[one-half]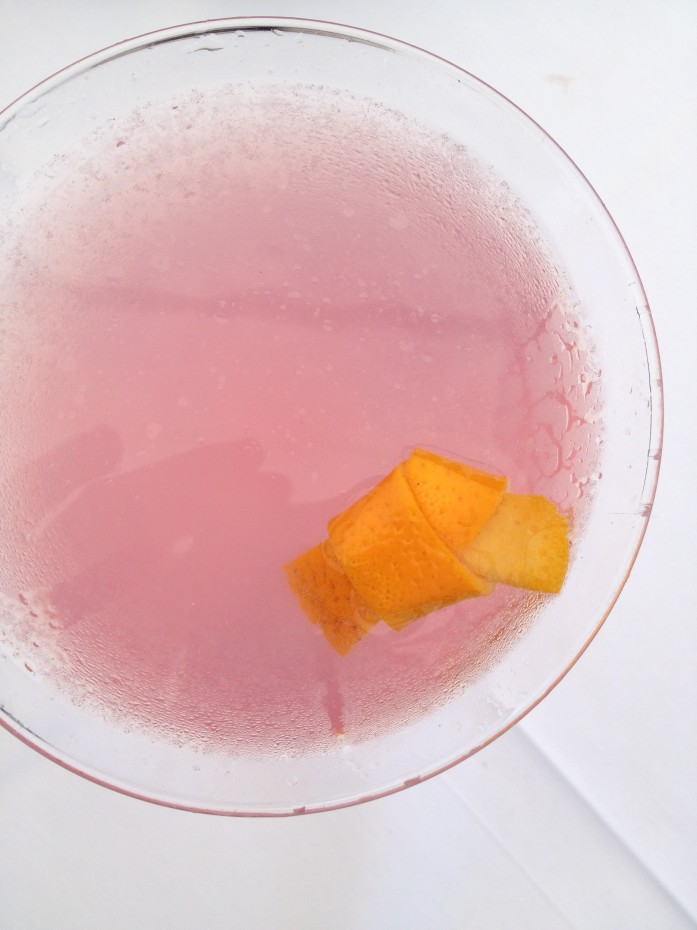 [/one-half]
I visited The Bungalow for lunch on a Friday. There weren't too many people around, but I've been told it gets quite busy over the weekend.
I ordered a cosmopolitan and cob with baked potatoes. My boyfriend ordered salmon with skinny fries.
The cosmopolitan was tasty and both dishes were delicious.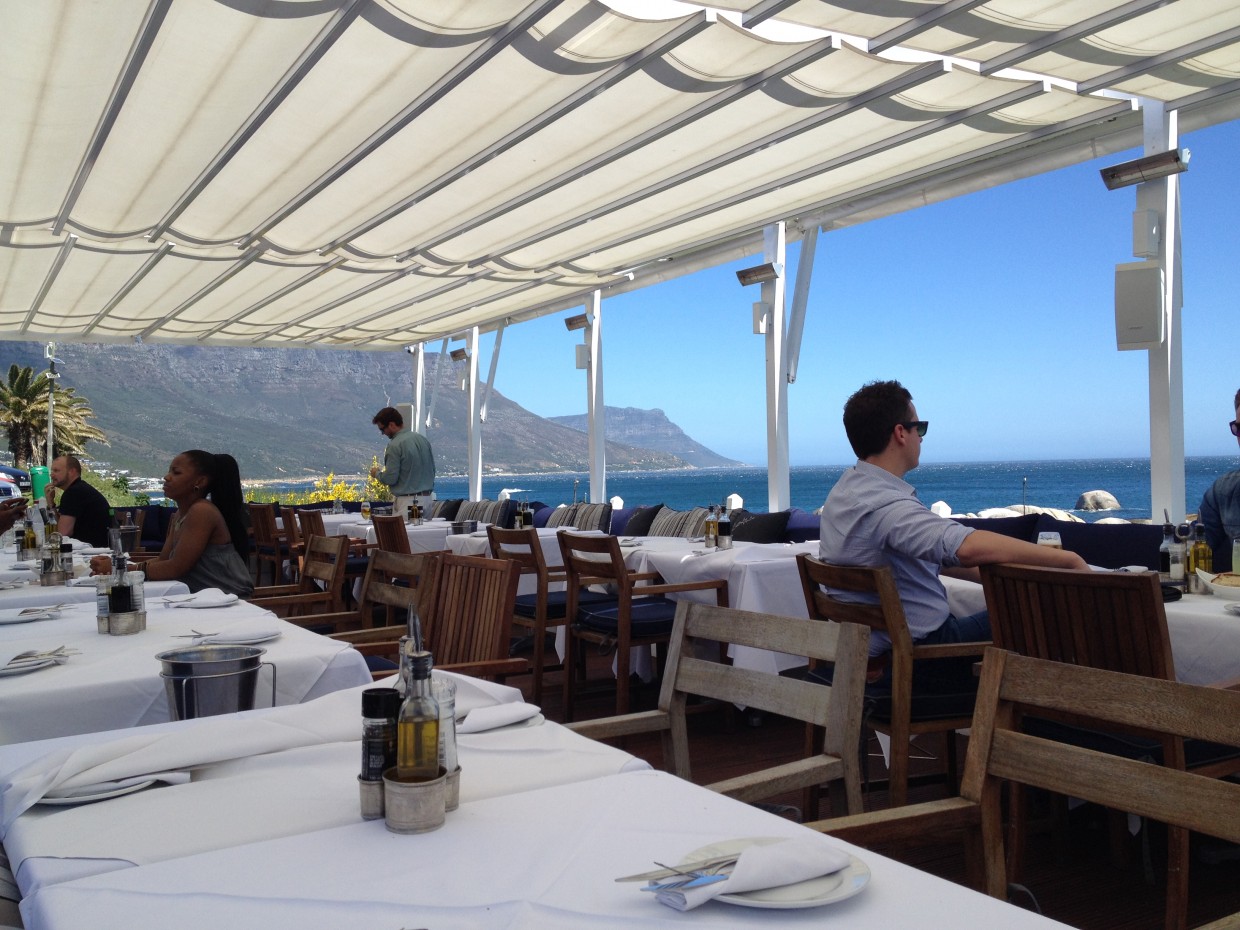 [one-half-first]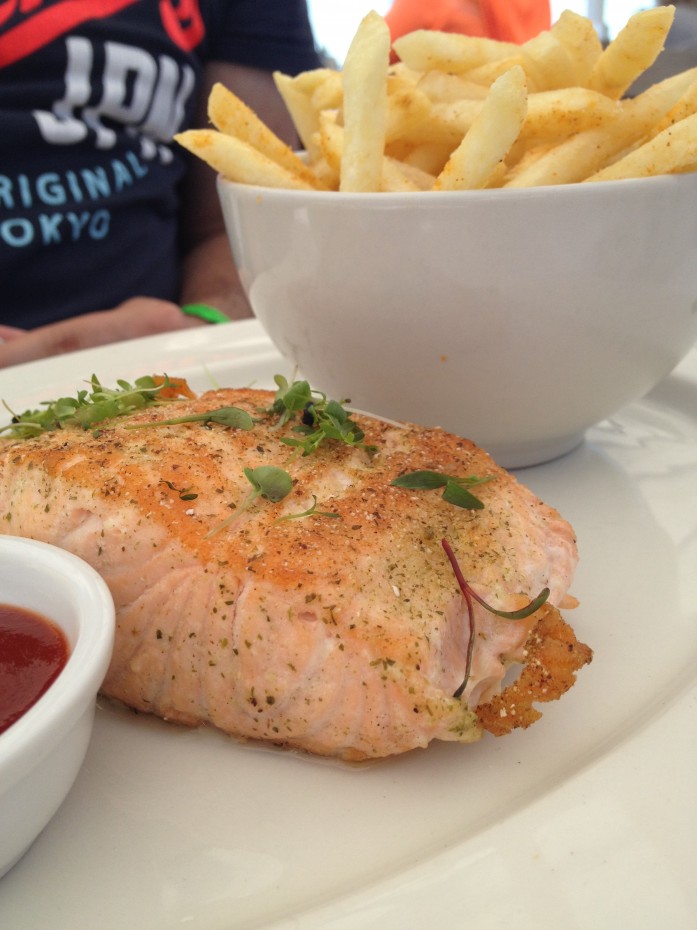 [/one-half-first]
[one-half]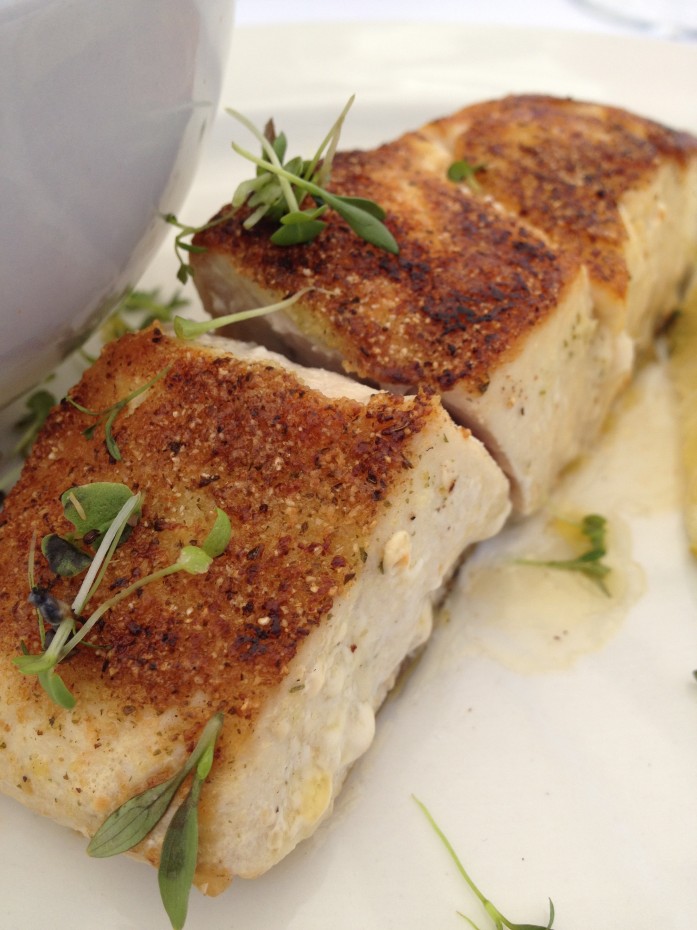 [/one-half]
Compared to other restaurants in Cape Town, the price was a little bit higher, but still very affordable if you're from the UK or US.
I paid R205 – £11.31 – $18 for a cocktail and main meal.
In the UK, I would have paid a minimum of £30 for the cocktail and meal in a similar place.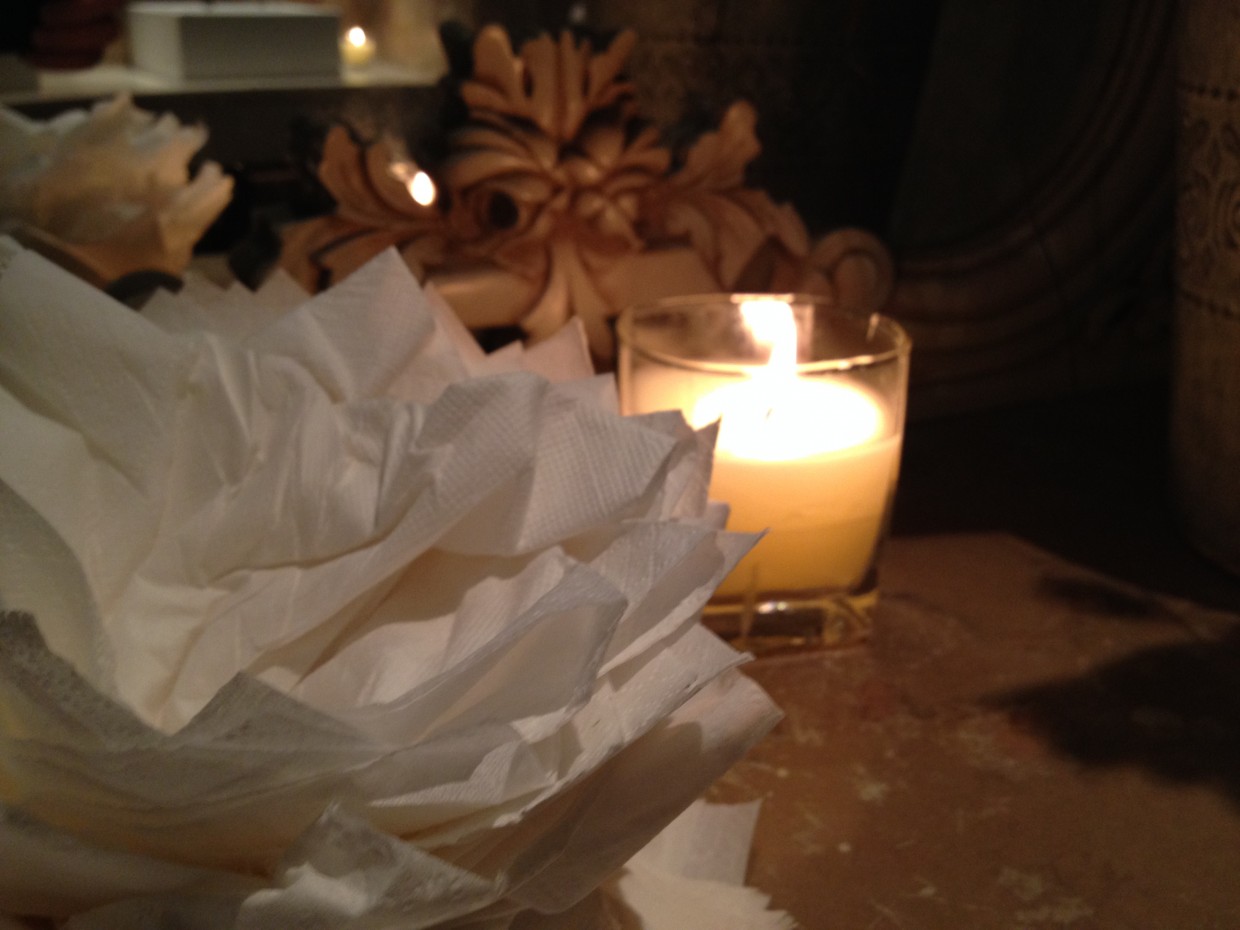 [one-half-first]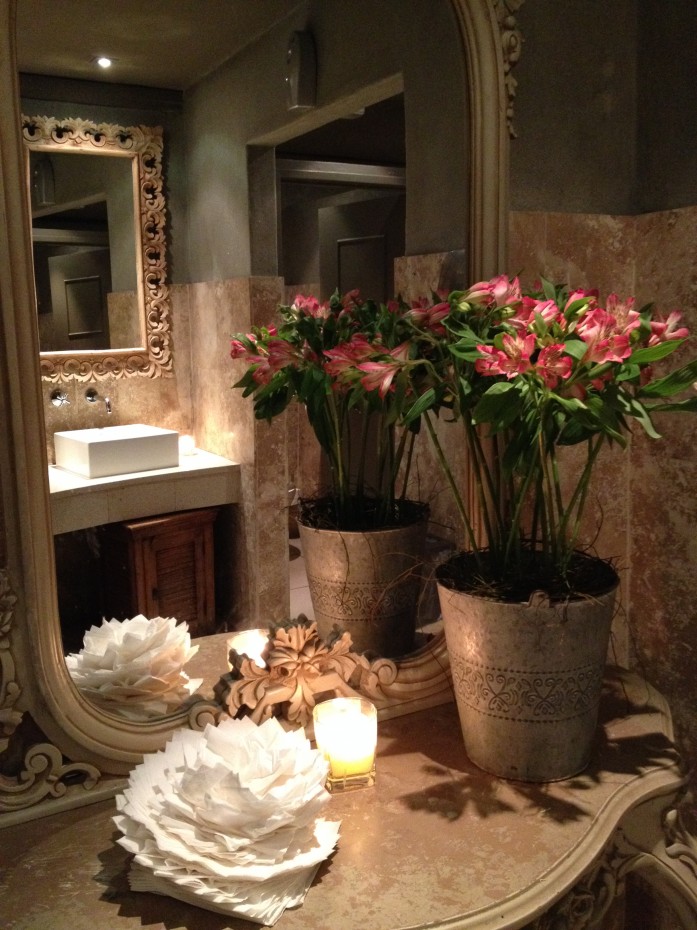 [/one-half-first]
[one-half]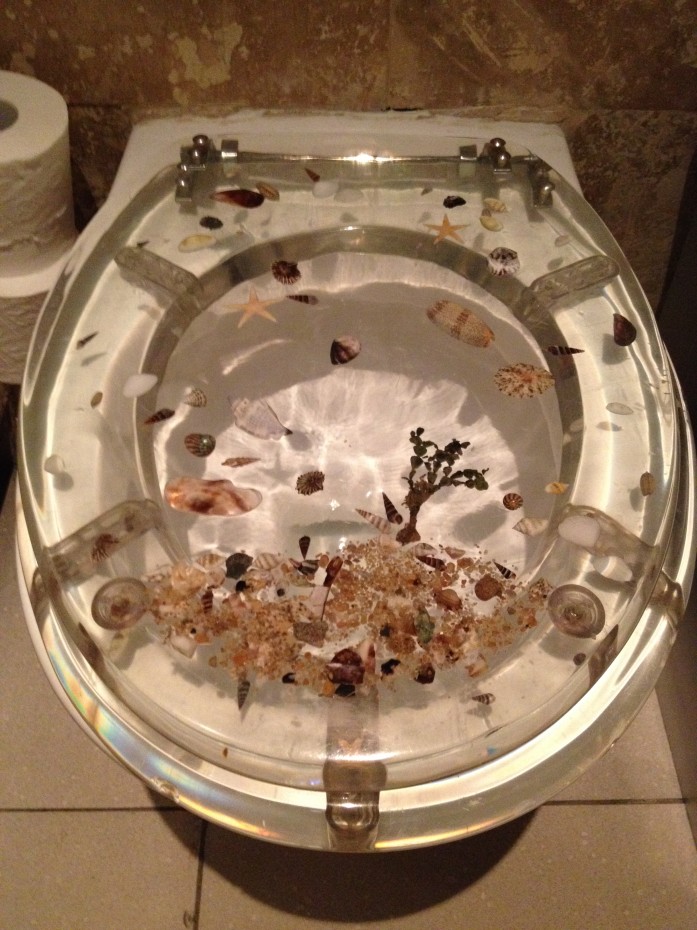 [/one-half]