Like any city near the Atlantic ocean in Europe, Lisbon can be a little bit unpredictable. My visit to Lisbon was at the end of Spring, so I thought it would be quite hot. However, the temperature never went over 20 degrees, and we even had some heavy rain.
Weather in Lisbon is not the same as the other Mediterranean cities like Madrid and Rome (my mistake for thinking it was…).
It can get quite hot in summer, but you'll want to take some warmer clothes with you when visiting the Portuguese capital in Spring.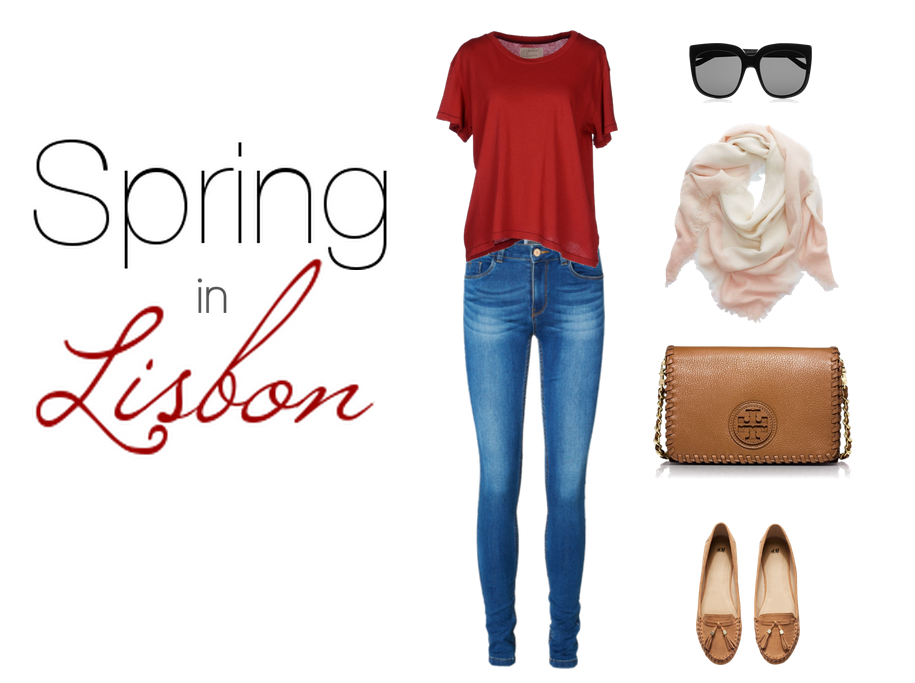 Flat shoes are a must in Lisbon, preferably with a treaded sole. I made the mistake wearing sandals with a small thin heel. These sandals were fine in Madrid, but in Lisbon, all streets are paved with cobbled stones.
If you don't want to get stuck between the stones every single step you take like I did, you'd want to wear flat shoes.
The stones are very slippery, polished by the numerous pedestrians over the years, which makes walking down a hill quite tricky if your sole is smooth.
Lisbon packing essentials
Sweater
Light Jacket
Flat shoes
Umbrella
Sunglasses
Light scarf