In September 2013, I went on my first big solo adventure to Asia. My first stop would be the Elephant Nature Park north of Chiang Mai.
I have a soft spot for elephants, so when looking for volunteering options in Thailand, I was mainly looking for volunteering positions with elephants. The Elephant Nature Park stood out for me after reading that the park was a sanctuary for abused and tortured elephants from the tourist and the illegal logging industry.
Just like many other tourists, I had no idea about the so called training elephants had to go through in order for them to accept people on their backs for elephant rides, and to perform at elephant shows.
Many elephants in the tourist industry have gone through a training process called 'Pahjaan', a process where they break the spirit of the elephant to tame the elephant for domestication. This can involve the elephant being placed in a cage, tied with ropes for days on end, being tortured with bull hooks, until the elephant finally caves in.
At the Elephant Nature Park, there are no shows, and no elephant rides available. Instead, you can come up close and interact with these beautiful animals in their natural environment, with no forced interactions.
[one-half-first]
[/one-half-first]
[one-half]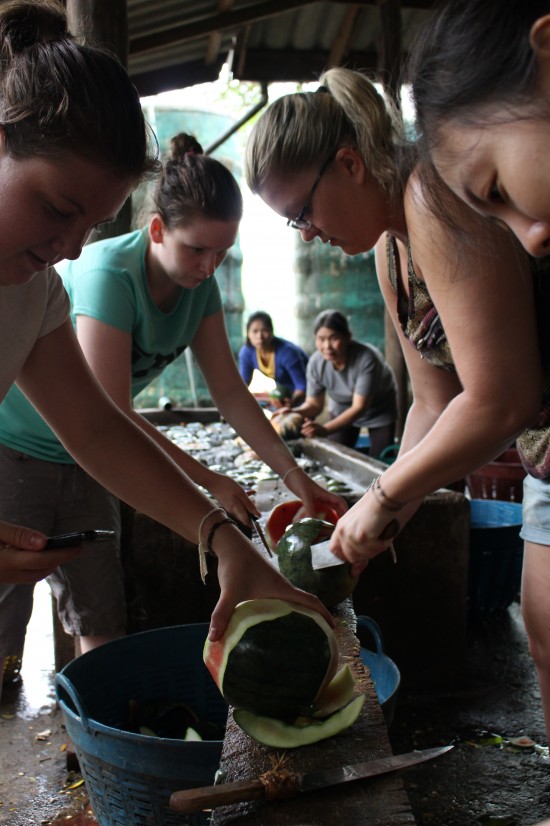 [/one-half]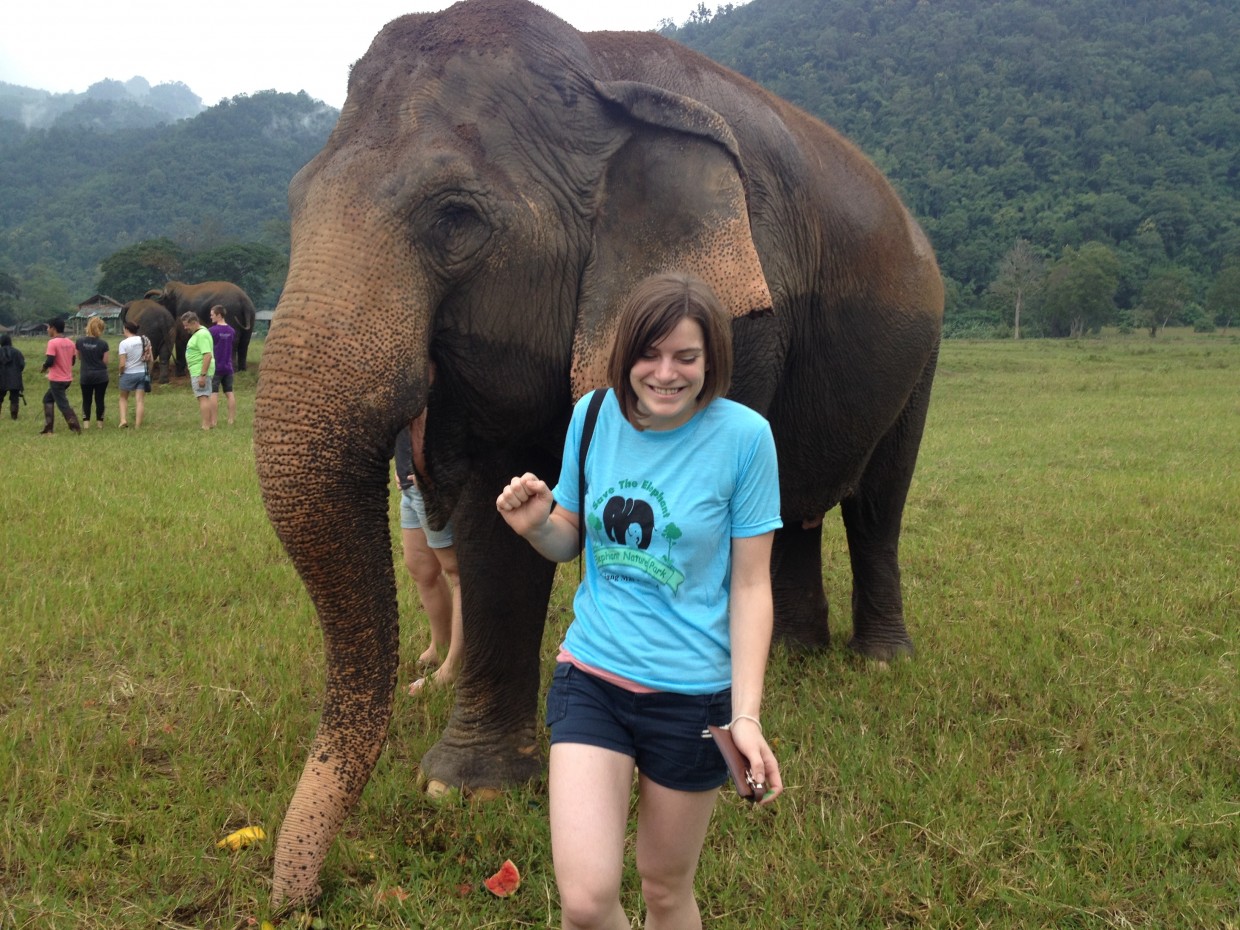 After registering at the main office in the center of Chiang Mai and meeting my fellow volunteers, we were carted off to the park in small buses.
We were divided into three groups, and based on a rotation system, our group would either work in the kitchen preparing food for the elephants, cleaning out the elephant's enclosures, or cut grass.
In between our tasks, there was plenty of free time to relax, feed the elephants, wash the elephants and roam around the park.
[one-half-first]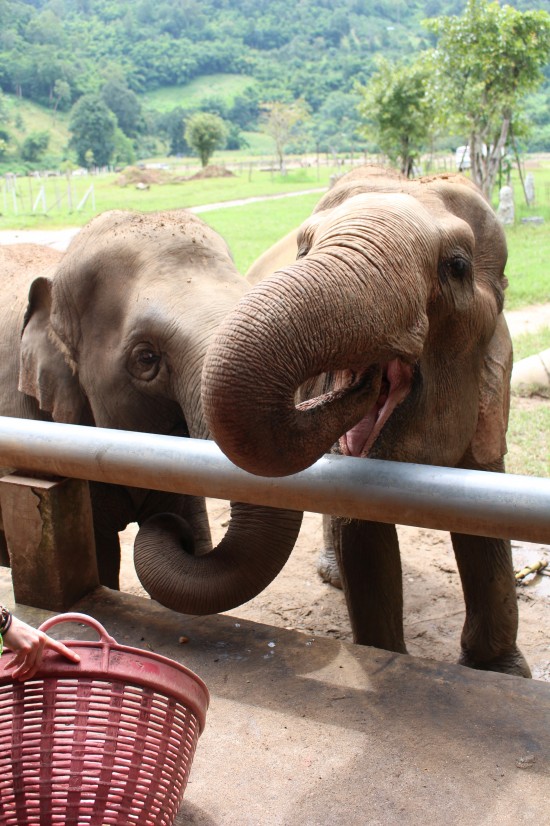 [/one-half-first]
[one-half]
[/one-half]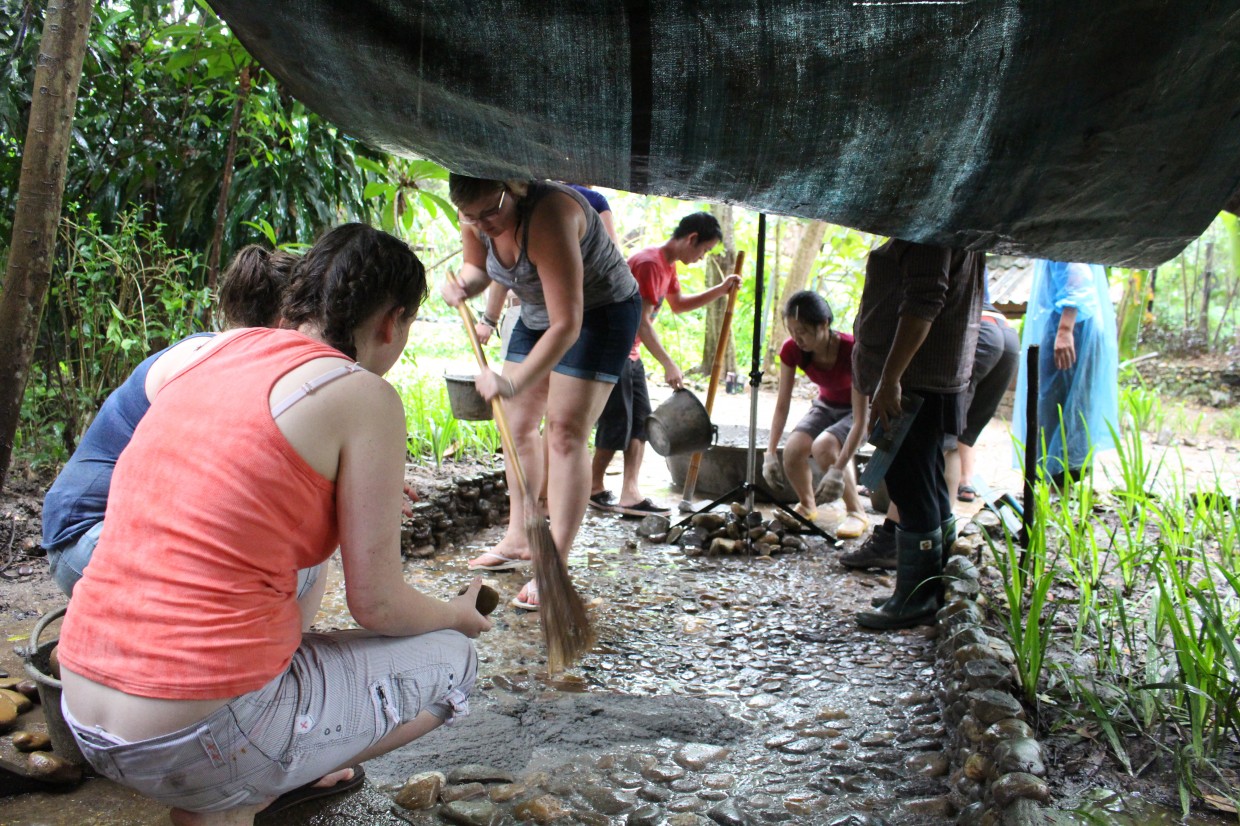 Our accommodation was basic. Most rooms had 3 beds with mosquito nets, but we only slept with 2 in the room, so we had one extra bed to dump all our stuff on!
The bathroom facilities were quite basic, and I have to admit, I was a bit uneasy at first. I'm not good with insects, bugs and spiders (especially spiders!) and since the bathrooms were kind of open (there were roofs and doors, but the top of the walls was open), I always checked the whole area for around 5 minutes for any kind of spider presence before properly entering the bathroom…
I know it's a bit ridiculous, and luckily I was only graced by a visiting spider once.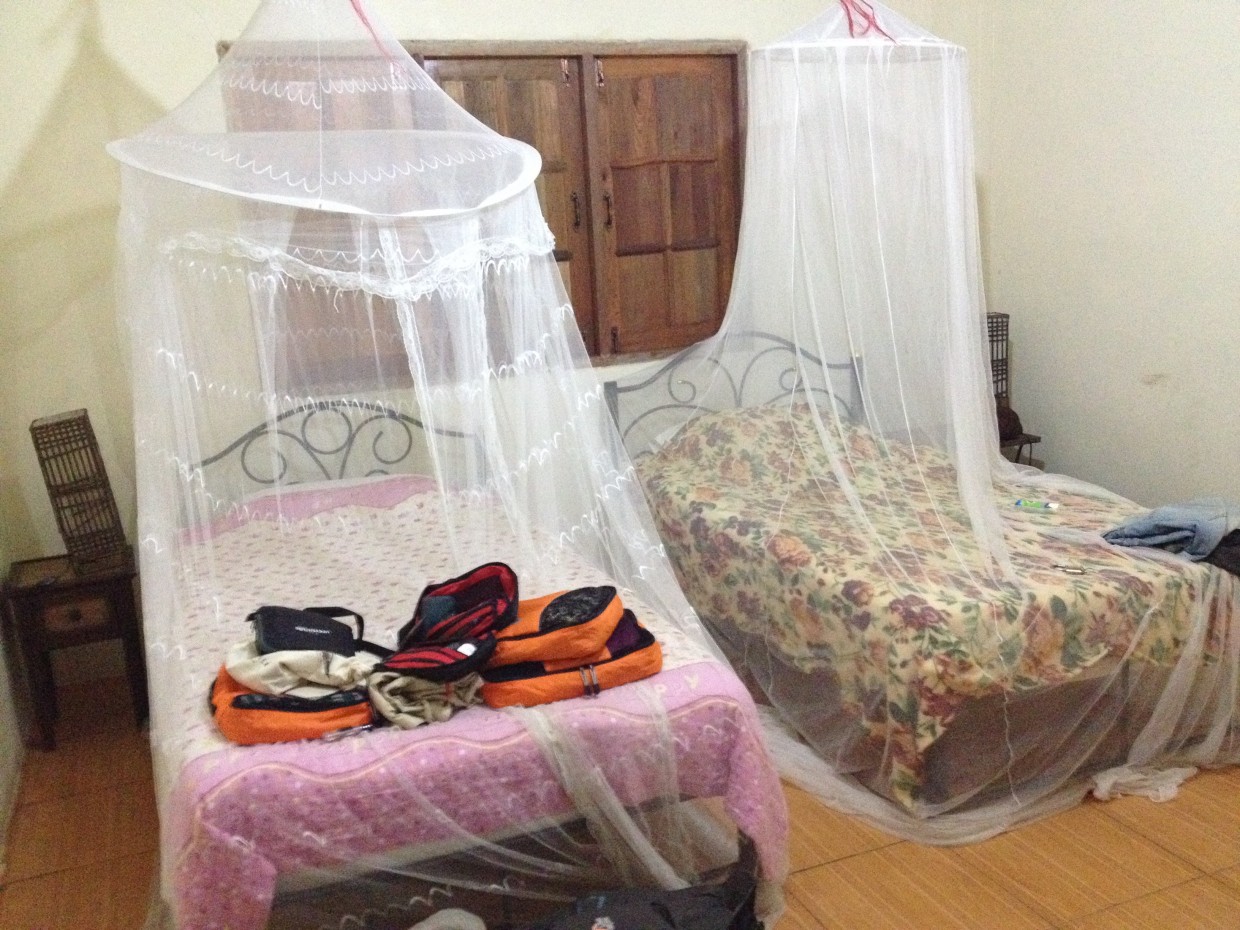 Our volunteering schedule changed quite drastically midweek, since there was the International March for Elephants on Friday, 4th of October in Bangkok. All volunteers had the option to go to Bangkok and participate in the Elephant March.
Quite a few volunteers decided to go, however, I decided to stay. I would have loved to participate in the march, after all it was for a good cause, but I had only arrived in Thailand a few days earlier, and was a bit apprehensive about taking part in a march in a foreign country.
In the few days leading up to the march, we made signs in different language for the volunteers to take with them to the march.
I loved it that we were working on something extra than the usual tasks, which made our week at the park a little bit more special and meaningful.
Apart from our tasks, we had plenty of free time. You could get a massage any time of the day you wanted. Women from the village nearby would come every day to the park and offer massages to volunteers and visitors. I almost went every day! The price was quite cheap (Around 140 Baht – £2.6 if I can recall correctly) and a welcoming treat.
We also had Thai classes and tubing on the river experience.
And did I mention the food? The food was AMAZING. All vegetarian, but I never missed the meat. The meals were buffet style, with a lot of variety.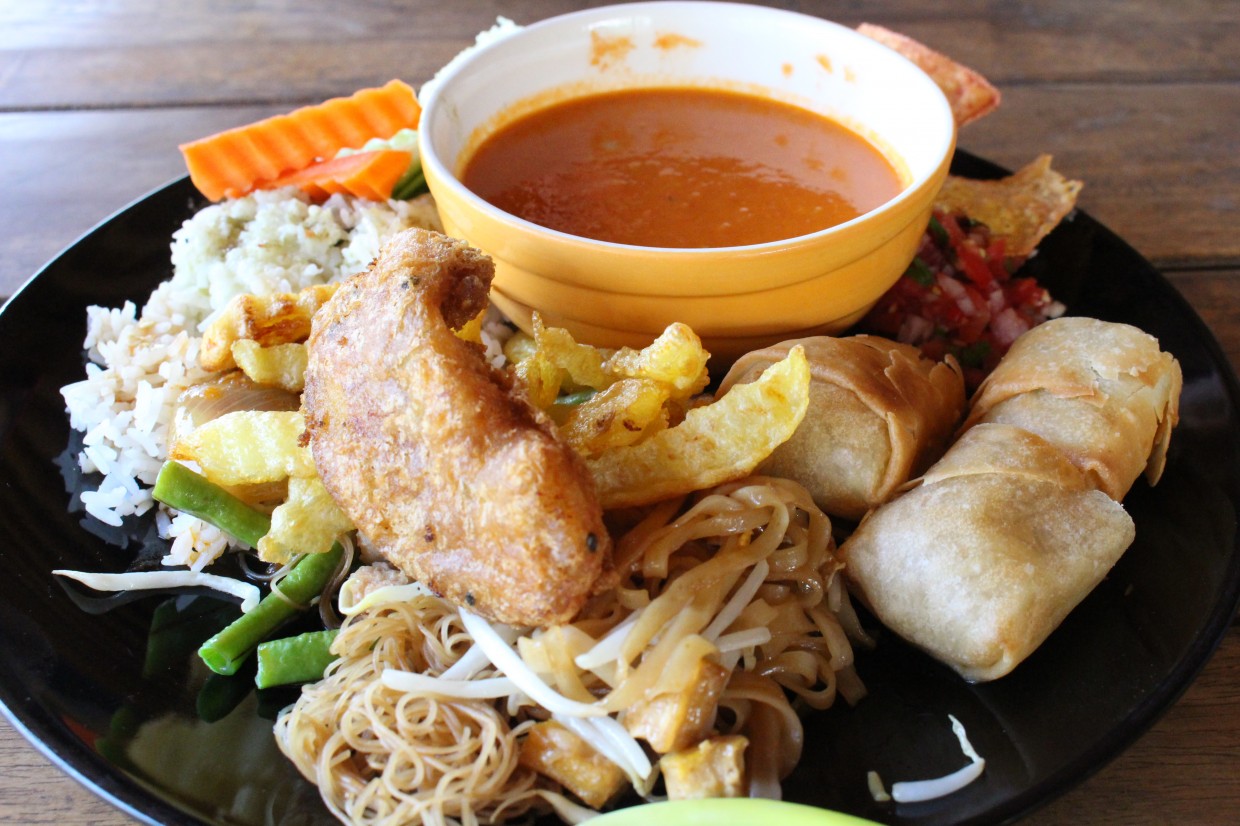 [one-half-first]
[/one-half-first]
[one-half]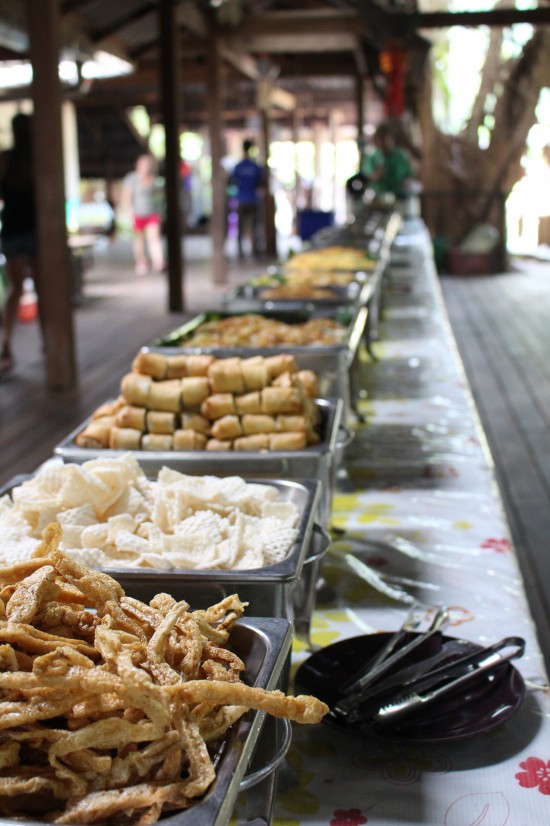 [/one-half]
Thinking about volunteering at the Elephant Nature Park?
The Elephant Nature Park is a great choice if you are looking for a volunteering trip and definitely a life changing experience!
STA offers the trip, but I booked through the park's website, which is much cheaper. Even though you pay less, the experience is exactly the same.
(I asked STA why they were more expensive, they said it was because they provided transport to the park. However, all volunteers, whether they booked through STA or the park's website, had to register first thing on Monday morning at the park's head office, and all were taken to the park in the same buses.)
One week of volunteering costs 12000 Baht – £230 – $370 if booked through the Elephant Nature Park website
One week of volunteering costs £399-$641 if booked through STA