I had been looking forward meeting the African Penguins for a long time, and I was not disappointed.
Visiting Boulders Beach has been one of the best parts of my trip in South Africa so far. (A game drive is still on the program, which I think will be on a par with my Penguin experience.)
Boulders Beach has been the home of an African penguin colony since 1982, where tourists are able to observe the penguins up close.
We left Cape Town around 8:15am and arrived at Boulders around 9am. Boulders Beach opens around 8am and to beat the crowds, we tried to get there as early as possible.
Meeting The Penguins At Boulders Beach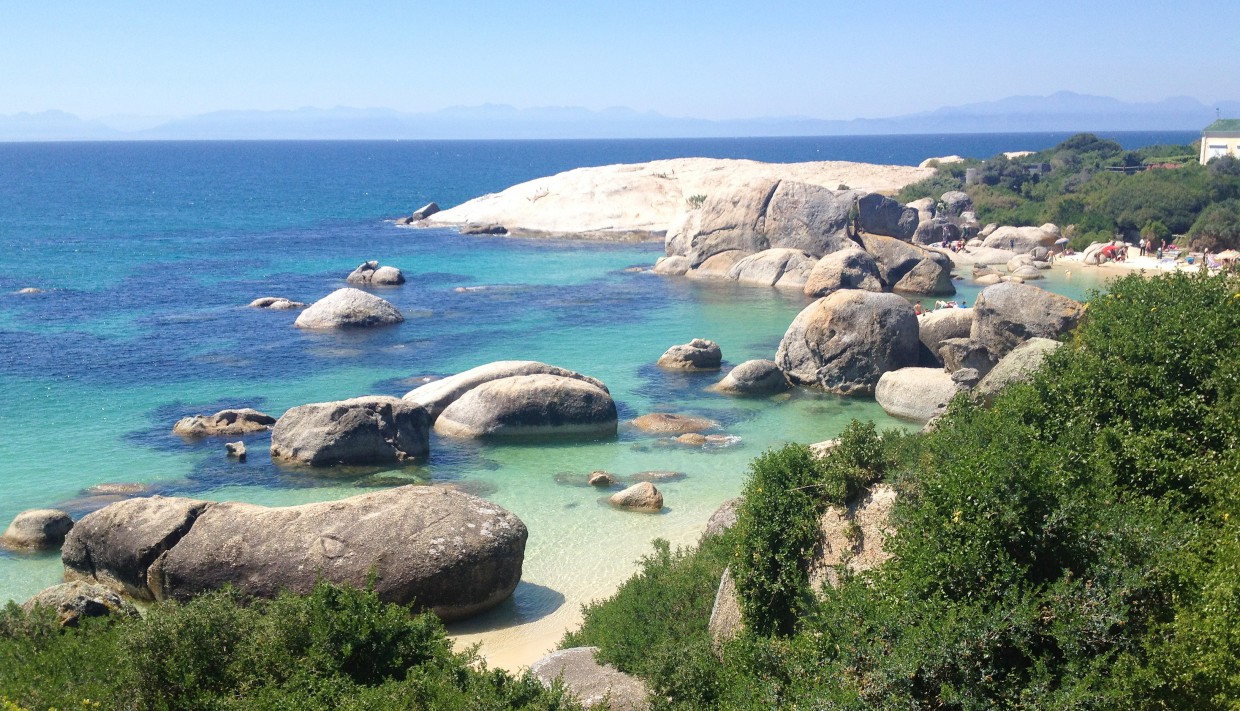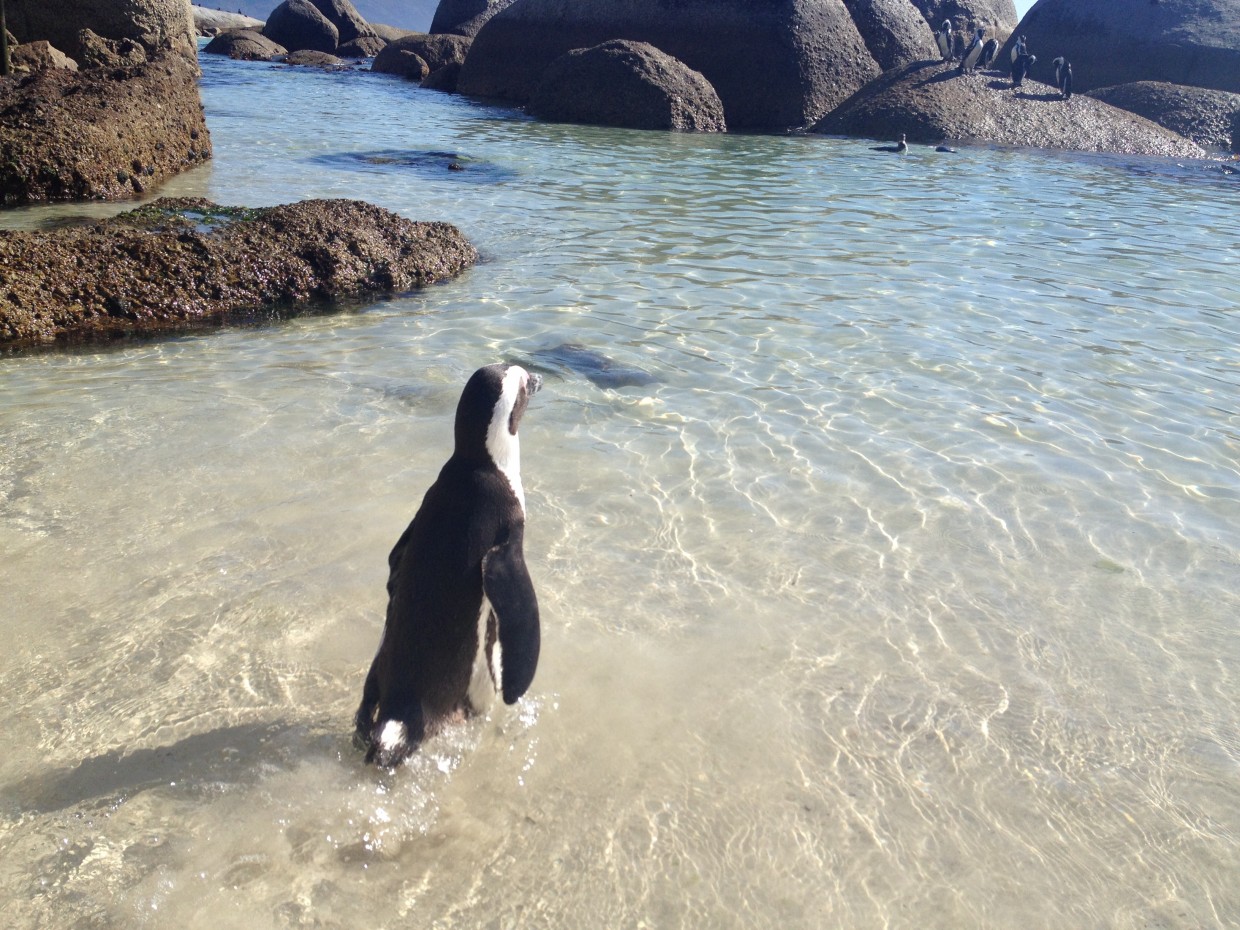 October is still not the tourist season, but it was a Sunday and it was supposed to be a hot day, so we anticipated a lot of visitors. Because we arrived so early, there were only a handful of people on the beach. However, there were no penguins in sight.
We had to crawl through a gap between the rocks, over a few boulders, wade through some water, to finally see a group of penguins splashing around in the water and sunning on the boulders at the far end of the beach. They are so used to humans, you won't see them scuttling away, hiding behind boulders or in the bushes. Some of them come pretty close to you, and swim around you.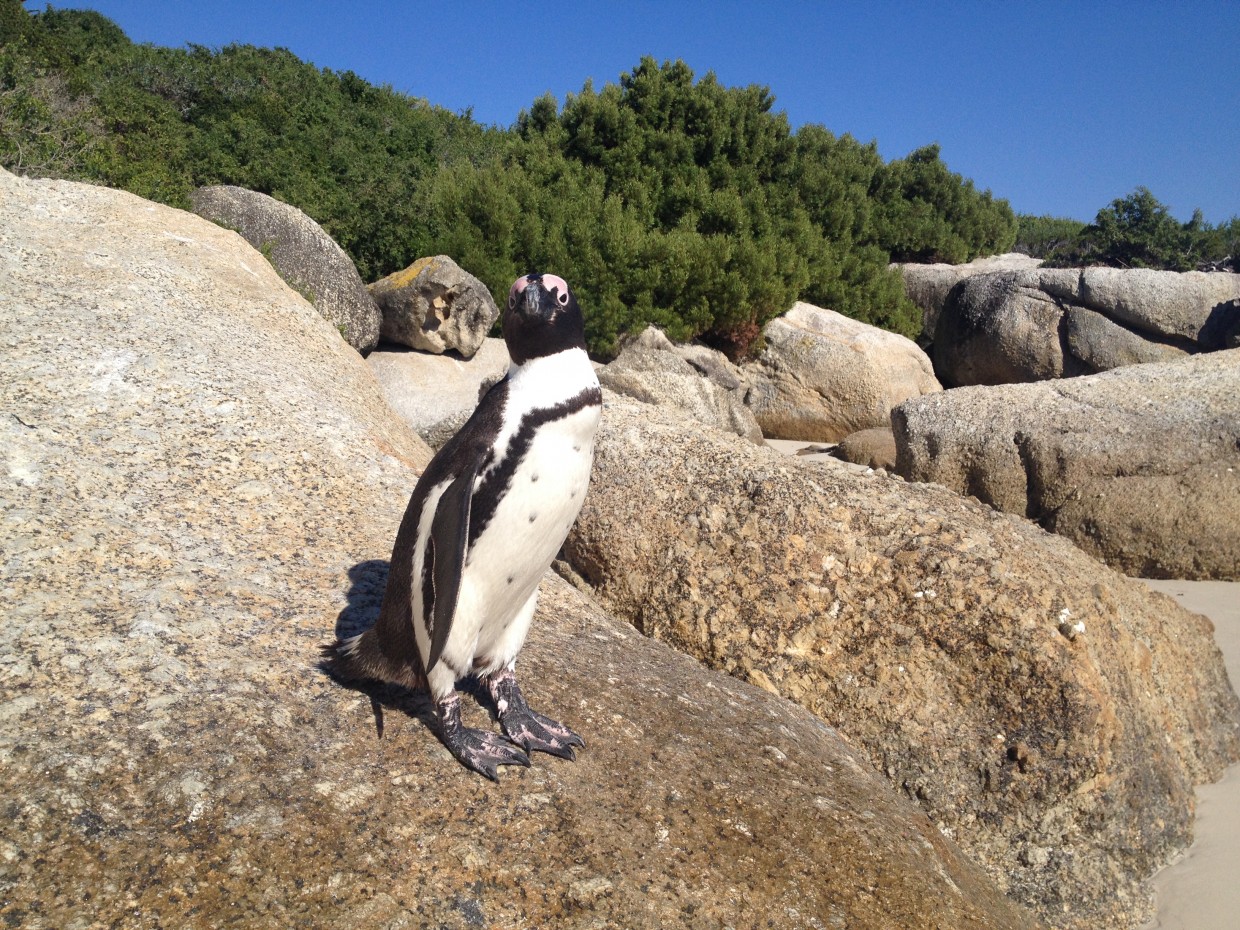 [one-half-first]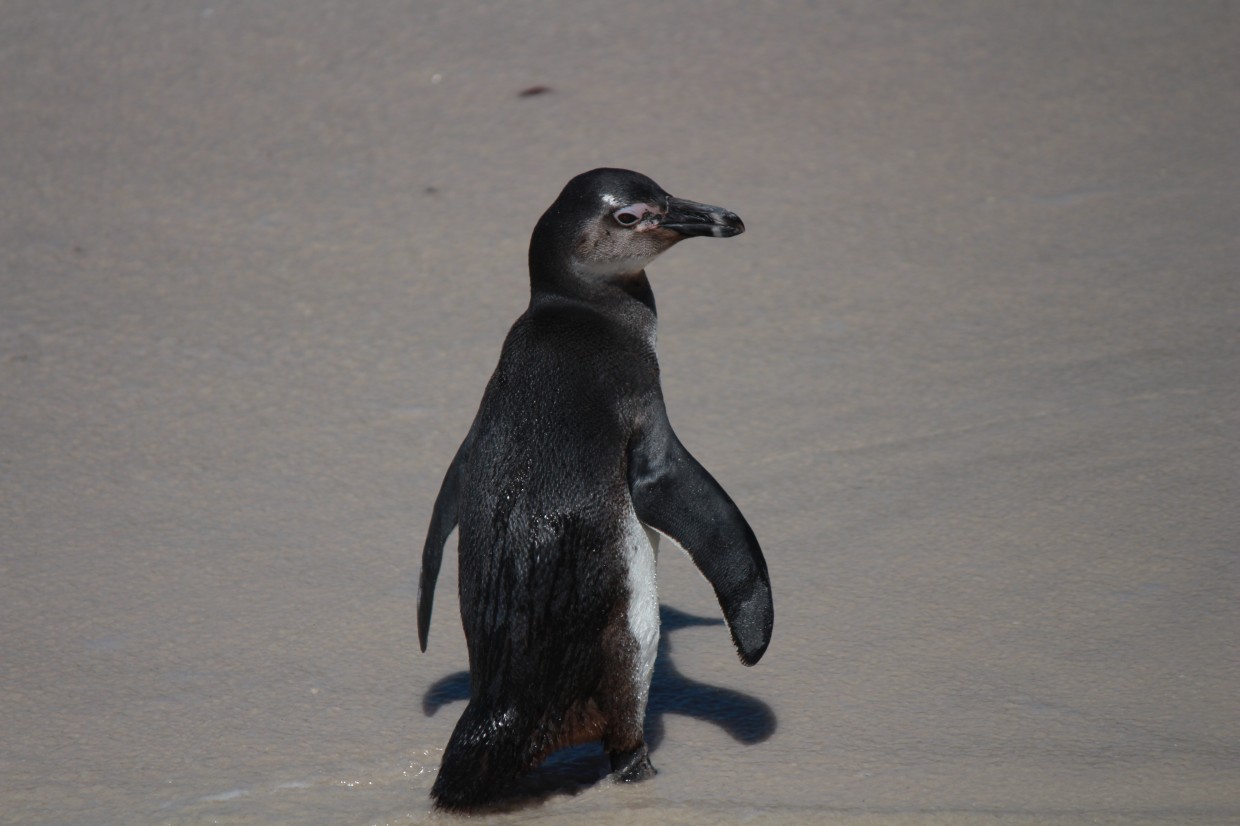 [/one-half-first]
[one-half]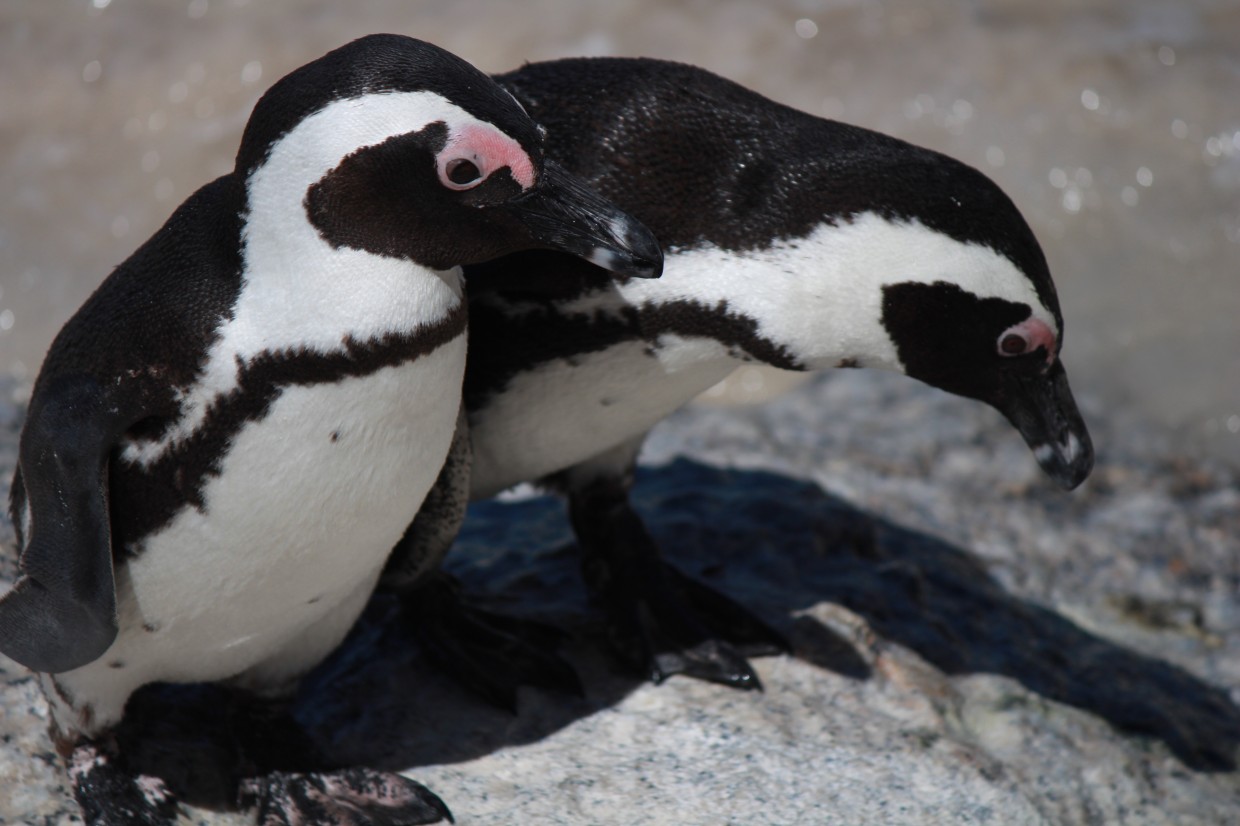 [/one-half]
Granite Boulders On A Sheltered Beach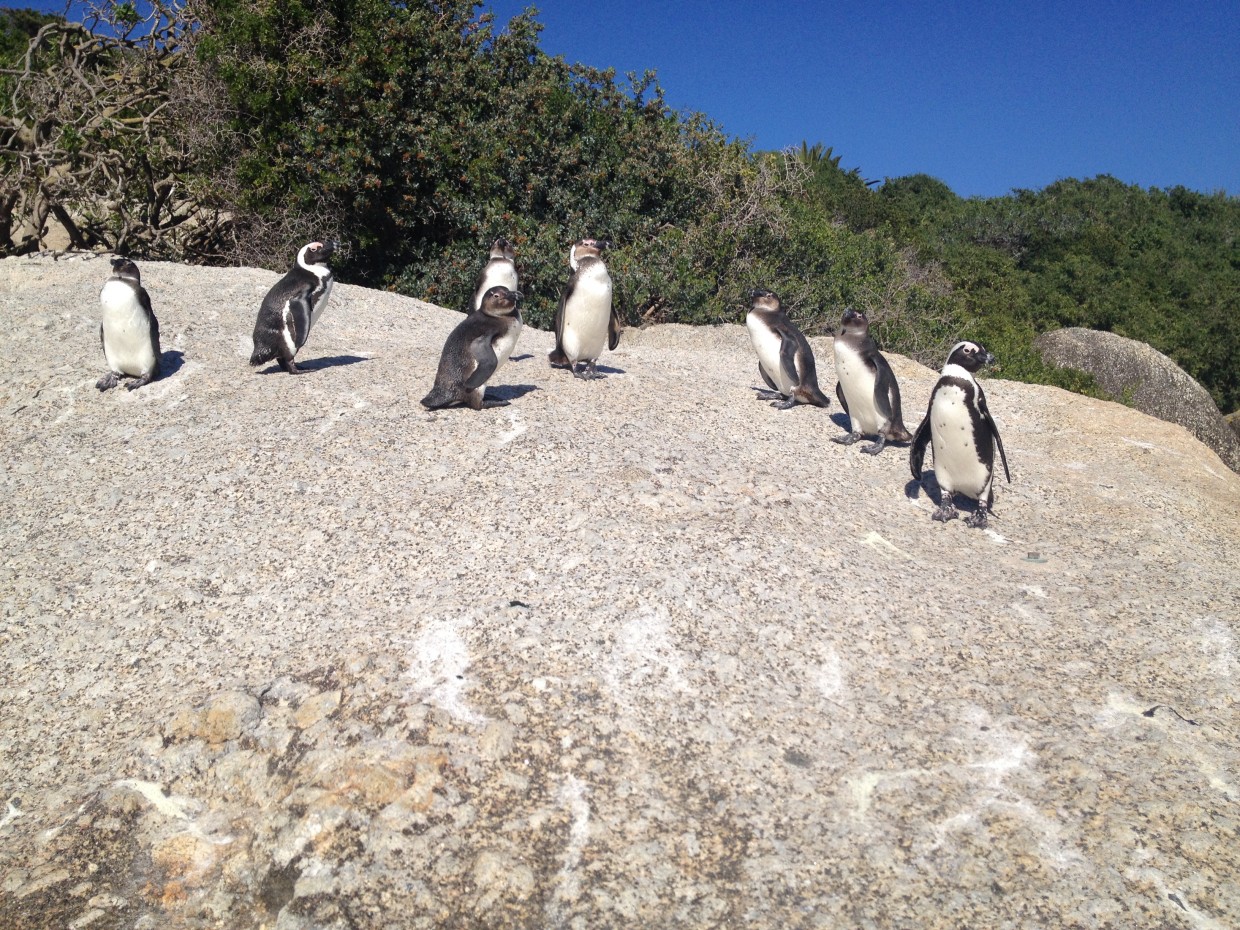 Apart from the penguins, Boulders Beach itself is very pretty. Big boulders are scattered around the beach and in the water, making it a very pretty subject to photograph. Even though the water is not very warm, swimming is a must! I braved the cold and after 10 minutes I was swimming around as if the water had always been 25 degrees.
Foxy Beach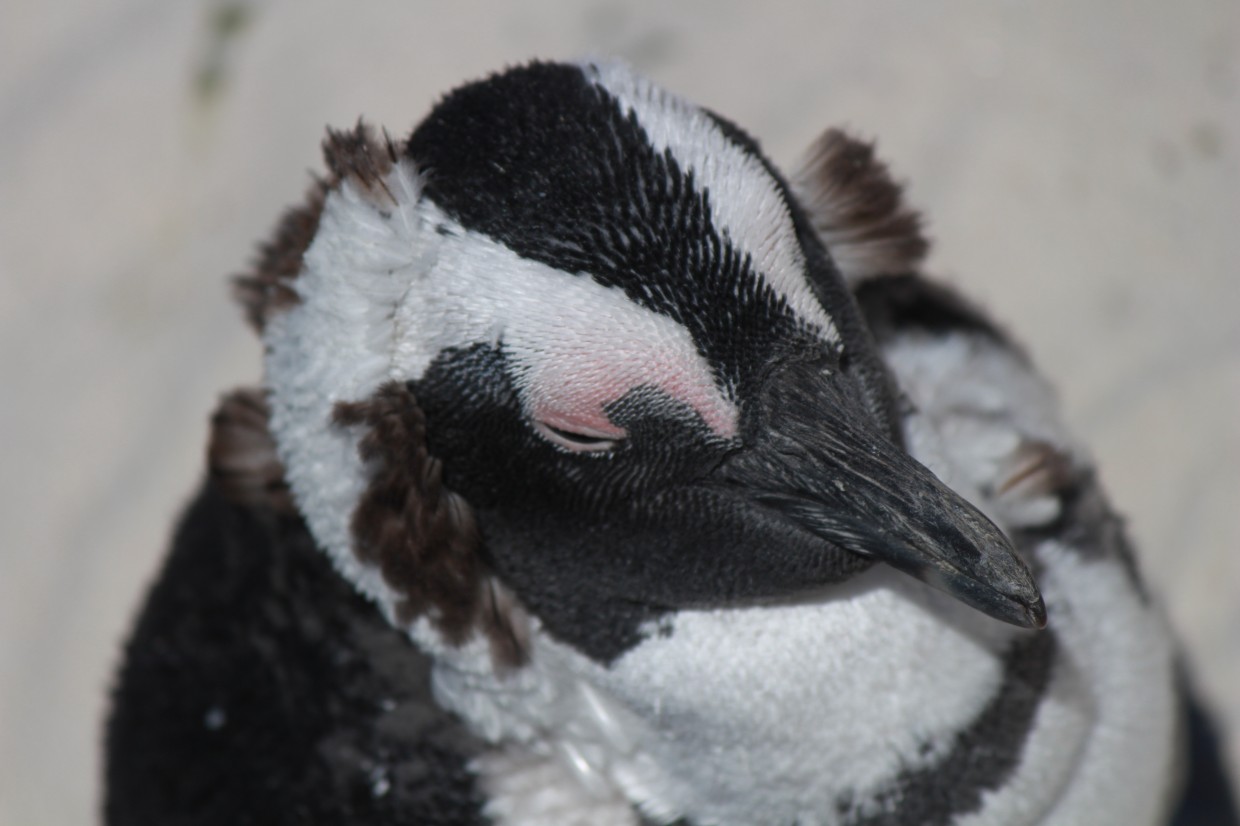 If you don't get to see many penguins on Boulders Beach, your ticket also gives access to Foxy Beach. Alongside the beach, you have a pathway leading from Boulders Beach to Foxy Beach with penguins napping or casually sitting next to the fence along the whole way. At Foxy Beach, you can watch the penguins from a short distance on viewing platforms. Most of them are mainly sitting or lying around, but it's quite an impressive view to see them all together.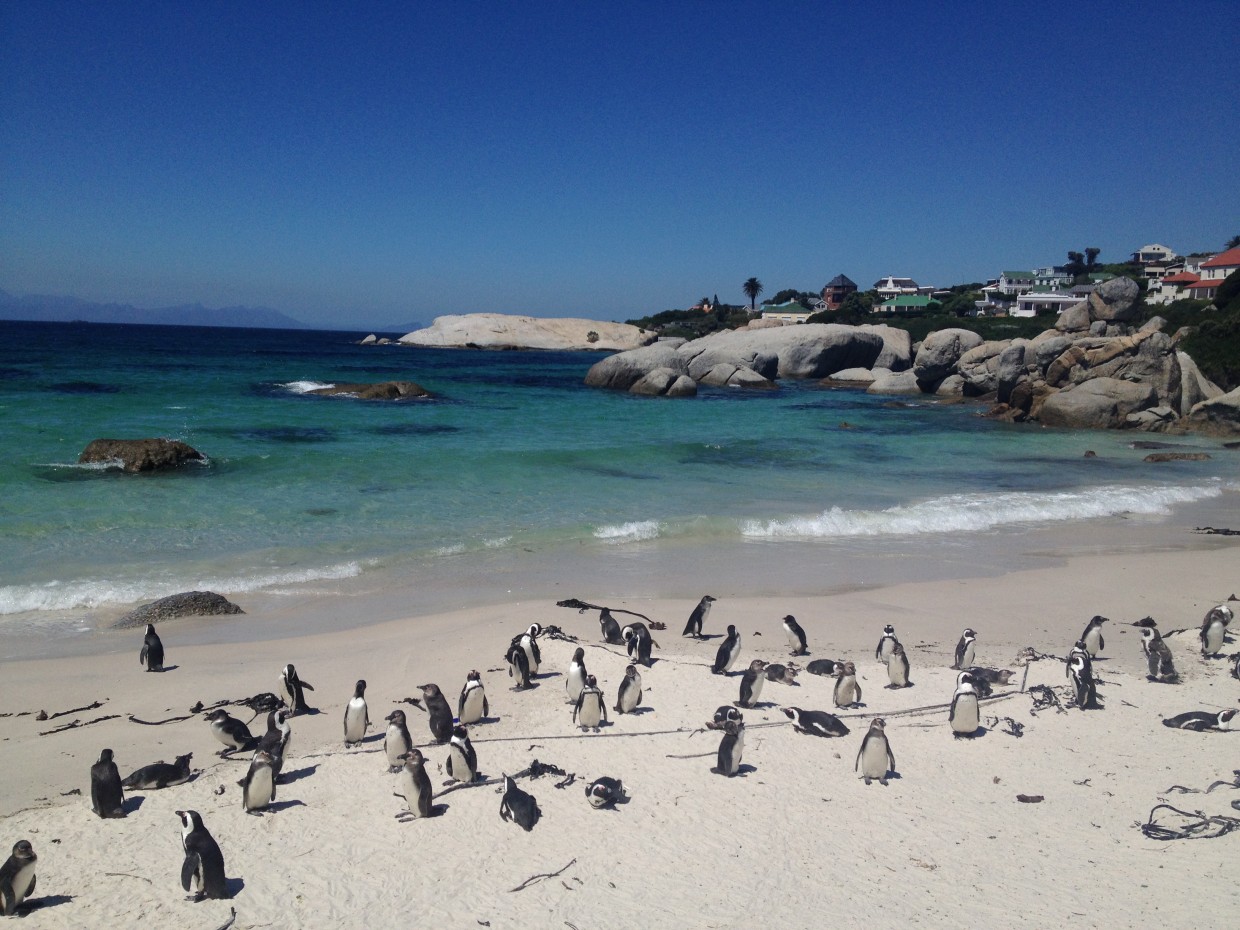 [one-half-first]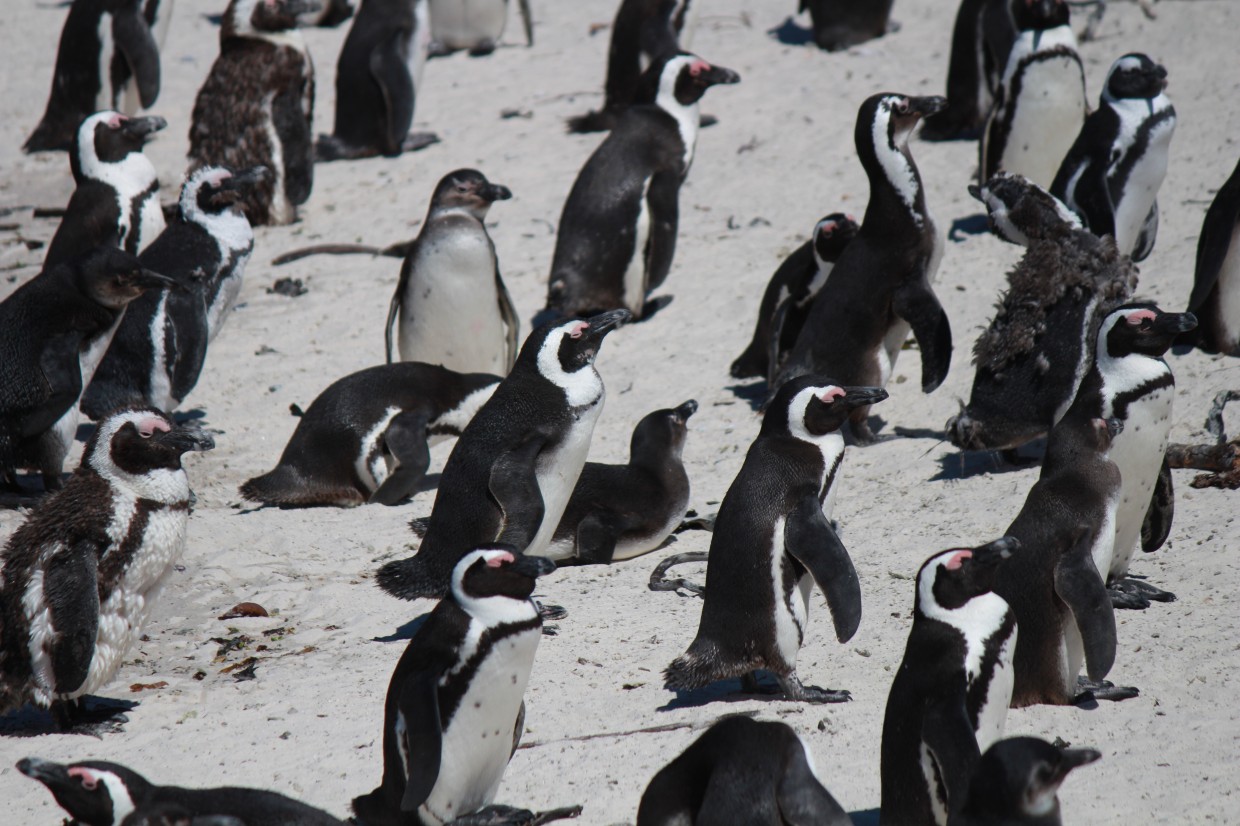 [/one-half-first]
[one-half]
[/one-half]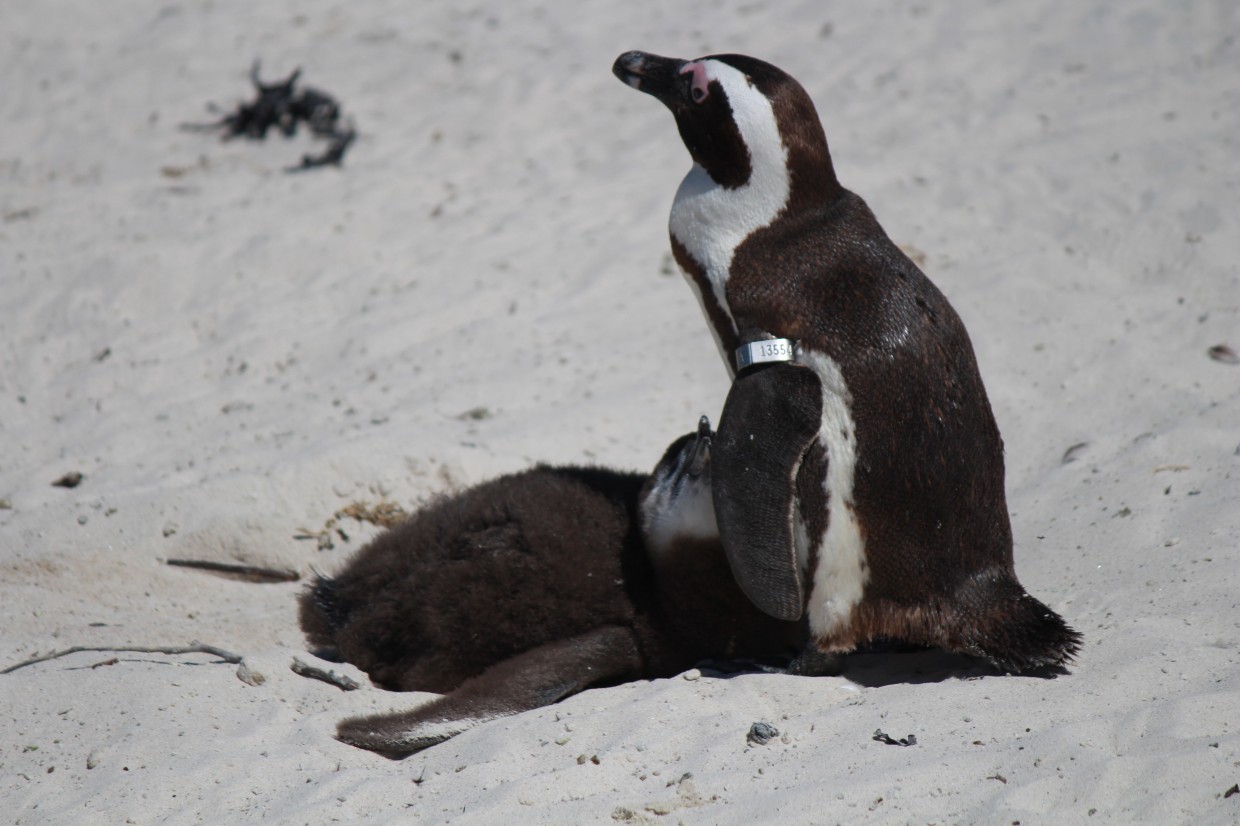 Thinking Of Visiting Boulders Beach?
Get up early
Get to the beach as early as possible to avoid the crowds and get a chance to see the penguins without the crowds. As soon as more people appear, the penguins shy away.
Check the tides
Make sure to check low and high tides. When it's high tide, there is not much space to manoeuvre around the beach, especially the area where most penguins can be seen is not easily accessible when the tide is high.
Boulders Beach entrance fee
The tickets cost R70 for adults, R35 for children. The ticket will give you access to Boulders Beach and Foxy Beach.
Swimming at Boulders Beach
Swimming is allowed on Boulders Beach, so don't forget your swimsuit!