In the past 6 years, I've been on countless Eurostar trips, mainly from London to Belgium and back. I love the trip, as it takes me from central London to central Brussels in only 2 hours.
I like to relax or catch up on some work on the train. After all these years, I now have a pretty clear idea what to pack in my bag to keep me entertained/busy without having to leave my seat and rummage through my suitcase.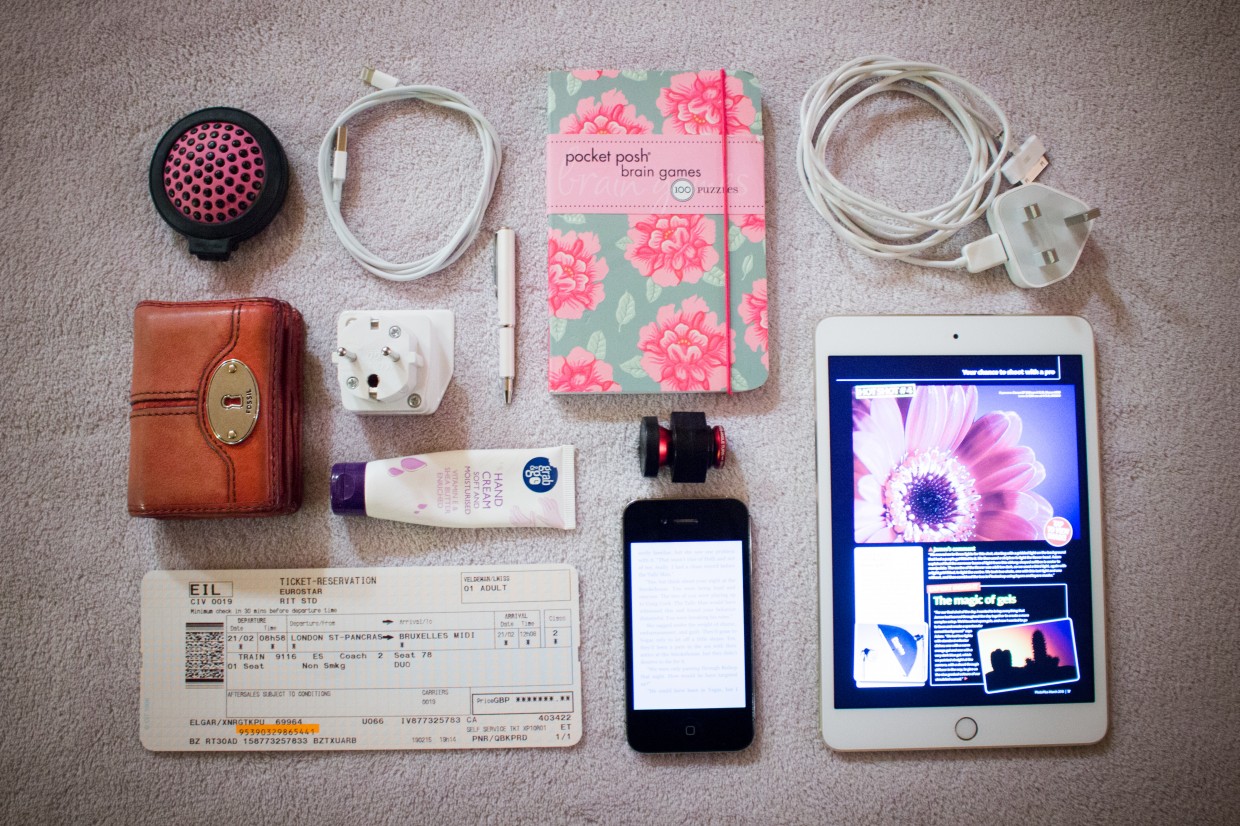 The Essentials
Ticket
It goes without saying, you need to keep your ticket with you for the entire duration. I have been asked to show my ticket to the stewards, who are making sure you are sitting in the correct seat and to fellow passengers, who accidentally found themselves in the wrong coach and thought my seat was theirs.
If travelling to London, there is a chance you'll have to show your ticket and passport to border control.
Passport or ID card
You'll need your passport when travelling on the Eurostar. European countries with ID cards (like Belgium) don't need a passport, they can travel with their ID cards. (which is perfect as it fits in my wallet).
Your passport will be checked before boarding. In London, it will be checked by the French border control. In Belgium, it will be checked first by the Belgian border control and afterwards by the British. Upon arrival in London, there is a chance your passport and ticket will be checked again.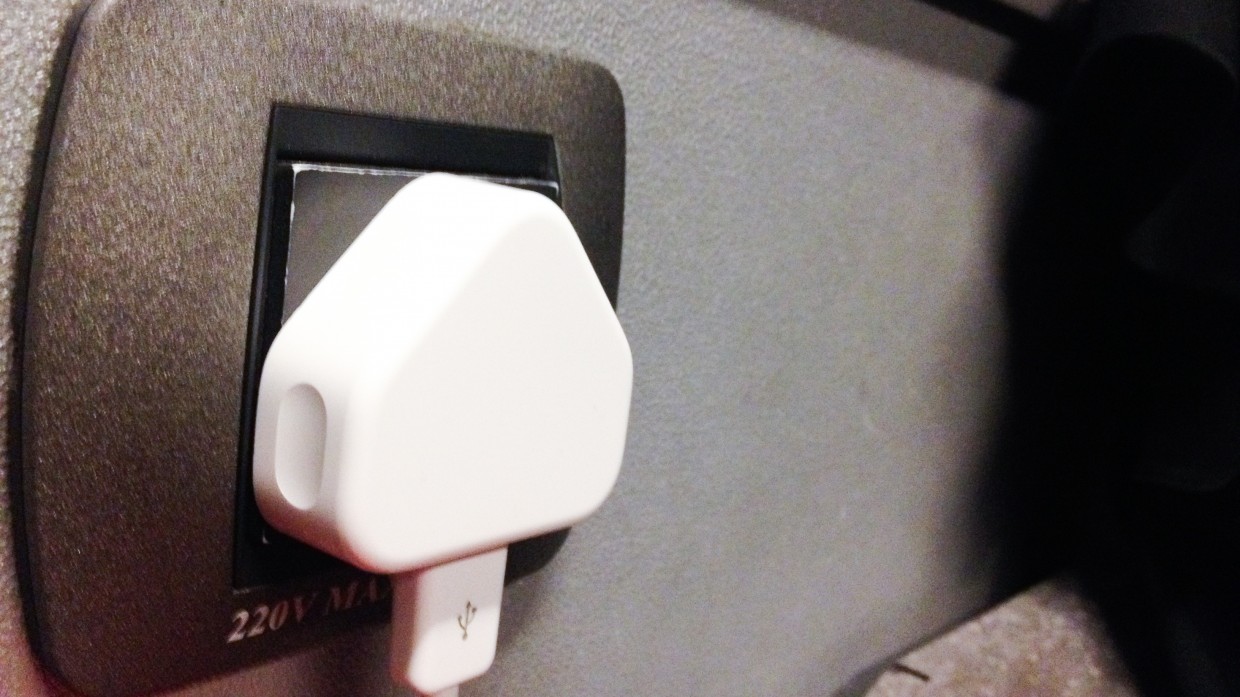 Quite Important
Travel adapter
Most of the carriages (All of the standard premier and business premier, but not all standard class) have sockets. Annoyingly, the sockets take turns per row: one row will have British sockets, the other one will have European.
I always make sure I have my travel adapter with me in my handbag, in case I end up with the wrong socket. (I now have a favourite seat which I book every time I travel, so I know which plug I'll have: the European one.)
Entertainment
iPad
I used to bring a lot of magazines and a book with me on the train, which made my handbag pretty bulky and heavy. I first switched to a Kindle, but now with the iPad, I can read all my favourite magazines and books without having to deal with the heavy weight. I also work on my iPad (write blog posts, edit photos) instead of my laptop. This way, my laptop can stay packed away, and it's less hassle to put everything back in my handbag when I've arrived at my destination.
iPhone
I always like to stay in touch with my friends and family while on the train. On British soil, the signal will be interrupted quite a lot by tunnels. When leaving London, there's a whole set of tunnels, and for at least 15 minutes, you're signal will be broken the whole time. After around 30 minutes, you reach the channel tunnel, where there is no signal whatsoever.
When coming out of the tunnel on the French side, you'll have plenty of time to text or phone your dearest friends.
There is WiFi available in the Eurostar departure lounge in London, but there is no WiFi on the train for the entire duration. There is 3G in the tunnel, but unfortunately not for everyone. Only for Vodafone, EE and O2 customers. I have never been able to use the 3G network in the tunnel.
Olloclip iPhone lenses
I LOVE these lenses, so I always take them with me everywhere I go. When travelling, I like to be able to take quick photos, so I use my iPhone most of the time for quick pictures. These lenses give me a little bit more to play with. I especially like the macro lens. Great for very close up shots. Take your Eurostar food photography to the next level:
Puzzle Books
When I'm tired of looking at a screen, I try to solve some puzzles in this cute little pocket book. I have a tiny cute pen which I can extend to a full pen. It's all quite small and easy to pop into my bag. Perfect for travelling.
Beauty
Hand cream and brush
It's only a 2 hour train trip, so no need to bring a whole set of beauty products with you. I do like to keep a hand cream with me everywhere I go and a little brush, as my route to St Pancras International can be quite windy.
Food & Drinks
I usually buy some food and drinks beforehand, as they are a little bit more expensive on the train. It also saves me from getting out of my seat to get something to eat.
If you are travelling in Standard Premier or Business Premier, you'll be served food and unlimited drinks, so no need to buy anything before departure.