This month, I'm looking back at my travels of the past 12 months. I wrote about my 3 favourite citytrips this year in my previous post and now it's time to reveal my 3 favourite road trips from this year. I love exploring a country by car; you can stop wherever you want and discover areas you otherwise would have missed. My boyfriend and I have been on a few road trips this year, and these were the three trips that stood out.
Highlands – Scotland
[one-half-first]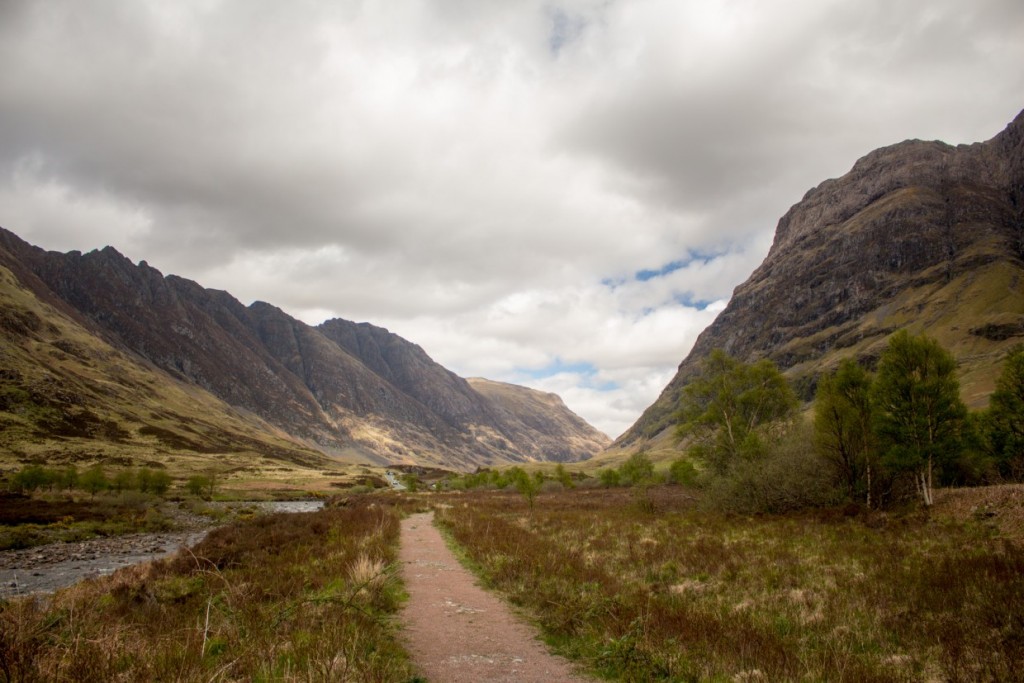 [/one-half-first]
[one-half]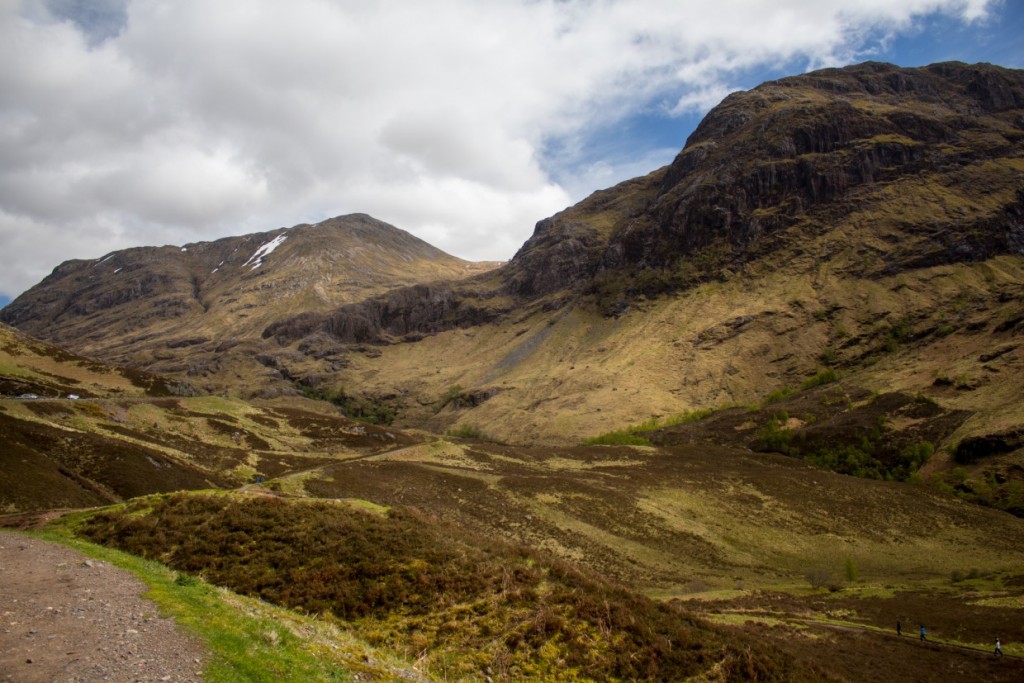 [/one-half]
Scotland is perfect for a road trip. We travelled for 2 days from Edinburgh up to Inverness via Cairngorms, and then back through Glencoe via Loch Ness, towards Stirling via Oban, Loch Awe and Loch Lomond.
We passed picturesque lochs, impressive mountains and beautiful castles. We didn't have sunny weather, in fact, there was a light drizzle throughout our whole trip, which made it so much more authentic.
Where we stayed
During our trip, we stayed at a cosy B&B on the banks of Loch Ness. It turned out to be one of my favourite stays: We were spoiled with a delicious late night snack upon arrival, with smoked salmon and cream cheese, beautiful dark wood throughout the room, and a bathroom fit for a queen.
Unfortunately the B&B is no longer listed, but they still have a cosy cottage you can rent.
Why you should visit Scotland
– Gorgeous scenery
– Castles everywhere!
– Small cosy towns
– Lovely lochs
– Delicious food (smoked salmon!)
Read more
Coast Mountain Circle Route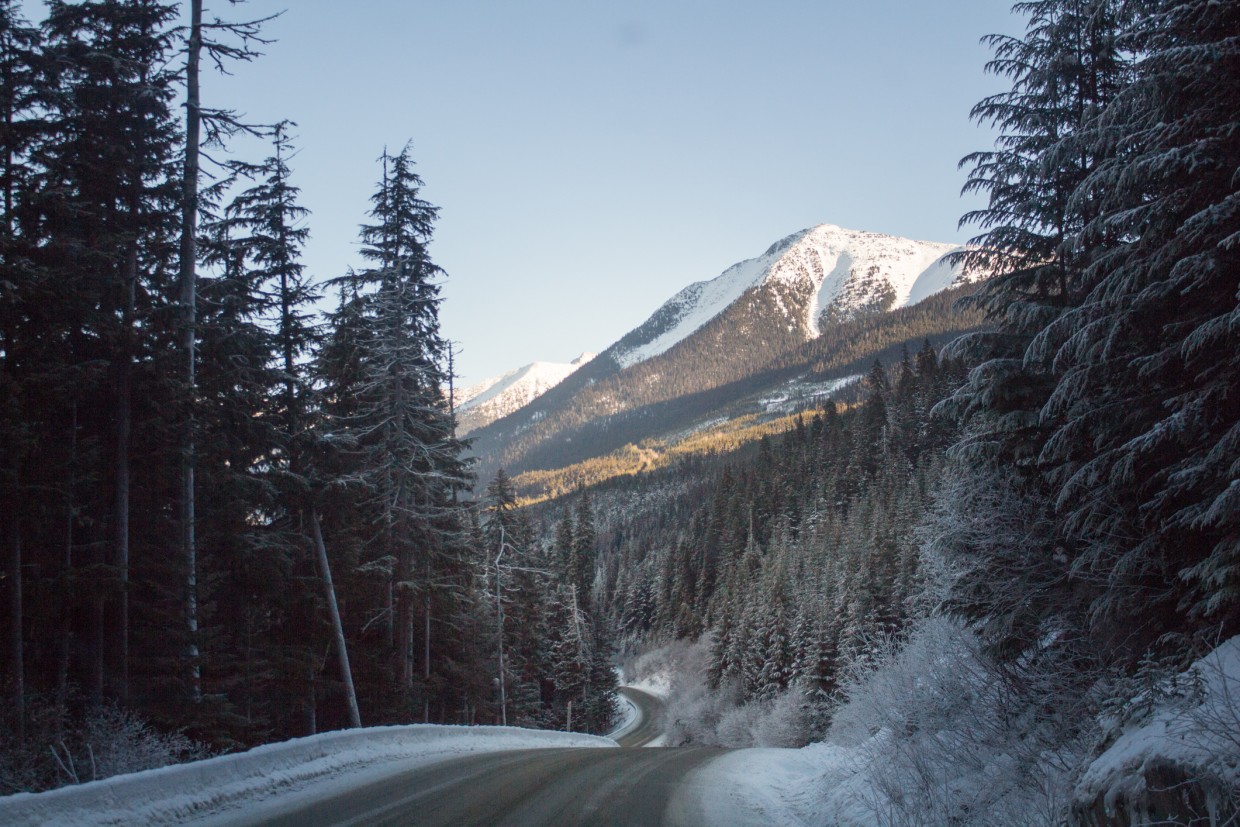 [one-half-first]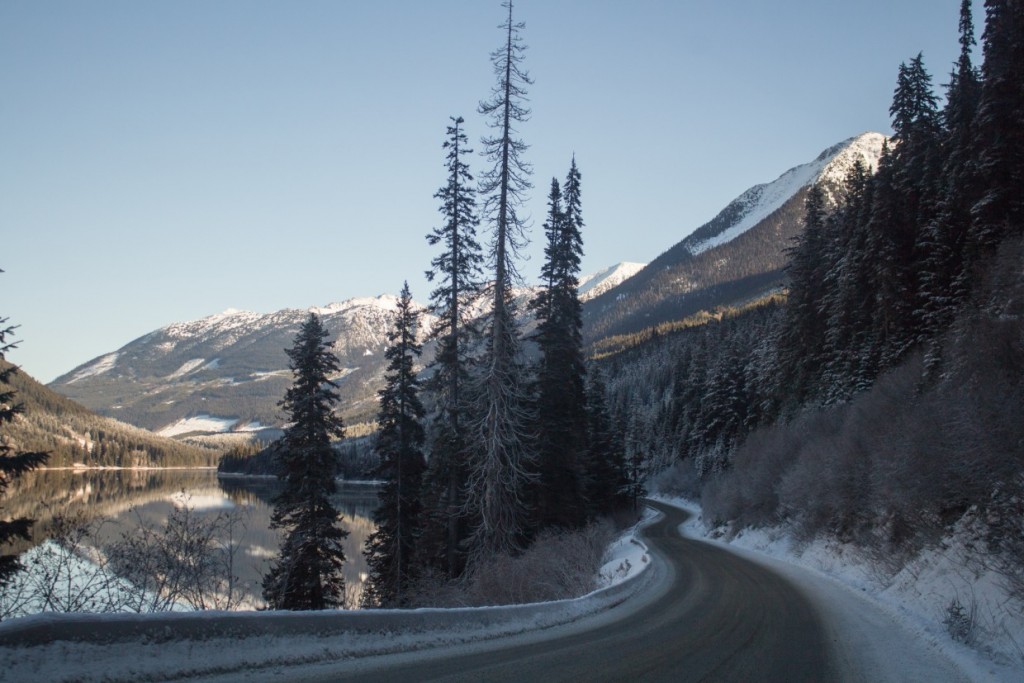 [/one-half-first]
[one-half]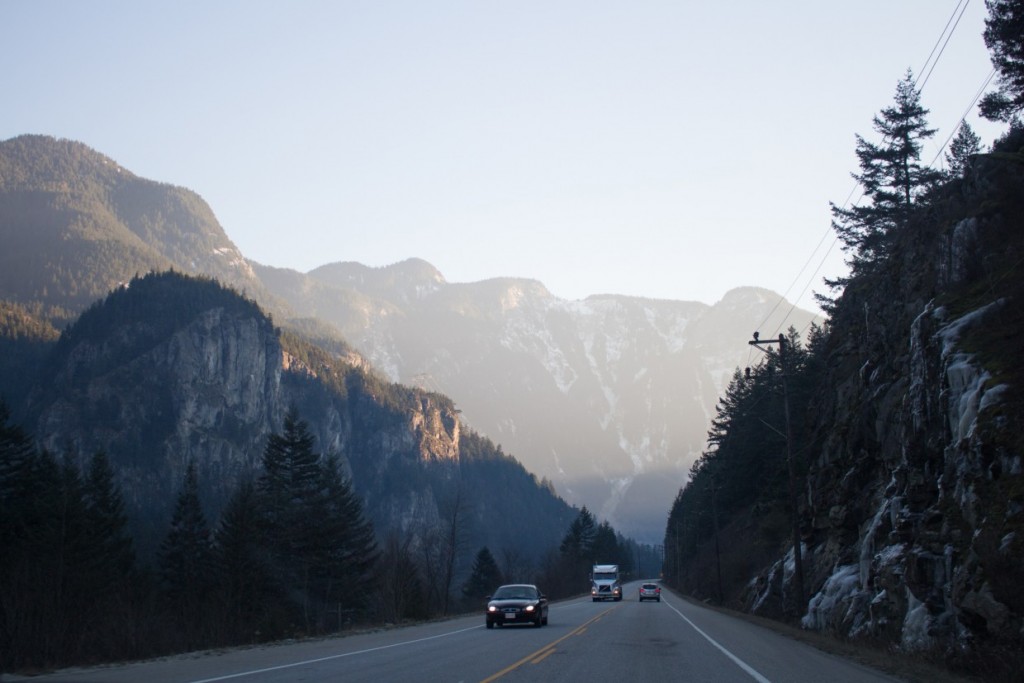 [/one-half]
The Coast Mountain Circle Route starts in Vancouver and ends in Vancouver, passing Whistler, Pemberton, Lillooet and Hope. It's one of the most spectacular drives I've done.
We did this route in 2 days, staying the night in Pemberton, a small town 20 min North of Whistler. I would suggest at least 3 days, since there is so much to see and do, but because we had already seen quite a bit on the road from Vancouver to Whistler on previous visits, we were able to skip that part, and do the route in 2 days.
Whistler is a great stop, well known for it's winter sports facilities, but it's equally as stunning in Summer. Near Pemberton, we visited Joffre Lakes provincial park. The park is famous for its 3 lakes, which were all frozen when we were there.
The drive from Pemberton to Lillooet was stunning, with almost no one on the road, and the snow making this trip turn into a Winter Wonderland fantasy.
Our drive from Lillooet to Vancouver was just that: a drive. Most of the attractions were closed as it was Winter season. Apart from this, the drive was still gorgeous.
Where we stayed
We stayed in a beautiful B&B in Pemberton. Our room was gigantic, with windows on three sides looking over the surrounding farm fields and mountains. Because there was virtually no light pollution, we were able to see the stars and the Milky Way quite clearly from our room. The hosts were helpful, giving us plenty of tips on where to eat and what to do.
Have a look -> Farmscapes B&B
Why you should visit British Columbia
– The epic mountains
– Lots of outdoor activities such as hiking, kayaking, ziplining…
– Great winter sports: skiing, snowboarding, snowshoeing…
Read more
Tuscany And Sorrento Coast
[one-half-first]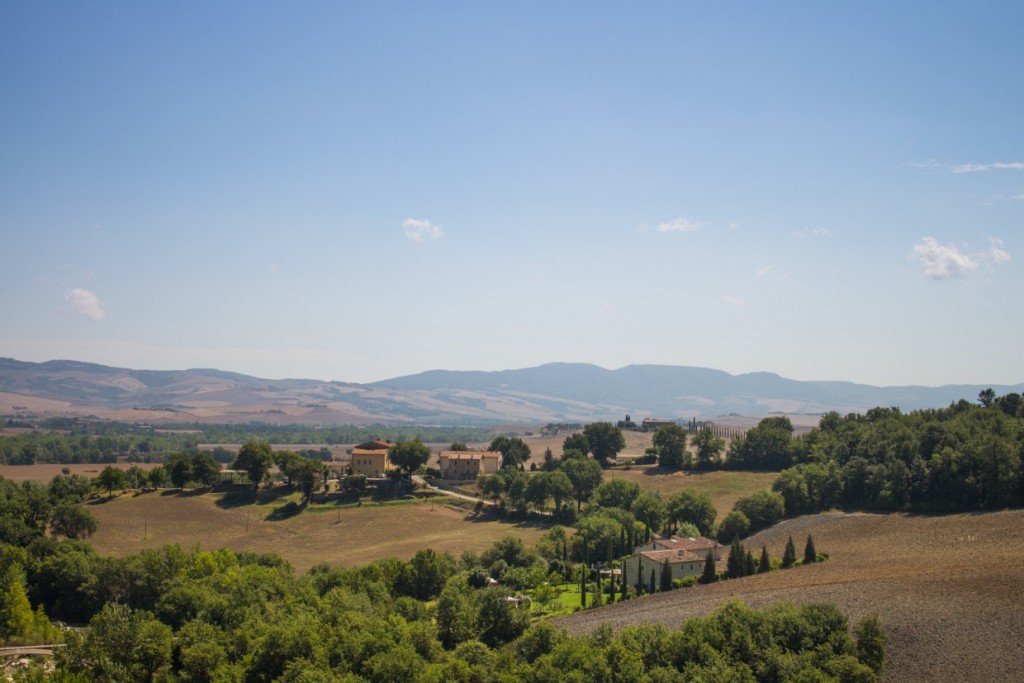 [/one-half-first]
[one-half]
[/one-half]
Our Italy road trip consisted of 4 parts. The first part we drove from Florence to Cinque Terre. Second was from Cinque Terre to Siena. The third one was from Siena to Rome and the fourth was from Rome to the Sorrento coast.
My favourite part was from Cinque Terre to Siena, through Tuscany and the Chianti region and from Siena to Rome, driving through Val d'Orcia which is a UNESCO world heritage site.
The scenery of gentle, cultivated hills with their characteristic cypress trees is worth taking the long way round. We stopped at picturesque small hilltop towns, such as San Gimignano, which are scattered around the region.
Both the Tuscany region and the Val d'Orcia valley are easy and relaxing drives, and I wish we could have explored the region a little longer.
Our final stretch was the Sorrento coast. This can be a little stressful, as the roads are narrow and it can get incredibly busy. We were lucky with the traffic and were able to drive along the windy roads with no incidents.
Where we stayed
We stayed in several hotels on our road trip.
In Siena we stayed in a B&B right in the centre. Parking is a little bit of a problem in Siena. We had to park quite far away and carry our bags uphill for quite some time. -> Siena Gallery B&B
On the Sorrento coast, we stayed in a 4 star hotel, 20 min from Sorrento, with amazing views of the bay of Naples and the Vesuvius. -> Towers Hotel
My favourite hotel however, was in Cinque Terre, in the Levanto Hills. Beautiful views and a relaxing atmosphere -> Agriturismo Costa di Faraggiana
Why you should visit Tuscany and Sorrento
– Delicious pasta dishes
– Delicious wine
– Delicious ice cream
– Relaxing drives in Tuscany and Val d'Orcia
– Beautiful medieval hilltop towns
– Gorgeous scenery