Booking accommodation in Cuba isn't as straightforward as you might think. While planning our trip to Cuba, it soon became clear that it wasn't going to be a stroll in the park. Most booking sites, such as booking.com, didn't work, and I stumbled upon many warnings telling me to be careful to book hotels online.
So where should you book your accommodation?
We first decided to only book hotels. However, after a day of browsing the internet, I realised that most hotels were either:
– Too expensive
– The price did not match the quality
– Fully booked
So we put our hotel search on hold and started looking into casas particulares.
What Are Casas Particulares?
Casas particulares are basically Cuban B&Bs. Since 1997, the government has allowed Cuban citizens to rent out rooms to tourists. Locals rent out a room in their house and usually offer breakfast and dinner at an extra cost. Near cities popular with tourists, you'll see plenty of houses advertising rooms.
You'll recognise a casa by the upside down, blue anchor symbol outside the house. In Viñales, almost every house between the centre and one of the main hotels is a casa particular. There is definitely no shortage of them!
What Is The Quality And Price Like?
The quality varies greatly between casas, and the price reflects this difference. Basic casas start as low as 10 CUC per night, while more luxurious casas can cost up to 100 CUC per night.
Note: you would still pay more for a hotel – even one of a lower standard.
How To Find And Book Casas Particulares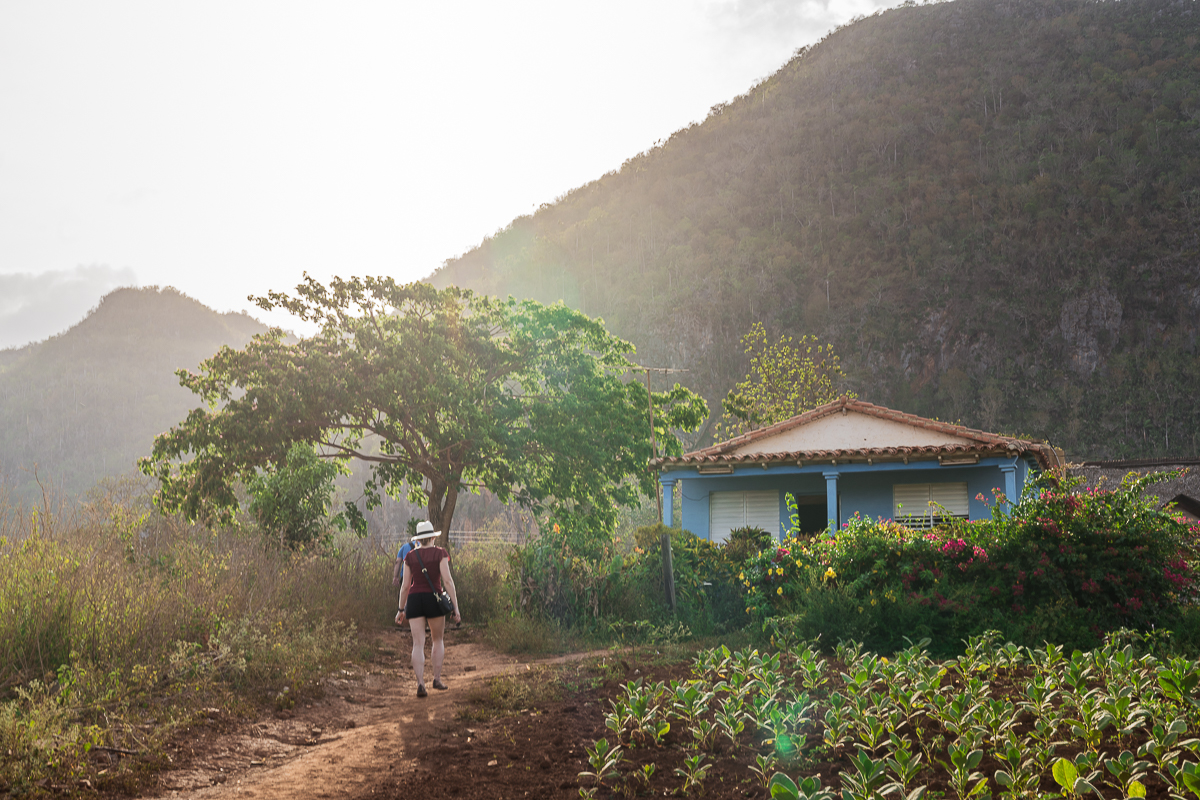 There are many ways to find a casa particular. However, it all boils down to you contacting the owner directly.
Most of the owners I spoke to speak English, or understood my initial question, and replied in Spanish.
TripAdvisor
I started my search here, as TripAdvisor has many listings and reviews of casas. Go through the Top 10 list in a certain city, and try to find the contact details of each one of them in Google.
Some casas (especially the popular ones) even have a website where you can find an email address.
Cuba-Junky is a website and app listing casas in various destinations. Contact details (mostly phone numbers) are provided, so you can contact the owner directly. Reviews of the casas are available on the website.
Google Maps
This might sound like an odd way to find a casa, but zooming in on the area where I wanted to stay showed a few casas I had not seen before in my online search. This is how I found Casa Buena Vista in Cienfuegos.
Problems You Might Encounter When Searching For A Casa Particular
Casas particulares usually only have a couple of rooms, so booking early is advised. We started looking at accommodation two months before our trip, and most casas were fully booked.
When emailing an owner, you might have to wait a few days before receiving a reply, due to limited internet access in Cuba. I must have emailed over 40 casas and only stopped emailing once I had three confirmed casas.
Phoning is definitely preferable, as you can get an instant answer and hear whether there is still availability.
How Booking A Casa Works
When the casa owner confirms availability, you still need to confirm that you want the room. We had to email them back confirming the room for those dates, and usually we were asked to confirm again that we still wanted the room a week or a day before our arrival.
However, you only pay after your stay. The casa owner trusts you to show up – and you trust the owner not to give up your room to someone else.
Can I Just Show Up Without Booking A Casa?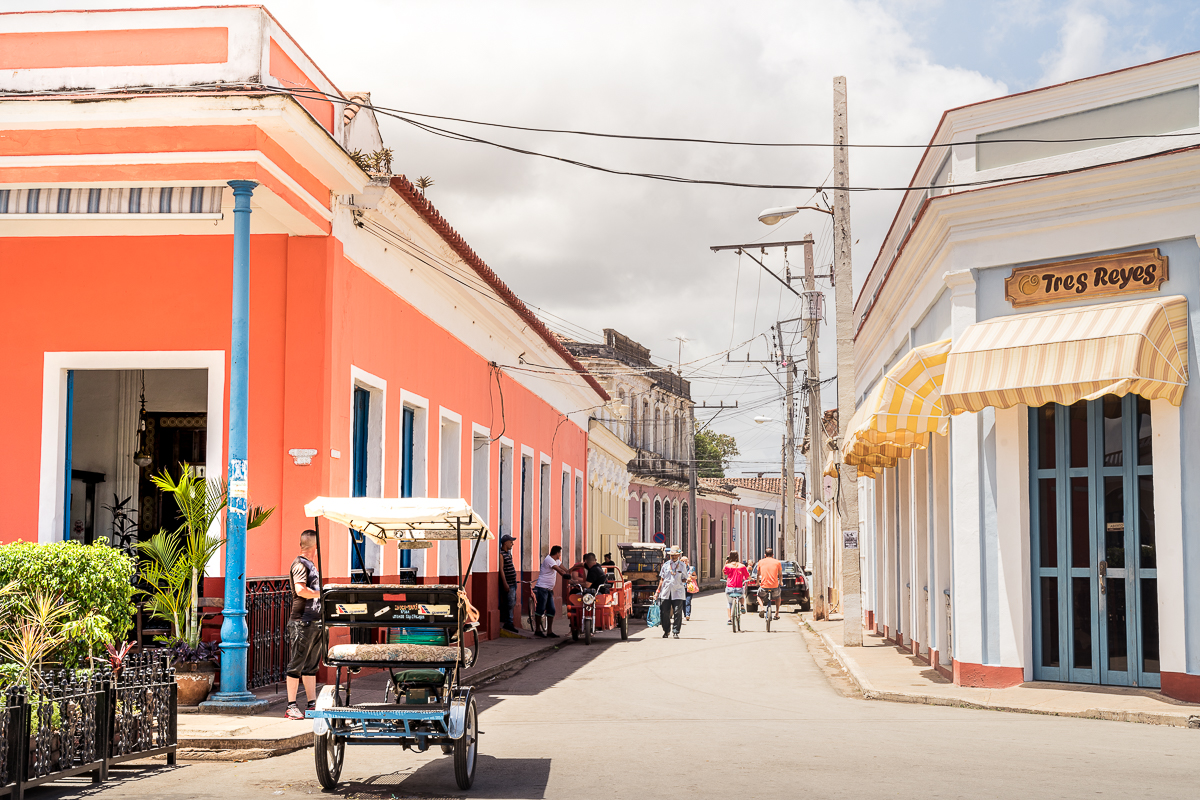 Yes, you can. What we saw, throughout Cuba, is that there were many casas still with availability. You can just wander around for a short while and find a room without any problems, or someone can ask around for you and find you an available casa. Some of our friends didn't book a single room before arriving in Cuba and were able to find a place to stay without any problems.
Most casa owners know other hosts in the next city you'll be visiting, and can enquire for available rooms before you depart for your next destination. Check the room, though, before accepting to make sure you feel comfortable.
What To Expect From A Casa
The rooms are clean and usually have toiletries available. Toiletries seem to be the same everywhere in Cuba: green liquid for soap and yellow for shampoo. You also don't need to worry about toilet paper; all casas we stayed in had plenty of toilet paper.
Most casas have a communal room where the family might be found, and a communal table. (Breakfast and dinner are available at an extra cost.)
Some casas are just one room in the family house, and others have expanded to resemble a small hotel, with the family living upstairs or separate from the place where you're staying.
Problems You May Encounter In Cuba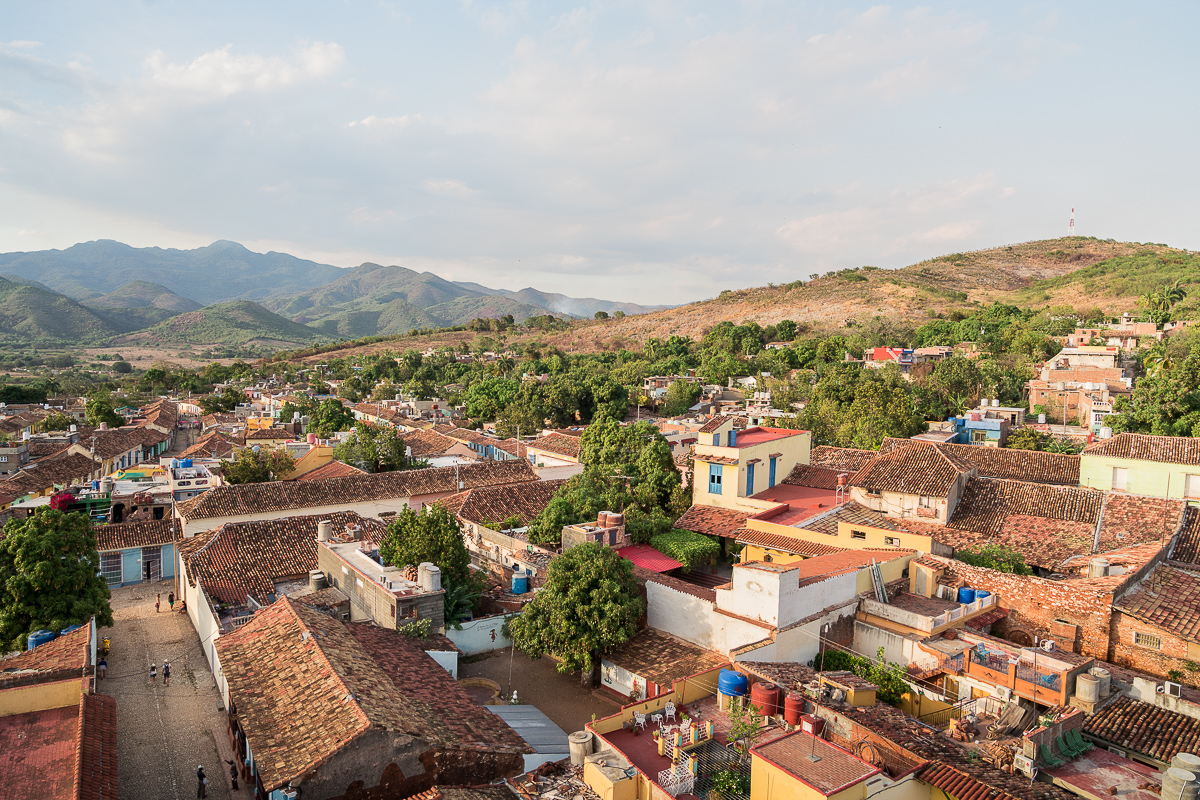 Becoming inundated with offers
when you have already booked a casa
On arrival in Cienfuegos, we picked up our luggage from the bus and made our way to our casa particular. On the way there, we were approached by quite a few casa owners (we were easy targets, as, with our luggage and little map, we looked like your typical lost tourist), trying to convince us to stay at their casa, instead of the casa we already had booked.
"This casa is too far; mine is just around the corner."… "The casa you're staying at is quite expensive – my casa is beautiful and a lot cheaper."
Their perseverance was admirable, but I had carefully selected all the casas based on reviews and photos before we came to Cuba, so I wasn't going to be swayed towards a random casa, when I had a confirmed room and casa owner waiting for our arrival.
Tip: When you have a confirmed room at a casa, honour your booking and kindly refuse all other offers.
Hustlers pretending to be your casa owner
Our casa owner in Trinidad warned us about this scam before our arrival. If we had made our way on foot to the casa, people might have approached us holding the card of the casa saying they were there to pick us up.
Instead of going to the casa you booked, they will lead you to another casa, and take the commission for bringing in customers.
Tip: Make arrangements with your host before your arrival. Make sure you get his/her full name and phone number and know where you'll be meeting them.
Hustlers telling you the casa you booked
is no longer there or is being renovated
This is another excuse to try lure you to another casa so they can receive commission for bringing in additional customers.
Where Did We Stay In Cuba?
We most like boutique style hotels, so, when looking for a casa particular, we tried to find a place resembling that style.
Havana
Hostal San Juan | 60 CUC per night | 5 CUC for breakfast
Our first casa was Hostal San Juan, located in Havana Vieja. I loved the look of the casa in the photos online (they actually have a website) and was glad to see that the casa matched the photos. There were four rooms in total, but unfortunately, a whole family was staying in the three rooms (with the balcony), so we were given a small room with no windows.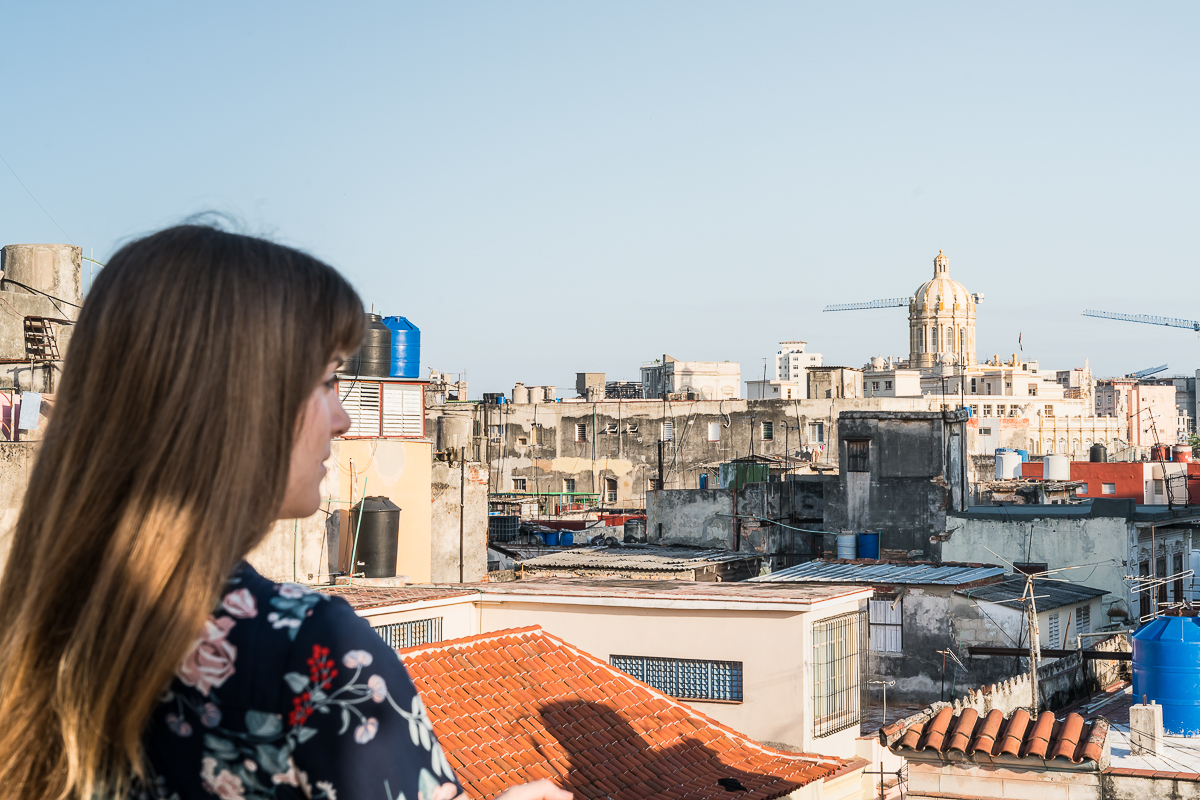 [one-half-first]
[/one-half-first]
[one-half]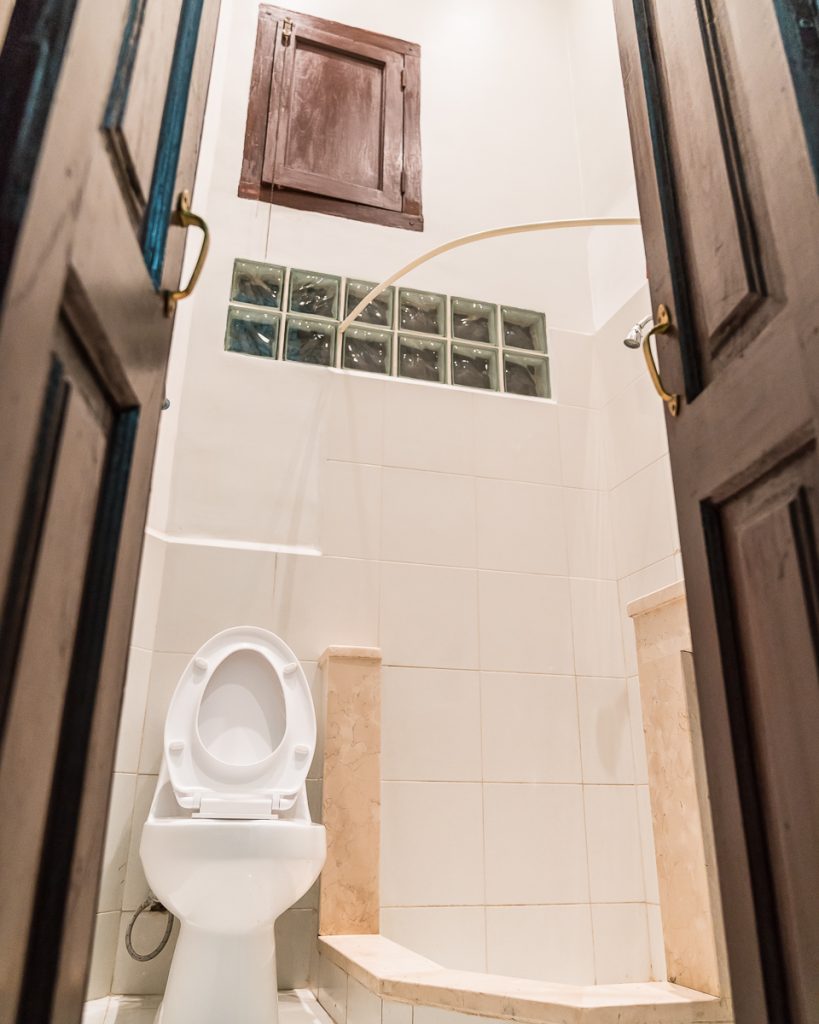 [/one-half]
The room was basic but clean, with air conditioning, a fan, high ceilings and a double bed included. We had our own key for the downstairs door, and another for our room. No safe was available in the room, but we weren't too bothered by that.
Breakfast was not included, so, on our first morning, we asked to have breakfast, at 5 CUC per person. We were greeted by a huge spread of fruit, eggs, ham, cheese and bread in the morning – it was definitely worth the 5 CUC!
[one-half-first]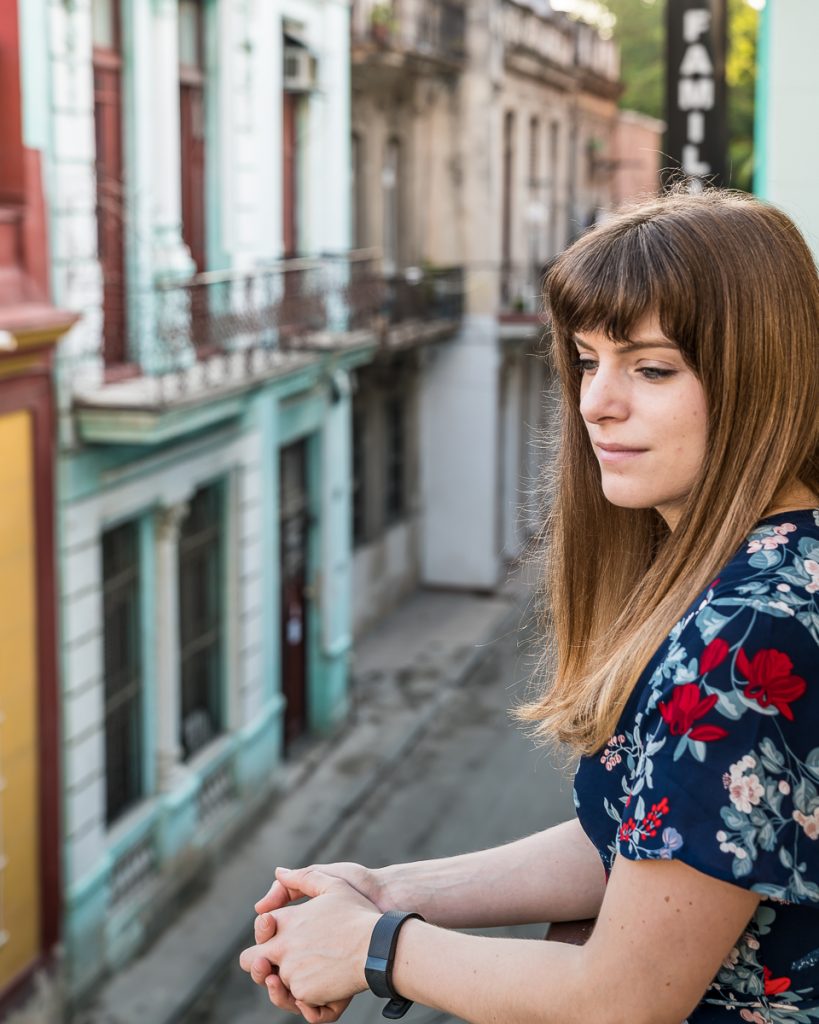 [/one-half-first]
[one-half]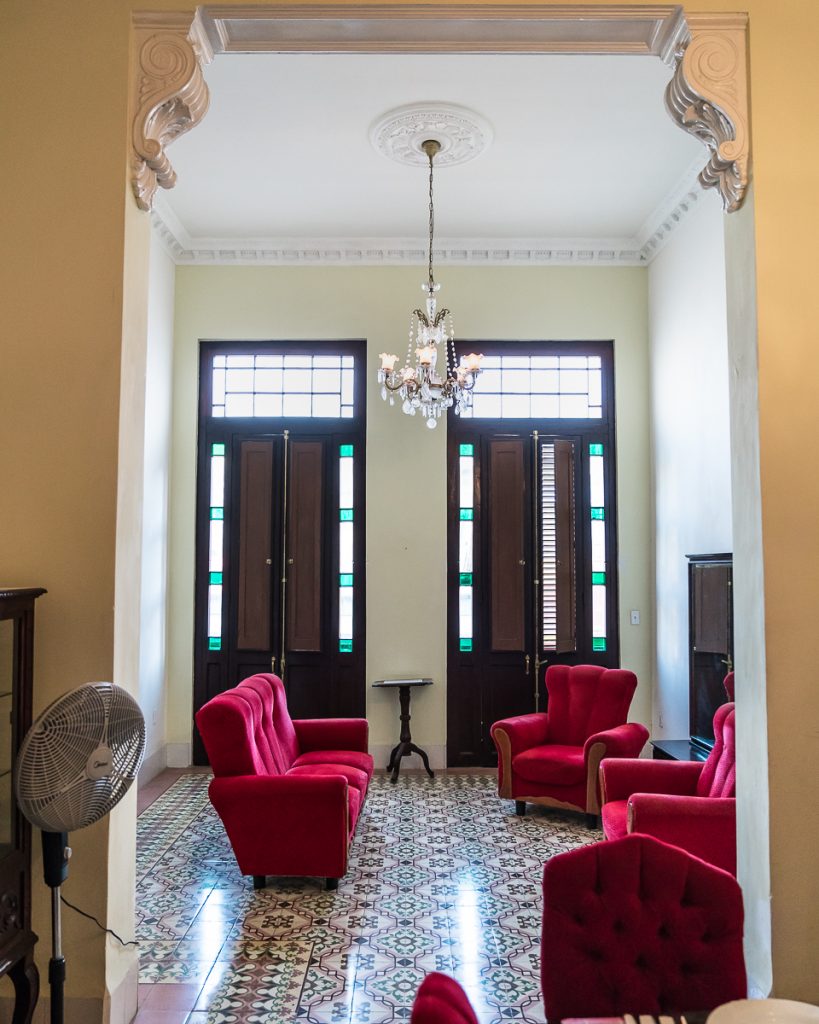 [/one-half]
The main problem we had with this particular casa was the staff. We rarely received a smile (even when I smiled directly at them), and when we wanted some information, there was no one around to give it to us.
A menu was left in our room with a variety of food items and drinks/cocktails we could order, but we were never able to order as there was never anyone around.
The owner, Philippe, wasn't in Cuba at the time, and from reading the reviews on TripAdvisor, it sounds like he's an amazing host, but we never got to meet him in person, so we wouldn't know.
Cienfuegos
Casa Buena Vista | 80 CUC per night | Breakfast included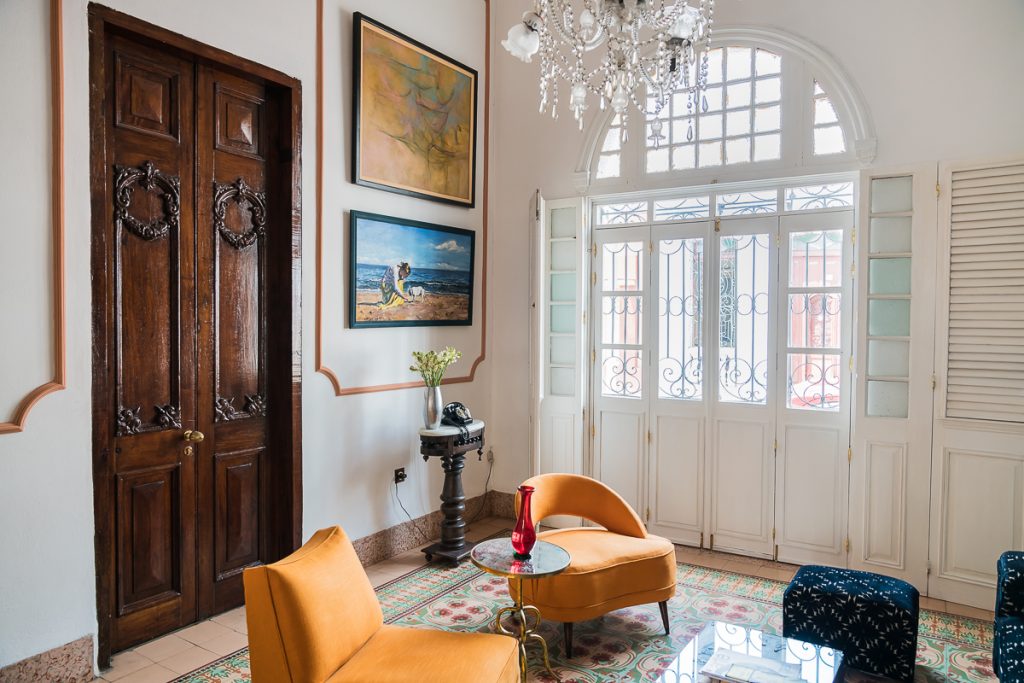 [one-half-first]
[/one-half-first]
[one-half]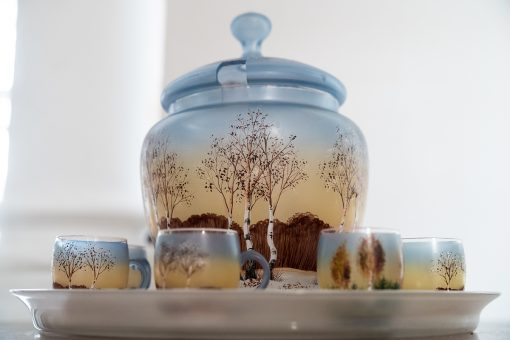 [/one-half]
Our casa was located in a traditional colonial house on a typical colourful Cuban street. The casa featured a beautiful courtyard and dark wooden doors, with spacious rooms and high ceilings. The casa had been beautifully restored, with high attention to detail given to it.
Upon arrival, we were offered a refreshing lemonade smoothie – on the house – and shown to our room.
Our room was spacious and featured a king-size bed, with fresh linens, a French-style wardrobe, a safe, modern hairdryer, small dressing table, candles, and air conditioning and a fan.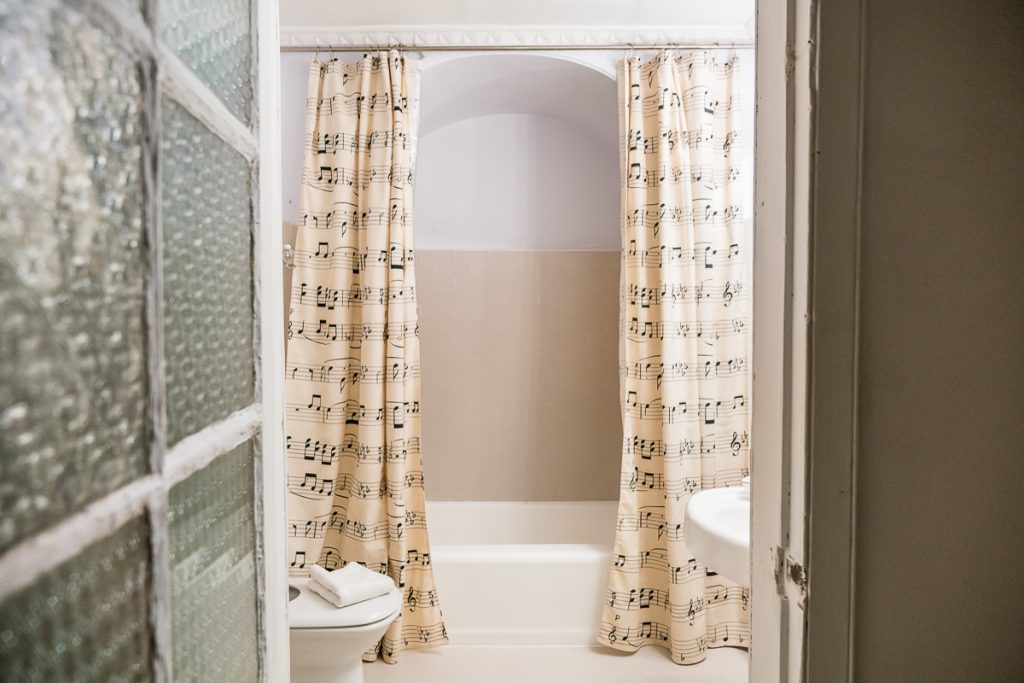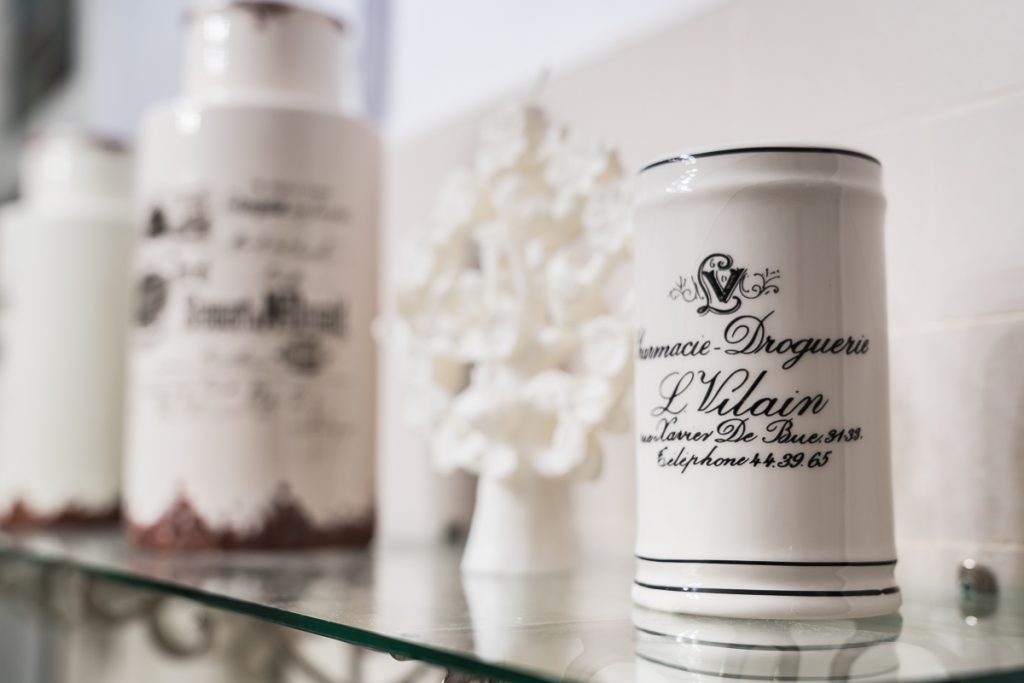 The private bathroom was clean and luxurious, offering a modern toilet and bidet, as well as a shower-over-bath, tucked away in an alcove. A large mirror, complete with Hollywood-style lamps, occupied one wall. Shelves featured French-style decorations and a uniquely styled sink completed the shabby-chic look.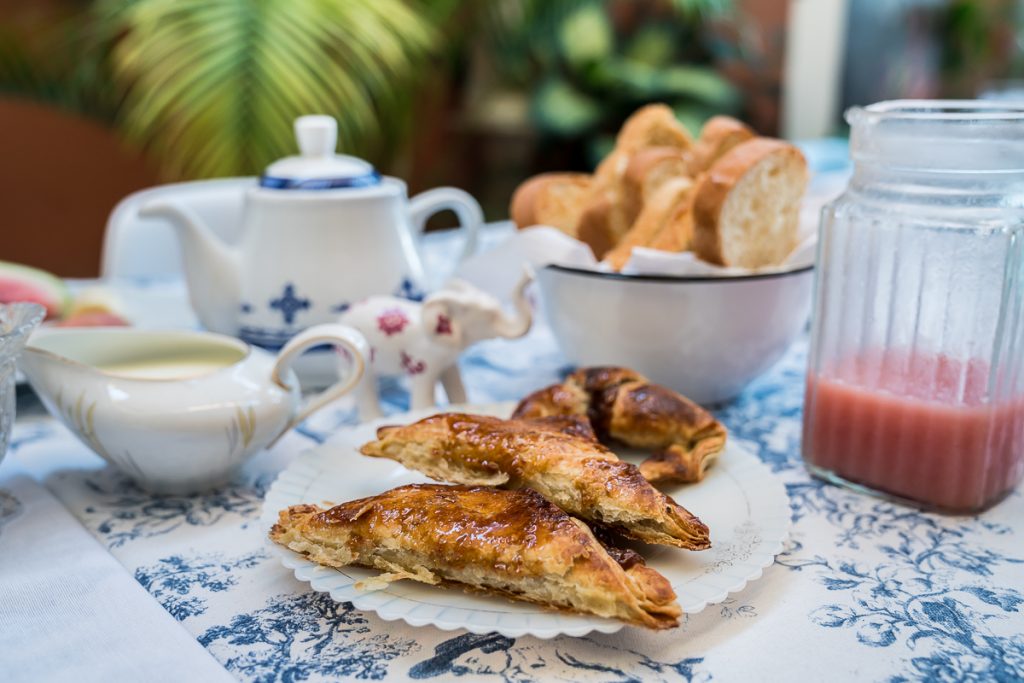 Breakfast was one of the best and most generous we had in Cuba. We were really treated to a proper breakfast feast, and it was difficult to finish everything on the table! Fruit, ham, cheese and different types of bread were laid out for us. Delicious pastries were placed on the table and we were offered eggs, coffee and juice (guava for me).
Trinidad
Casa Colonial El Patio | 50 CUC per night | Breakfast included
Built in the 18th century and renovated in 2004, this authentic colonial casa proved to be the perfect place to stay during our visit to Trinidad.
The house featured a magnificent common room, with trinkets and ornaments spread around the space. As we walked through the house, a grand courtyard – complete with a welcoming oasis of trees, plants and hammocks (perfect for a lazy afternoon away from the sweltering afternoon sun) – revealed itself to us.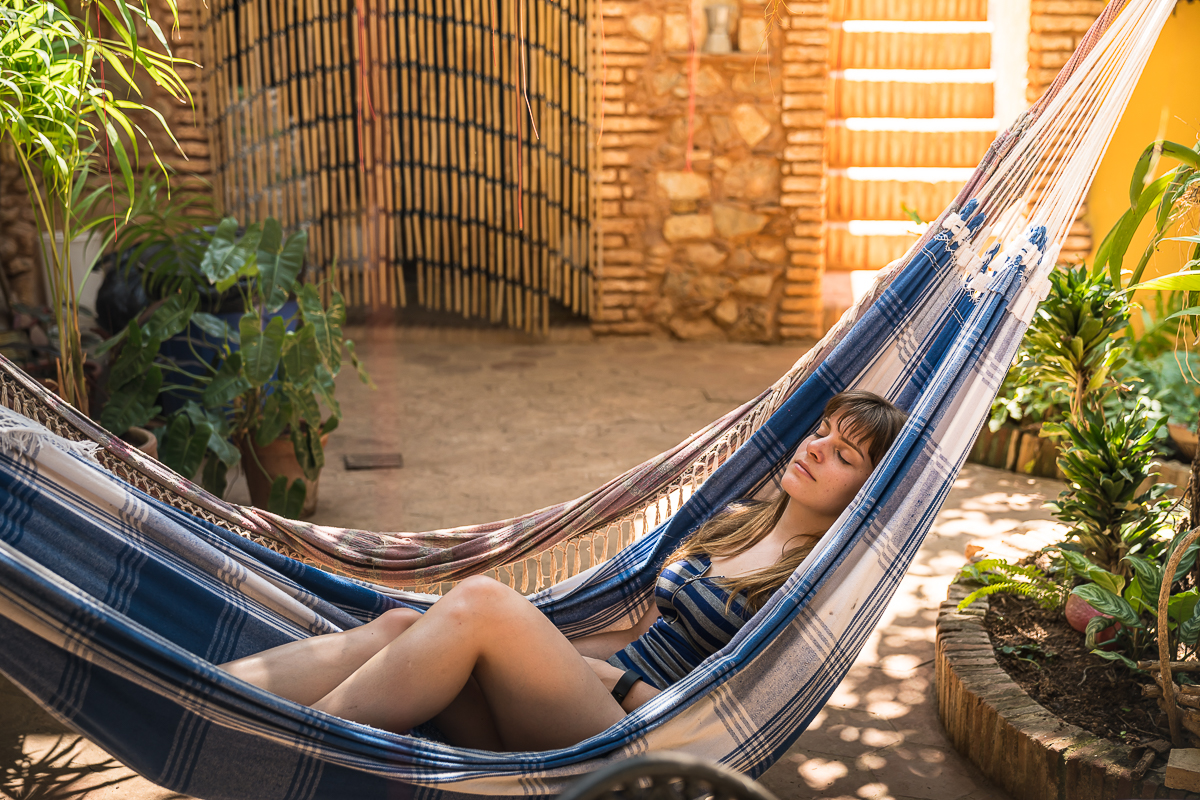 A small stone staircase lead up to a rooftop deck where one could relax and enjoy the views of the city.
Our room was rustic, with exposed beams throughout. Two double beds were at our disposal, as well as a fridge (stocked with: beer, water and wine at an extra cost), TV, air conditioning and fan. The bathroom was basic but had all we needed, including a hairdryer, and featured the first and only spider we saw in Cuba.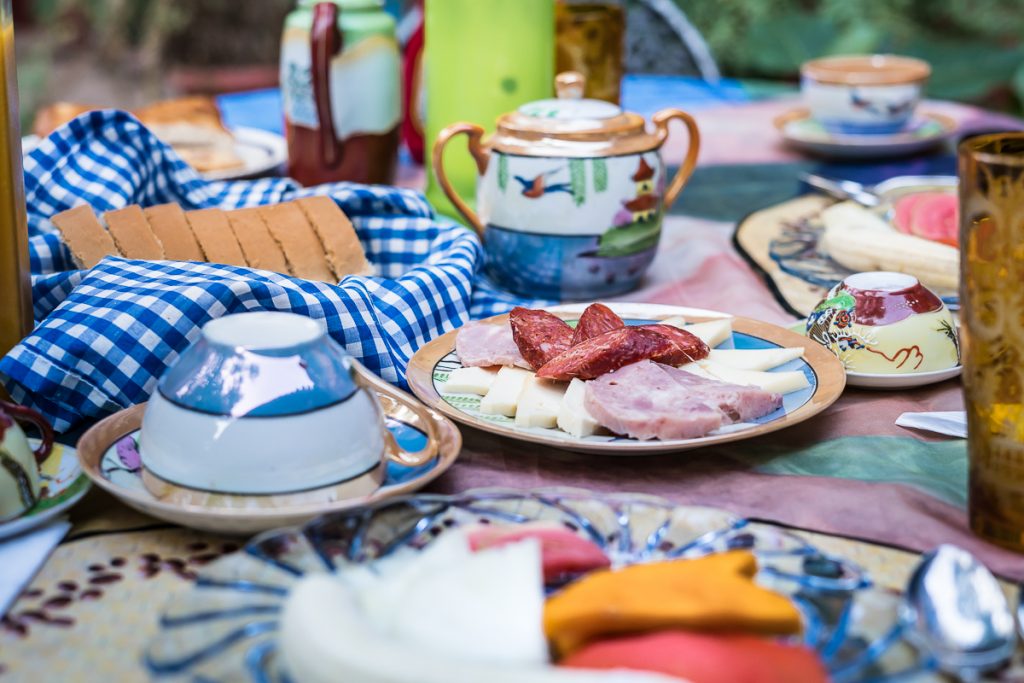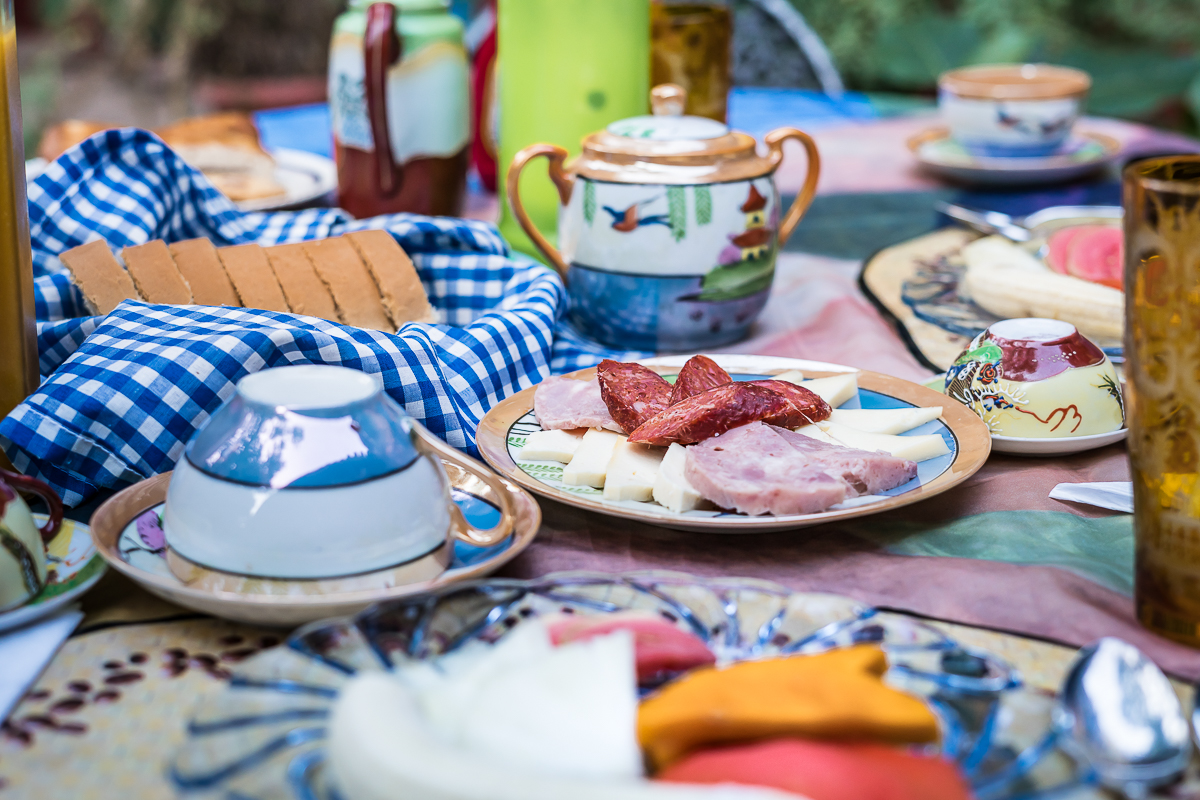 Breakfast was served in the courtyard and was excellent. It included the typical Cuban items, such as fruit, ham and cheese, a selection of breads and your preferred style of eggs. Coffee, as well as guava juice, was offered.
Should I Book A Casa Or A Hotel?
This depends entirely on your personal preference. When deciding on what to book, take the following aspects into account though:
The quality of the hotels are not up to the same standard as European or North American hotels, which you might be used to. We picked the higher end casas, which still cost under 100 CUC a night, while most hotels were over 100 CUC a night and nowhere near the same quality.
Hotels are government-run, while casas are family-run. If you'd like to support the locals, staying in a casa is the best option.
Some casas even have swimming pools, if you'd like to take a dip!
Many hotels have tour options available, and tour buses stop and pick up customers right in front of the hotel. This is convenient if you don't like to wait in line at a tour operator office (Cubanacan) to book a tour, and then make your way to the nearest hotel where the bus picks up tourists.
If you prefer to have more choices for breakfast, most hotels offer a buffet-style breakfast, which resembles a continental breakfast. However, our best breakfasts were always at the casas, and not the hotels we stayed at.
You are in Cuba, so why not enjoy a more Cuban experience and stay at a casa?
[one-third-first]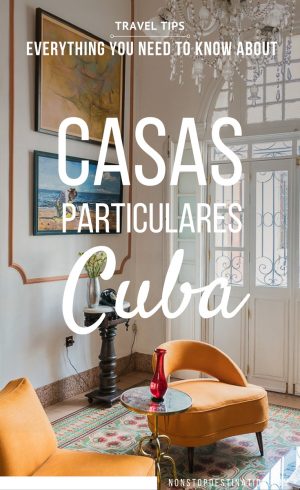 [/one-third-first]
[one-third]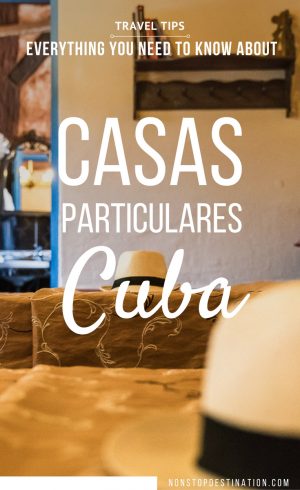 [/one-third]
[one-third]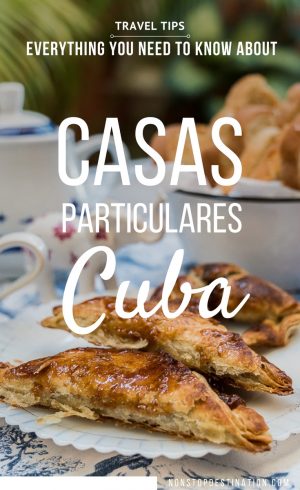 [/one-third]