Cuba is an intriguing country, shrouded in mystery. While holding onto its authenticity, hints of change pop up around every corner, for Cuba is definitely changing – and one thing is certain: expect the unexpected.
If you're thinking of travelling to Cuba, you've come to the right place. If you're like us and love to be on the go, mixing culture with activities (and some much-needed relaxation!), you'll find this 2 week Cuba itinerary perfect for planning your upcoming trip.
Havana
2 full days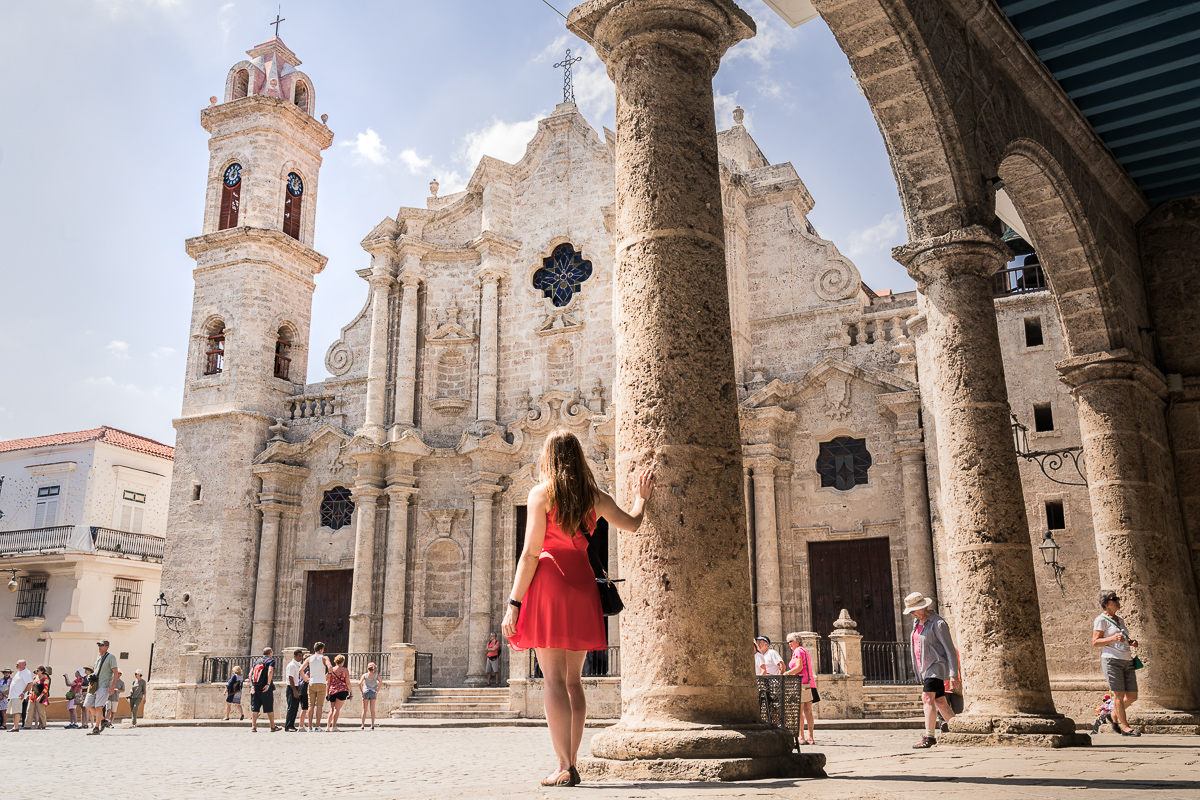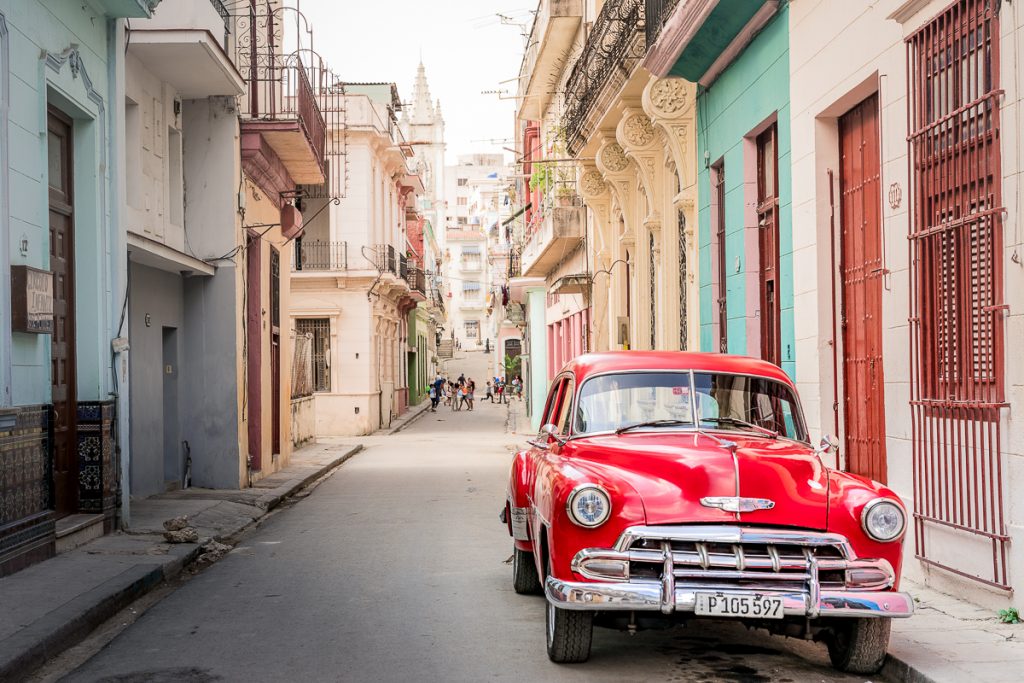 Our trip started in Cuba's capital: Havana – locally called 'La Habana'. We arrived late at José Martí International Airport, and, after collecting our luggage, exchanging our Canadian dollars for convertible pesos, and finding a taxi, we made our way to our casa particular in Havana Vieja, the oldest district in the city.
EXCHANGING MONEY
Cuba has two currencies: the Cuban Convertible Peso or CUC – and the Cuban Peso or CUP. Tourists will use the CUC and this is only available upon arrival in Cuba. There is a currency exchange office right outside the airport, as well as an ATM. Don't take USD with you, as you will be charged an extra 10% penalty when converting your cash into CUC.
TAXI FROM THE AIRPORT TO THE CENTRE
Upon arrival, there will be plenty of taxi drivers waiting to take people to their hotels/casas particulares. The official government taxis are yellow, and the drivers wear light yellow shirts. A trip should cost you no more than 25 CUC.
We spent two full days in the city; some might say this is not sufficient time to fully experience everything the capital has to offer, but our limited time was enough for us to sample the essence of Havana.
We walked around Havana Vieja, with its magnificent squares and intimate cobbled streets. The architecture is grandiose, and with the help from UNESCO, most buildings have been beautifully restored.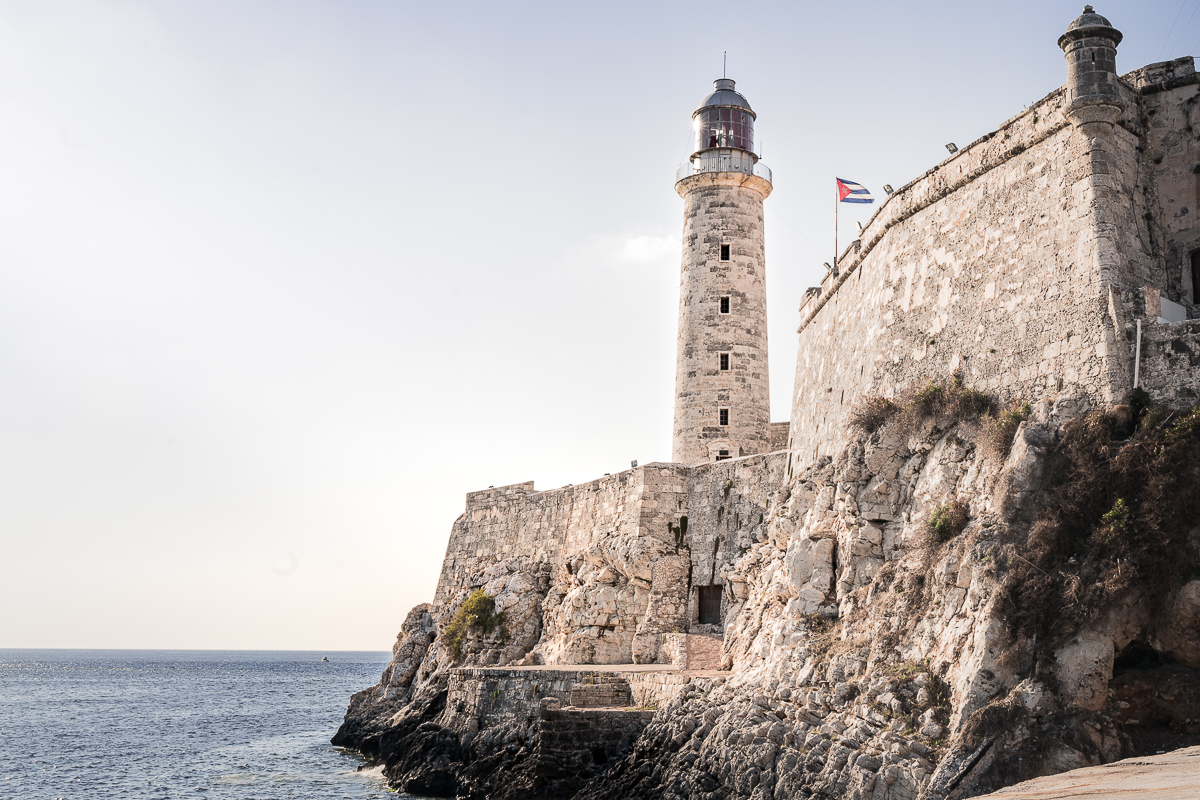 Walk a little outside of the centre, and you'll find yourself in the city's grittier part, where a mix of colonial buildings stand in disrepair next to restored houses. Don't be fooled though, as behind some of these dilapidated facades, you can find secret gems hidden away.
One such gem is La Guarida, a restaurant – situated on the top floors of a shabby-looking building – which I highly recommend, if you're willing to splurge on an excellent dinner.
HAVANA INFO
Our taxi to the centre: Government taxi | Price: 25 CUC | Worth it? Yes.
Where we stayed: Casa Particular: Hostal San Juan. Price: $65/night | $5 (per person) for breakfast | Worth it? No.
Classic car tour (2 hours): Price: $100 | Worth it? No.
El Morro Castle: Price: 6 CUC | Worth it? Yes.
Fortaleza de San Carlos de la Cabaña Fortress: Price: 6 CUC during the day; 8 CUC at night | Worth it? Yes.
Viñales
2 full days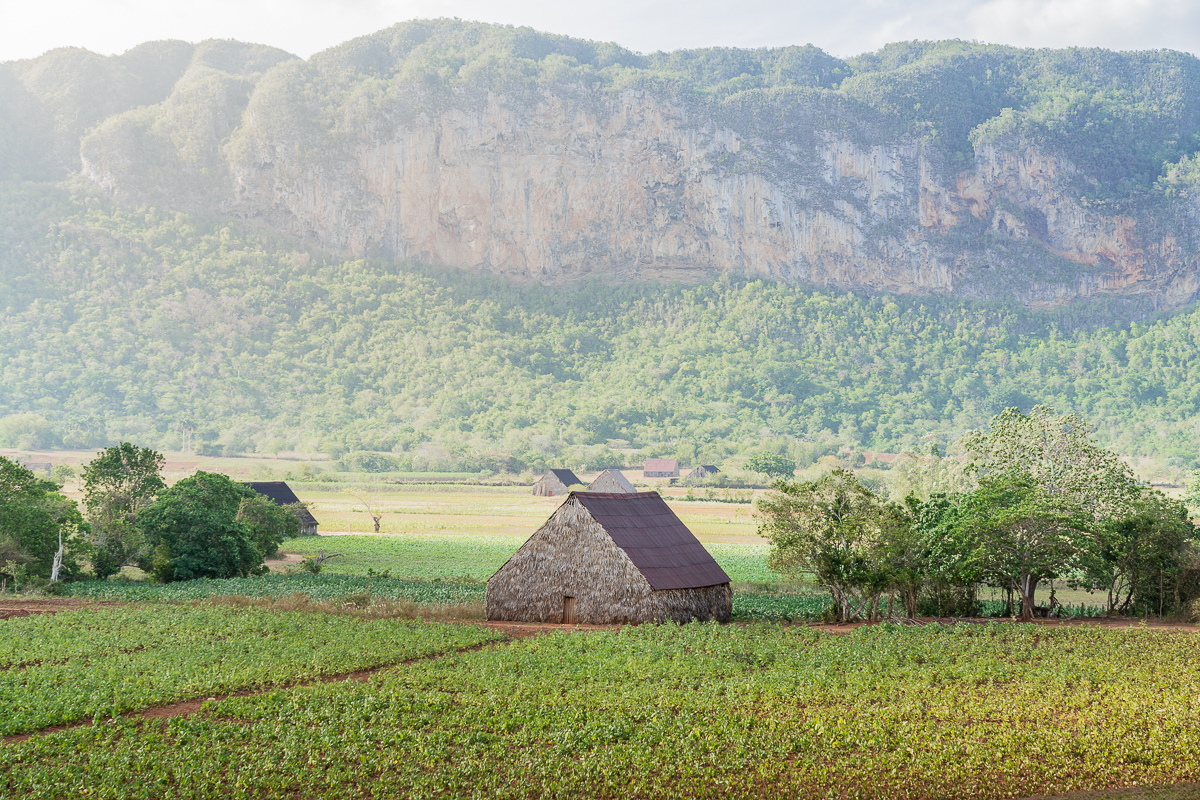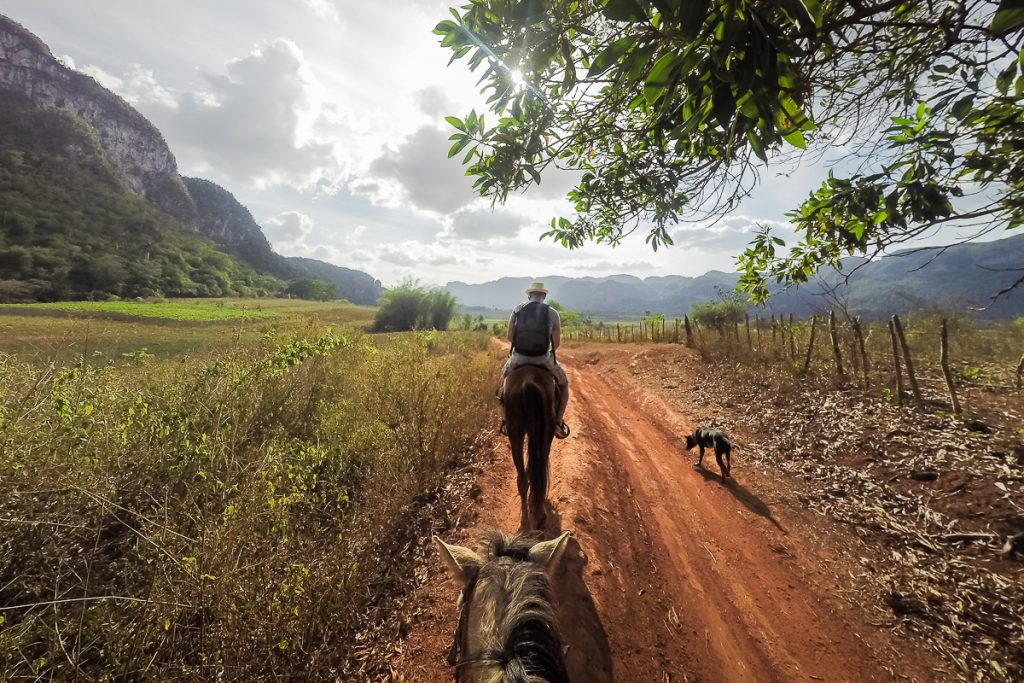 Our next stop was Viñales, a tranquil village in the countryside. Upon arriving at the national park, a stunning valley revealed itself to us. Tobacco plantations make up the landscape, with dramatic, limestone formations – called Mojotes – dotted around the valley. Traditional farming techniques are still used here, and it's common to pass horses and bulls (still used as modes of transport) on the road.
Viñales turned out to be one of our favourite places in Cuba. After the hustle and bustle of Havana, we loved the slower pace and serenity of the valley.
On the first day, we set off on a private cycle tour around the valley, visiting a tobacco and coffee farm and enjoying the landscape around us, while we slowly meandered through the Mojotes.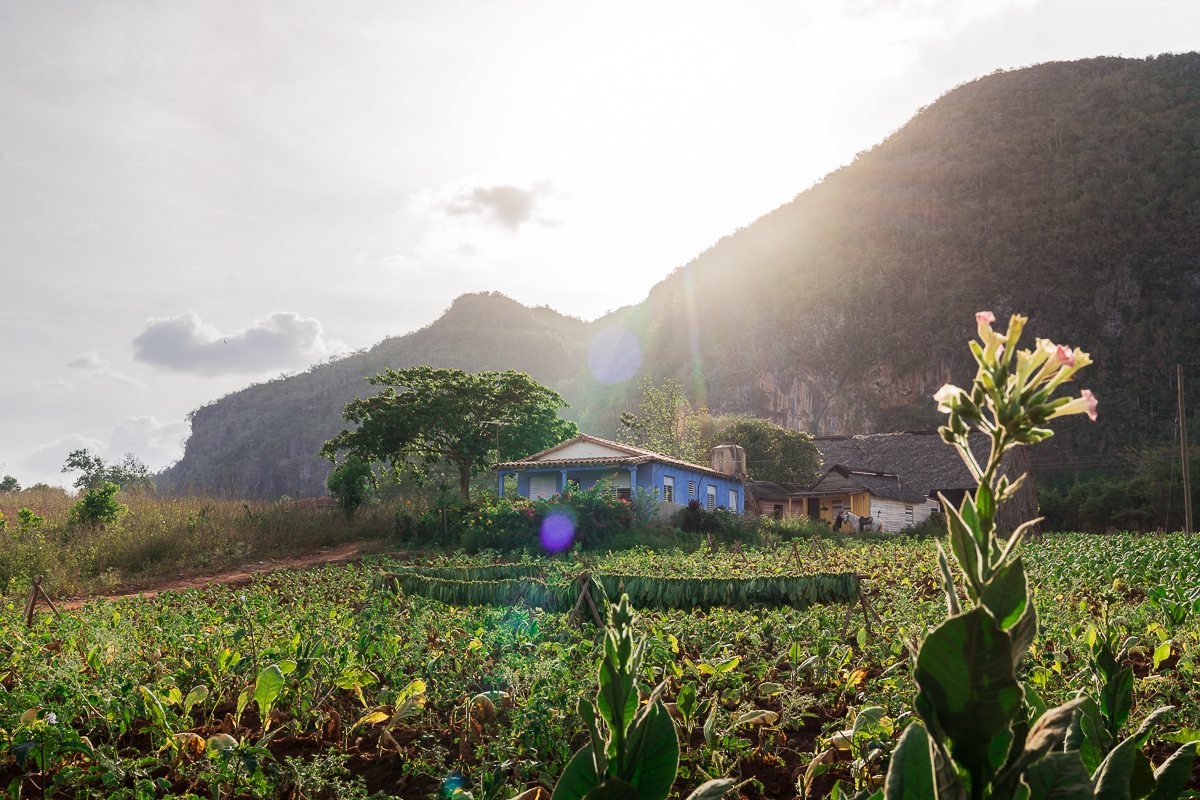 The next day we embarked on a sunset horse ride through the valley to El Valle de Palmarito. Viñales was the place where I most practised my very limited and broken Spanish. With the help of dictionaries, I had some fun conversations with our guides. None of our guides spoke English, but they were very patient and spoke very clearly, so I was able to understand most of what they said.
VIÑALES INFO
Our taxi to Viñales: Government taxi (3-hour trip) | Price: 120 CUC | Worth it? I think we could have found a cheaper one.
Where we stayed: Hotel La Ermita. Price: From 97 CAD/night | Worth it? It was too expensive for the quality of the room.
Private cycling tour: 22 CUC/person | 4-hours trip booked through our hotel | Worth it? Yes.
Private horse riding tour: 15 CUC/person | 3-4-trip – booked directly with our guide, Orlando | Worth it? Yes.
Cienfuegos
1 afternoon + night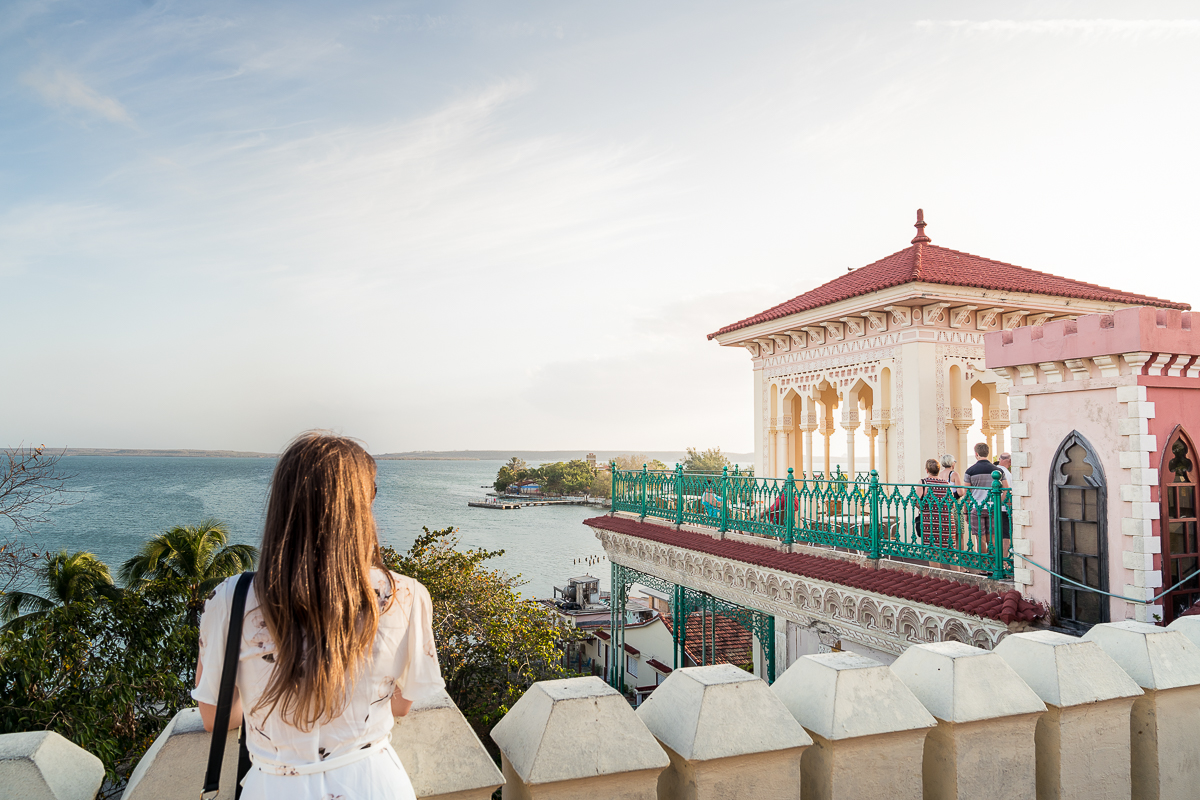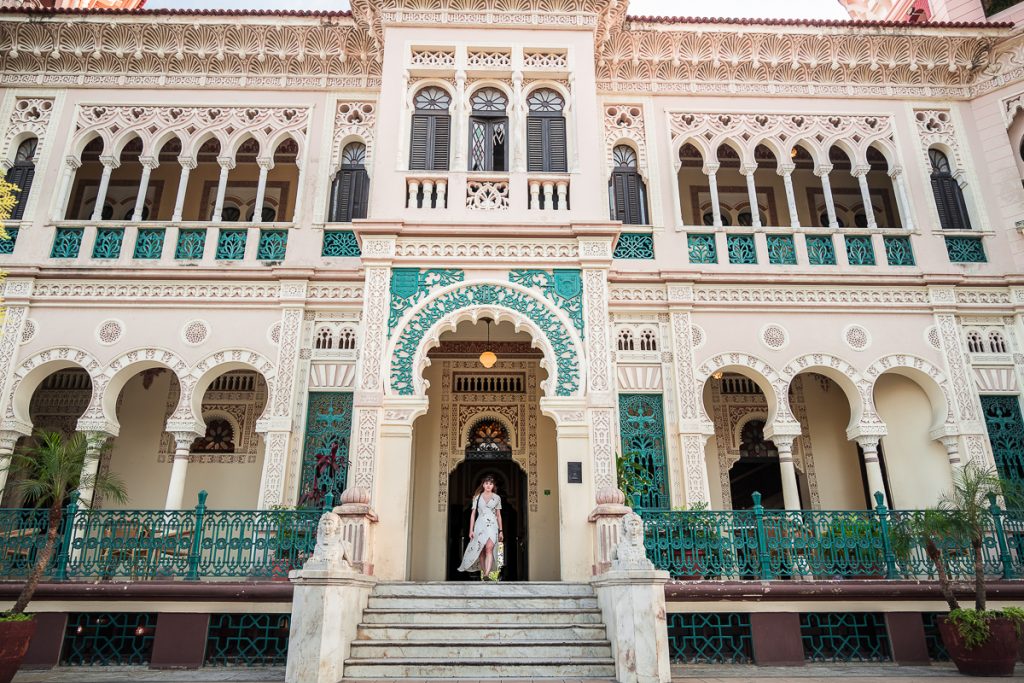 Founded in 1819 by French immigrants, Cienfuegos boasts an eclectic mix of different architectural styles, which contribute to its unique and diverse cityscape. In the early 1900s, the area's sugar cane industry was booming, and, as a result, rich sugar barons were able to build elaborate city mansions.
We started our afternoon in Parque Marti, which is surrounded by Neoclassical facades. The park is situated only two blocks from Paseo el Prado, the longest street in Cuba. We had no plans and plenty of time, so we casually strolled the avenue, with its pastel coloured columns on both sides, enjoying the afternoon sun, as locals went about their daily lives.
The Malecón and Punta Gorda were the highlights of our trip, with views of Cienfuegos' stunning natural bay and extravagant mansions. Watch the sunset from here, while sipping a Mojito and listening to the tunes of a salsa band playing nearby.
CIENFUEGOS INFO
Our transport to Cienfuegos: A private tour bus | 6.5h | Price: 32 CUC/person | Worth it? Yes.
Where we stayed: Casa Buena Vista | Price: 80 CUC/night (breakfast included) | Worth it? Yes.
Trinidad
1 afternoon and 1 full day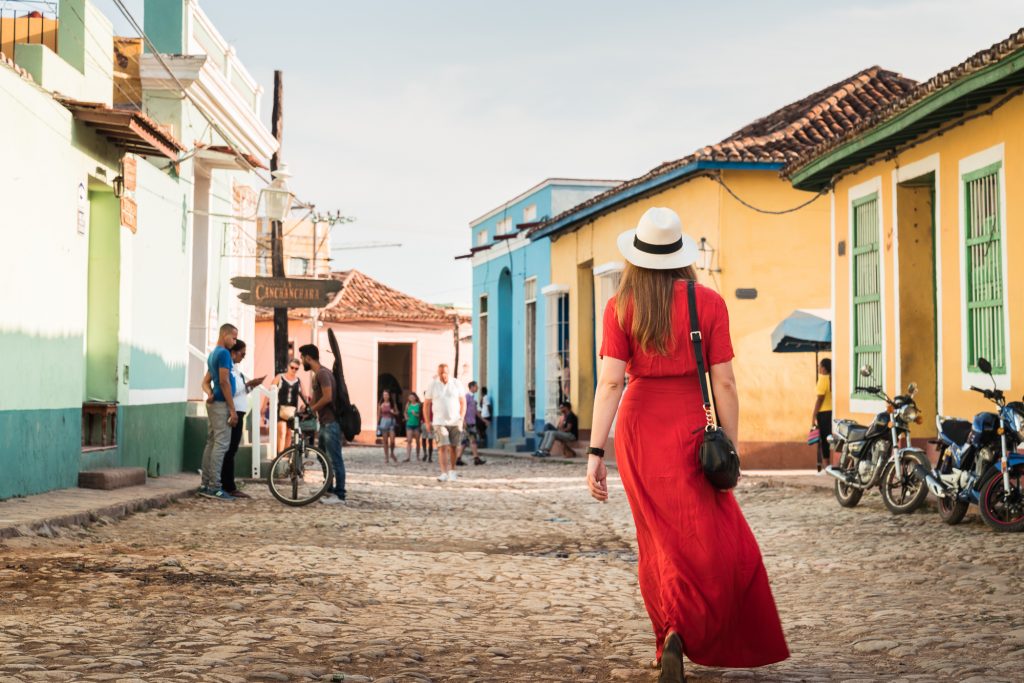 When thinking of Trinidad, brightly coloured houses and old, classic cars spring to mind. It's a remarkably well-preserved colonial town and walking its cobbled streets makes you feel like you're stuck in a time warp.
Trinidad is popular with tourists – however, walk a little outside the main centre, and you'll find quiet streets, with locals sitting on the sidewalk playing dominoes, and only the occasional horse-drawn carriage passing by.
We wandered through Trinidad, tried local food and sampled the Canchánchara cocktail: a refreshing rum-and-honey cocktail, which was birthed in Trinidad. (However, my favourite Canchánchara was in Matanzas).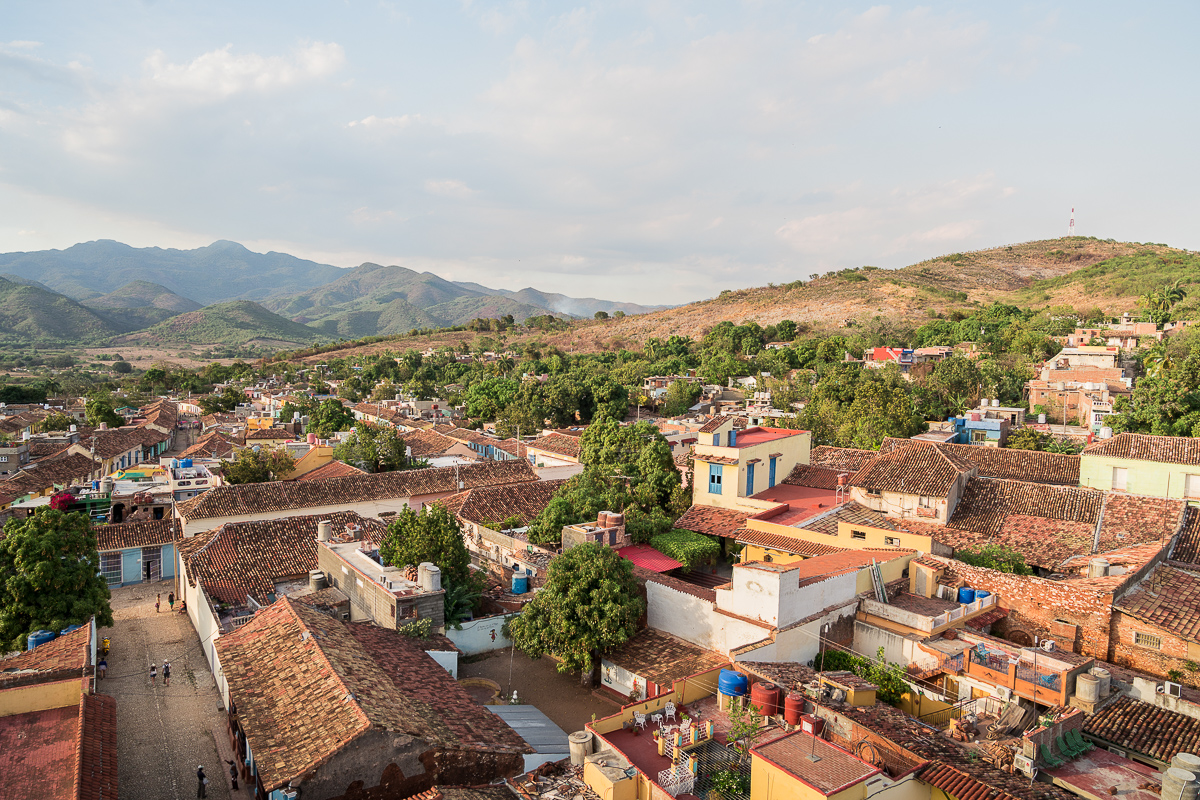 The sweltering afternoon sun forced us to stay inside and we only ventured out in the early evening when we climbed the bell tower to enjoy the city views and sunset.
There's plenty to see around Trinidad, so we used our second day to explore Valle de los Ingenios and Playa Ancon. If we had stayed one extra day in Trinidad, we would have visited Topes de Collantes, Cuba's second largest mountain range.
TRINIDAD INFO
Our taxi to Trinidad: Old car | Price: 70 CUC | Worth it? Yes. We took a detour to El Nicho Waterfalls, which I highly recommend.
Where we stayed: Casa Colonial El Patio | Price: 50 CUC/night (breakfast included) | Worth it? Yes.
Cayo Santa Maria
2 full days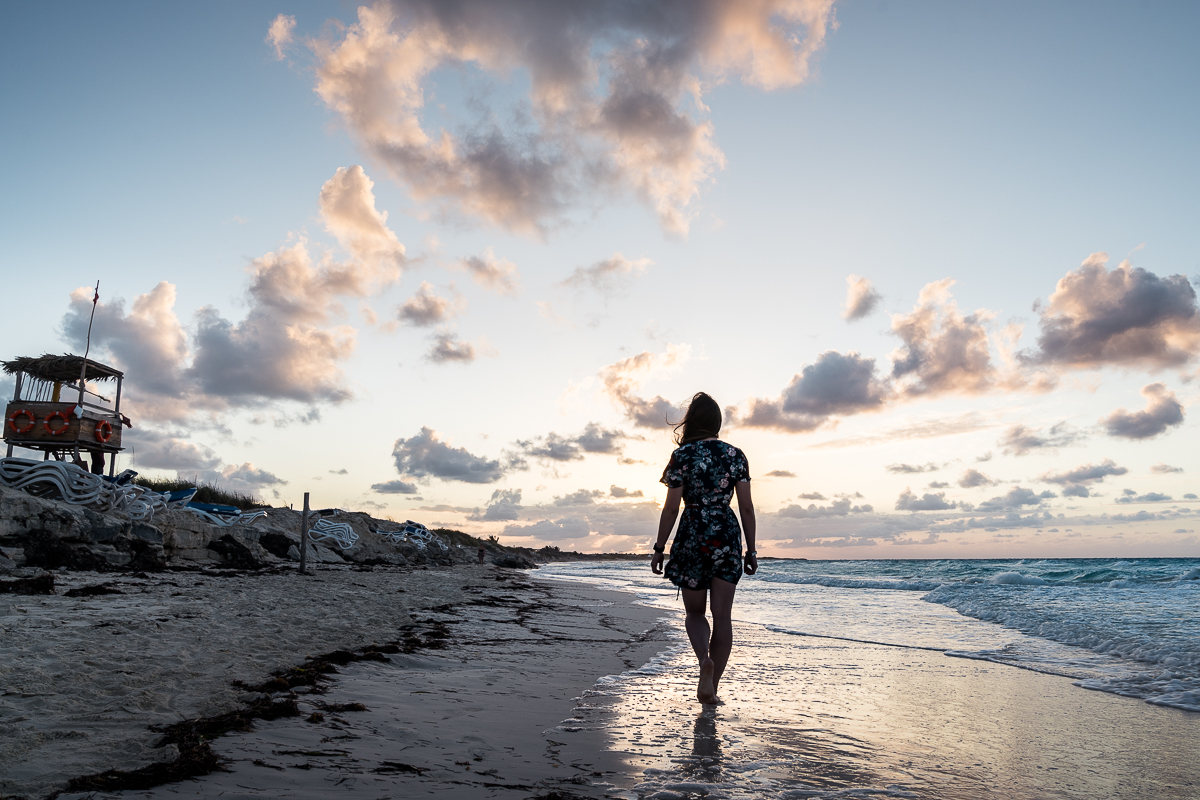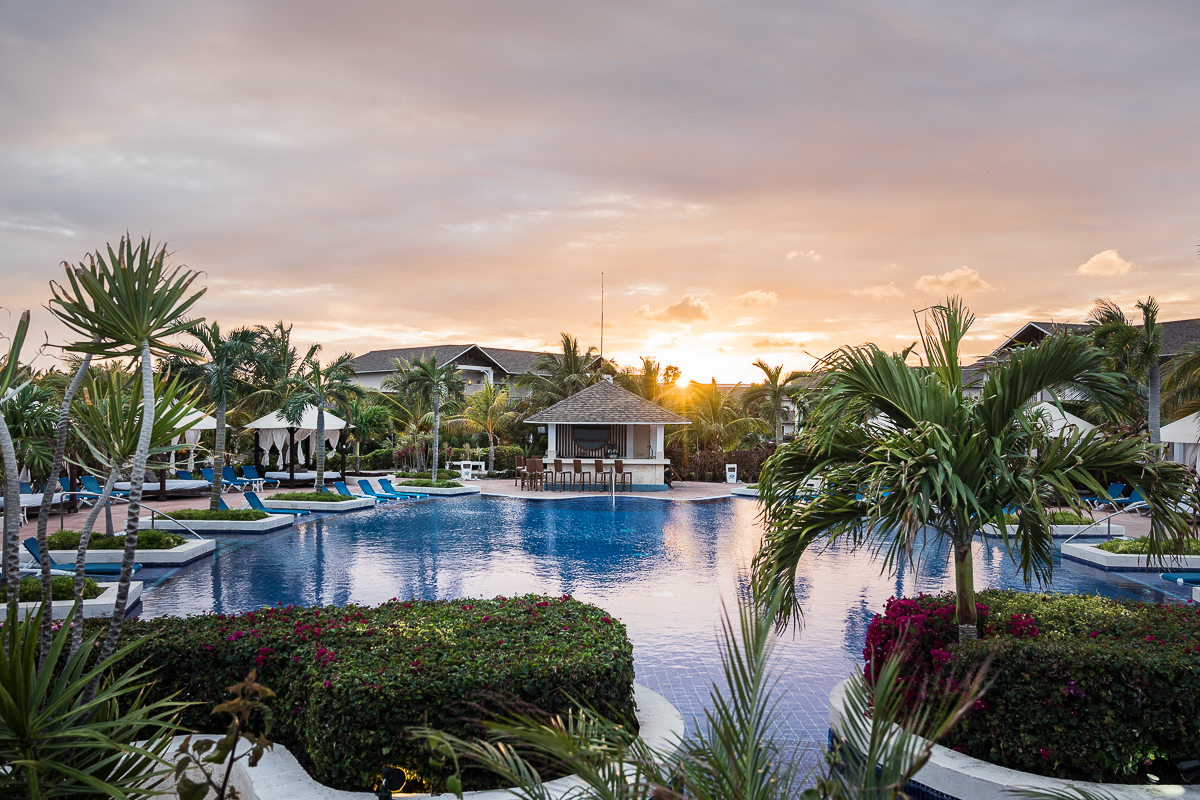 Cayo Santa Maria is a small island off Cuba's Northern Coast. It is linked to the mainland by a 48-km causeway. With its turquoise waters and white sandy beaches, it has quickly become a popular beach destination. After absorbing Cuba's culture, we were happy to relax by the beach for a few days.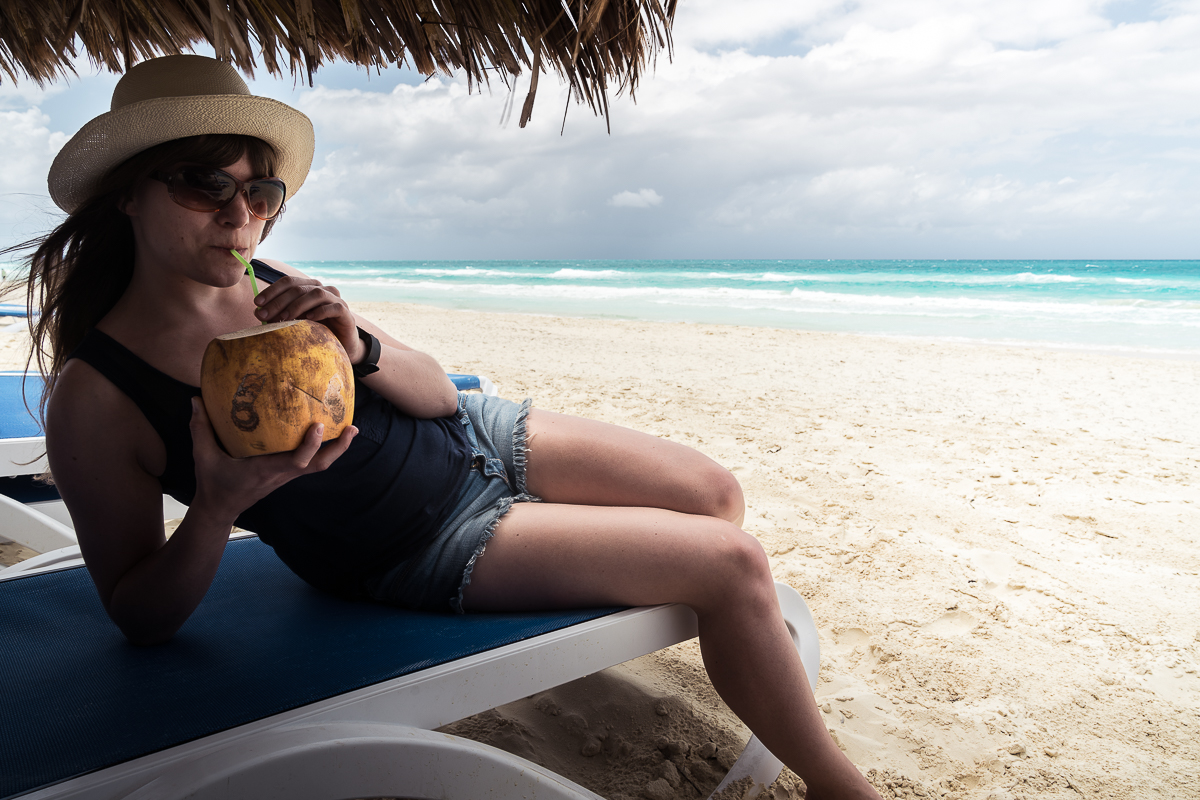 All-inclusive resorts are the only accommodation option here. If you are just looking for a beach holiday, Cayo Santa Maria is definitely a good option. Unfortunately, you won't find much of Cuban culture here – instead, you'll experience a more international vibe – and, since you're quite far away from the mainland here, you probably won't catch a glimpse of anything that's authentically Cuban either.
CAYO SANTA MARIA INFO
Our taxi to Cayo Santa Maria: Old car | Price: 140 CUC | Worth it? Debatable. We stopped in Sancti Spiritus – however, the whole trip took longer than it should have because we were in an old car.
Where we stayed: Playa Cayo Santa Maria | 256 USD/night (all-inclusive) | Worth it? No.
Royalton Cayo Santa Maria | 291 USD/night (all-inclusive; adults only) | Worth it? Yes.
Varadero
1 full day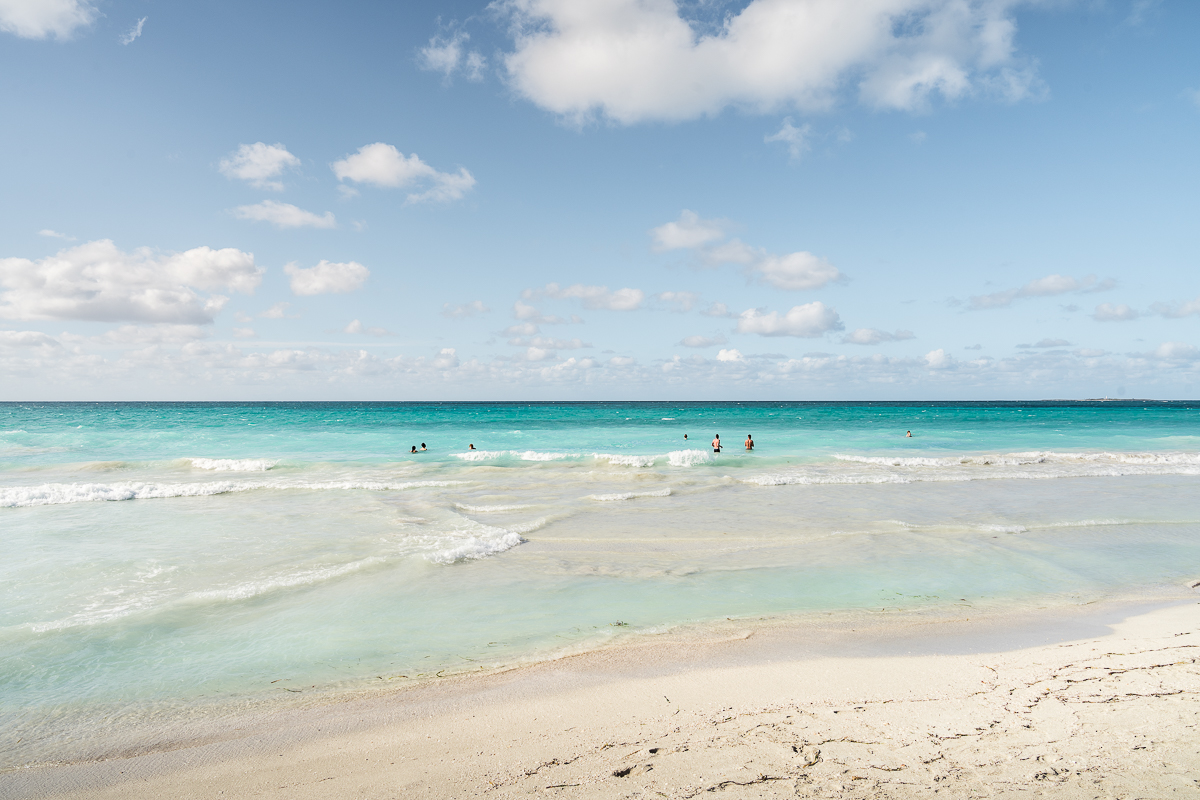 Varadero is a resort town, covering a 20-km stretch of the Hicacos Peninsula. We wanted to break up our return to Havana, so we decided to stay two nights in Varadero.
However, just like Cayo Santa Maria, it'll be hard to encounter an authentic Cuban experience here; still, Havana is only 2h15 away, so it's perfect for a day trip.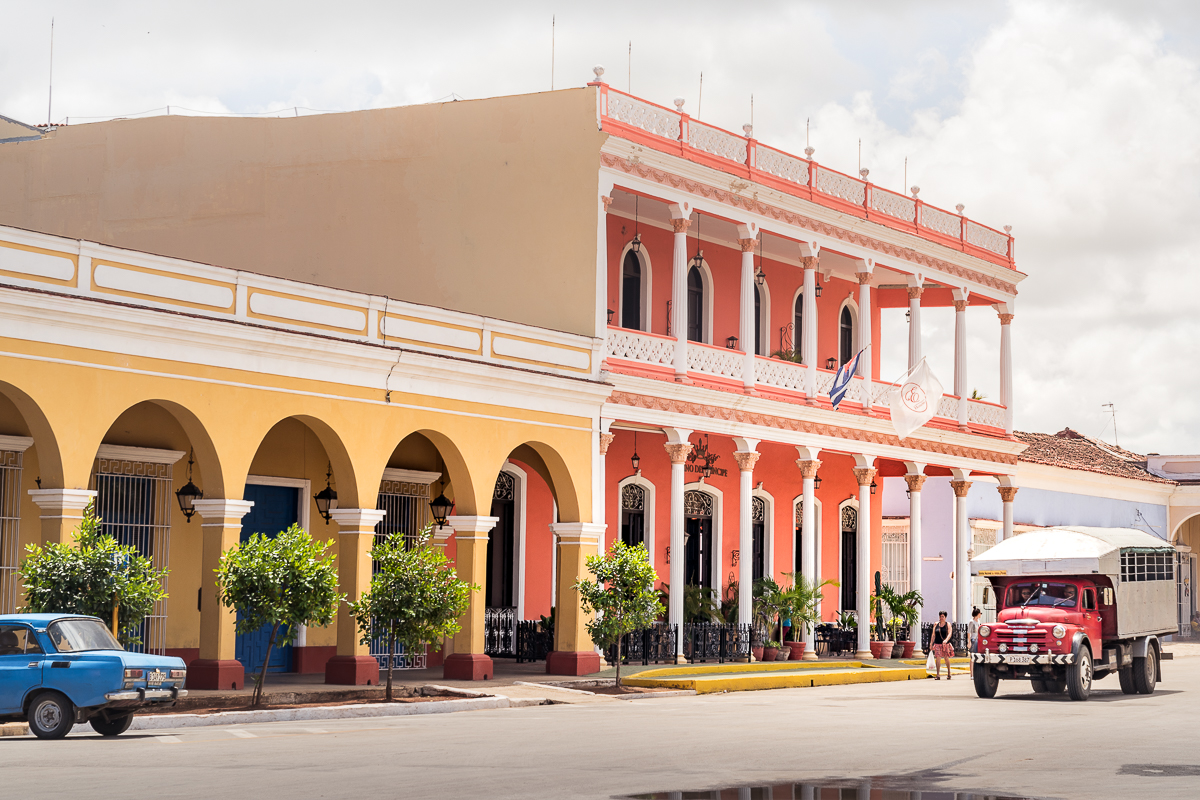 Apart from enjoying the beach and pool, we visited Rio Canimar and rented a boat for one hour. After our tranquil trip along the river, we visited Matanzas, the birthplace of the Rumba. The city might not be as beautiful as Trinidad or Havana Vieja, but it is still worth a visit, if you're looking for a Cuban experience while in Varadero.
On a separate note, Hotel Encanto Velasco (situated in the main square) has the best Canchánchara that I tried in Cuba!
VARADERO INFO
Our taxi to Varadero: Government taxi | 100 CUC | Worth it? Yes, air conditioning was bliss. We also stopped in a quaint village called Remedios.
Where we stayed: Ocean Varadero El Patriarca | € 164.6 /night (all-inclusive) | Worth it? Yes, especially if you've paid for privilege.
Havana
Half-day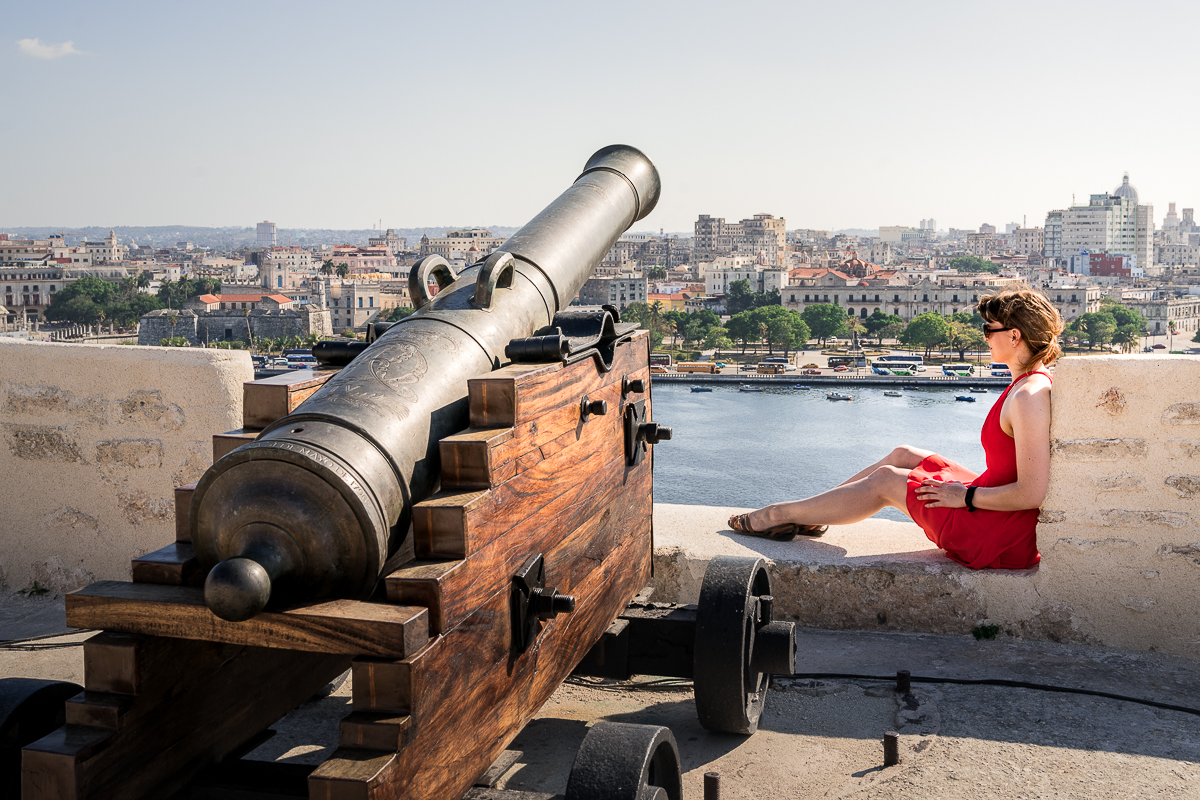 For the remainder of our time, we wandered around Havana Vieja. We first visited Hotel Nacional, a historic hotel from the 1930s, before we strolled Havana's oldest promenade: Alameda de Paula – and then, went back to our favourite, local ice cream shop. In the evening, we headed to La Guarida for dinner (we reserved our table two weeks prior to visiting Cuba).
The next day, it was time for our flight back to Canada.
HAVANA INFO
Our taxi to Havana: Government taxi | 80 CUC | Worth it? Yes.
Where we stayed: H10 Habana Panorama | Price: €161.1 /night (breakfast included) | Worth it? No, it was a very outdated hotel and too far from the centre.
Detailed Route of Our 2 Week Cuba Itinerary

Love it? Pin it!